Kirk Fell (Lake District) 802 metres
OS Map 89 or 90, Grid Ref 195105
Start Grid Ref 186086
Distance walked 6 km's
Height Gain 800 metres
10 December 2008

I left the car just after 8:00 am and made my way up Kirk Fell which rises steeply above Wasdale Head, 700 metres of ascent in 1.5 km's distance.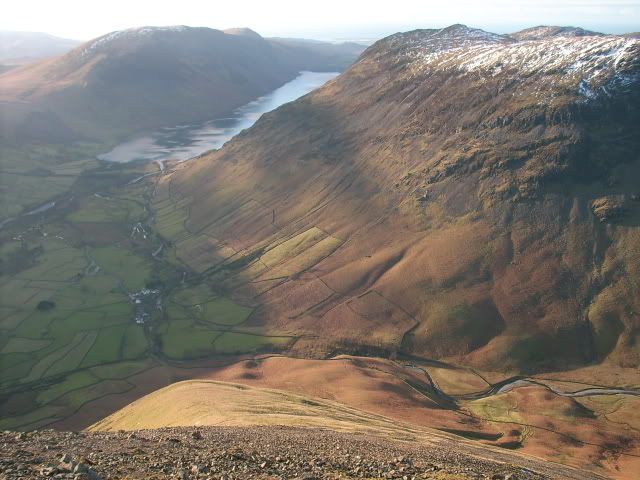 High on Kirk Fell looking down on Wasdale Head and Wast Water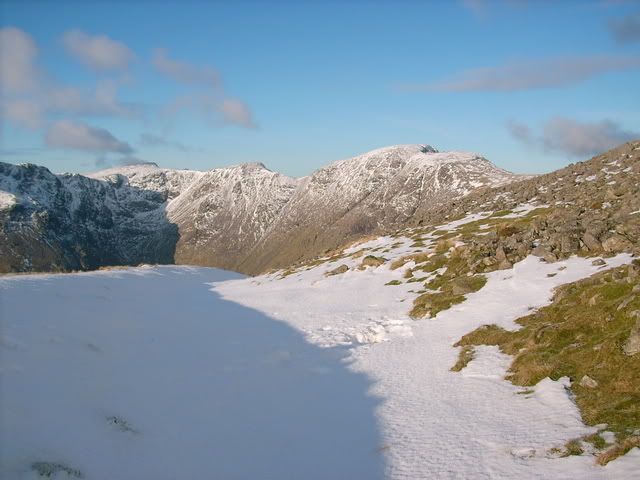 Pillar, right of centre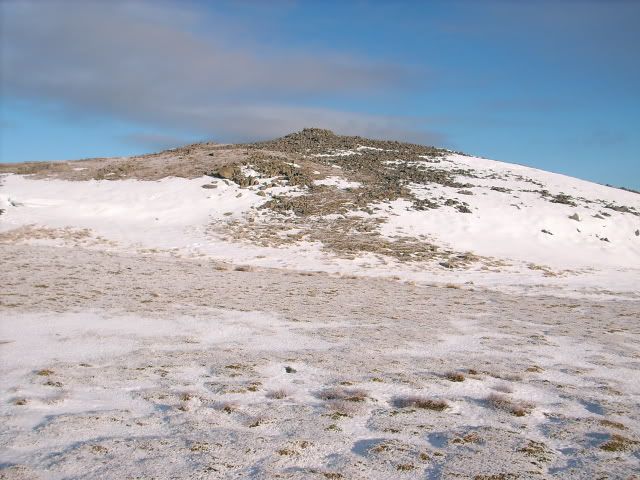 Nearing the summit of Kirk Fell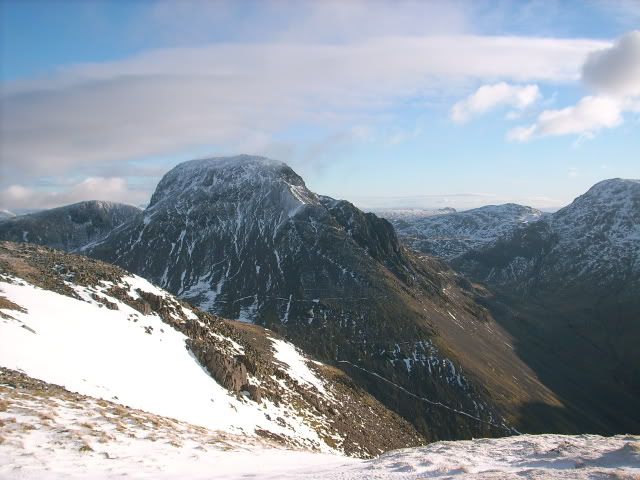 Great Gable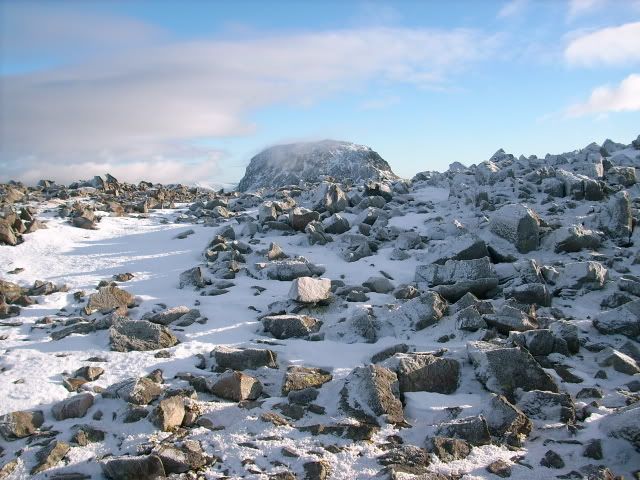 Great Gable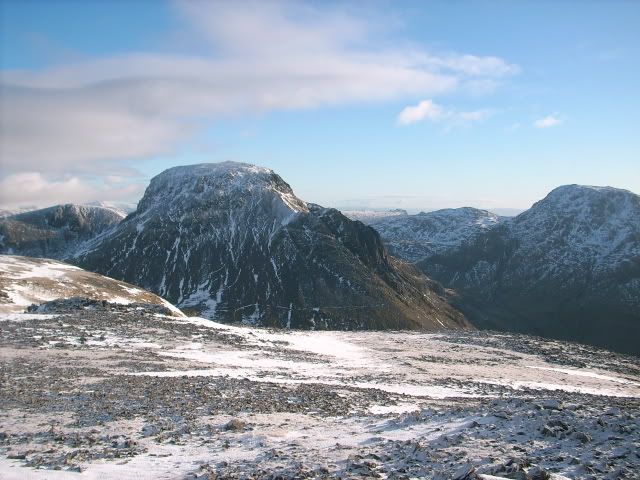 Great Gable

I had intended to continue to Great Gable and photograph the sunset from its summit, but Great Gable's summit was covered in cloud and it didn't seem like lifting
so i decided to photograph the sunset from Kirk Fell instead, which afterwards would leave a short steep easy descent back to the car.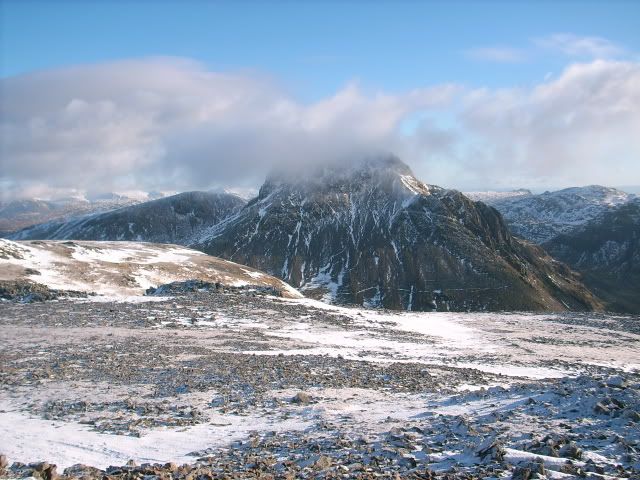 Cloud coming in over Great Gable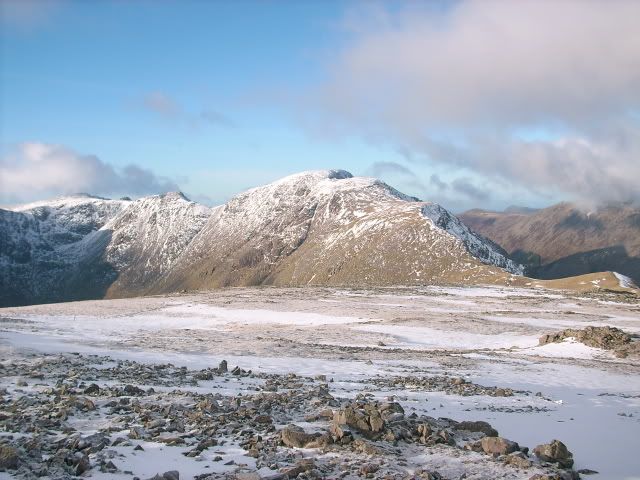 Pillar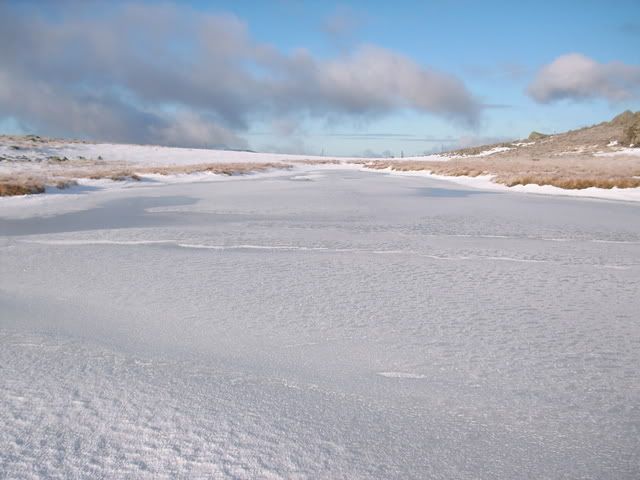 Kirk Fell Tarn frozen over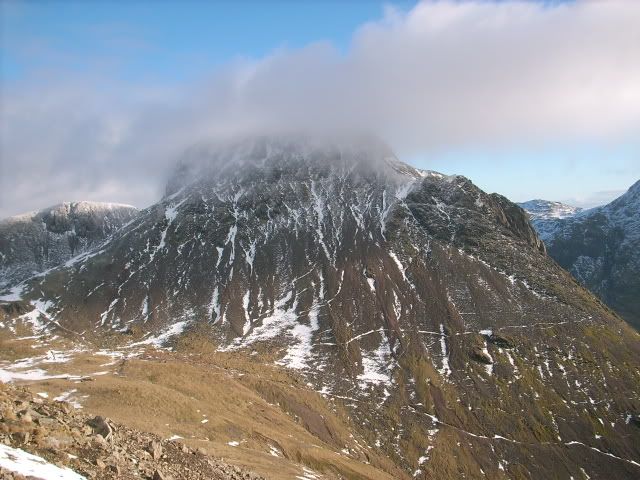 Great Gable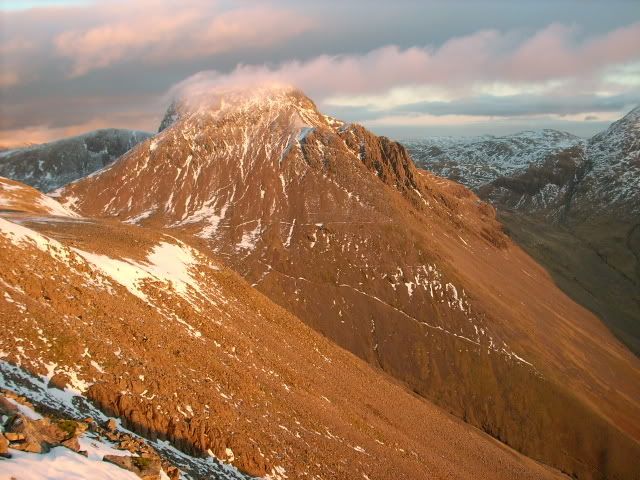 Great Gable shortly before sunset

To kill some time i wandered slowly round and explored the double summit of Kirk Fell, taking numerous photo's before settling down near the top to watch the sunset.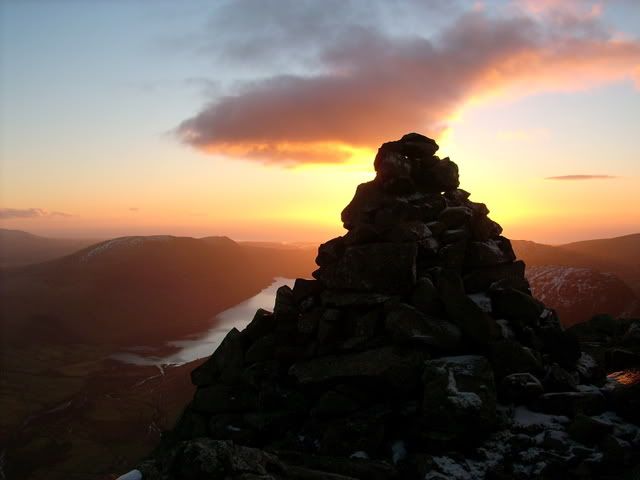 Cairn, Sunset and Wast Water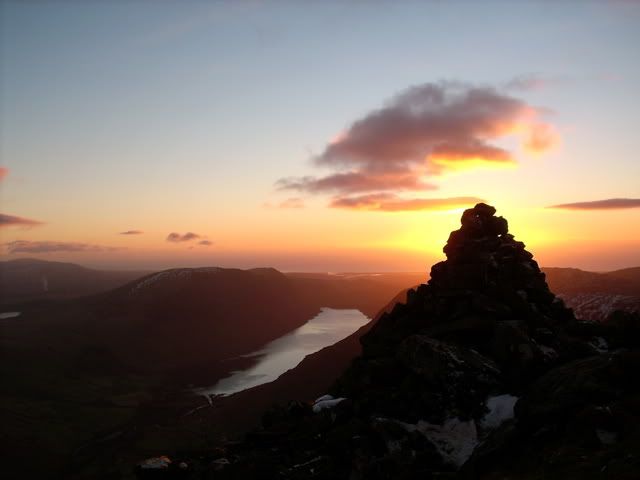 Cairn, Sunset and Wast Water

After a beautiful sunset i headed back down Kirk Fell, the near full moon lighting the way until near the foot of Kirk Fell when it was obscured by cloud.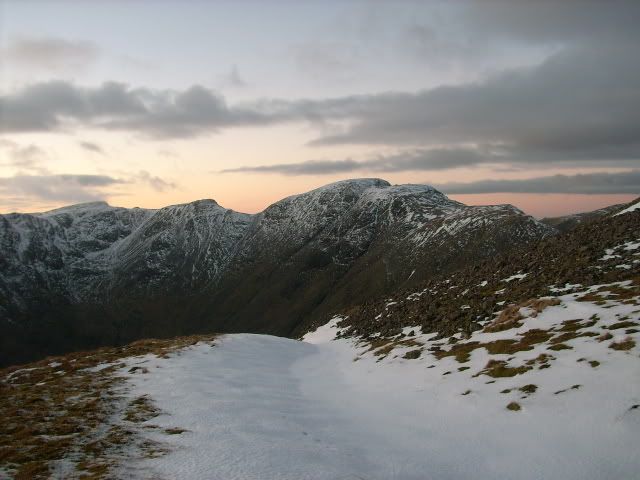 Pillar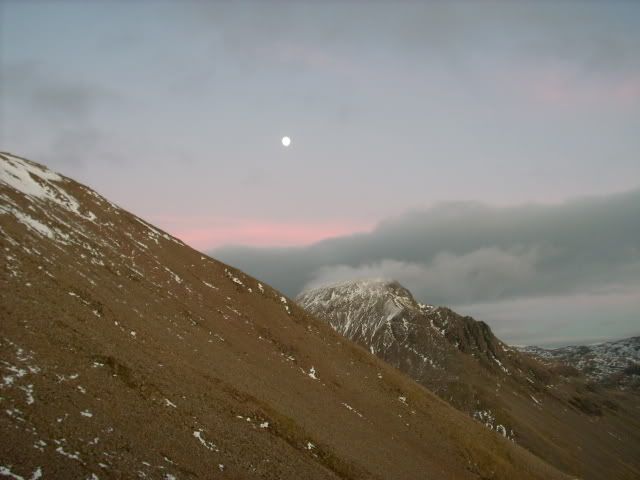 Moon over Great Gable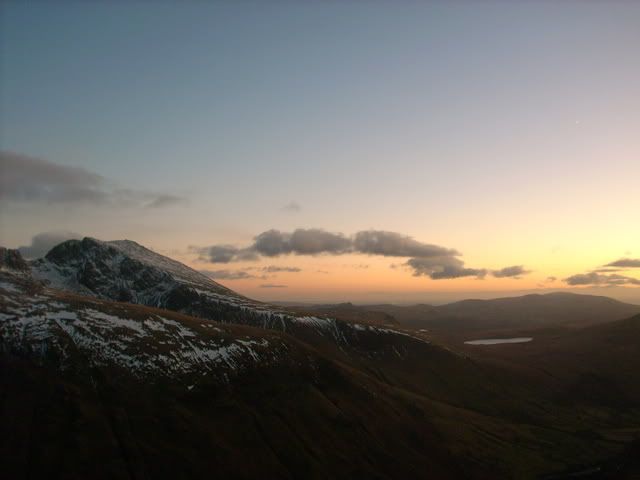 Scafell on the left and Burnmoor Tarn on the right



Wast Water



Seatallan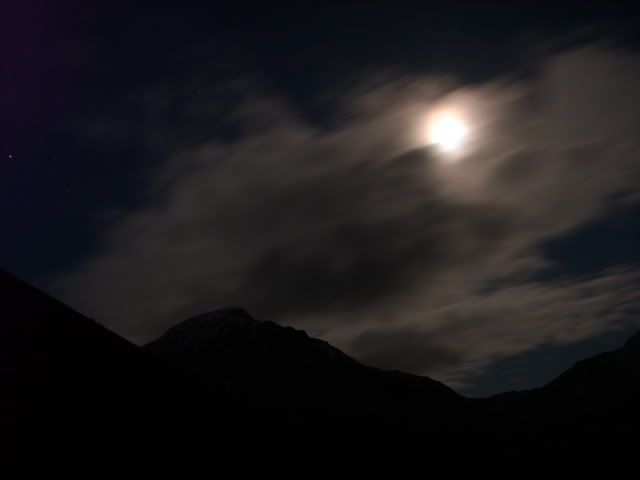 Great Gable under moonlight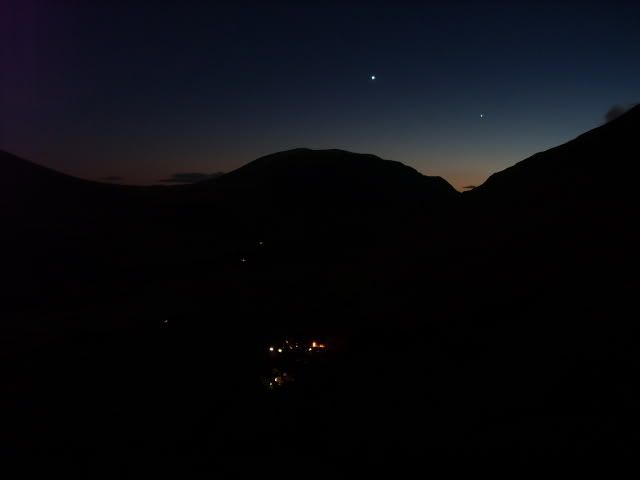 Looking down on Wasdale Head

All in all a short day out but an enjoyable one.