After my trip to Scotland, I had to work for two long weeks
, before going on another vacation, this time to Austria,
in special the Raurisertal one valley east of the Grossglockner area.
On our first day we went to have a little walk in the "valley of the vultures" . Bearded vultures have been reestablished here as one of many projects in the National Park "Hohe Tauern". Sadly we have not seen any of them, or to be exact, I saw several quite large birds far off, circling. If they were Bearded vultures? I don't know:)
Here is our route as a up and back again path.
After ascending 200m the first views along the valley open up.
A first waterfall, here you can see why this is good country for birds of prey, there is a rocky ledge all along the valley edge.
One view up and down the valley.
Having a break after the first few hundred metres in height. Showing Lena, our younger dog where she should look, doesn't work that well, obviously.
Sparky, our now 15 year old male, still going strong( but always happy about a break)
Lena admiring the view.
Fueling up the dogs at the next available stream
Directly below the waterfall. IN May and start of June, there is still a lot of snow above, so the streams are well filled.
Having a break at the Bräualm, a few hundred metres above the level of Ben Nevis, and still so much mountain left, all around us.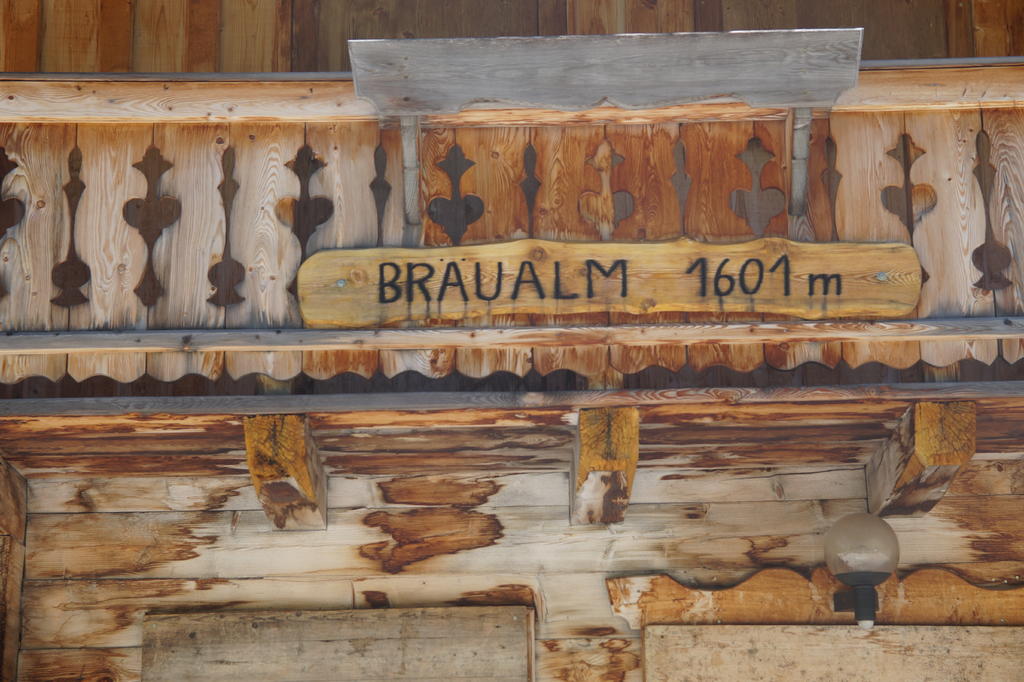 The View from where I was sitting.
We met a local farmer here, who told us about one of his horses which dropped down that corrie during a thunderstorm. He had to scramble up there, to break open the carcass, to make it easier for the vultures and other predators, They needed about a week to get rid of the carcass( about 60 vultures live here)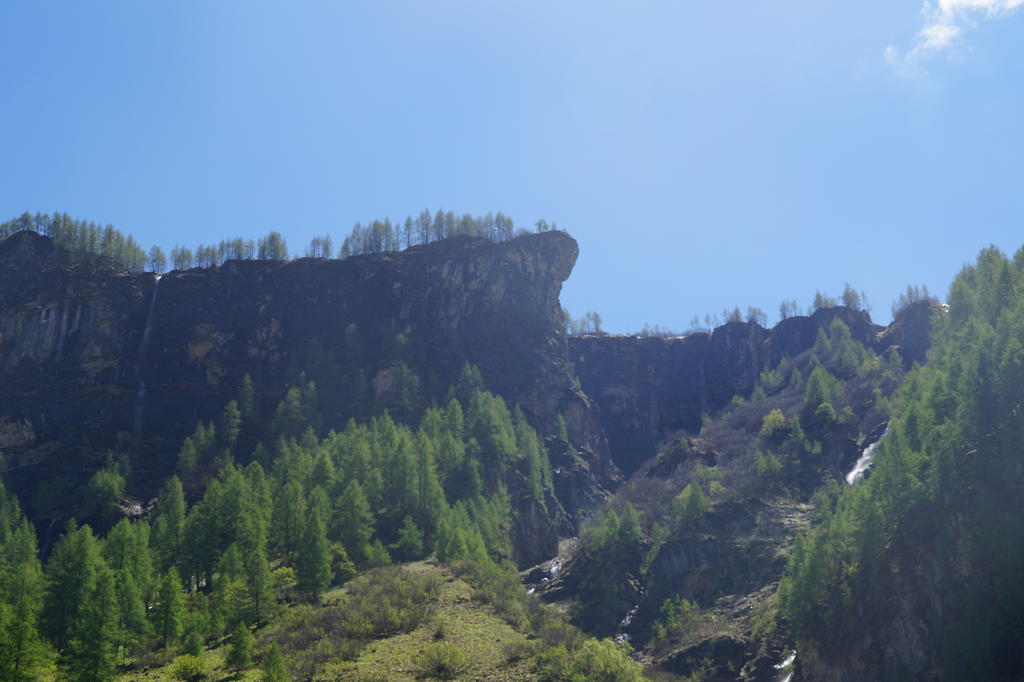 Our own predators running around
quite fast
Lena, for some reason loves doing somersaults, afterwards rubbing her back on any meadow she finds.
In this case...
....she was doing it in the middle of some cow muck, shown by the nice green-brownish colour on her back:)
She got a thorough wash in the nearby glacier stream afterwards.
Further on, the views open up verynicely, the weather being lovely.
The view ahead into the mountains. Still snowy up there.
Some lovely Iris around.
Close up of the valley end, we just went a little higher, being at around 1800-1900m at that point. The mountains around are up to 3000 m high.
View BAck along the valley.
The reward after walking back to the start of the valley:)