Ambleside 2018 (Day 1) - easing in gently on the Mell Fells
Posted:
Thu Apr 19, 2018 10:19 pm
My colleague and great friend of 14 years, Robin, has a timeshare down in Ambleside for a week in April and another in October. He had been saying for years that I should go down sometime and join him for some Lakeland Fell walking but you know how it is, things never quite worked out. However, this time, I was determined to take him up on his offer and so I informed Mrs Dewar early doors that I would be "off site" for the second week of the Easter holidays. Ultimately a bit of a compromise situation was reached as she wanted me back to hold the fort by the Thursday. At least that would give me five days from the Saturday to the Wednesday inclusive.
I left just after nine, taking my own car as Robin and another friend would not be coming back up until the following Saturday. I toyed with the idea of breaking the journey to detour to the Daer Reservoir and do a couple of red flags round there but when it came to it, I kept driving and headed into Englandshire.
I stopped at Penrith to stock up on essential provisions in Morrisons, where the rain was bouncing several inches high off the tarmac. I was determined to do some hills before turning up in Ambleside. In any case, we couldn't get access to the apartment until 4pm so it was either some hill action or some Ambleside pub action. I did seriously consider the latter option but as I headed west along the A66 the rain at least relented, even if the skies didn't become any brighter.
I had identified a few options for "en route" hills, including Gowbarrow Fell and Clough Head but in the end I went for what looked like the slightly less interesting option of the Mell Fells with a short drive between them.
After a bit of uncertain navigating around some minor roads and missing some junctions, I pulled up at the layby mentioned in PauloUK77's report for the ascent of the North Face of the Eiger. OK, maybe not. Make that the South Face of Little Mell Fell. One car was there already and a walker was visible heading up the lower slopes of the hill. I quickly changed and threw on a small pack with the waterproof over trousers in it and headed through the gate ....... into the mud bath from hell!
It took me 23 minutes to summit and return to the car, a significant part of which was probably spent floundering in the mud bath at the start/finish. Incredibly in that short period of time I encountered two couples descending and another two ascending!
Welcome to the Lakes I guess!
Strangely, my only previous experience of walking Lakeland Fells had been in July 2016 when I had somehow managed to do a round of some 7 hours or so on some popular hills and encountered only one bloke the whole time.
Little Mell Fell - 23 minutes, 1.2km, 120 metres of ascent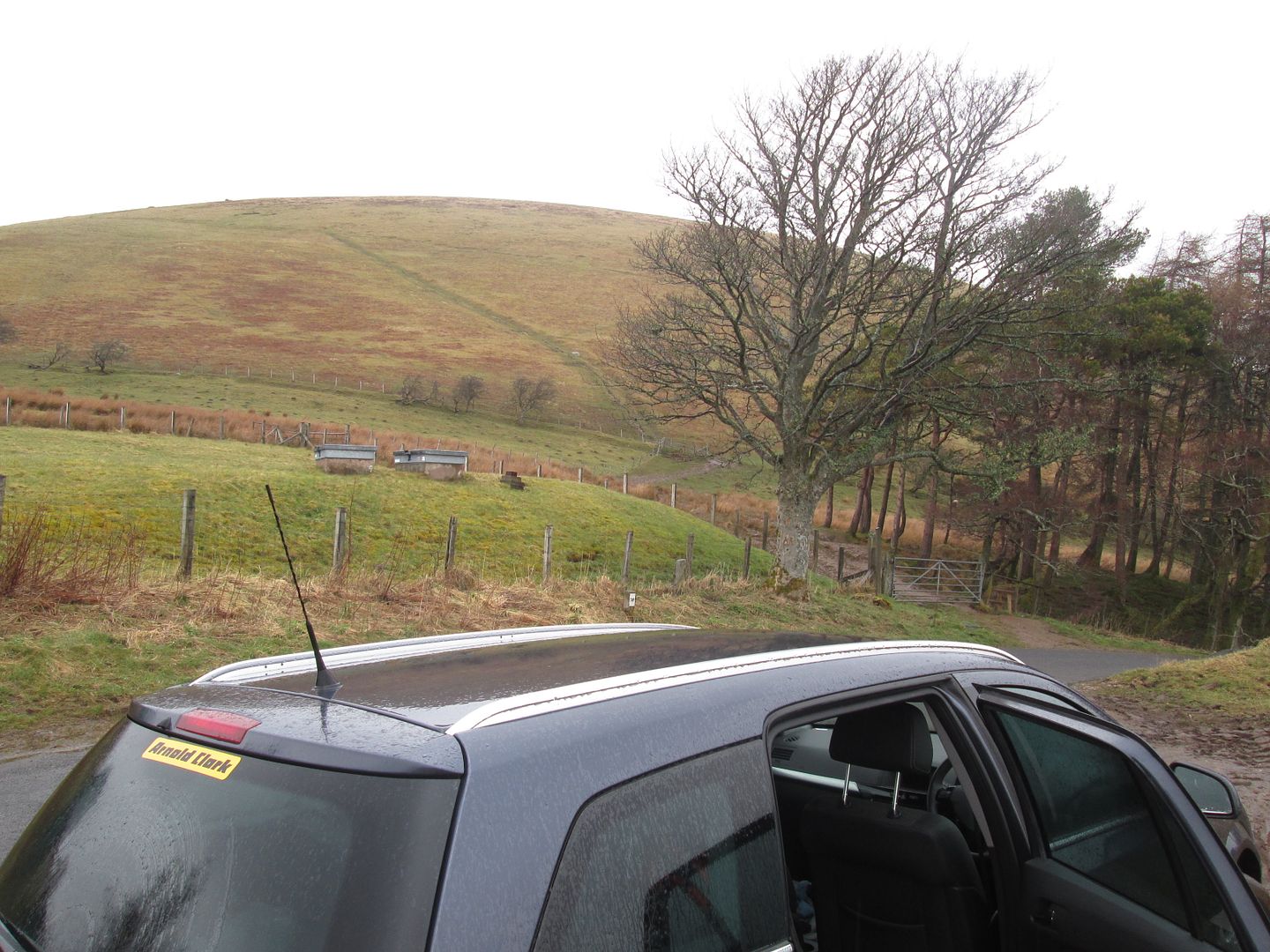 Not the North Face of the Eiger!
Top of the range mud bath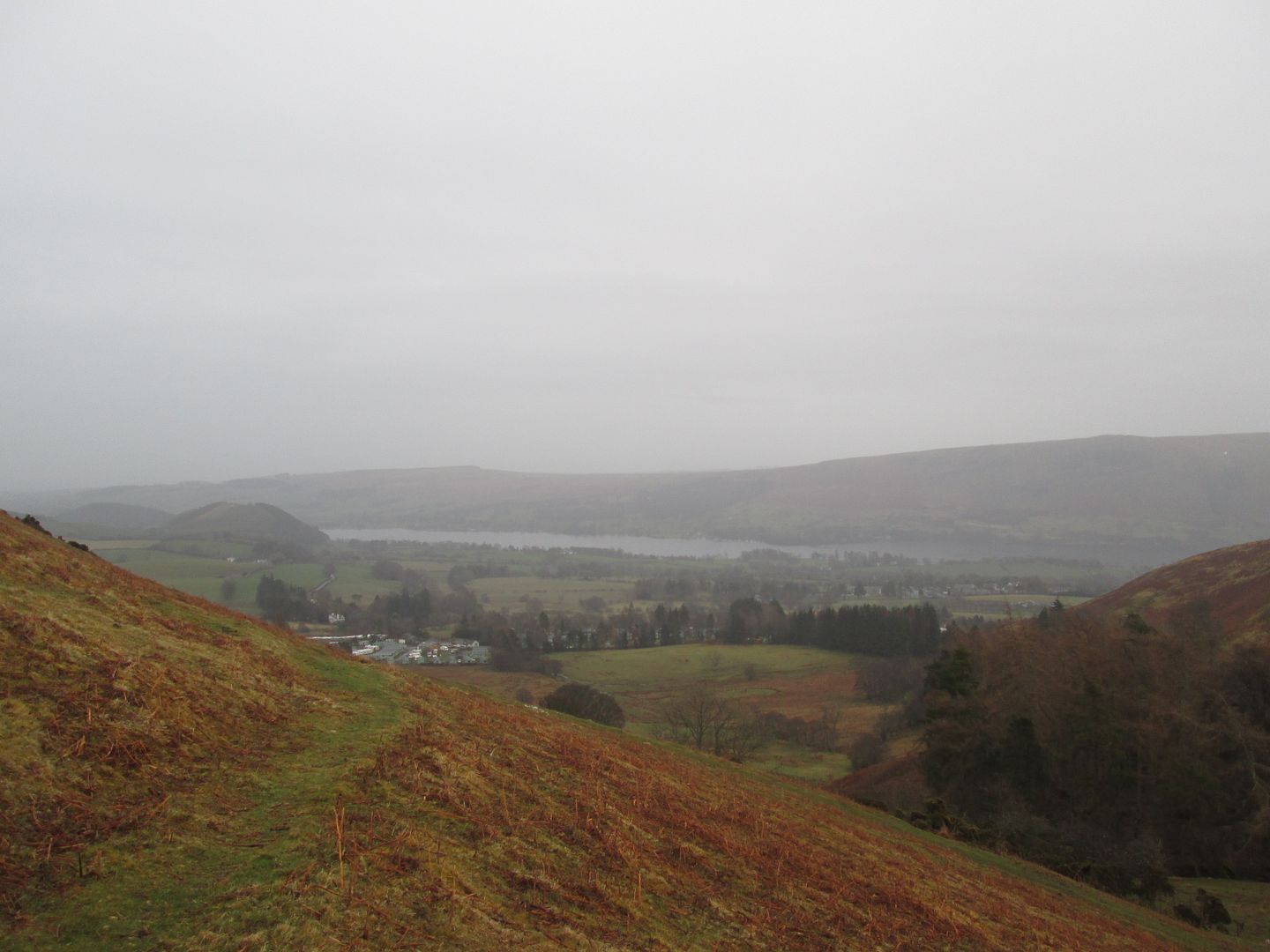 Ullswater and the campsite
Back down to the car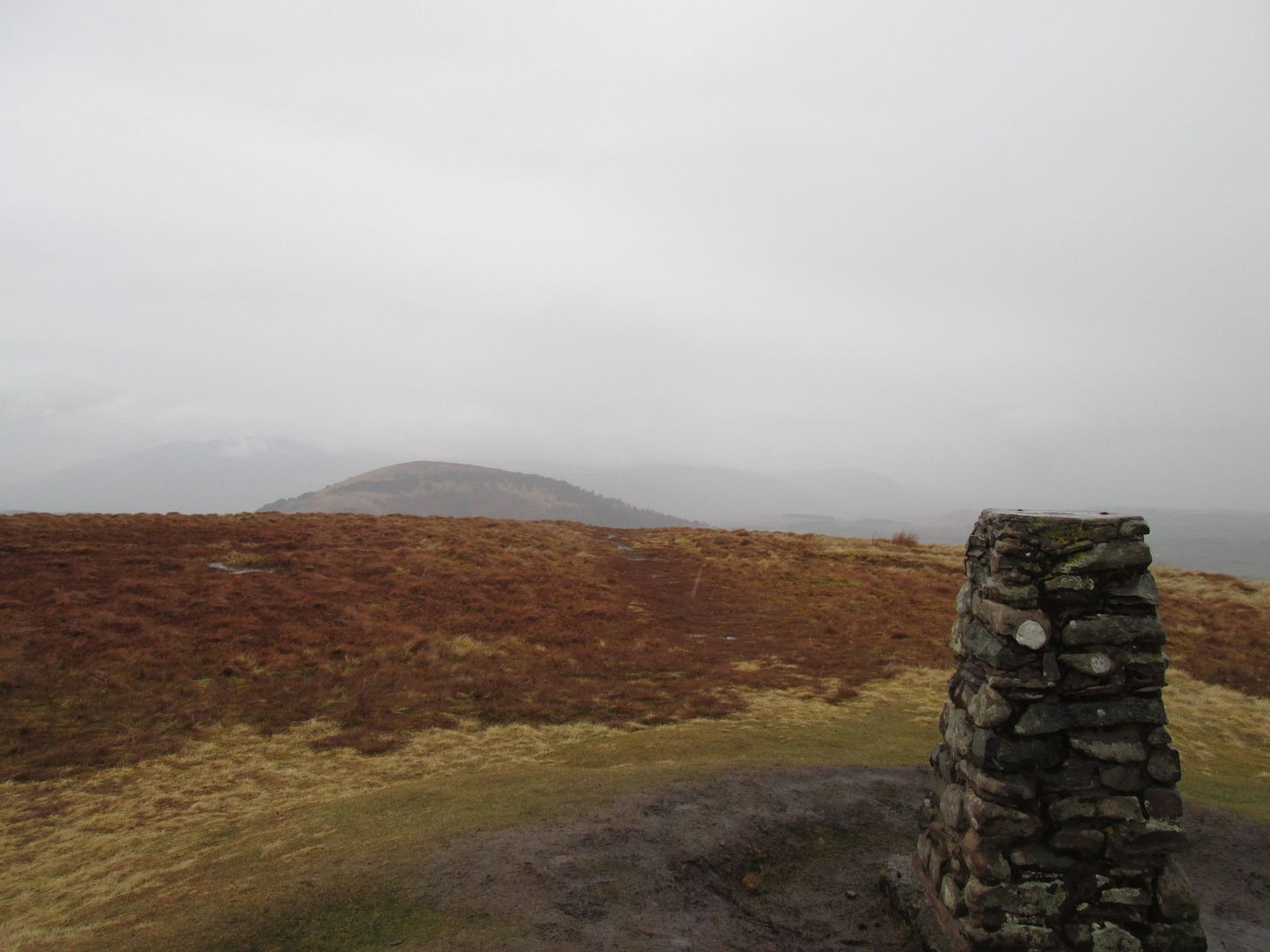 Big Brother
Hallin Fell and Place Fell across Ullswater
Place Fell and Gowbarrow
Once I had removed the excess mud from the lower parts of my person, I jumped back in the car and did a quick U-turn before heading for the start of Great Mell Fell near Brownrigg Farm. The scene there was similar to Morrison's car park in Penrith a couple of hours previously, only without as much tarmac and no actual supermarket!
There must have been about 10 cars tucked in at the side of the road on either side of the track and another one tucked up the track itself.
For this one, I had consulted old danensian's report and so I knew to head for the second gate up the track before taking to the hillside via some more muddy terrain!
I passed his wind blasted, horizontal trees and a steady stream of other fell walkers before reaching the busy summit with its views to Blencathra and the Skiddaw range to the north and west and over Ullswater to the hills around Patterdale and the Kirkstone Pass to the south.
Then it was off to Ambleside to meet Robin and Dave and plan an evening of pubs and a few days of hills!
Great Mell Fell - 55 minutes, 3.2km, 275 metres of ascent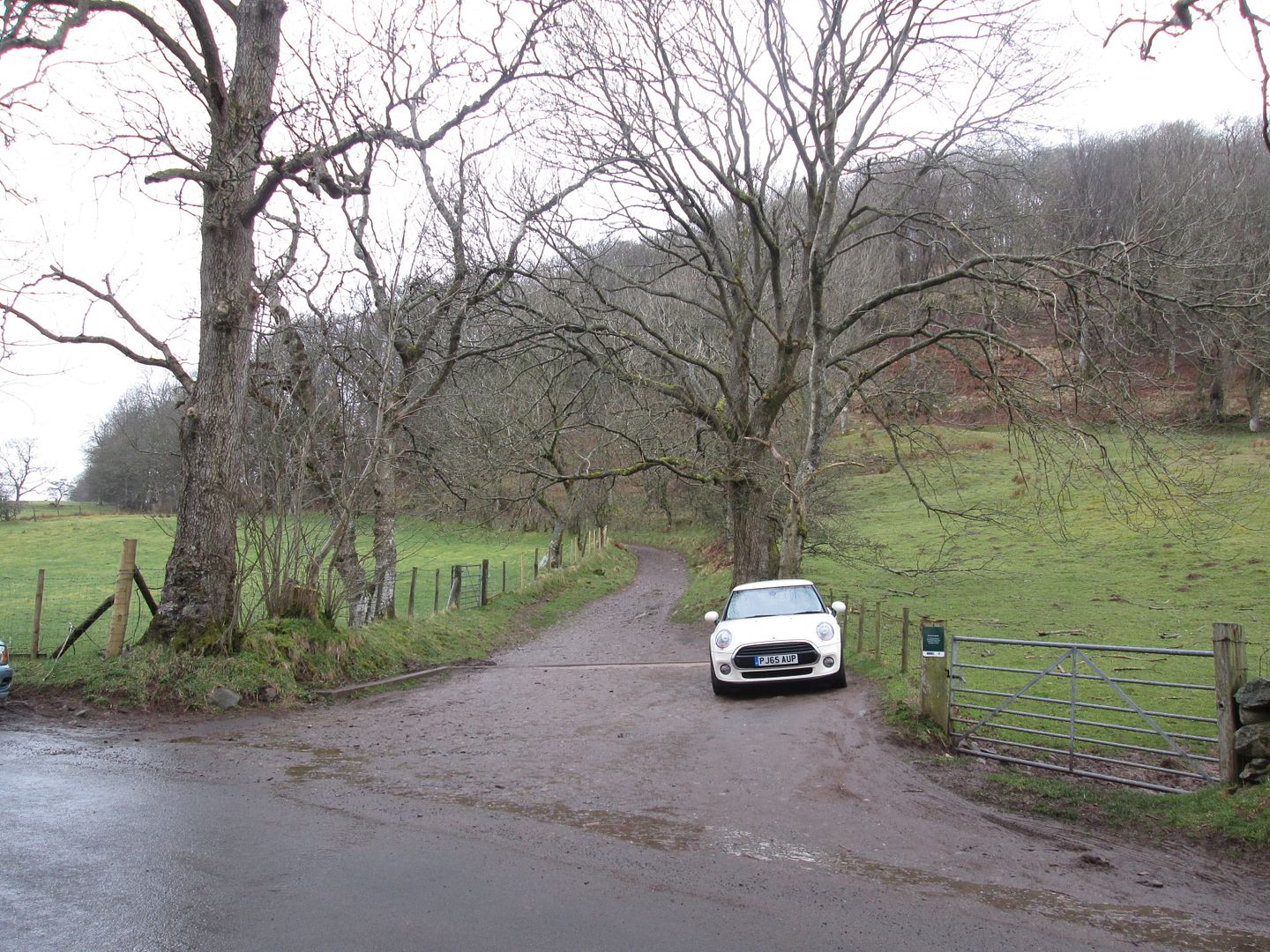 Start of the track near Brownrigg Farm
Second gate
More mud glorious mud!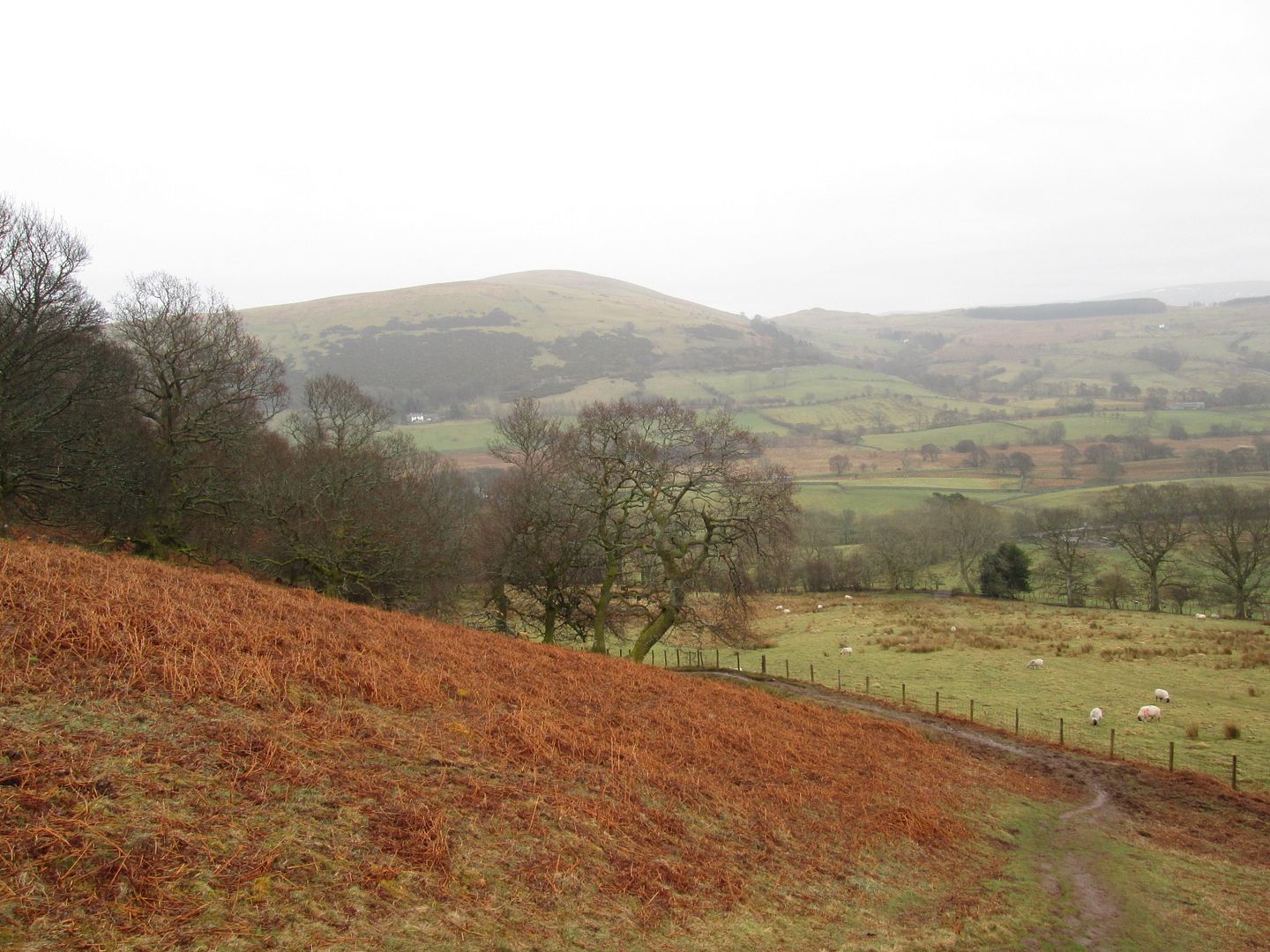 Little Brother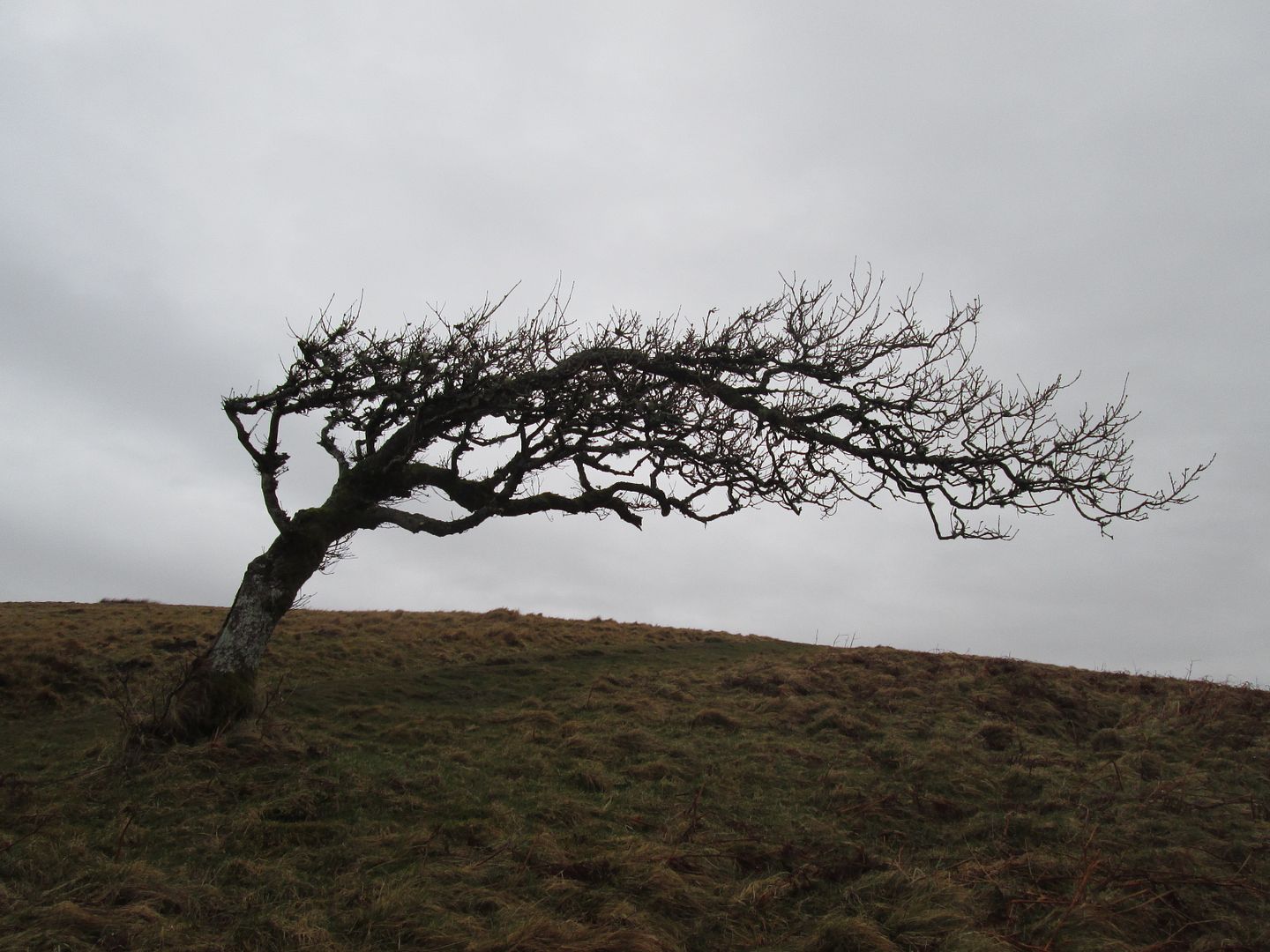 You gotta be hard to be a tree round here!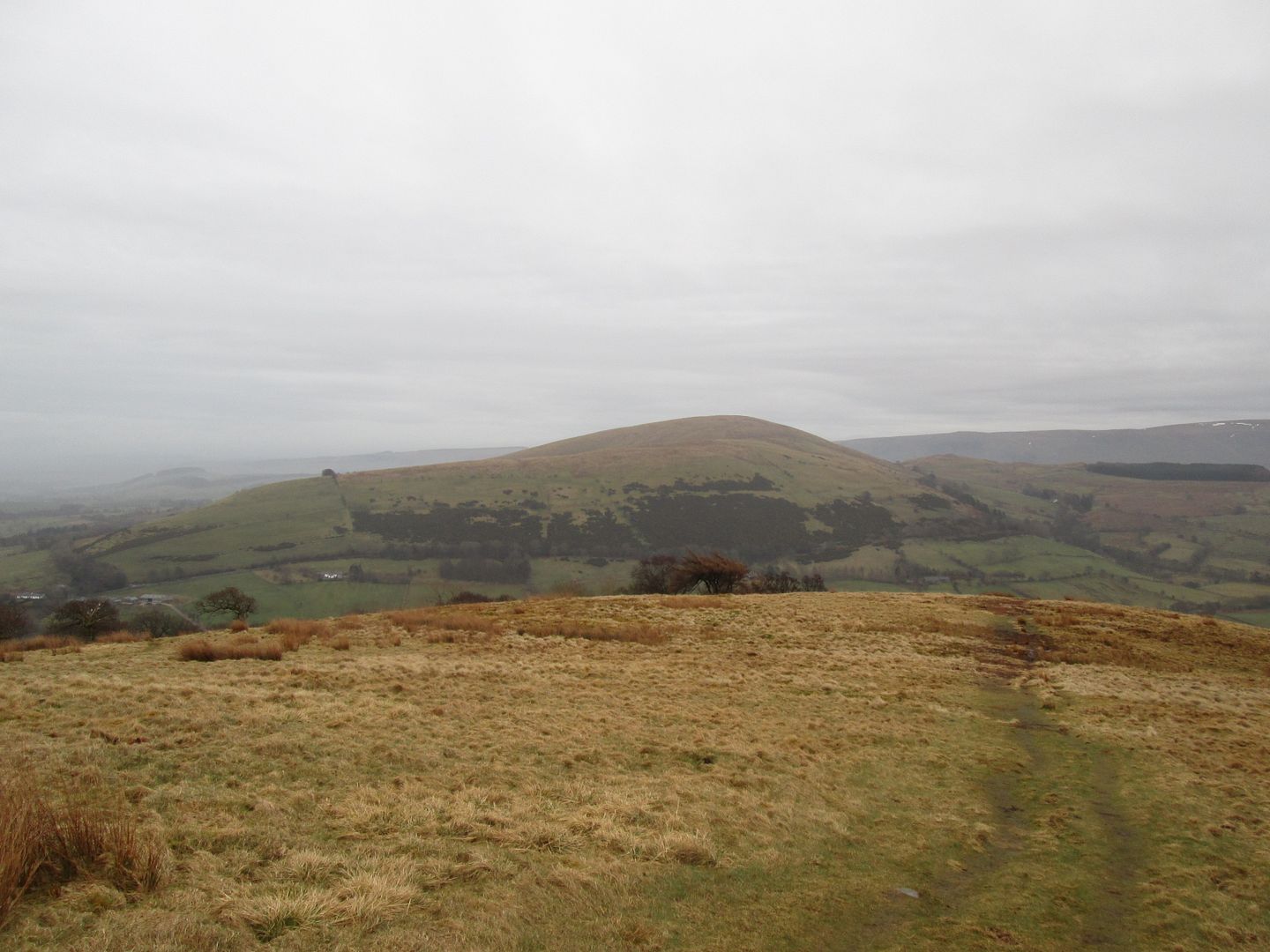 Little Brother again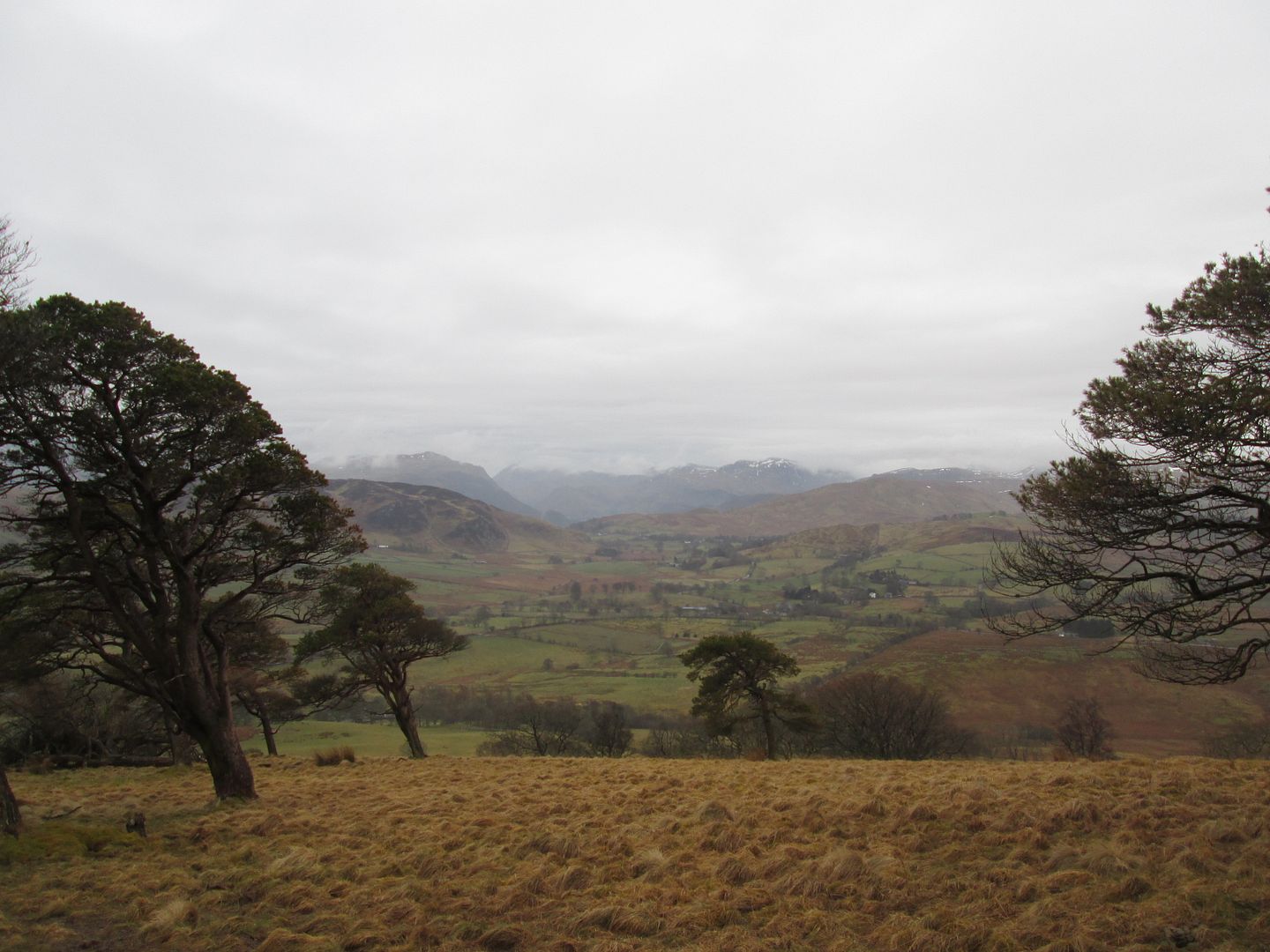 Towards the Patterdale hills
Gowbarrow
Approaching the busy summit of Great Mell Fell
Blencathra
Patterdale hills from the summit
Zoomed towards Patterdale