After my dad told me he was going to Drumochter and there was no spaces left in the car I decided to have a look around locally to see what I could find. Not much
I scroled through online maps and found Nutberry Hill. It is not a huge hill but it would be a trek from my intended start position to get to the summit. From muirkirk it is a relativley easy walk in which can be incorporated into other hills but I decided to tackle it from Coalburn. I printed off a map off the area and headed off at close to 11am (planned on starting at 7am but hangovers are horrible things
) The initial walk is on alot of tarmac roads and is what I would call "soul destroying"
but the various forms of wildlife kept me very much entertained. I made much faster progress than I initially thought I would. From the map I could see a dirt track in the forrest which surround the hill so I made out to reach it. From Cumberhead (Cummerheed locally) The track goes more wild down into the Valley of the river Nethan in its infancy. There is a few derlict houses and farms on the trail which remind you of a very old and difficult, but simple, way of life. When I reached the bottom of the forrest I could see it had recently been harvested (in the past year or two) so I knew I didnt need to clamber through forrest. This was a trade off though as the harvested ground was boggy, full of dead wood and had alot of tree stumps which were difficult to climb through but again I found myself making good progress. Soon I found the dirt track and procedeed to follow it and go the wrong way. I blamed this on my decreasing head ache and tunred round and headed the right way. As this was my first trek/climb myself into a unknown area I was glad of the map which I looked at and checked every 10 or so minutes just to be sure. I followed the dirt track round to the foot of the hill but found it difficult to pick up a trail. I ended up walking through some hyeathery and boggy ground until I found a fairly distinct trail which I lesuirely followed until I reached the trig point and I was treated to some stunning views. I was at the top for 1.30pm and was surprised at the distance I had walked. Although the hill is only 522m, it is the biggest in the area and nothing blocks the views, plus it was a clear and beautiful day which aided the cracking views. After sitting at the summit for about 10 or 15 minutes and munching on my Lemon cake, cheese and onion crisps, caramel waffers and bottles of water and snapping some photos I decided to head off for what I felt would be a long walk back. I dropped down off the right of the summit and found a small cairn. I realised when I had went the wrong way I could just have climbed up the side of the harvested forrest and upto the summit, but wheres the adventure in that ? I re-traced my steps and found myself back in Coalburn in no time and before long was sat down to my dinner and the FA cup final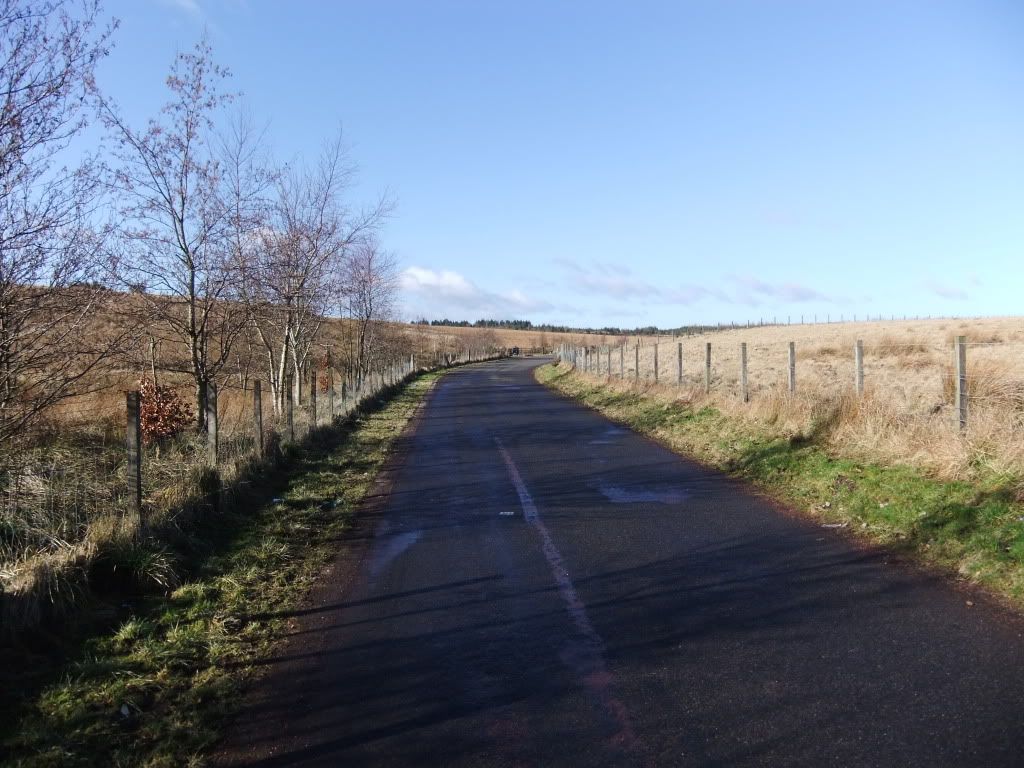 Leaving Coalburn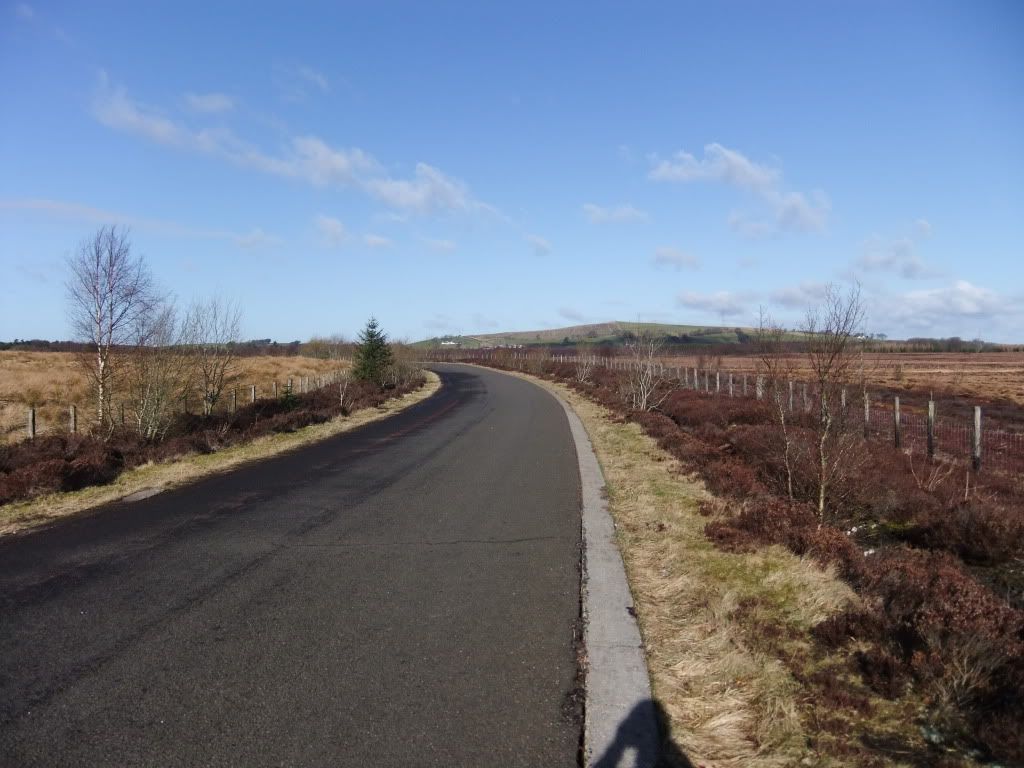 Can you see what I mean by soul destroying
?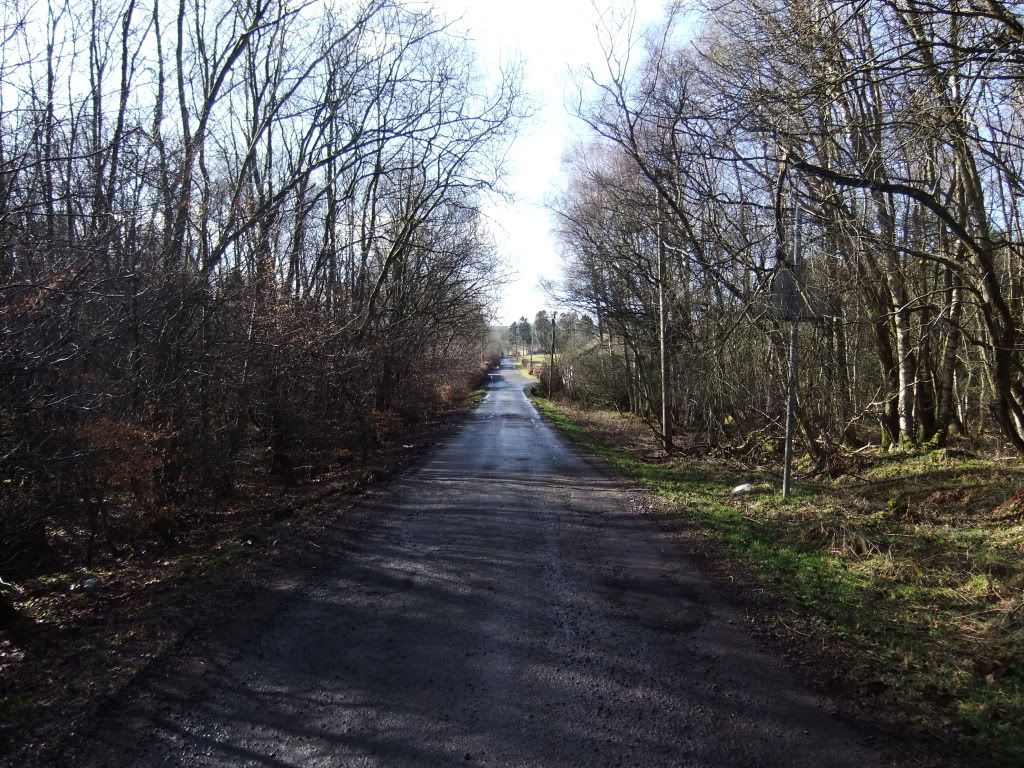 Heading up towards Cumberhead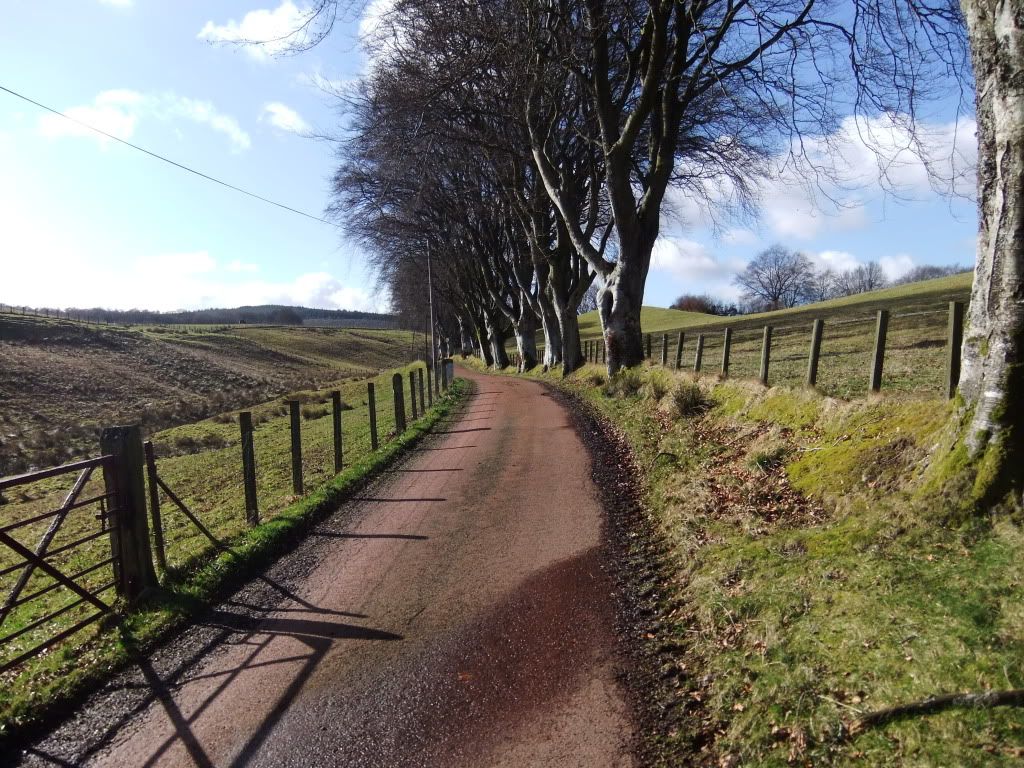 Almost at Cumberhead
Getting wilder
Approaching a derelict farm/house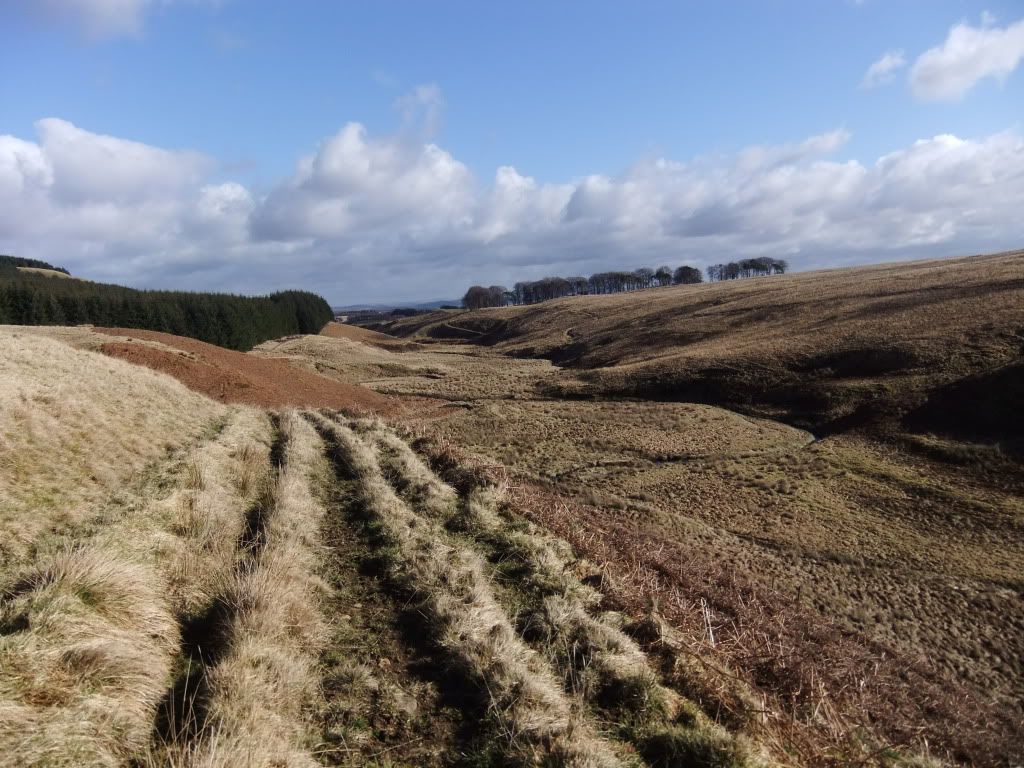 Just walked up and out of the valley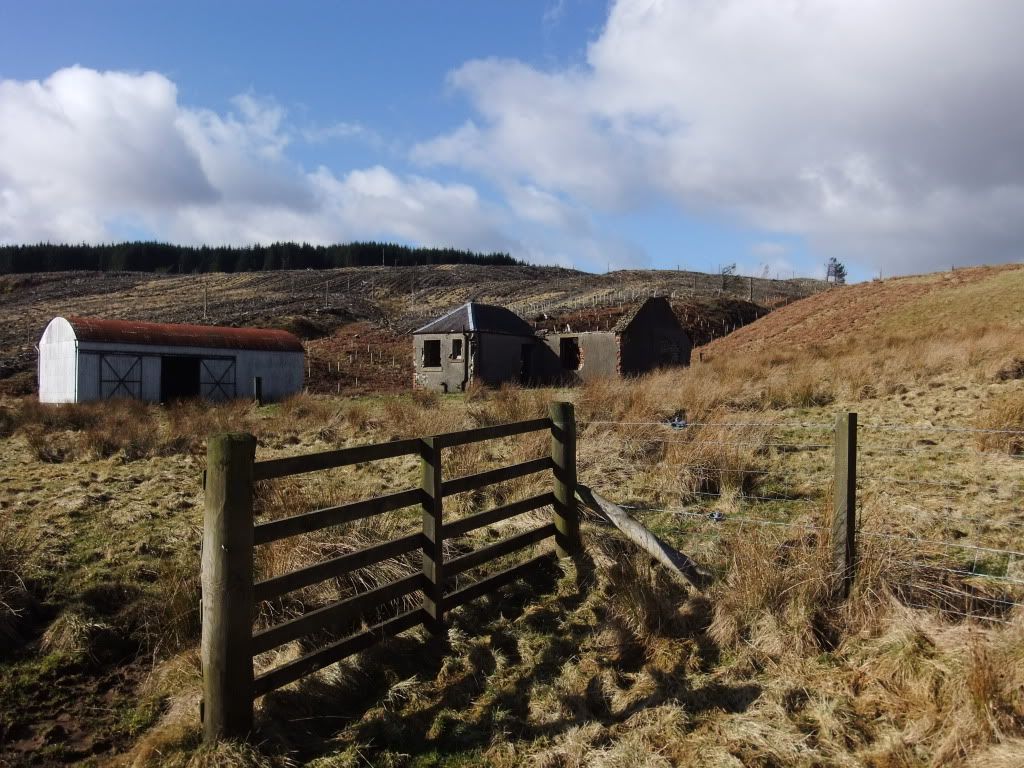 Approaching another derlict farm/house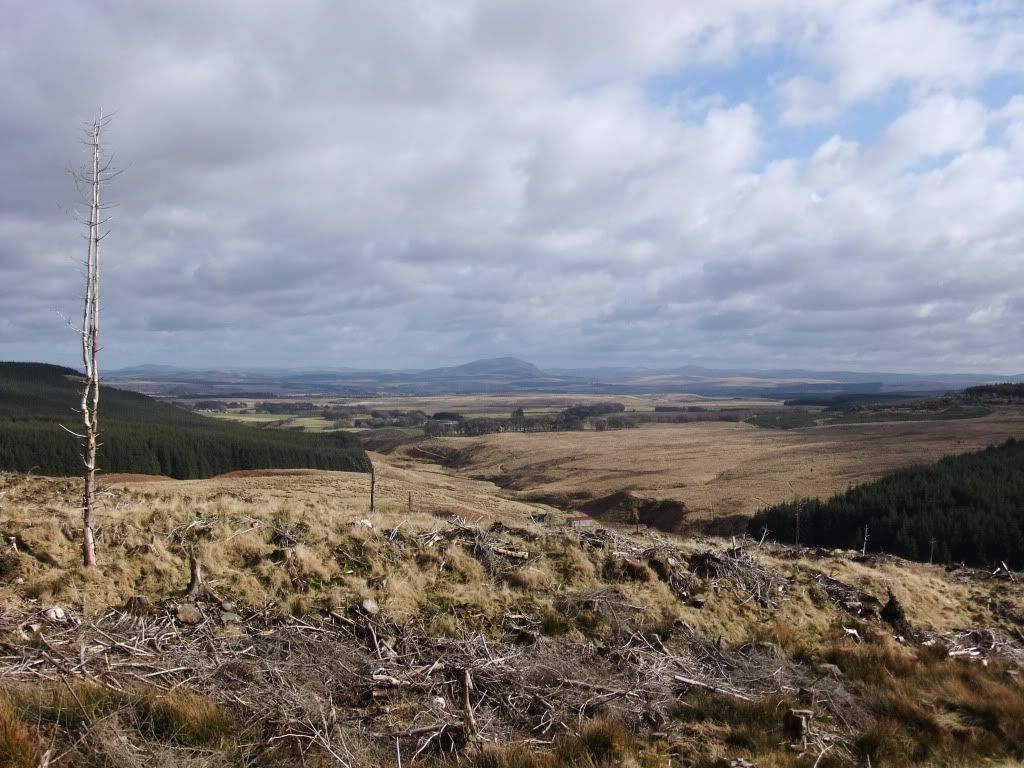 The hard climbing up the harvested forrest over with, tinto in the background
Onto the dirt track
Further into the woods and the dirt track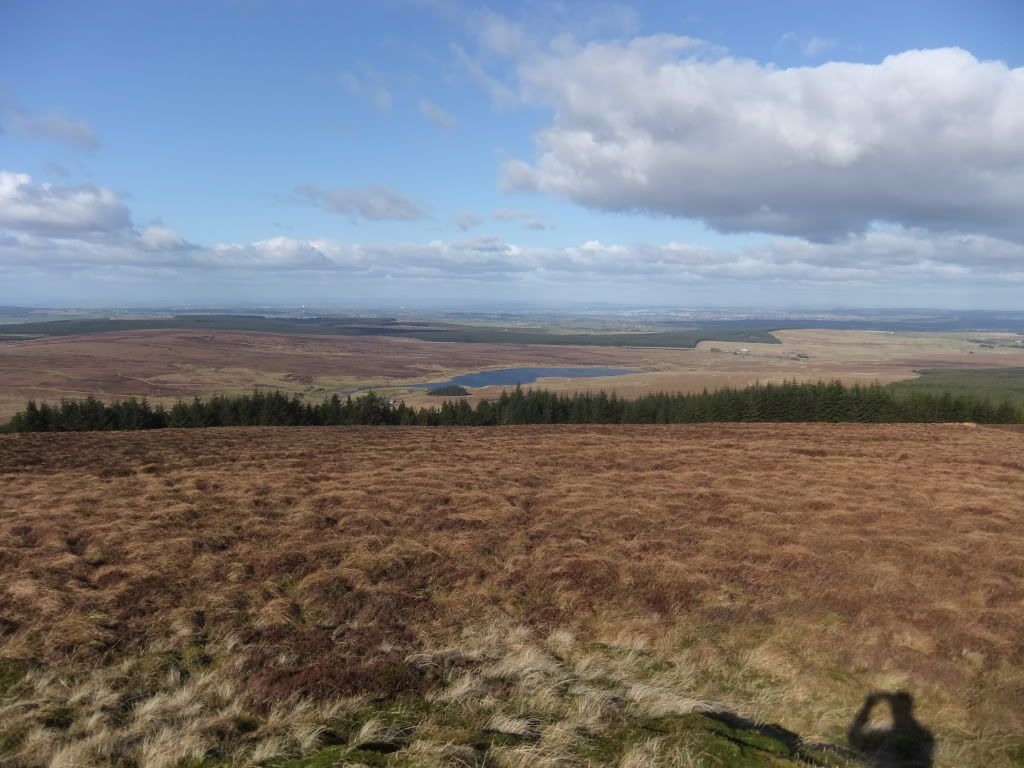 View across to Logan Resevoir from the summit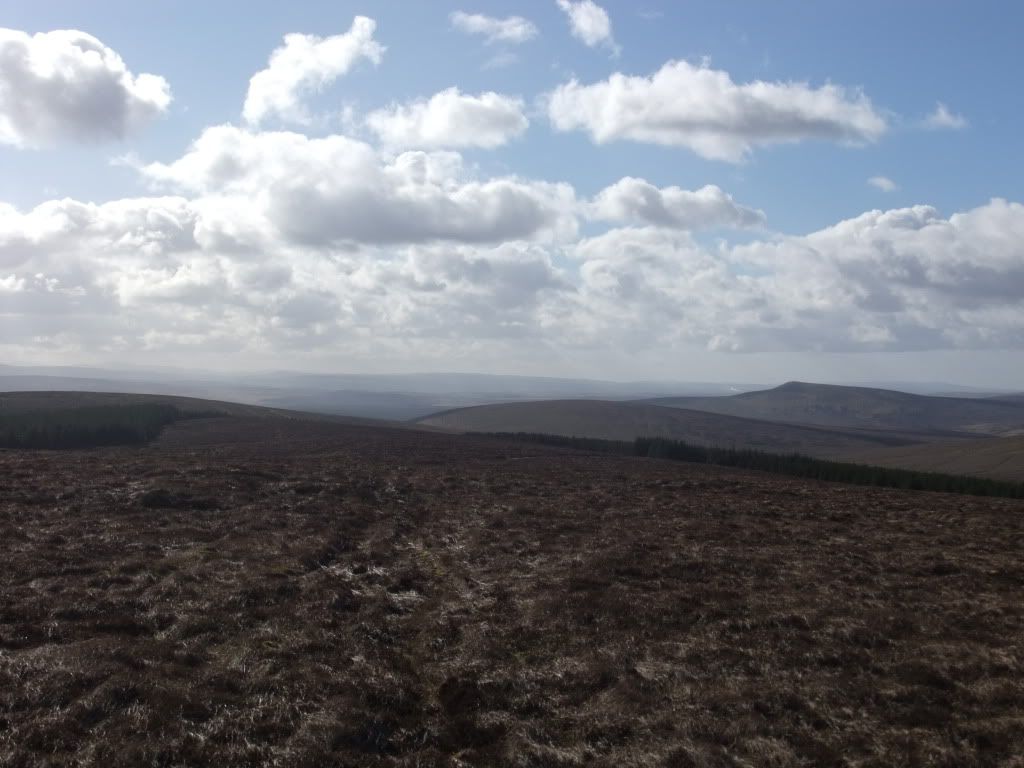 View SW from the summit, Goodhill Bush to the right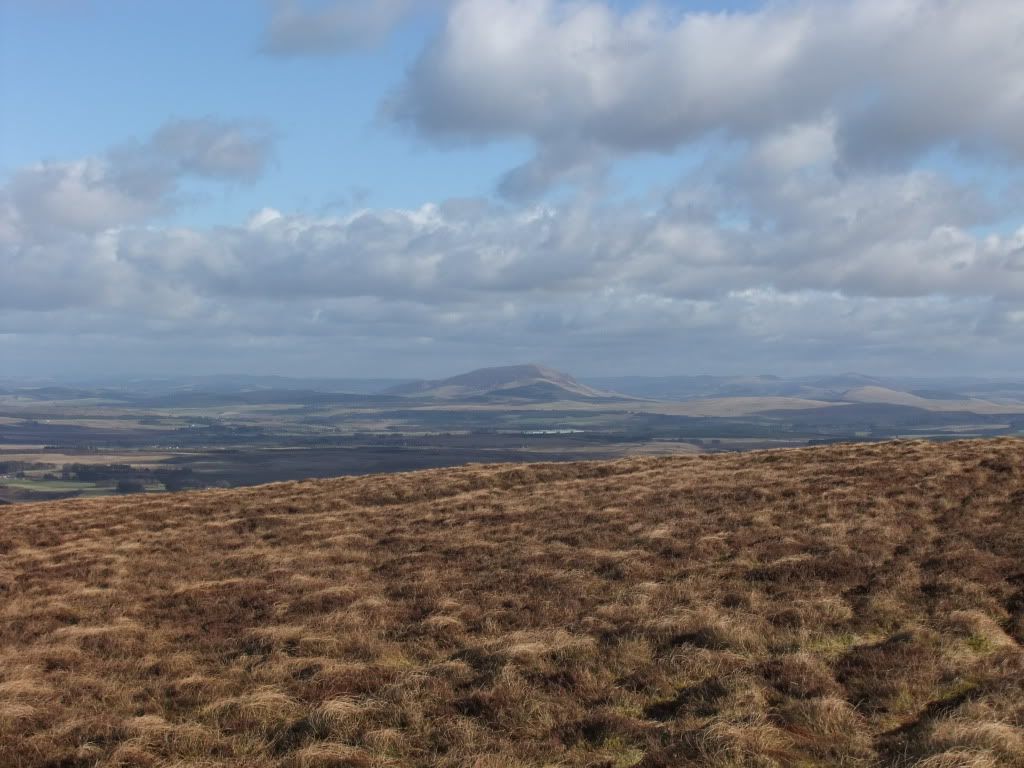 View of Tinto from the summit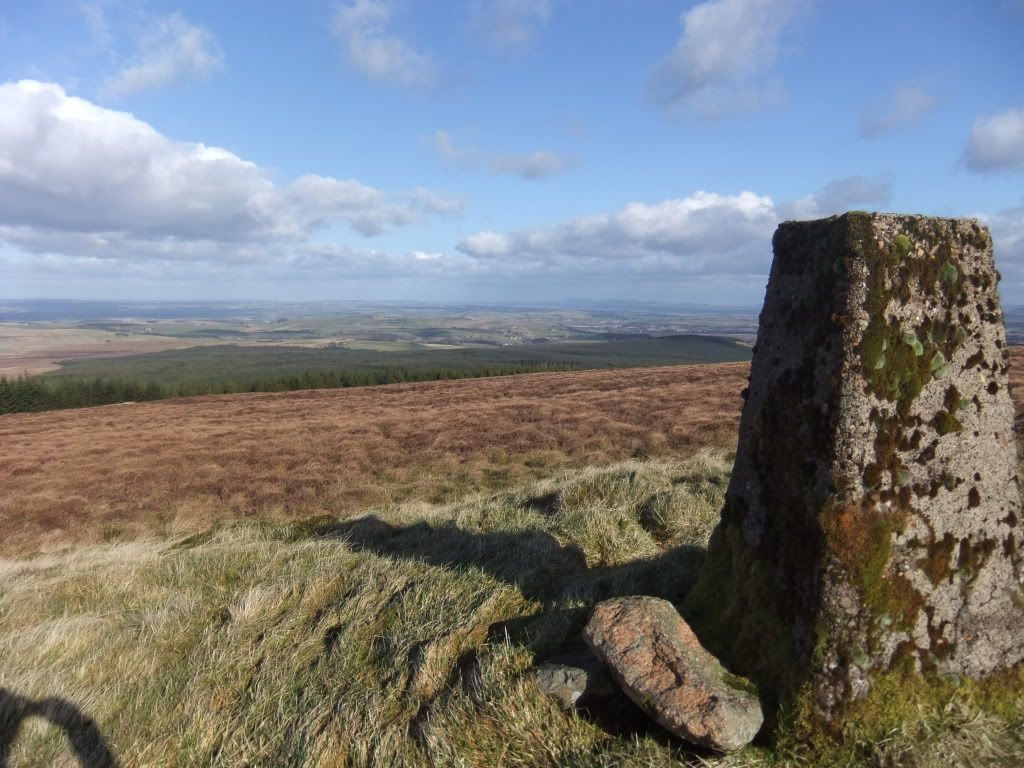 Trig Point view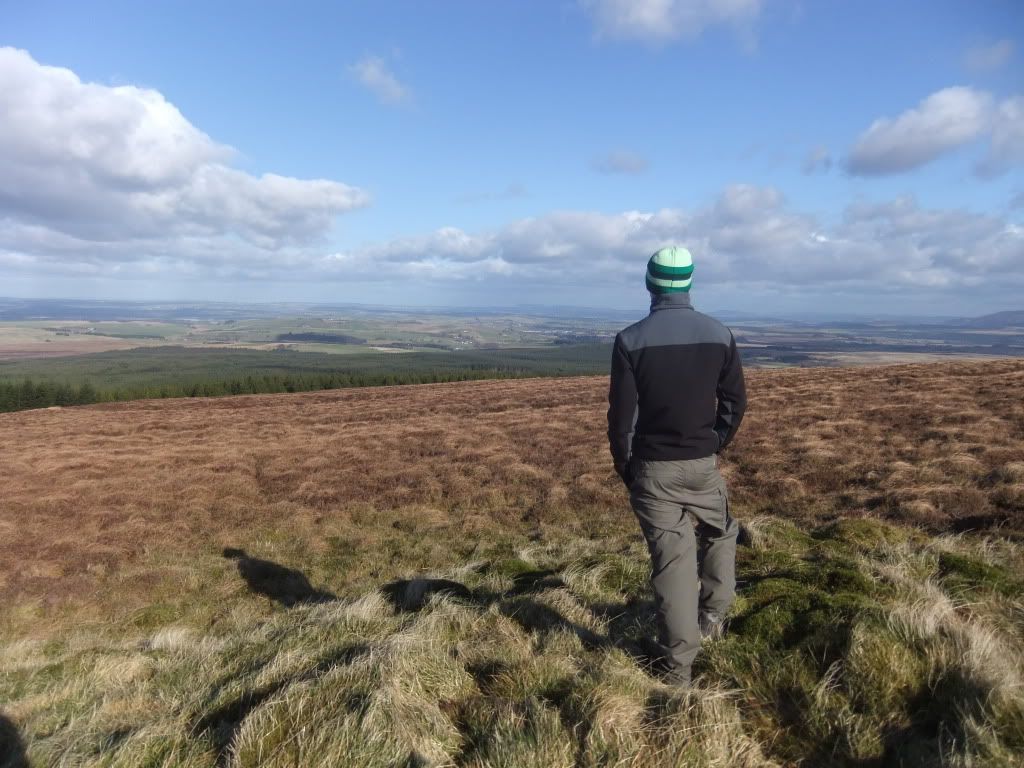 Me at the summit looking to the distance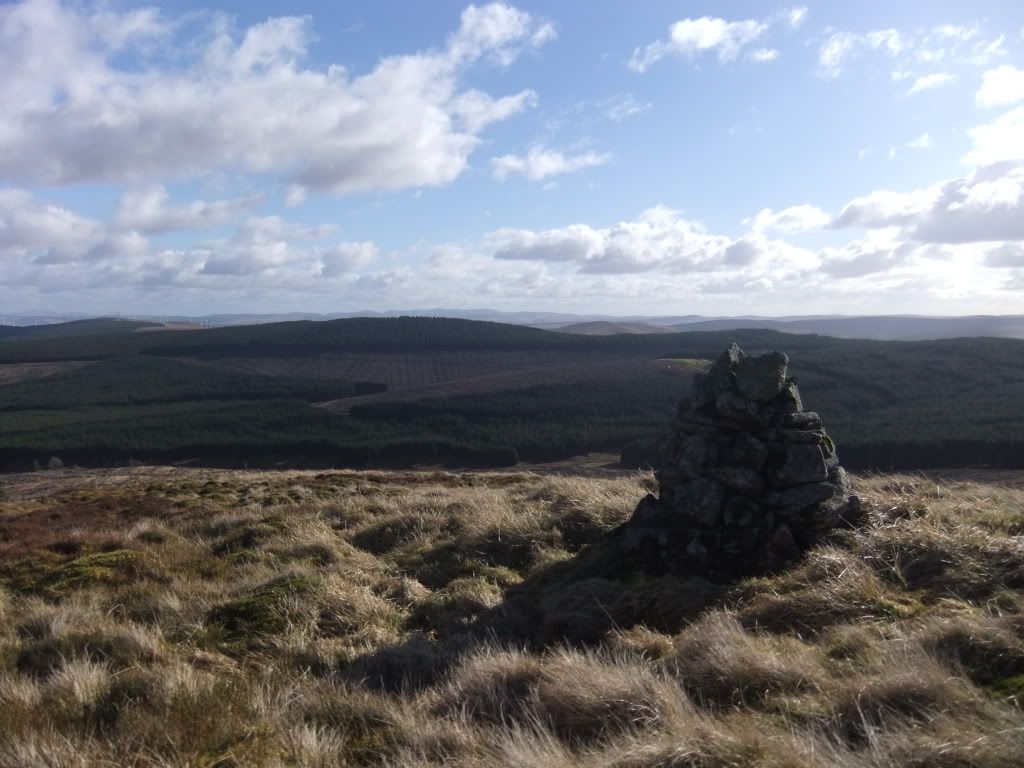 The cairn which is off and down to the right of the summit, looking towards the Lowthers
It was a really enjoyable day and although Nutberry is not the biggest hill in Scotland its definatley well worth the walk and I would highly recommend it to anyone