This was the backup walk. Cameron and I had hoped to do the Glen Lyon circuit but the stiff easterly put paid to that so we stumped for Ben Lawers and we are glad that we did. What a glorious day, the wind was very strong on exposed areas and peaks but it certainly didn't put us off.
We left Dunfermline for 7am and managed to get on the hill for 8:30 so a very good start to the day. The view up to Beinn Ghlas was picture perfect and we steadily worked our way up the path.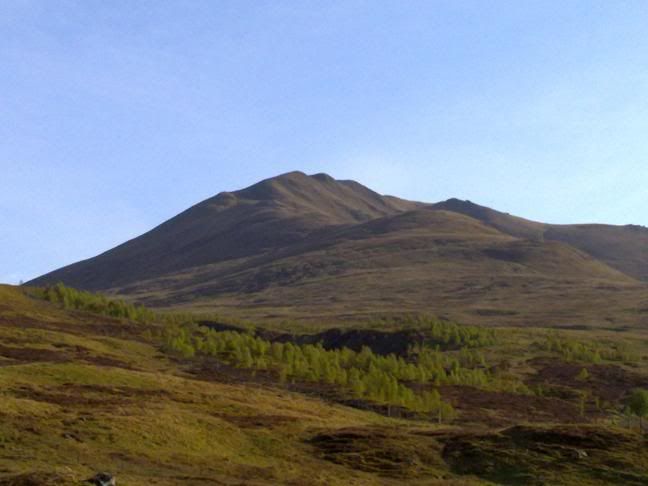 To our left the Meall nan Tarmachan was looking glorious (and was immediately added to our hit list).
We then followed the path up to Beinn Ghlas which wasn't too bad. It did get cold so we had to stop and get an extra layer and a hat. However we got to the top in good time to find a rather disappointing looking cairn. So we grabbed the photos, scoffed a piece of chocolate and went on our way.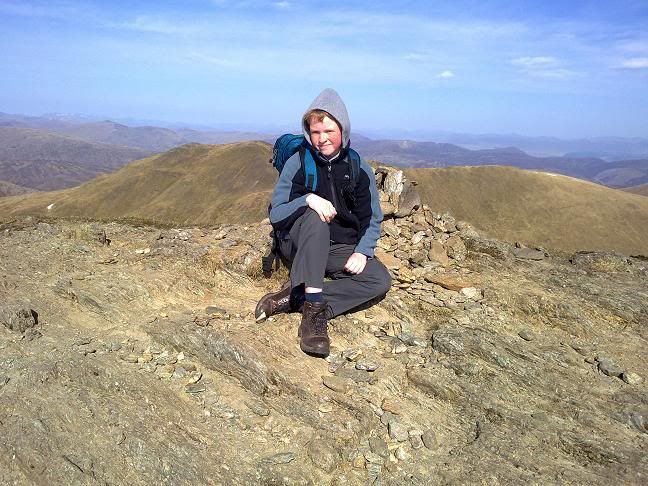 The walk down to the foot of the next climb was surprisingly sheltered but we knew that it would get windy towards the top. As we were climbing we met a couple of walkers who were on their way back down. One of them told me that he had done 17 munros this year and today is the first time he has had a view of anything. His patience was well rewarded.
View up to Ben Lawers on the descent from Beinn Ghlas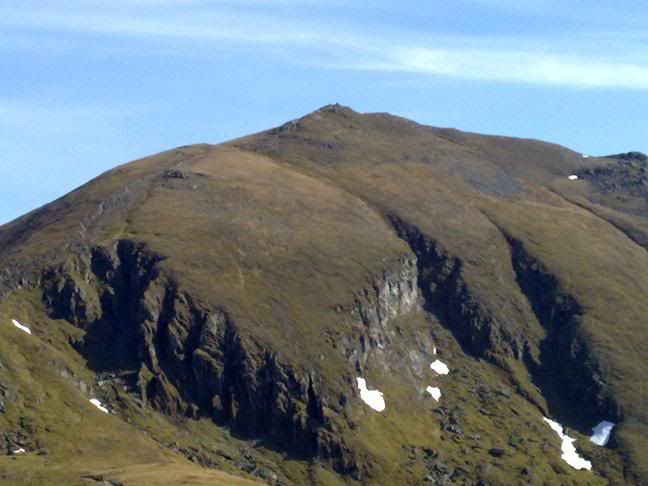 Nice view of An Stuc around the side of Ben Lawers.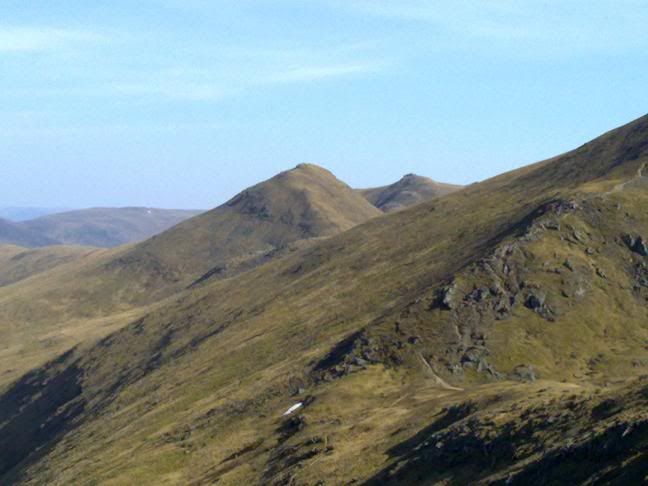 It was very windy at the top of Lawers so again we just took the photos and headed to a quieter neighbourhood for lunch. Amazingly clear 360 views from top - absolutely incredible.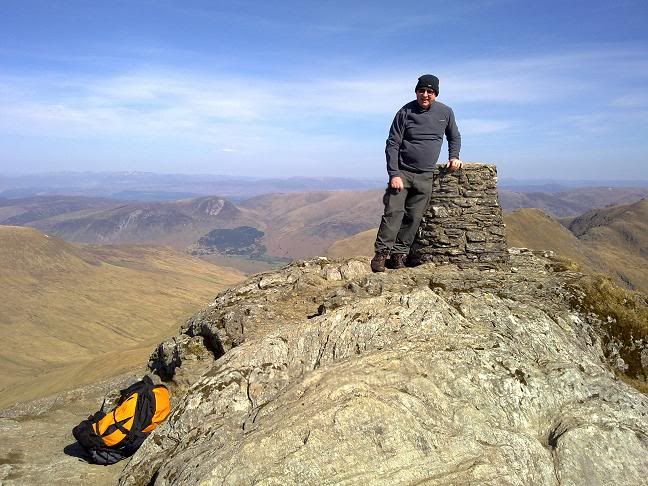 Beinn Glass with Ben More and Stob Binnein in the background
We dropped back down and headed for the Coire Odhar on the way back rather than going back over Beinn Ghlas. The view down to Glen Lyon and the walk we had intended to do.
Meall Corranaich was looking very nice as we turned the corner around the north side of Beinn Ghlas,
It really was fantastic up there today. We were back at the car for before 1pm just as the t-shirt and jeans brigade were starting to make their way up.