Last year, we attempted Stac Pollaidh but seeing as young Carter was only three years old I decided that making it to the summit was pushing it a bit, so we circumnavigated it. I spent the next 12 months determined to acheive it on our next visit.
With a mixture of high winds and rain this was the only day that we were going to get a chance and, as we approached the signs looked good
We parked up and gazed up. It looks impossible!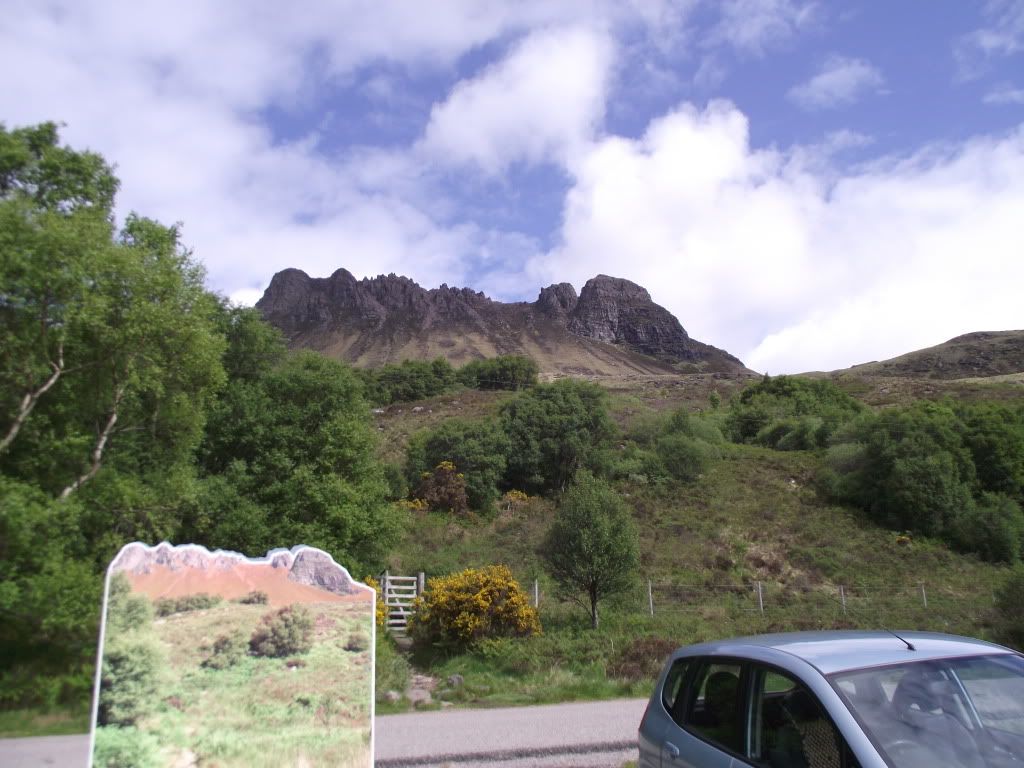 We quickly began to gain height and the views began to open up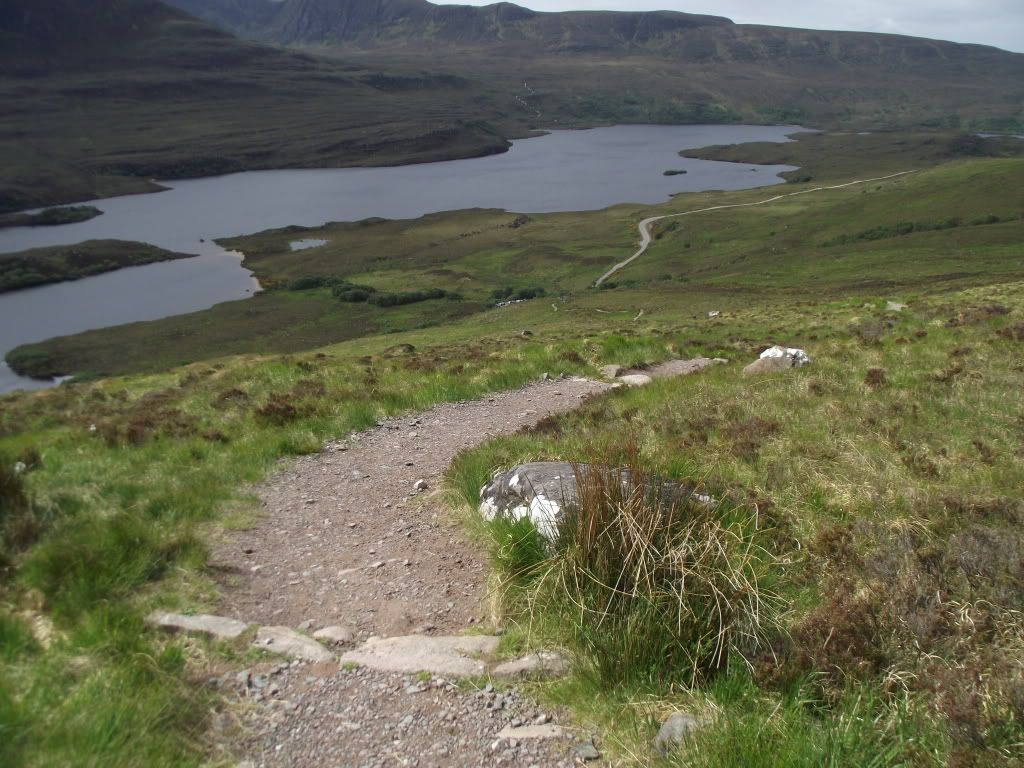 Moley, limbering up
As we rounded the shoulder, the views were incredible
Cul Mor
Suilven
Evidence of Aprils fires all around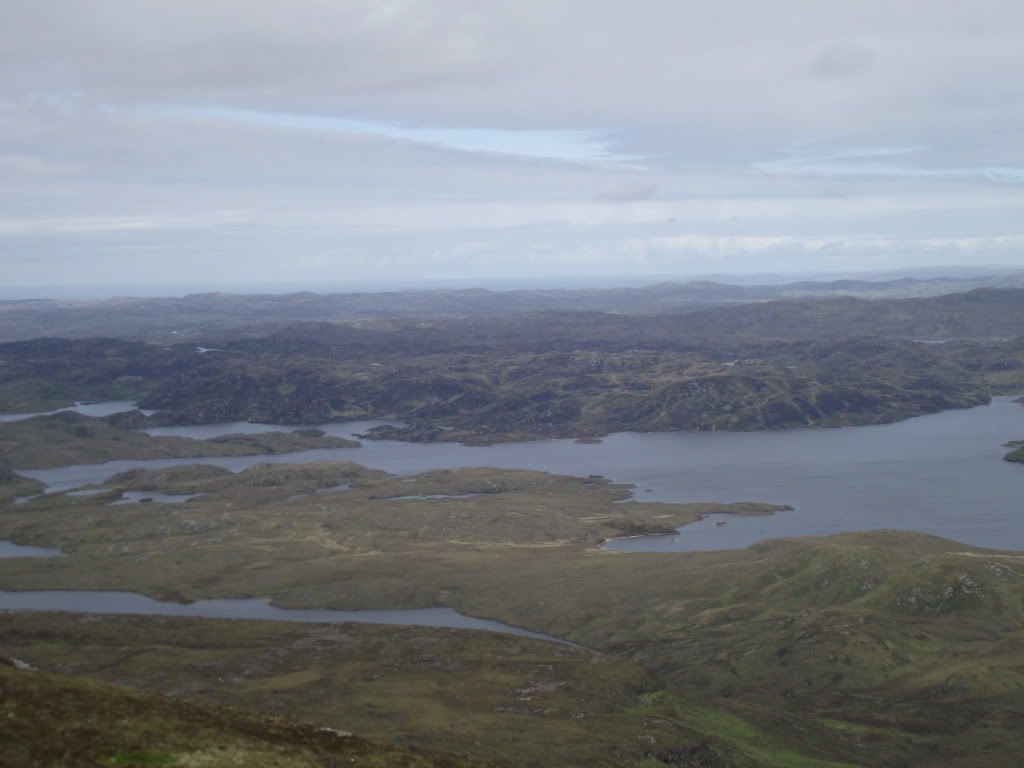 Surely, one of most perfect Highland Views?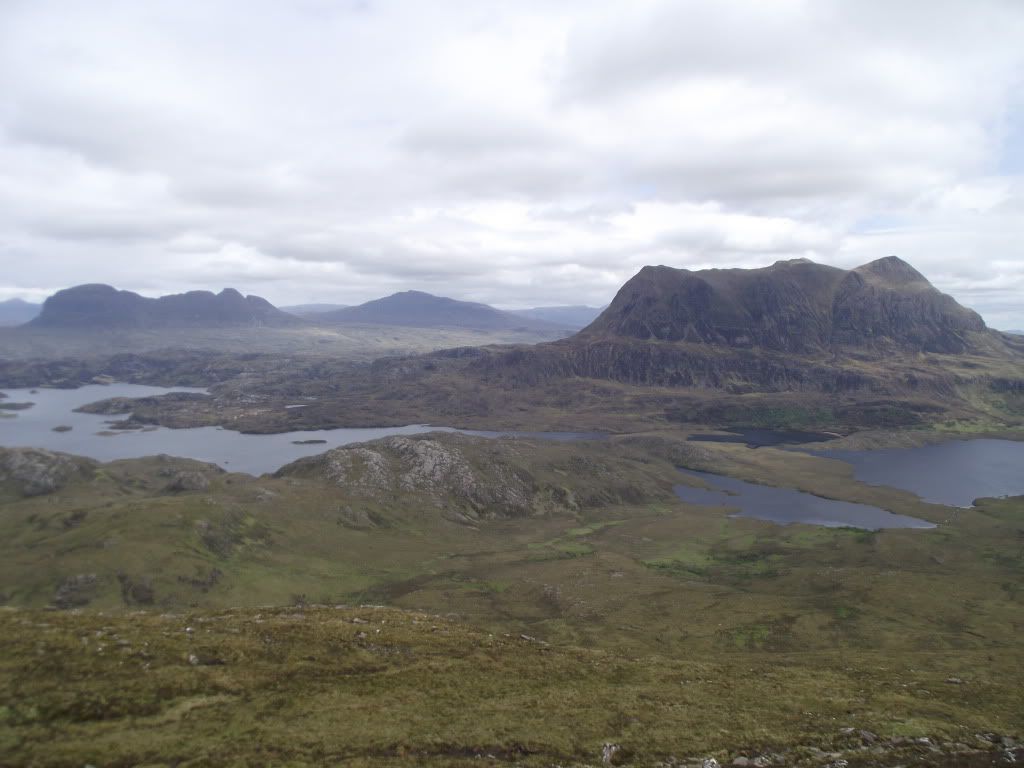 We now started the final ascent and I must admit it was pretty steep, but no drops or anything and Carter was pretty happy as we reached the final few yards. Finally on the top, the blast of wind added to the final drama.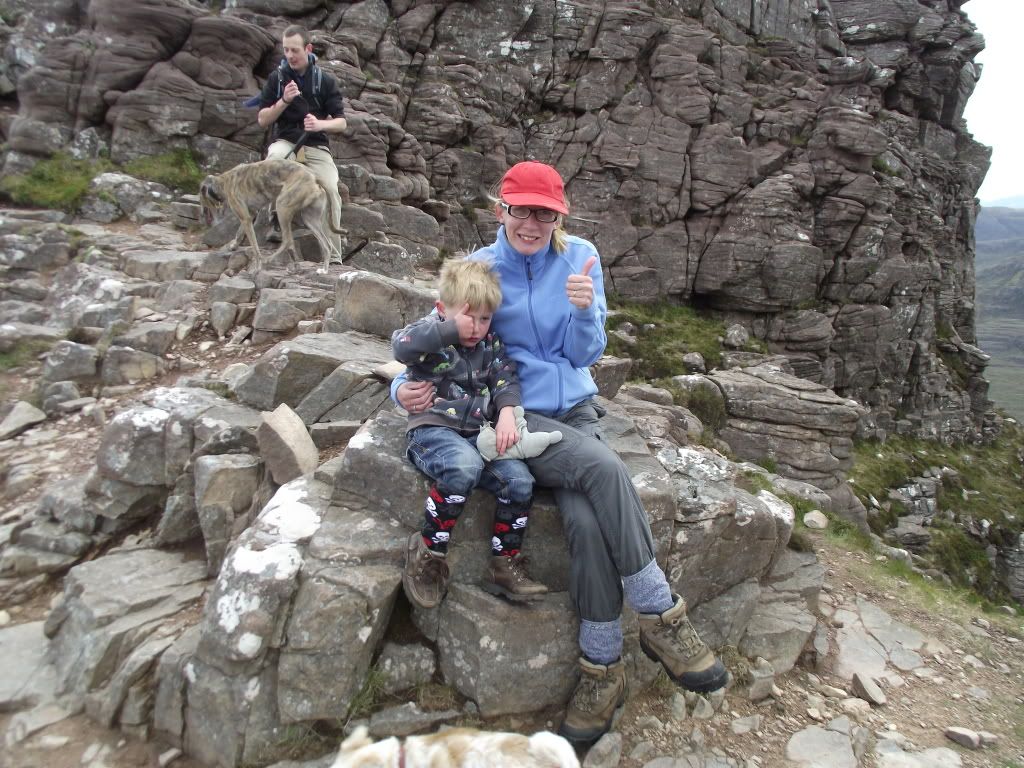 Not the true summit, but pretty good for a 4 year old (and me, the wife and my sister!!) - Thats not my sister in the background!
As we descended, the views across to the Summer Isles were wonderful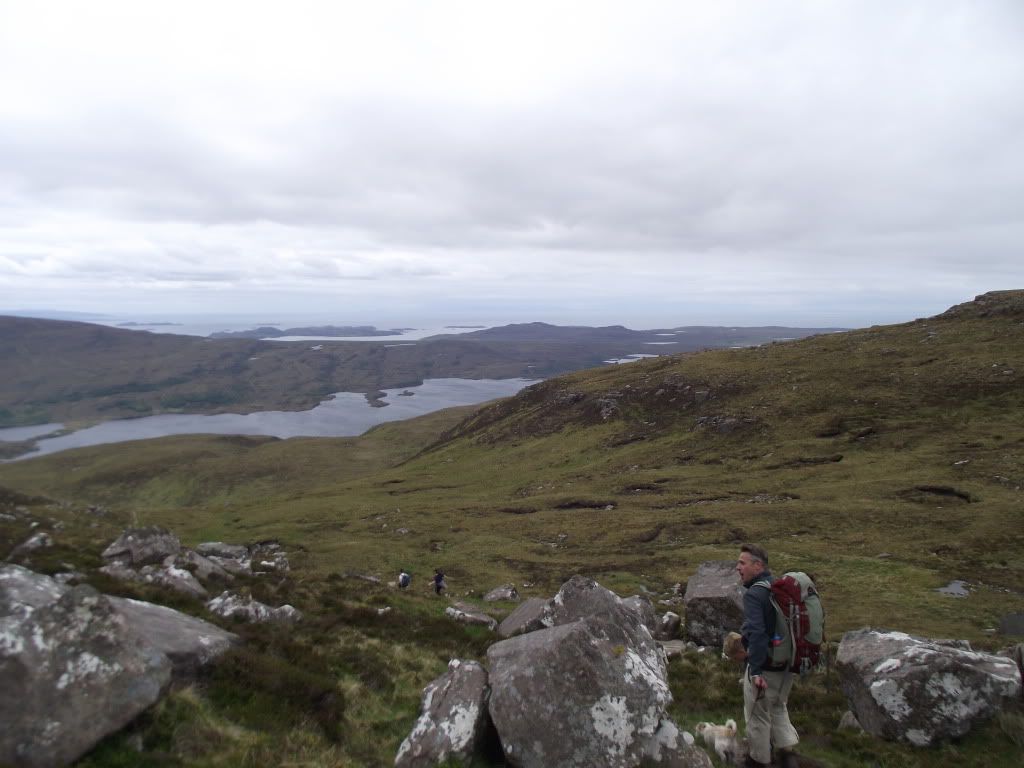 Cul Beag was looking like an inviting prospect on another day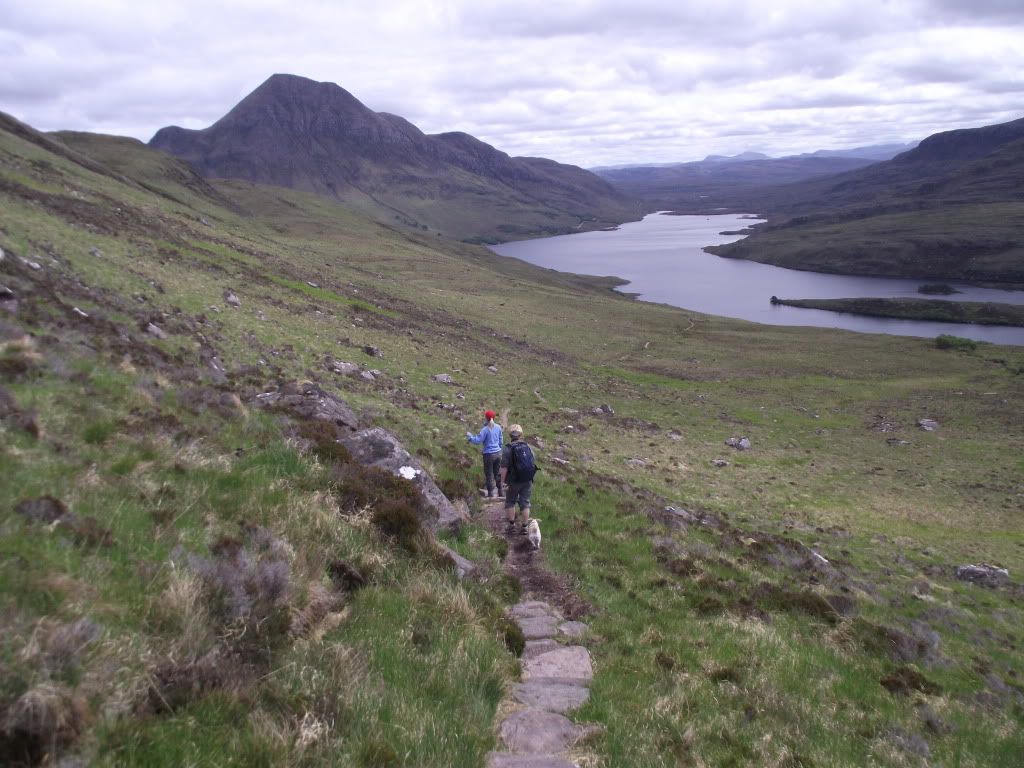 But the one that was catching my eye was Ben More Coigach and The Fiddlher. Got to do this next year.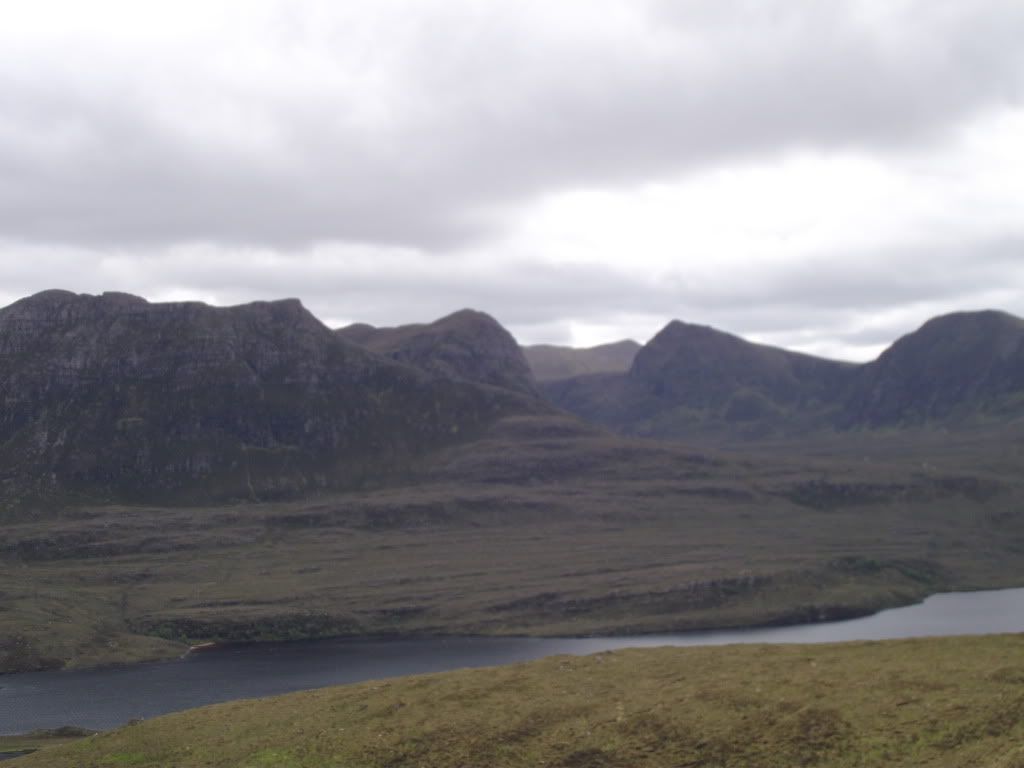 Job Done, and a final relax on the beach