I have been wanting to get up these two for a while now so it was good to finally get them in a real three season day (it didn't quite get wam enough for a 4 season day). My keen companion was my son Cameron who is genuinely enjoying the mountain experiences (and not grudgingly tagging along to be the subject of my many photos).
We were off before 7 and headed up to Crieff so that we would take the south Lochearn Road. I hadn't realised just how rough a road it was - if I had known we would have travelled up via Callander. I was also surprised at the number of campers along Loch Earn but considering how many camp along Loch Lubnaig i suppose it is just normal at this time of year.
We arrived at the back of 8 and sat in the car for a few minutes to let a heavy rain shower pass but after than it didn't take too long to get adequately dressed and on the road.
View From car looking up to Ben Vorlich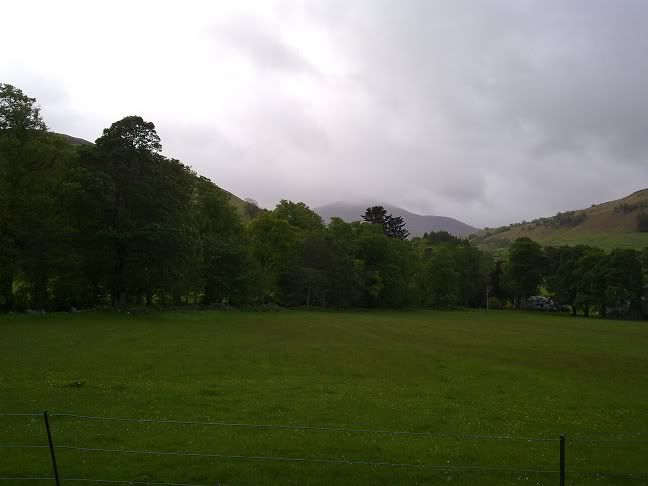 Cameron at the Entrance to Ardvorlich House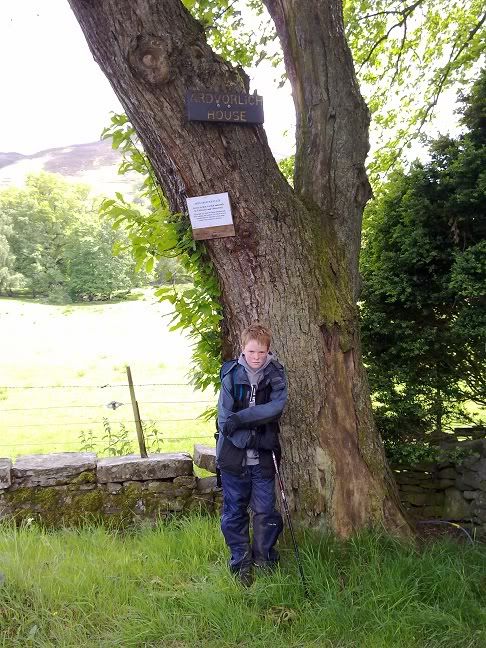 On the way up the farm track I noticed the black sheep and the tiny lambs that were obviously a few weeks behind the other lamb population on the hill.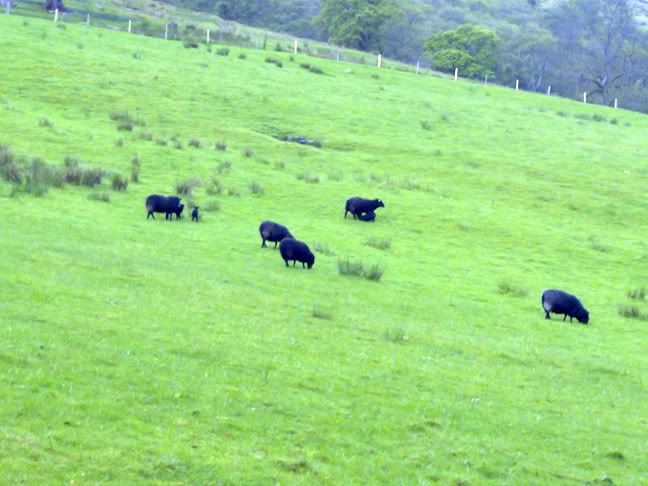 We were making steady progress, over three styles, two fords and a bridge until it opened out into a thin path up towards the peak.
We also caught a really nice shot of Meall Corranaich, Bienn Ghlas and Ben Lawers looking a bit moody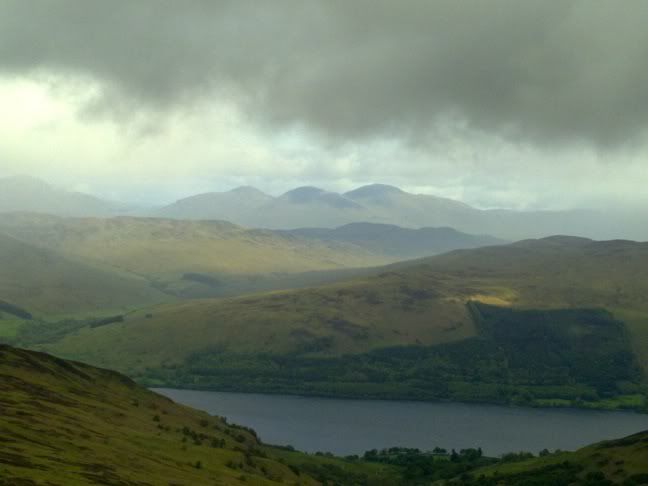 The weather had been a bit changeable all morning but as we approached the summit of Ben Vorlich we were caught by a very heavy hail shower that lasted a good ten minutes (my real use was demonstrated as Cameron shielded behind me during the downpour). We almost thought it was going to curtail the day - we were definitely going up Vorlich but if it continued we might leave Stuc a Chroin for another day. However the hail stopped and we continued up to the summit. It wasn't very nice at the summit as the wind was extremely strong so we just stayed a couple of minutes.
The discussion was now about whether to continue or head back down. Fortunately the other chap in the photo was continuing so it made the decision easier. I thought that we could go on to the bealach between the peaks and decide from there.
Stuc a'Chroin as we descended from Ben Vorlich
Back to Ben Vorlich
As we had been caught in a bad shower with high wind we decided to nip around to the right instead of scrambling straight up. We spoke to a couple of walkers who had gone straight up and they reported that it was actually okay but I didn't want to take the risk. We still made good time made it to the top before lunch.
Cameron on Stuc a Chroin with Ben Vorlich in the background
I popped down to the other cairn and took this one of Ben Ledi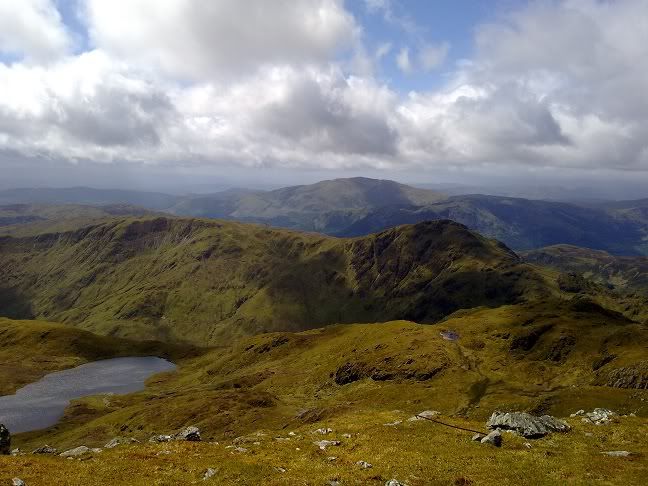 We dropped back down and found the going really hard as it was really boggy and claggy as we worked around the side of Ben Vorlich. It took us around 6 hours from car to car and we had a good time.
To finish the day I managed to catch Ardvorlich House looking very pretty in a bit of sun before jumping in the car and heading west towards Callander.