After an excellent day in the Cairngorms, it was off to Ft. William, a hotel, and some take away. I slept in a bit, as I was sore from the previous day. But with the trusty Vitamin I and some strectching, I was ready to go for the days objective, Ben Nevis via the CMD route. I went up the tourist track until the fork and headed north. Looking over Lochan Meall an t Suidhe:
Coming around the corner and looking at CMD and the flank of Ben Nevis: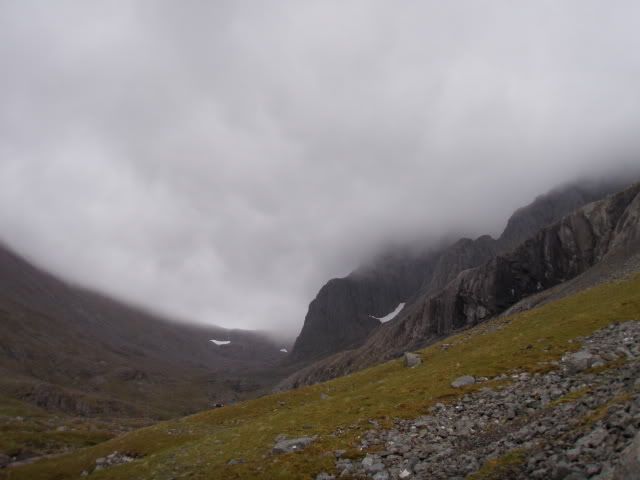 What I could see of the North Face from near the Rescue Hut:
Looking back the way I came (left of pic):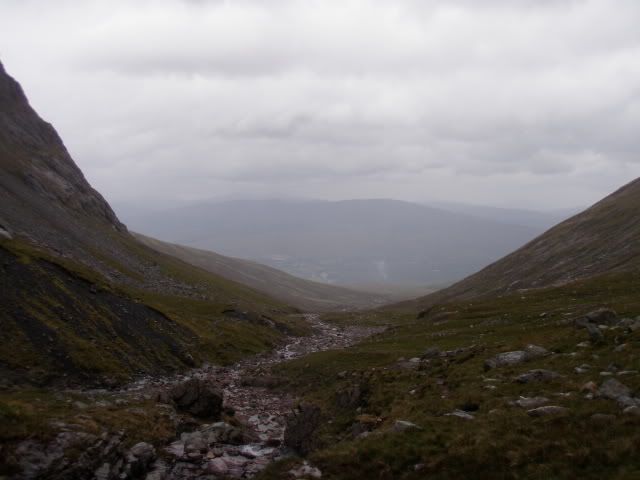 Up into the clag: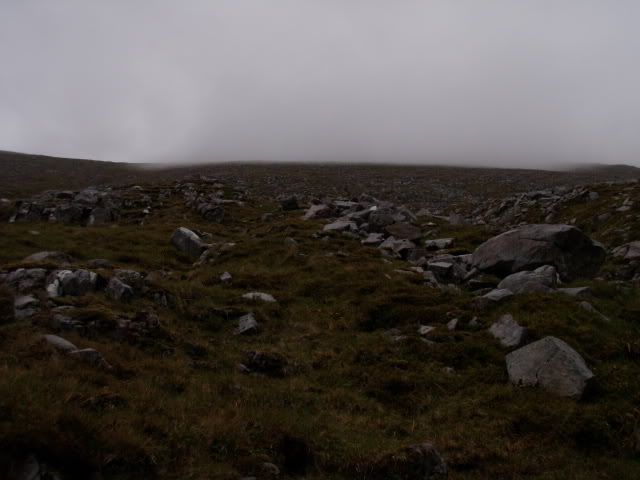 Thought of a cool name for a walker & climber friendly pub, The Clag & Scree: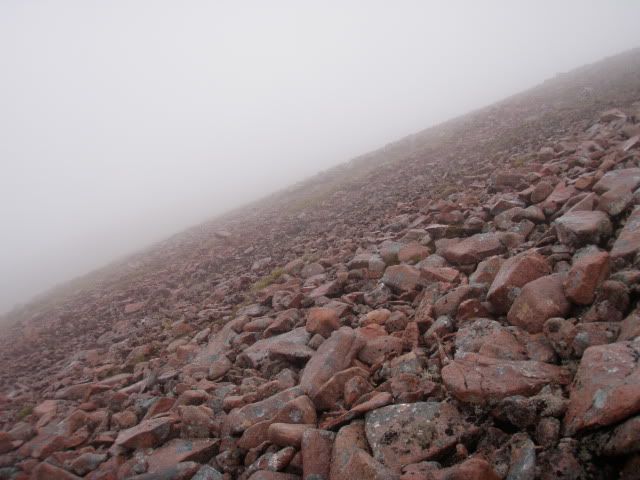 The summit of CMD is just visible in the middle right: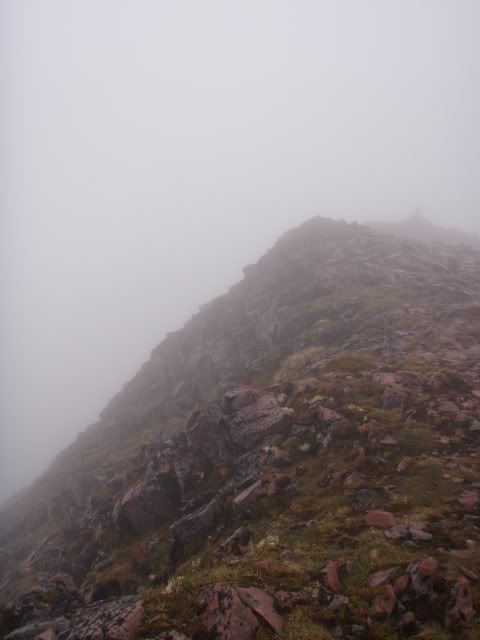 CMD Summit cairn: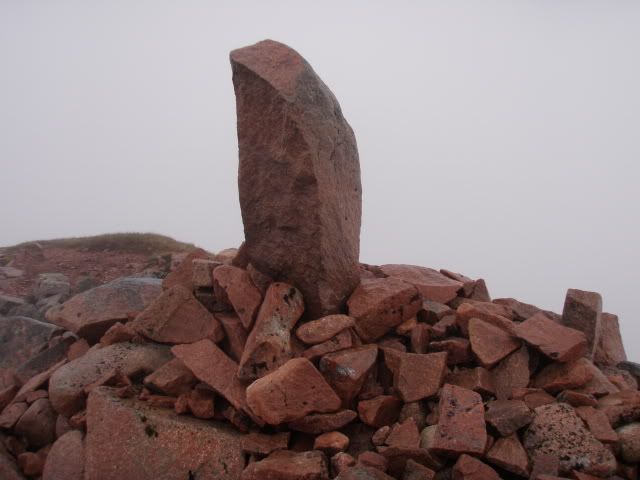 A really cool walk given the conditions: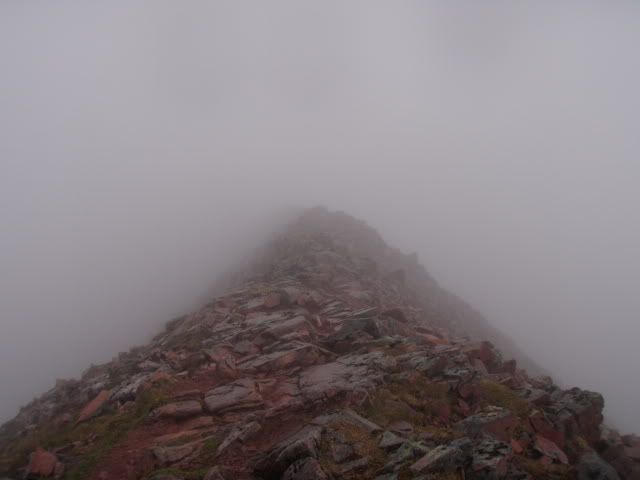 Just got better:
Occasionally the clag would lift and give views to the south: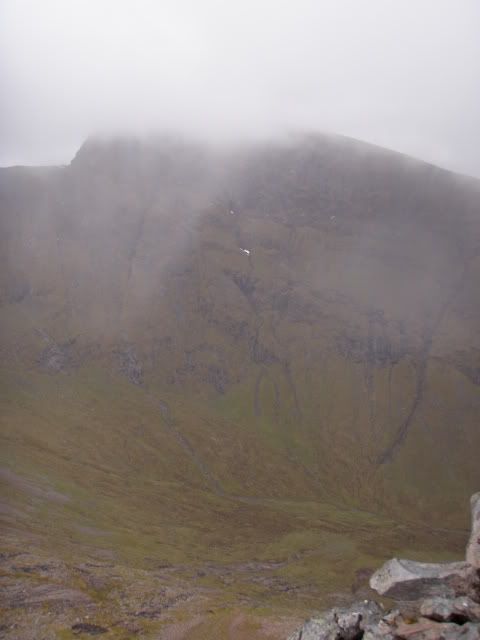 North: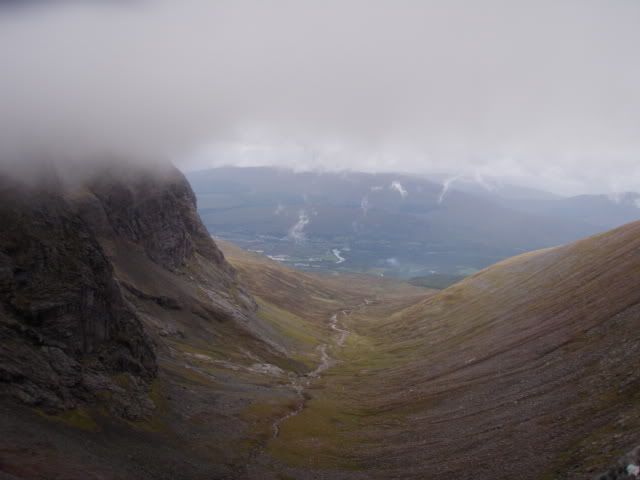 West: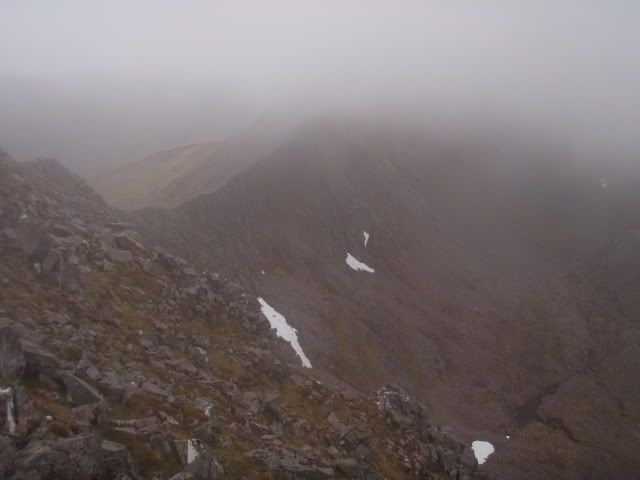 And back to the East and CMD: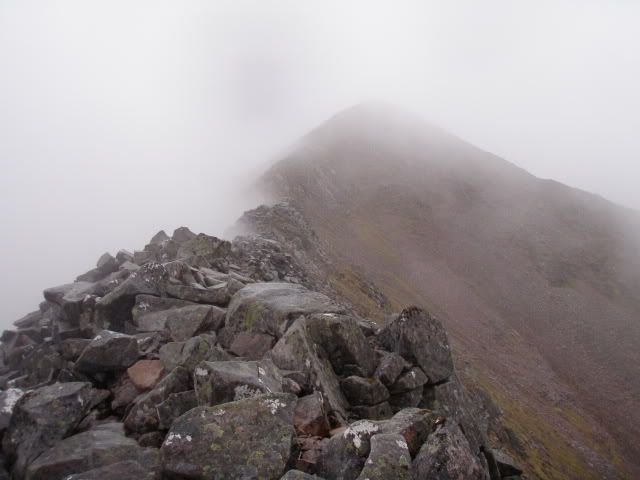 During my crossing of the Arete, the winds were very steady and strong. As I got closer to Nevis, they really picked up, to the point where you could really feel the push and become unbalanced when taking a step. By then the track was mostly on the South side. After reaching Ben Nevis proper, the winds died off a bit, but it was cold. The summit was really socked in, and about the only views I had was of all the litter on the top: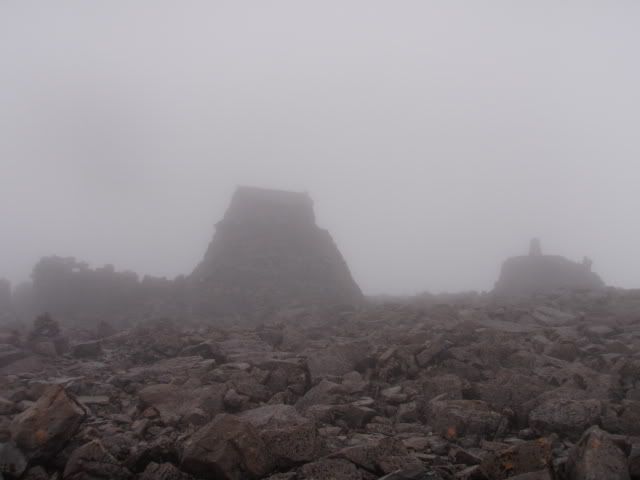 Looking down a Coulior, thinking about skiing. But I'd want to know what's down below before I'd ever commit to such an aggressive line: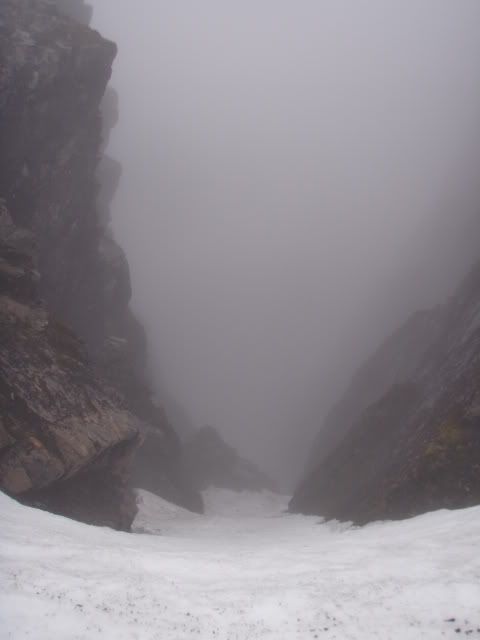 I did get to cross some snow along the tourist track on the way down: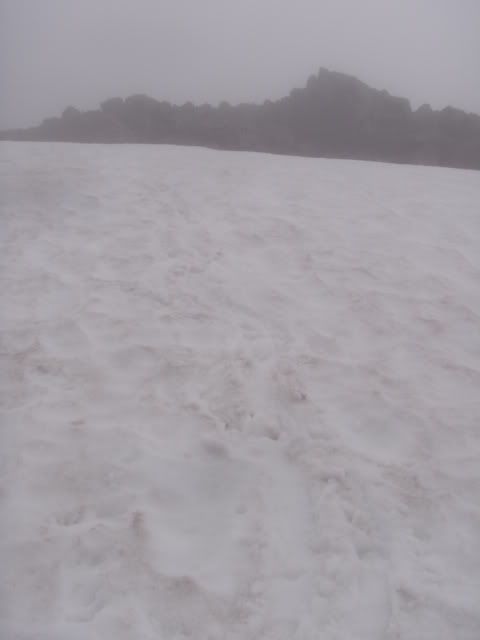 The return route along the zig-zags had some great views as well: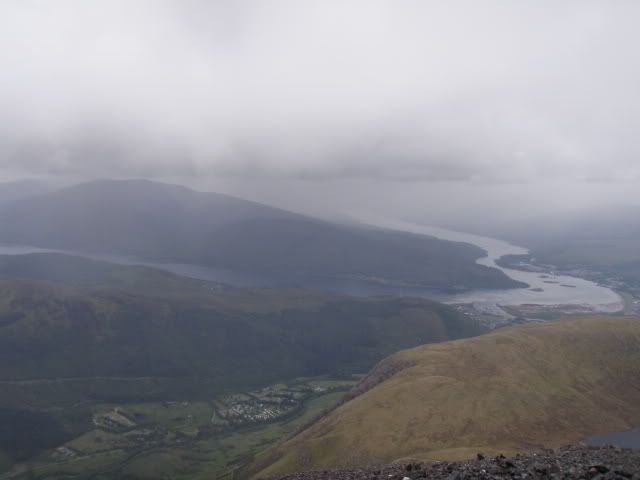 Returned back to Ft. William and met up with my friends, dinner, and then sleep. The next day would be an off-one, relaxing with the scenic drive to Maillaig and the ferry to Skye.