So here I was finishing work at 5am on Thursday in the South of France and boarding a coach for a two day journey to Scotland. One thing kept me alive for this trip, the prospect of three days of backpacking around the Affric hills, commencing on Saturday 25th. How wrong could I have been.
Upon arrival in Scotland, my first port-of-call was to log on to the internet for the first time in a week, only to discover that whilst I had been fantasising about my three day trek for weeks, the weather had been planning something different. Nevermind, I thought, Saturday looks good, and the prospect of having something other than cheese sandwichs for Sunday lunch wasn't so unappealing.
So, deciding where to go, I felt like a longish walk to make the most of the weather window. New area, I thought, I've never been anywhere near Loch Ossian, and they're not a very long drive away.
These hills are often climbed from Corrour station. For added flexibility I climbed them from Rannoch, and I'm glad I did. I met two guys on the first summit who had taken the train from Crianlarich - £24 each return! That's an expensive day in the hills.
So setting off from Loch Eigheach it was immediately apparant that this would be a fantastic day for views.
I started off up the track, views gradually opening out to the West.
Scheihallion looks fantastic from this angle.
Once you reach the ridge leading to Carn Dearg, this could easily be an undulating trudge along a fairly boring (and very long) ridge, but the ever increasing views in all directions made this a wonderful stride. They say that sometimes the least interesting hills can be the ones from where you get the best views of other places. This was no exception.
Buachaille
Great skyline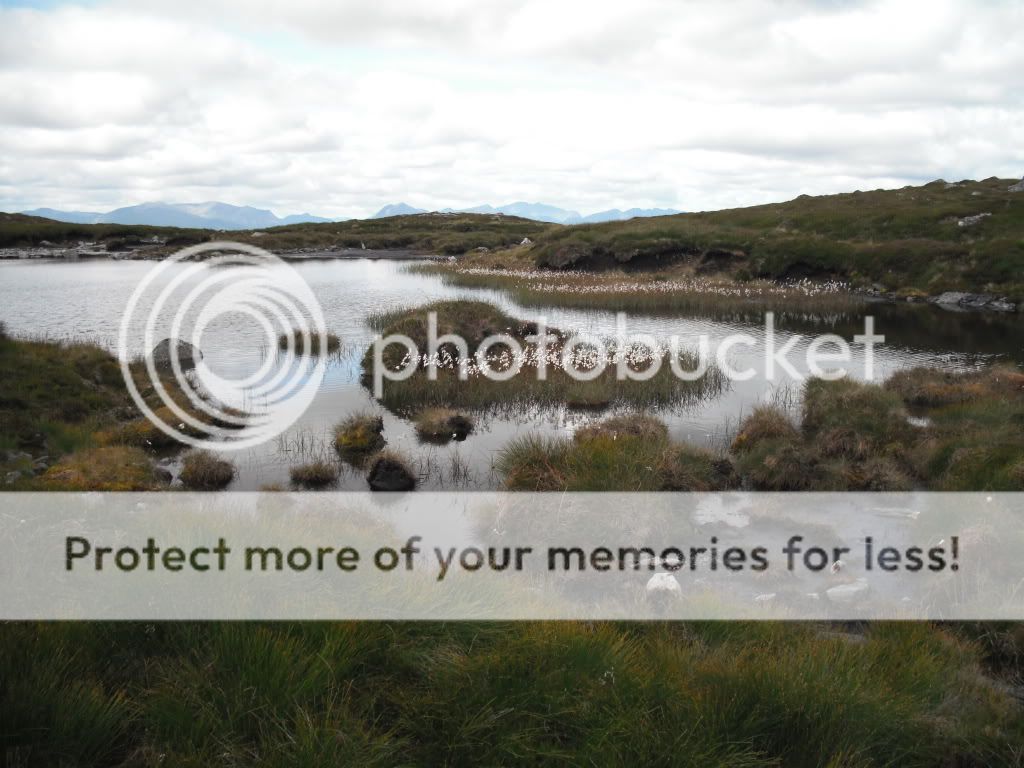 Buachaille to the Ben
Ben and the Mamores, Binnein Beag is clearly visible centre left
A new view of Schiehallion from Carn Dearg, Loch Ericht in the foreground
Ben Alder and the Aonach Beag/Geal Charn group with Sgor Gaibhre in the foreground.
Secretive Loch Ossian
Schiehallion and Loch Rannoch from Meall na Meoig (Beinn Pharlagain)
Ben Alder and Loch Ericht.
View West over the ascent ridge.
A very prominent Stuc an Lochain.
Well earnt cooling of the feet.
I haven't said much about the walk itself, because I think the images speak for themselves. But overall, this is easy underfoot with no difficulties. The ascent to the corbett at the end of the day was from fairly low down but wasn't too bad. These hills may not be the most interesting themselves, but save them for a good day because the rewards are fantastic.