So after telling myself I wasn't doing any big hills on my own again after being a bit freaked out by two weirdos on Ben Lomond a few months back, I decided that it was time to get over it so I headed off to Ben Vorlich on Saturday morning.
I parked up just as two other groups of walkers were getting ready to go so I ended up not being on my own for parts of the way up anyways.
One group was a walking group, and I thought they had said their name was outdoor pursuits but I've been googling and can't find it so I have no idea who they were, which is a shame as the lady I was chatting to was very nice. The other group were four mountain bikers doing they first hill.
It was raining a bit when I got there so I put the waterproof trousers on before I started, but ten minutes it when it turned to only a bit of a drizzle I took them back off again as I was chuffing roasting! I set off at 10:30 and the weather was pretty much the same for the whole walk. Visibilty wasn't great. Not much of a view at all but enough to see where I was going so that was good enough for me!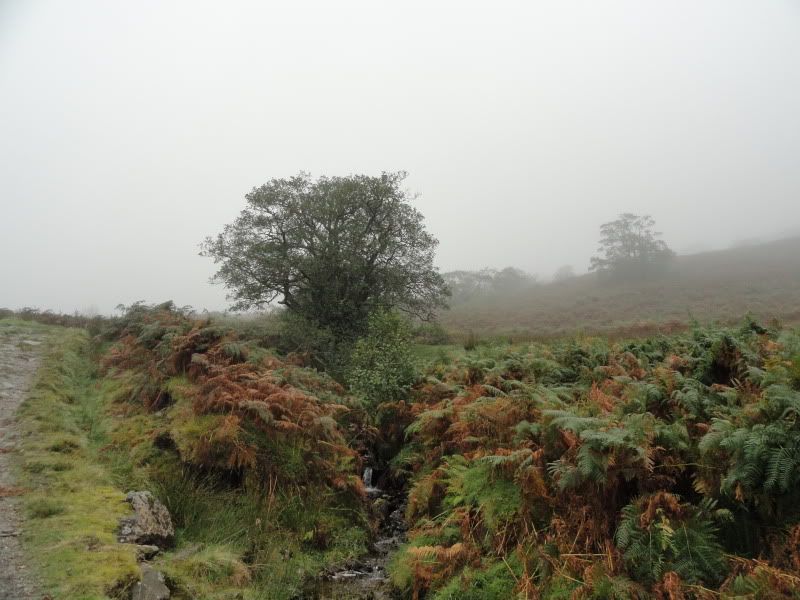 I found it a bit of a struggle really. Had to stop quite a few times, but then I pretty much haven't done any exercise for the past month so that will most probably be why! I reached the top at 12:35. Had a quick bite to eat and bunged an extra layer on as it was pretty windy and cold up there.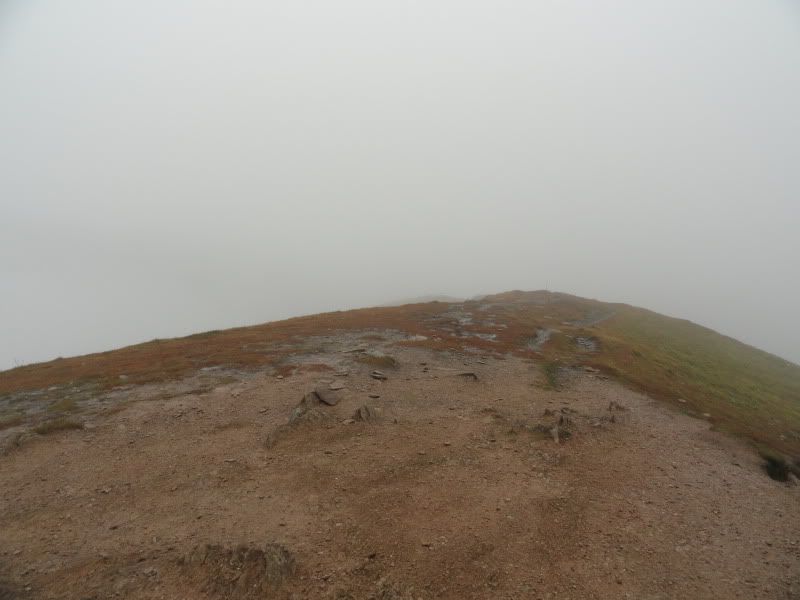 I was chatting to the mountain bikers and they were heading off Stuc a'Chroin and were asking two other men that I was talking to if they were heading that way too and I think they all ended up giving it a shot as I went back down by myself. I had never planned on attemping Stuc a'Chroin as I was there on my own, but possibly would have considered it with other people, but it really was not great conditions up there so I decided I was much happier just heading home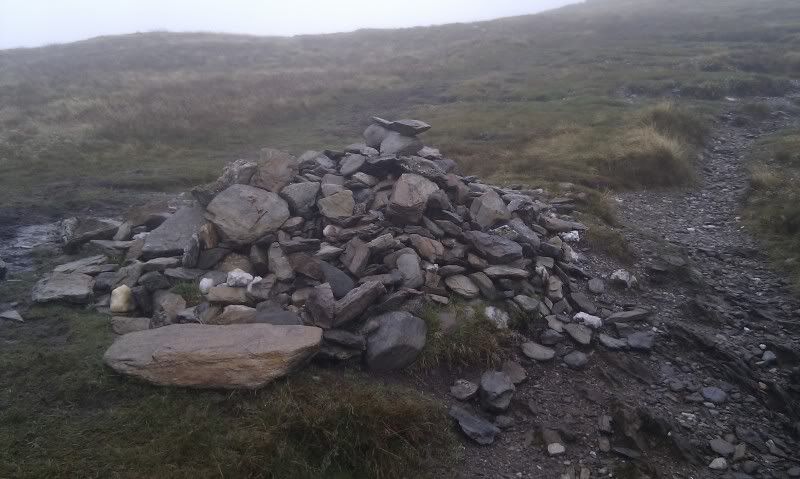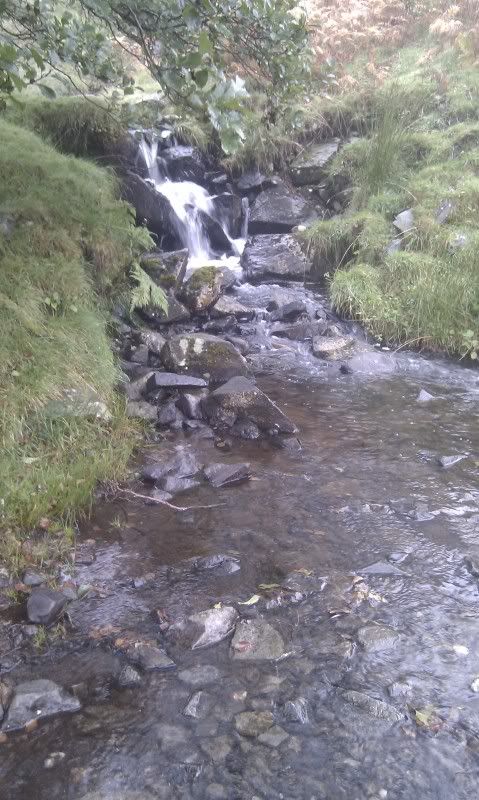 I forgot the memory card for my camera so I have a few good camera shots, and a few not so good phone shots.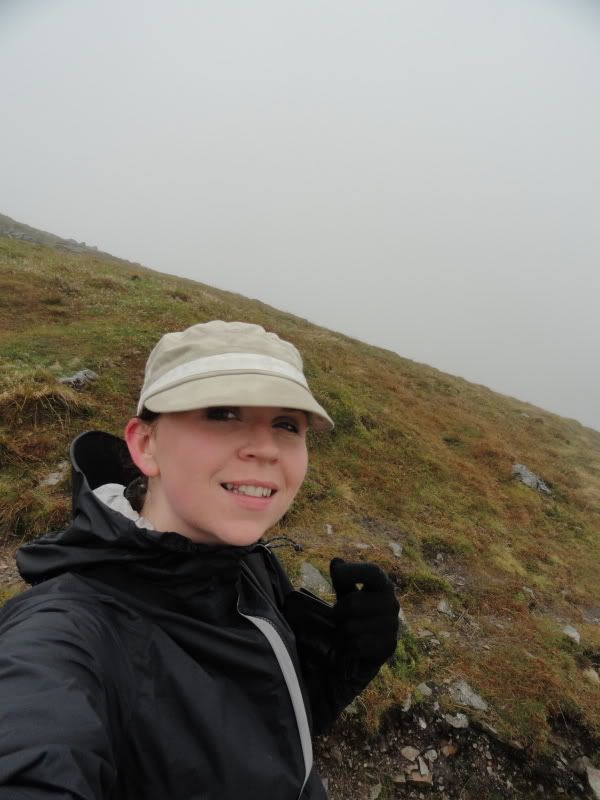 This is me happy to be on the way back to my car and I was back in it at 2:10