Last monday started off looking quite nice so I headed off with my son Cameron and father-in-law Dave to conquor the delights of Goatfell. It starts off as quite a pleasant meander up through the woods close to Brodick Castle, you then follow a single track path that is strewn with granite boulders (in some parts the path is large granite slabs). However the hard part doesn't actually happen until the last 250m of descent which becomes very steep and there is the occasional need to use hands to guide yourself through some rocky patches.
Dave had hoped to start the walk with a Victorian pose however Cameron didn't understand the instruction and instead provided a rare smile.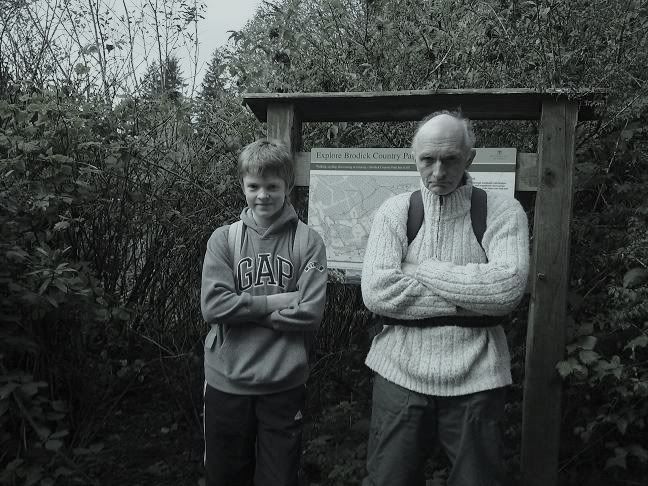 We were fortunate to catch this rather magnificent looking rainbow as we left the forest and ascended up the path.
Soon there are some enjoyable views to take in. The first sight of Goatfell and some water rushing over the granite (unfotunately the cloud never managed to clear the top of Goatfell all day).
Also a rather angry looking Beinn Tarsuinn.
The walk through the rough moorland is mainly built with the local granite. Quite a lot of it looks like this.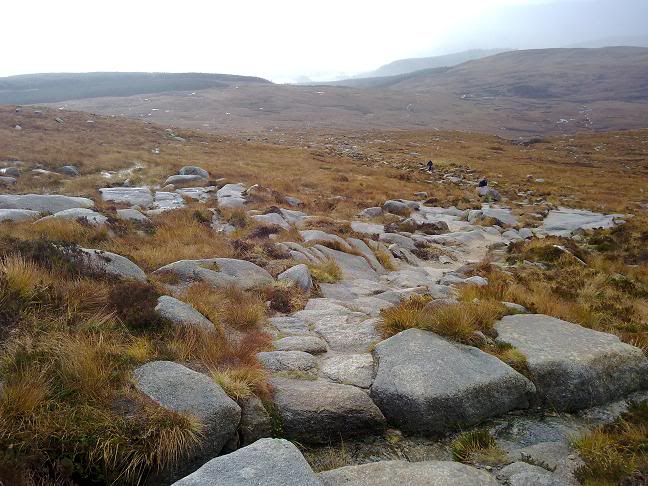 View back down to Brodick Bay and over to the Holy Isle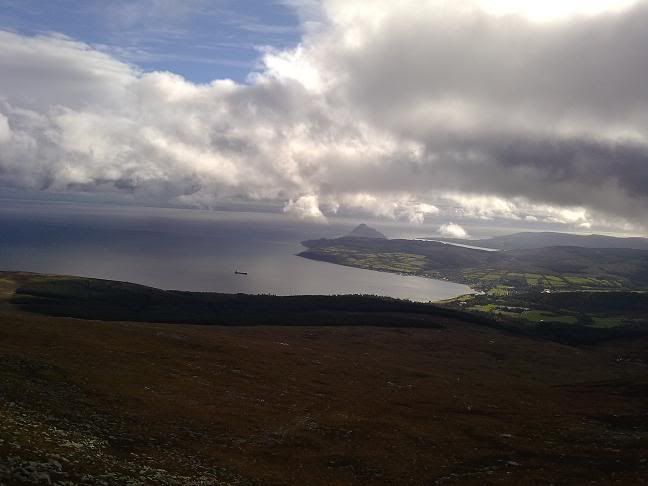 The money shot at the trig point
We had hoped to make this a circular route by heading down towards North Goat Fell and onto the Saddle and returning via Glen Rosa but the weather really closed in and we couldn't see anything on the other side of Goatfell. So we just decided to retrace our path and head back down. However this meant that I had the opportunity to visit the Arran Brewery shop that was back at the bottom.