Decided to get my 1st Corbett done today,quite overcast,drizzle and clag a plenty. Even managed to talk a mate,Martin (aka Ray Mears) into heading out with me. Used the WH info as a guide and downloaded the track to GPS. As stated in prevoius reports,there is a path 99% of the way. There are some bottomless crags/holes up there,extra caution in the winter !!!
08.30ish. Parked up at start of forestry road,switched on GPS and off we went.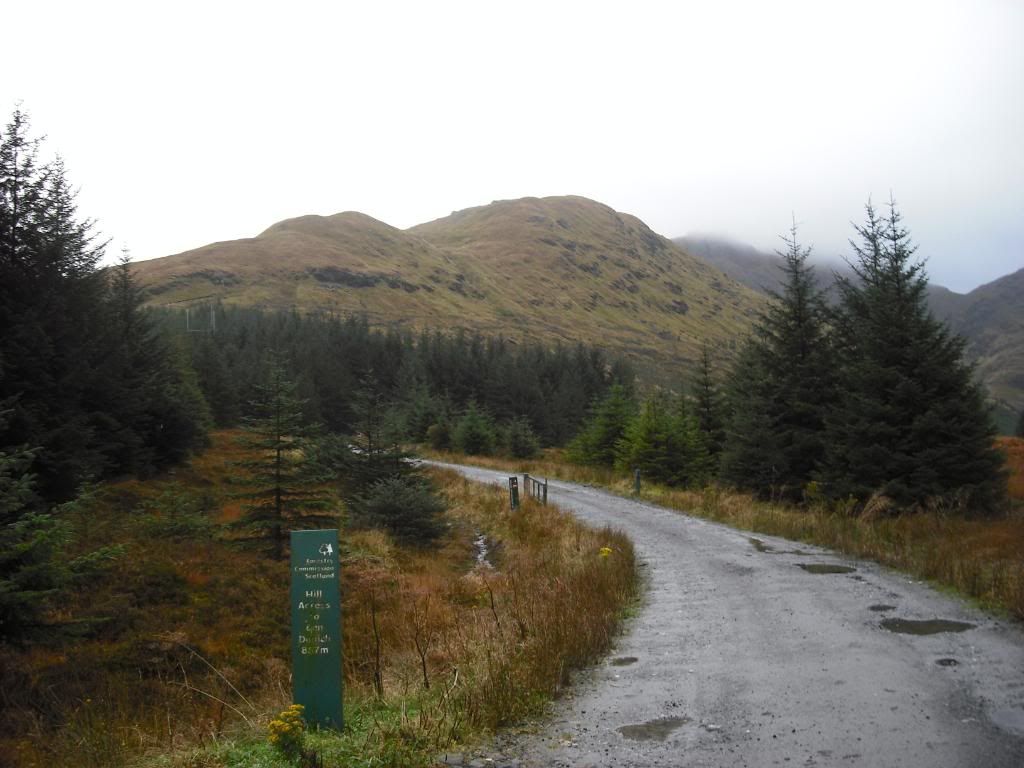 Worked our way up to the hill gate,time for a look at the views ( get breath back
) Ray was happy to find something to lean on.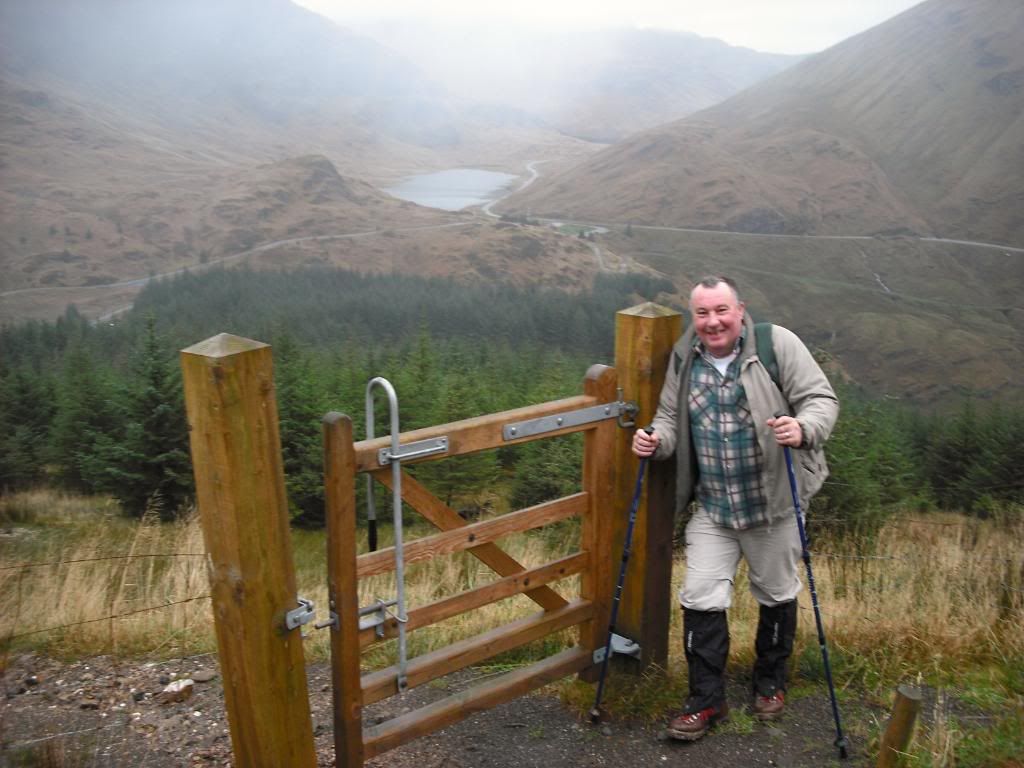 Decided to get a pic as we climbed before the clag moved in.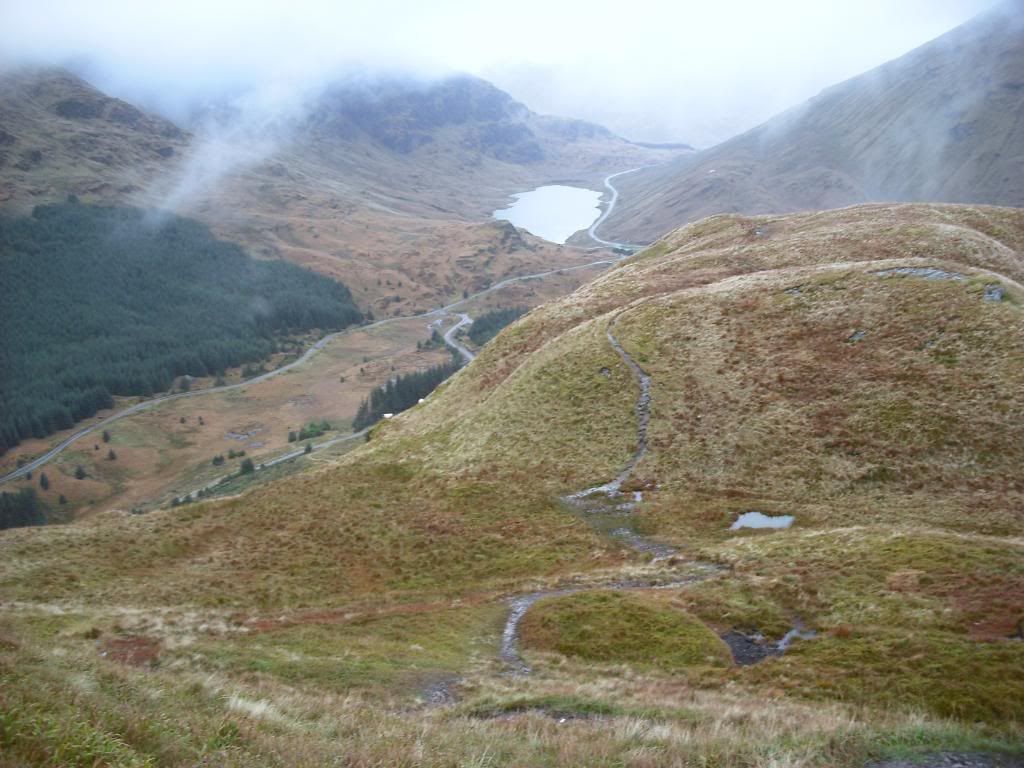 Enjoying the last of the view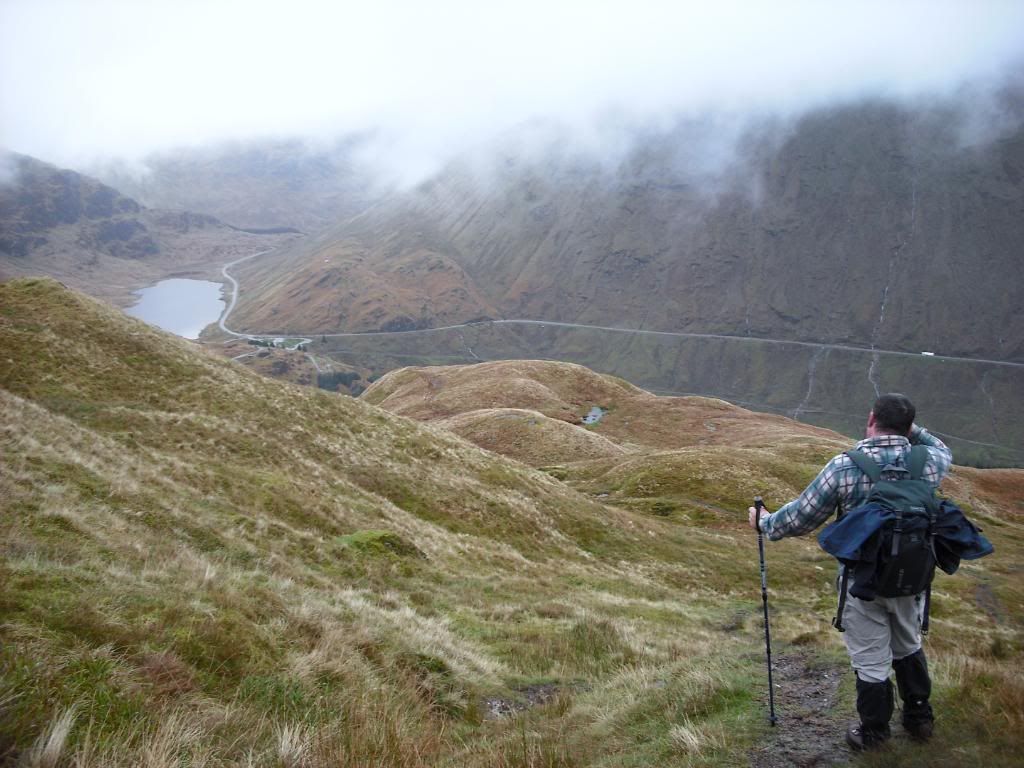 In amongst the clag,time for a sheltered outfit change.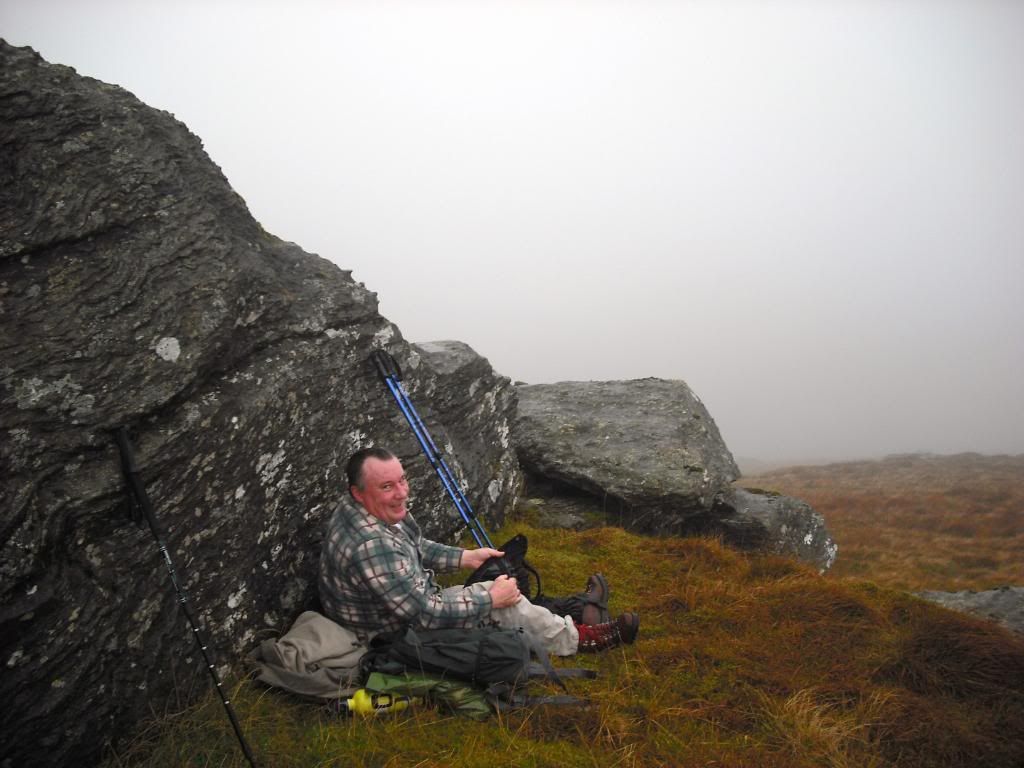 Eagle eyed Mears spots a couple of Ptarmigans,i'd say albino pheasants!!! Don't think they'd seen humans before as they never really bothered about us. They were well camo,cammof.................och.....disguised. Maybe as we were moving so slow they thought we were rocks!!!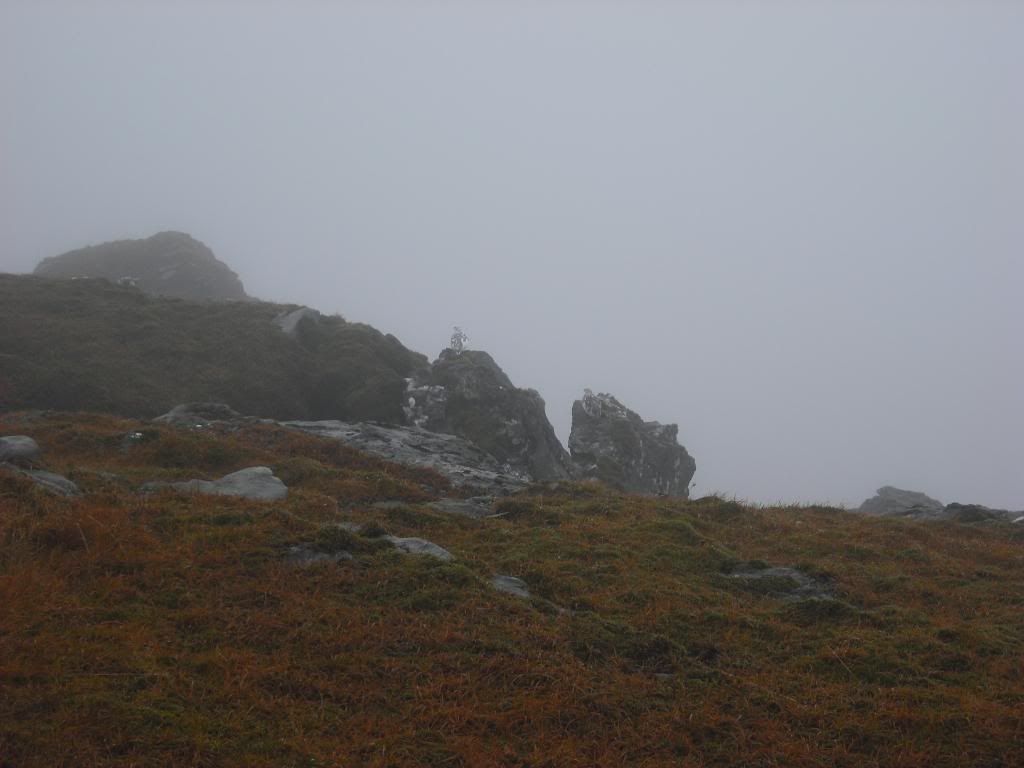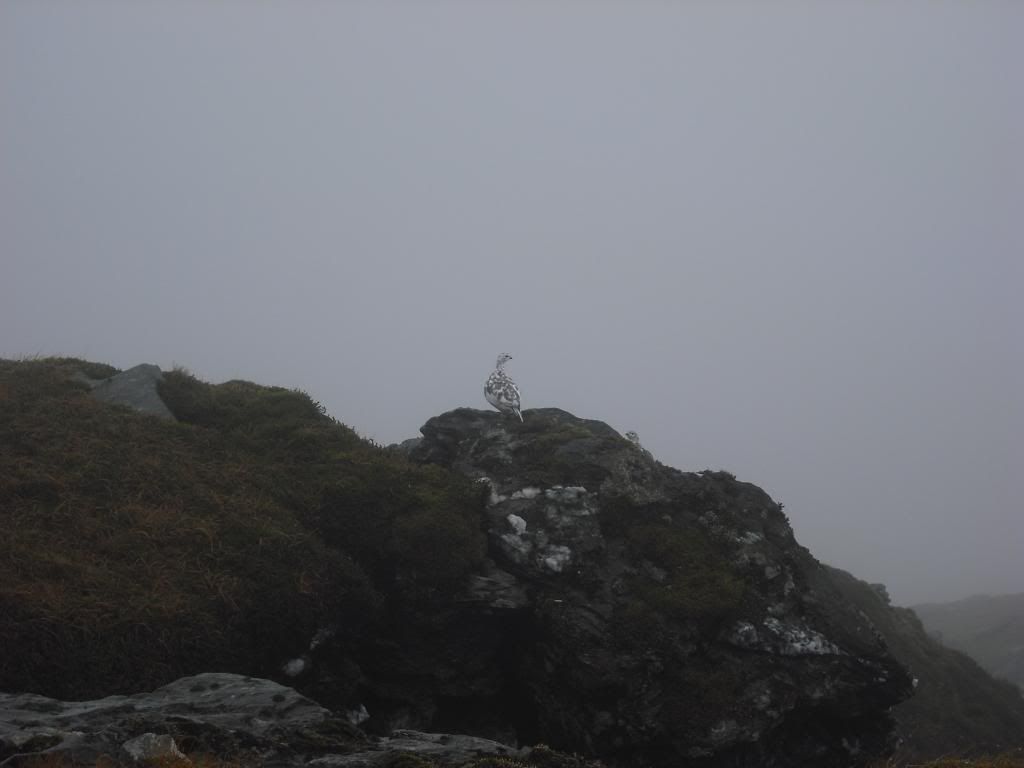 Sure i could have picked one up.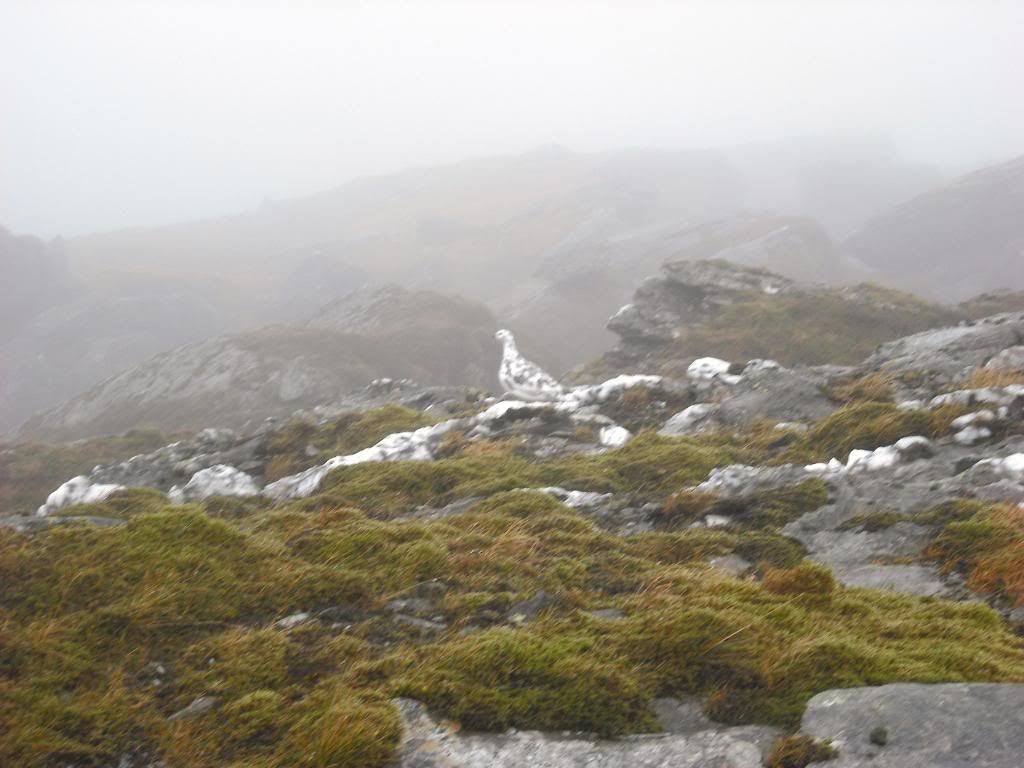 The clag was spoiling the views of rockery.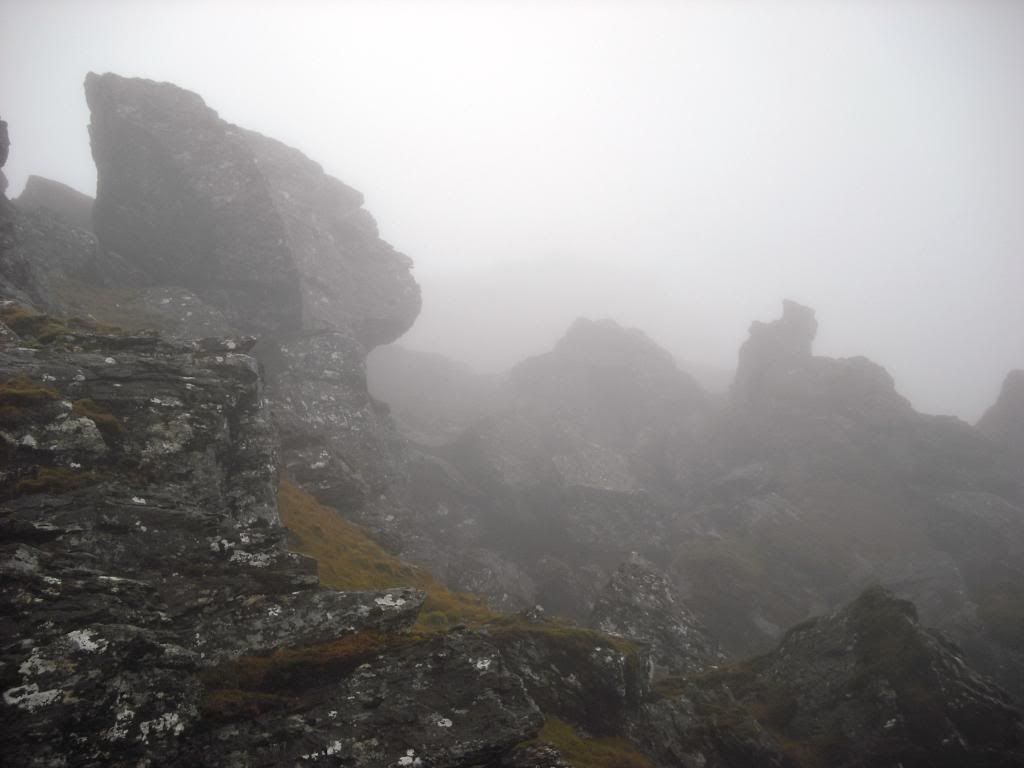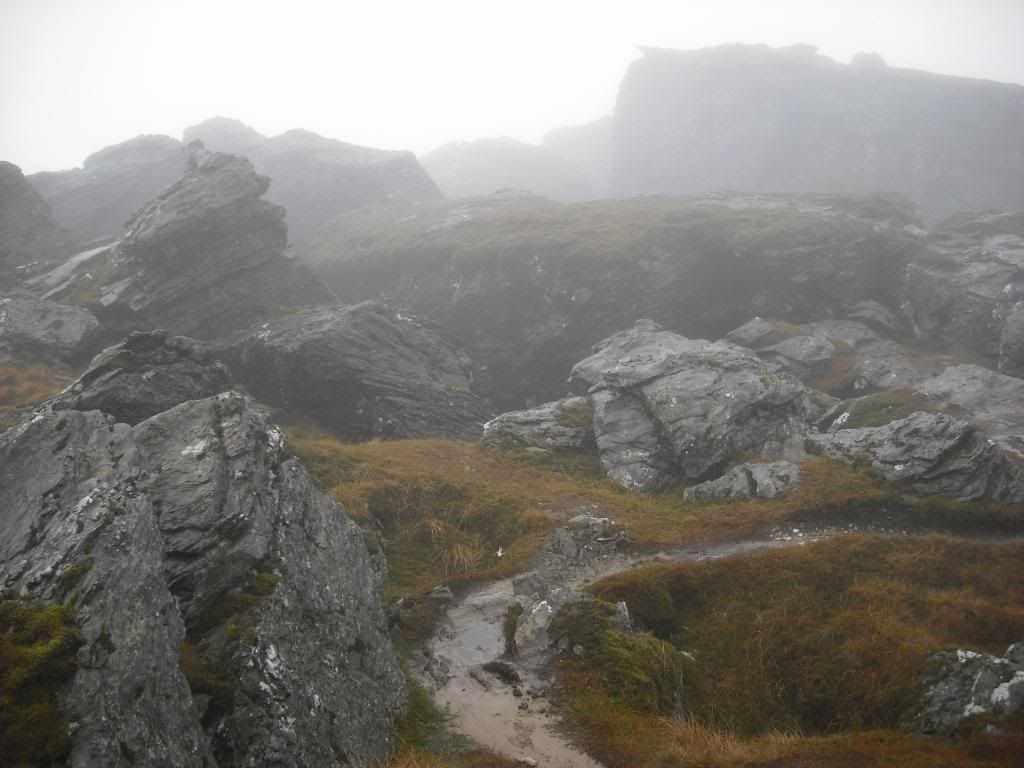 We headed off up the hill,dropping down the rocky face/step section,winding our way upto the Summit. Ray couldn't contain his excitement as the trig point came into sight ( he don't get out much
).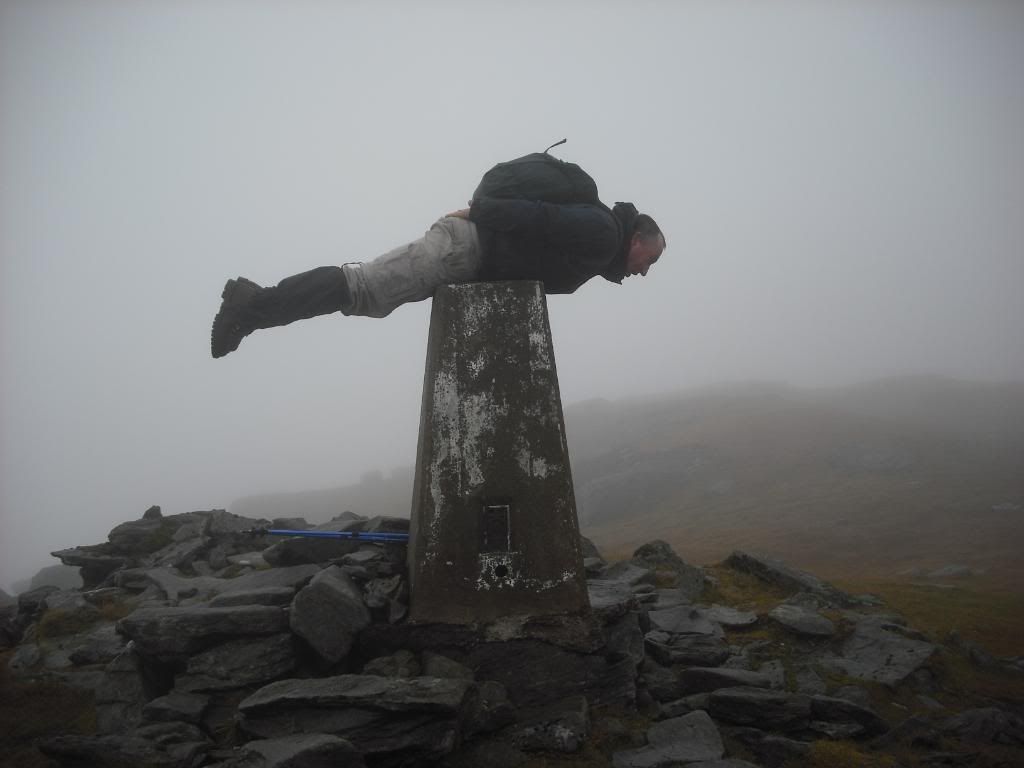 Camera timer worked.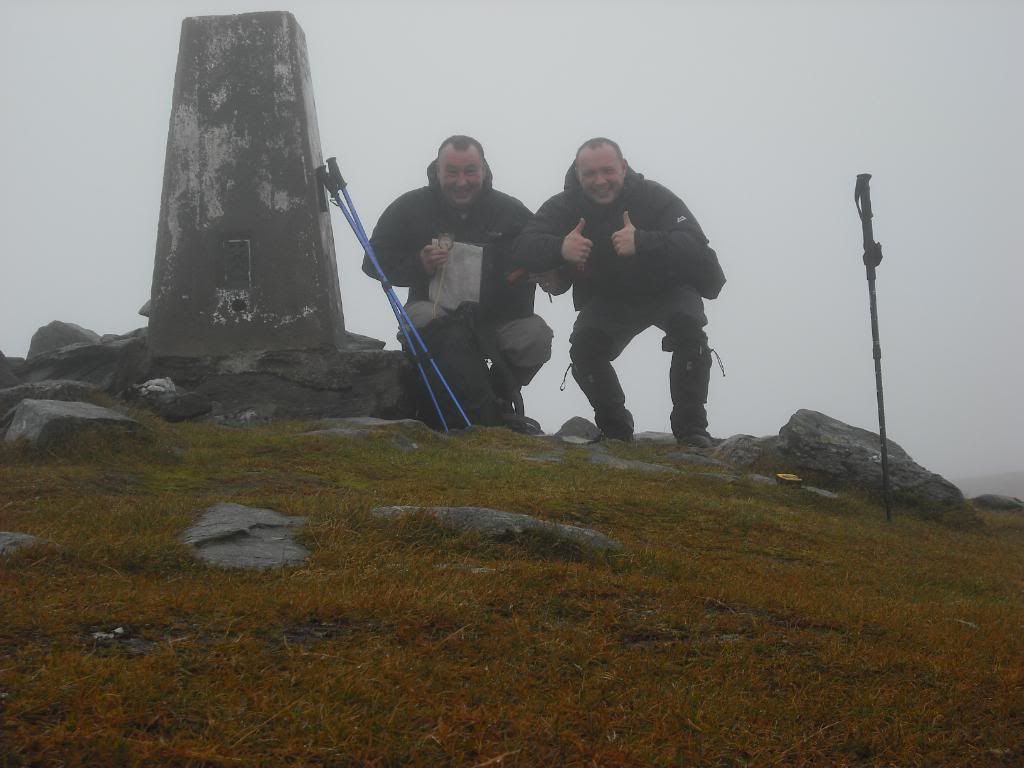 We decided not to hang about at the top for long, so headed down to find some shelter to have a bite to eat. After something to eat we continued our descent.
The wee rock climb
I was actually not sure what to expect when we came to this. But its not a problem,up or down.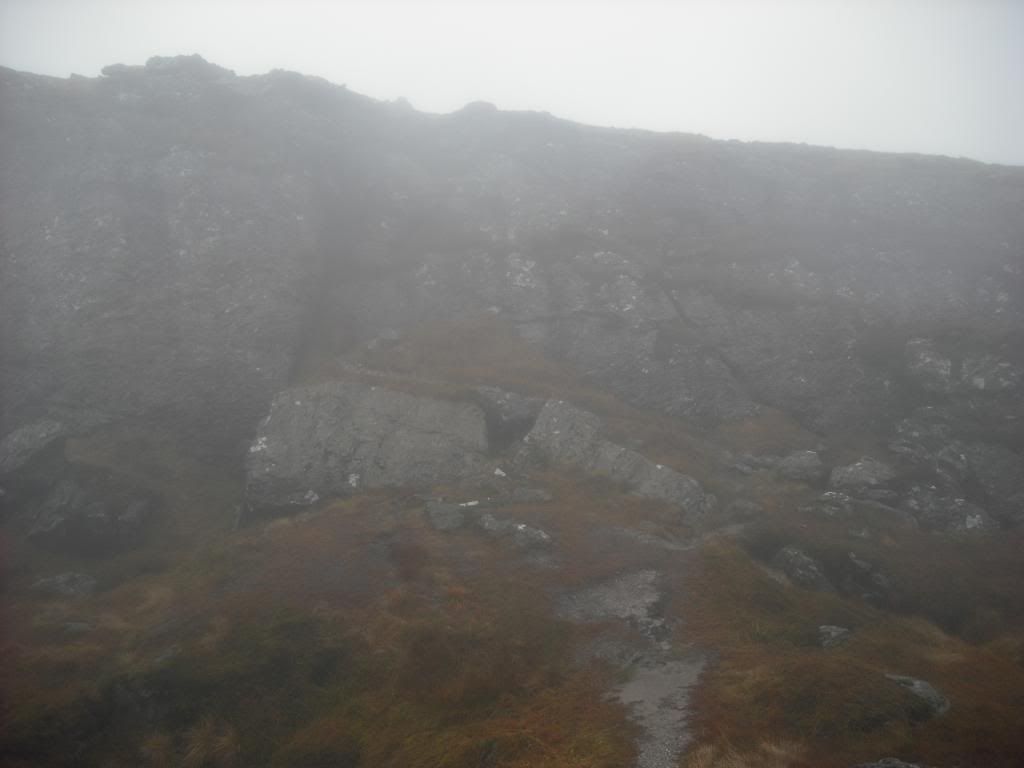 Ray the mountain goat scales the rock.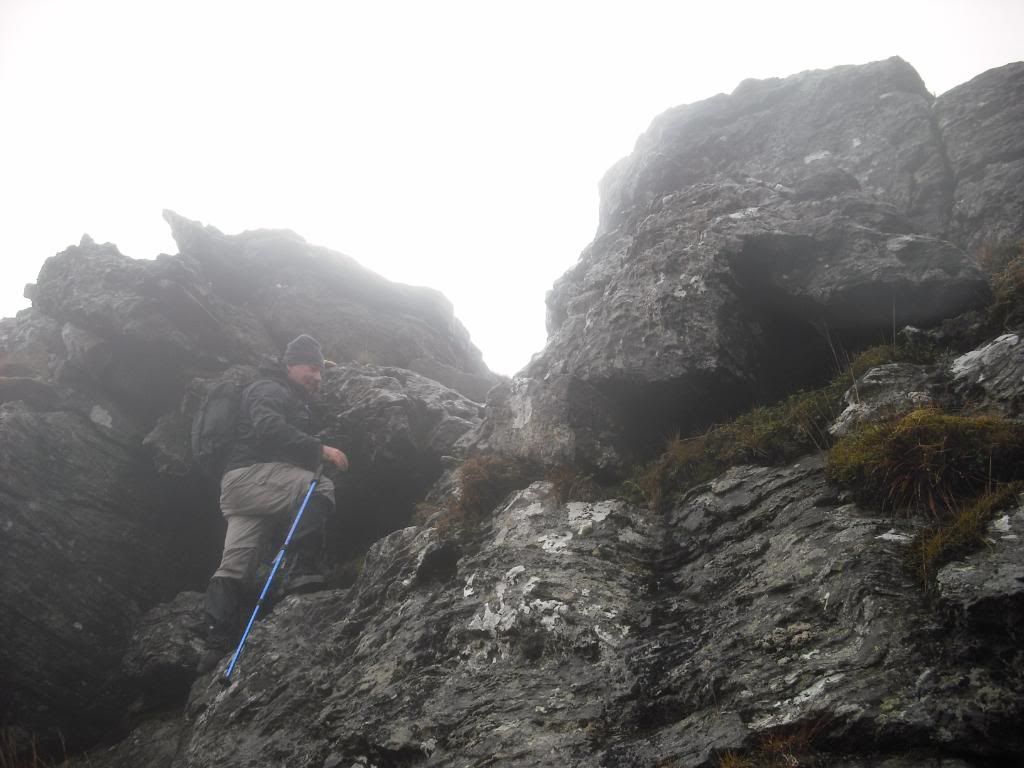 This was the last picture i took. We continued down the hill where we met a lone Gent. Stopped for a wee chat,he'd been up here many times before.
We went on our way,the path was a bit more slippery on the way down....Gravity!!! Ray took a wee slide and the flailing walking poles, like wind turbines brightened up my day. Then i took a slide further down.....Karma !!!!
Also met a couple just starting off as we were almost off the hill
First walk i've done with a path end to end,really enjoyed it and the company wasn't to bad either!! Even the knee held up. Already looking for the next walk.