Date -

Sun 09/10/2011


Title -

Corrieshalloch Gorge and Falls of Measach


Route -

Short walk to bridge over gorge and viewing platform


People -

Me / Michelle


Time -

30 mins


Distance -

1.1km
A quick leg stretcher after walking on Stac Pollaidh and having an oversized lunch in Ullapool. Often find it handy having OS walking maps on my phone and using a paper OS 1:250k road map in the car - easy to find nearby viewpoints, forests, walks, etc as was the case with this unplanned little gem.
Managed to avoid the lure of the burger/ice cream van in the car park and took the short walk down to the bridge for a look at the gorge and waterfall. From there it's another very short wander down the other side of the gorge to the viewing platform. The gorge is stunning and gaping over the side of the bridge is a little vertigo inducing. The waterfall is quite impressive. According to the signs, the gorge was not formed by todays river but probably cut by a glacier way back from 2.6 million to 11,500 years ago.
The bridge over the gorge was built in 1874 by John Fowler, one of the designers of the Forth Rail Bridge. I think it was given a big renovation a couple of years ago, but is again due to close at the end of 2011 for further work. The viewing platform over the gorge further along looks brand new.
Corrieshalloch Gorge from bridge
[youtube]http://www.youtube.com/watch?v=wrtmhu8zr9k[/youtube]
Corrieshalloch Gorge from viewing platform
[youtube]http://www.youtube.com/watch?v=7Y5f7Wq4J4Q[/youtube]
From bridge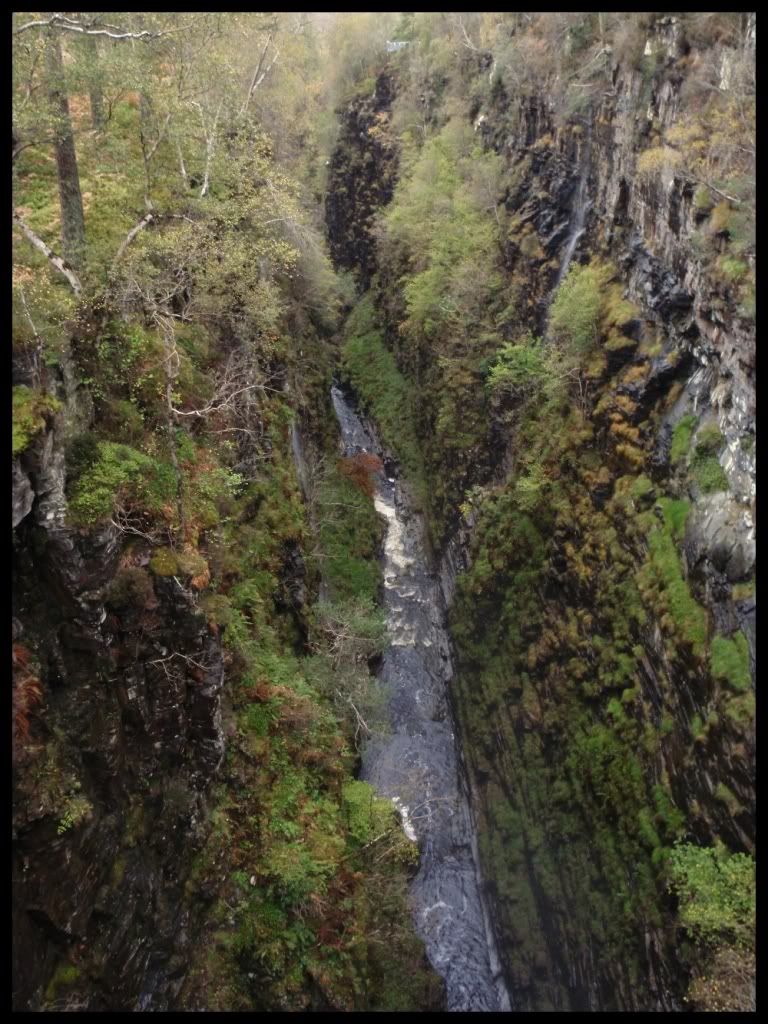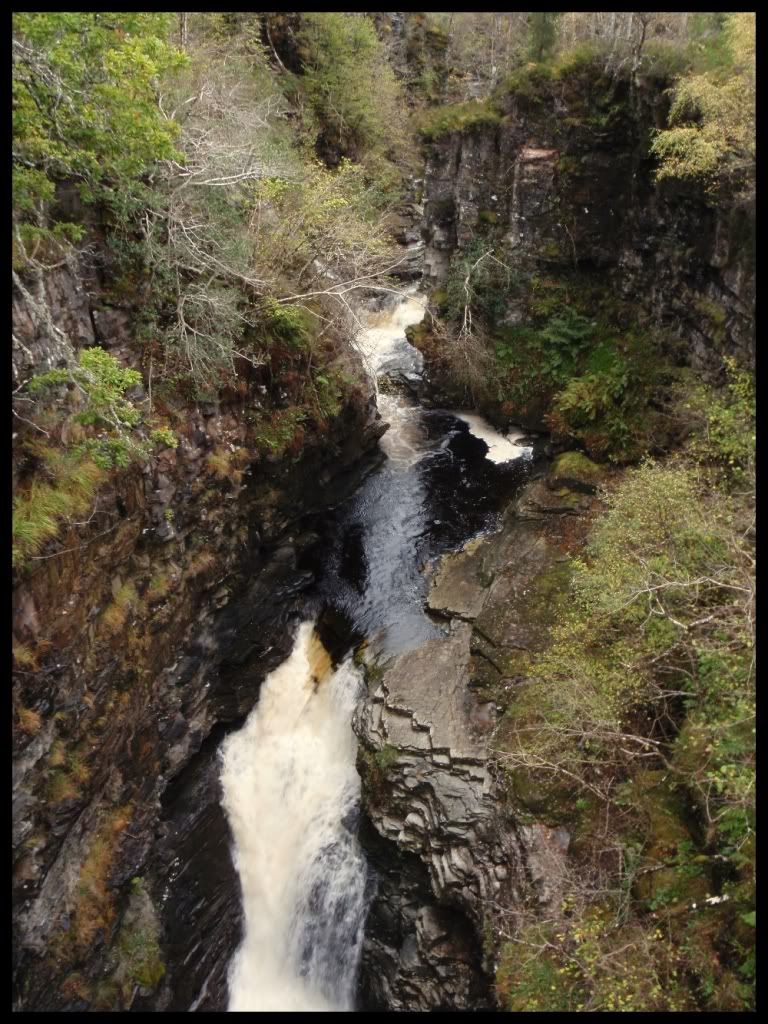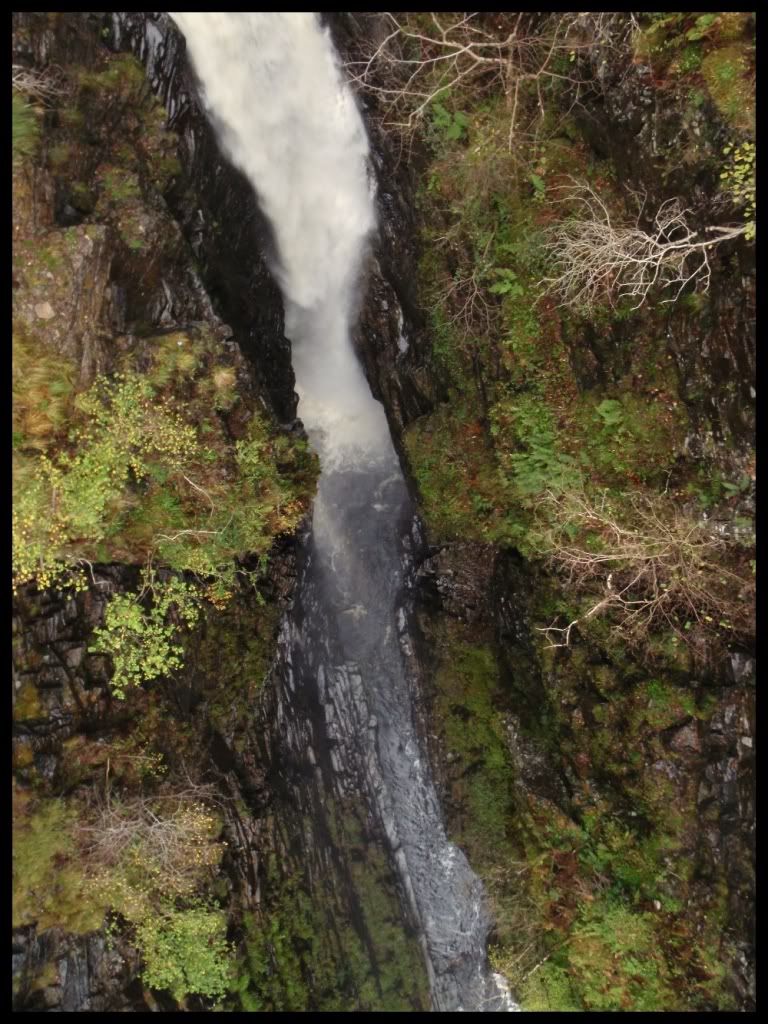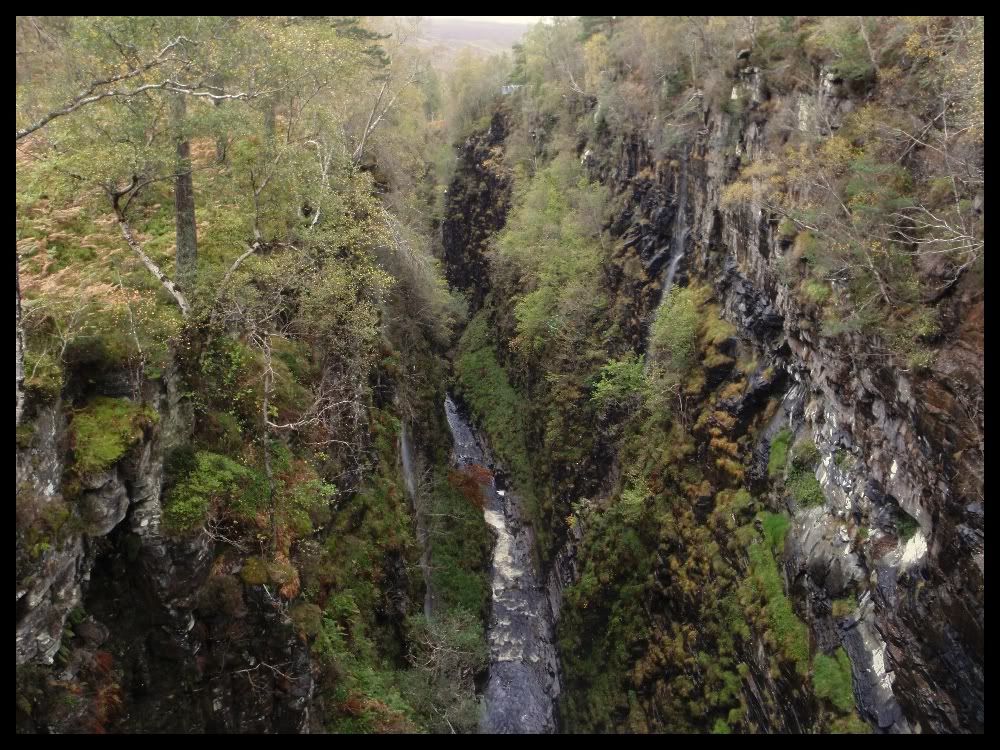 From viewing platform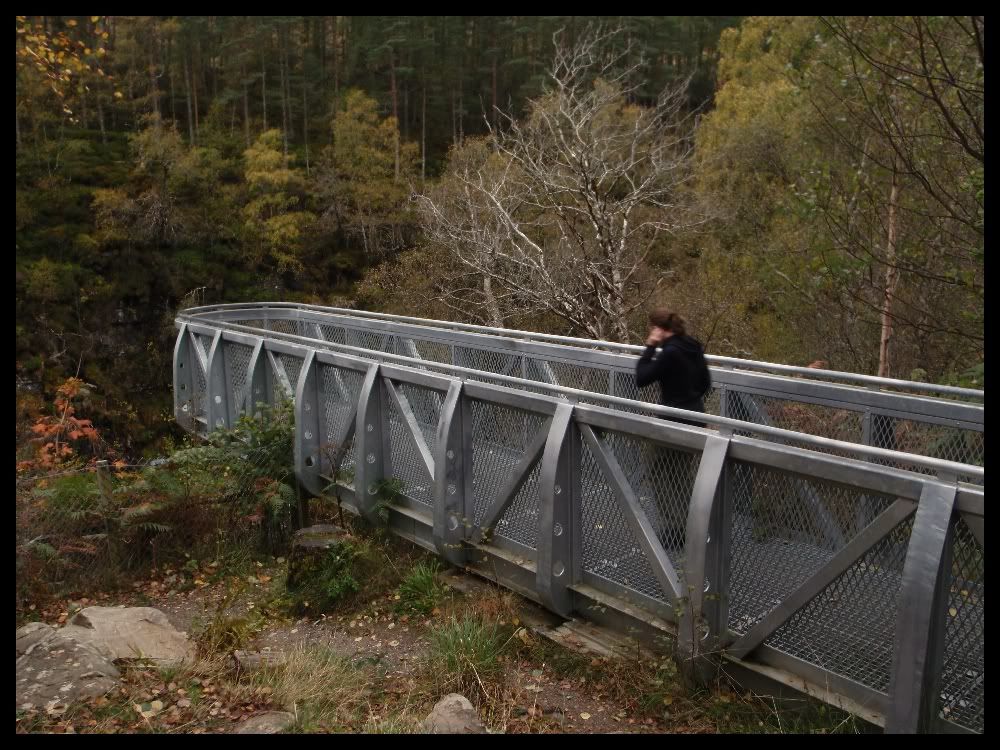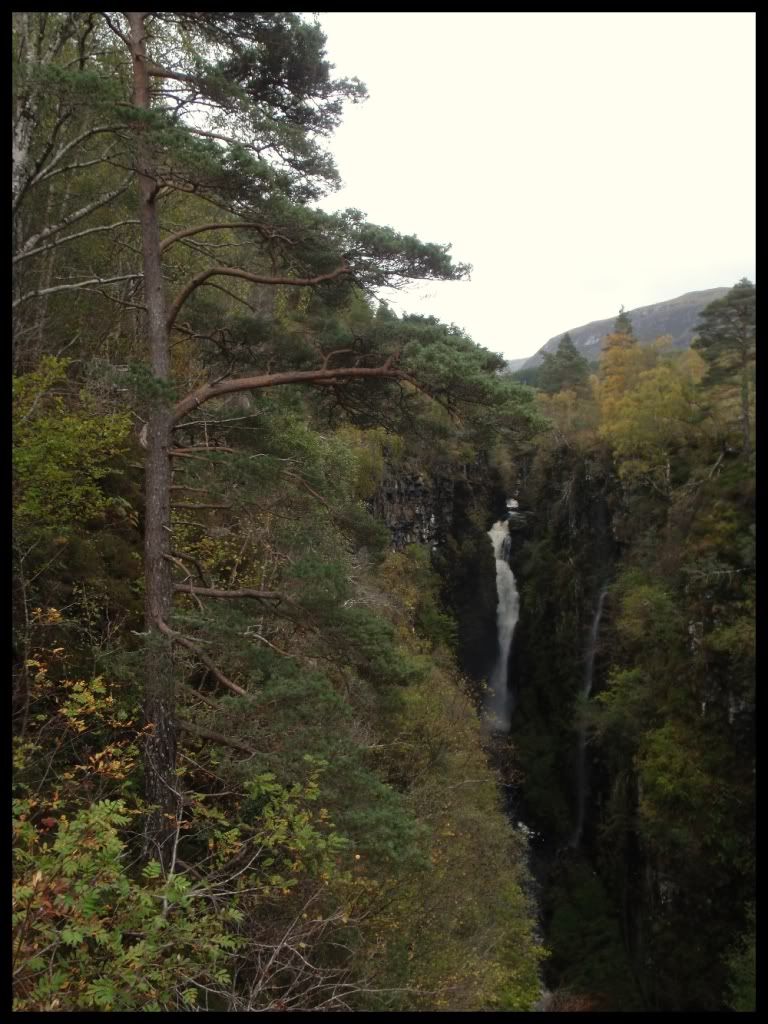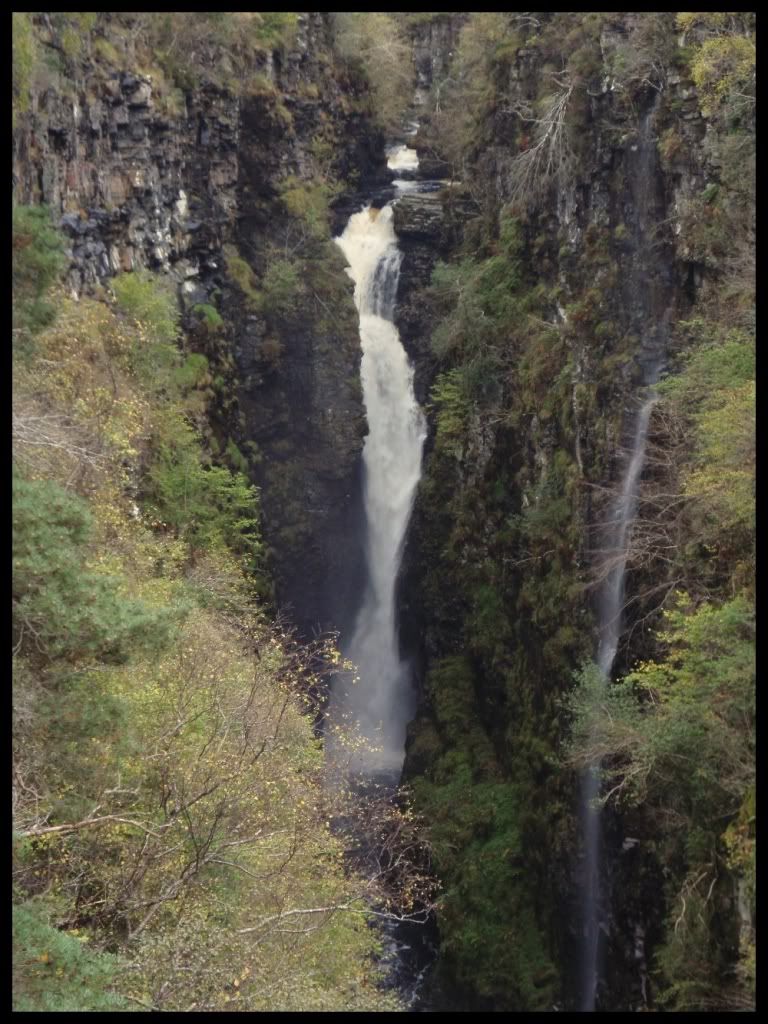 Bridge can be seen above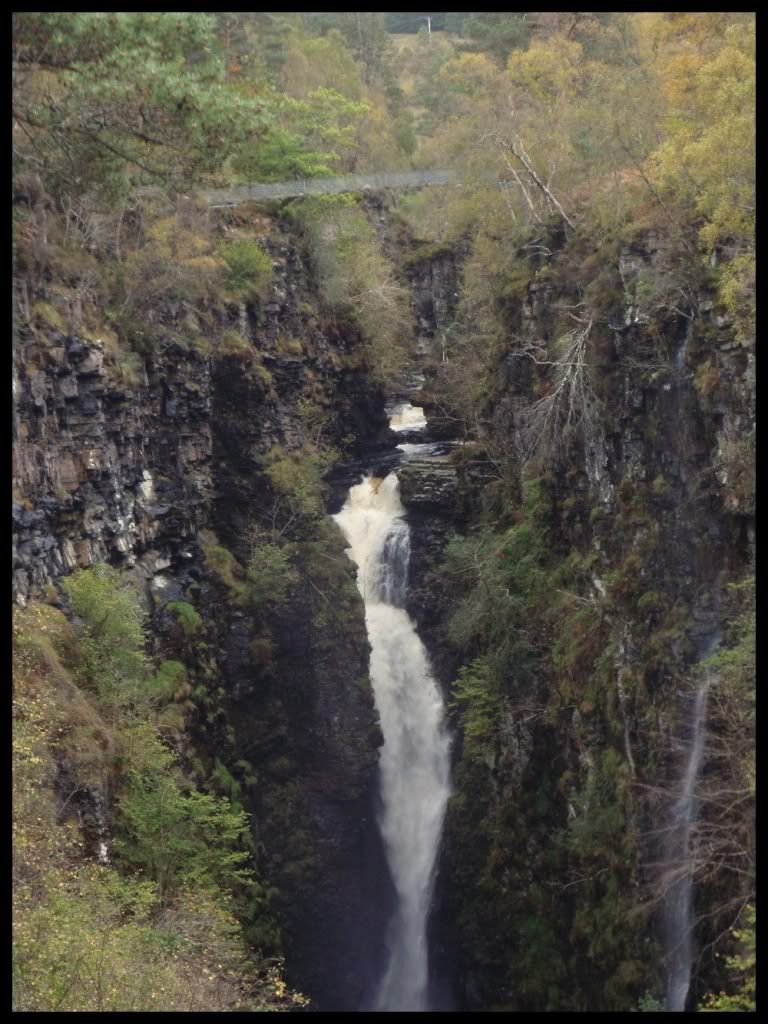 Well worth stopping for a look if you're in the area. After the walk we drove 1km up the road to the view point looking over Strath More to Loch Broom