Setting aside a day every second weekend,to conquer a hill or two whilst not on standby just wasn't enough for my hill fix. So on Sunday whilst on standby,i started checkin out the OS maps on my Laptop. Luckily enough i have a good wee selection of Grahams and Sub 2000's on my doorstep. By 11 0'clock i had made my mind up to head out. A few txt's to Martin 'Ray Mears' aka 'Jane'
, and we were all set to go.
We chose Cruach Neuran as it was a short walk (not really accounting for the steep ascent
) and it was on my gritting route so i could keep an eye on the weather
We parked up in an area of hardstanding on the B836 half way along the straight at Tarsan Dam. If you dont fancy parking here there is an access to a forestry road prior to this ( Dunoon side) ,that has room for a car. You can get to here from either the A815 or A886.
Parked up and ready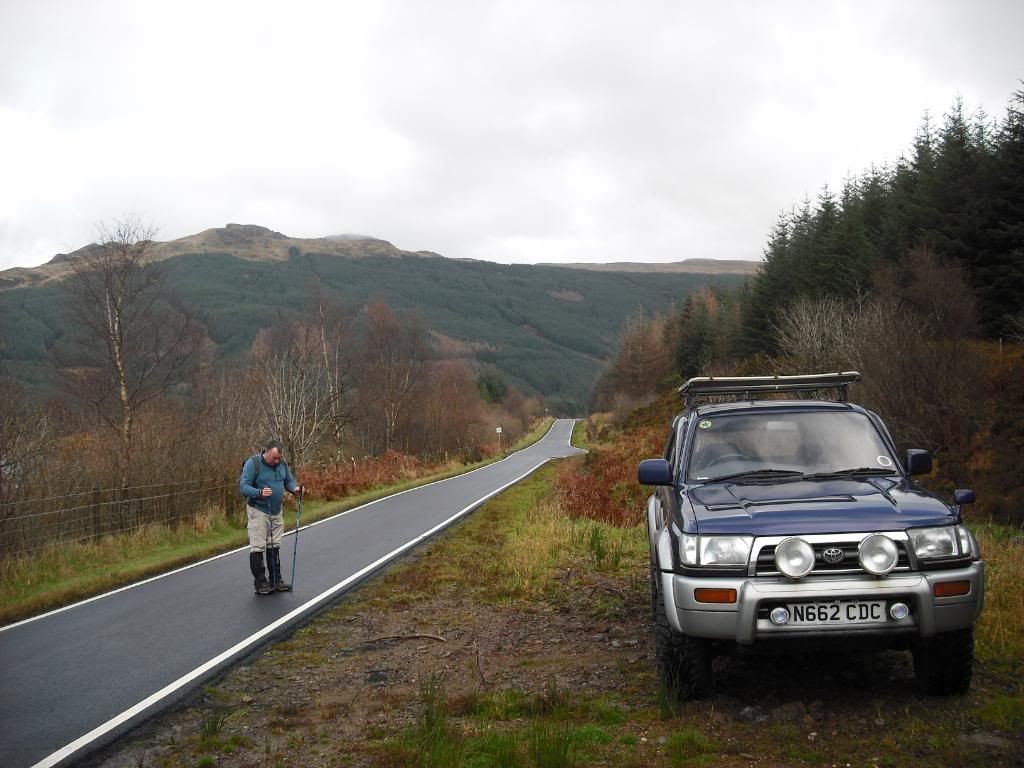 The hill access is straight off the main road and over a piped ditch. This is used by the local estate for their ATV. But its not been used much by the looks of things.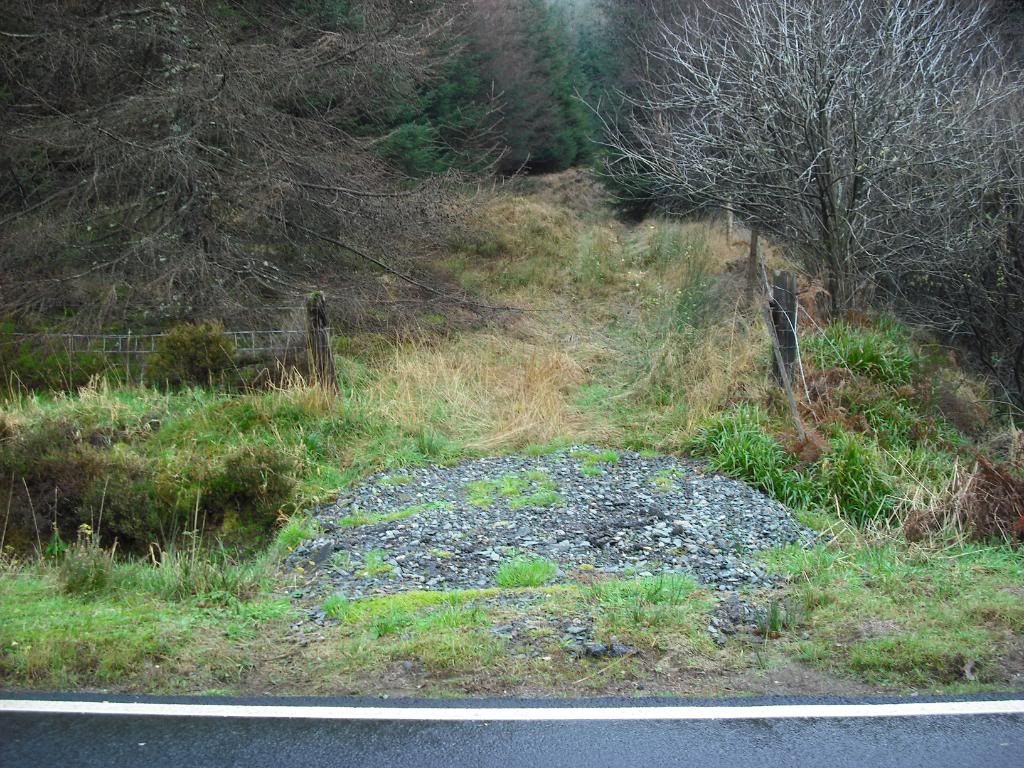 From the word go you start to climb,its roughly 470m ascent from the road to the trig point over 1600+ m trail. Not sure how steep that is to others but its a fair wee slog to the top. Once on the track follow it right as it crosses a wee burn,uphill turning left into the fire break. From here,it's straight up till you reach the tree line at the top. Its pretty soft in places but worst bits can be avaoided as gamekeeper has brashed some trees to get the quad bike past.
The climb ahead.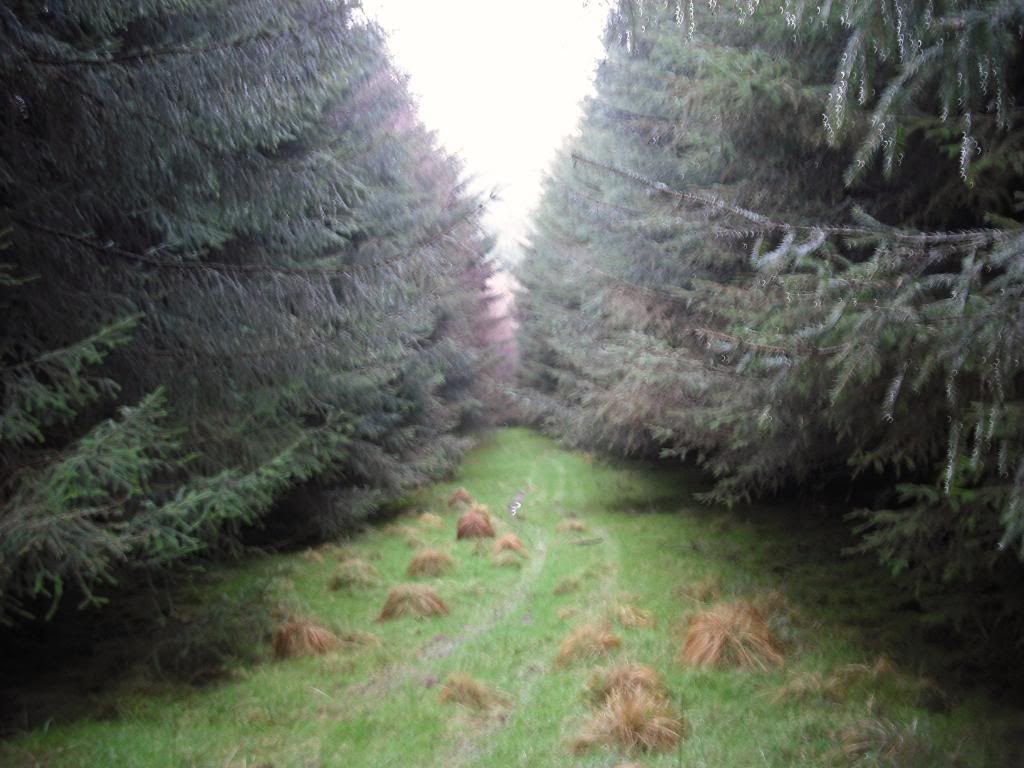 Er.....still climbing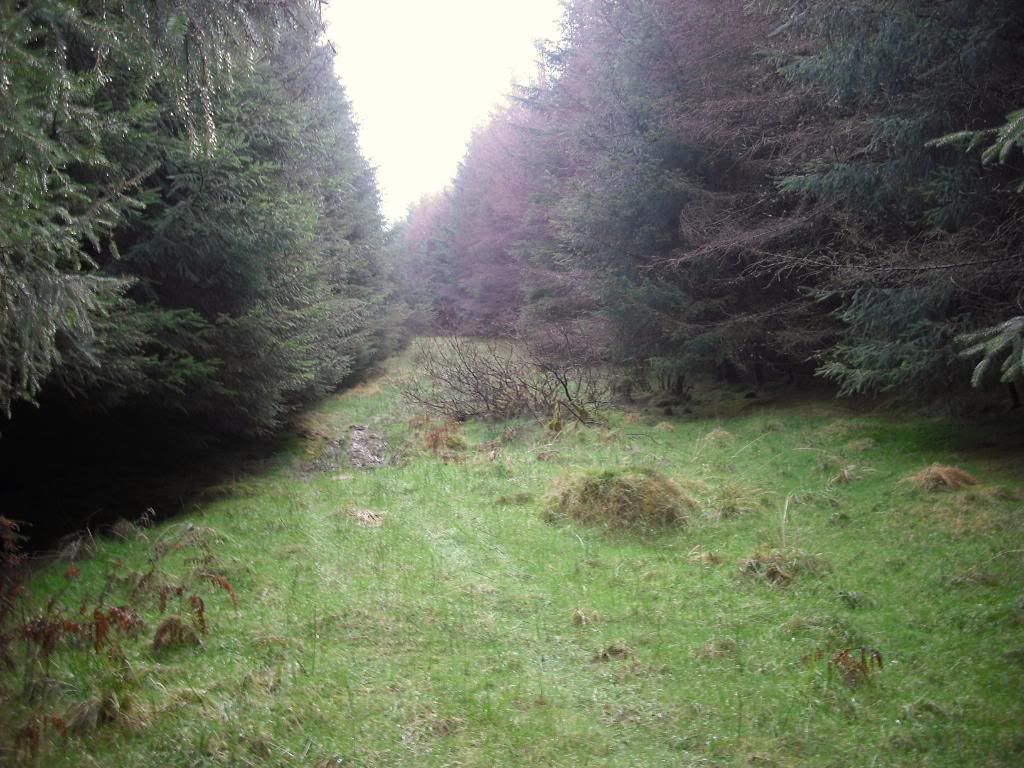 Looking back towards road and over Loch Tarsan.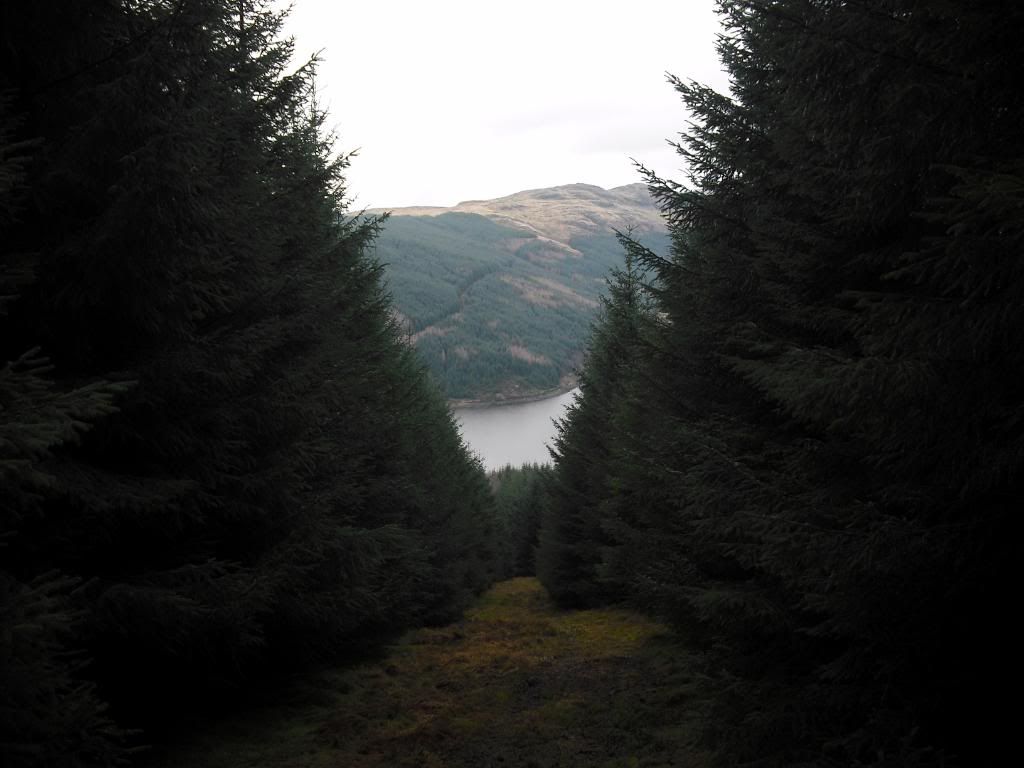 Finally out the trees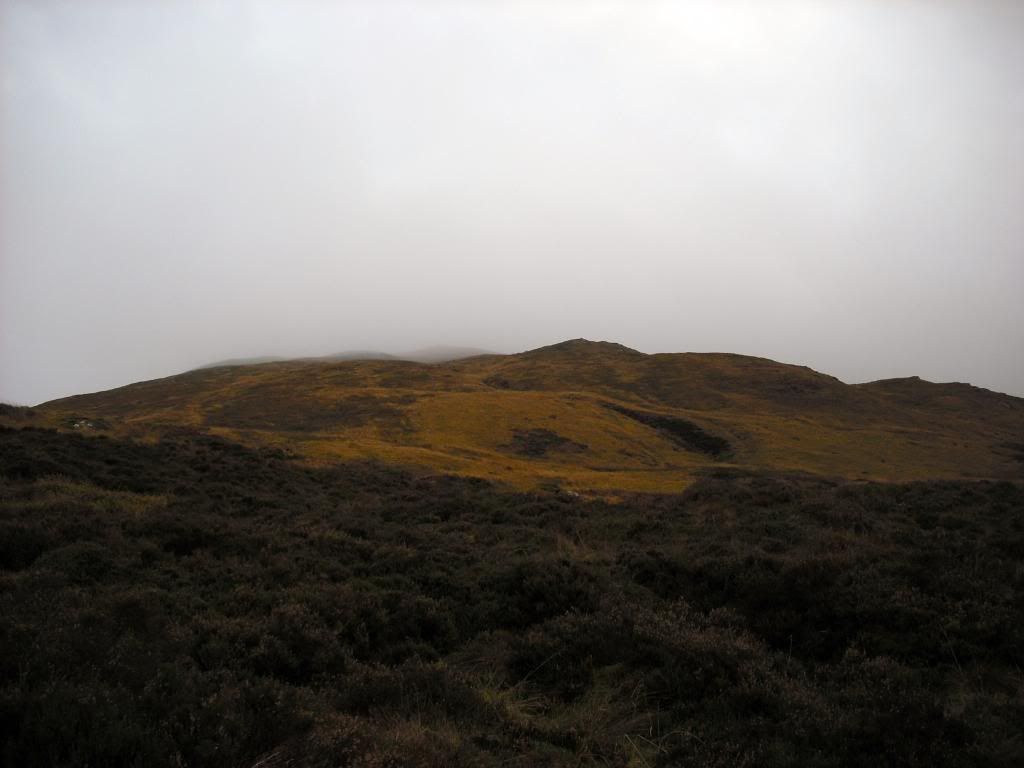 Wind turbines in the distance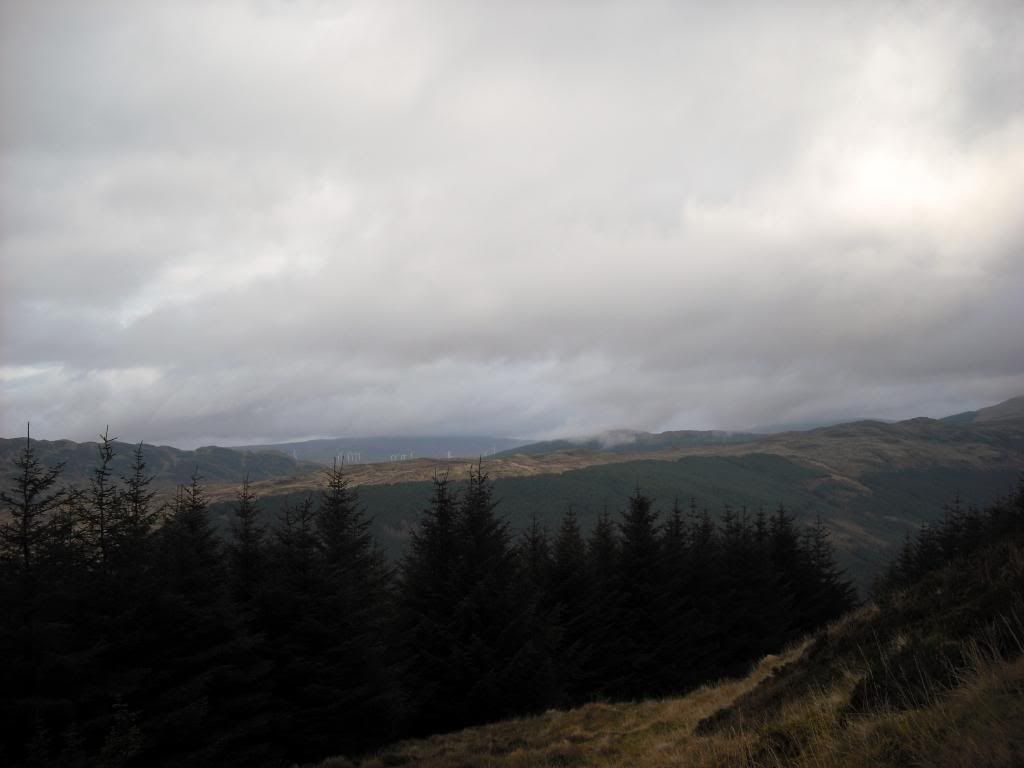 We zig zagged our way up the hill to make things easier as we didn't fancy the steepness of following the fence line.
Better view of Loch Tarsan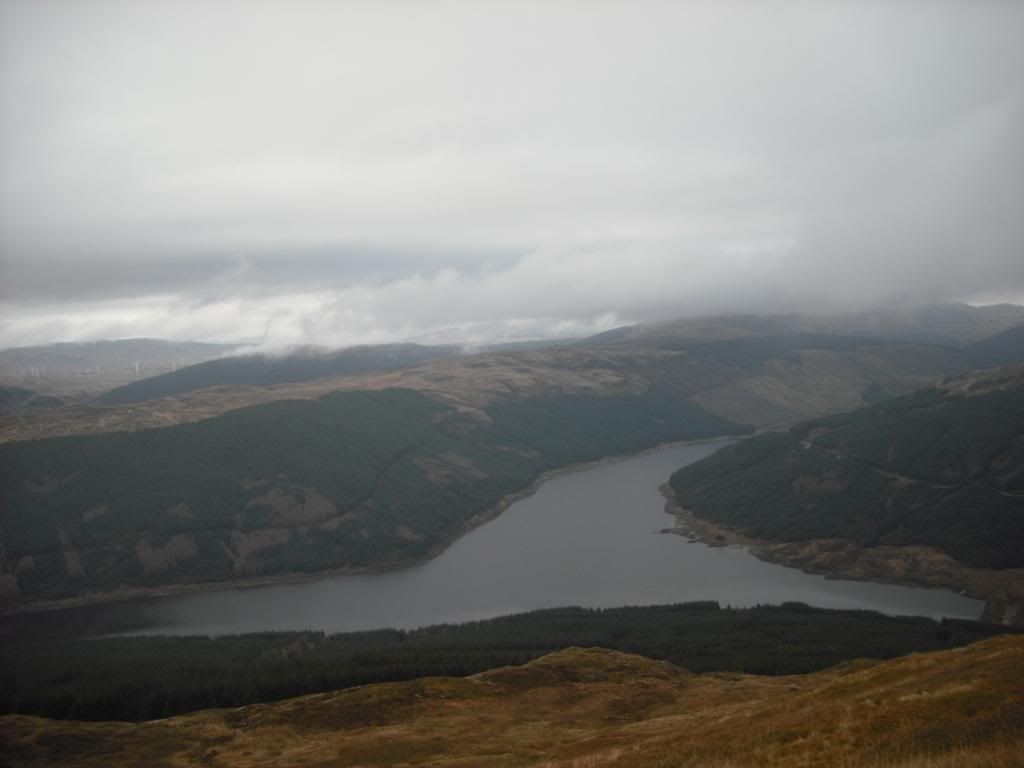 We stopped for a wee breather before heading into.........you guessed..............the CLAGGGGGGG !!!!
We made it to the top,yet again ........with no views!
Us 0 - 4 Clag
. Sat down for a wee drink then started to head back off the hill. This time heading down the fence line,till we made it out the Clag again.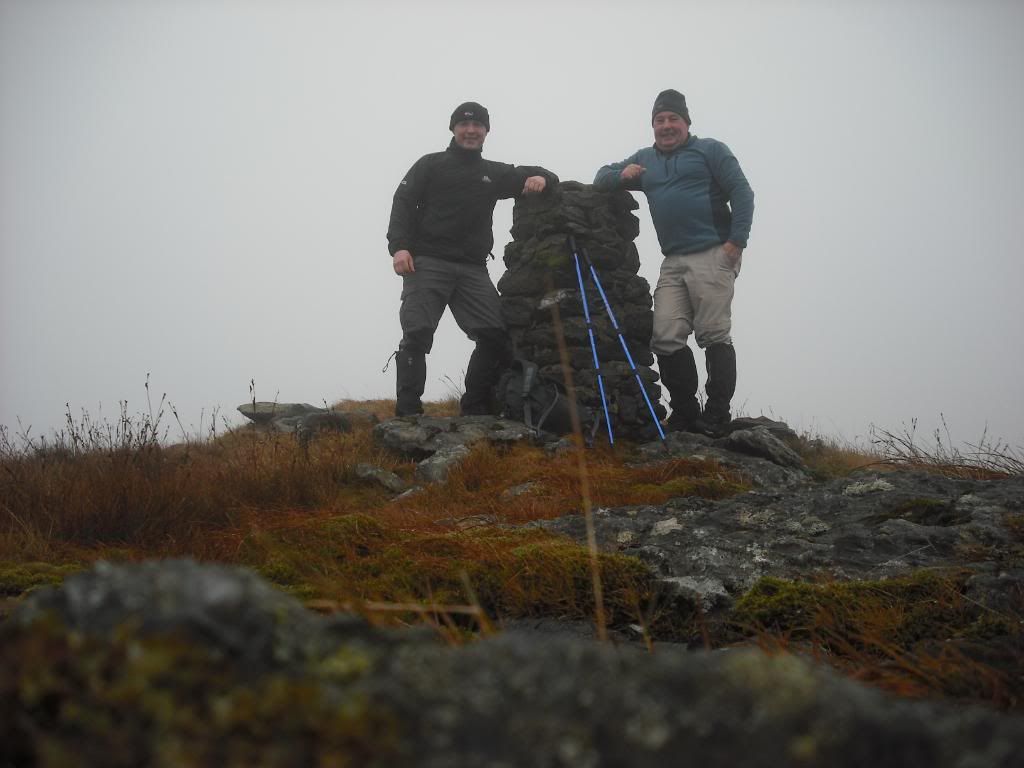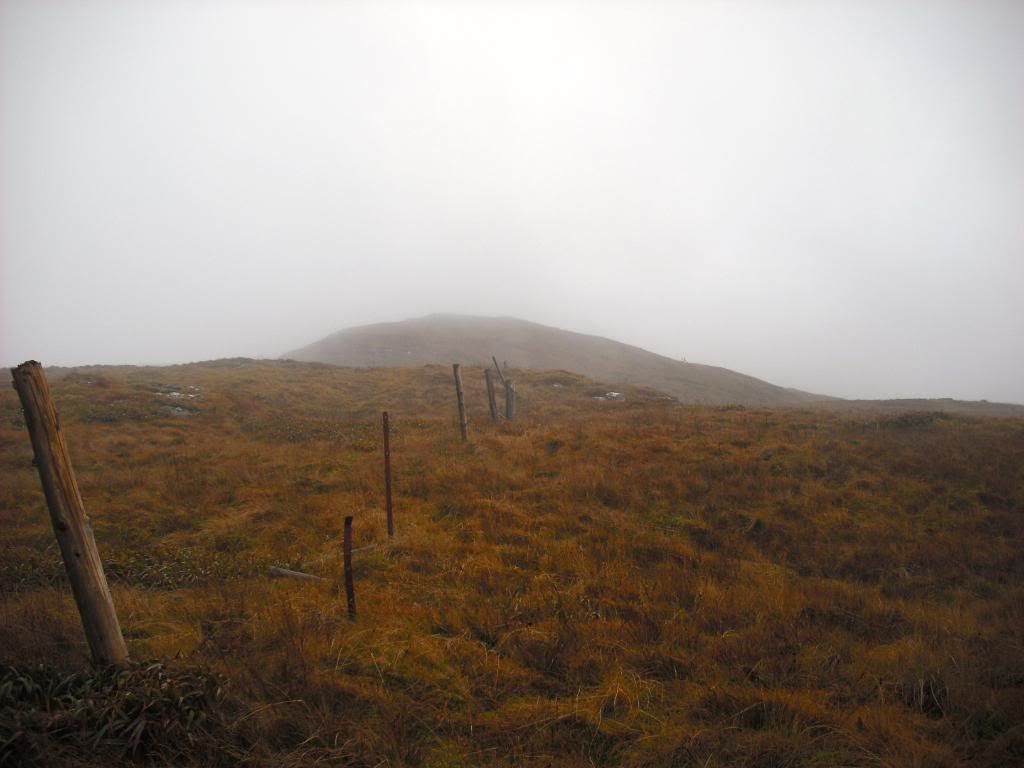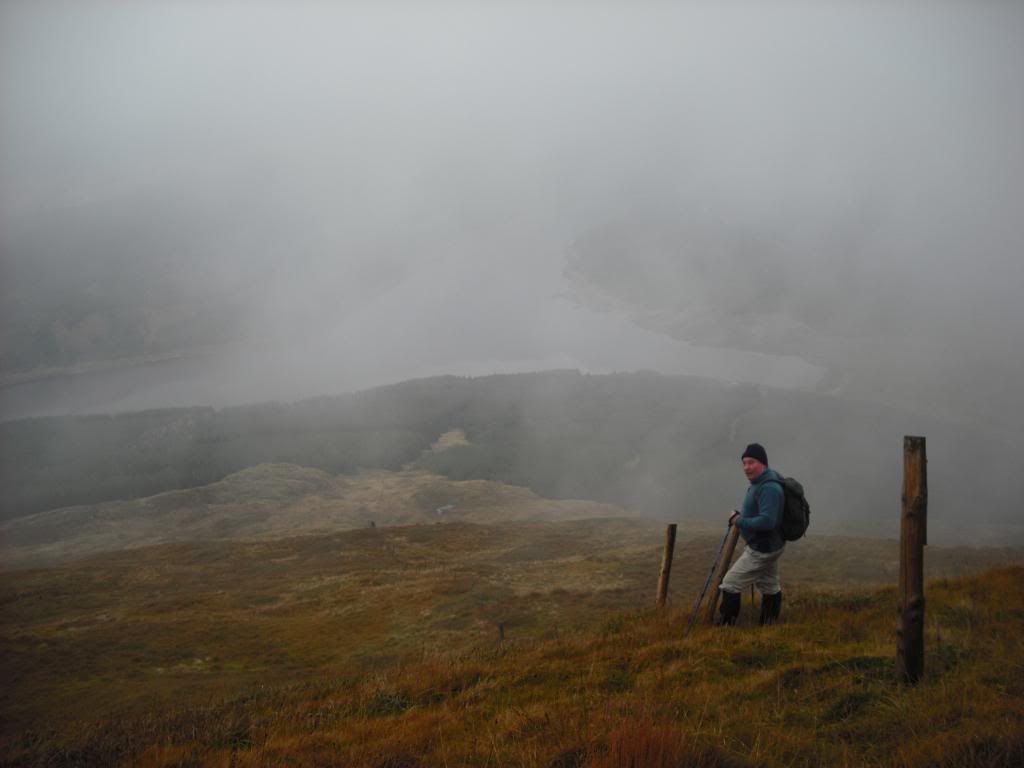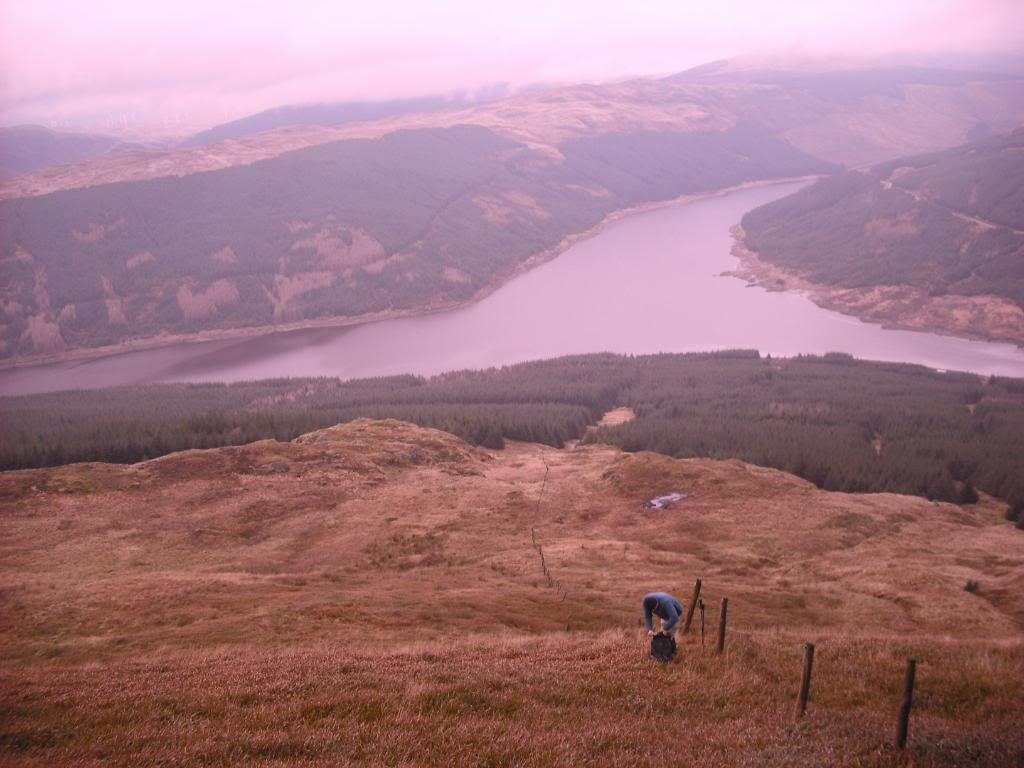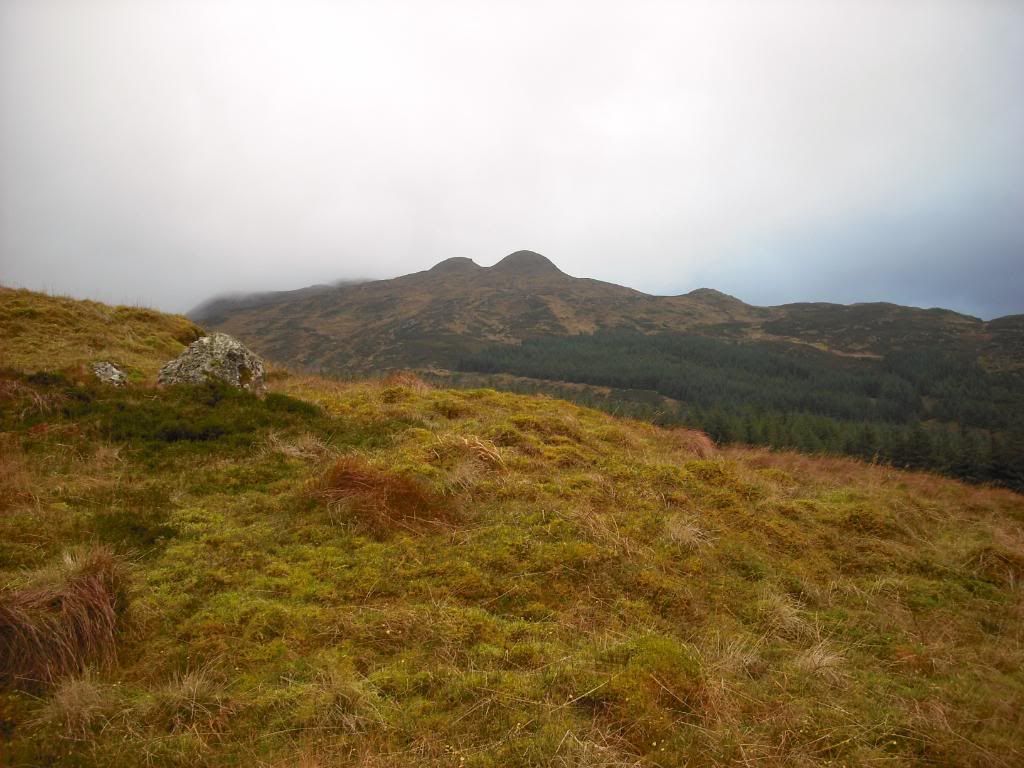 Heading back down the fire break
Back to car.
A good wee walk,but again the views were some what compromised by our new friend Mr Clag. Steep ascent got the heart and lungs working,steep descent tested out the knee. No call outs. Good times