I've looked across to An Socach from nearly every conceivable angle, and yet still it has evaded me. Anyway, it was with good forecasts in the east (again) that we decided to head up to get out in the snow. I don't have a lot to write today, hopefully the pictures will say it all!
Setting off around 9.30am, there were already two cars parked up, but we could see the weather was on on our side today - the high ground already illuminated by the sun.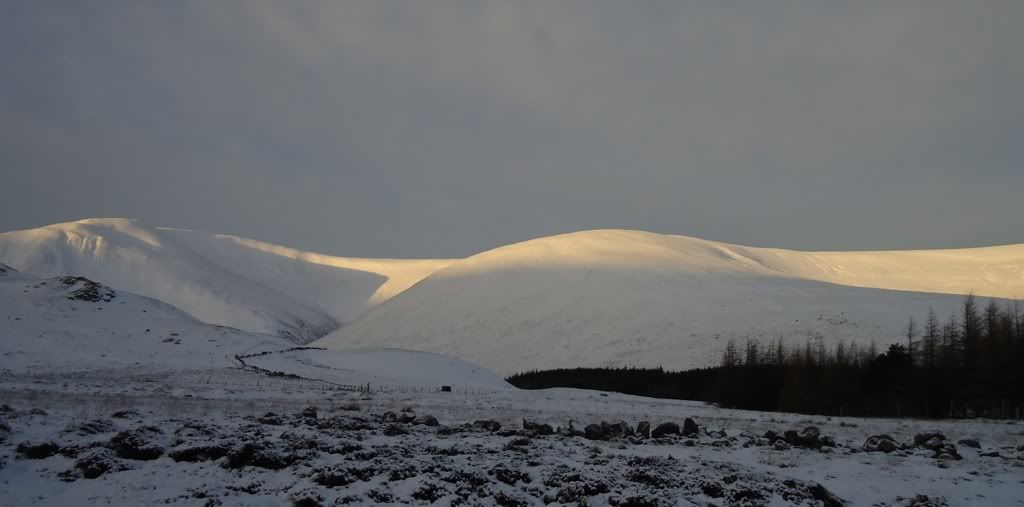 Sgor Mor and Coire Chrid
We decided to head up the eastern ridge of Sgor Mor, so as to get up into the sun and follow a high-level walk to the summit. The snow soon hardened, and after not long we had already got the crampons on for a steep icy slope.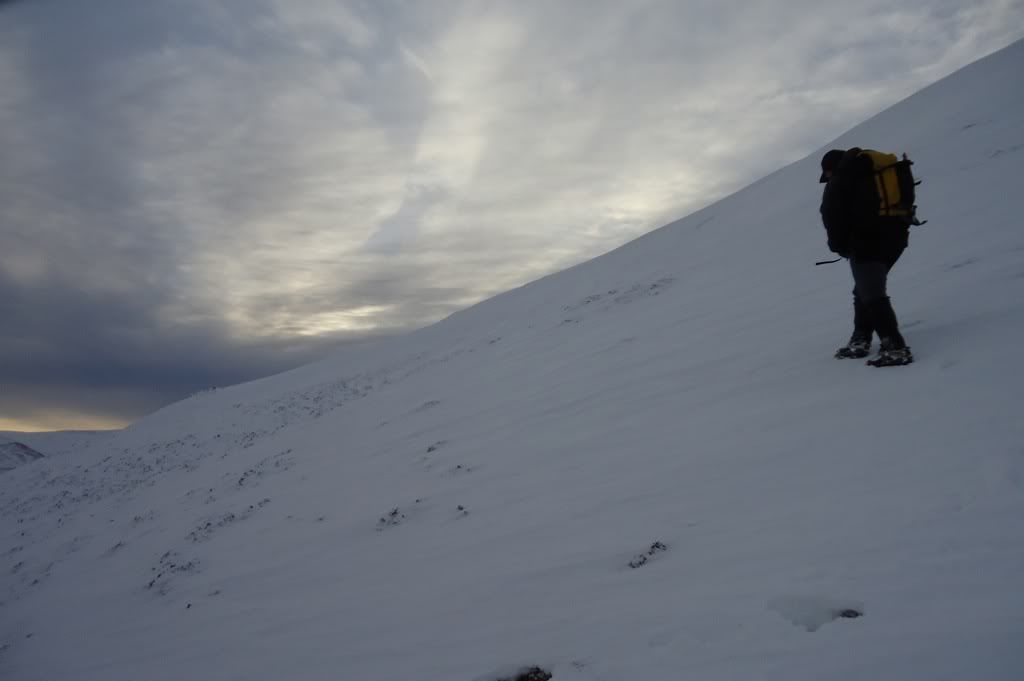 On the ridge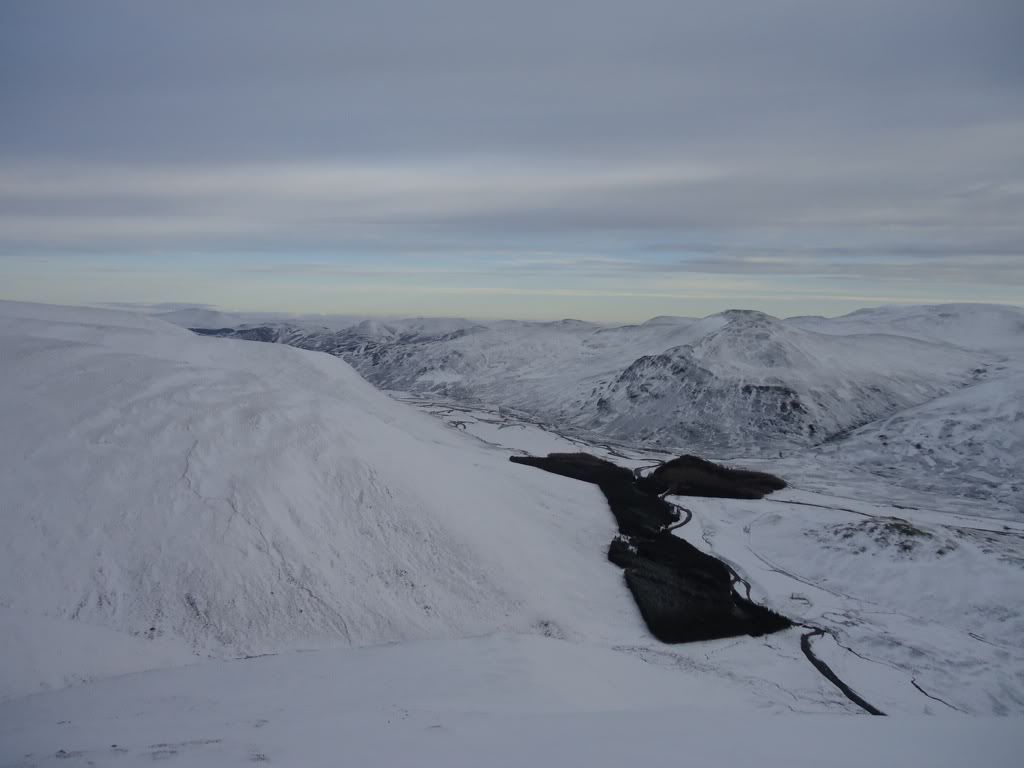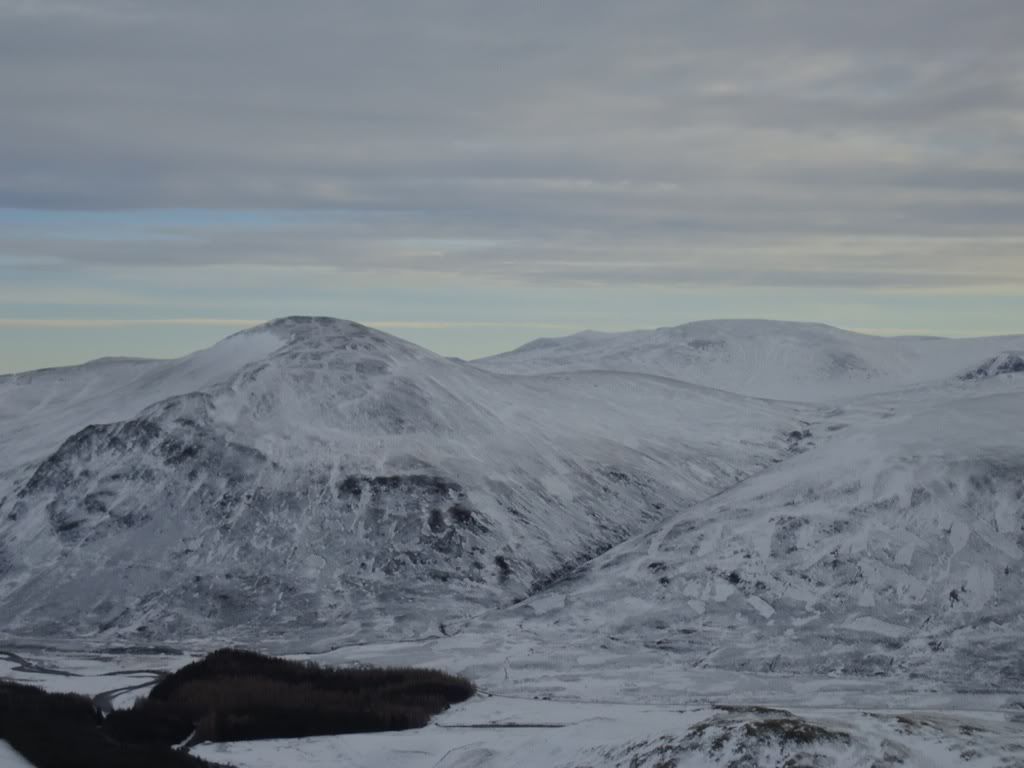 Back to Creag nan Gabhar
We met a couple who were on their way down from Sgor Mor at around 10.30, having already been to An Socach. They must have set off extremely early because, as it transpired, it was a bit of a trek to the Munro summit from here. As we gained height, the views to the northern Cairngorms really opened up. Amazingly, all the summits were out of cloud - something I'd never witnessed in this area before.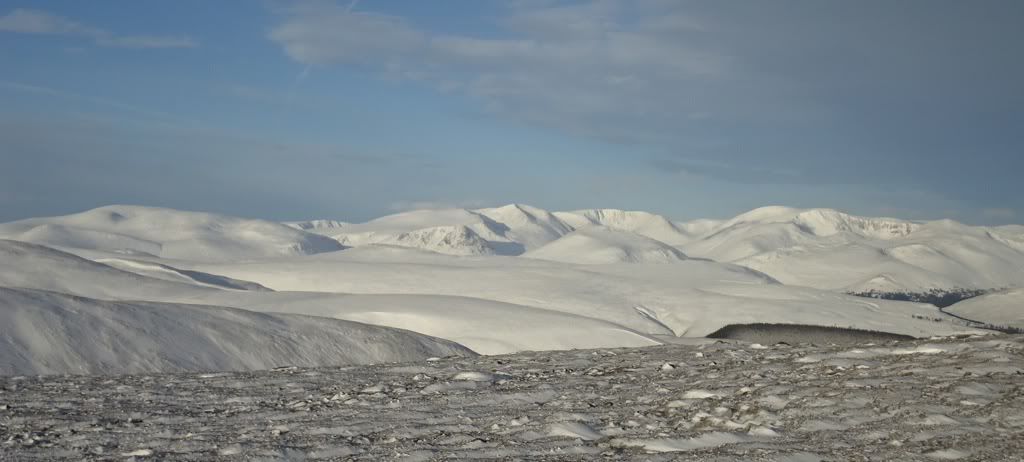 The northern Cairngorms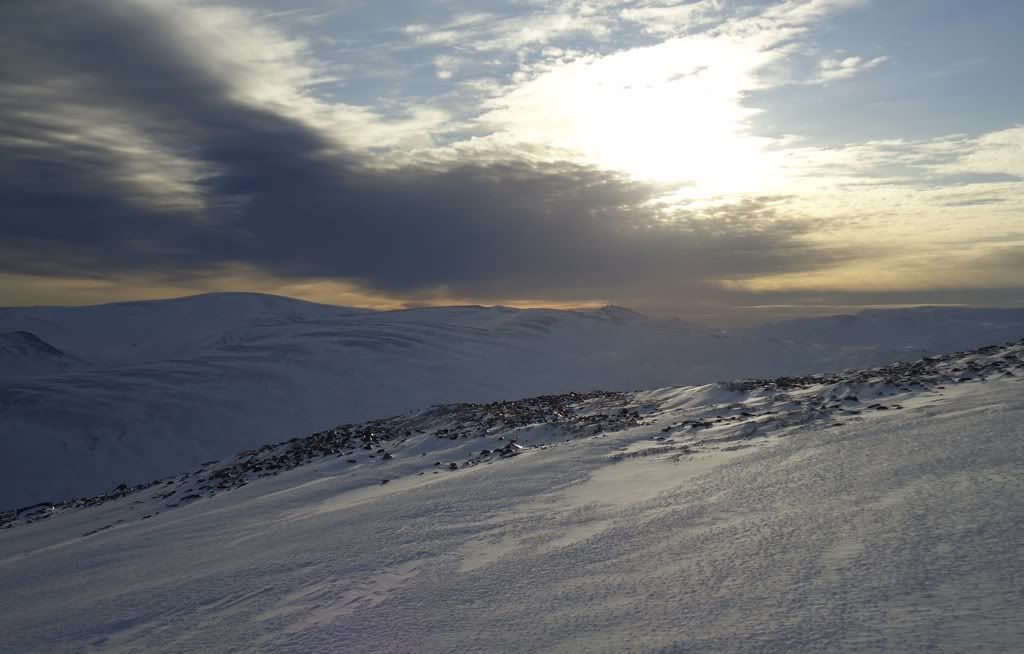 South towards the Cairnwell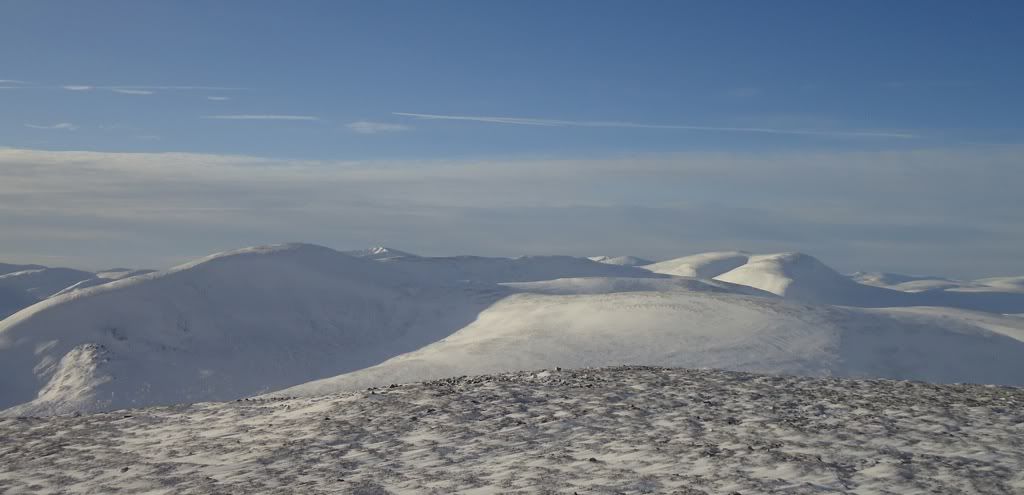 An Socach and Beinn Iutharn Mor
From Sgor Mor it looked a lot further along to the summit than we'd anticipated, although the snow was still crisp enough not to sink through and the route was obvious, so we did it in good time.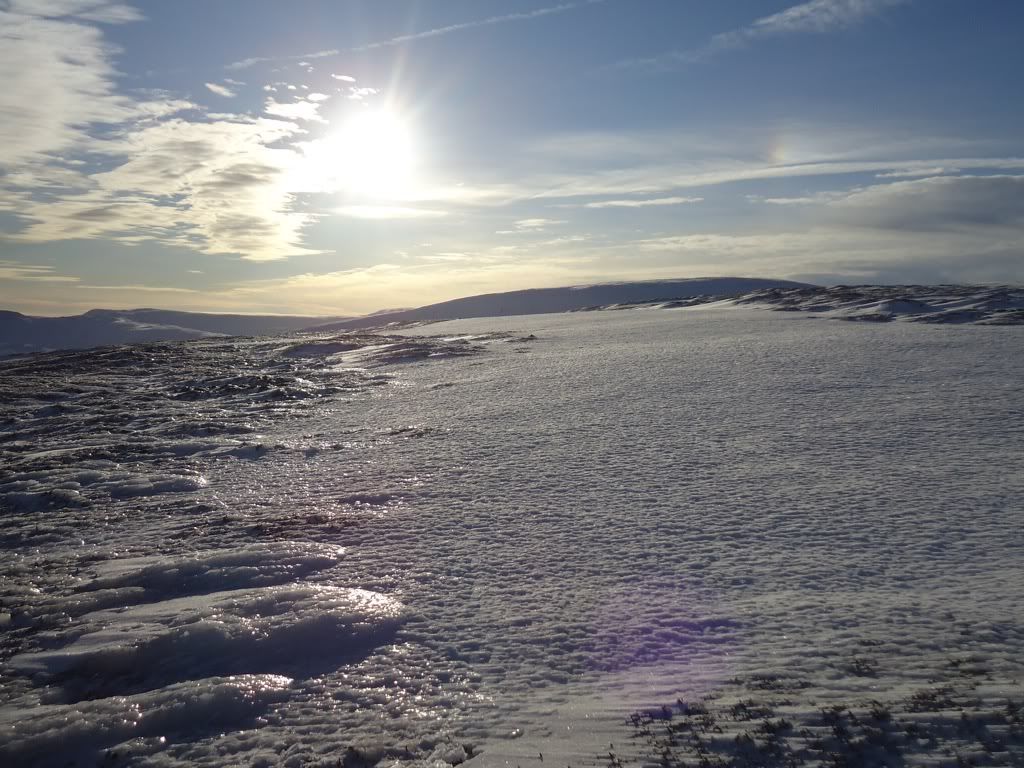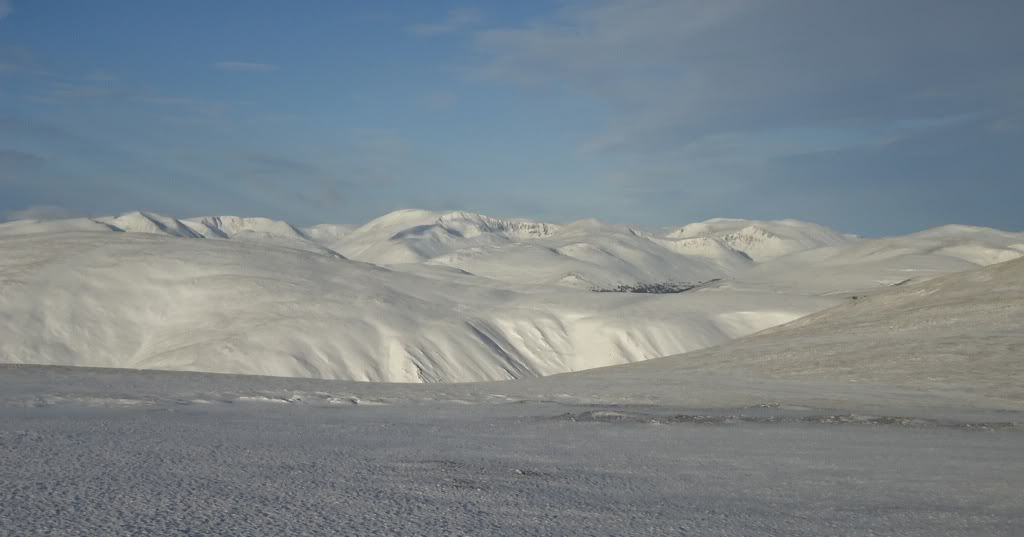 To the northern Cairngorms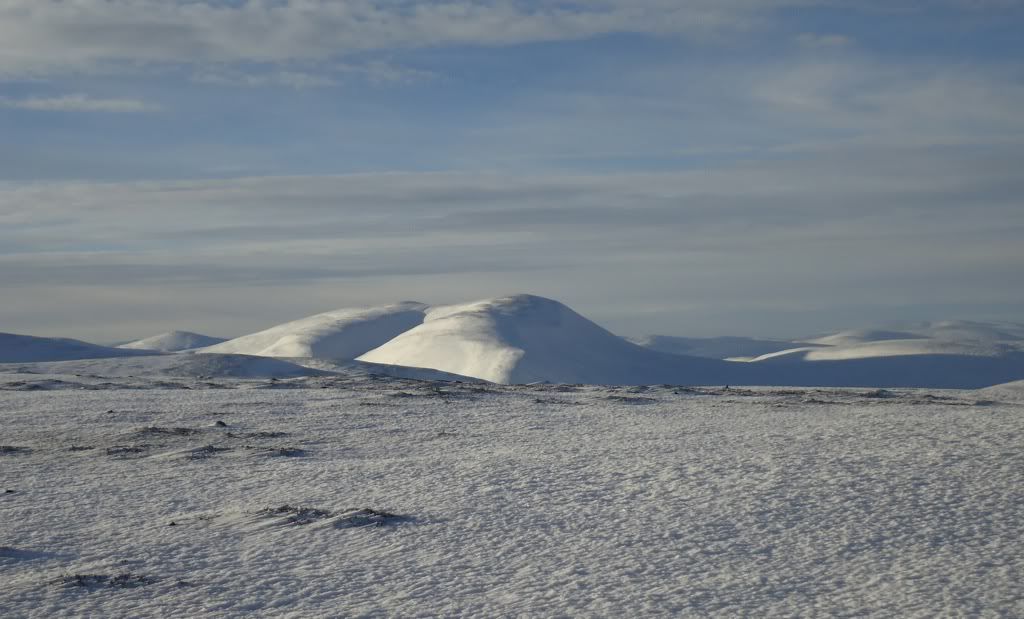 Beinn Iutharn Mor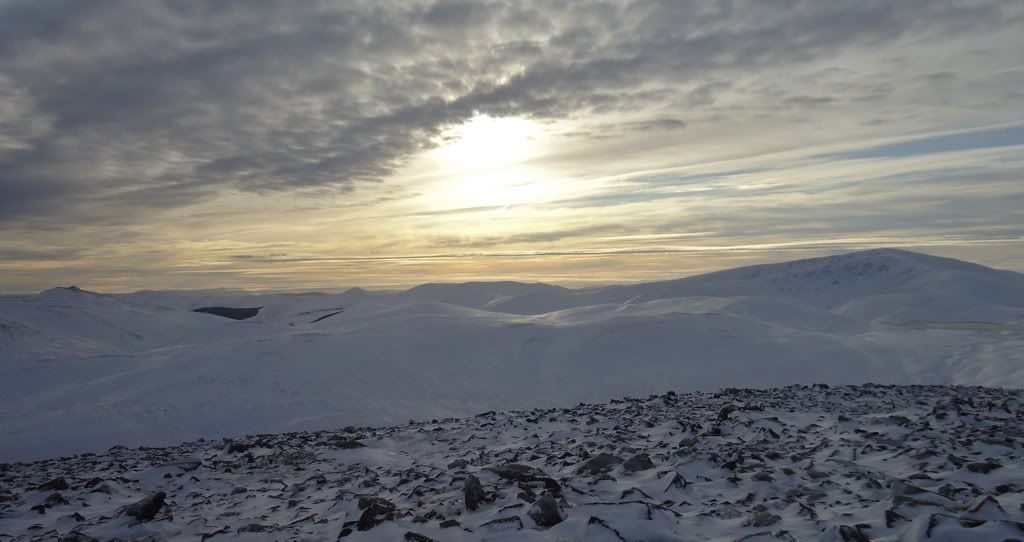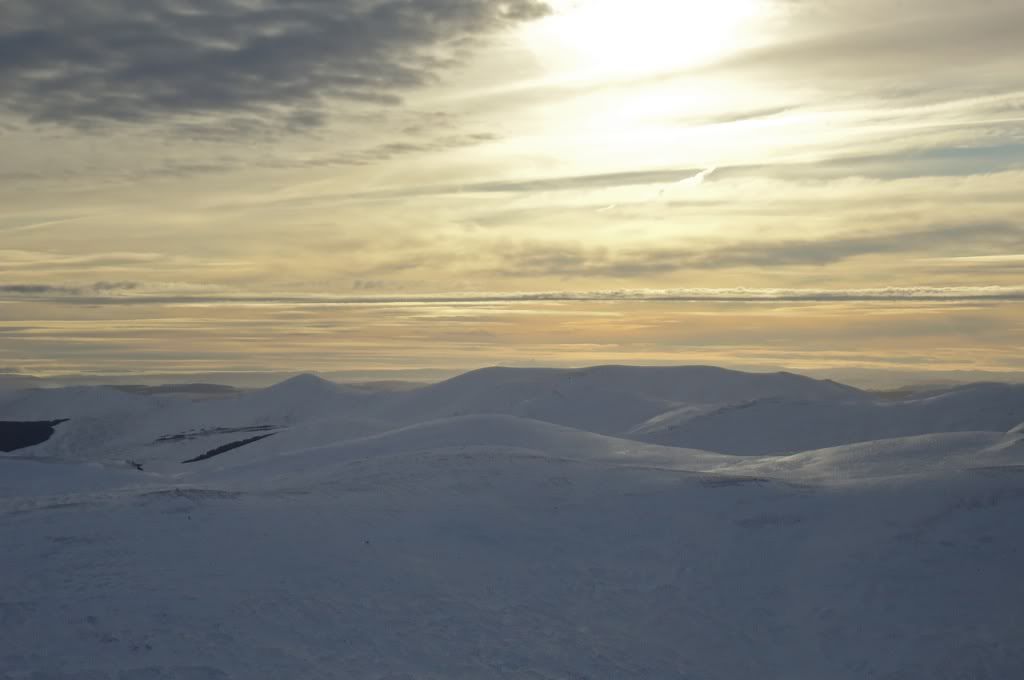 Looking south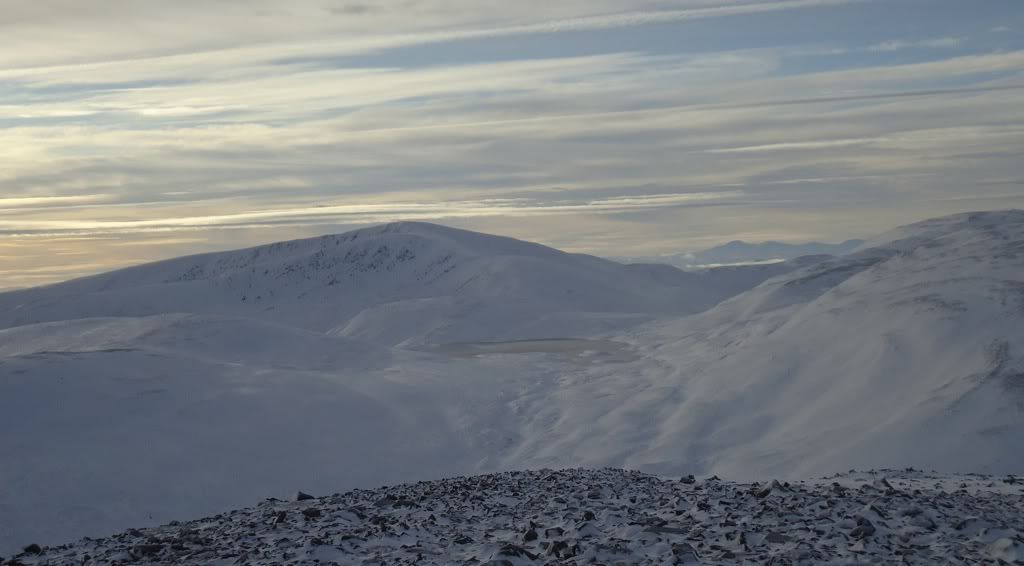 To Loch nan Eun
The Cairngorms (again)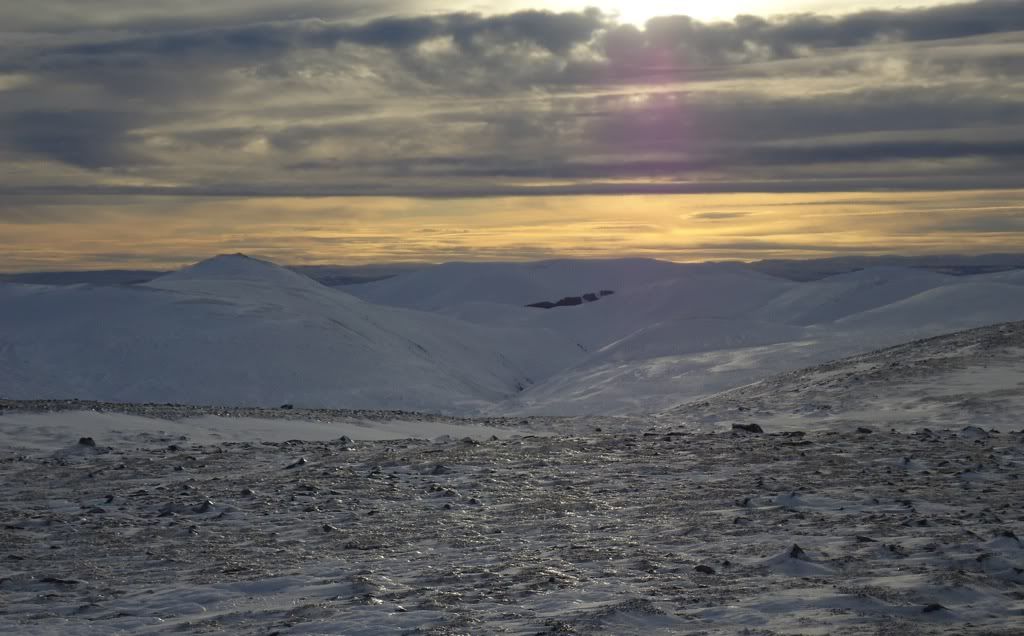 Looking south again
We spent a while gorging on the views from the summit. There was, amazingly, almost no wind - perhaps compensating for the 165mph one the previous day. From the summit, we headed back to the 938m top, before heading off the east ridge, Socach Mor, back down to the Baddock Burn. The snow on the descent was much softer: we were in fairly deep powder much of the way down.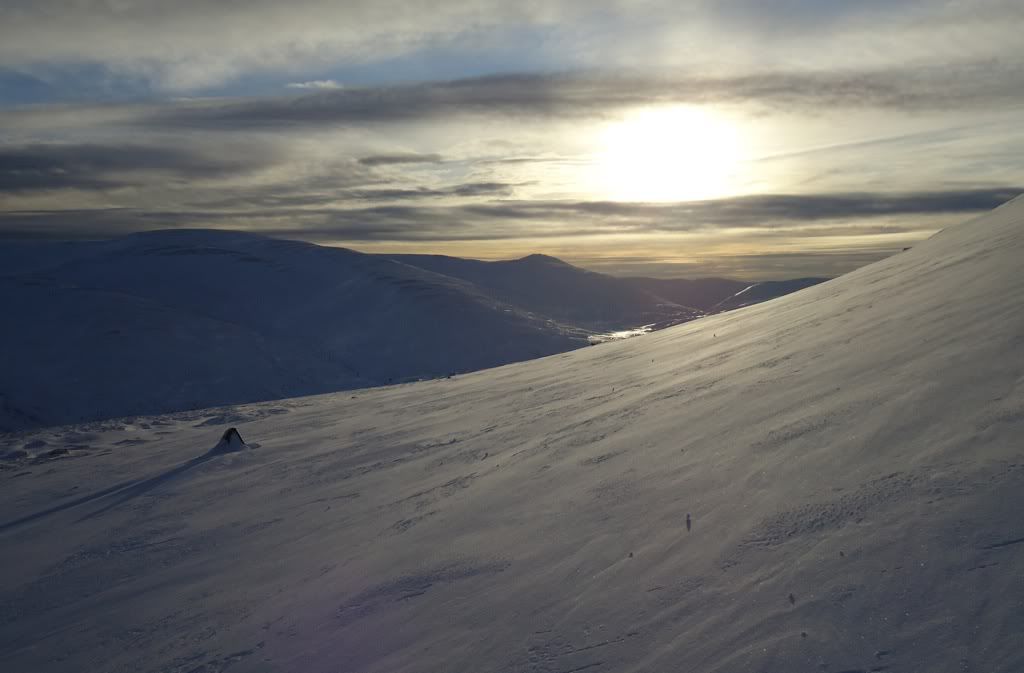 South on the descent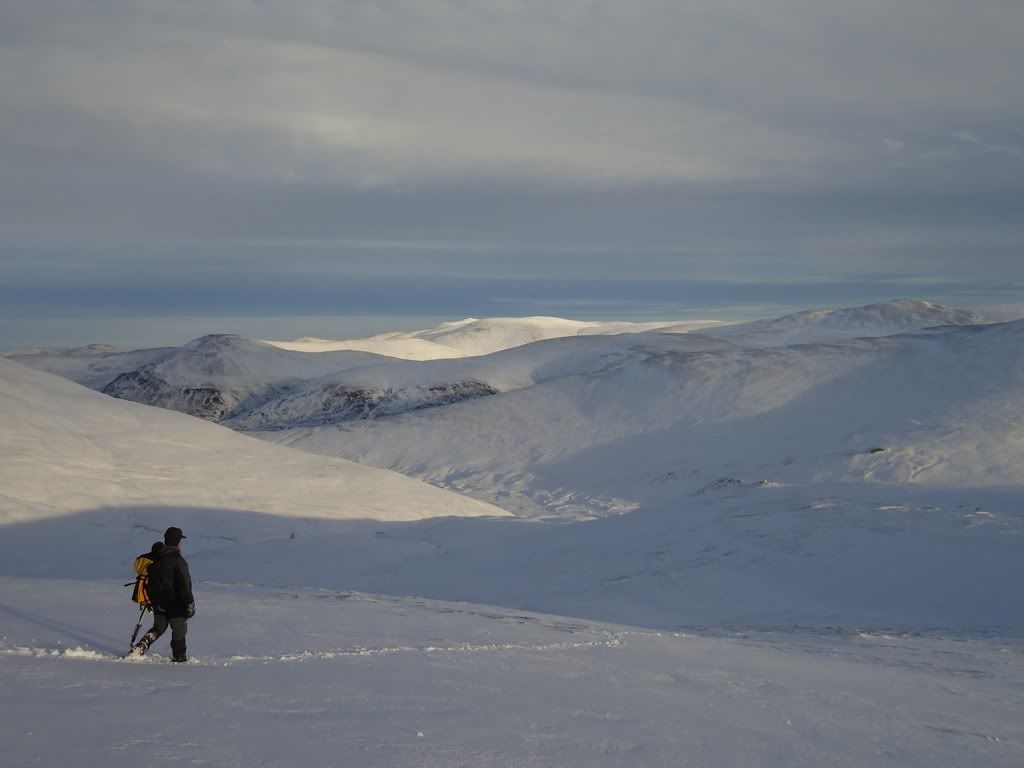 Lochnagar and Carn an Tuirc from descent
When we eventually reached the glen, it was a simple matter of popping back along a track, a nice way to end a cracking day. The hills around here have never really been the most inspiring to walk in, from my past experience. Today certainly changed that view!