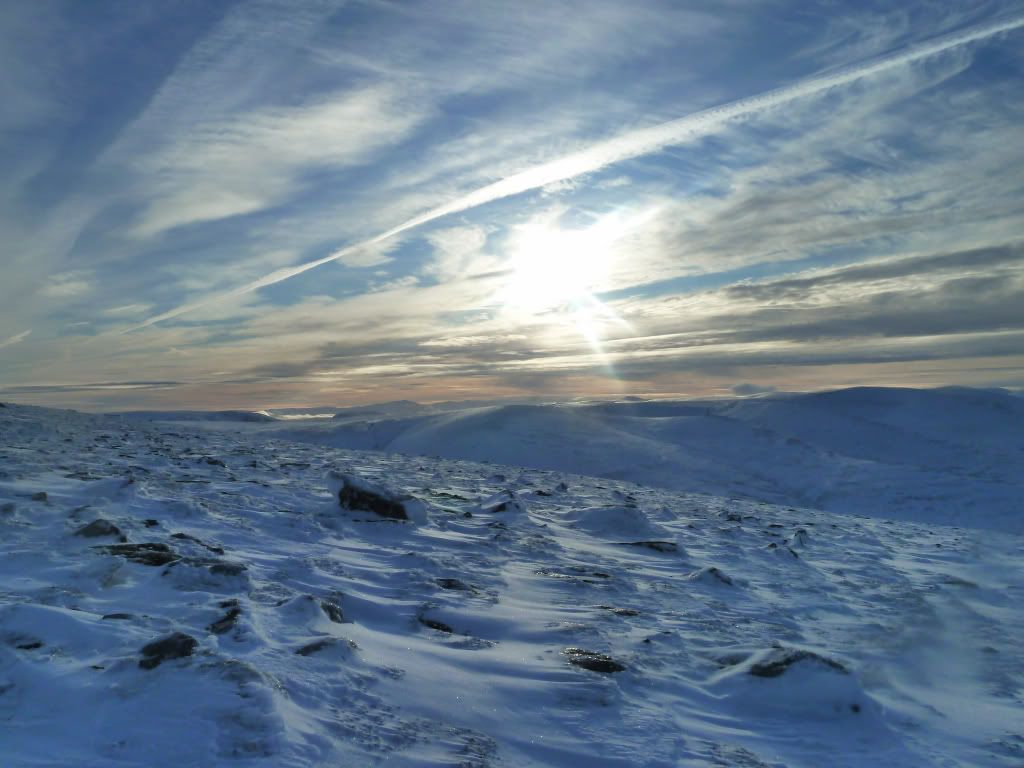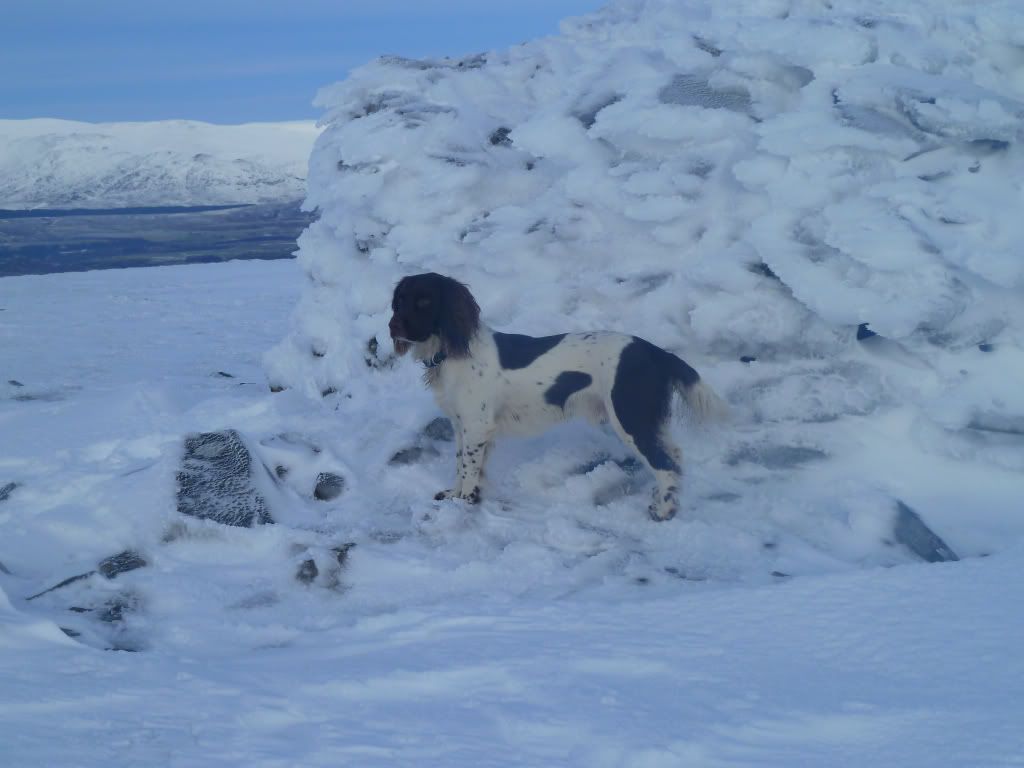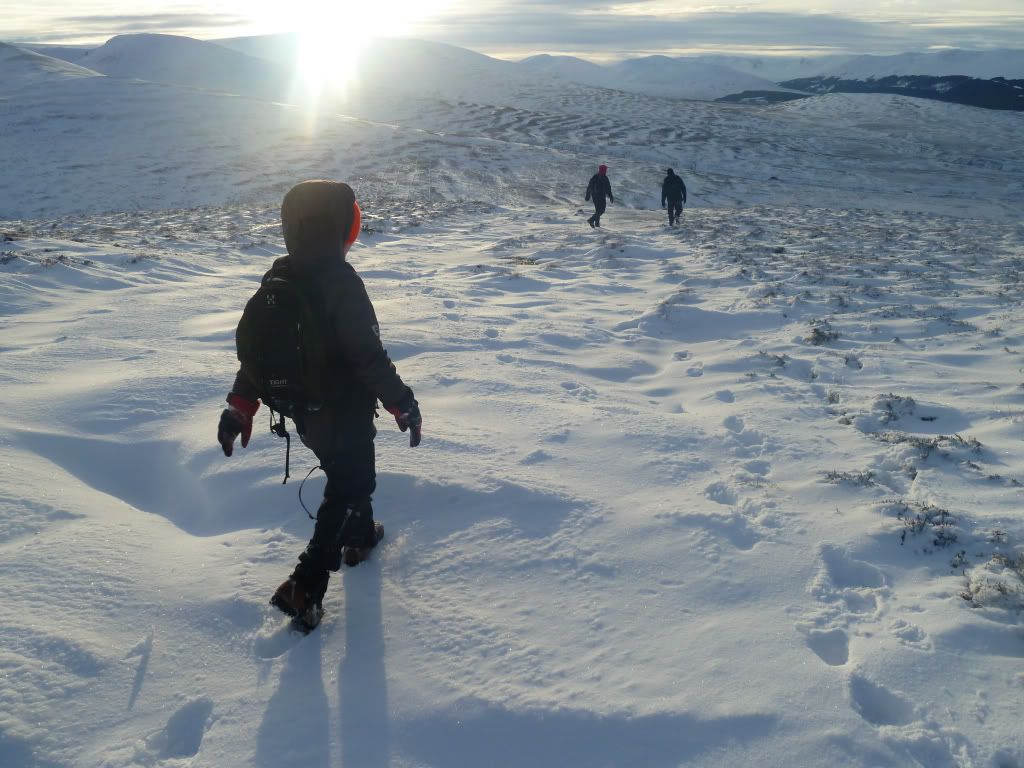 Lovely drive up a quiet A9 in sunshine and arrived at just north of Dalwhinnie junction at planned time of 9.30am for meeting with Bog Monster Mike who had travelled from Inverness. Quick chat with local gamekeeper on a quad bike whilst we got ready and then of we slid up the icy track along side the lade. Grouse a plenty on the walk in but no sign of any deer i suspect the gamekeeper and his 270 rifle had made sure they had moved on before our arrival.
Quickly we arrived up at Loch Chuaich and could see Meall Chuaich clearly rising above us dusted in good snow covering with path still pretty visible. Mars and bar and drink all around and off we went upwards on what was wind blown base layer of snow which in the main held us as we slipped around on main ascent.
Hares and grouse all over the place and Bobby (English Springer) got the closest to making contact with his long ambition of catching these long legged white brutes although after a good effort he returned tongue hanging into the snow to re think his strategy for future munro's.
Up onto the ridge and onwards to the summit with walking conditions snowy but good and scenery spectacular looking over the Ben Alder range , some discussion on spring trips took place at this point. Onto a cold top with great views over to Cairngorms and also down Loch to Ben Alder.
Quick lunch and cup of tea before the very quick descent back down and huge hilarity as bog monster managed to go up to his middle in an innocent looking wee crossing.
Good to see Cameron aged 10 knocking off his 26th and first winter Munro and loving it , interest in ice axe raised as we seemed to only group without one , any advice on this area welcome.
A first short post after having used others to plan our first foray into Munro's.