A bit of cabin fever today so decided to head for the local hills. Headed off all on my lonesome. A 20 minute drive got me to my chosen start point.
Parked up at the big layby and headed off up the track that heads for the Aquaduct for power station . The weather had cleared as i drove up so hopes were high.
Start of the track,looking towards A'Cruach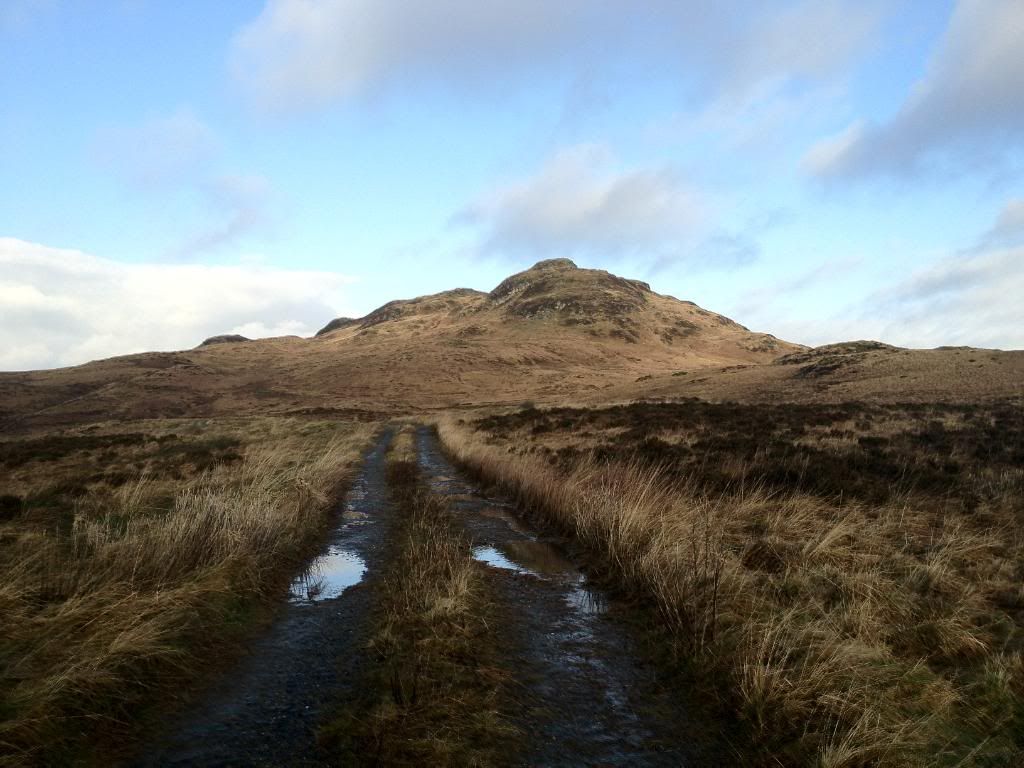 This track leads to the Aquaduct.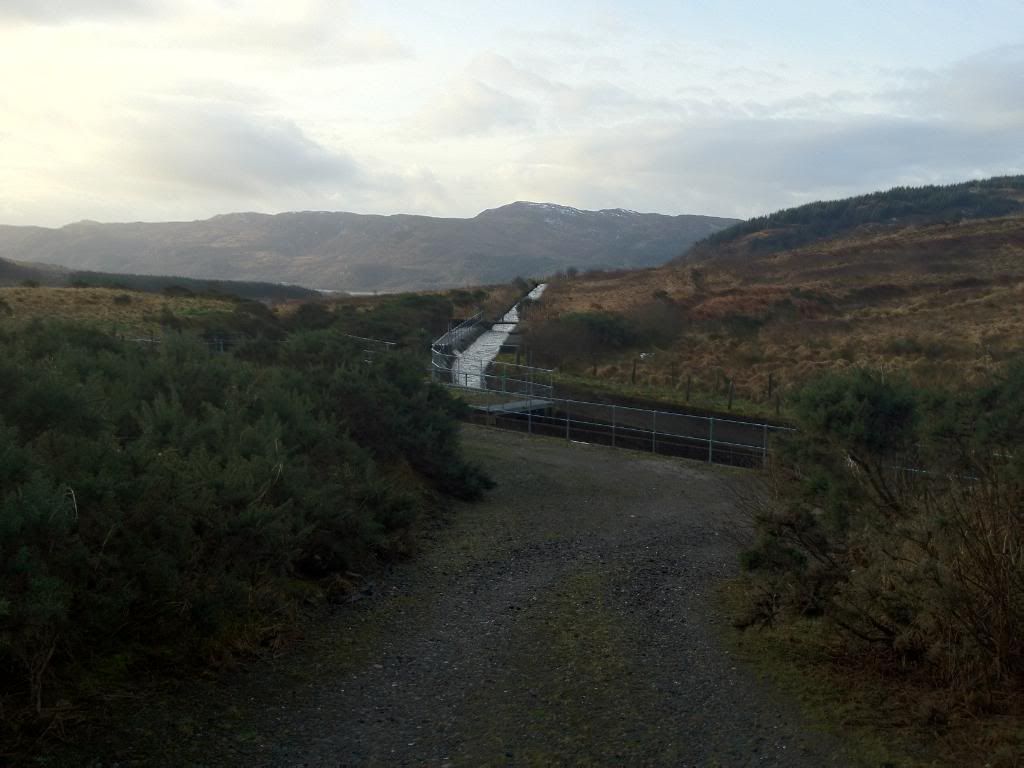 Went down and had a wee look
From here there is an open section of fence and something that resembles an ATV track. I followed this round the hill till i came to the wall that leads the way.
Looking over to Cruach Neuran,which i could see better than when we were up it a few weeks ago !!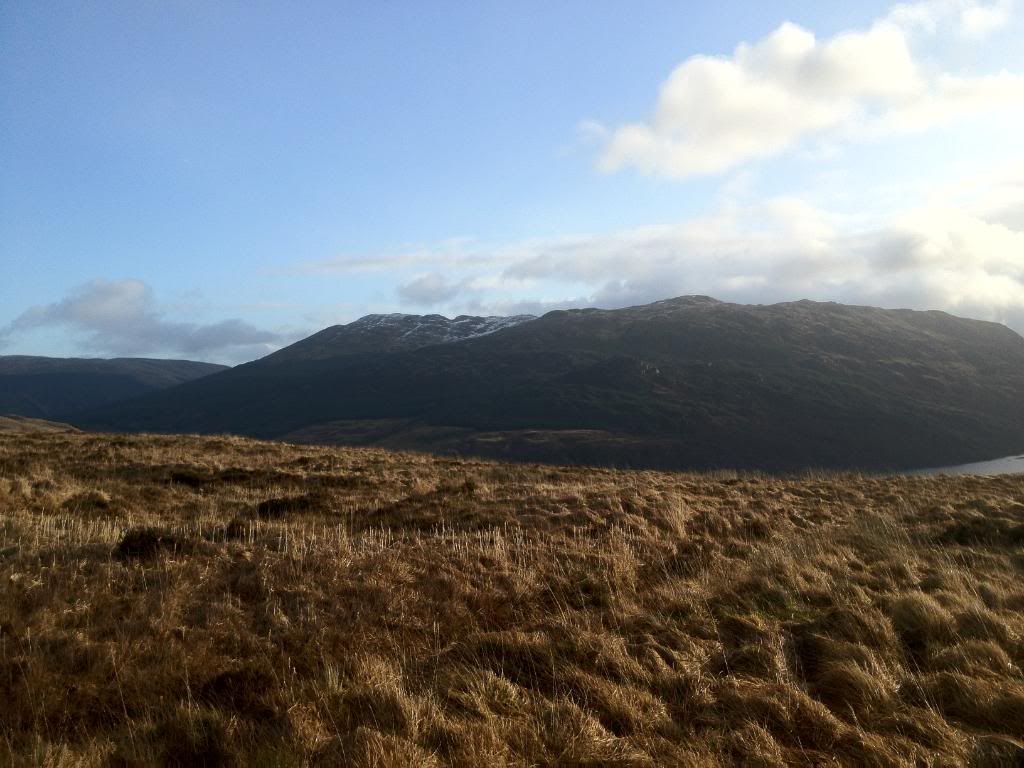 Loch Striven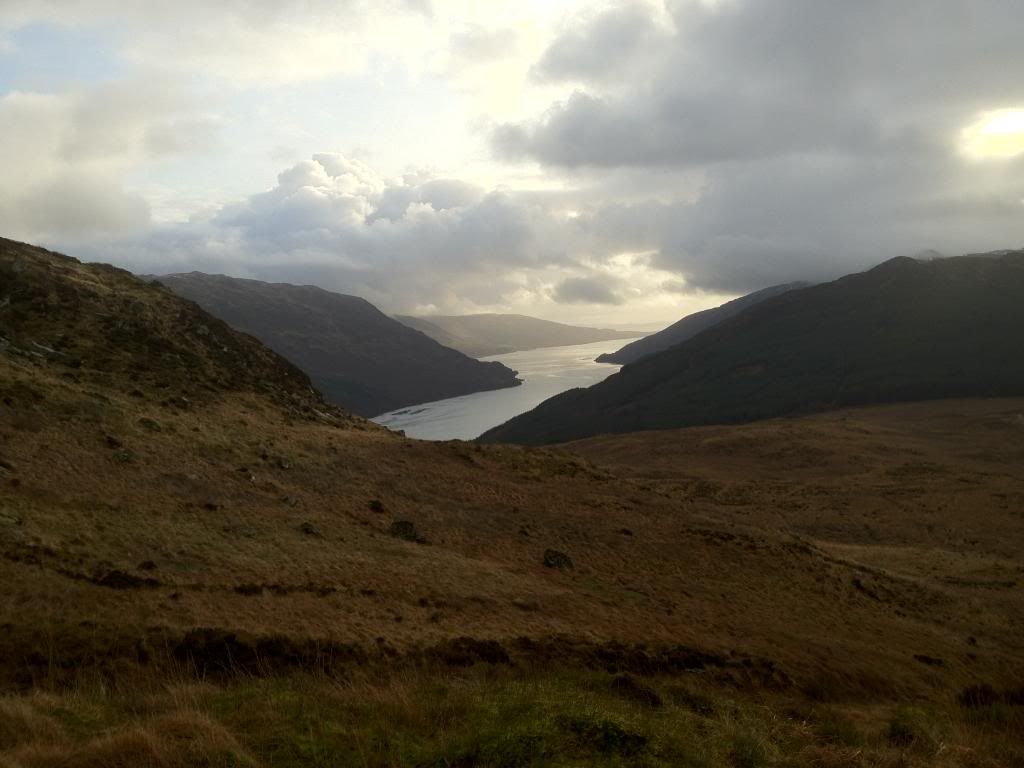 Looking back down the wall
And up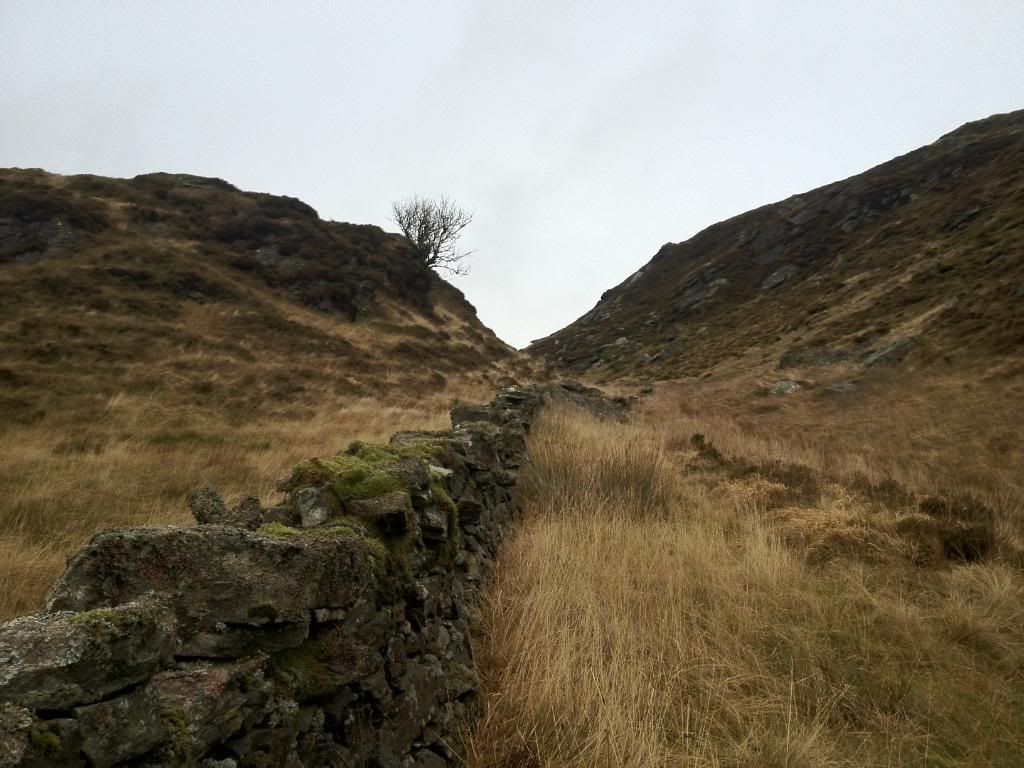 Follow this wall till it comes to an end. Cruich nan Cuilean in the distance. Have to apologise for picture quality after this as my iphone was in HDR mode without me knowing and in order to get a descent pic the camera has to be 100% steady...not simple when theres a wee breeze
I had planned to walk round the base of the hill and round the back to reach the summit,but when i got there i had a change of mind and decided to head up early.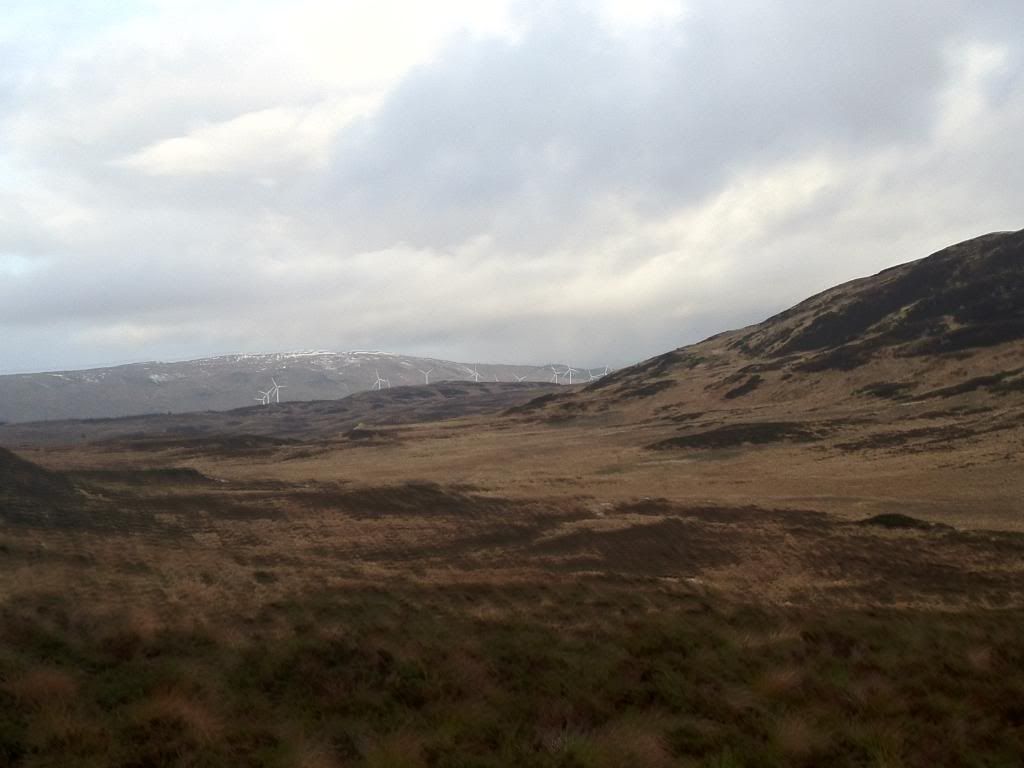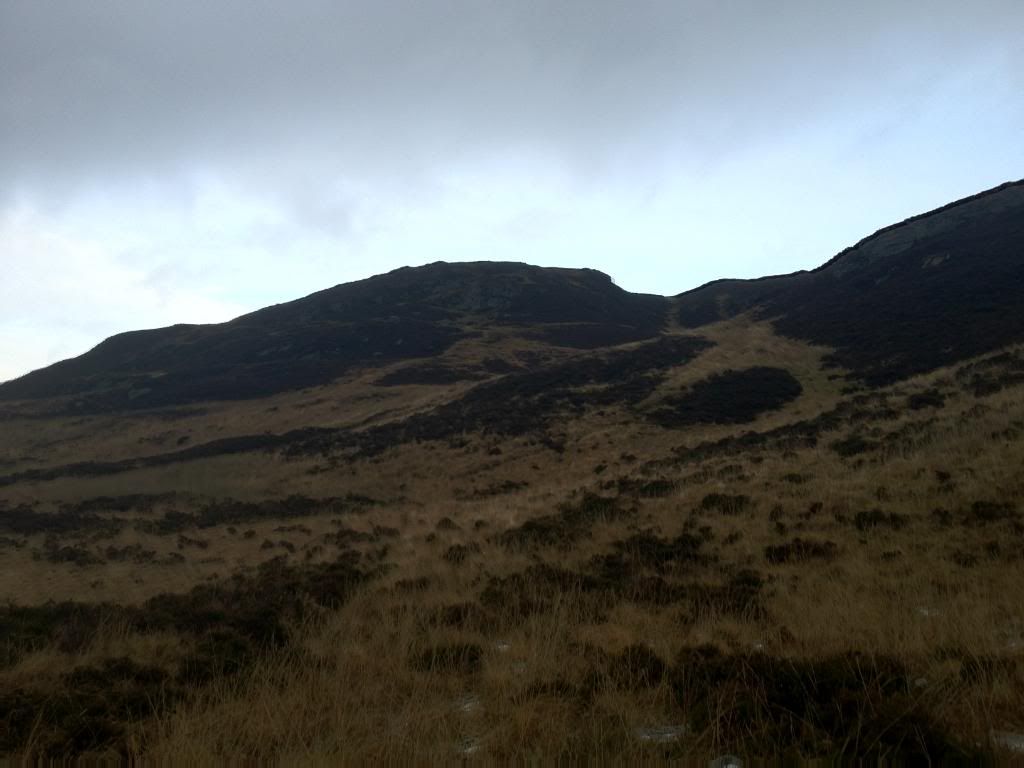 The summit was more grassy than anything,heading up to it to the right of the rock face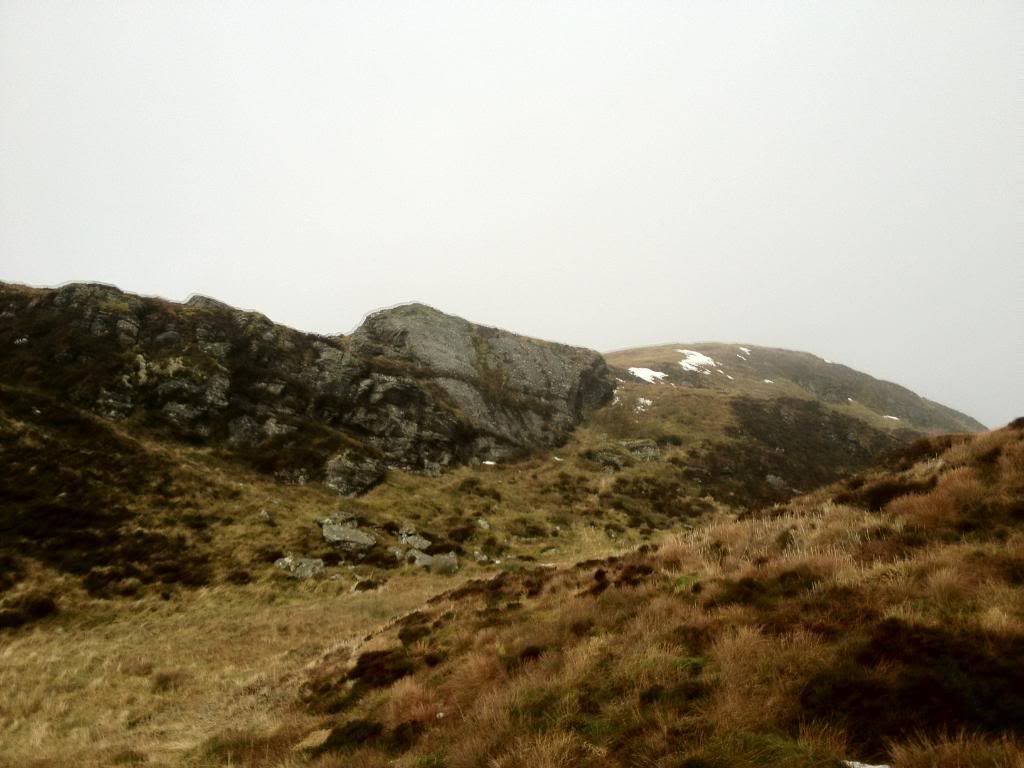 View at top. Looking over the Cruach Mhor windfarm.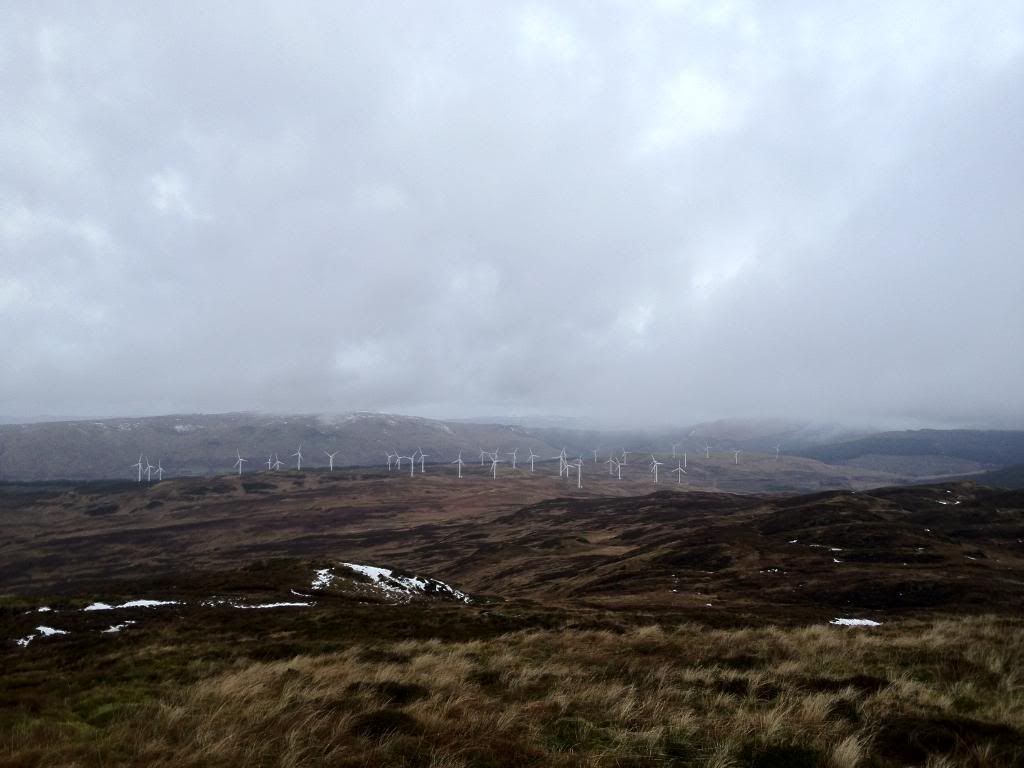 Loch Striven,there is a smaill cairn located in that direction which gives better views,so i headed over. Its above the wee pool (pool is shown on OS map)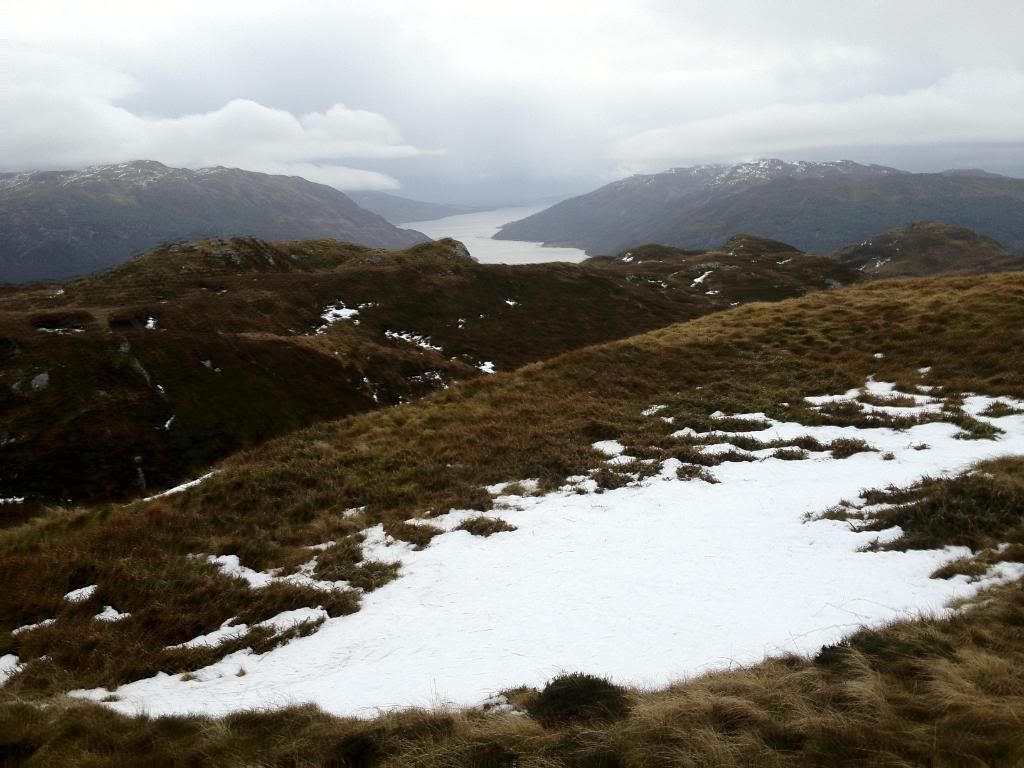 View from cairn over frozen pool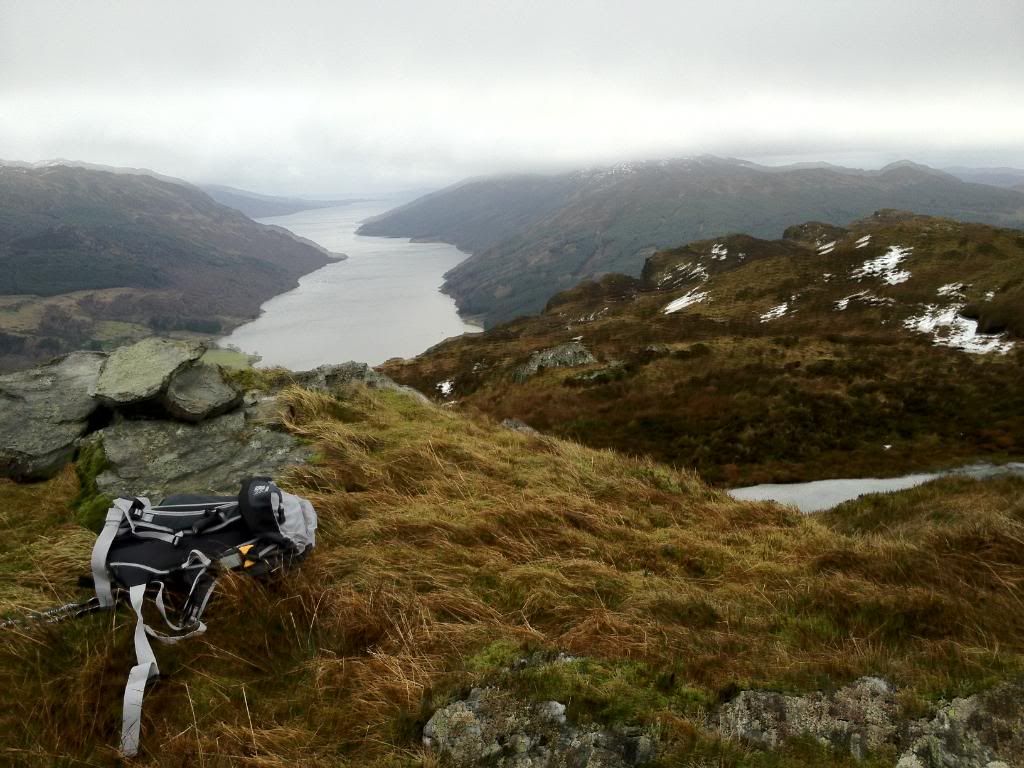 Loch Sriven power station and Balliemore estate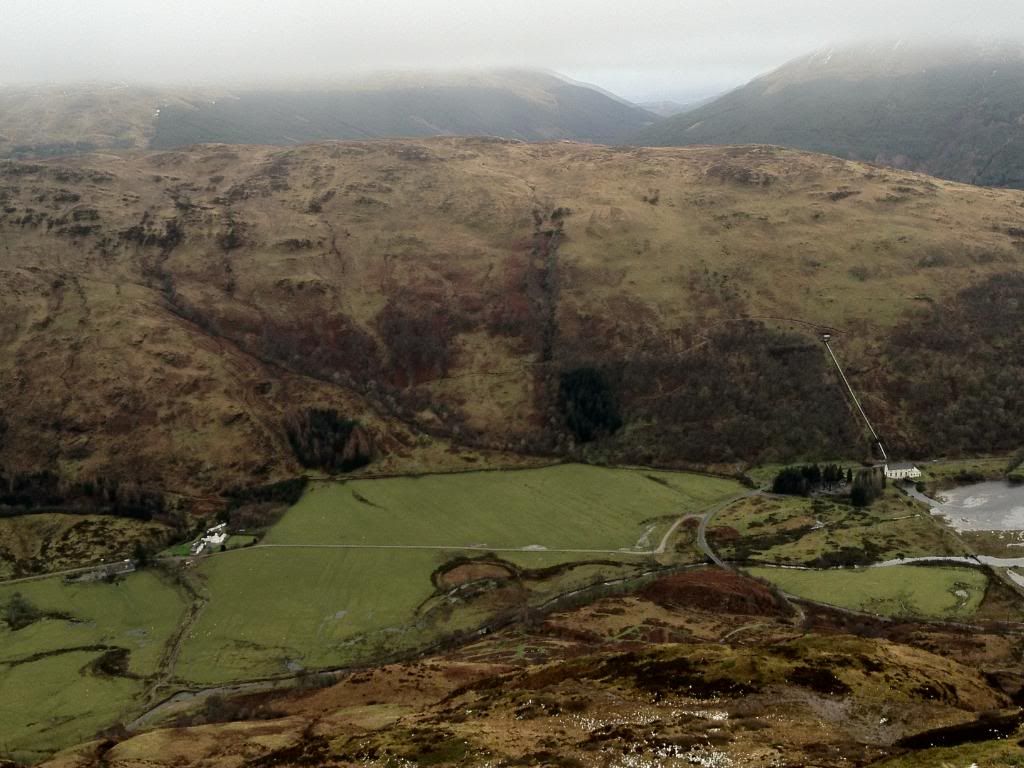 I didn't want to return the exact route so headed along the tops of the smaller summits whilst the Clag closed in....looking back.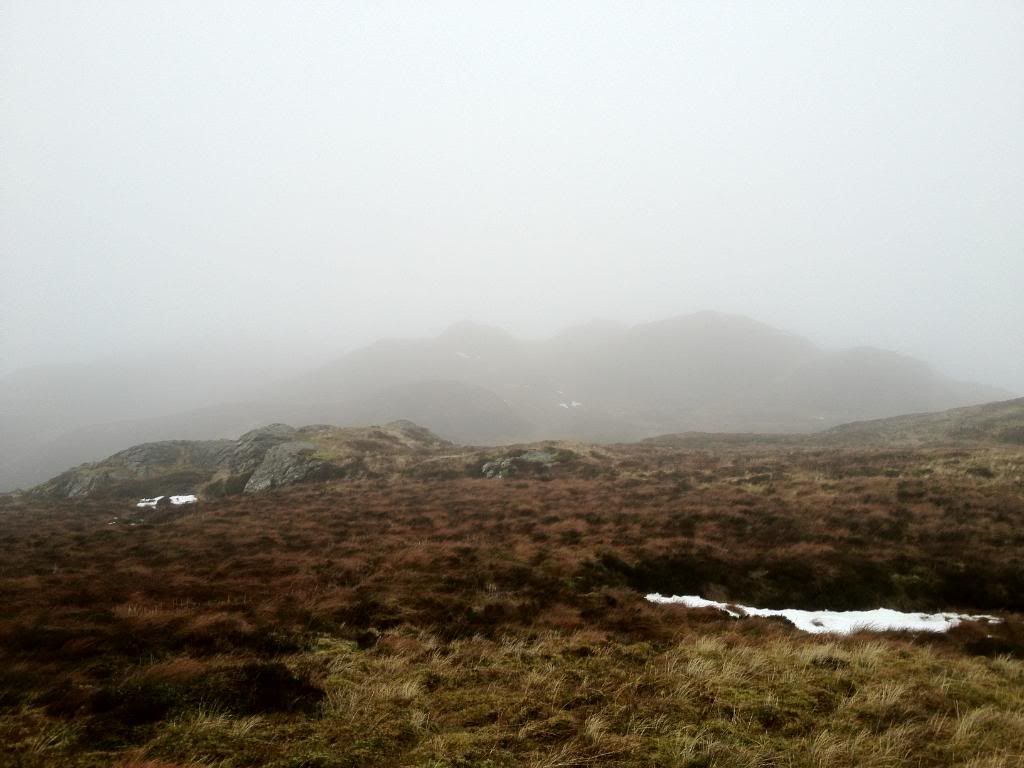 Two significant boulders. I seen these on route from below and was thinking of heading up this way as well,it'd make a better walk as once your up here it'd make a good wee walk picking your way along to the summit.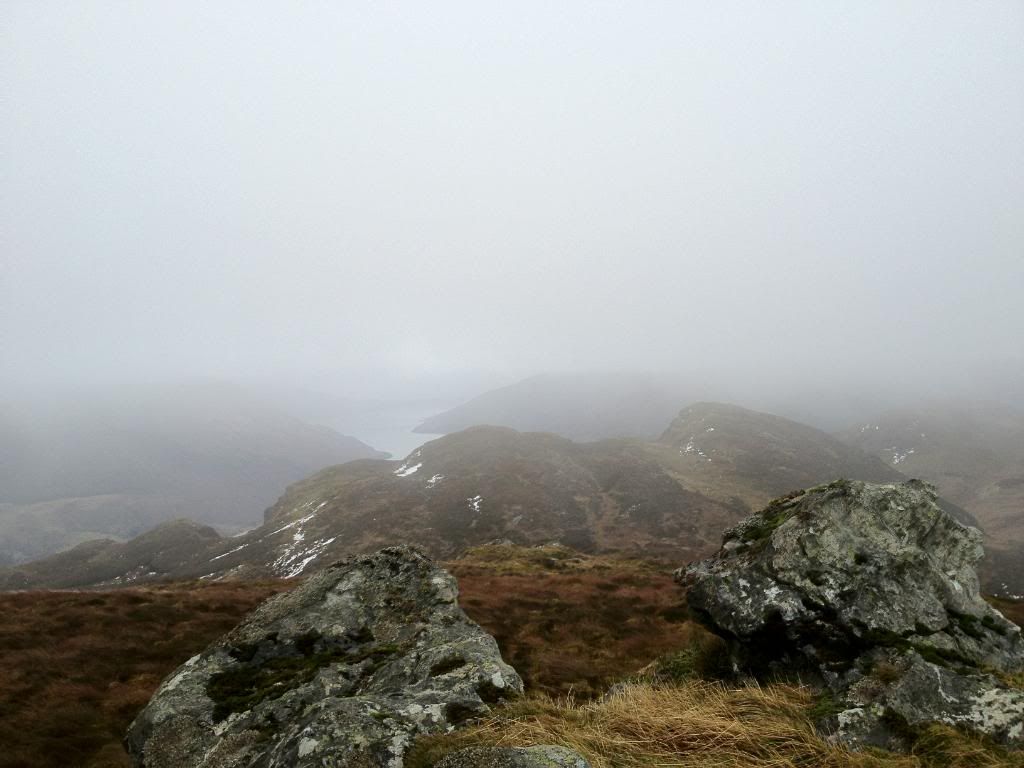 I started to descend further, heading down a wee steep section,well...it makes it more interesting
I ended up coming down the light grassy section with the furrow in it so this might be a better place to start your ascent to the summit rather than head along the bottom like i did. You can almost make out the two boulders left of the first hillock thingy. Is hillock even a word ?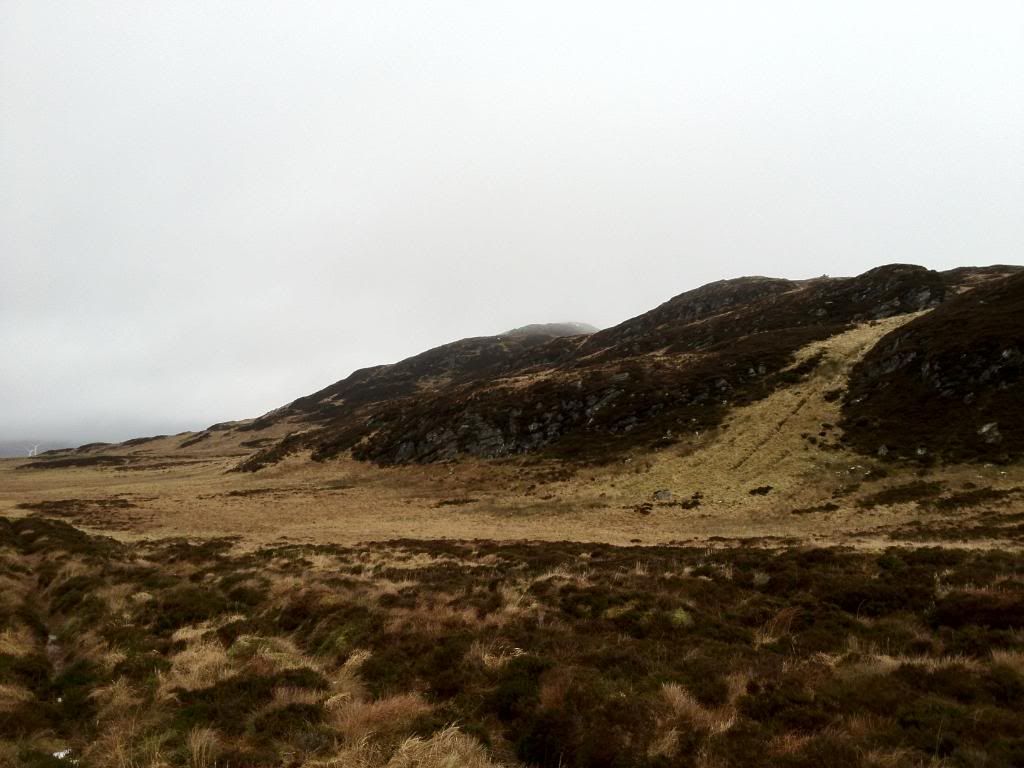 Heading back the the end of the wall.Looking back i noticed i had just come the side of a valley. Dam it,wish i'd seen it from up there,it looked interesting.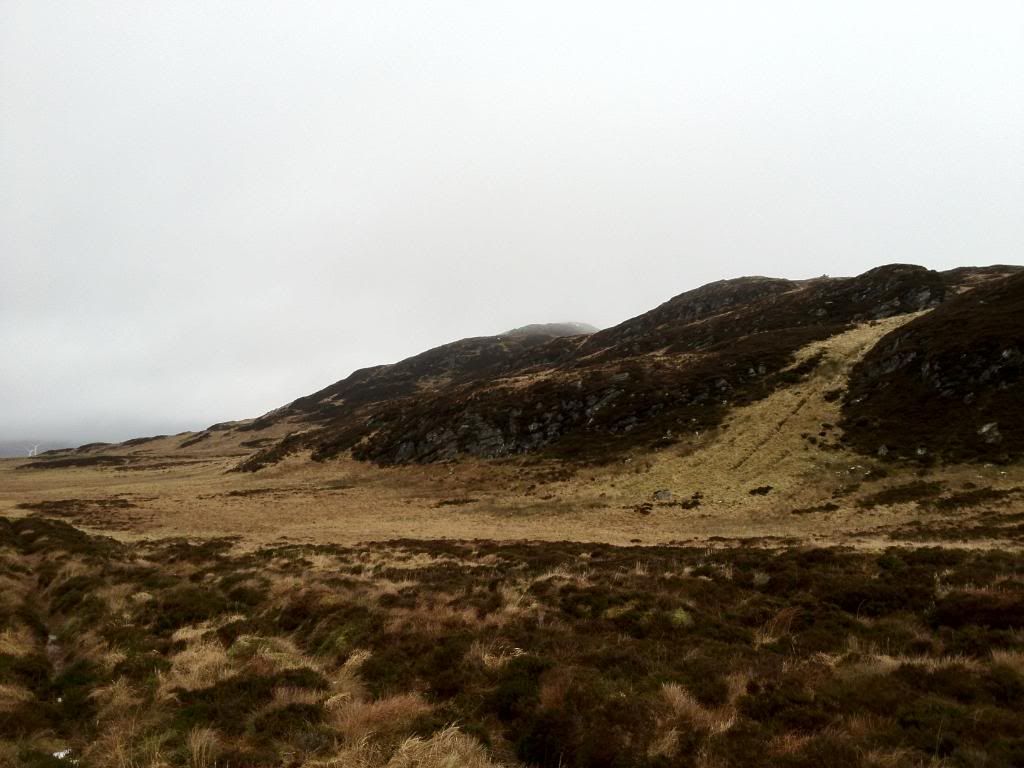 Looks very possible......Doh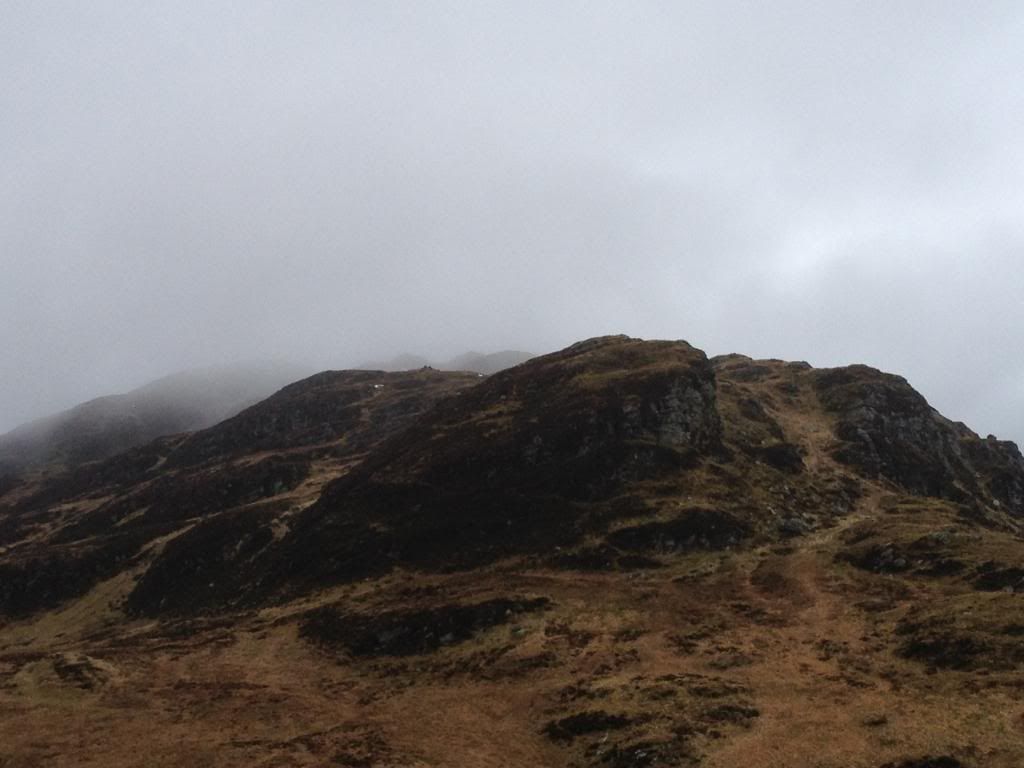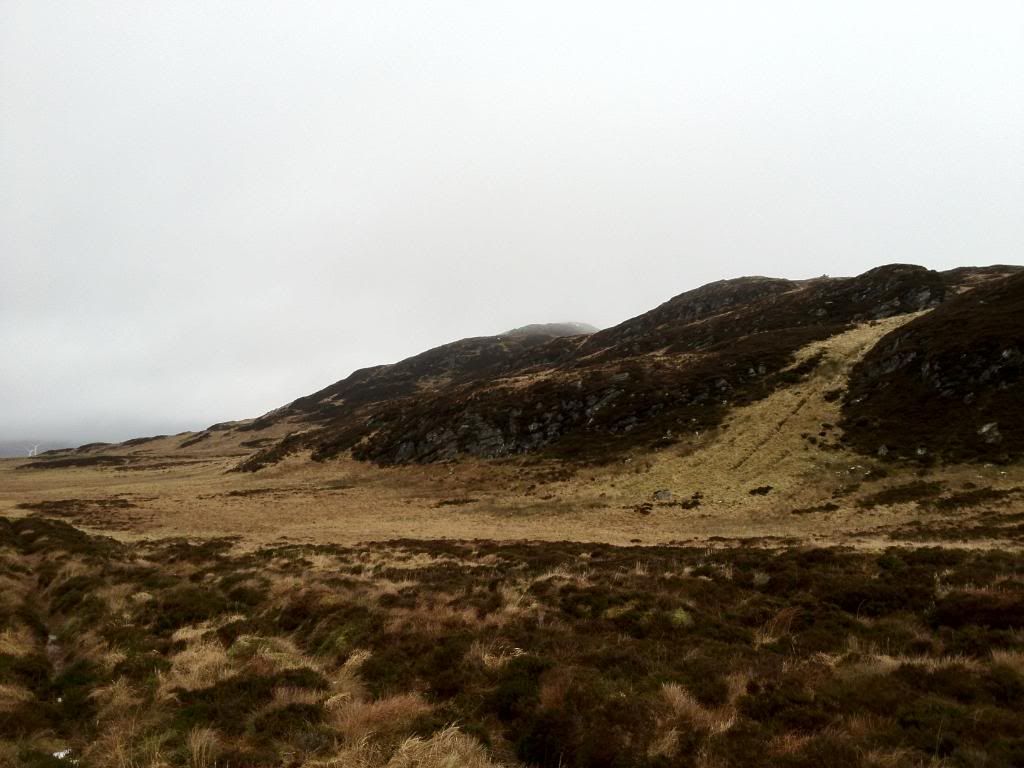 Got a bit carried away,I walked up the next hill to try and see more of the possible route to the summit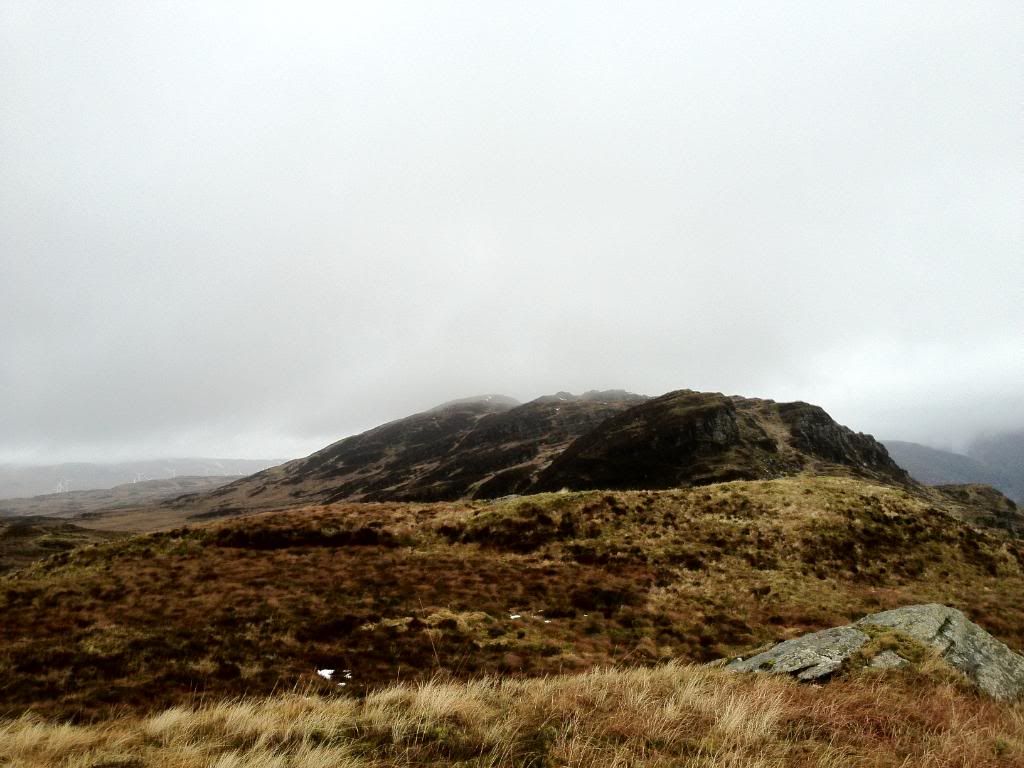 Views back to car,its there somewhere. Also looking down onto the wall i followed up. I made a steep descent back to the wall and retraced my steps from there.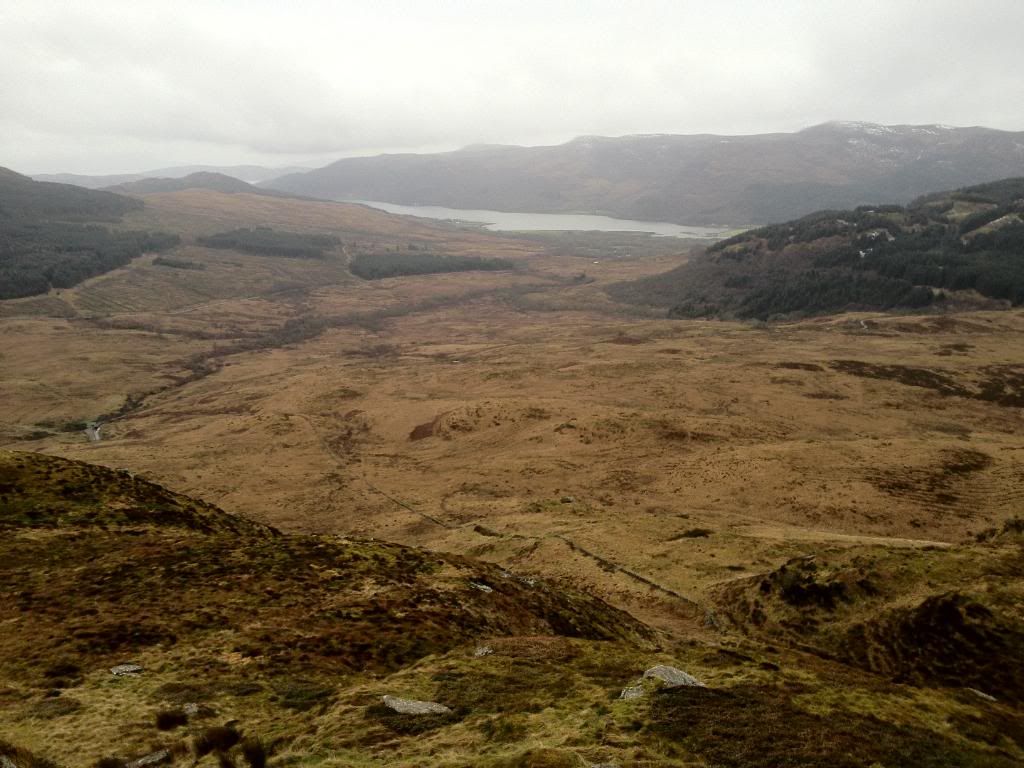 Almost back at wall looking over to loch Riddon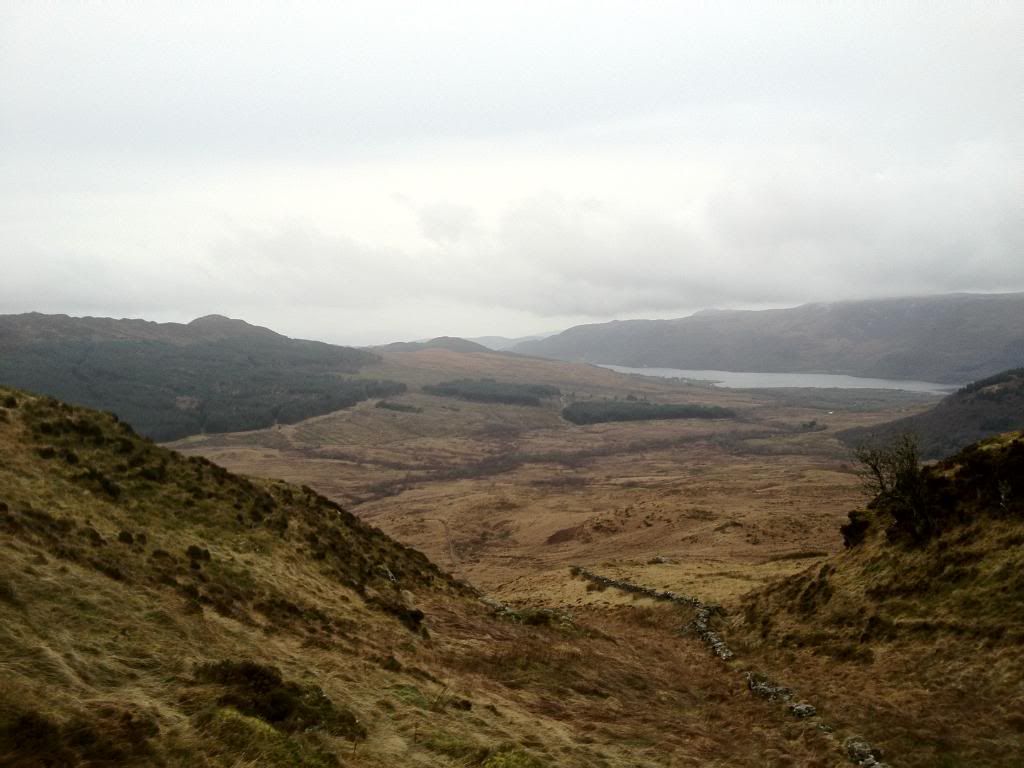 Final bit of hill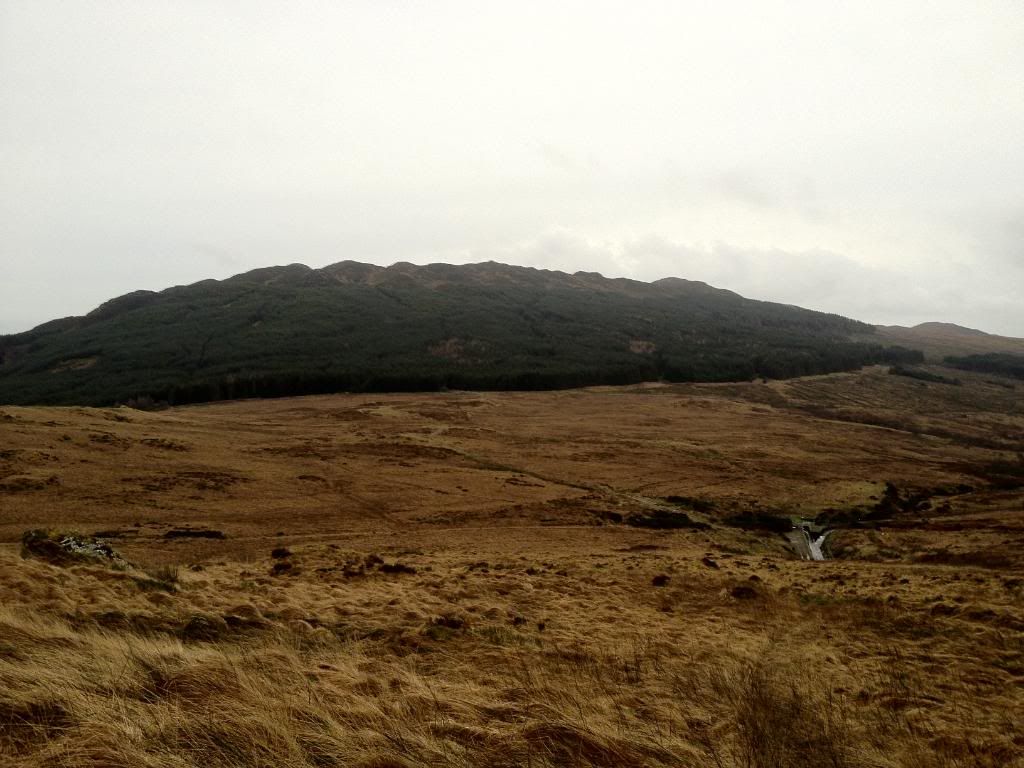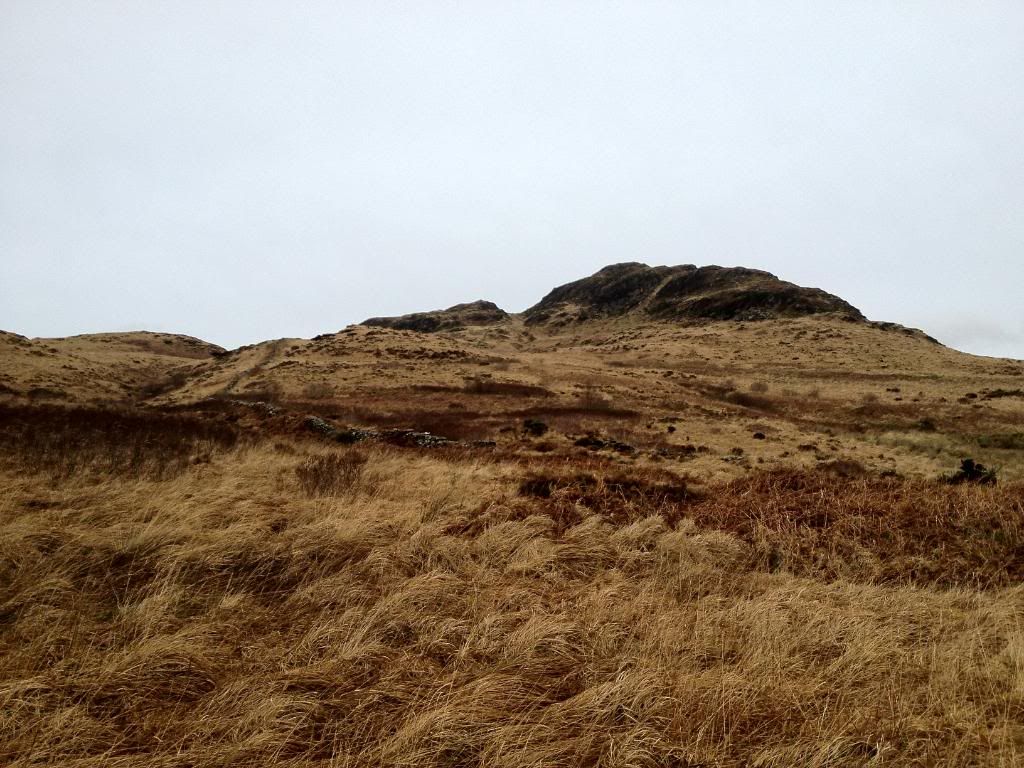 Back at car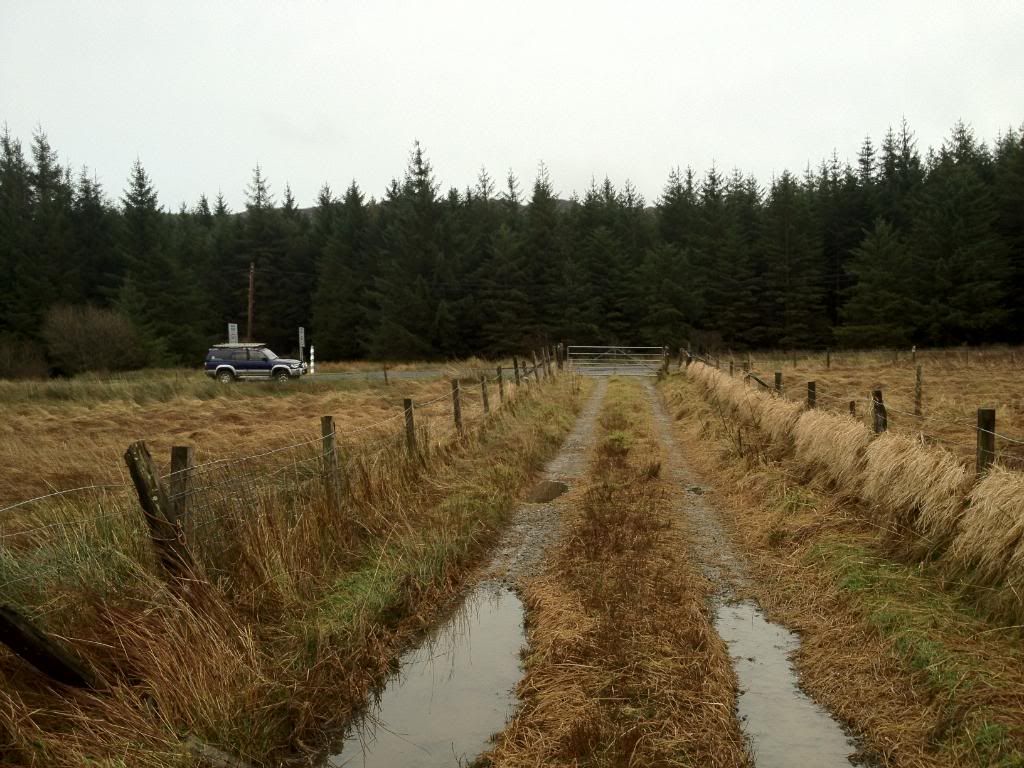 Another enjoyable wee walk in Cowal. Having nothing to reference to before the walk, no tracks except a few quad tracks and deer/sheep trails it's pretty much choose your own route up there. Would recommend heading up towards the two boulders via the furrow for the ascent or maybe round and up that valley i noticed...all be it to late !
Cheers.