Was just half way through doing this report and PC crashed !!! Noe its done it twice!! Sums up the day really. So now you'll all be getting the short angry walk report.
Lucky you.
I started off at the FCS Kilbride carpark. Heading up the road till i got an S bend,from here o took the grassy path down to the burn.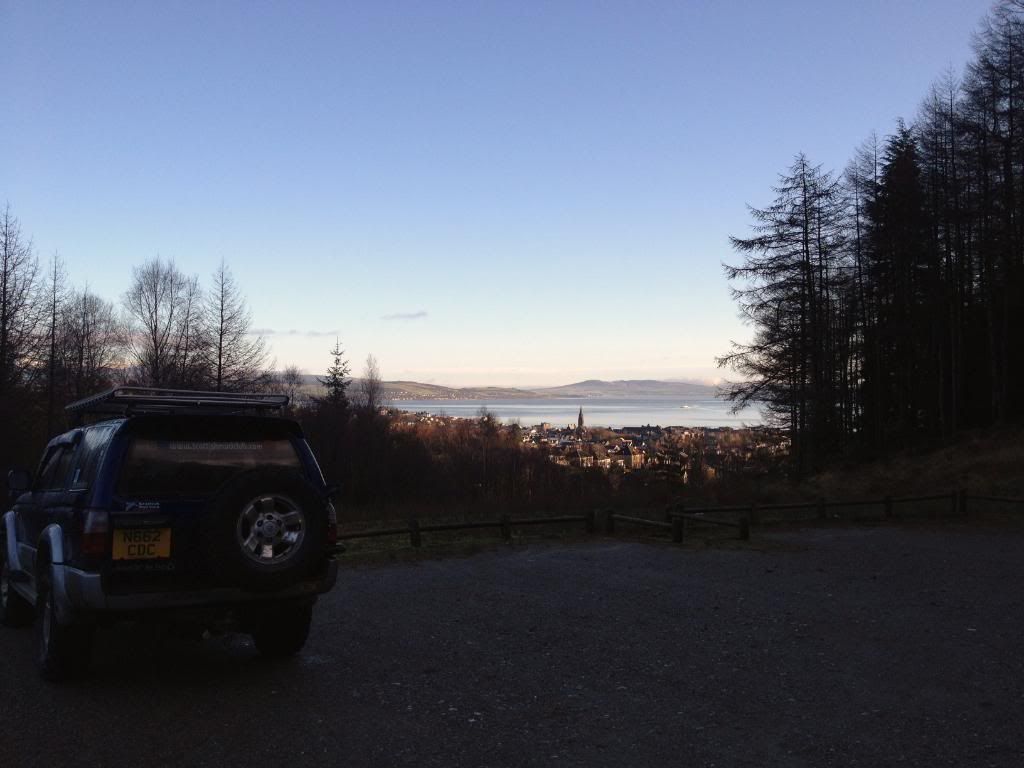 Corner at path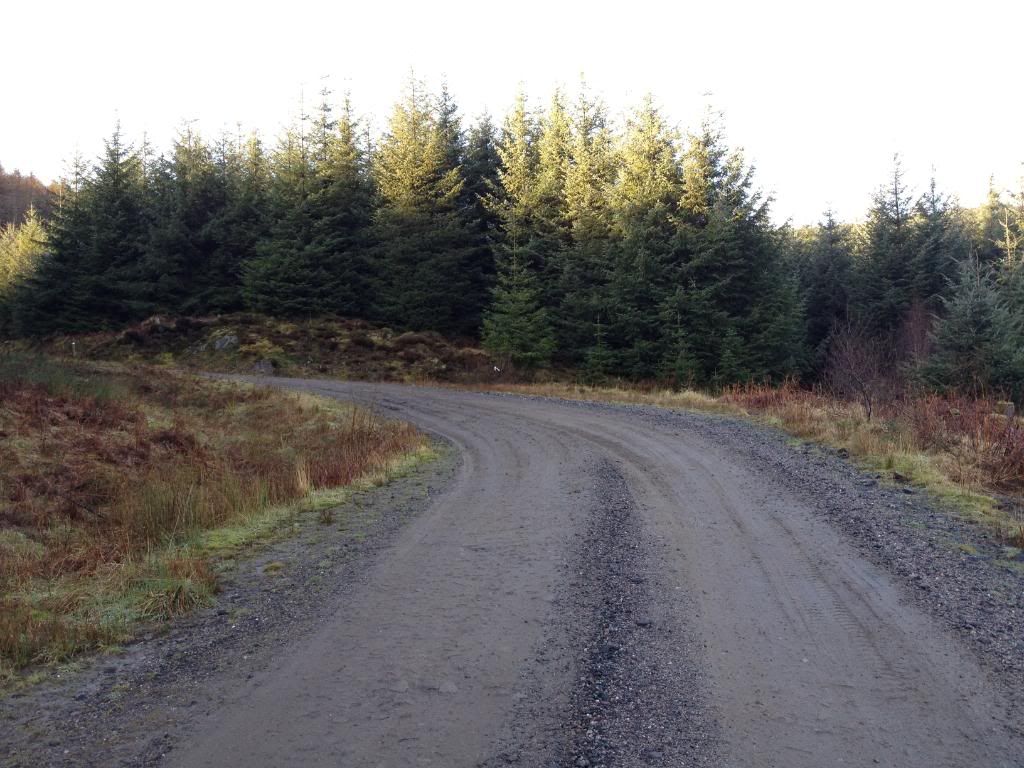 Path
Crossed the burn
Back onto path.........with windblow !!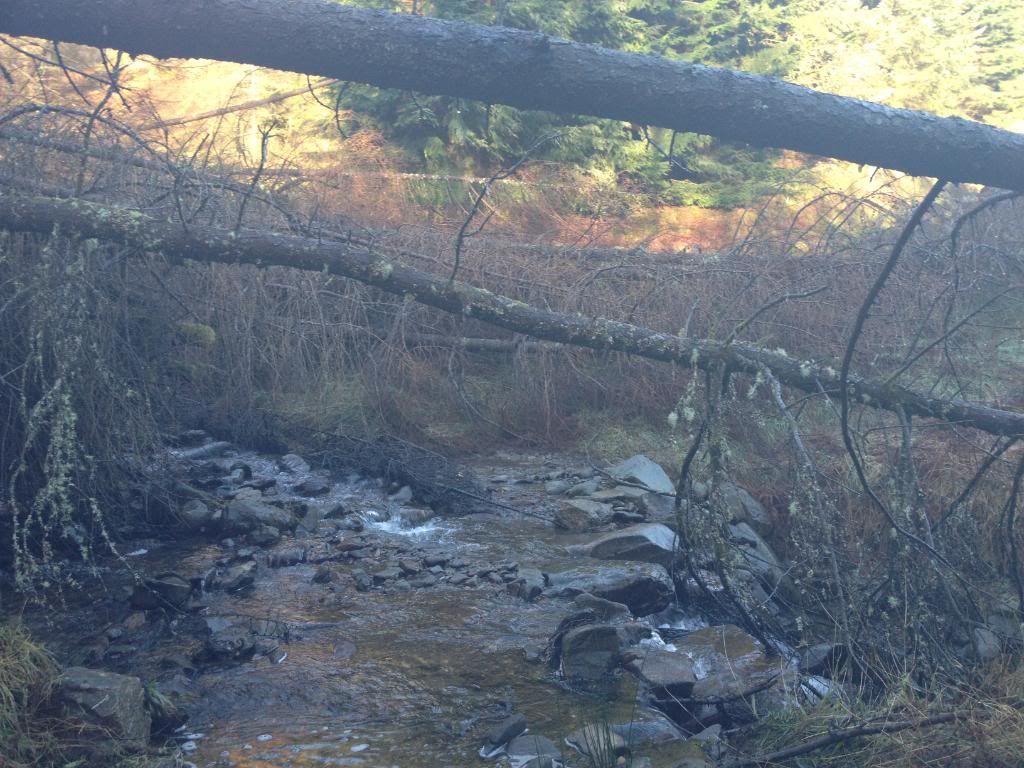 From here,the once nice path i remembered had been destroyed by a Forwarder. Ruts upto 2' in sections.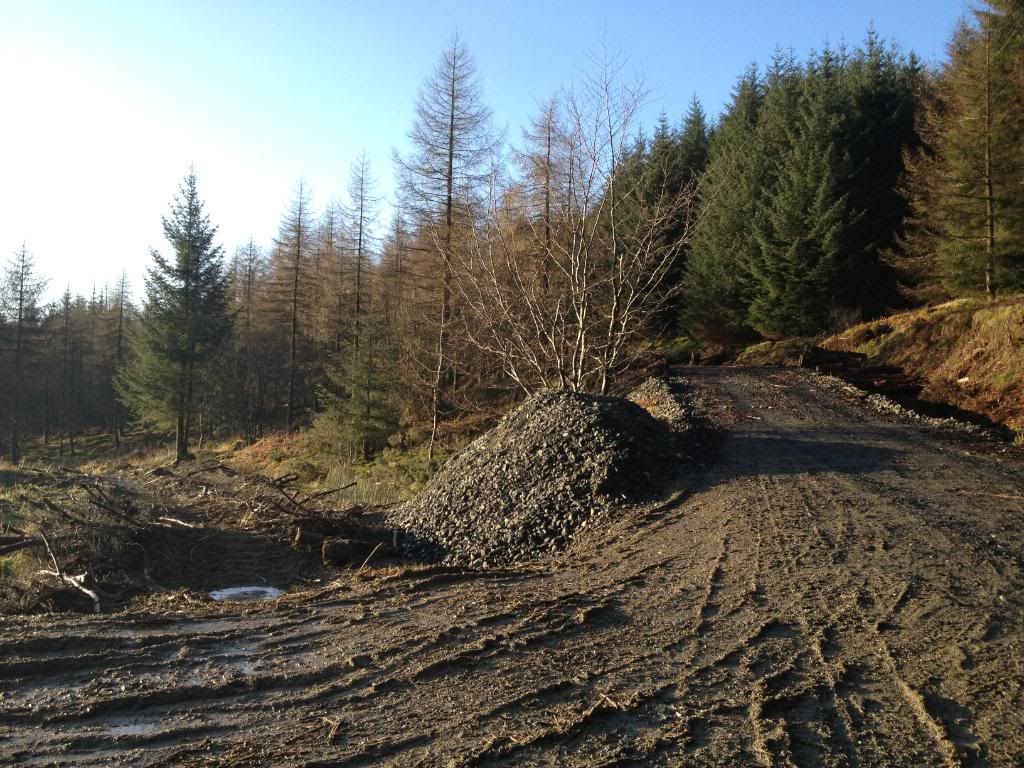 Once you meet the road again turn left and continue. The road has been extended and re ditched over the past few years. So the wooden steps i'd normaly take were gone. My other option was to head off the road at turning circle where road ends,but since the extension there was no road end.............doh !!
I did however get to try my micro spikes on for the 1st time on an icy stretch of road.
Do they look pink !!! ???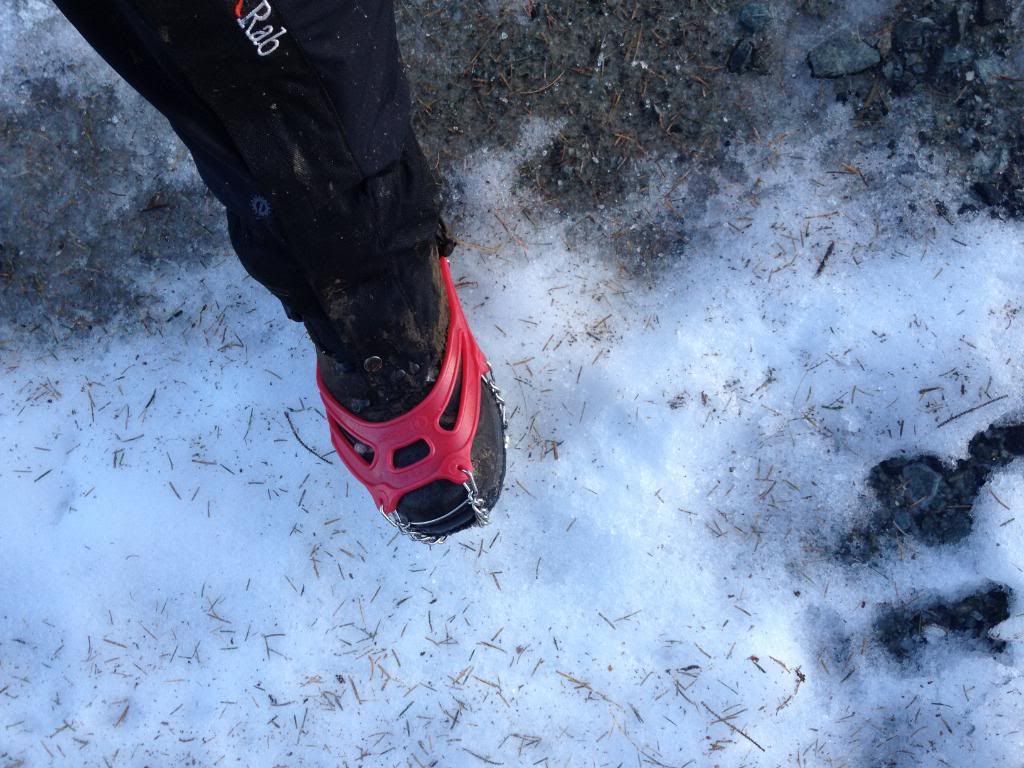 Even had a wee run about the icy section to see how the spikes performed.......'impressed'
With no road end and no steps i continued to where i knew the road came onto the open hillside. Soon as i was out the trees i turned right.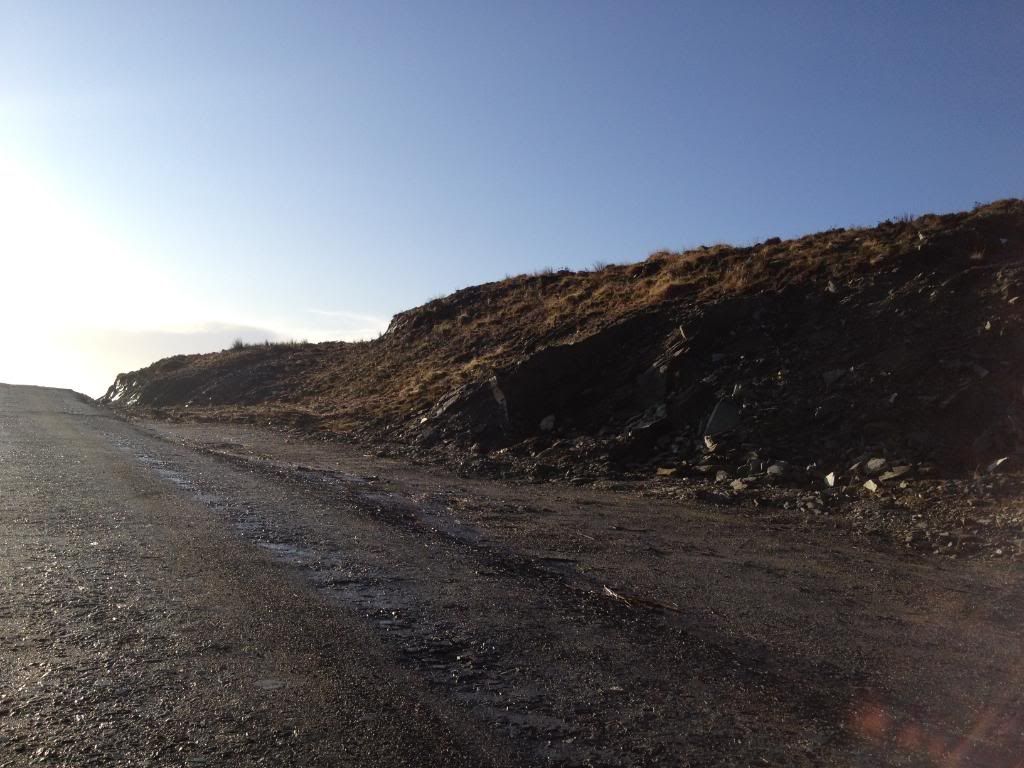 Once off the road,i noticed a fence,so walked over to get a pic of Black Craig.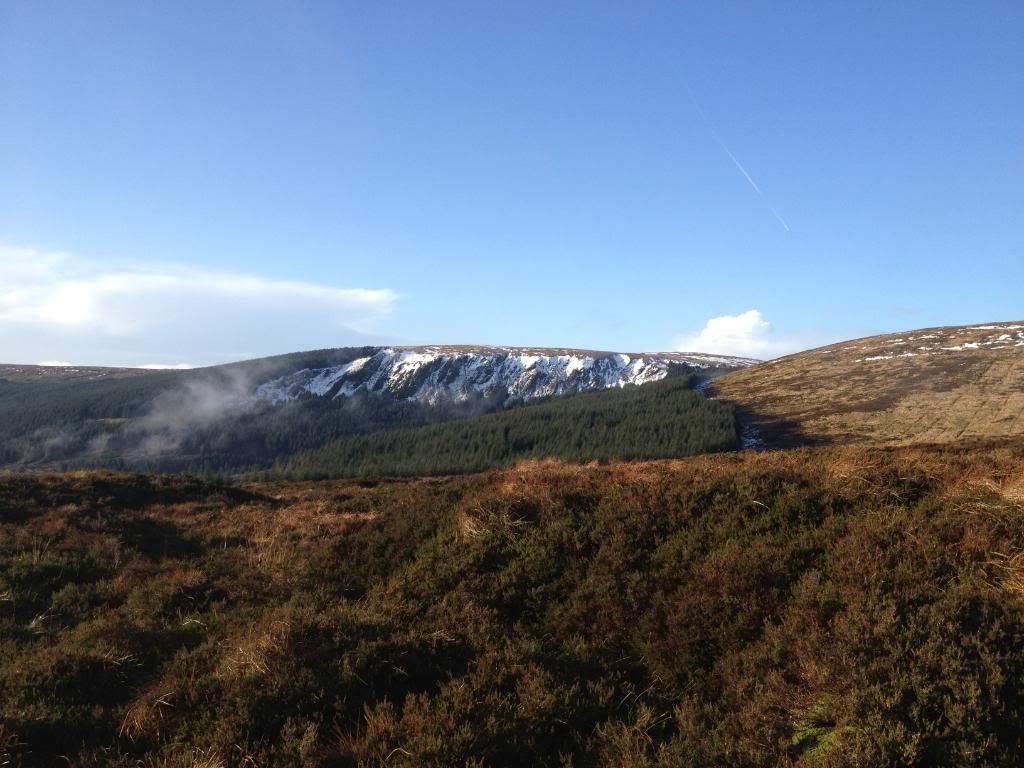 From here i could aslo see the Bishops Seat,i followed this fence line all the way up........ It was wet underfoot !!
There was something that resembled a quad track i tried to follow this but it was soaking.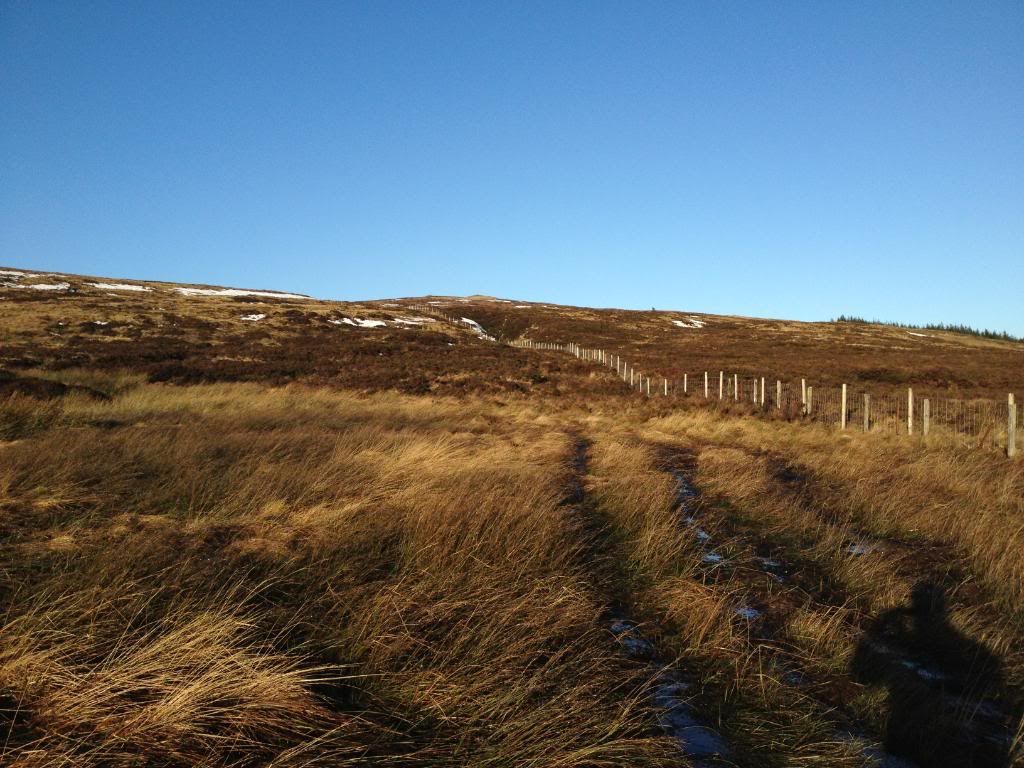 By this time i was fed up of bogs!! I cut across the hill to pick up the path i knew was there rather than continue straight for the summit. From here the summit wasn't to far away. This was the path i should have been on if i had gotten of the forestry road at usual place.
Thats better.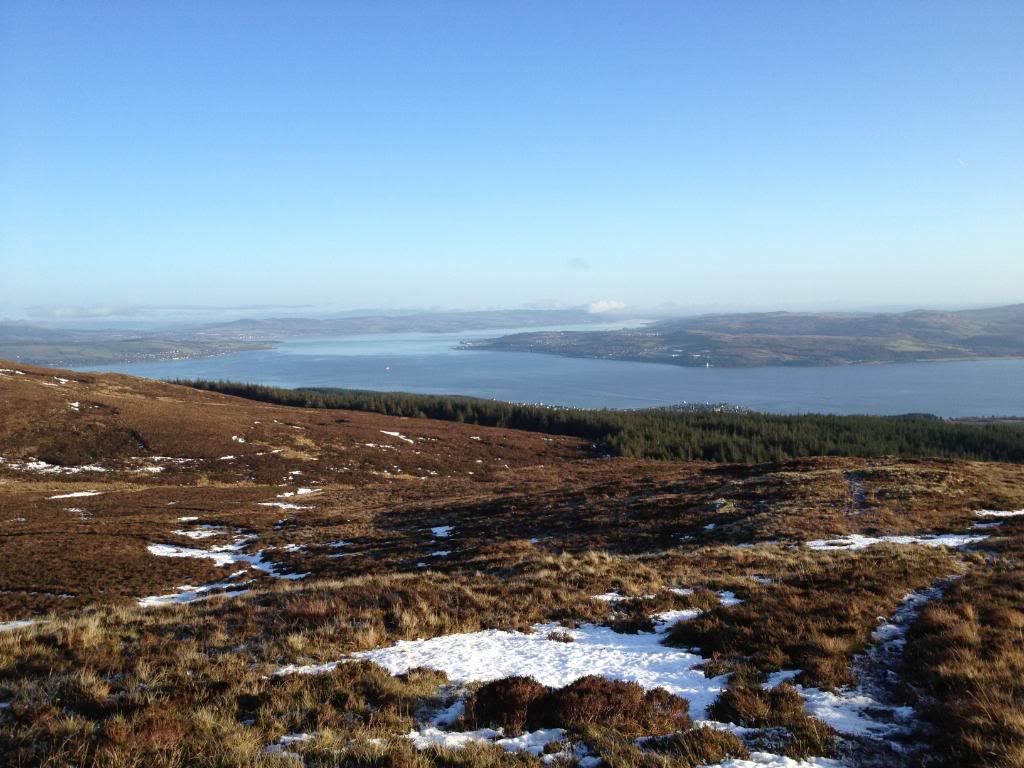 Bishops seat Trig point.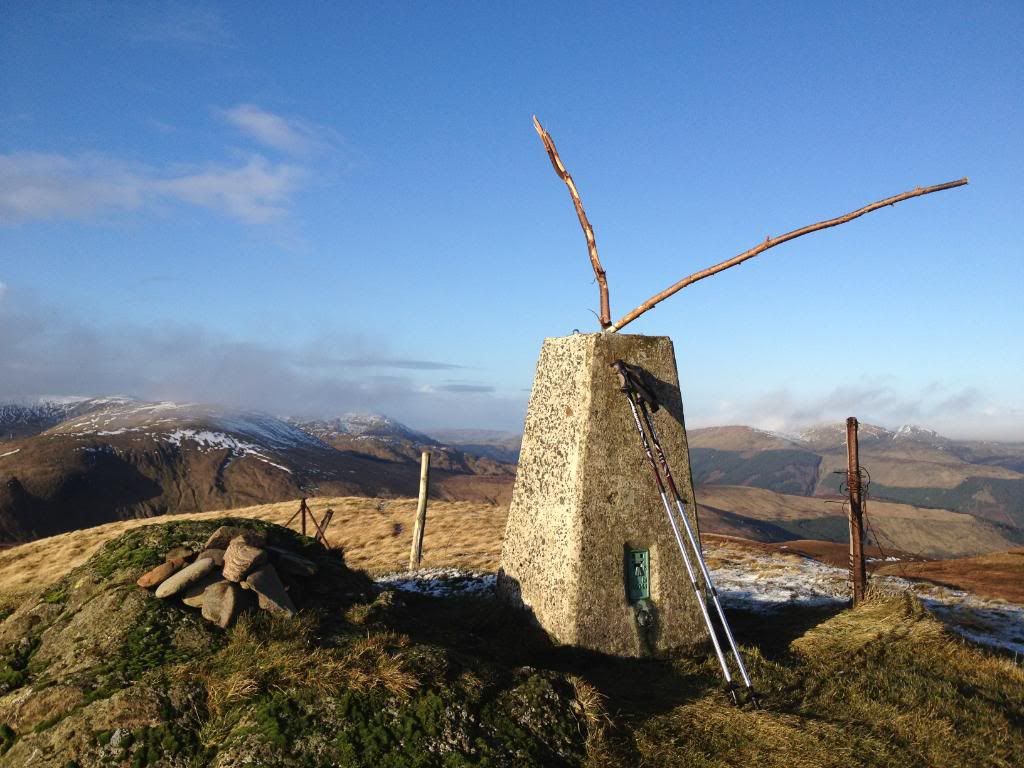 View !!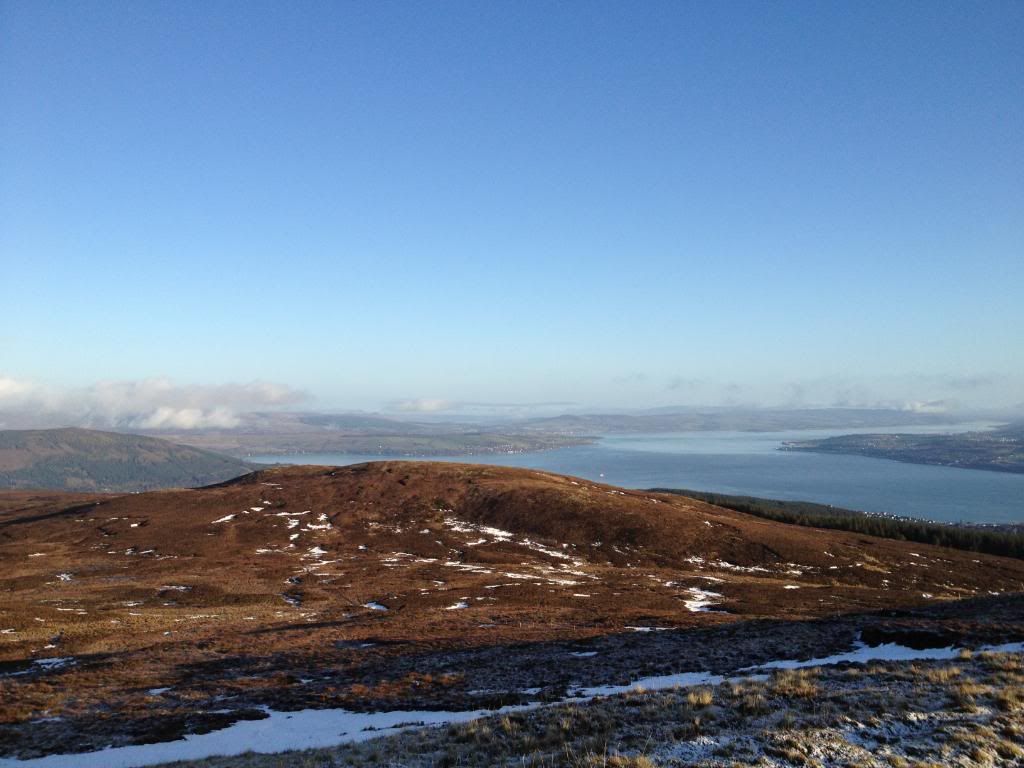 Clag starting to roll in..............just the way i was heading !!!
No hanging about the clag was coming. Headed off, following the fence line again...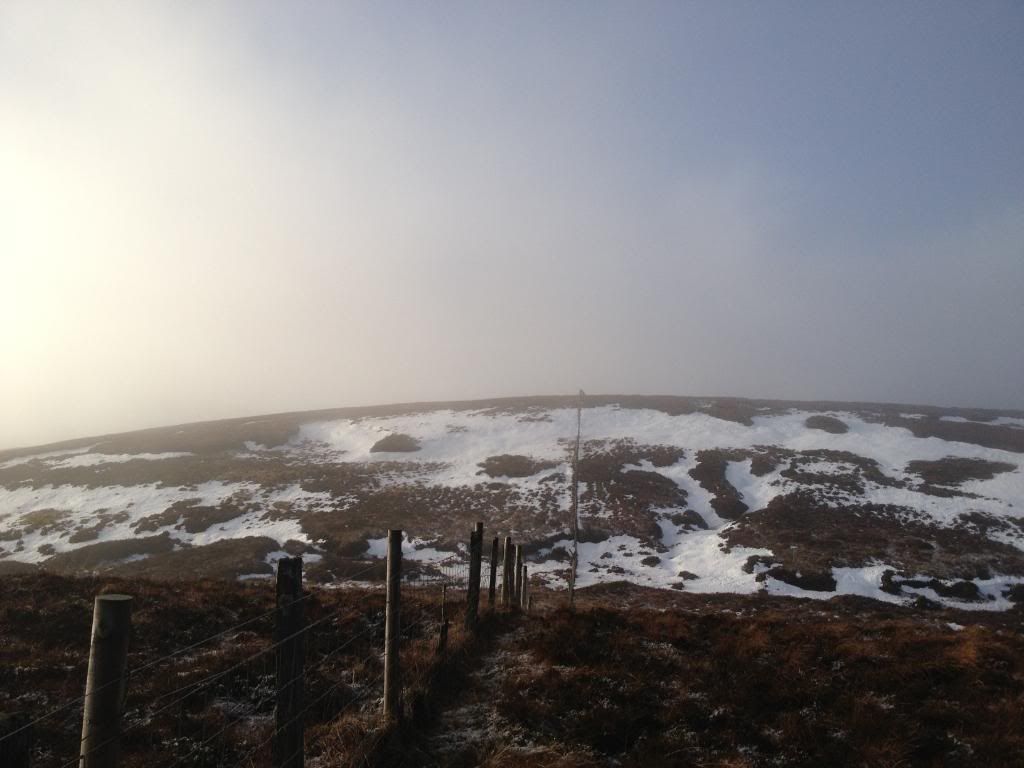 Hello,just me big heed !!
I headed for another wee hill,can't remember the name,and then onto a Cairn.
Looking towards Cruach nan Capull from Cairn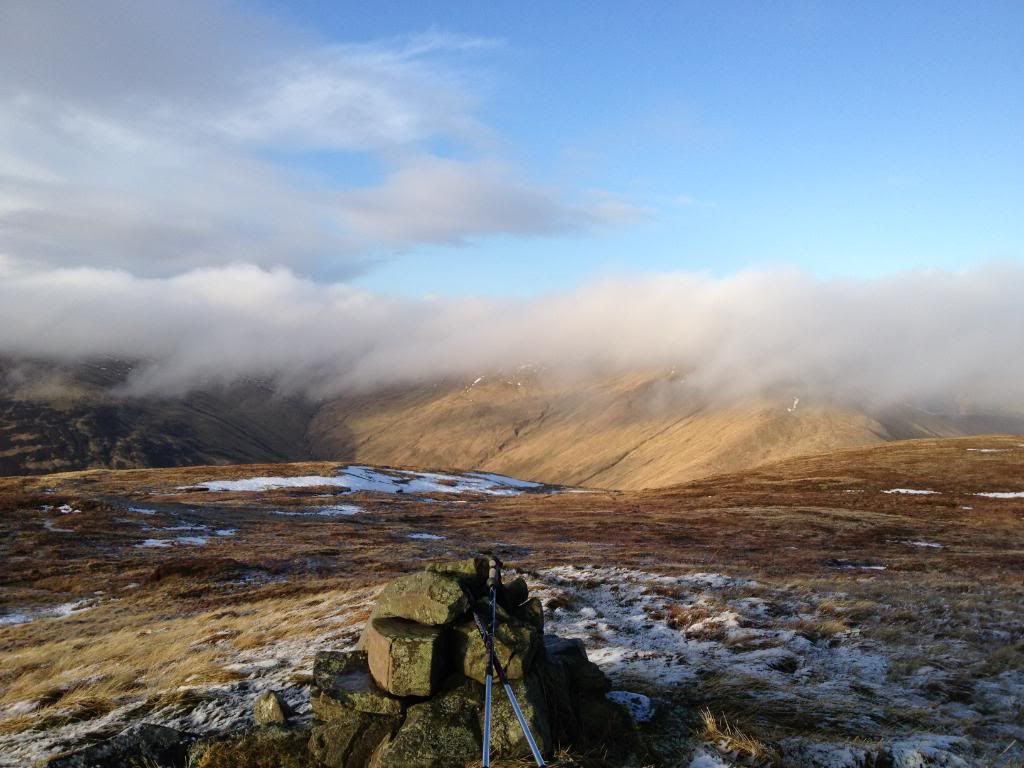 Then it was off to find Black Craig in the Clag,was only 0.3 miles away.
Could have fallen over this wee one. Black Craig.....done !! Couldn't see a thing but thats nothin new !!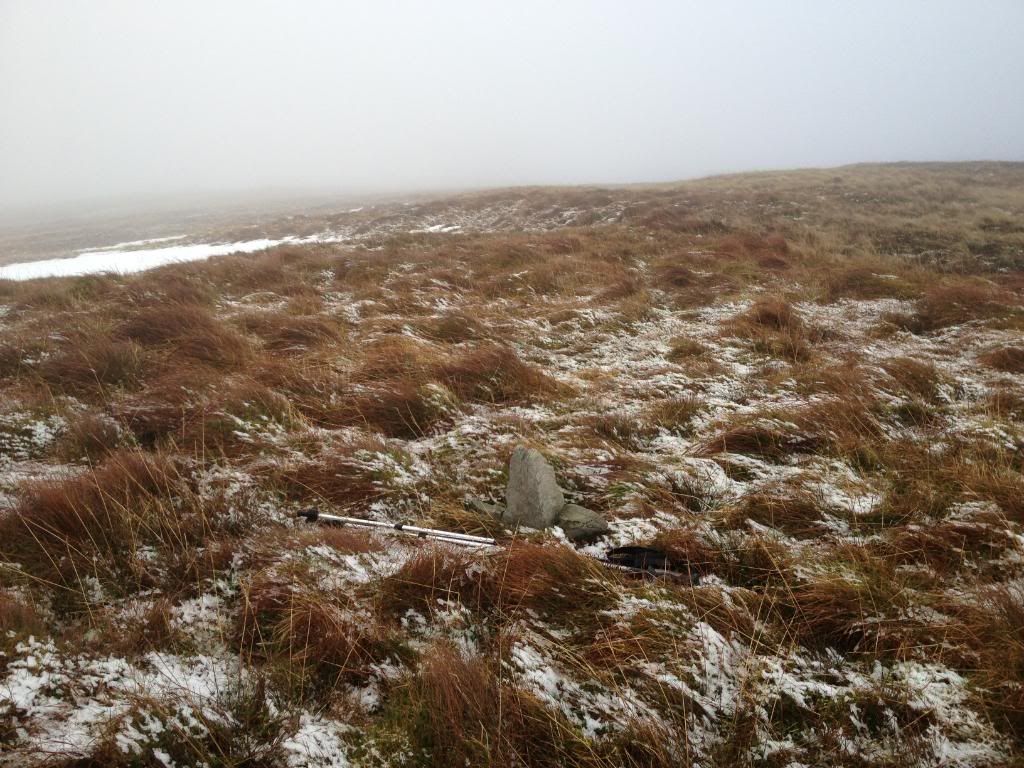 Time for Descent. The thought of going back the way i came was gettin to me so i decided to try head down earlier....thats what i get for thinking !!! Couldn't see a thing or get a reference to where i was. So it was time for google maps
Ok,get to the tree line,follow it over the hill and down to the road...simples!! Well it seemed to take forever. This little hole never helped.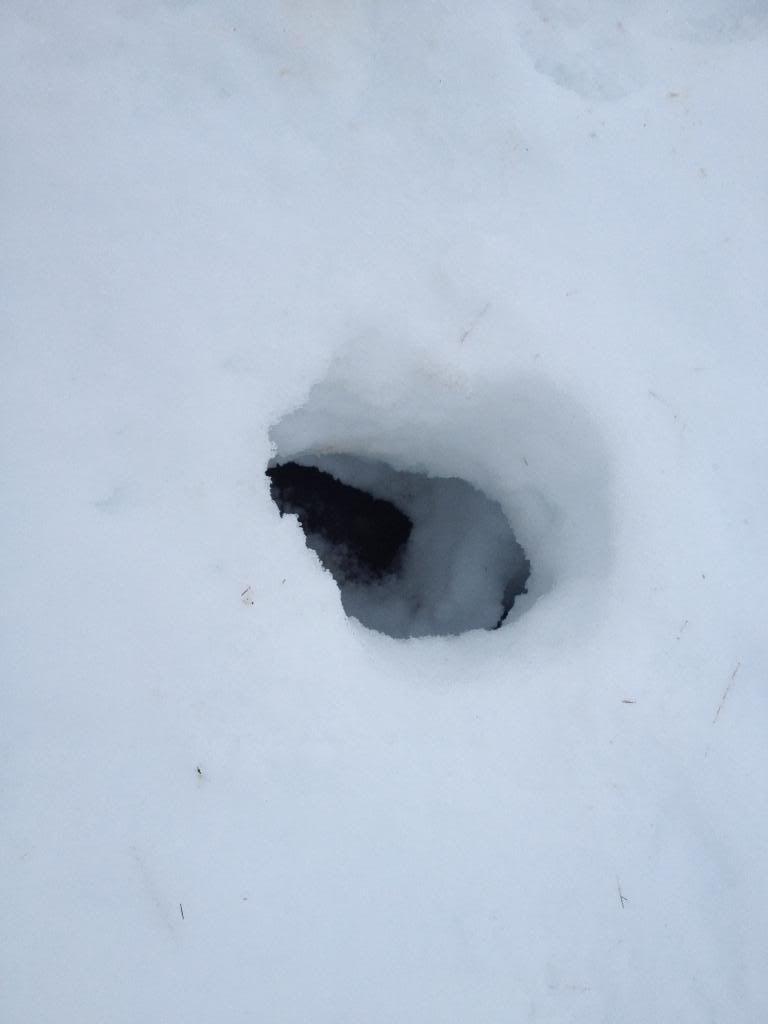 Or this little river i had to cross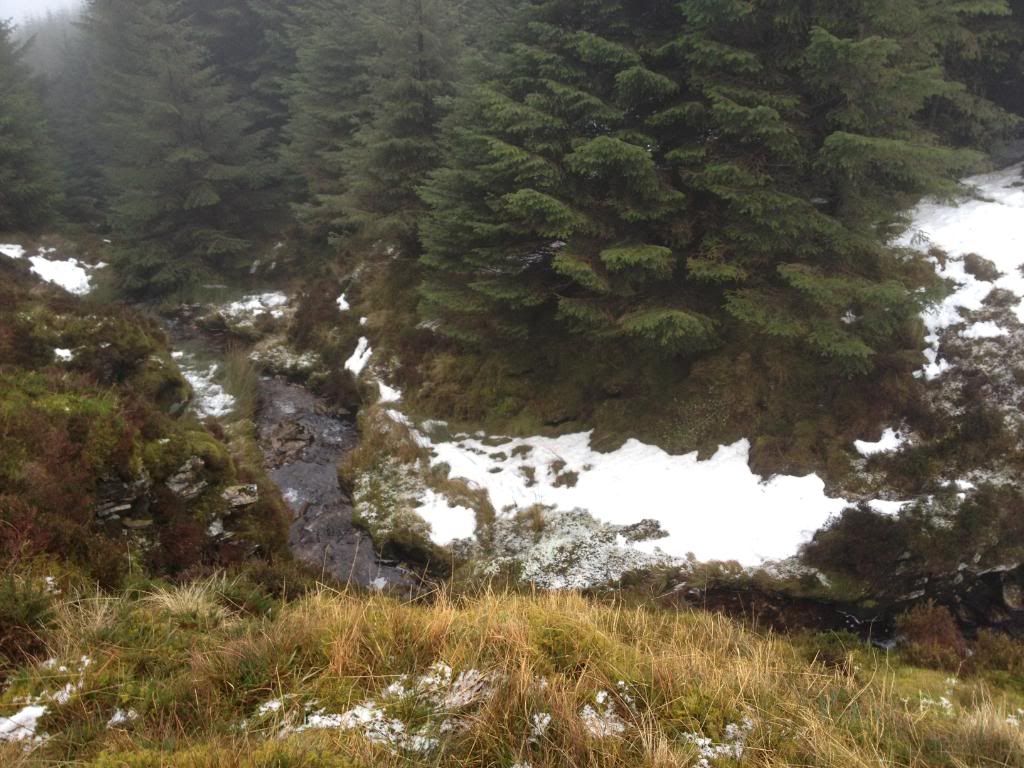 Did someone steal the trees i was following ? Keeping high enough to see over the trees in case it did clear and i could see where i was,i continued on.
A shimmer of hope !! Bute and Arran in the background. that ment i was................still up a hill
Back at road,phew. Bute and Arran
Black Craig all clear...........doh !!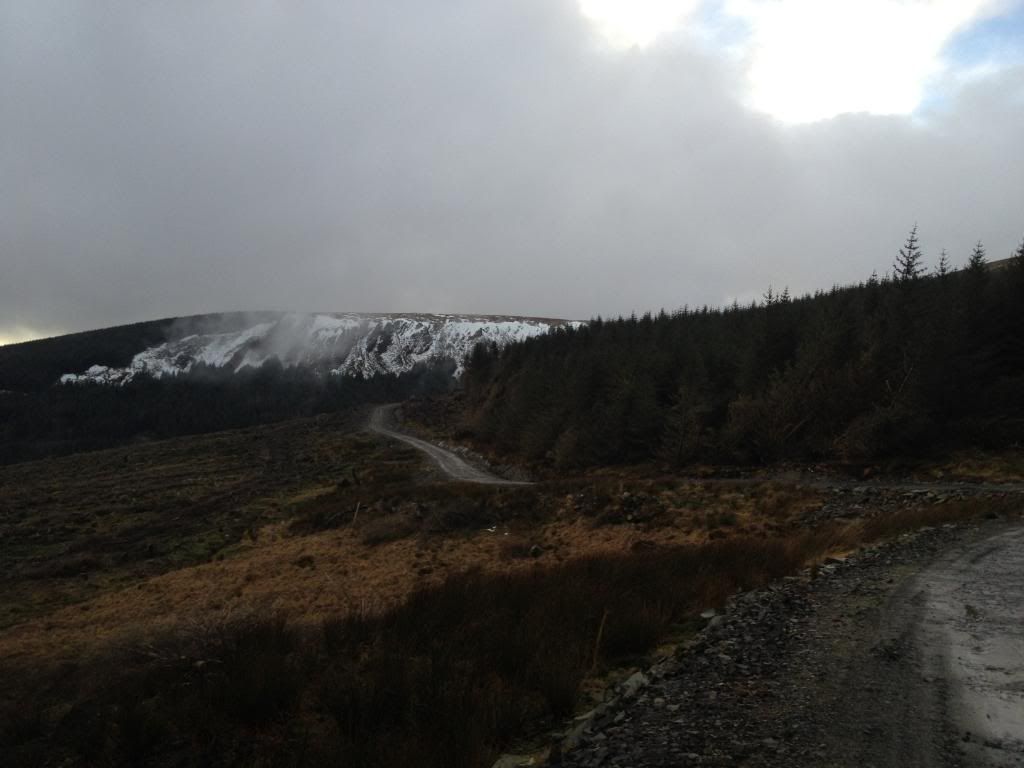 I headed back to where i left the forest road before hitting the hill. It was on my mind to head over and back down Kilbride hill,but i opted to leave it and head back sticking to forestry road. I knew the light would be failing soon. Avoiding that Harvester track from earlier i headed down another section of new road back onto the original road i started.
Spotted this on the way back,i passed it on way up....must be where the original road ended and the start of the Bishops Seat Ascent..................Doh.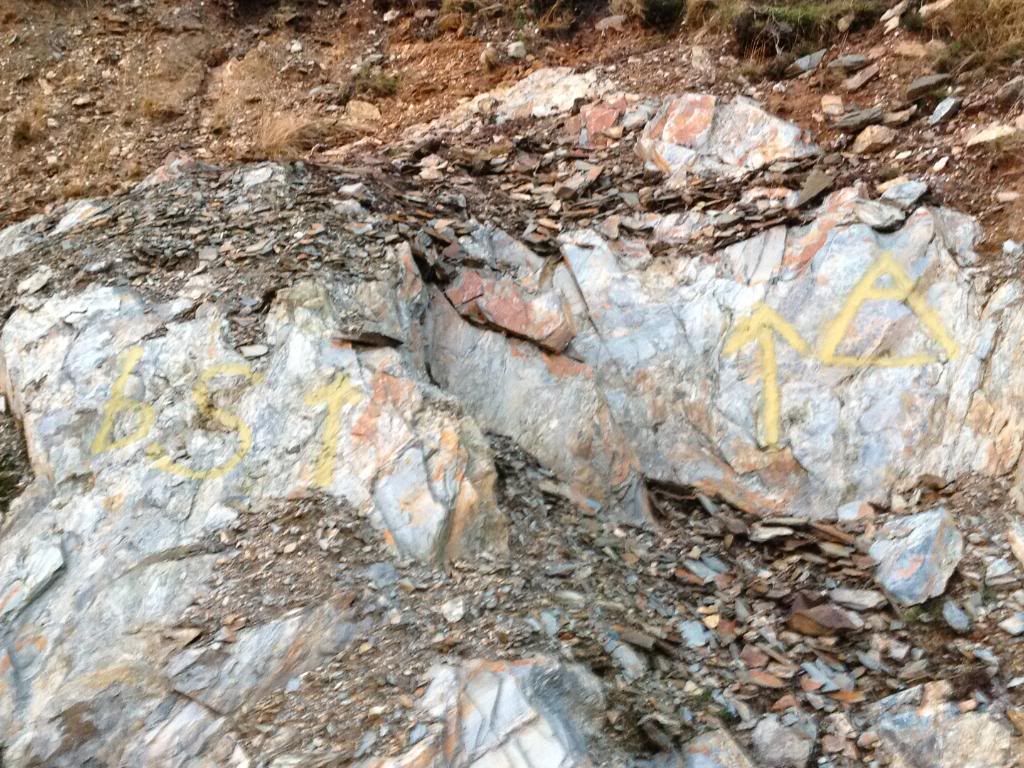 Lookin back up the road.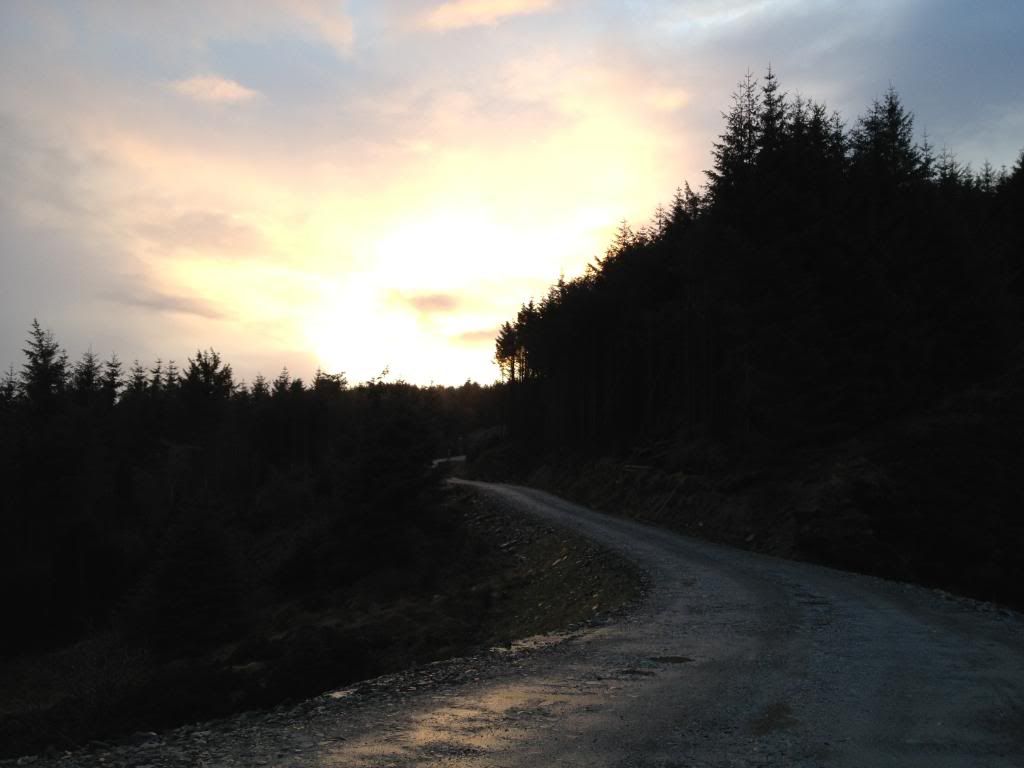 Job done.
And that was the short report