Hill: Beinn Luibhean
Date: Saturday 7 Jan 2012
Distance: 7.5km
Ascent: 850m
Attendees: me
Set off later than usual from Glasgow where the sky was clear and starry – full of optimism that I could get a decent sunrise especially with mainly dry, sunny, and blustery weather forecast for Arrochar. Uneventful journey up – traffic lights at the landslide. Arrived in the "Rest and be thankful" car park – howling wind hammering the car with rain so I stayed put and had a snooze until daylight. No chance of a sunrise then.
Plan for the day was to walk back down the A83, go up and over Beinn Luibhean from the south to the north then up and over Beinn an Lochain arriving back at the car park. The plan didn't quite come to fruition in the end.
Walked down the A83 almost to the start of the trees at a wee layby – view looking back up to Beinn an Lochain.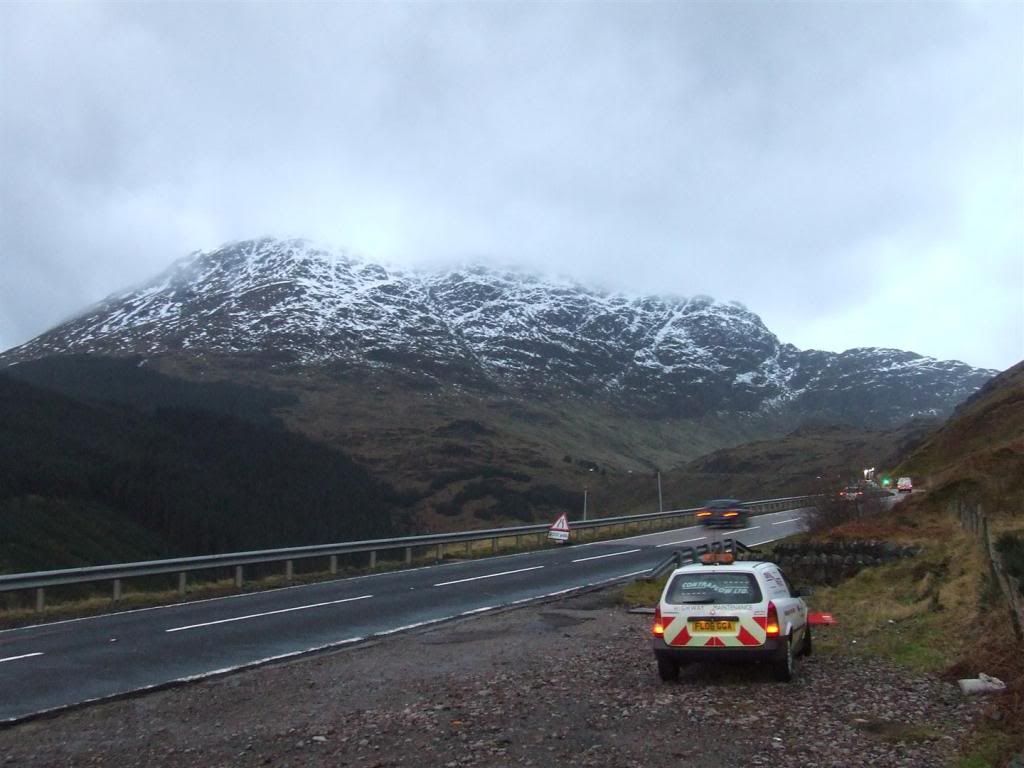 Then started steeply up the side of Beinn Luibhean until I reached the southerly ridge.
View up to Beinn an t-Seilich
The Cobbler and Beinn Narnain
Over to Ben Donich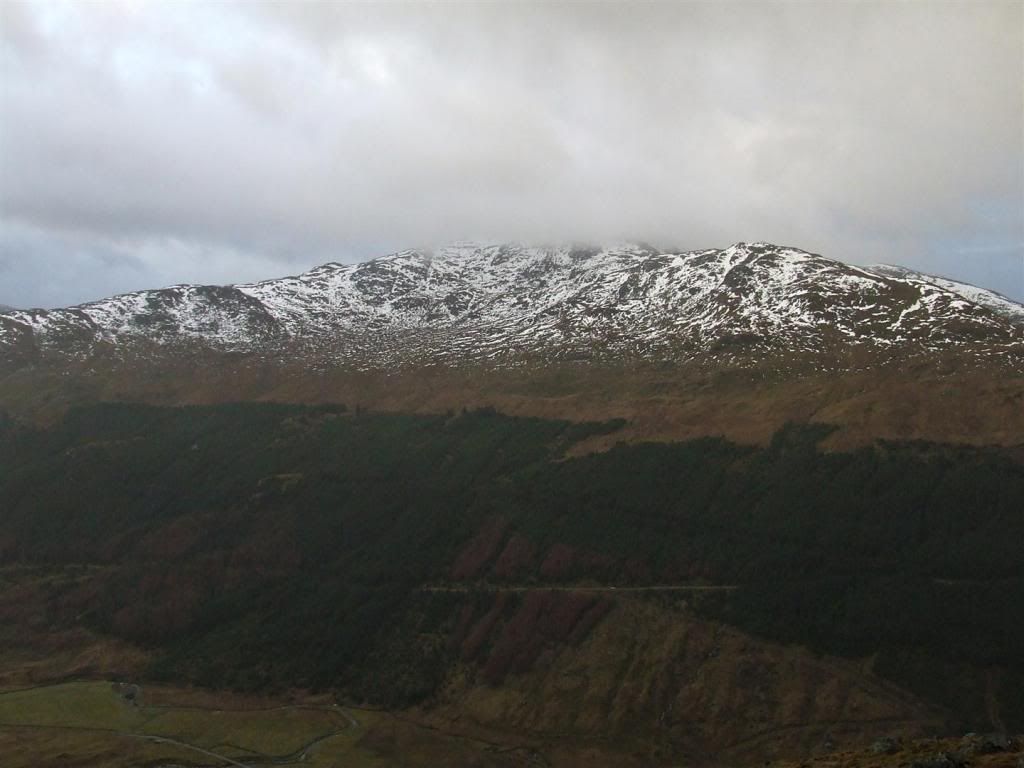 Had various stops for waterproofs and extra layers. The wind wasn't too bad as I was partially sheltered at this stage.
Walked up the ridge with some more dramatic views around due to the ever changing weather.
The Cobbler
Beinn Narnain
More weather
The Cobbler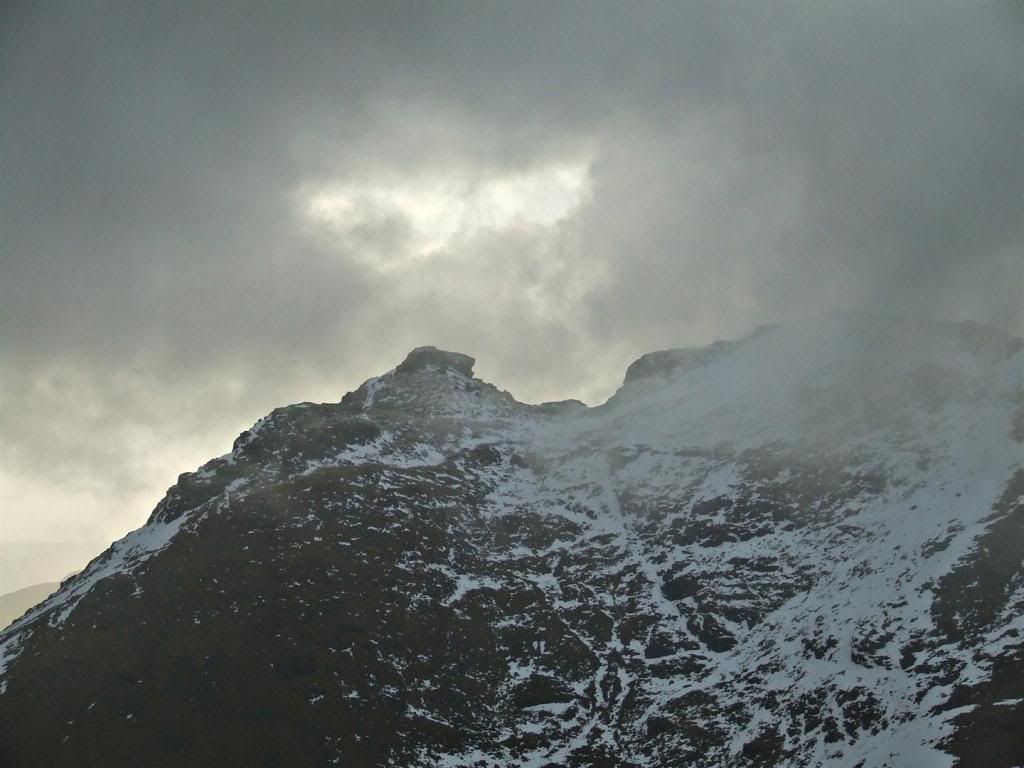 Further up the wind got a lot stronger. Not much snow but the ice axe came in handy for some parts but even handier for keeping me upright. Can't remember ever having been in such strong wind – even the extra weight from festive dinners didn't stop me being blown over several times !
Got to the top eventually but was finding it very difficult to stay upright.
No views from the top. Stayed for a while hunkered down behind a rock but the weather just wasn't going to clear.
Headed off northerly but was soon beginning to think that it may have been better and more sheltered to go back down the ascent route. Kept going though because I was still thinking that Beinn an Lochain was possible.
That thought didn't stay with me long though.
Further down with the wind still very strong I eventually decided that one was enough and didn't want to get blown off Beinn an Lochain – the rain and hail also helped with the decision.
There were some sections of snow where I was able to slide a bit.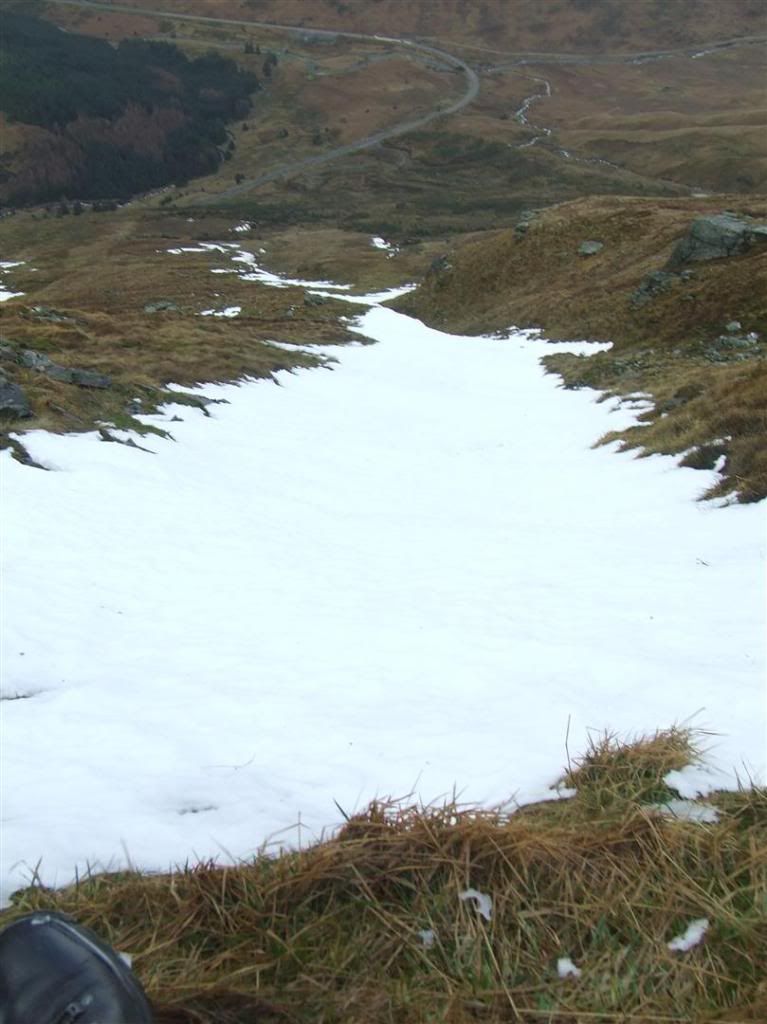 The weather did clear up a bit further down to let me see more of Beinn an Lochain and Binnein an Fhidleir.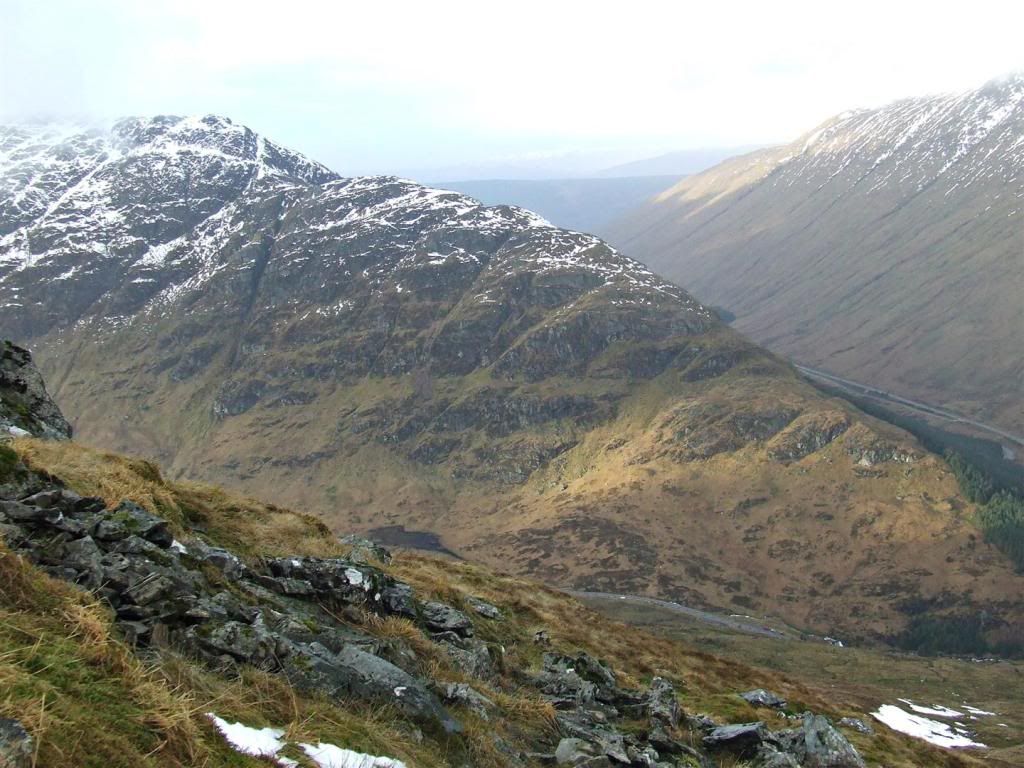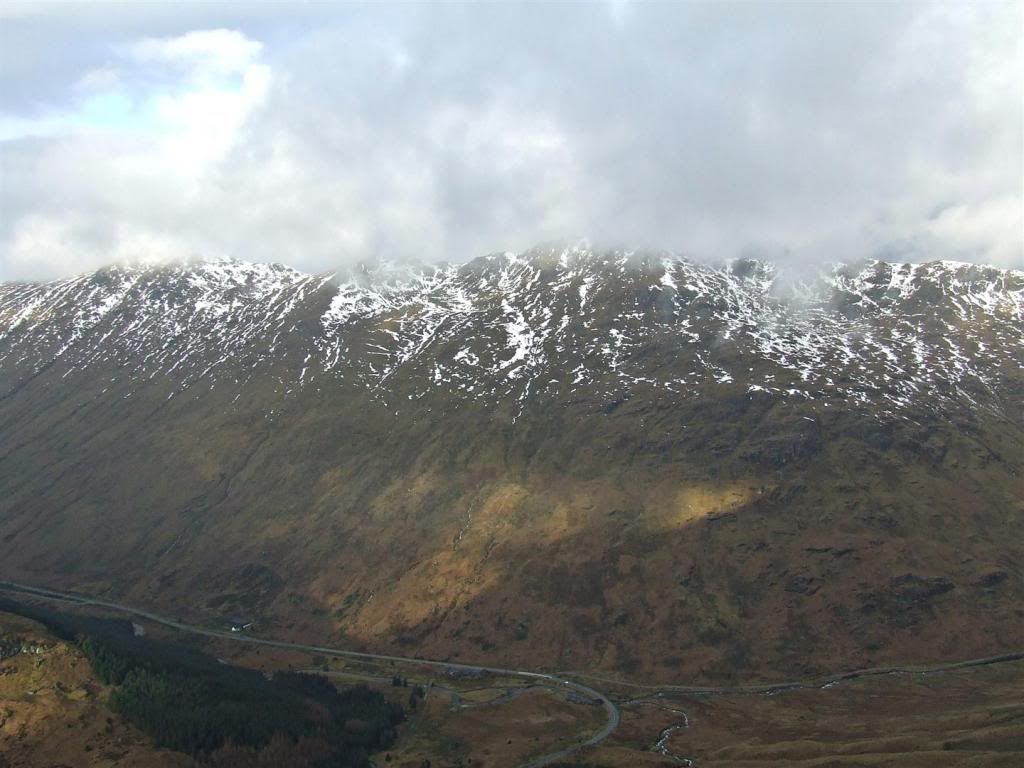 Took a fairly direct route back down to the A83 and then had to walk back up the A83 to get to the car. Met a cyclist who was walking his bike because of the strength of the wind. It was good to get back out after such a long break from the hills but the effects of the festive food were felt more than I'd anticipated.....