So with a lack of anything better to do, M and I decided to go up to the white mounth fae Invercauld. Carn a t-sagairt mor is the only white mounther I had only climbed the once on a crappy day, and M hadnt climbed it before, so an obvious choice really.
We arranged to meet up on the bus, and that all went well, but unfortunately explaining to the Polish bus driver where Invercauld was, was challenging. By the time we got dropped off it was going on for 10AM, and the sun was out.
The old Invercauld bridge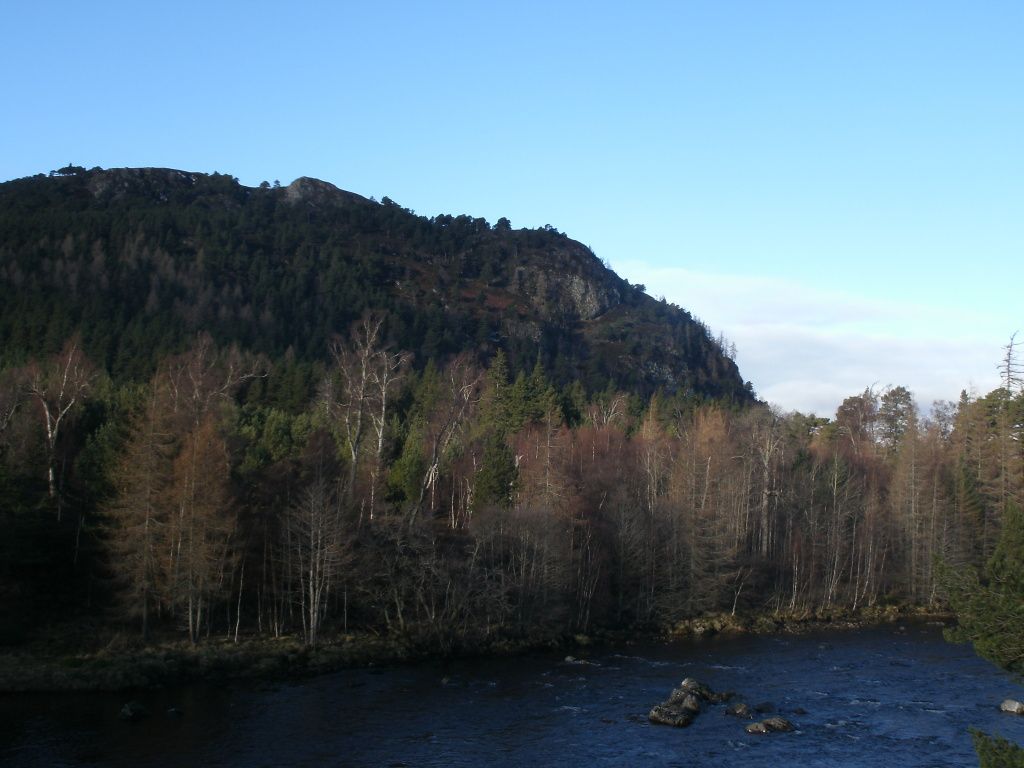 We crossed the old bridge and headed up through the idyllic old pine forest, regretting the winter gear, and stopping for many a kit faff. We deviated from the route slightly to take in the falls.
Then plodded on upward until we were above the treeline. Looked like prime Capercaillie country, but still no sightings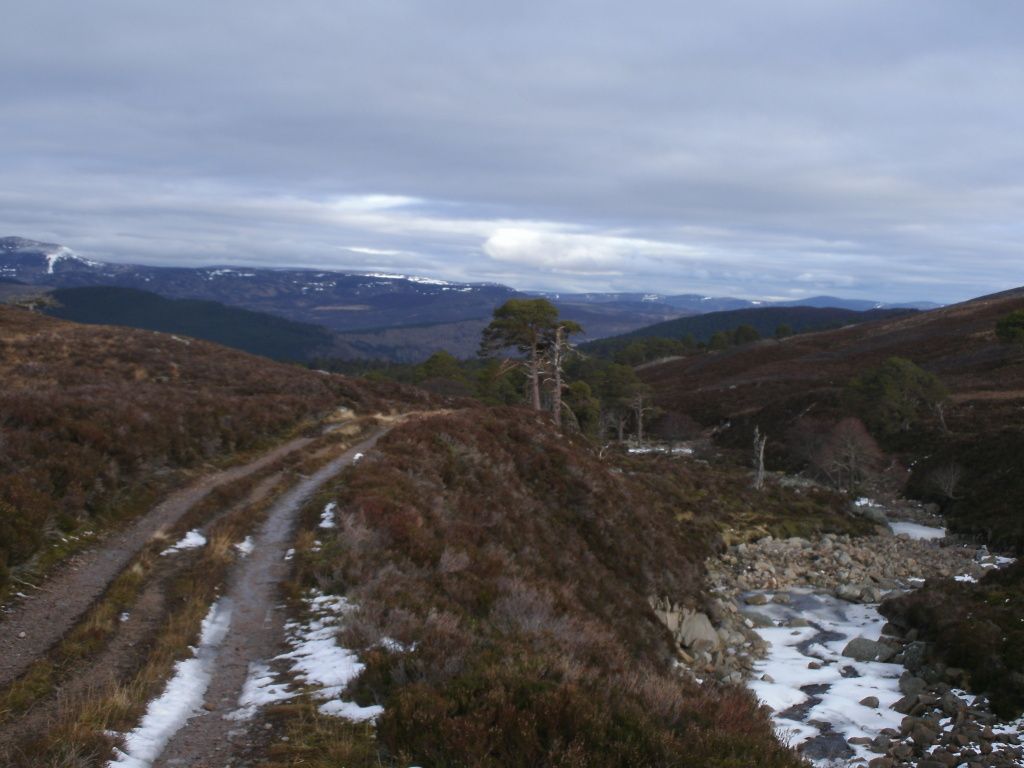 We stopped for a cuppa at a wee stable at the top of the track - the first stop of many, as we made our way up the excellent path that goes up that side. We had some nice everchanging views of Bhuird & a'an. It was warm, and eerily still but the clag was starting to come down..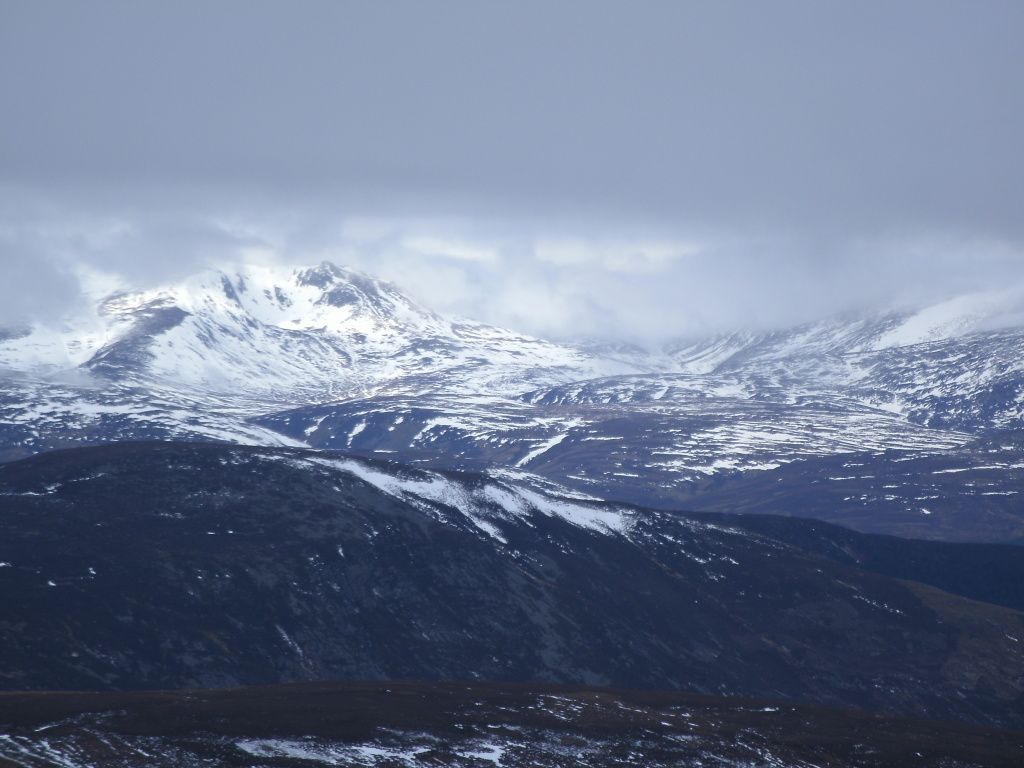 Even up on the ridge, the snow was rather slushy, and I couldn't believe the change on last week. It was just a short hop from here up to the summit.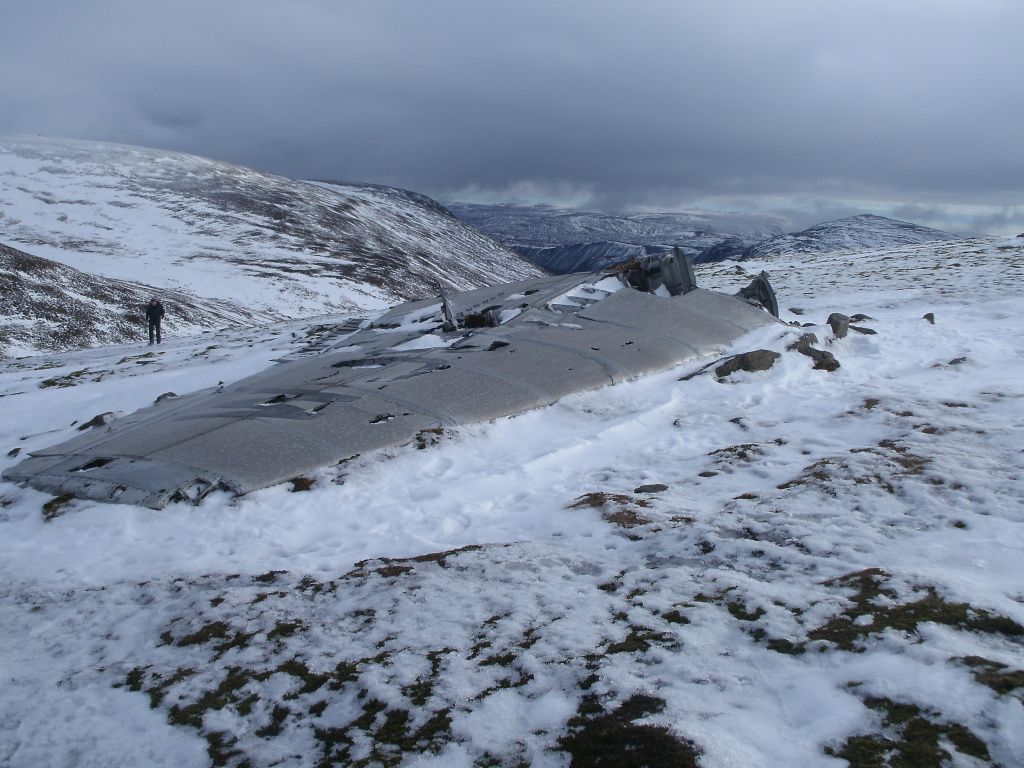 The plane wreckage
Me at one of the cairns - I later saw from my GPS that the other cairn was the actual top.
View down toward Dubh Loch
We made it down to the main path and were surprised that there were no footprints at all along it - how strange.. Its a good path down to Callater.. The mists were really coming down by now, though still some nice views as we descended.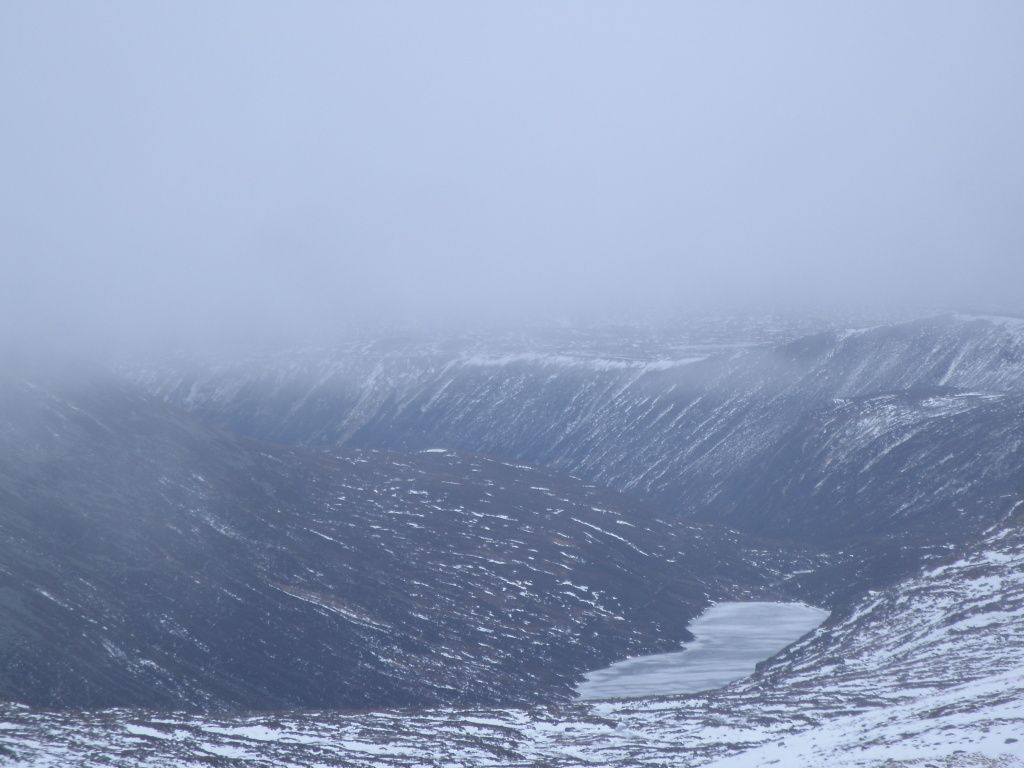 Dubh loch

Up toward Tolmount
Frozen loch Callater
We popped in to the Bothy at Callater for a cuppa - nobody home at the lodge today. The track down to Auchallater seemed to pass really quickly.
The old masons cottage in glen callater - He spent over a year of his life cutting the slates for Callater lodge from the gorge at Auchallater. Its a tiny hut, and I dont know how anyone could of lived there.
We stopped for more tea at the bridge over clunie water, and made it down to Braemar along the golf road in time for a pint in the Fyfe Arms afore the bus home.