Off call again this weekend. So time for the hills. A week prior to the walk,i decided to start a Facebook page as to save the hassle of txtin people to see if they wanted to head out,or if anyone else was heading out they could let others know. Cowal Summit Baggers were born.
Myself and Martin 'Mears' had decided to head to Ben Chonzie after reading Doogz walk report from the other week. Something for the winter that wasn't going to be to taxing or dangerous. Mentioned it on Facebook and before we knew it , a few friends were coming to join us. 5 for sure with a few possibles,all of different experience and fitness.
Sunday morning was cold and clear....ideal.
Sadly received a txt from 'Mears' at 05.30 to say he couldn't make it.
We headed off from home picking up Jamie at the top of the Rest and be Thankfull and motored onto Comrie,heading up Glen Lednock meeting Dave at the carpark. We kitted up and were on our way for just before 09.00. Still clear and dry , our expectations were high of getting some views for a change,we were not dissapointed.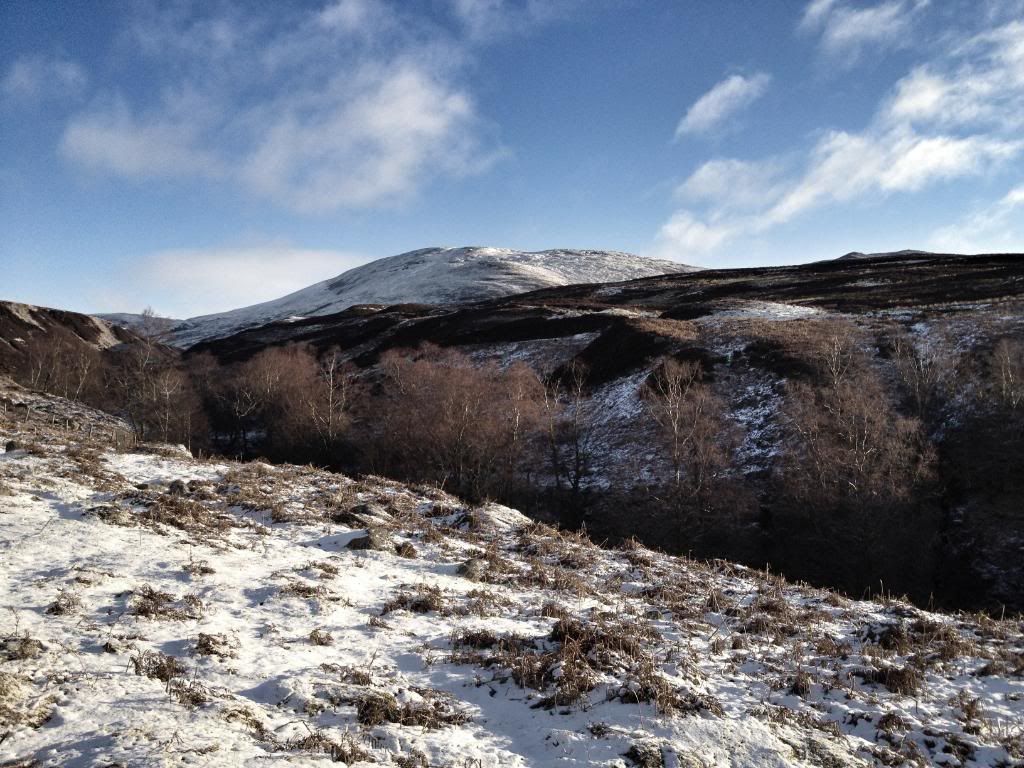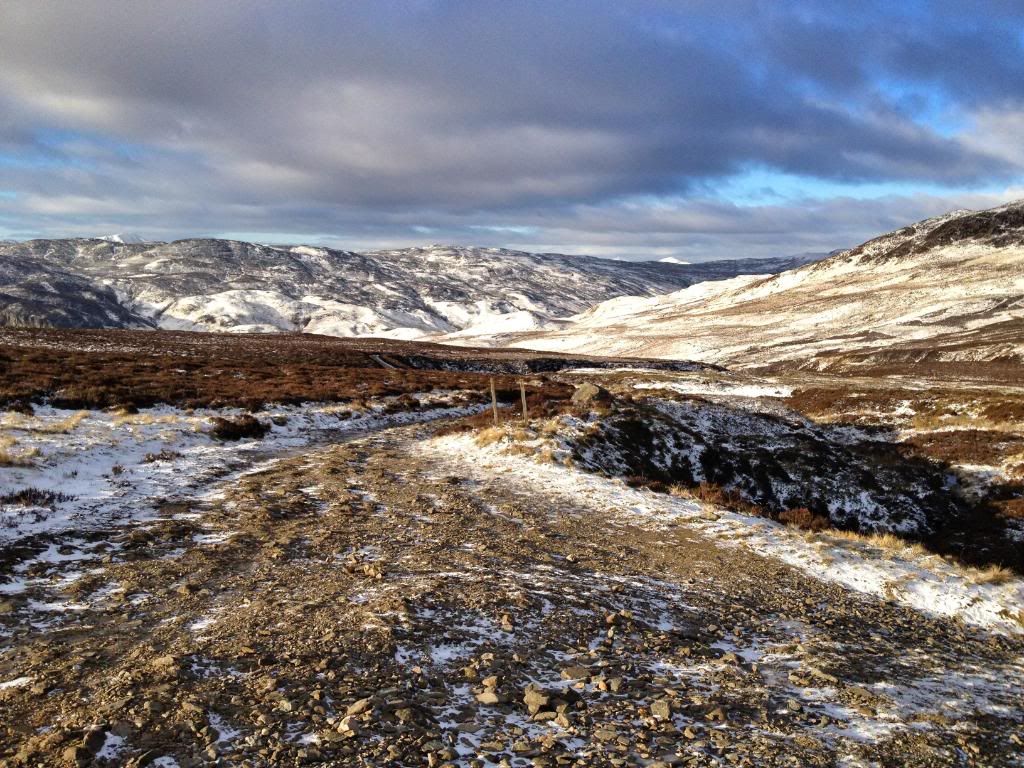 As we climbed higher on the track the view just got better and better. The track was extremely icy in some places but 99.9% avoidable. It had started to cloud over a wee bit,but visibilty excellent.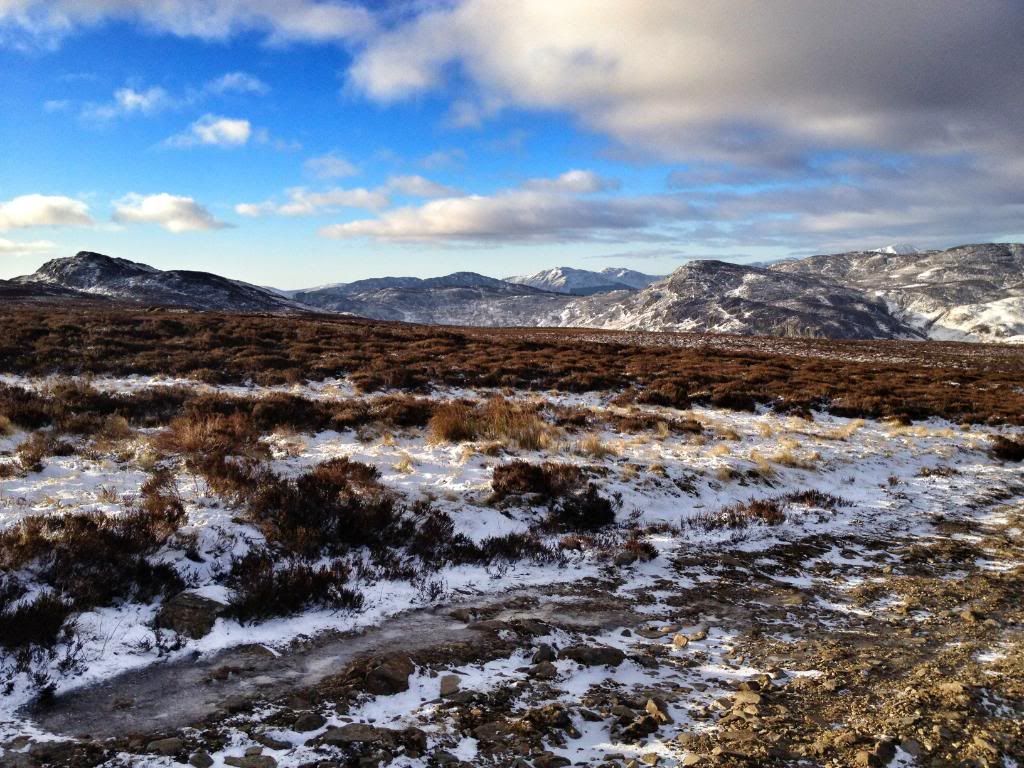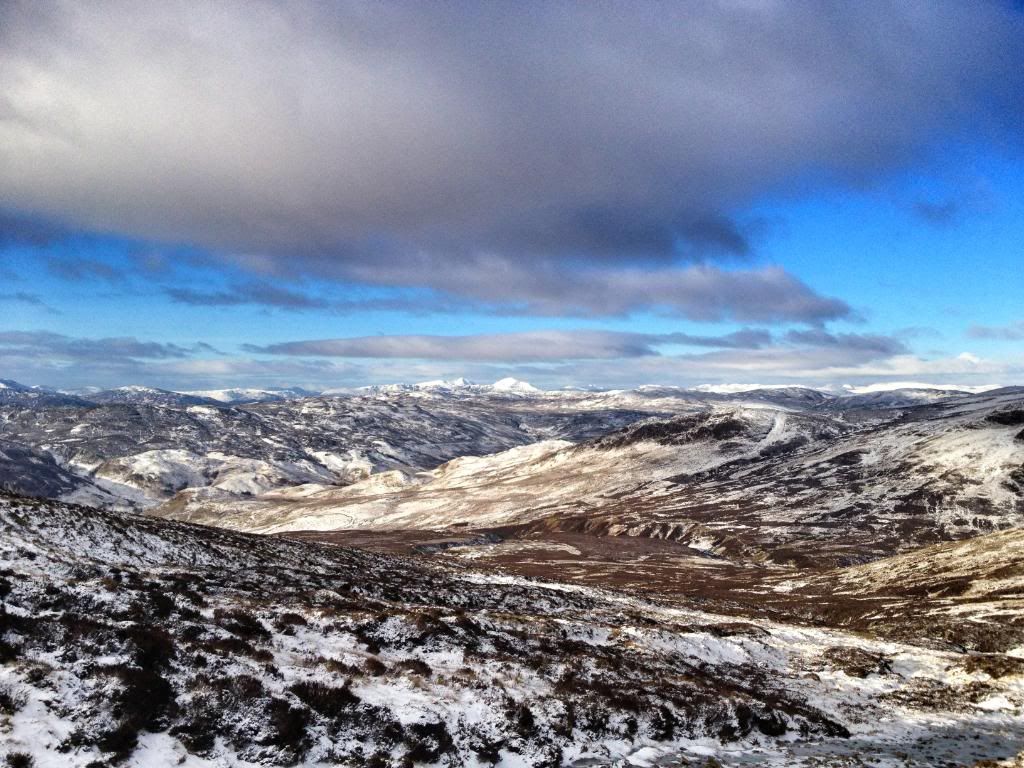 We continued to almost the end of the track,we turned off onto the hill just as the track headed right. The track ahead was easy to see.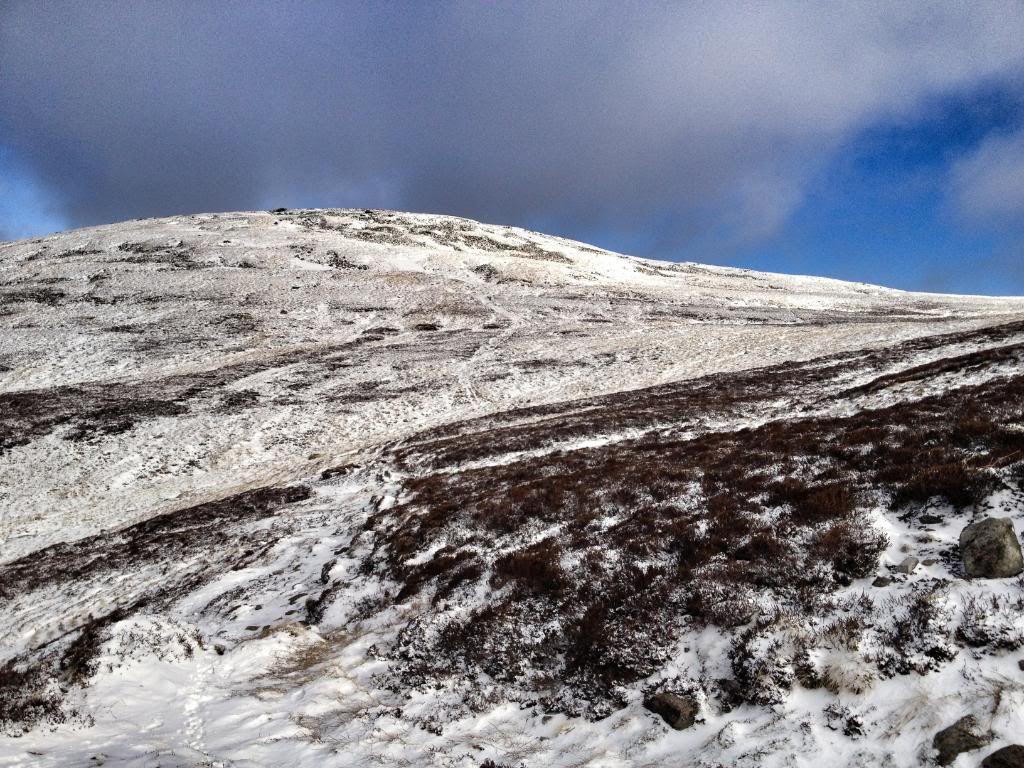 Jamie Mc and Dave up ahead.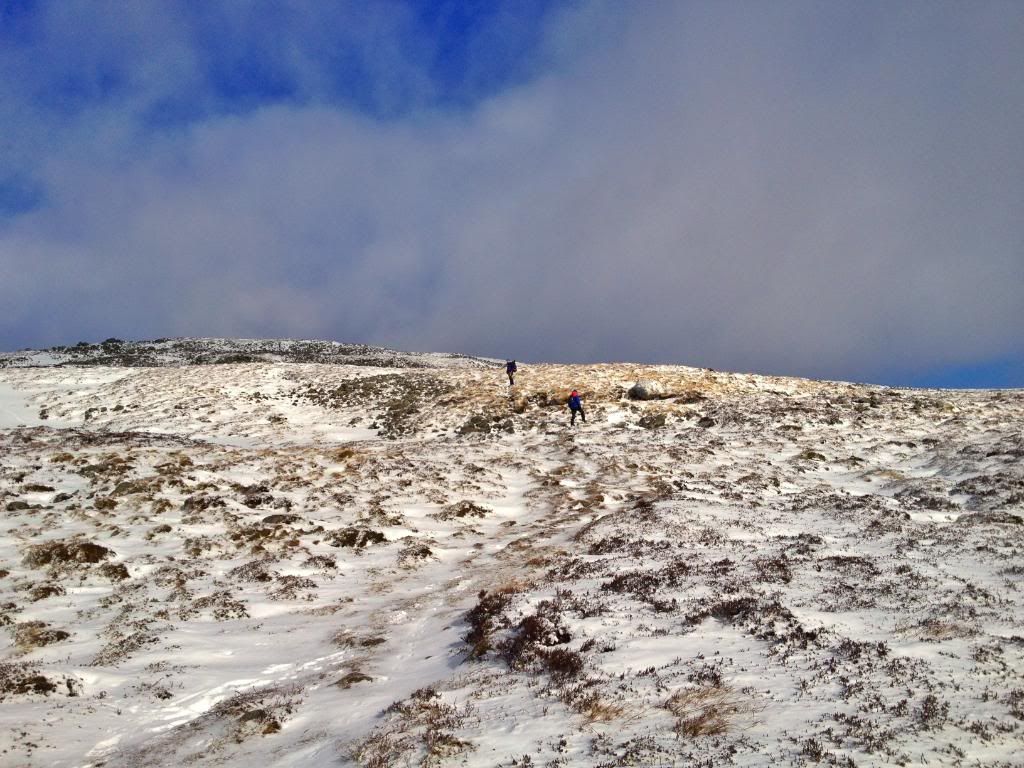 Mr T and Dave heading to the fence line.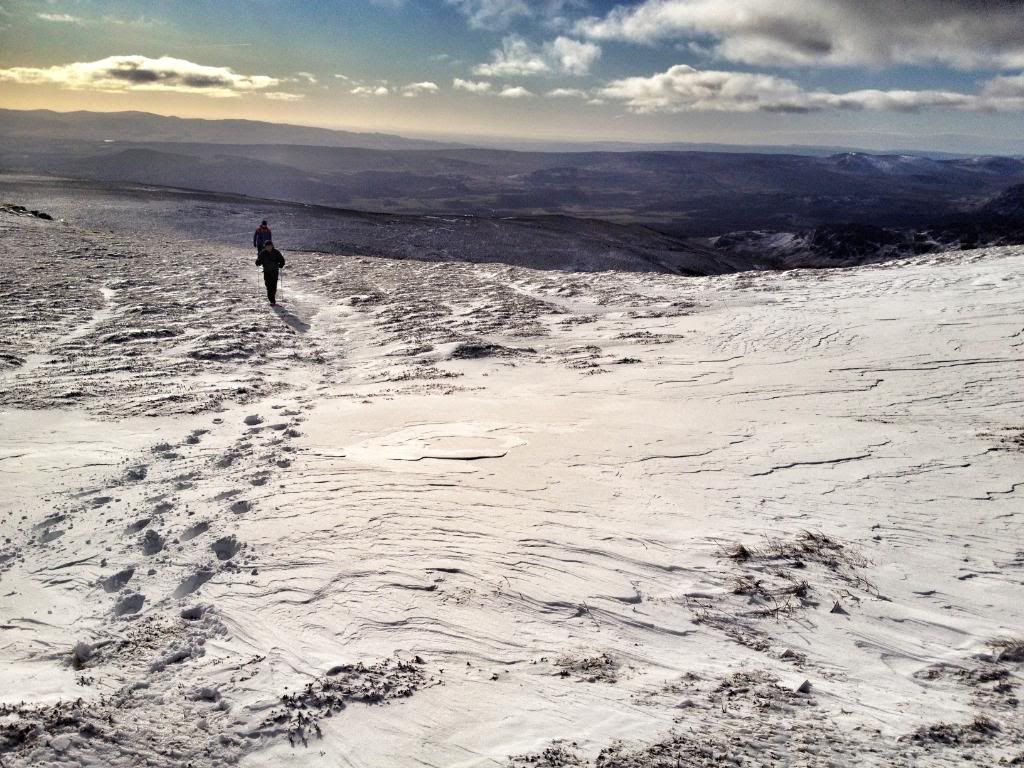 As WH route,we follwed the fence line to the summit. The ground was iced up,meaning extra car was taken in the worst sections,the final straight to the Summit was the worst.
It was raw it the summit,gloves were off for 5 minutes then straight back on, along with an extra jacket. Quick bite to eat,some pics, then we started our descent back to the car,met quite a few people as we headed down,all taking various routes towards the fence line,it was a busy hill.
Dave,Me,Jamie Mc and MrT.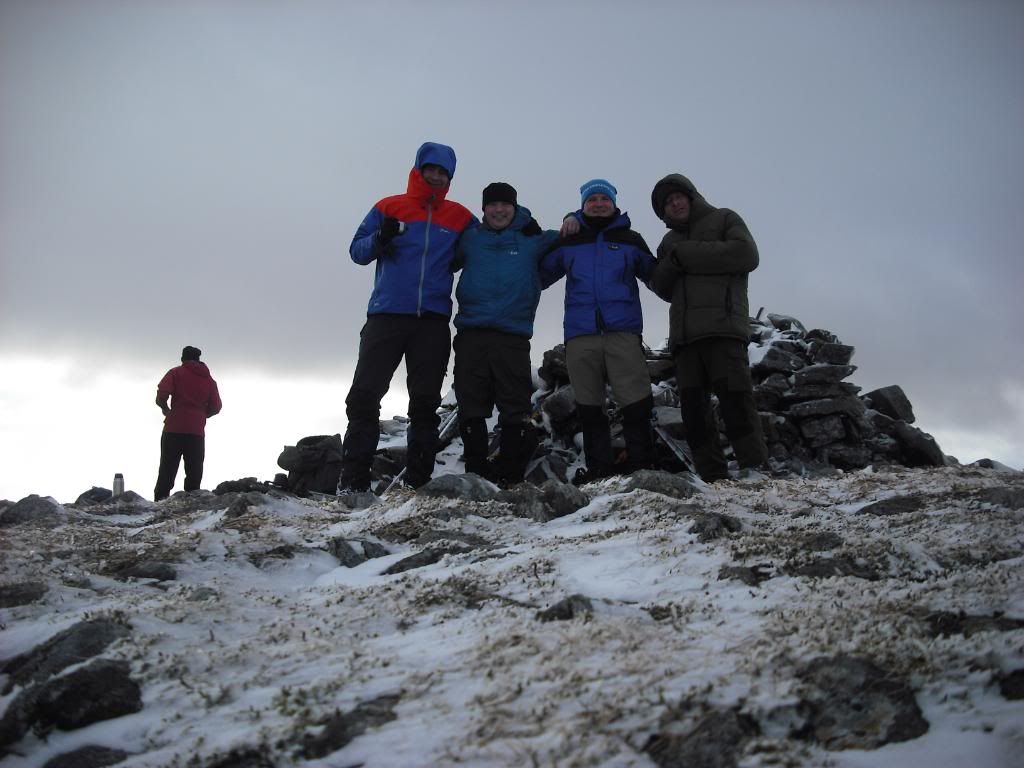 Views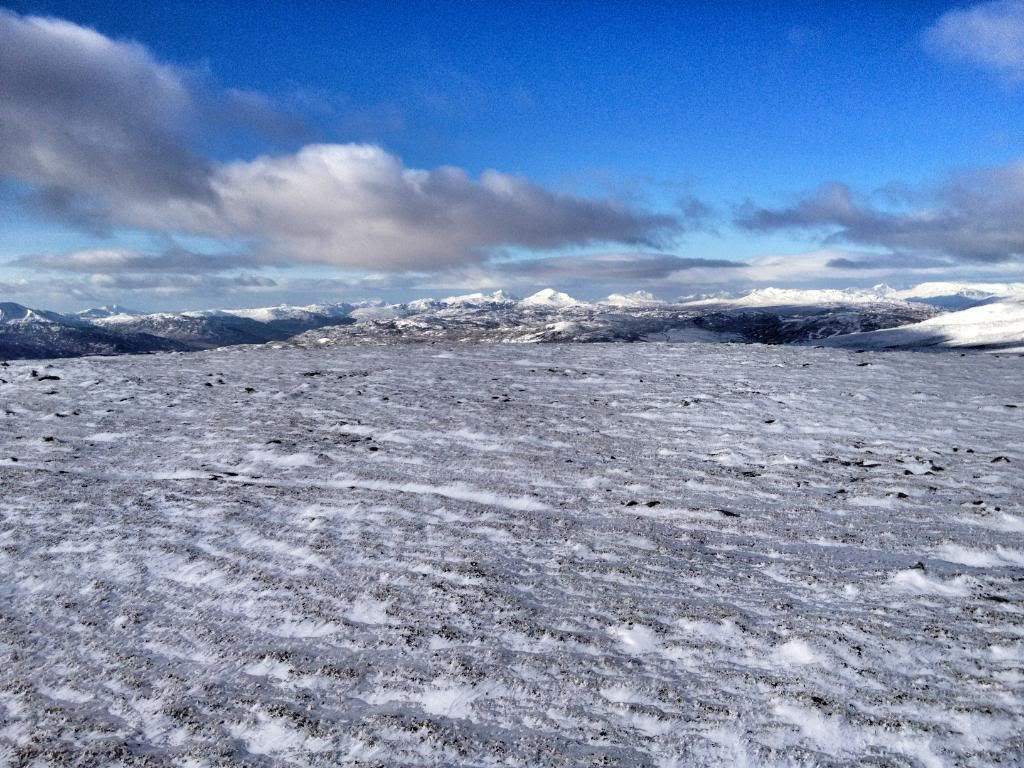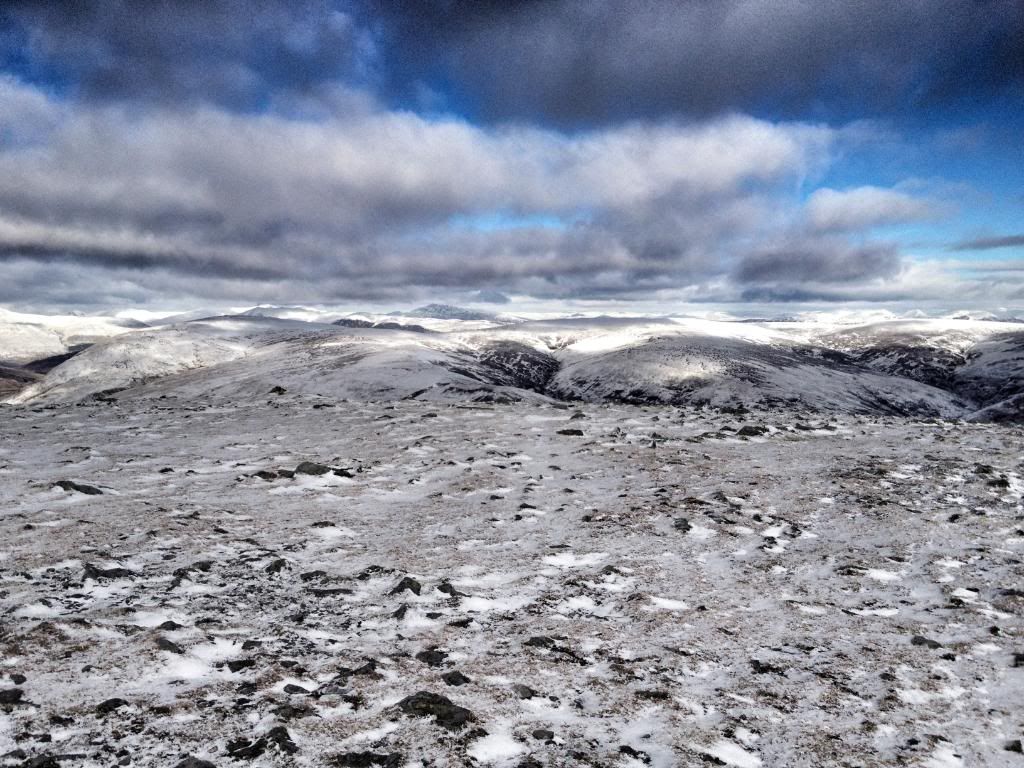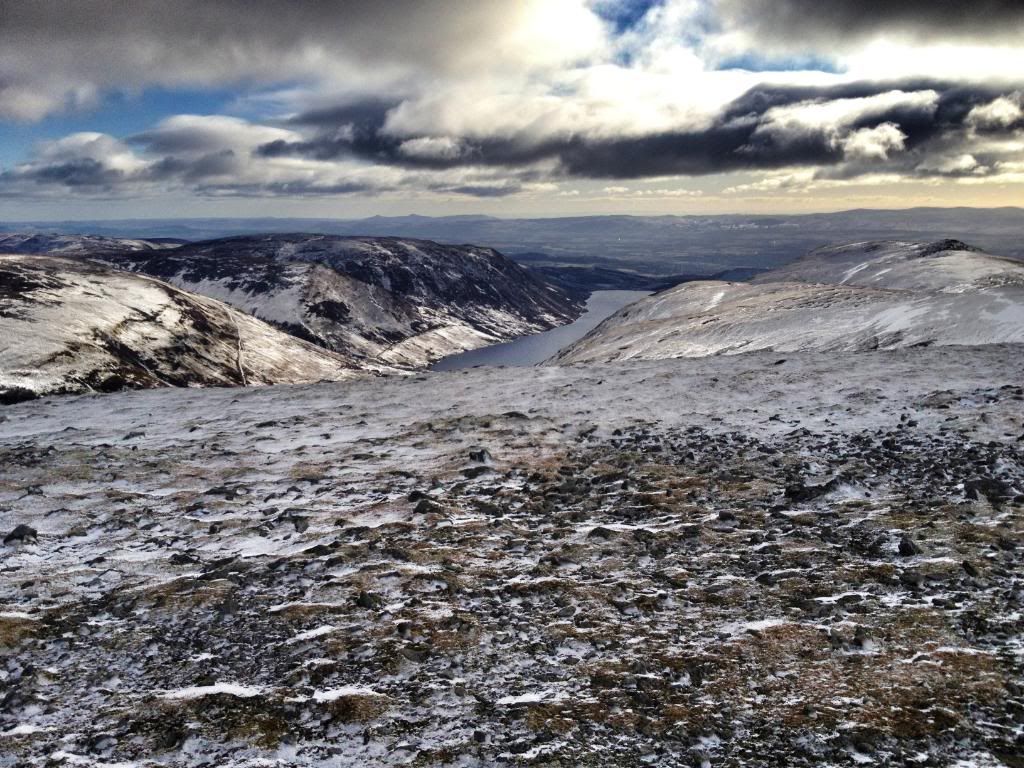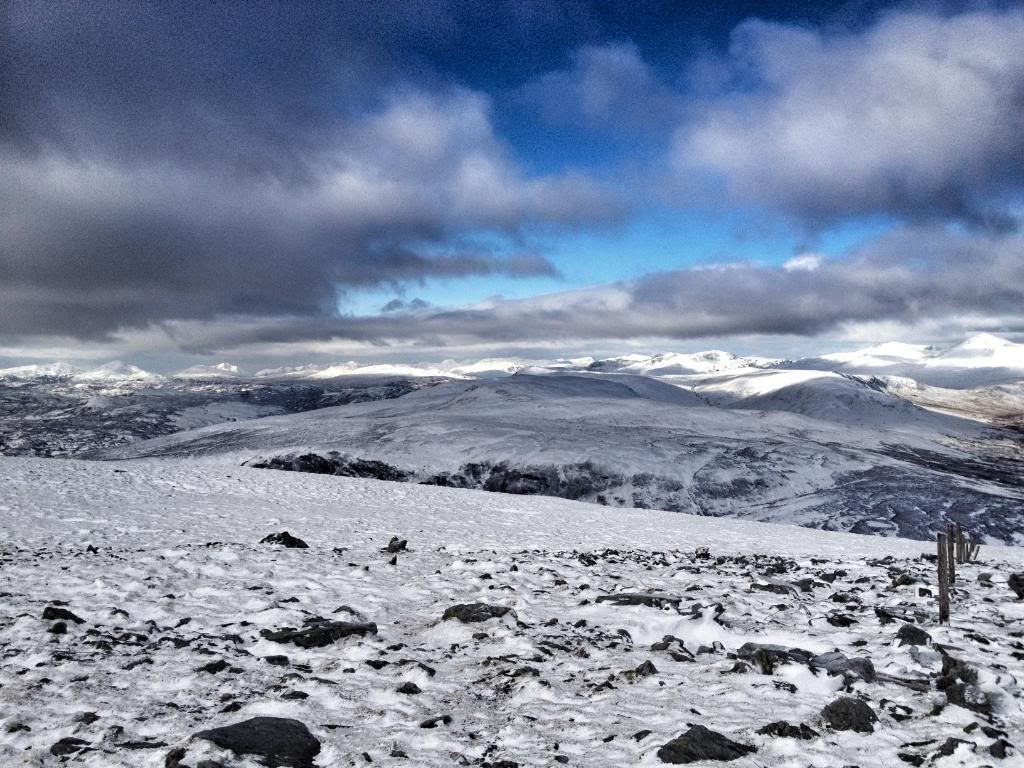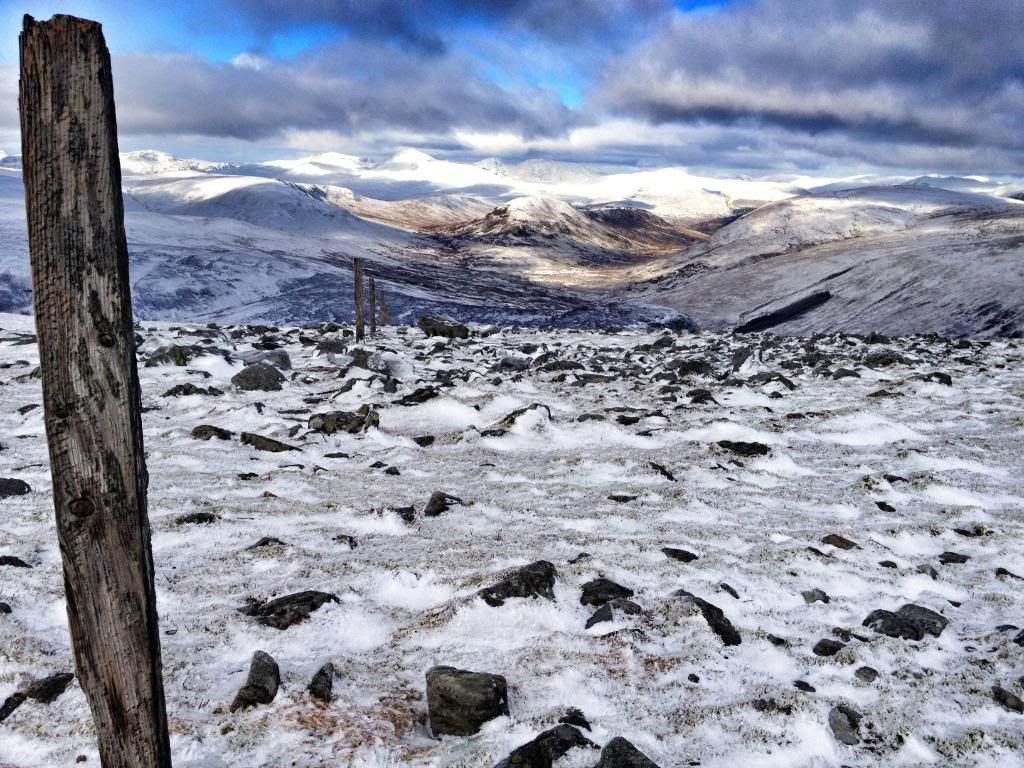 Another great day on the hill. Even though the other accused my microspikes being product of the QVC shopping channel !! But they were impressed as i walked all the way down the icy track back to the dam,while they were dancing round the heather !!
Cheers.
CSB.
Edit. Forgot to mention,with the hill branded as being boring,we didn't think so. No hill is the same,so all have something different to offer. The easy going and views made this a wee beauty.