Ben Nevis (on the Mountain Track)
Posted:
Fri Sep 18, 2009 8:15 pm



Date -

Thu 17/09/2009


Title -

Ben Nevis via the Mountain Track


Munros -

Ben Nevis


Route -

Start at Glen Nevis Visitor Centre. Follow Mountain Track built path. Return same route.


Weather -

Very good. Mostly sunny and very light breeze. Cloudy over 1000m, clearing on summit.


Attendees -

ScottC, ColinL


Time -

7.25 hrs


Distance -

17km/10.5 miles


Ascent -

1405 m


Max Altitude -

1344 m

My low level walk along Glen Nevis the previous week obviously gave me ideas to go up Ben Nevis itself! Aware of the big crowds and all that I didn't fancy it at all on a weekend, and since the oppurtunity came up for 2 of us to do it, on a) a nice day and b) a weekday we went for it. Rookies that we are, we took the Mountain Track to aquaint ourselves with this monster mountain. (Next time it's the CMD Arete.....whenever that may be!) [and in my dreams Tower Ridge
]
This was certainly a different experience from those I've had to date. The well built track, the crowds, the jeans, the flip flops, rubbish in bins and/or lying around, big groups, small groups, loners, and german weirdo's taking sick pleasure in telling you how long you've to go til the top!? Anyway, that aside, it was a GREAT day, nice weather, no rain, no wind, great views, "easy" walking, no navigation issues, my first brocken spectre, a cloud inversion of sorts (i think...not sure of the "rules"!), crazy big steep gullies, rock climbers, and we couldn't complain about following a large group of european girls up the path, in tight jeans of course, you just don't get that on Ben Wyvis
It was also interesting to see that group gradually break up as the slog took its toll, and we were left with no choice but to press on...never to see them again....they can't have went all the way up!

We begin at Glen Nevis Visitor centre car park, take the bridge over the river, follow the path, and turn left at the sign to follow the path toward Meall an t-Suidhe:
Looking into the Glen from the path: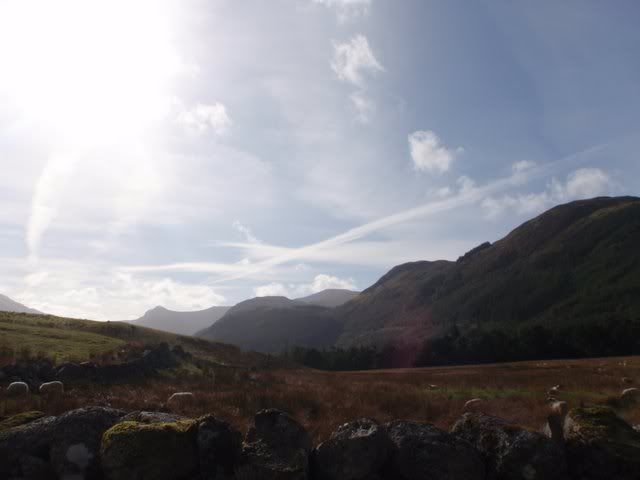 Looking back as we climb up the path on Meall an t-Suidhe: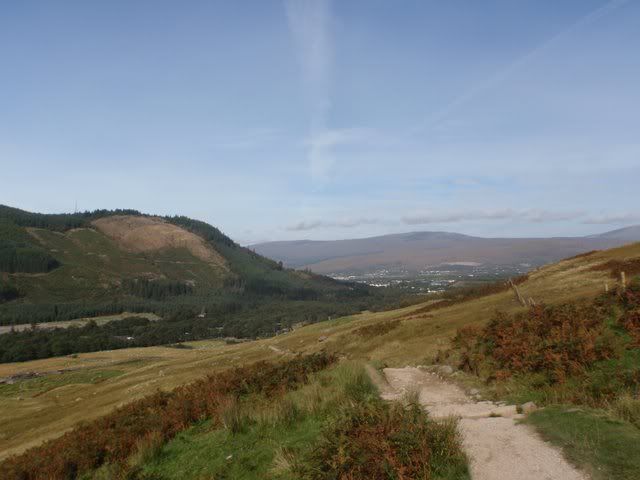 Looking across to to the other side of Glen Nevis:
We continue: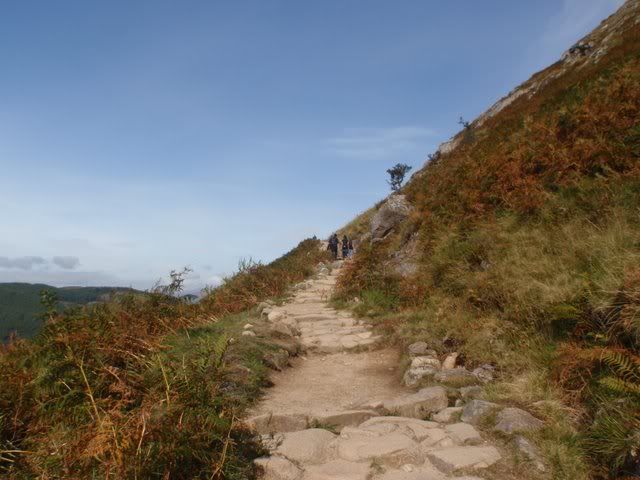 Ben Nevis appears as we go round the side of Meall an t-Suidhe: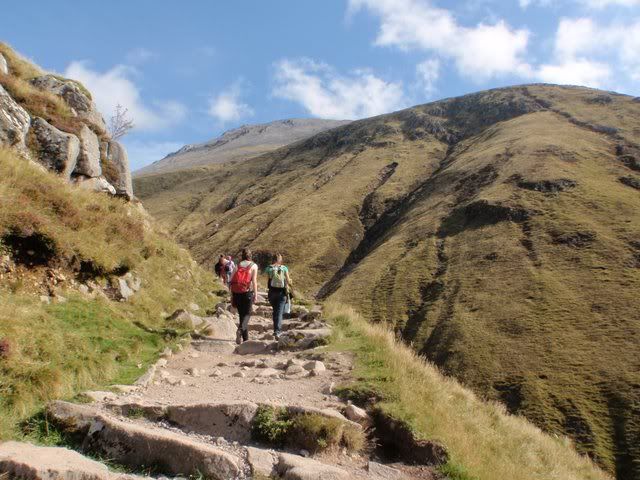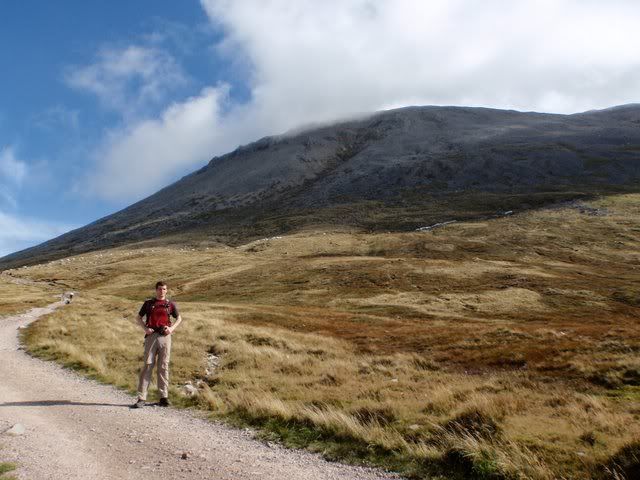 Lochan Meall an t-Suidhe:
Getting a wee bit cloudier...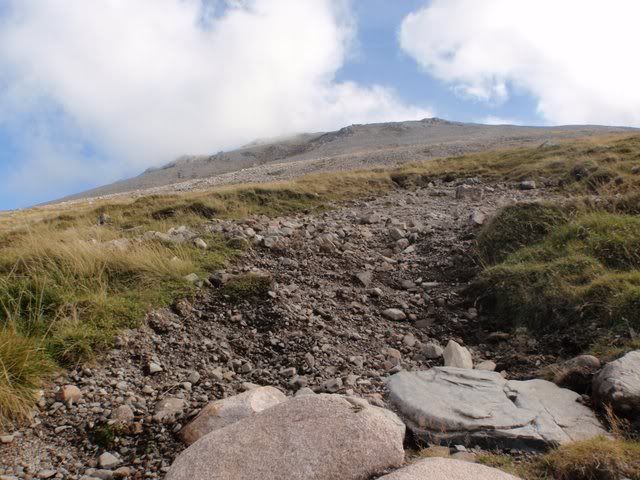 Waterfall, complete with scrambler in 3/4 length jeans and flip flops...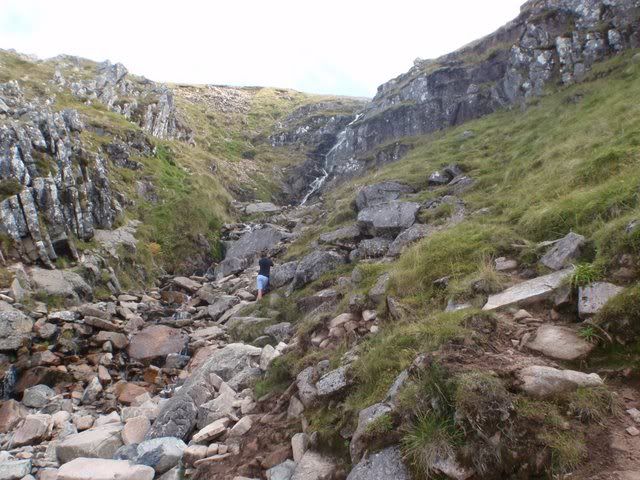 You won't lose this path very easily...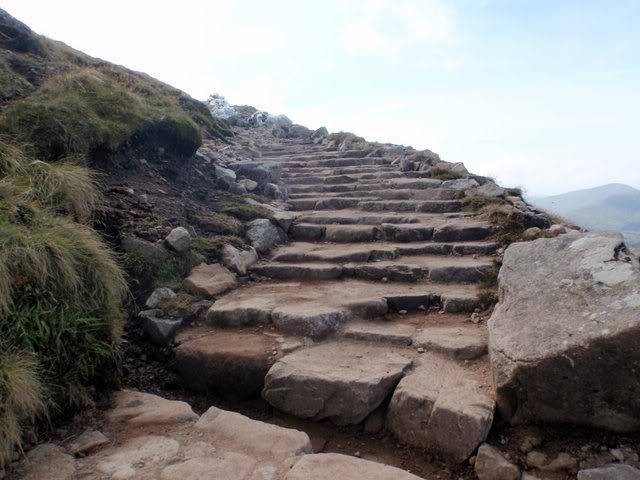 A look across the Glen...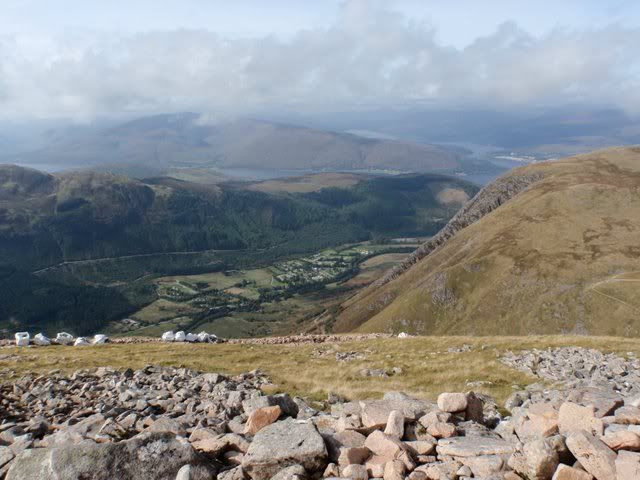 And up to the Ben...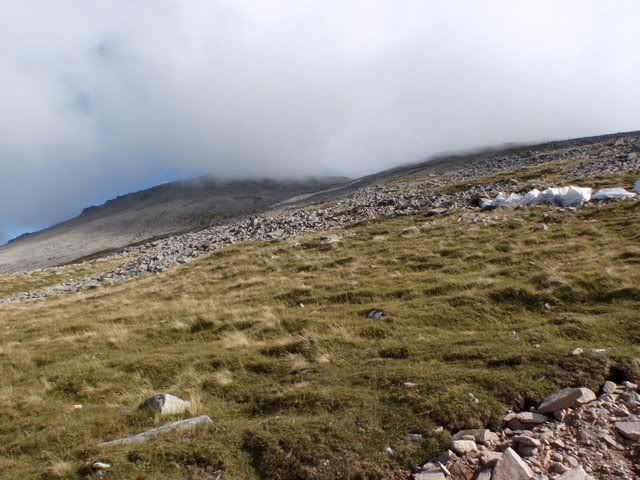 Not long after we find the cloud...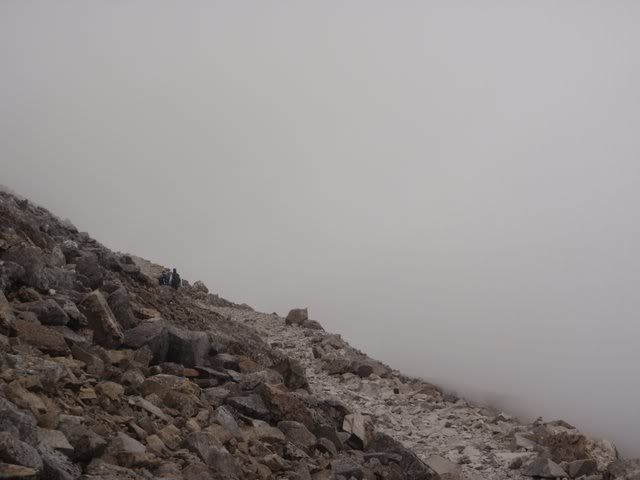 Just cairns to see for now...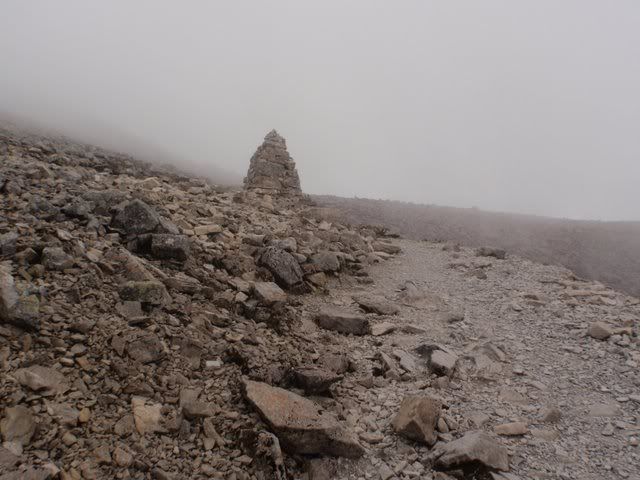 Not far until the summit. What's that bright dot up there?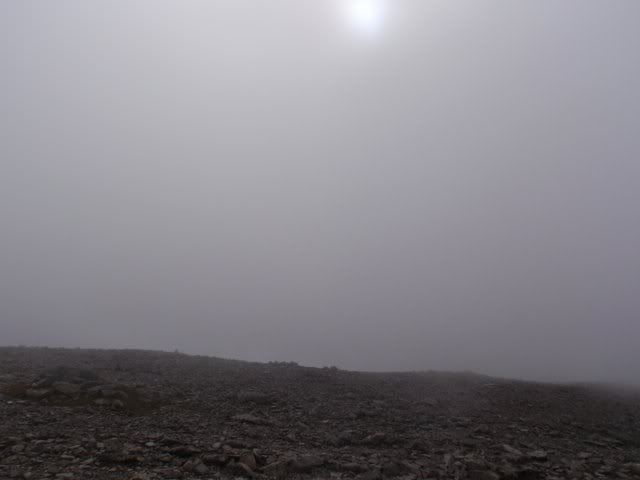 It's the sun about to burst through and give me my first brocken spectre!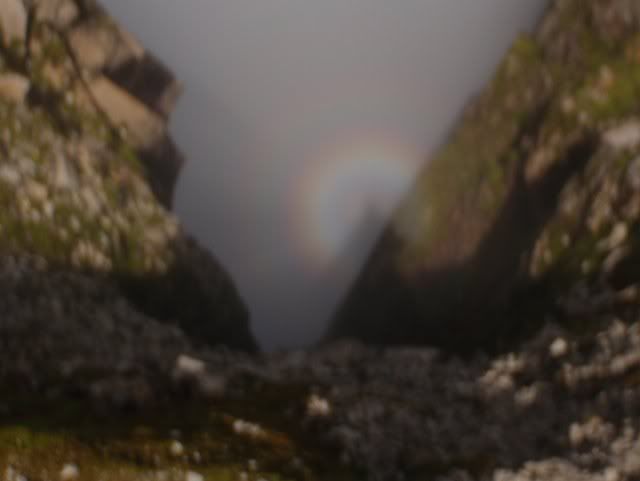 Bye bye cloud. Hello summit (complete with lone piper!).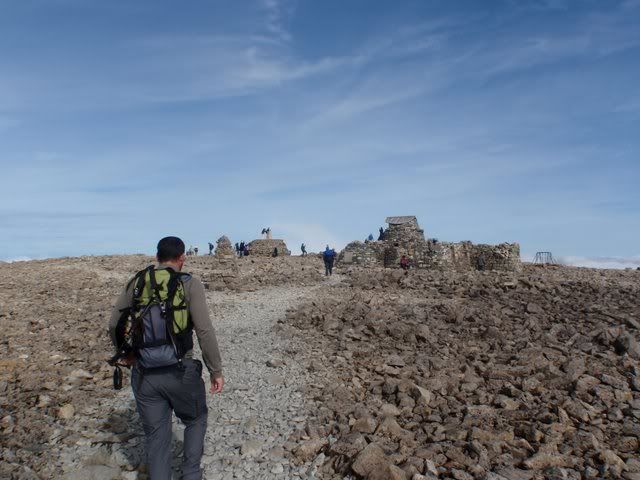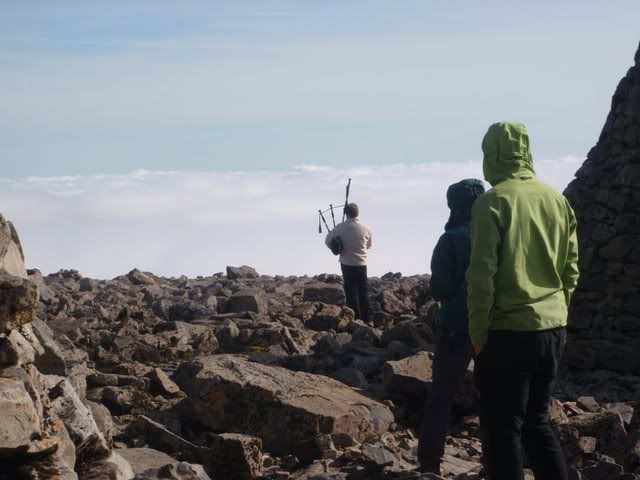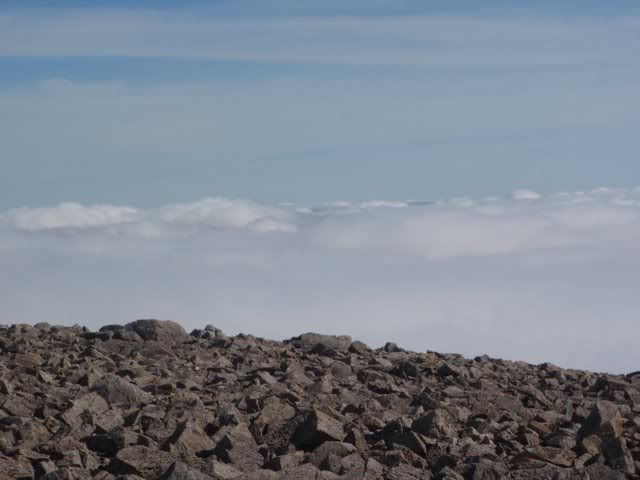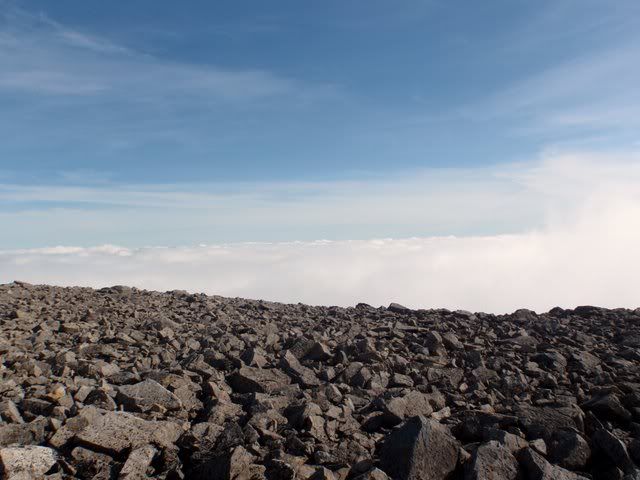 Walkers peering down the North face: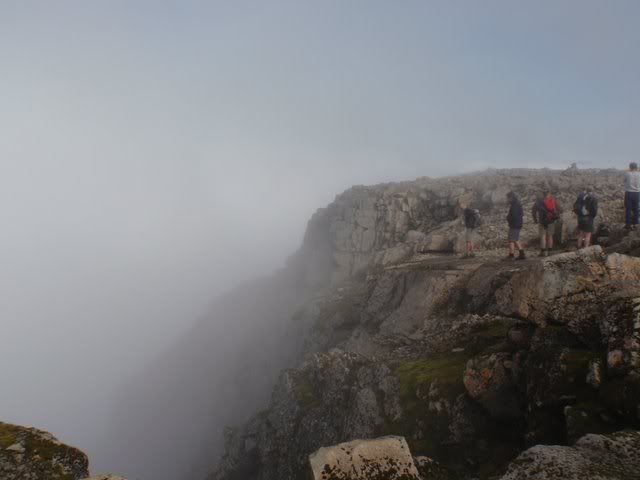 We had lunch in a nice upmarket place: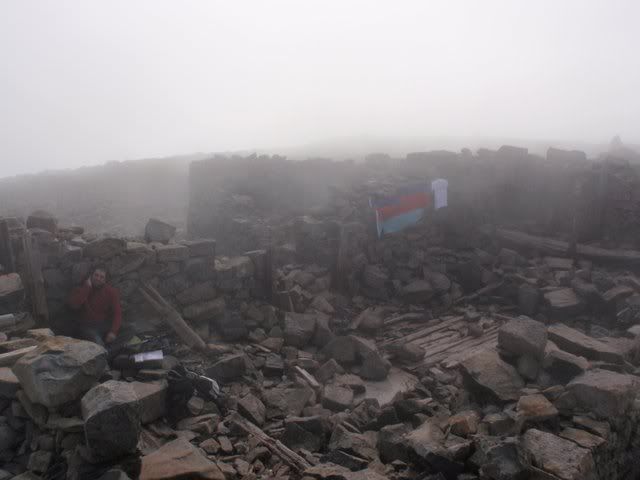 [youtube]http://www.youtube.com/watch?v=8QQy_ZeOkKc[/youtube]
Tower Ridge makes it's first appearance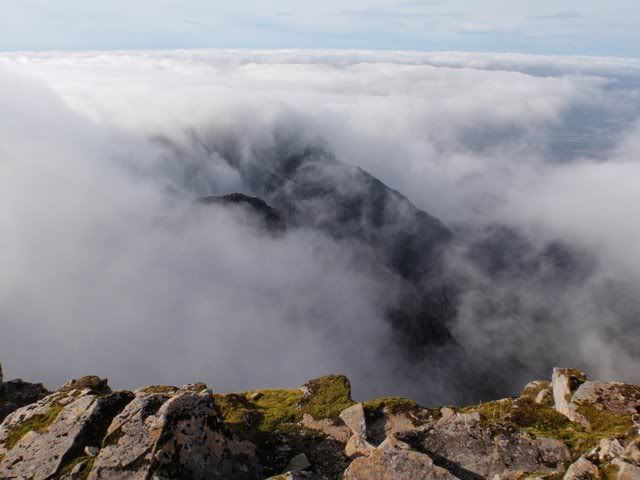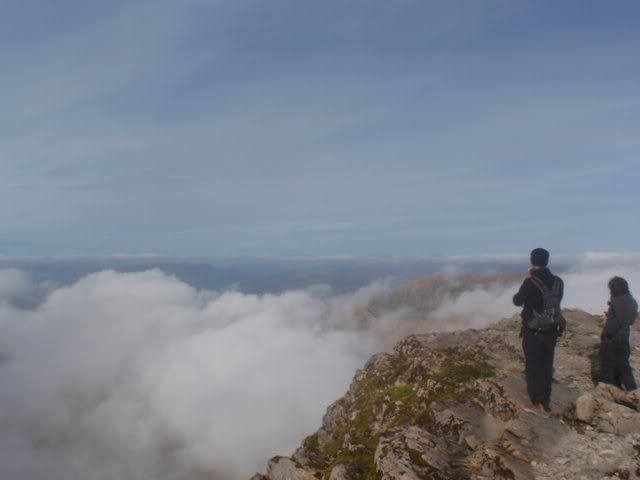 That's better: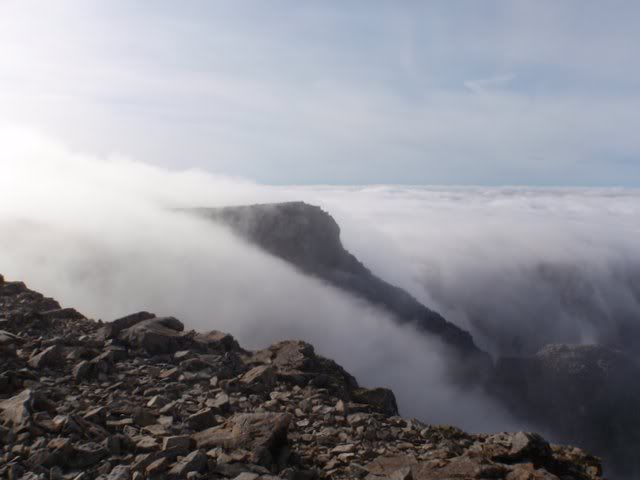 It was a very calm and still day on the summit and before the cloud cleared we could hear climbers shouting, screaming and giggling, then we spotted 'em! They are not that far from Tower Gap: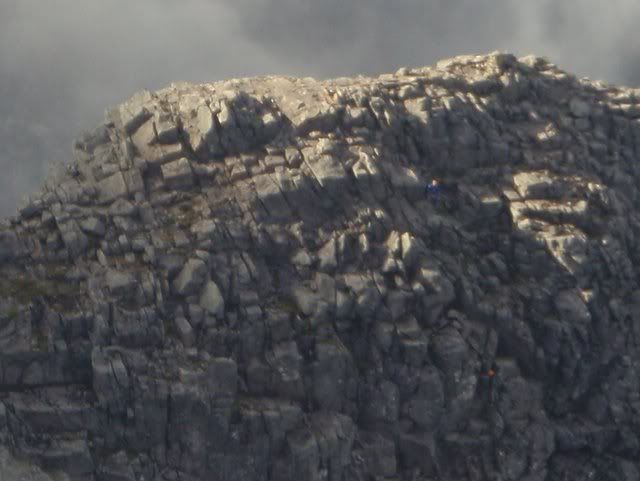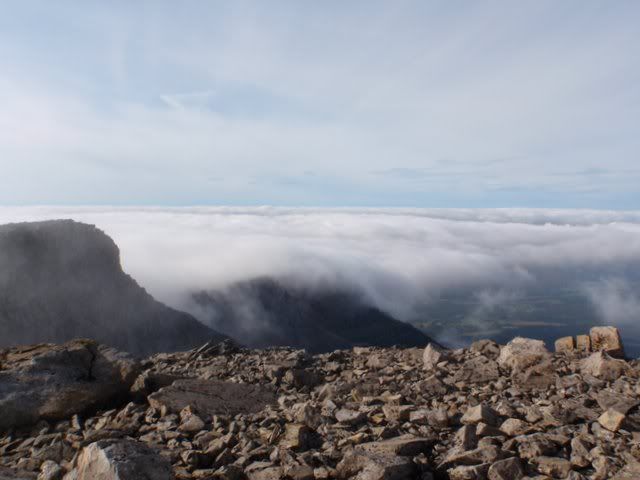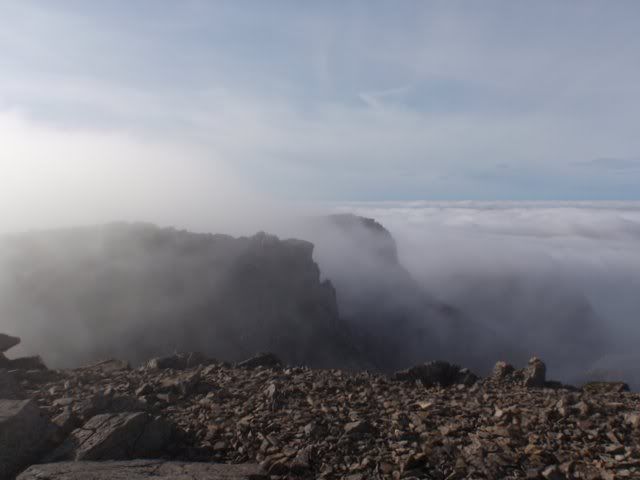 We leave behind the blue sky of the summit:
...and back into the cloud:
and eventually out of it again...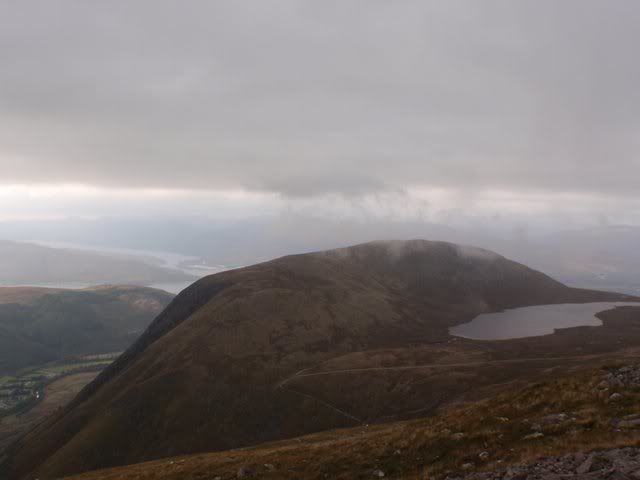 Down we go...
DONE!