Sitting around on standby,no chance of ice or snow...... the local hills were calling. Another hill on my gritting route that i've passed many many times.
Wee post on the Facebook page and we had 4 Cowal Summit Baggers ready for the hills.
Met Mr T and his dads dog Bonnie at the junction of the B836 and the A815 after i had picked up Martin 'Mears' and Disco Stew in town,not forgetting the 2 dogs Kai and Murphy. From the junction we headed to the forestry road 1.4kms before the Eastern dam of Loch Tarsan. Plenty room for parking in the bellmouth of forestry road.
Off we set following the forestry road,enjoying brief glimpses of Loch Tarsan and some small waterfalls.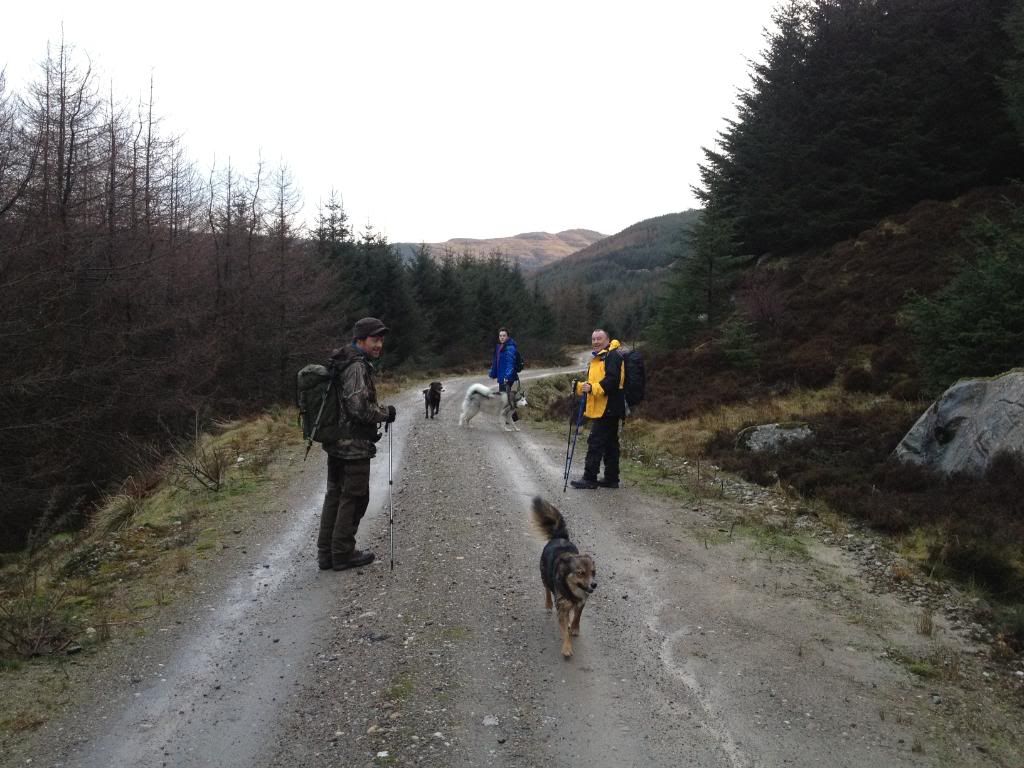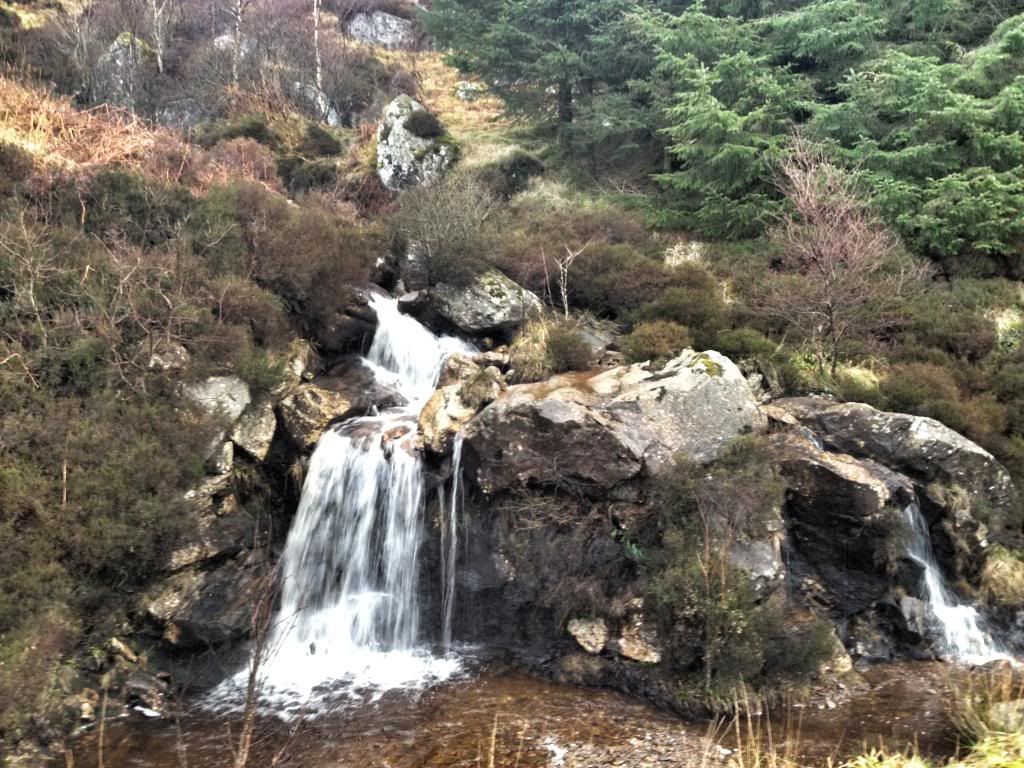 At 2.3kms it was time to head off the main forestry road and follow a wide track up through the trees.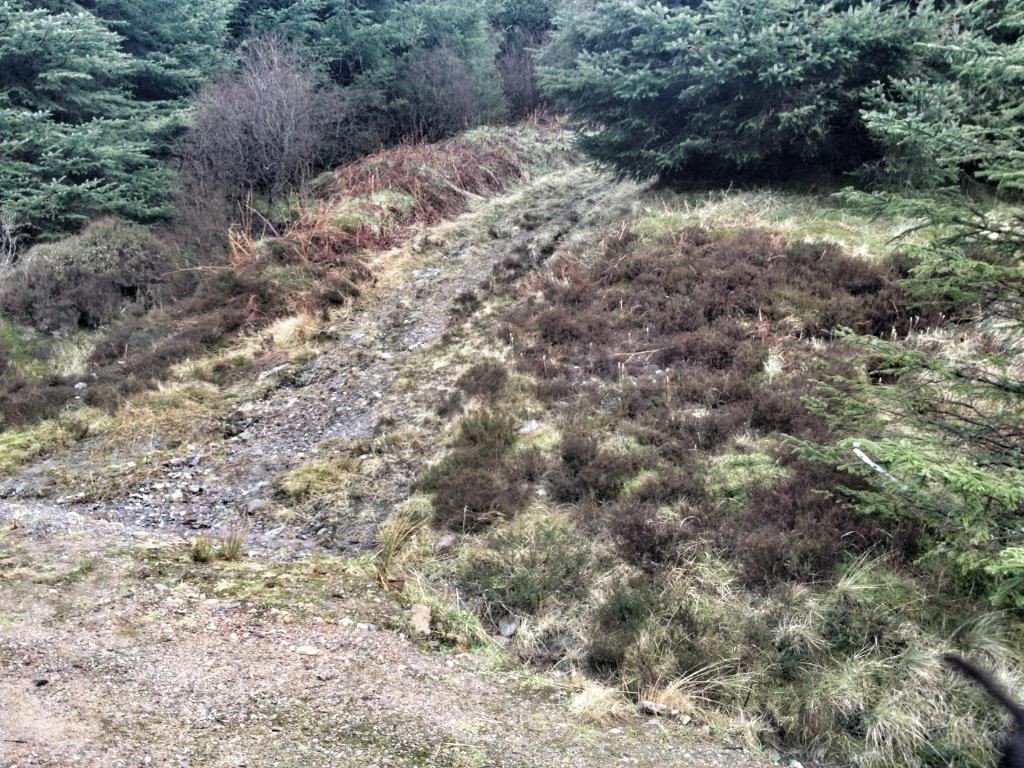 It was a pleasant walk up,with nothing to demanding,a few steep(ish) sections and a few soft areas,but nothing to bad. Sometimes not really realising the height you were gaining.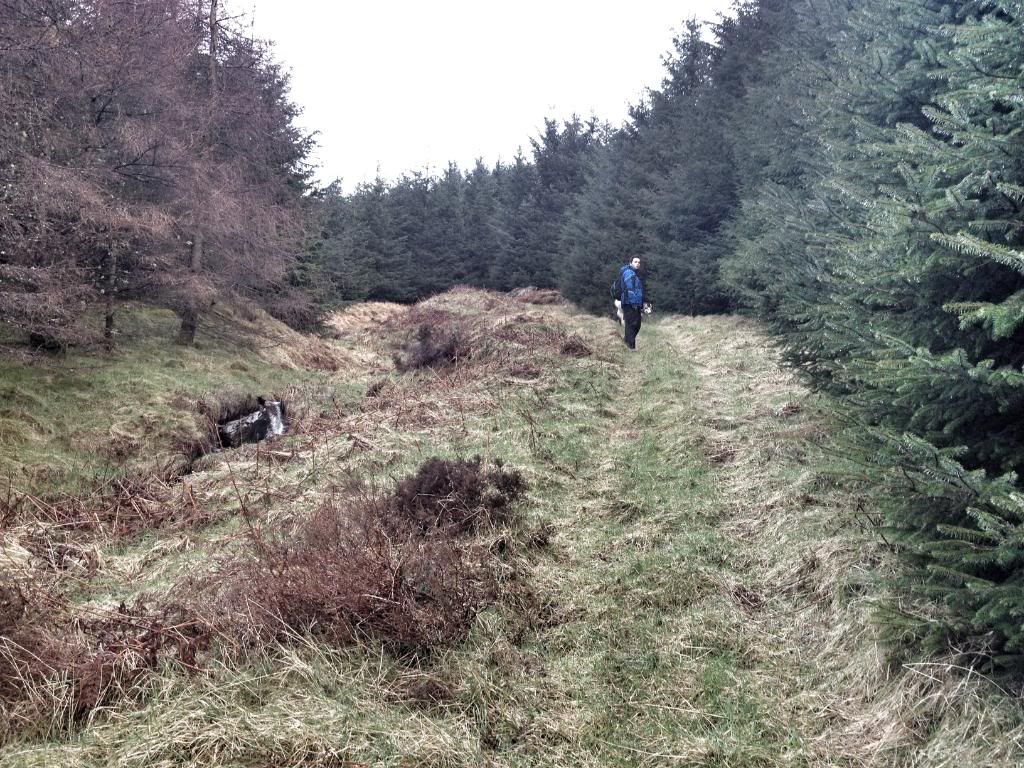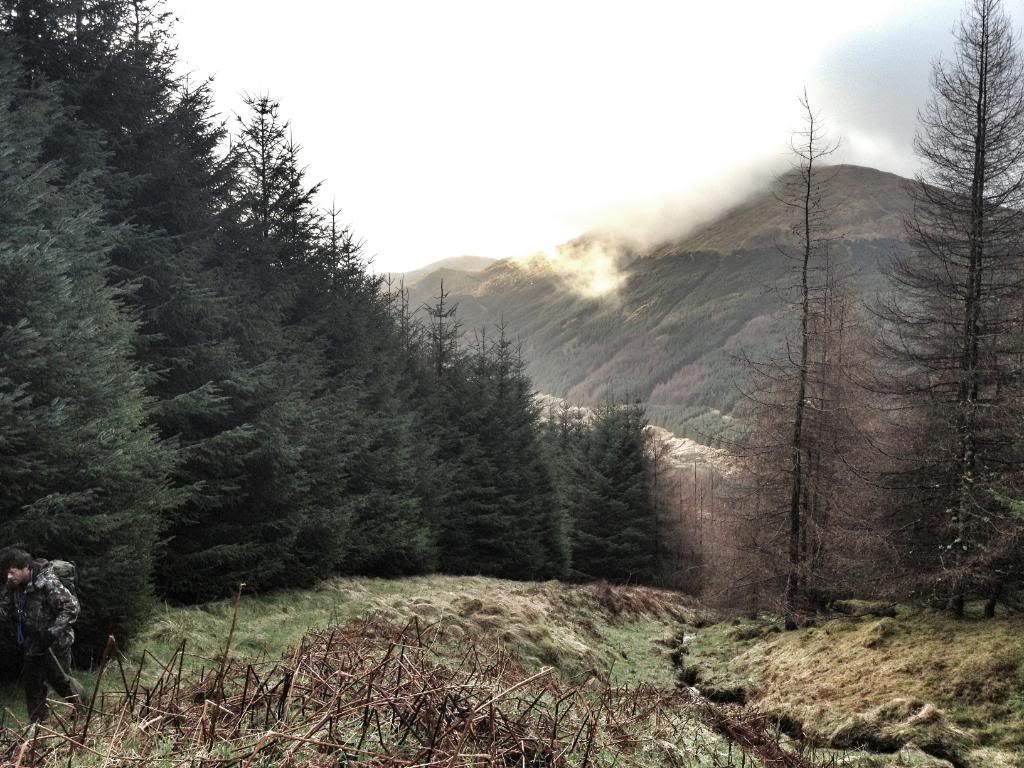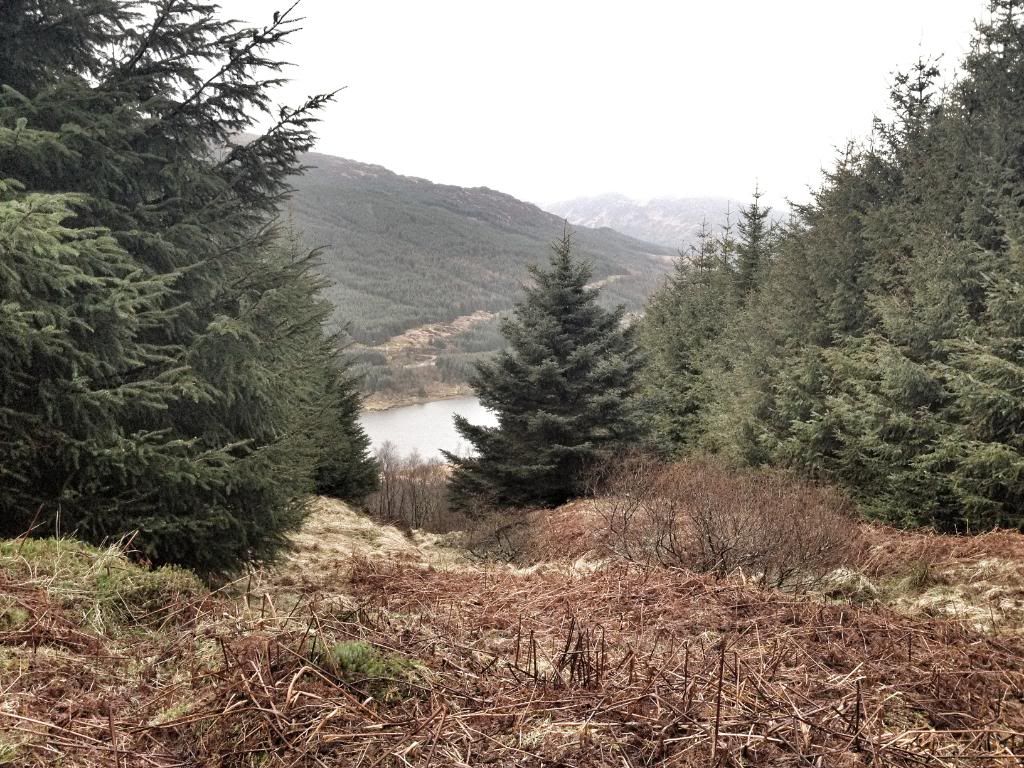 Roughly 1km from the main forestry road,almost brought us out of the tree line. Once through the tunneled trees we took a left, heading up the side of the burn,you soon see the rock at the start of the open hillside.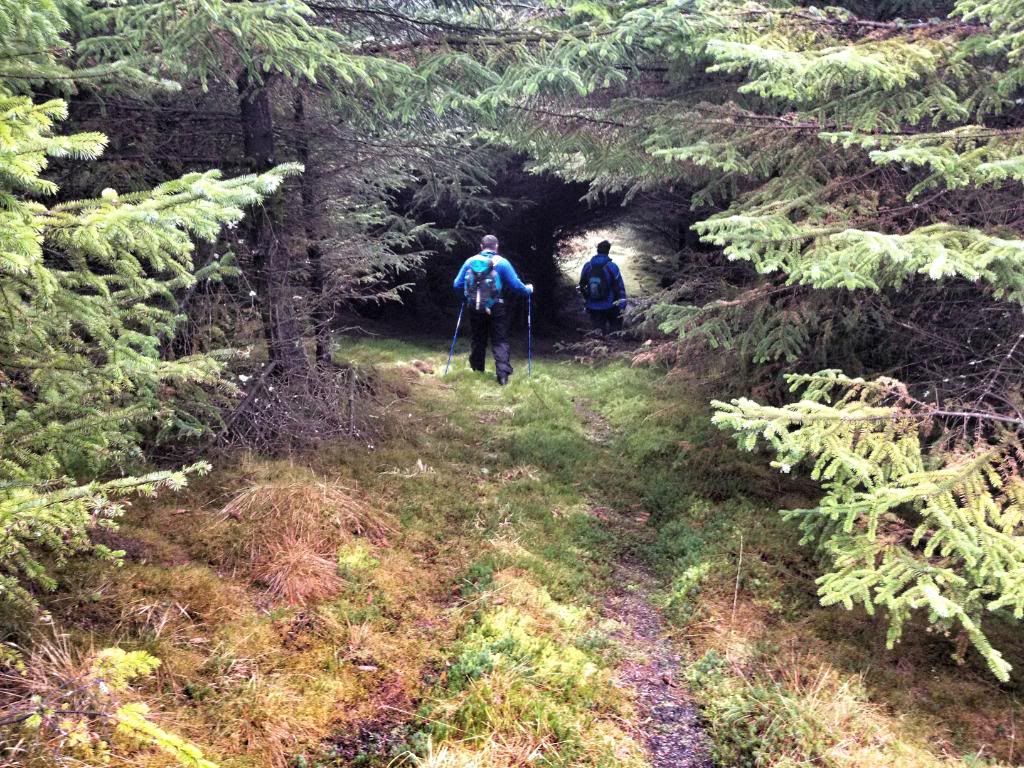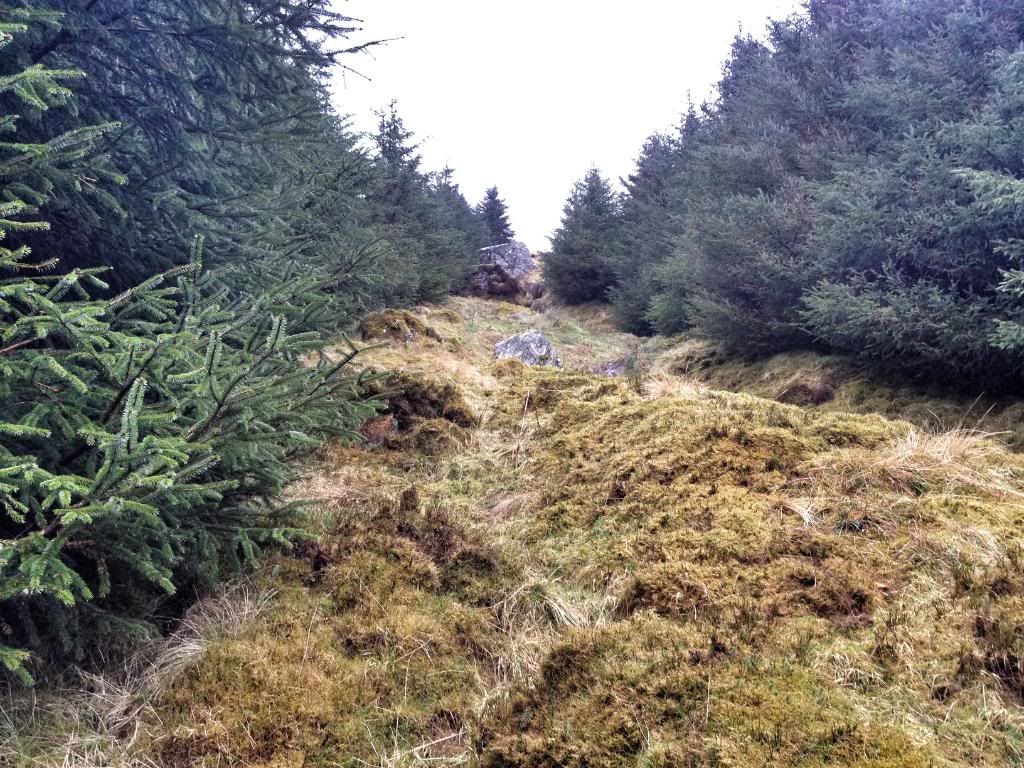 Once out the trees,its was pretty much North East up the hill passing big boulders till the Summit comes into view.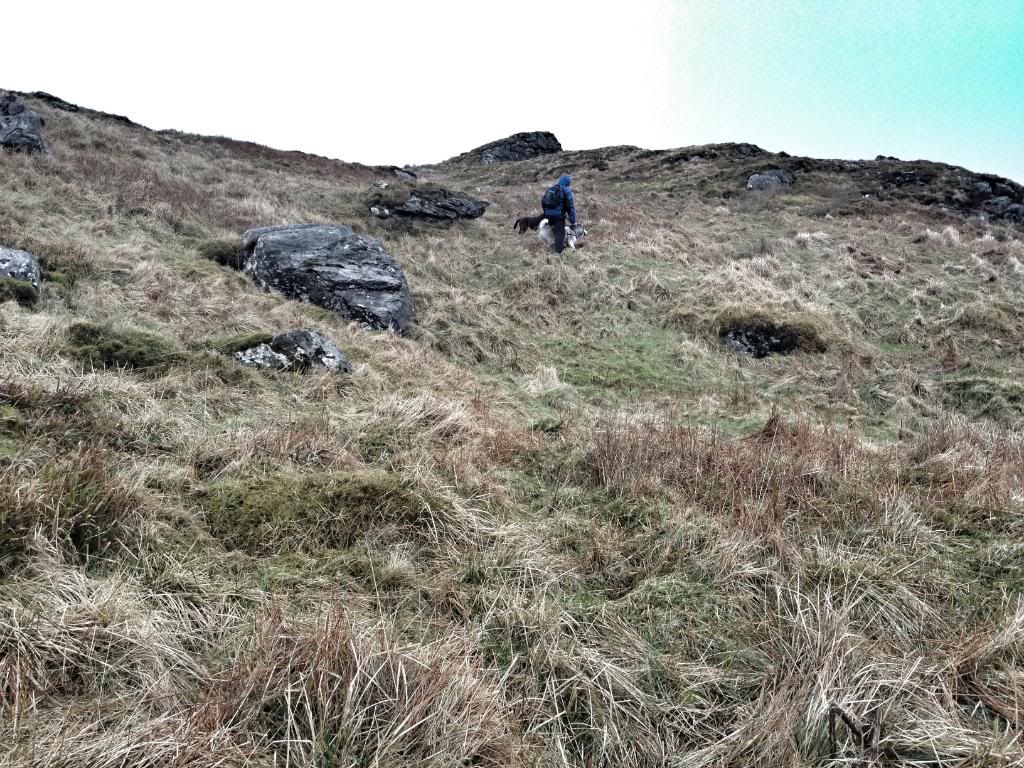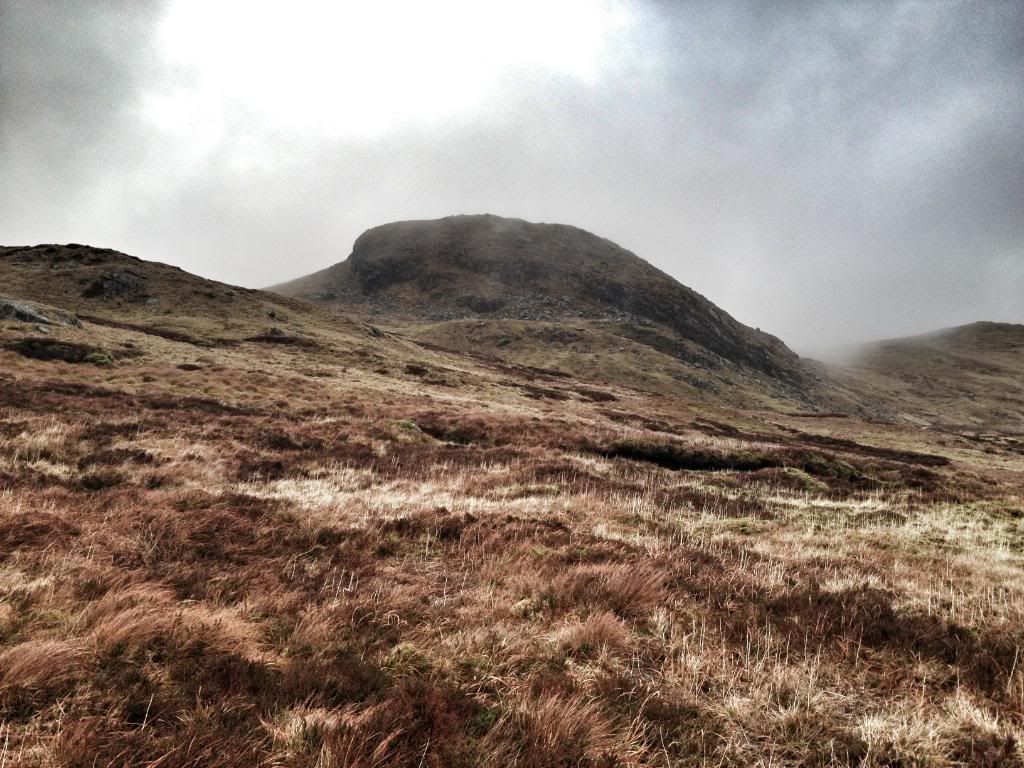 Quite an interesting wee Summit to get to. It's surrounded mainly with steep rocky sides,i'm sure there are some gppd we scrambles in you enjoy that kind of thing. Not knowing what route would be best,myself and MrT headed round to the right hand side while Martin 'Mears' and Disco Stew headed for the left hand approach. Needless to say........we chose the hard way
We cut over abd headed round the base of the hill then chose a wee grassy/rocky scramble to get onto the side of the final ascent,this was a bit steeper than first thought,but was enjoyable zig zaging up.
Need to get MrT a high-vis vest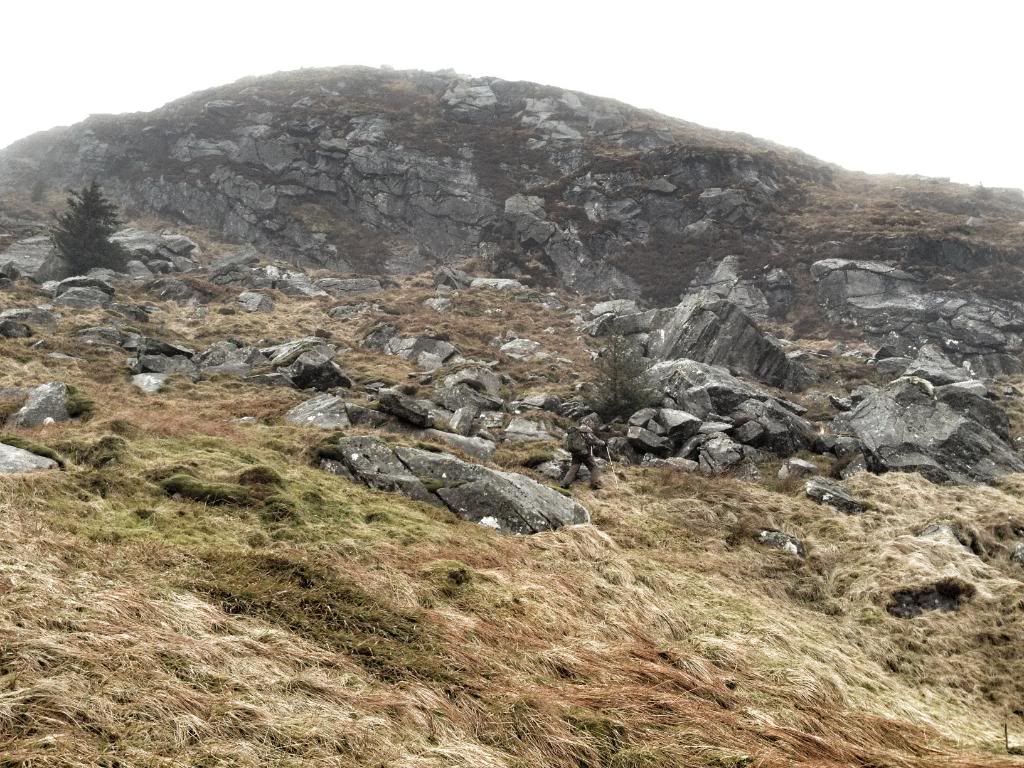 Wee steep bit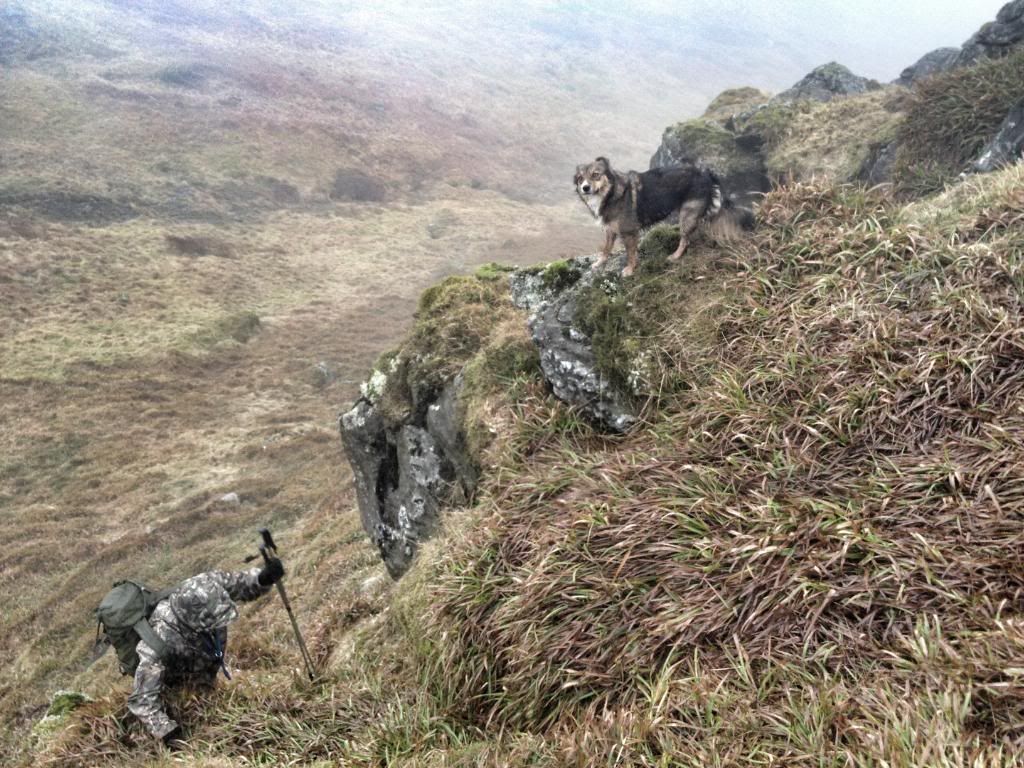 Got to the top and the others were waiting at the Summit.....................the easy way !!!
The wind was strong and the rian had started,oh and the clag didn't want to miss out either.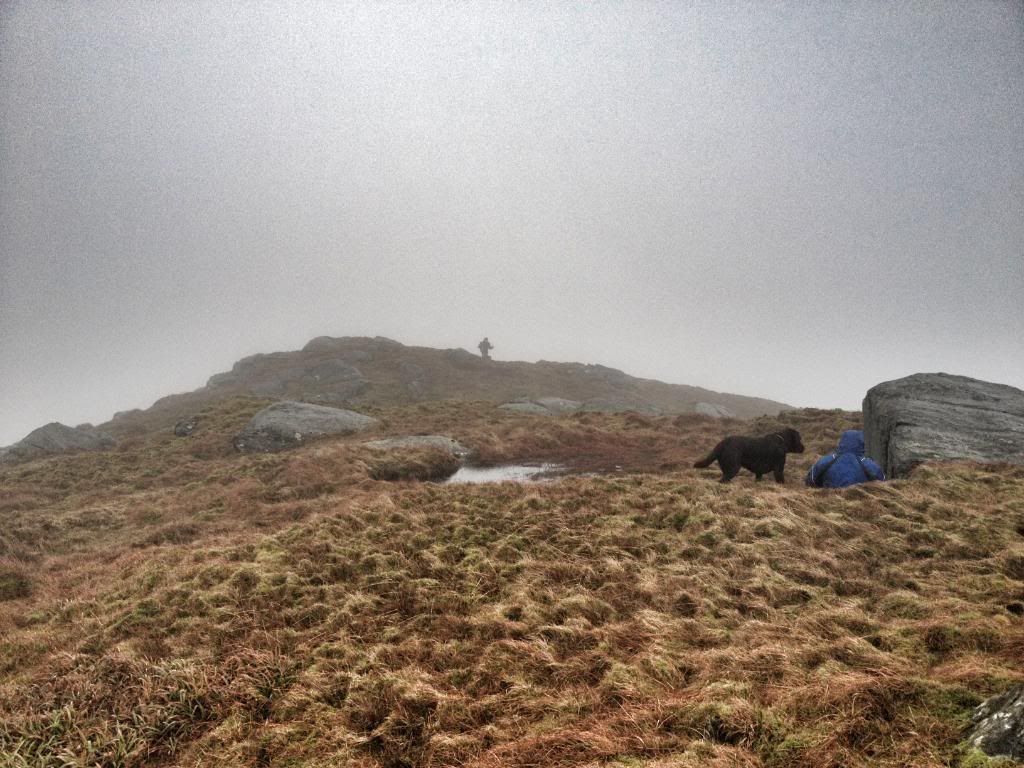 Summit
To cold,wet and windy to hang about,but plenty of places to shelter for lunch just off the summit.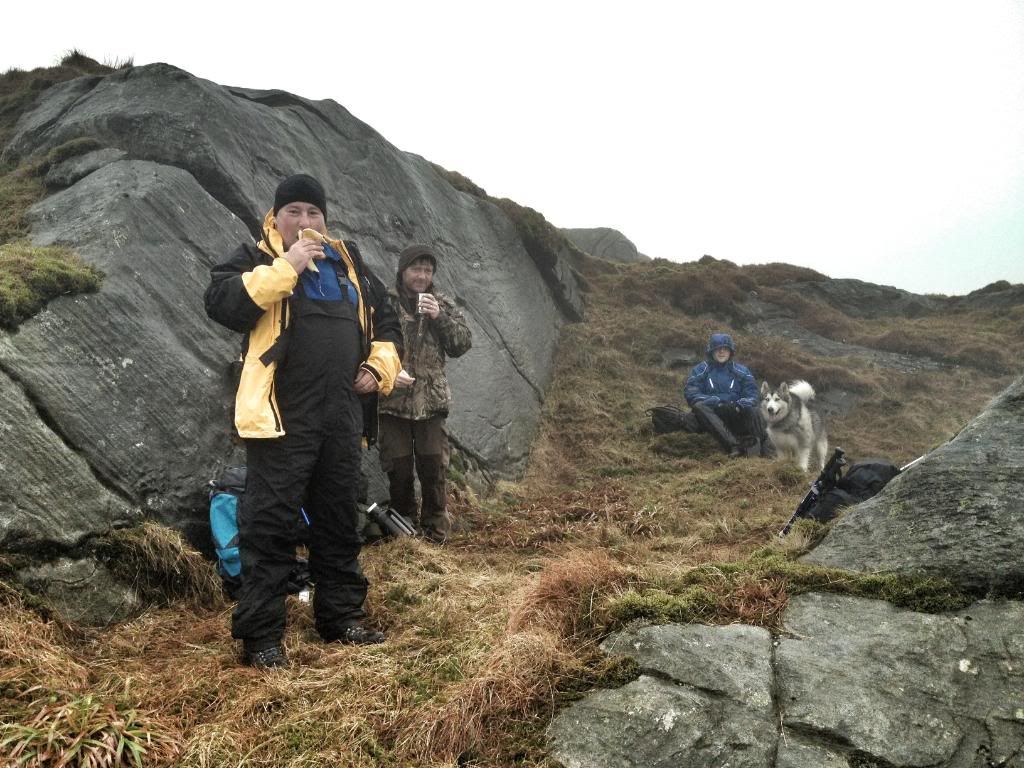 Quick bite to eat and headed back off the hill the way we came. Well,the easy way for us
Great wee local hill.
Cheers