I found myself restless this afternoon - the unexpected sunshine triggered an urge to get outside. So it was that at 3pm I set off just up the road to a corner of the Ochils which I had never visited and a glen that looked really interesting on the map.
The glen in question was Glen Queich - a pathless river gorge running from Carnbo through to the B934. I set off from Myrehaugh with the plan of heading as far as long the glen as I fancied and then cutting up onto Lendrick Hill where I could see a suitable route. As it was, the routefinding wasn't as easy as I'd expected - my 1981 OS map shows the hill to be a treeless mound but, as it transpires (and as I can now see on the up-to-date map on the GPS planner!), it is covered from head to toe in dense forest on the N and E sides. Anyway, I proceeded along in the hope of finding an obvious route up a break in the trees.
Within a few minutes I was engulfed in the glen - the walls quickly sealing around me. I found it surprisingly difficult walking - the river which ranged from between 2-3m wide was meandering like crazy and I often faced the choice of either risking a soaking or traversing along the steep valley sides at times. In the course of the walk, I took both options (and ended up with a very wet foot and a very muddy backside!). The glen is a cracker though, I came across all array of wildlife - a fox, a couple of circling buzzards, a few deer and a wee lizard of some sort. Unfortunately my limited camera skills only allowed me to come away with proof of the lizard.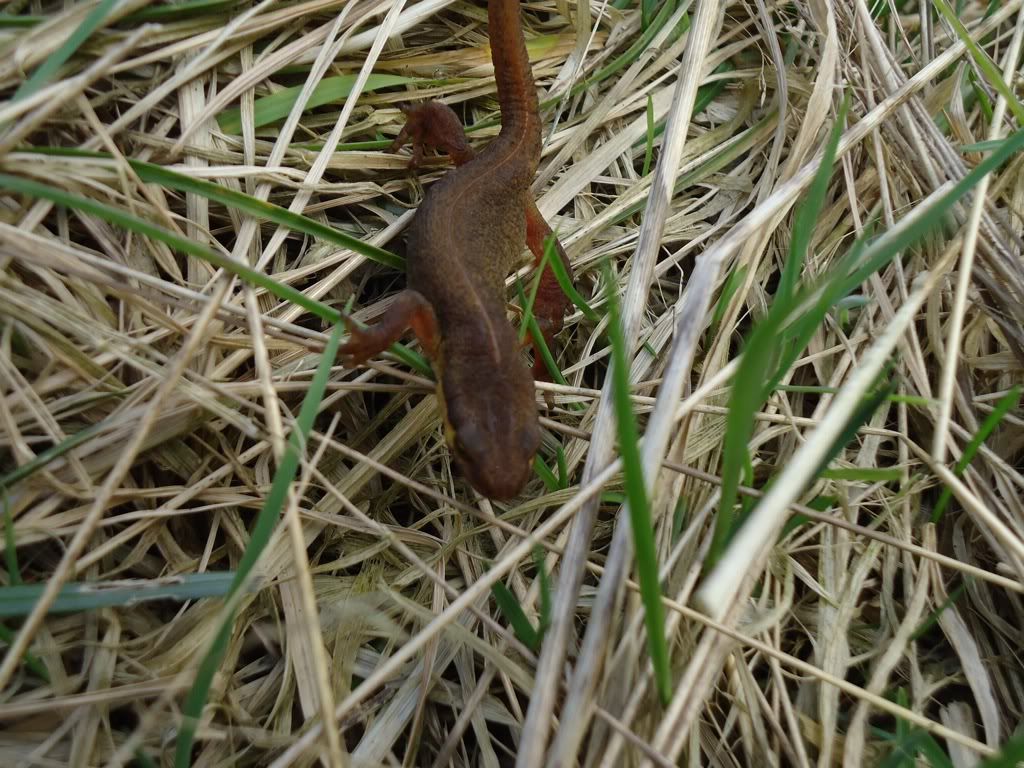 There were lots of nice wee features in the glen actually.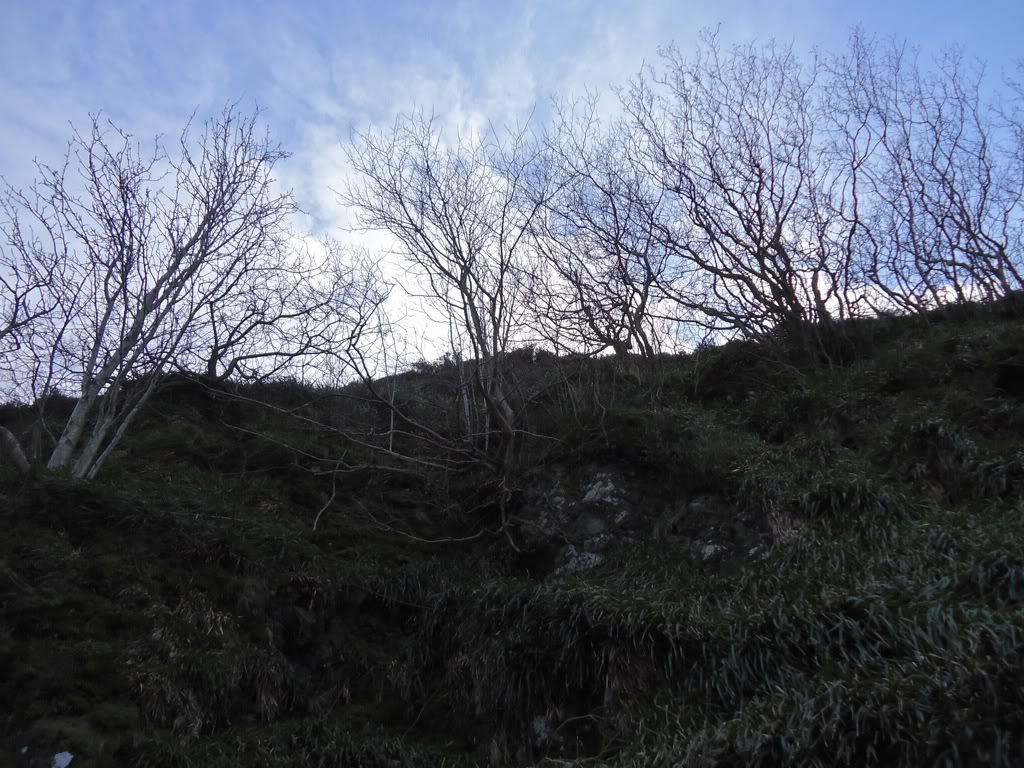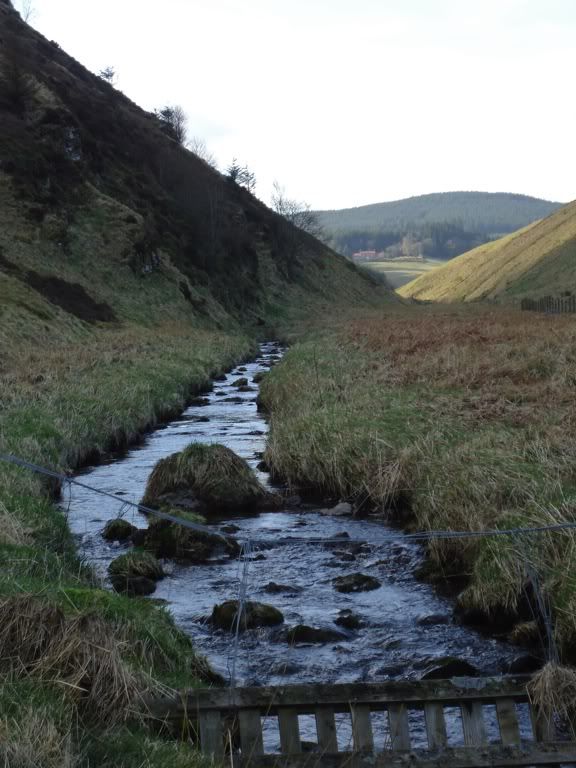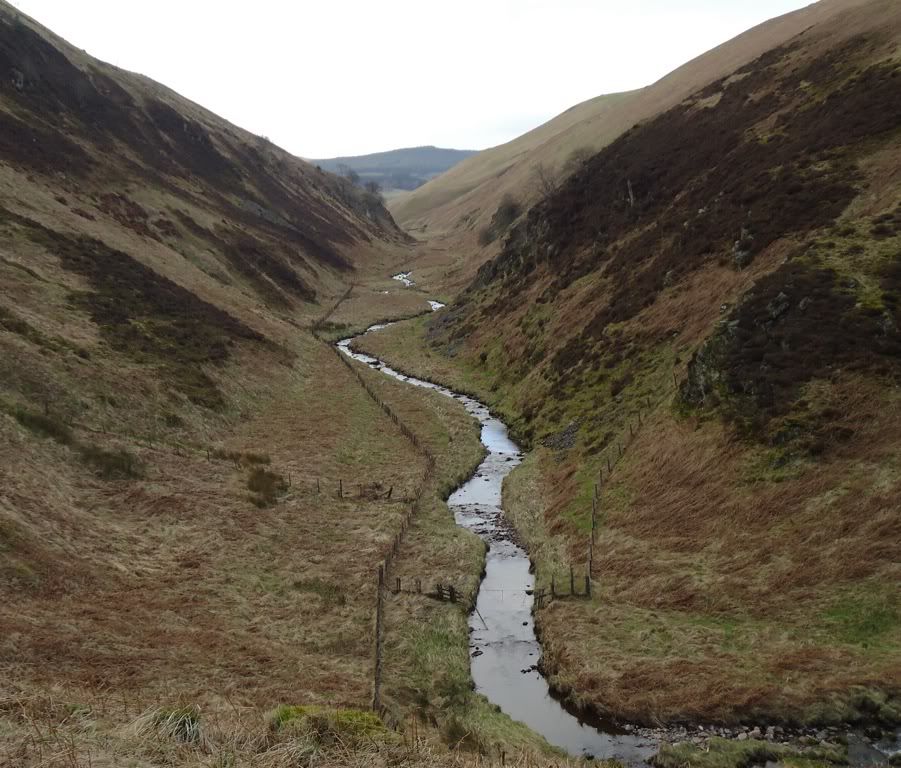 I headed along the glen until I was just opposite Fisher's Stone. Although I was keen to check out the rest of the gorge - the narrower end - I was also keen aware that I didn't have all the time in the world. It didn't take long to get up onto Thornton Hill and I could now see that fortunately my route up onto Lendrick Hill wasn't blocked by a wall of conifers.
It didn't take long from here to the summit - a couple of fences and some sheep to negotiate but nothing too threatening. There was a fair wind on the summit - I had considered heading up north to do some more substantial hills but, judging by the gales on Lendrick Hill, I was glad I didn't. Some nice views opened up around as I ascended.
Mellock Hill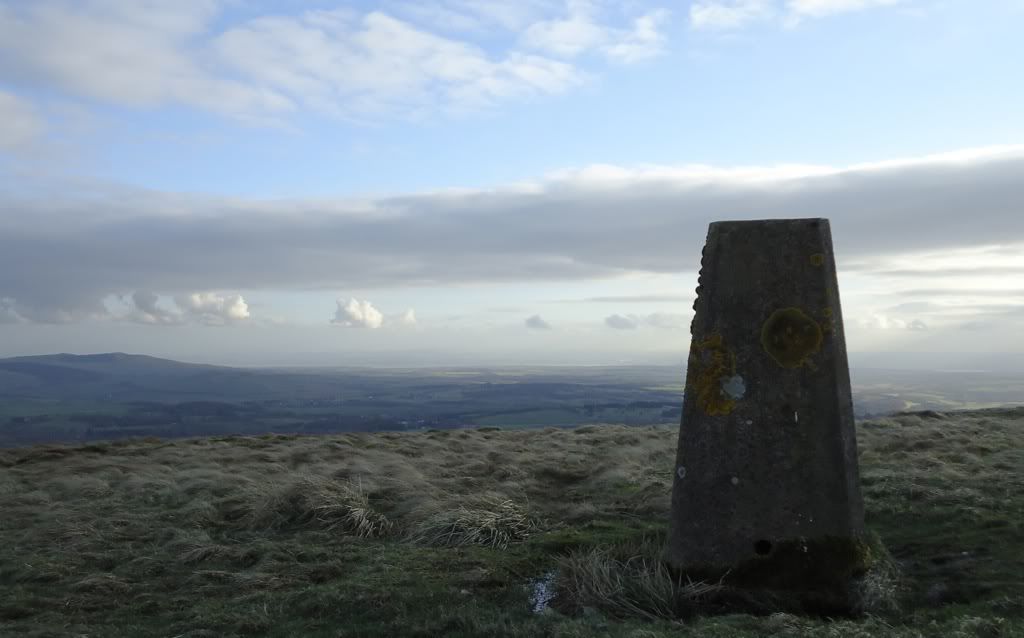 S from the trig point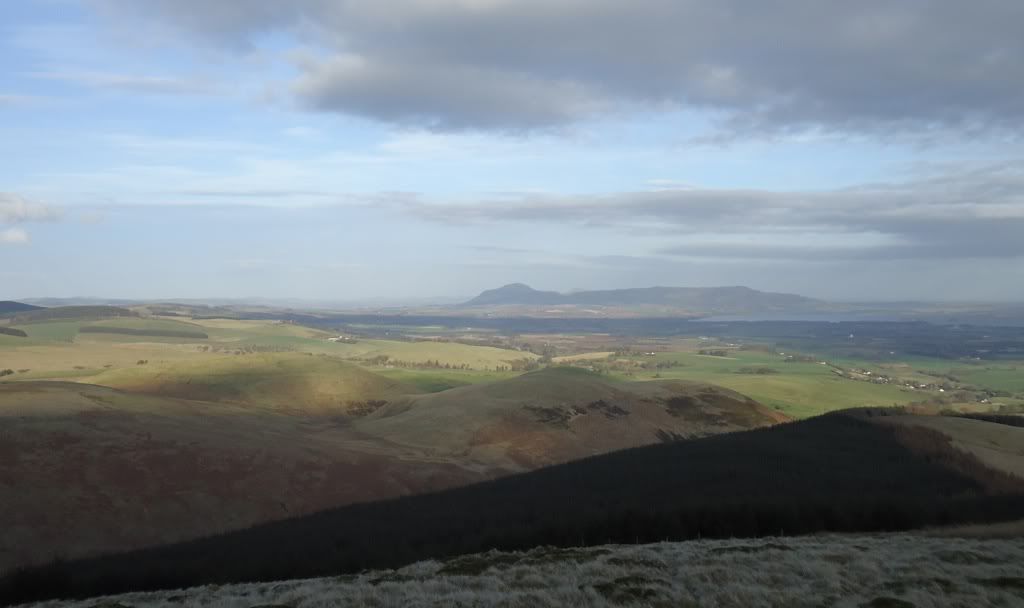 West Lomond and Loch Leven
A productive day for the windfarm on Steele's Knowe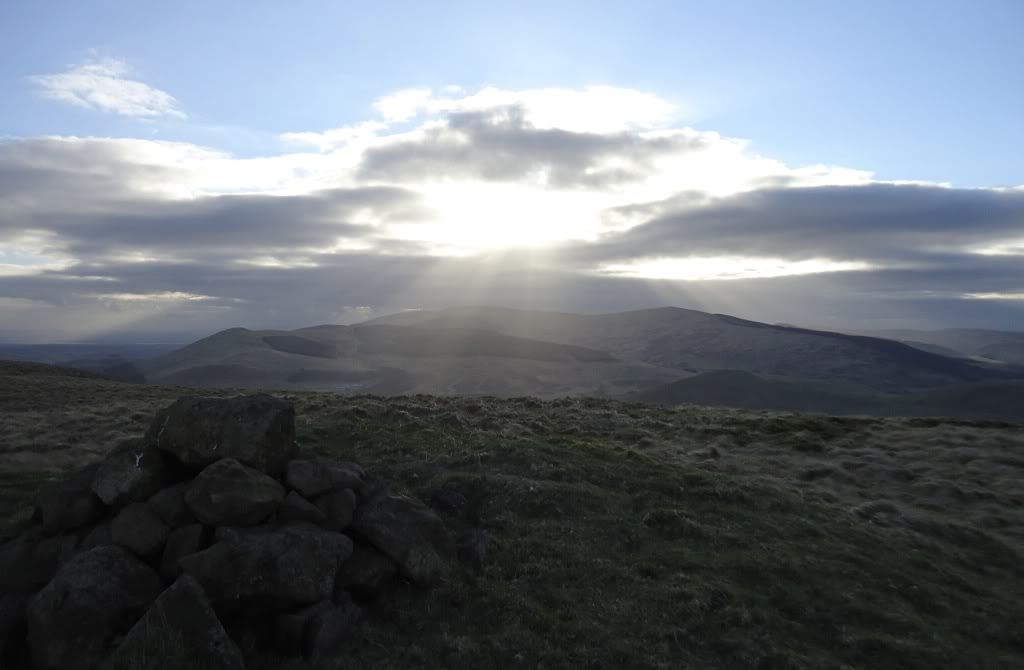 W towards Ben Cleuch et al
So after a cup of tea and a bit of time to enjoy the views, it was just a matter of negotiating a way back down to the start through an enormous see of afforestation. Without the firebreaks marked on my map it was going to be an interesting route whatever I did. Fortunately a path of sorts leads from the summit cairn down through a firebreak for a fair distance. Eventually it led to a bulldozed track which I followed down the hill before cutting down a firebreak back to the road. From here it was just a wee walk back to the car at Myrehaugh.
A really nice wee short walk then - an interesting glen and one that, I imagine, is rarely visited. A nice wee hill tagged on the end to make it a great little circuit.