Date: 25th September 2009
Distance: 28km
Time: 7 1/2 hours
Ascent:950m
Present: Just me.
Weather: Clearish, windy but dry.
I suspect when I look back on 2009, and what walks I enjoyed the most, this one will figure highly.
Cant say the conventional route appeals to me, these hills all have steep sides and hidden corries that the usual route doesnt touch on at all.
When I did Lochnagar from Glen Callater, I also decided to make this trip, from the same glen.
Parking was at Auchallater Farm (NO15652 88198), and I cycled the 5.5km to Loch Callater lodge. Continuing on the track to the right of the lodge, and taking a right fork on the track at 17803 84038. I left the track at a cairn 3km later.
Looking back to the lodge.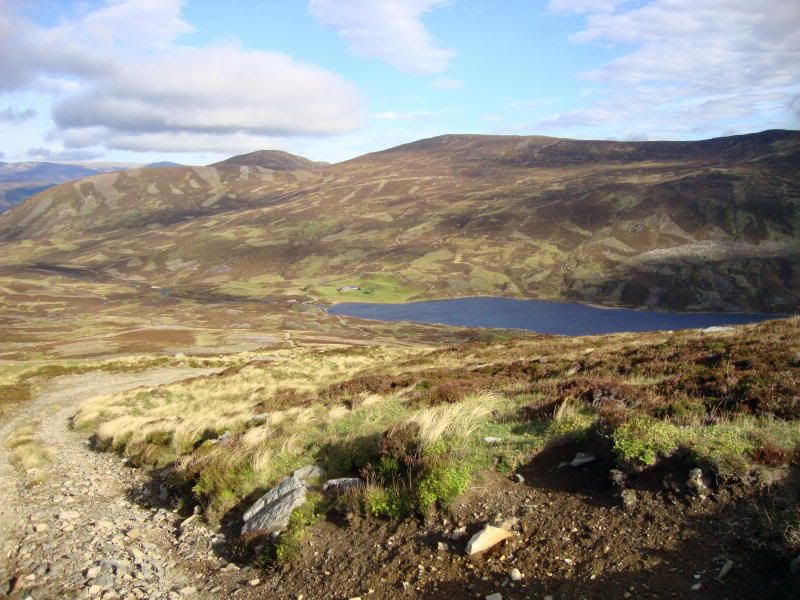 Nice views of Glas Tulliachan etc.
A short walk of around 1km led to the summit of Carn an Tuirc.
View to the next hill Cairn of Claise.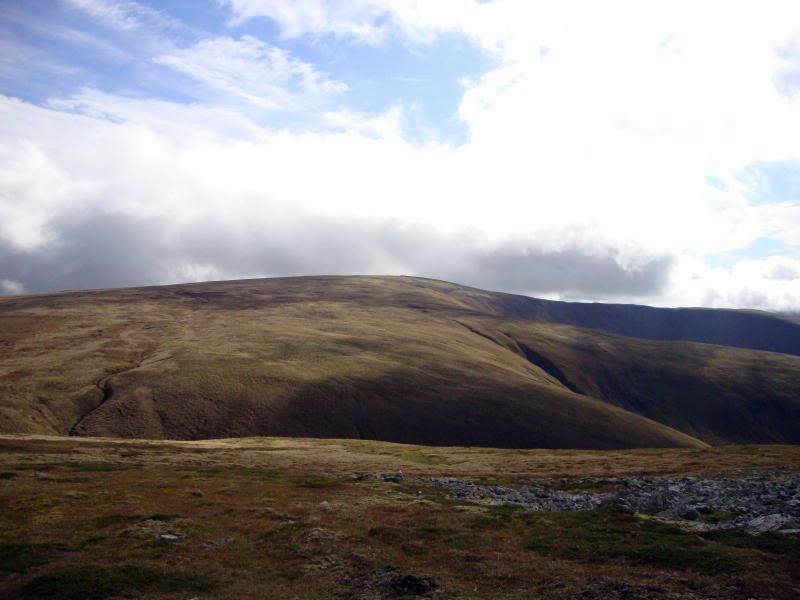 A walk along a well walked path took me to the 2nd summit in around 40 minutes.
This hill is a fine viewpoint.
The delighful Caenlochan Glen. Mount Blair in the distance.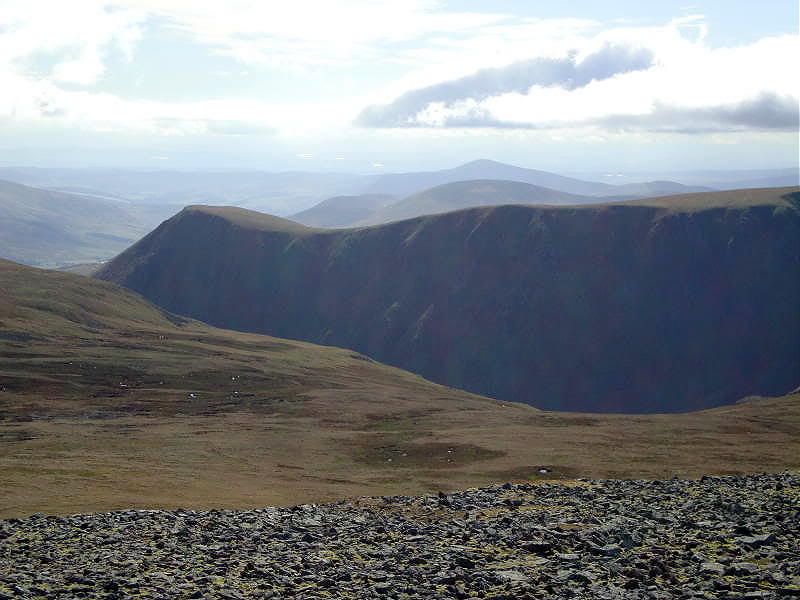 Glas Maol.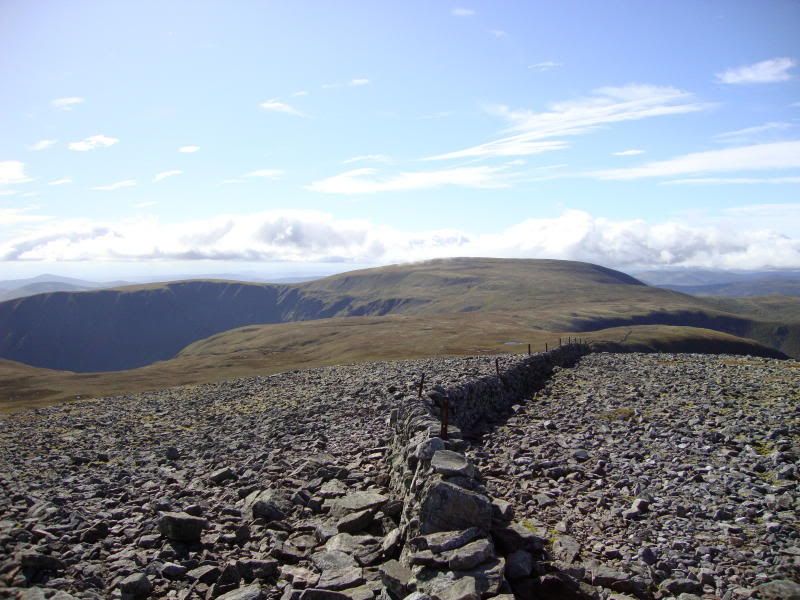 Looking back to Carn an Tuirc.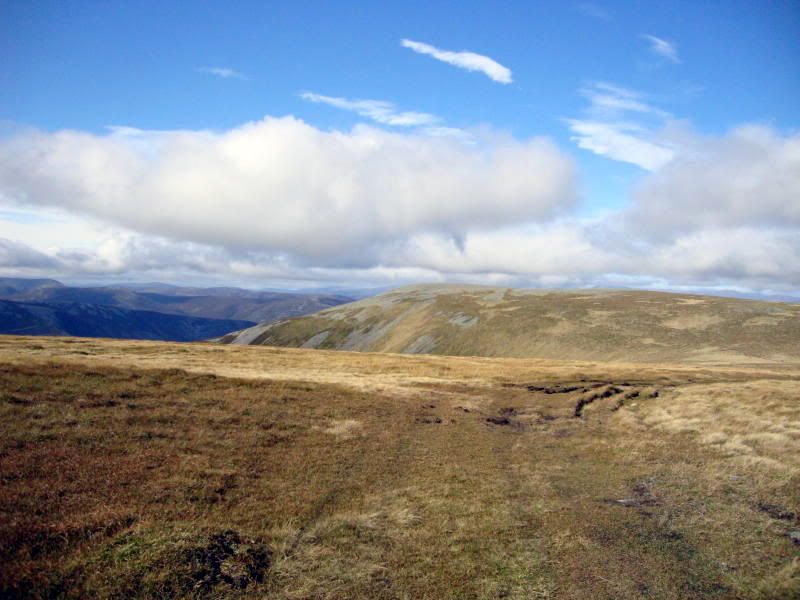 Tom Buidhe is not far away, but I intentionally left this one out, it figures in a walk I have planned from Glen Isla, and the time was better spent elsewhere. To do the 4 add 3km and less than 1 hour.
Tom Buidhe from Cairn of Claise.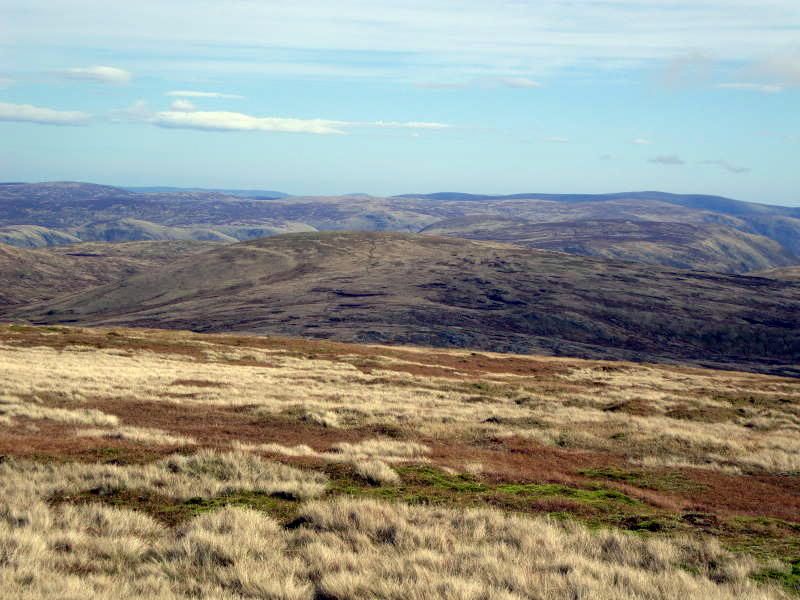 So it was off to Tolmount next, a pleasant enough walk on high plateau. I suppose most people think there is nothing much to Tolmount, but seek and ye shall see eh.
Deer rutting on Carn an Tuirc. Brilliant.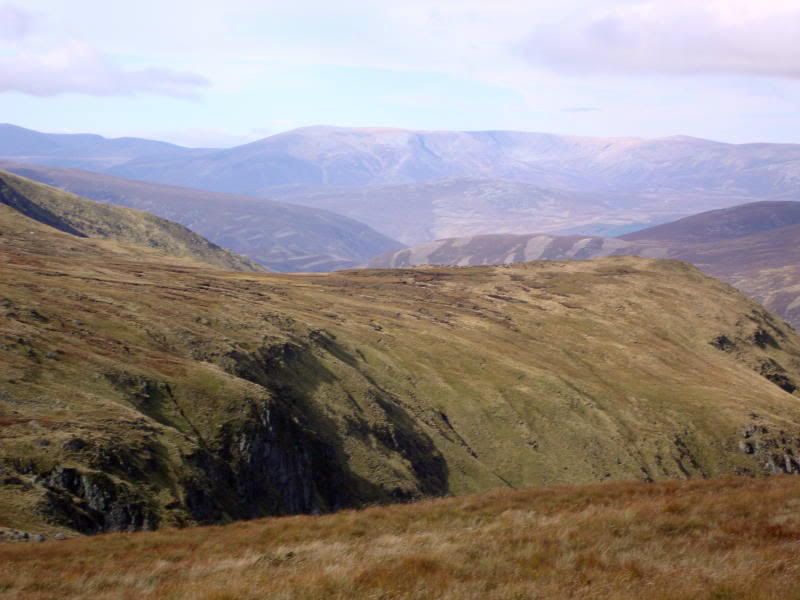 The plan was to descend into Glen Callater via Jocks Road at NO21397 80694.
Jocks Road eh, well it aint no road, in fact if there is a path up or down this steep section then I didnt find it, there are no difficulties on this section although I was glad I was going down and not up.
Doesnt look steep in the photo, but it is.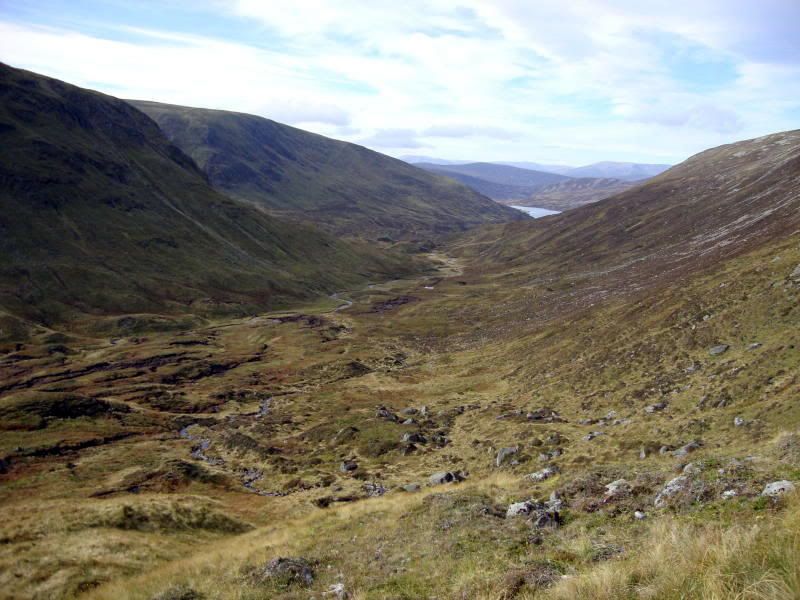 I then had the most delighful walk along Jocks road through the glen and along the lochside, fantastic.
Tolmount.
Tolmount again.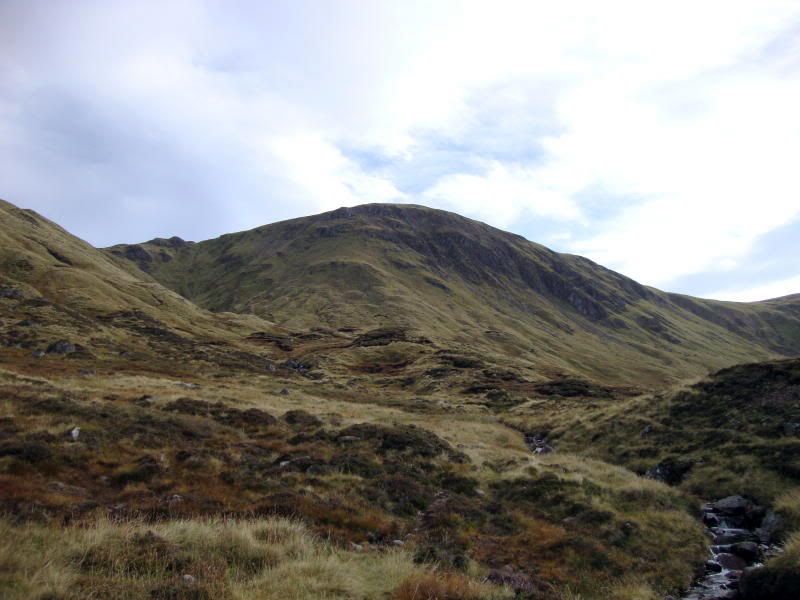 Cairn of Claise.
Tolmount, Cairn of Claise and Carn an Tuirc.
Coire Loch Kander.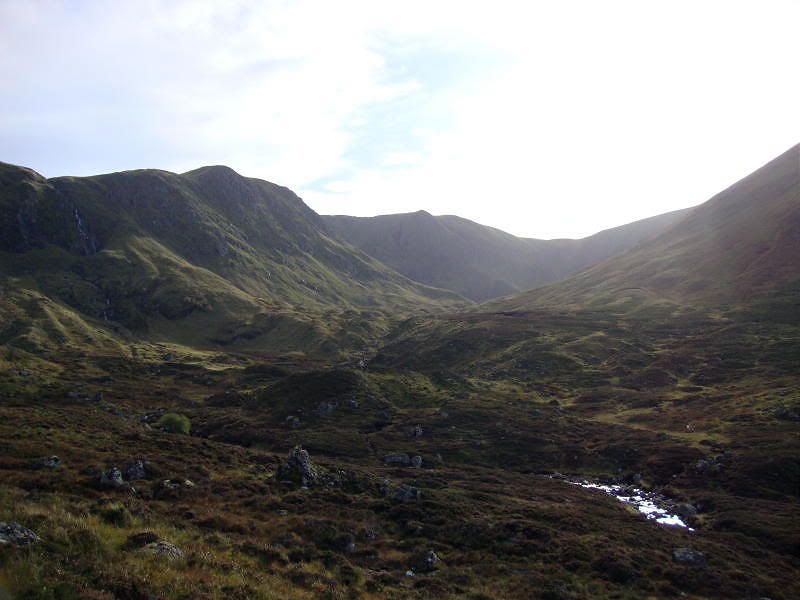 Jocks Road is by now a very fine path. I followed 2 stalking ponies complete with grisly cargo.
Highland beach. Nice.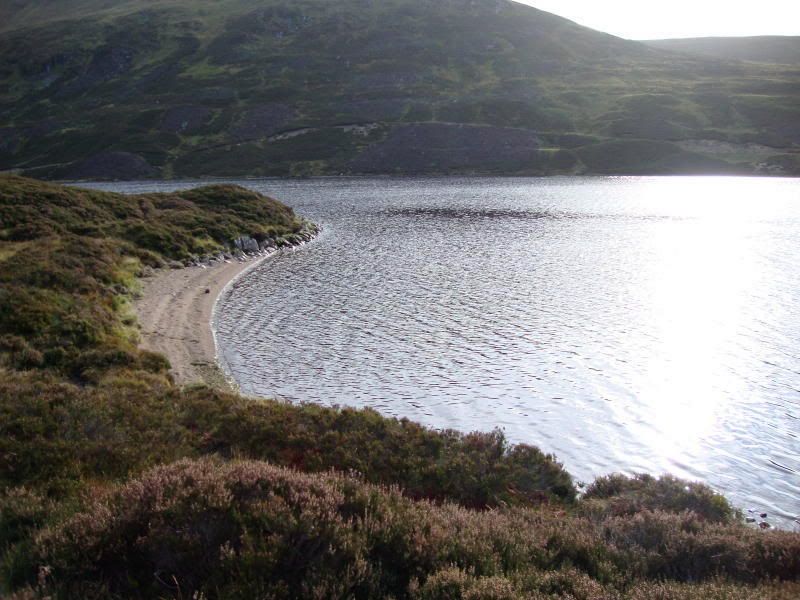 Looking back to Tolmount.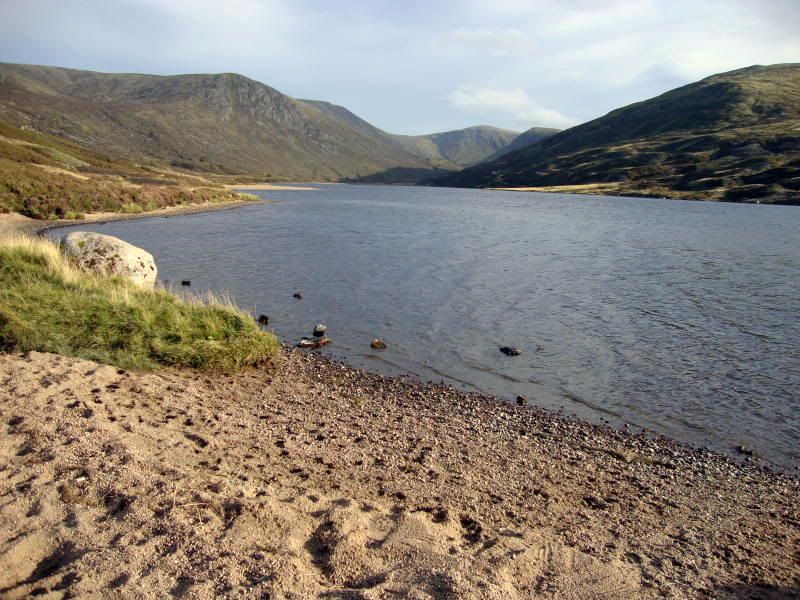 Afternoon sunshine on the loch, hils heaven.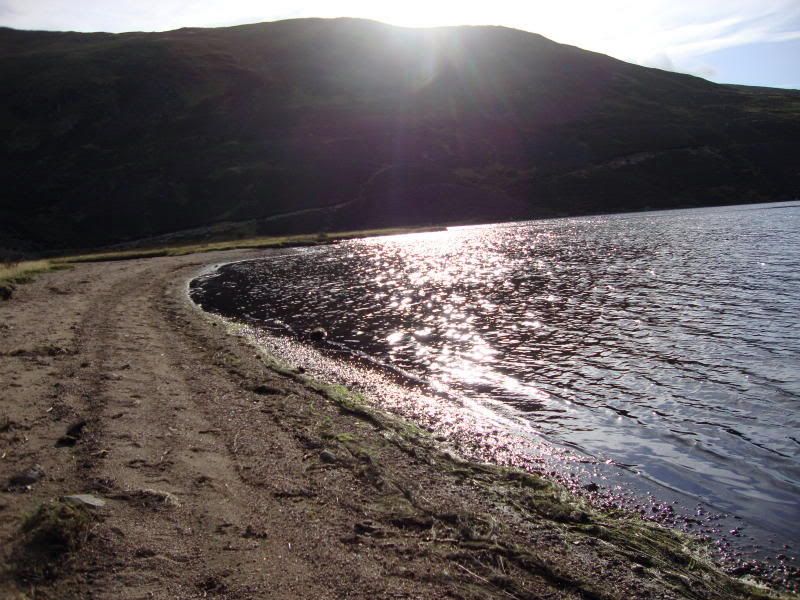 Creag nan Gobhar and Morrone.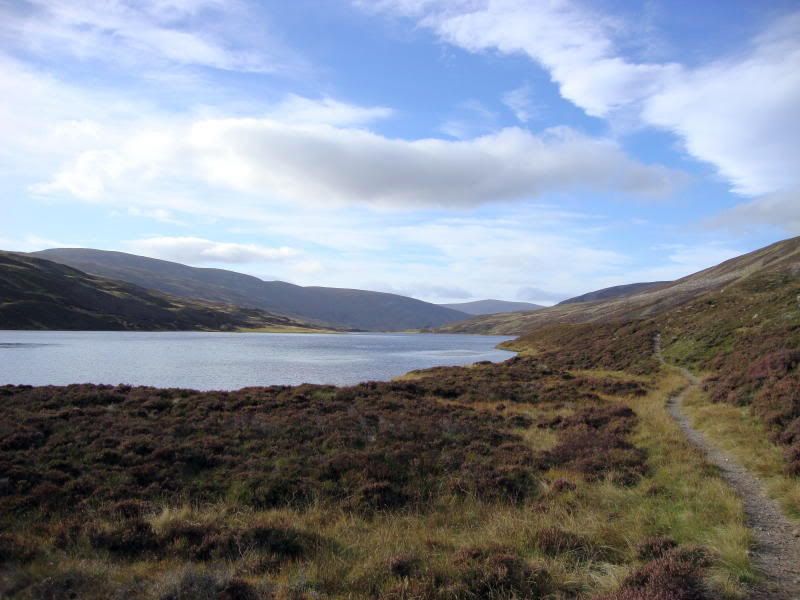 Braw.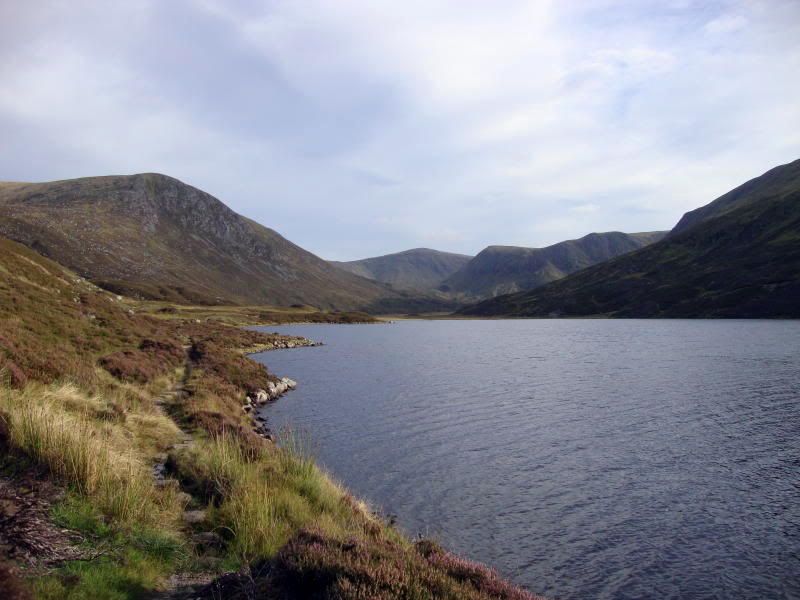 All good things come to an end, and I was soon back at the lodge, where the blood splattered ponies were relaxing at the end of their shifts, the estate men could have at least thrown a bucket of water on the poor things, there was no sign of their masters.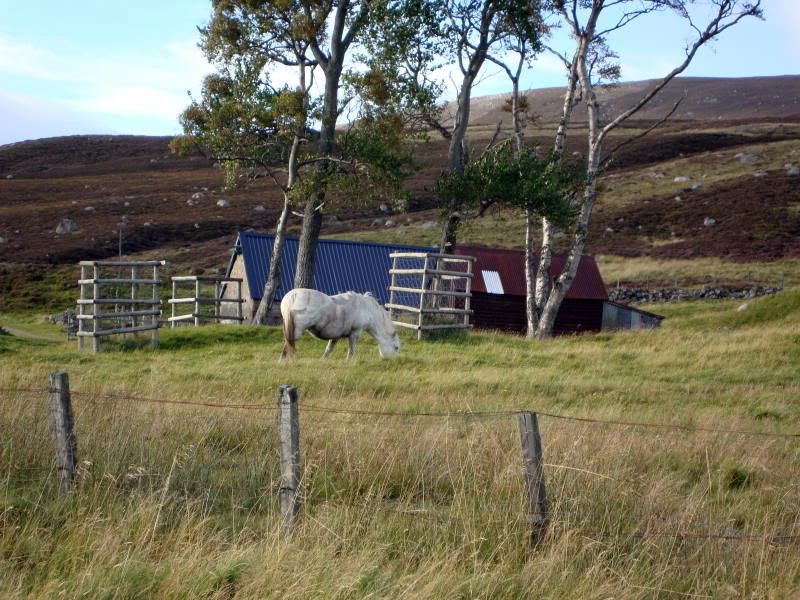 The bike plucked from the heather, its downhill all the way back to the car park, what a great way to end a fabulous walk, would highly recommend this alternative route, way better than the normal route.