It was inevitable i guess that after posting picks of my first climb on Vorlich and Stuc that someone's interest would be aroused....
I must take a moment (and perhaps even a minutes round of applause) to say well done to my mate Kenny, considering the guy had blisters from his new boots that he purchased only 2 days before, and we hadn't even got out the car yet, now that's guts!!!
so it is then, i now have a willing climbing partner and i use the term "willing" lightly, truth be told the guy won't admit defeat so once the journey up the A9 to drumochter was underway i was confident the walk would be completed especially as it was glorious sunshine!!
Although i had no doubts that we would complete the walk i was keen to get an early start as there was a strong possibility that the walk might take longer than expected, so as soon as kenny got off the first N0:57 from Alyth to Perth we were all over the A9.....
picture a kid whose always on the subs bench getting his first ever start, that's the only way i can describe it...the only thing better than having a mate whose willing to walk with you is a mate whose as keen as you to do it, we arrived at balsporran cottages at around 9.15 and must have been across the train tracks by 9.19 lol
Geal-Charn from starting point at Balsporran cottages
A'Mharconaich from Balsporran cottages
we followed the well beaten stalkers path up the side of Creagan Mor on the right hand side of the stream down Allt Beul an Sporain
The view A9 southbound with Creagan Doire Dhonaich on the left and An Torc/Boar of Badenoch on the right from the path up side of Creagan Mor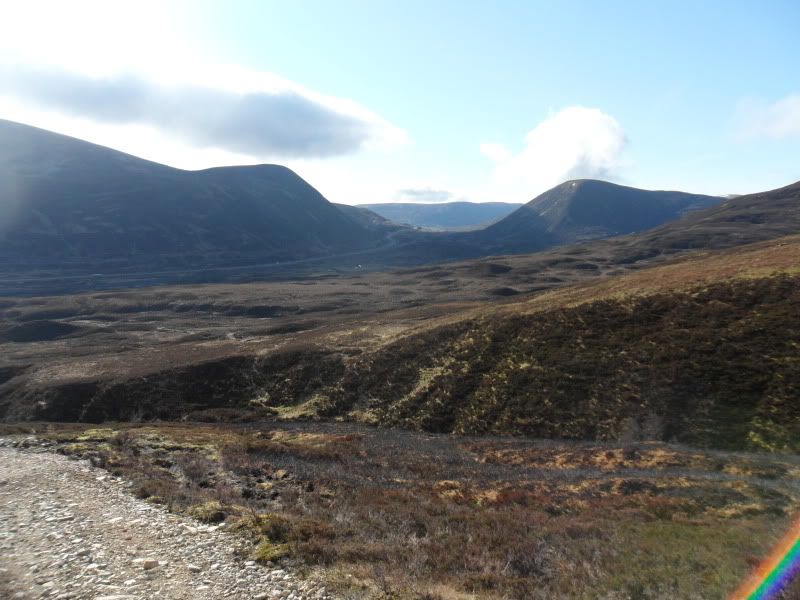 A bear hole (so kenny Ghryls Smith assures me)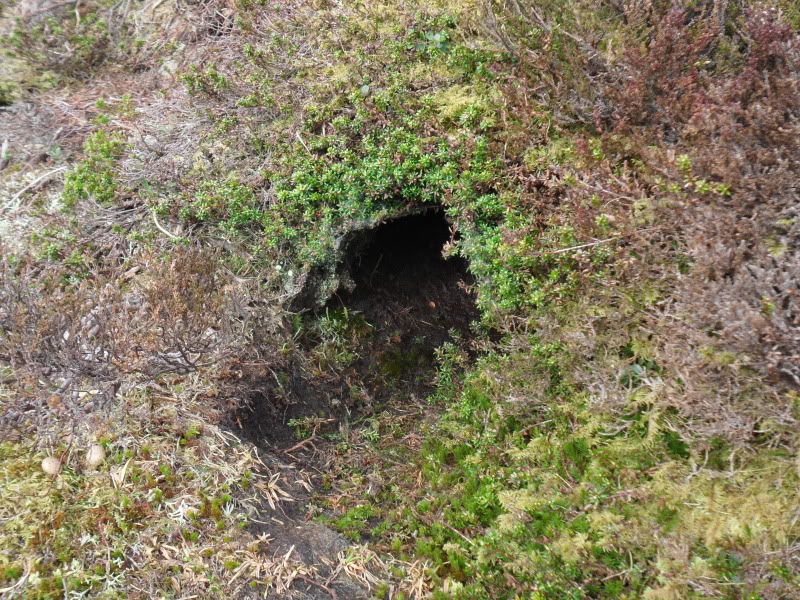 I must point out that this well created path up Creagan Mor was the only hard part of the trip, or at least for me it was anyway bearing in mind i had climbed vorlich and stuc last time out....
my first goal was to get over the top and get a look at the view across loch Ericht ........and i have to say i wasn't to be dissappointed
Loch Ericht with Meall Cruaidh and Coille a'Mheadhoin respectively in the background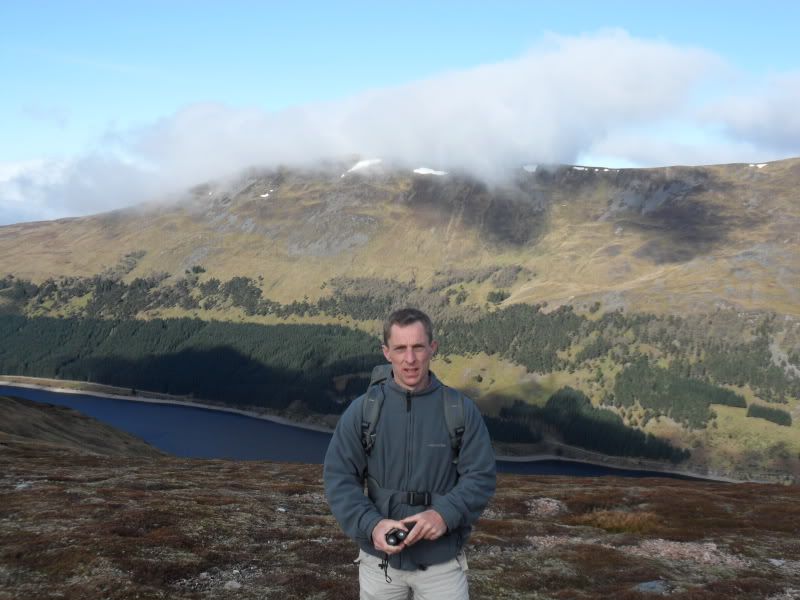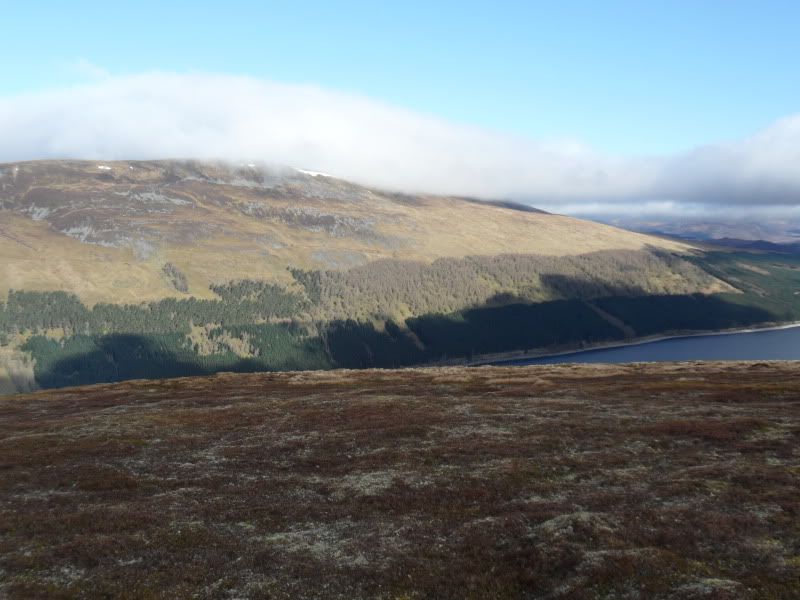 North end of Loch Ericht and Dalwhinnie
The view down towards Alder Lodge from Coire Beul Sporain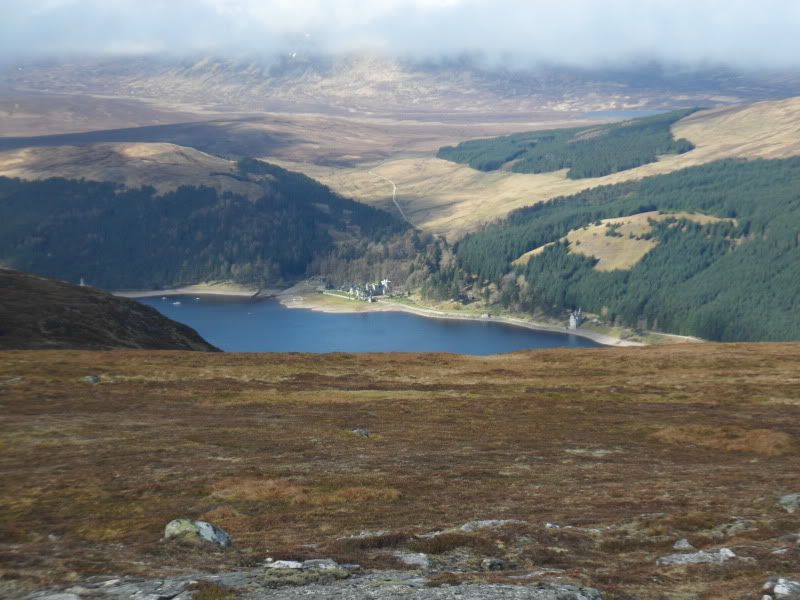 Now for the ascent up to the summit of Geal-Charn which by now was shrouded in mist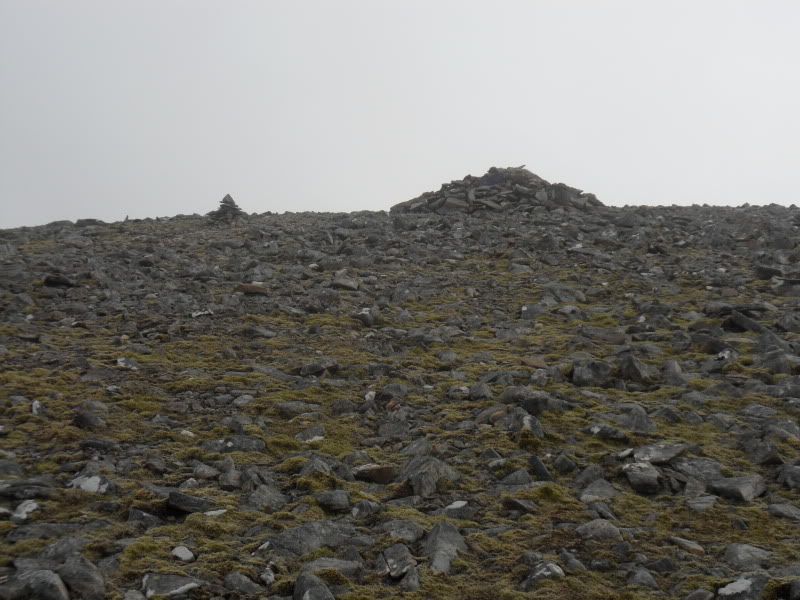 well done Kenny, your first Munro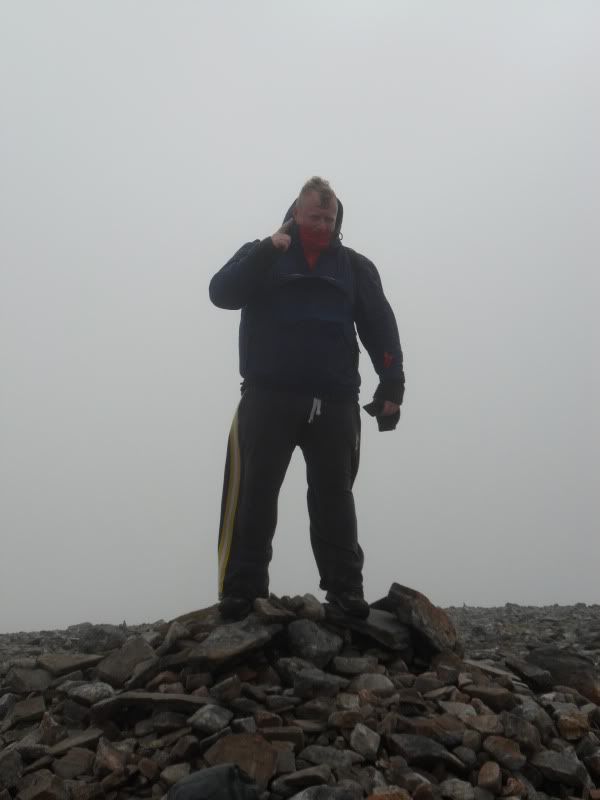 can you guess what the big man does for a living???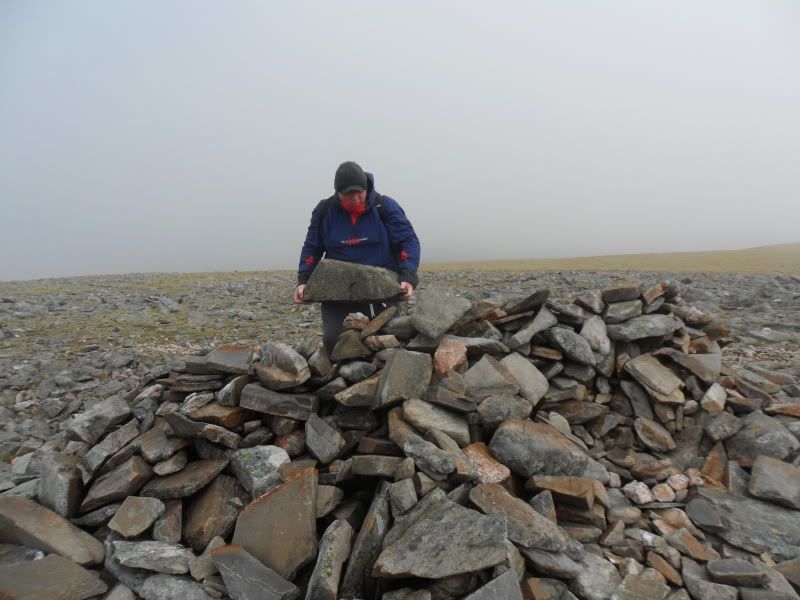 now this was a critical point, how to tell Kenny it's time to tackle Munro number 2,.....let's just say the mist set off his mood perfectly!!!
5 minutes into our descent into Coire Fhar the mist dispersed and we were bathing in glorious sunshine from here on in
a lochan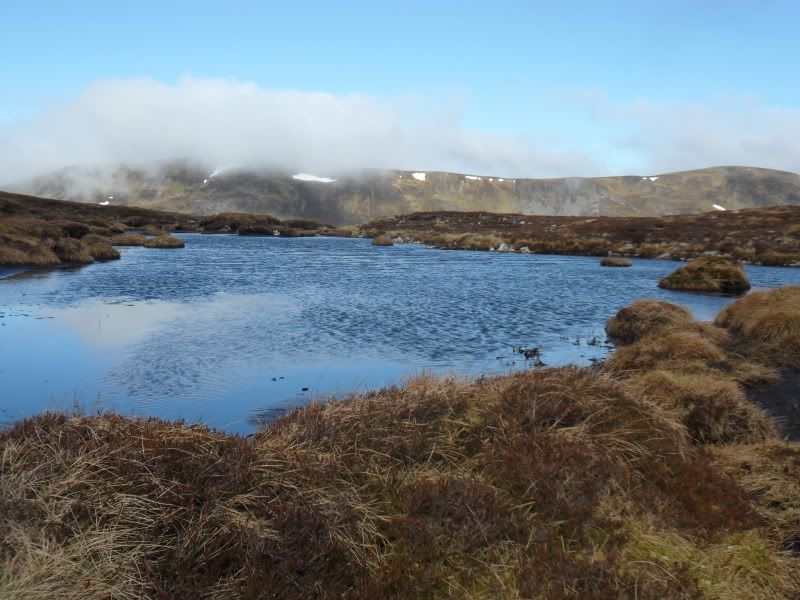 a picture of Loch Ericht, a mountain.....and Ben Alder etc in the background....!!!!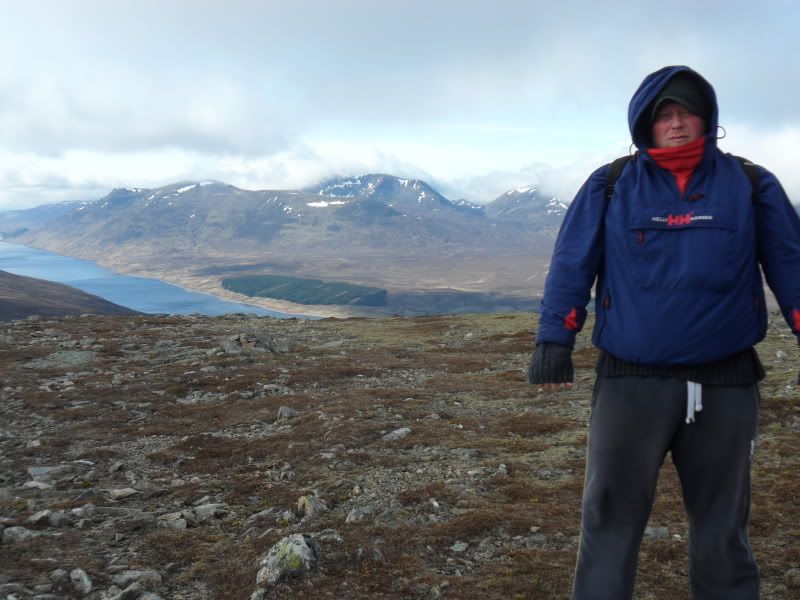 Beinn Udlamain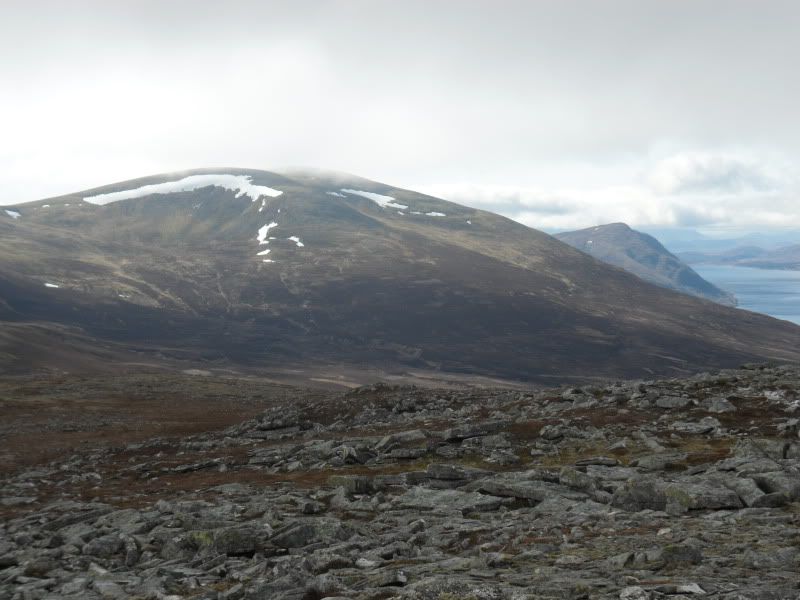 Ben Alder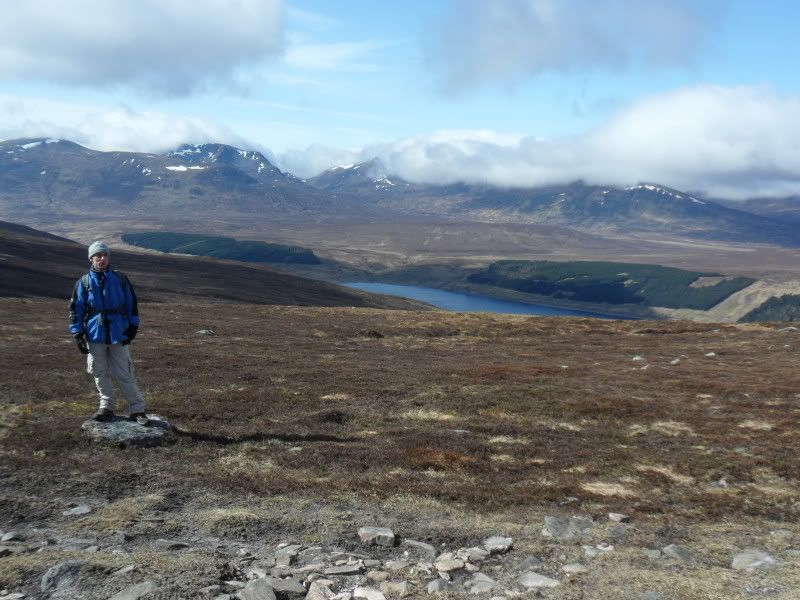 A'Mharconaich from Coire Fhar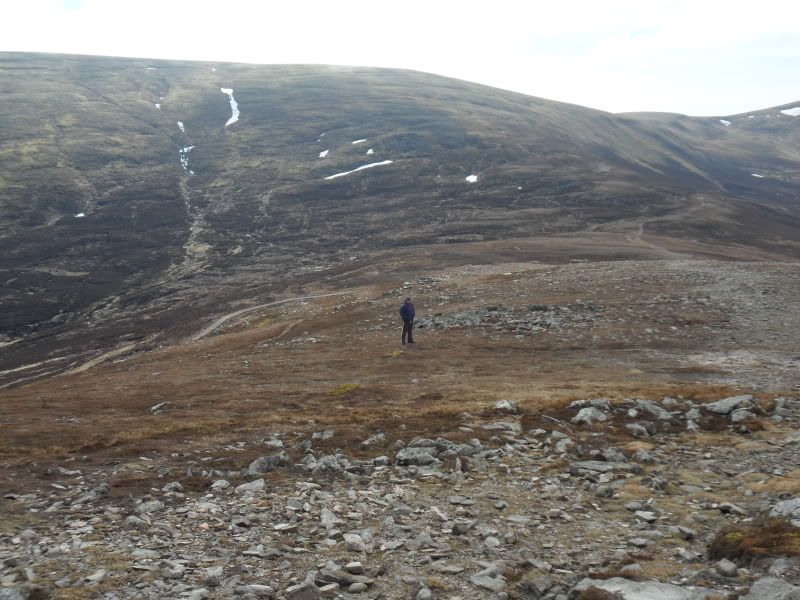 Ben Alder from Coire Fhar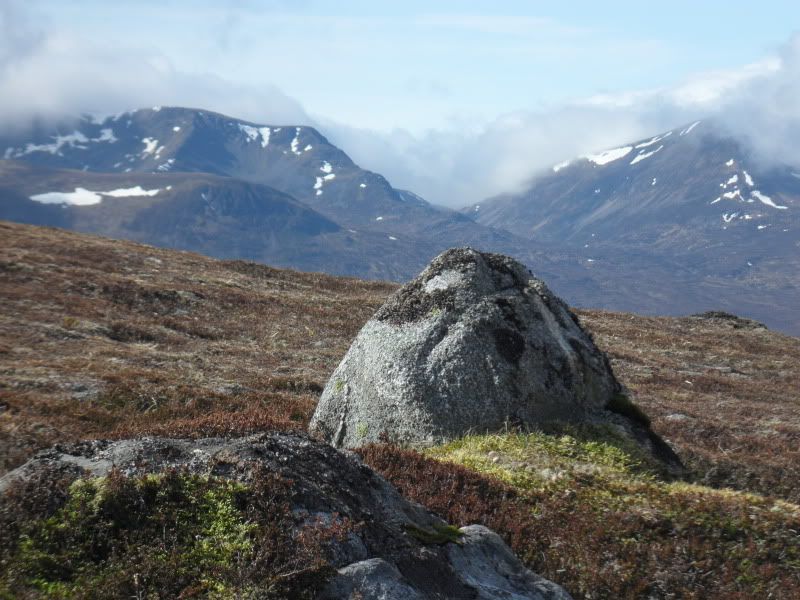 Nah Kenny, this is a real bear hole
Geal-Charn from A'Mharconaich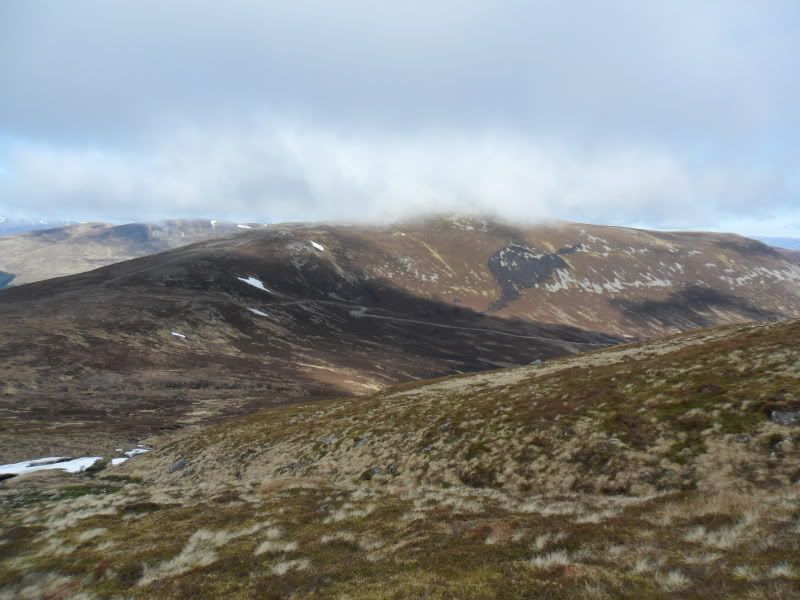 Summit of A'Mharconaich....let's not forget why i'm doing all this!!!
steep crags on north face of A'Mharconaich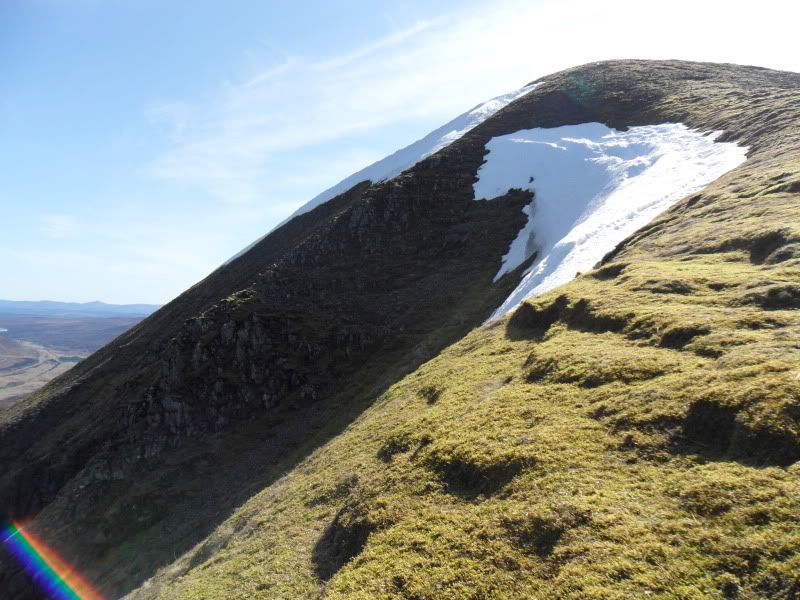 img]http://i1254.photobucket.com/albums/hh618/glenryder37/Geal-Charn%20and%20A%20Mharconaich%2030-03-2012/Geal-CharnAMharconaich30-03-2012104.jpg[/img]
The descent route along the north easterly ridge
a last glance back at two munro's with so much to offer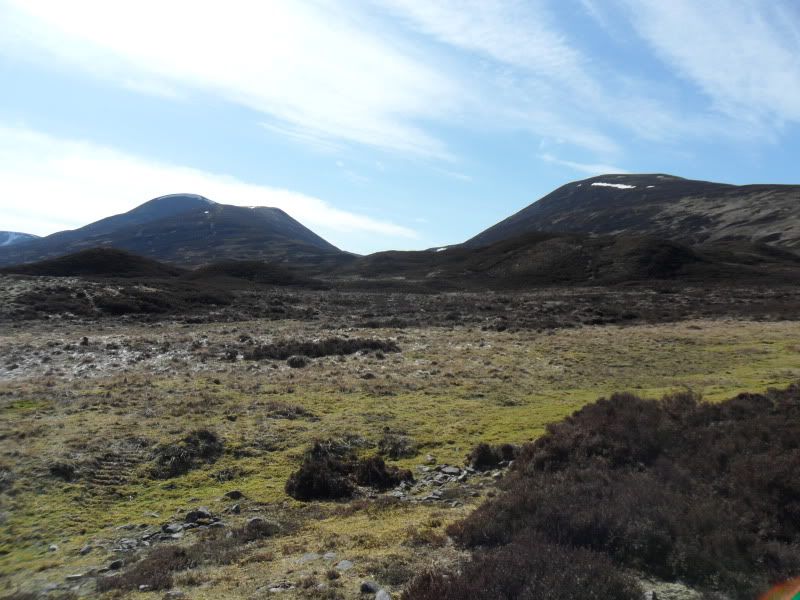 and finally a spot of paddling before home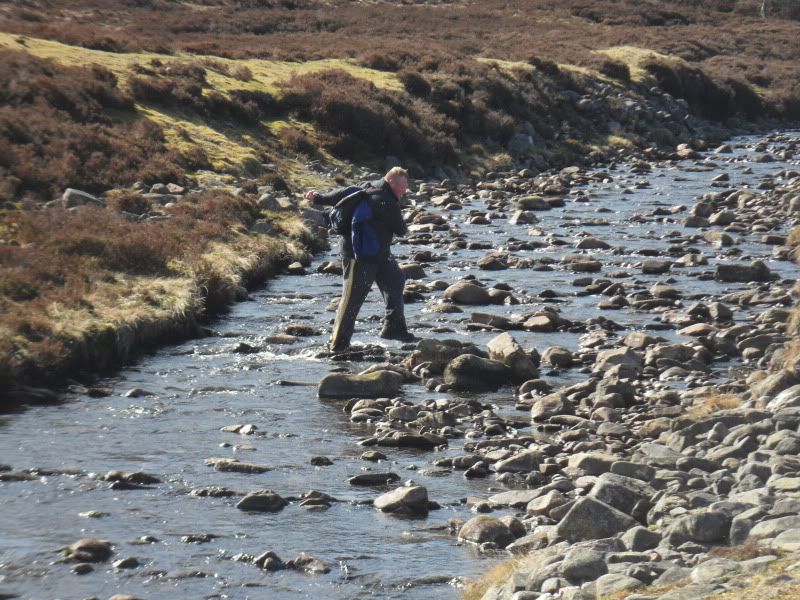 A great day, great company a fairly easy walk and fantastic rewards........9/10
If anyone would like to make a donation to my cause the British Thyroid Foundation and my Ben Nevis climb on 26th May please take a moment to visit my just giving page thank you
and remember each £5 donation enters you one prize draw for a chance to win a choice of 3 fabulous prizes as donated by the Gleneagles Hotel
http://www.justgiving.com/Chris-Brown16