Well attempted my first ever hill walk and must admit I think i'm hooked. Can't wait to get out this coming weekend and go for another Munro.
I would say this walk was perfect for a first timer as after the initial climb which isn't as difficult as I anticipated the route levels off nicely and whilst there is still a wee bit of up and down between peaks it's nothing to worry about.
I would definitely advise doing this anti clockwise as we did to avoid having to climb the rocks up to Broad Cairn and if doing it now (26th May) take plenty of sun screen. The blisters on the backs of my calves will testify to that.
Whilst you're there take a dip in Loch Muick as well, freezing cold but it just seems to end the day nicely
Now all i have to do is decide what's next
Here are some photos
Load of deer on the approach:
View of Lochnagar from carpark: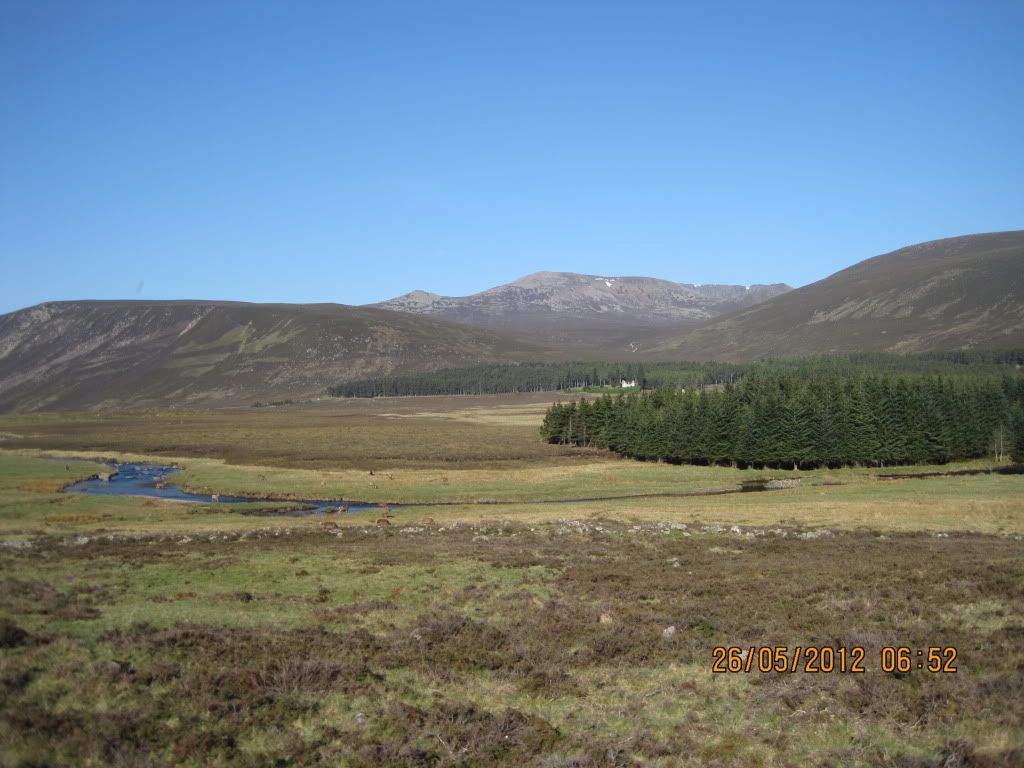 Lochnagar summit in the distance:
The attire demonstrates that this was my first time: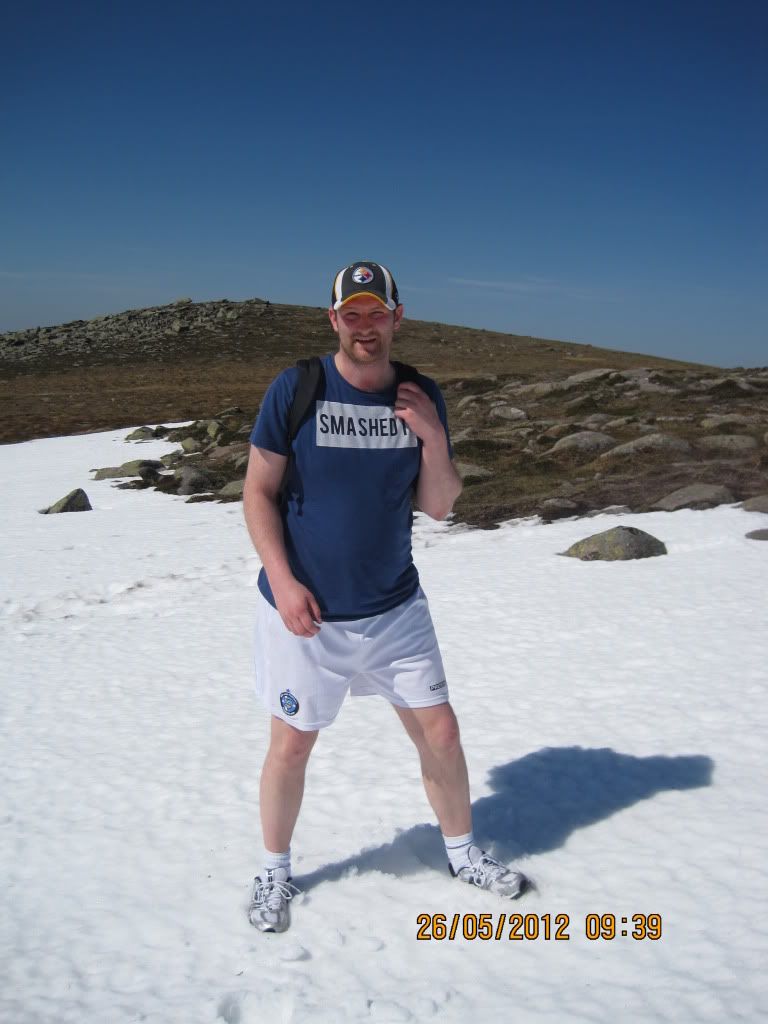 Nice View:
The Top:
Ben Avon and the Cairngorms in the distance:
Top of Carn a'Choire Bhoidheach
The View from Carn an t-Sagairt Mor and Sushi (The camera didn't pic it up but could see Ben Nevis)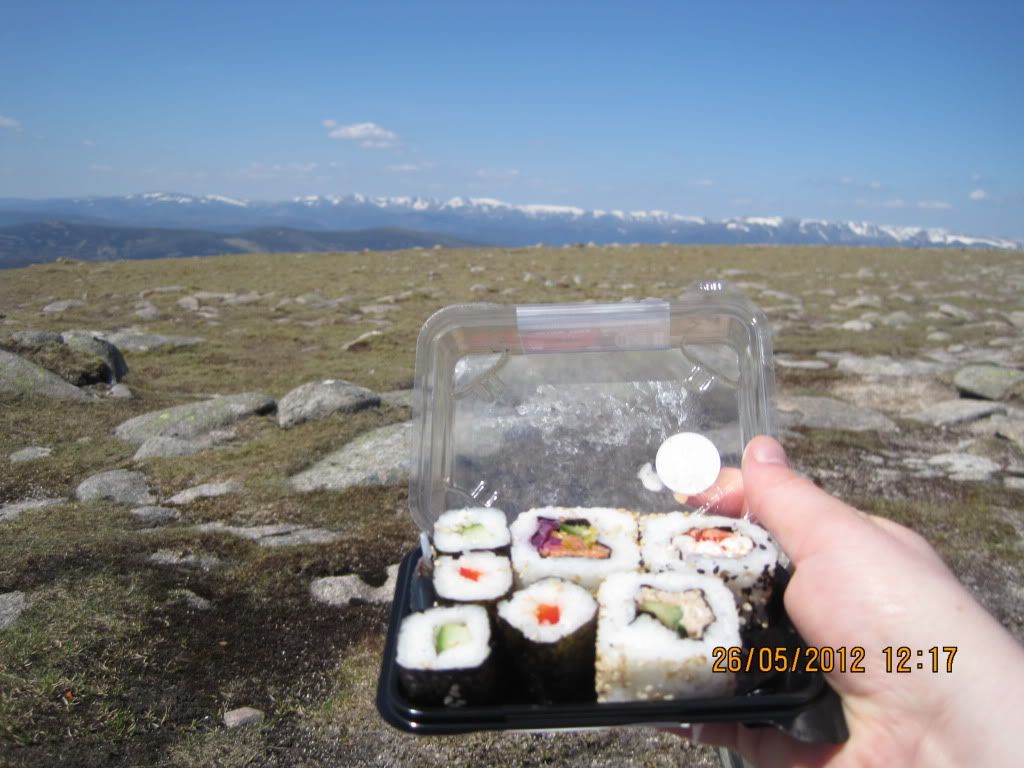 Found the Wing: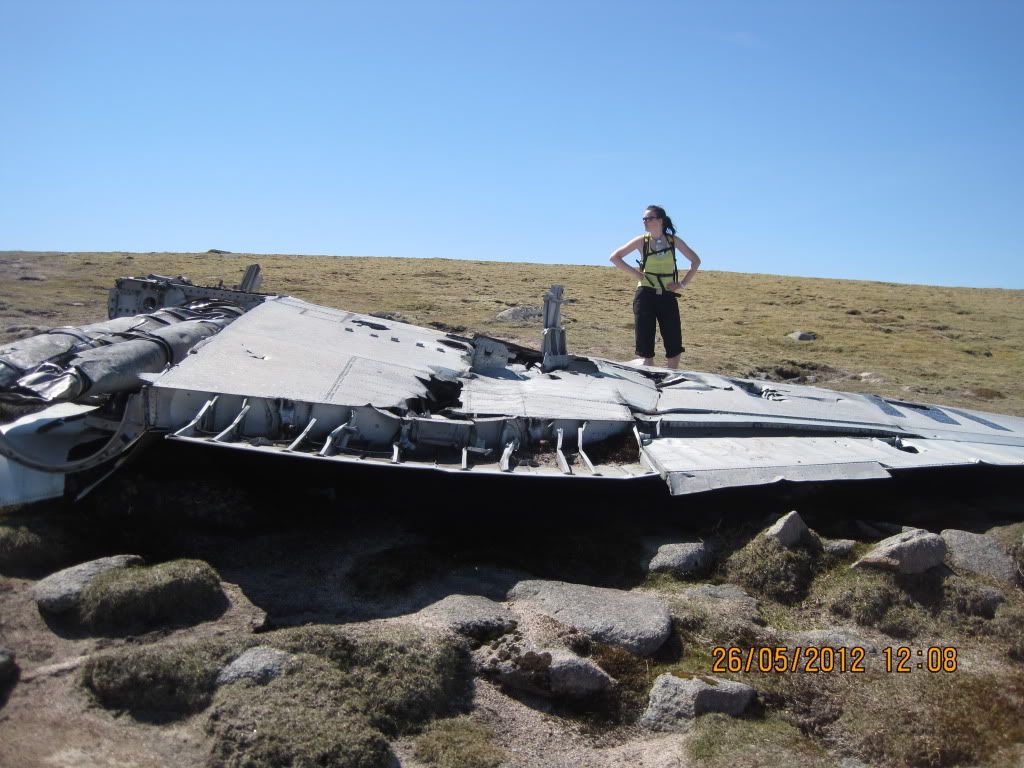 Top of Cairn Bannoch and the View of a Waterfall formed from the melting snow: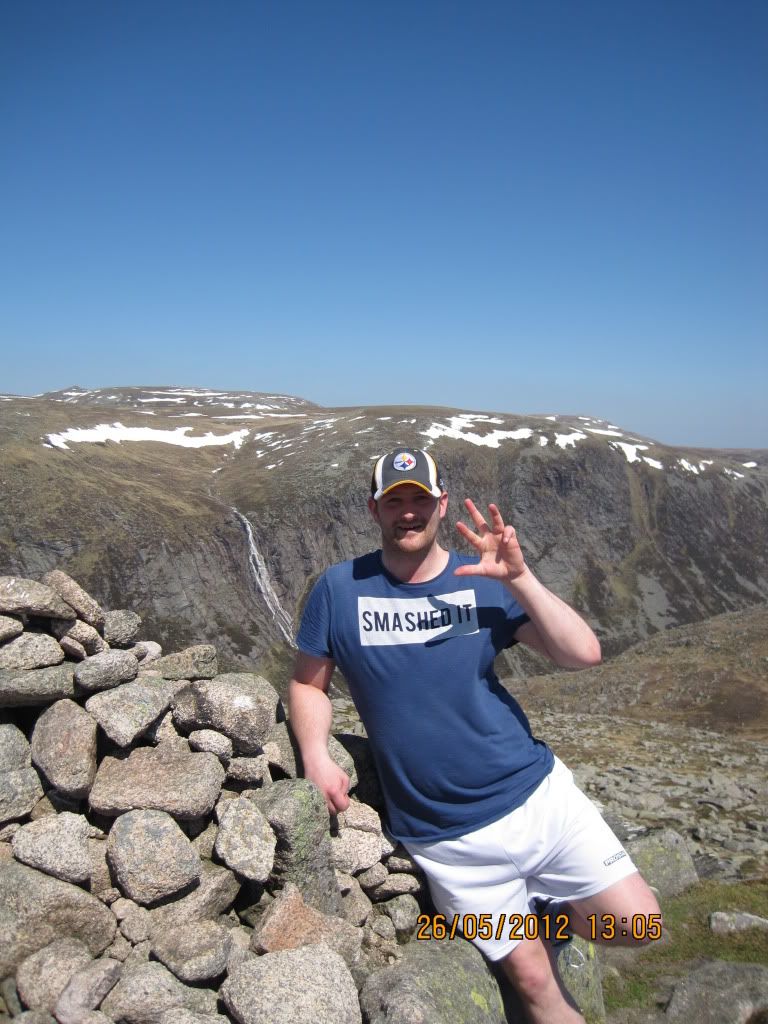 Top of Broad Cairn:
Loch Muick: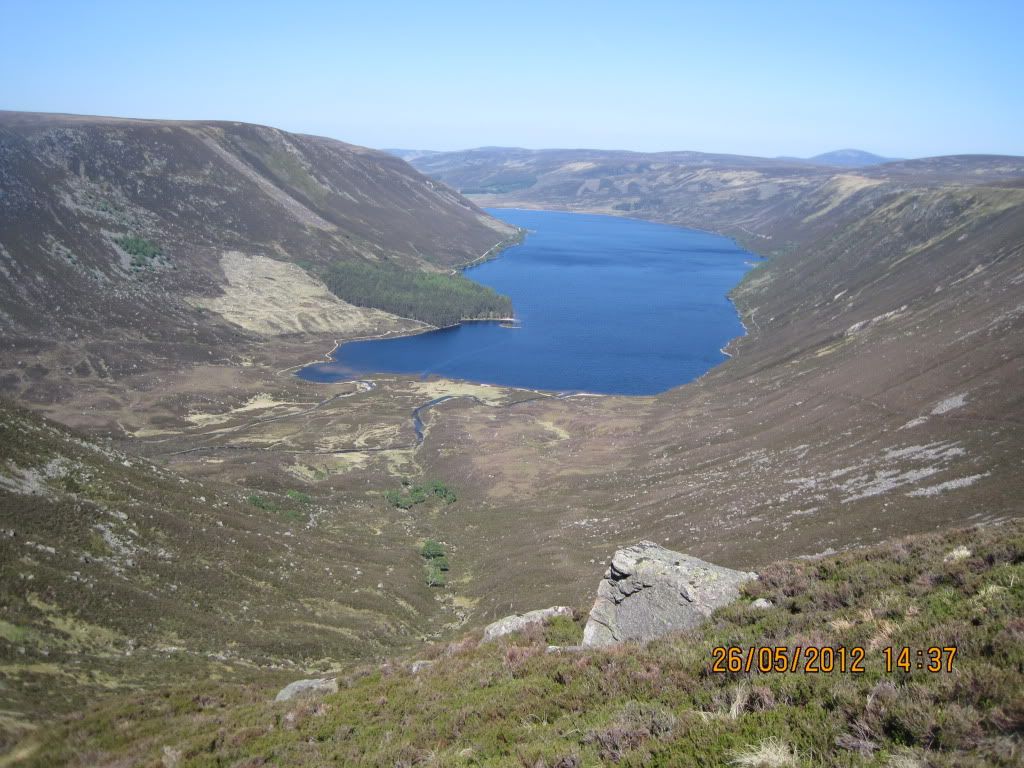 Cold:
Nearly Home Looking Back Contemplating a Great Day Out: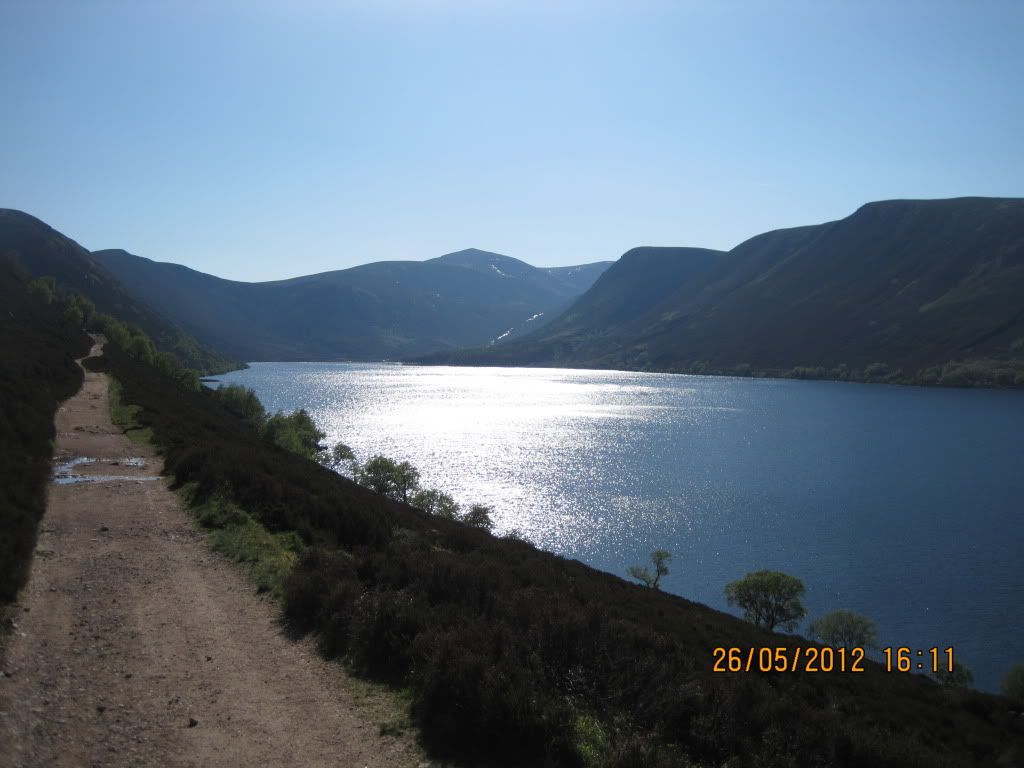 Suncream would have been an idea: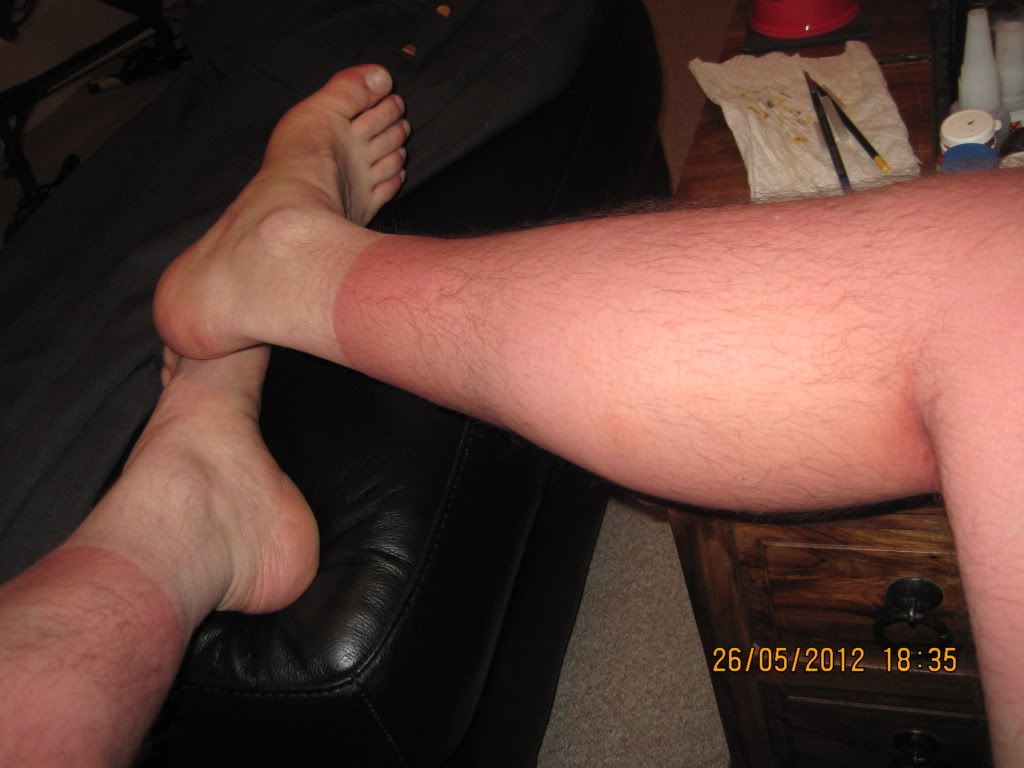 FOR ALL PHOTOS COPY AND PASTE LINK BELOW:
http://s1243.photobucket.com/albums/gg547/Paulbritish/Lochnager%20-%20First%205%20Munros/?start=all