With an extra few days holiday and a good forecast we thought it was a good opportunity to do the Tarmachan Ridge. We hadn't been up to the NTS carpark since last year so I drove past the new carpark without realising that the old carpark had been closed.
A quick three point turn later and we drove into the new car, paid my 2 quid, changed into our boots and were on the road for 8:30.
Views from the carpark
Its a very good path from the carpark, nothing too steep until the short climb near the top of Meall nan Tarmachan. We got some good views on the way up.
Meall Garbh on ascent of Meall nan Tarmachan
A closer view of Meall Garbh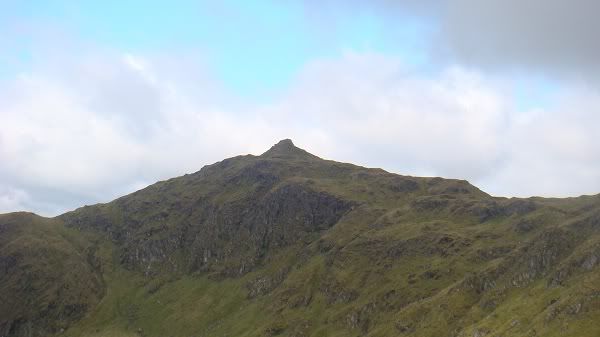 Ben Lawers, & Beinn Ghlas
It doesn't take too long to reach Meall nan Tarmachan and you get a feel for the walk ahead.
View to Meall Garbh from just before Meall nan Tarmachan
Cameron at Cairn with Ben Lawers in the background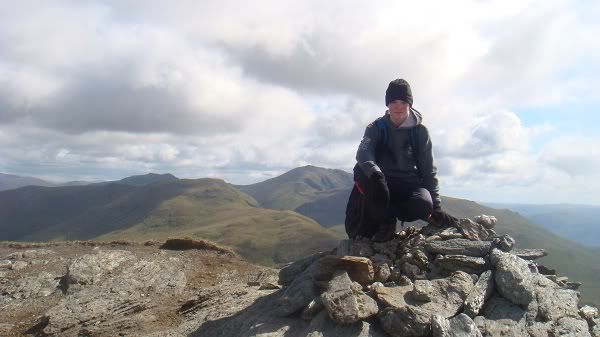 The ridge just after the summit of Meall Garbh
Looking back on Meall Garbh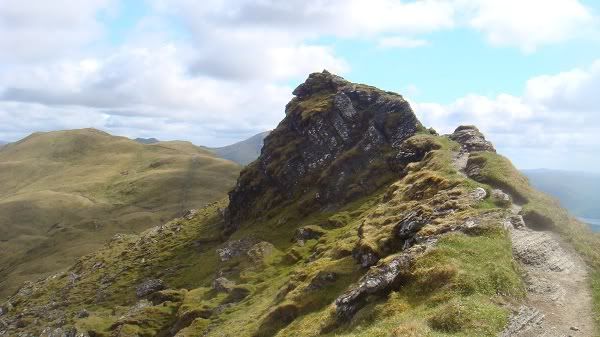 Nice views down to Glen Lyon
View to Beinn nan Eachan from Meall Garbh
The scramble down from here wasn't too bad - we managed to shuffle down the awkward bit without any issues. I can imagine it being a bit treacherous in the wet or ice. When you get down below the path that misses out the scramble is obvious so on hindsight it might have been useful to have been looking out for it. From here it was an easy walk over to Beinn nan Eachan - and an early lunch.
View back to Meall Garbh from Beinn nan Eachan
View to Creag na Caillich from Beinn nan Eachan (Ben More and Stob Binnien in the background).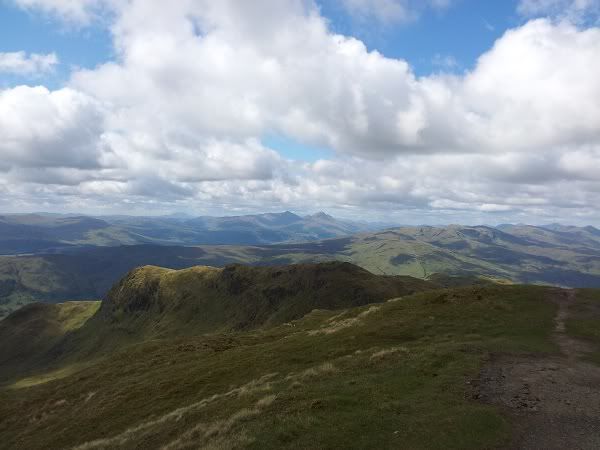 We got to the bottom of the Beinn nan Eachan but decided to carry on up to Creag na Caillich before retracing back to the bealach that drops down to the quarry and land rover track.
The Tarmachan Ridge from Creag na Caillich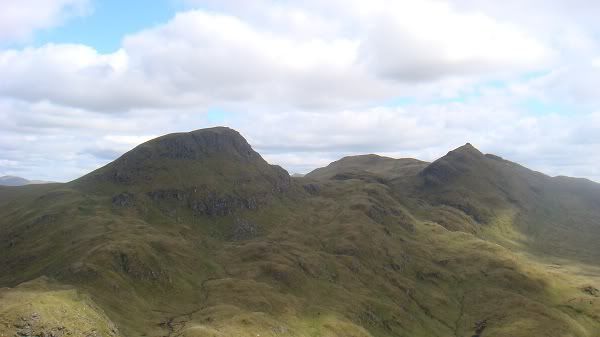 I think we were lucky with the walk down to the track as it wasn't too boggy but I can imagine it being really heavy going most of the year. Once at the bottom is was a nice easy stroll along the track back to the car.
View of The Tarmachan Ridge from the landrover track.