Sat 12th January 2008 and I was in a very cold Ballater for an ascent of Conachcraig, a Corbett at 2808 ft. From Ballater we travel to Glen Muick and the (extremely busy) car park at the end of this road. It is not yet 10 am, it is -5C and there are well over 50 cars in the car park already!
Booted up, we follow the long line of fellow hillwalkers on the very deep snowy path. This same path is used for the ascent of Lochnagar, a Munro 3 km west of Conachcraig, and would be extremely hard going in this conditions if 100 people hadnt gone ahead of us already that day. As it was, following in the footsteps of others made it slightly easier and reduced the depth of snow.
The sun has not long risen and already it promises to be a beautiful day, with barely a cloud overhead in the sky.
At 700m height, the path now splits, with all footprints taking the Lochnagar path and a white blanket of untouched snow awaiting us on the final approach to the summit of Conachcraig.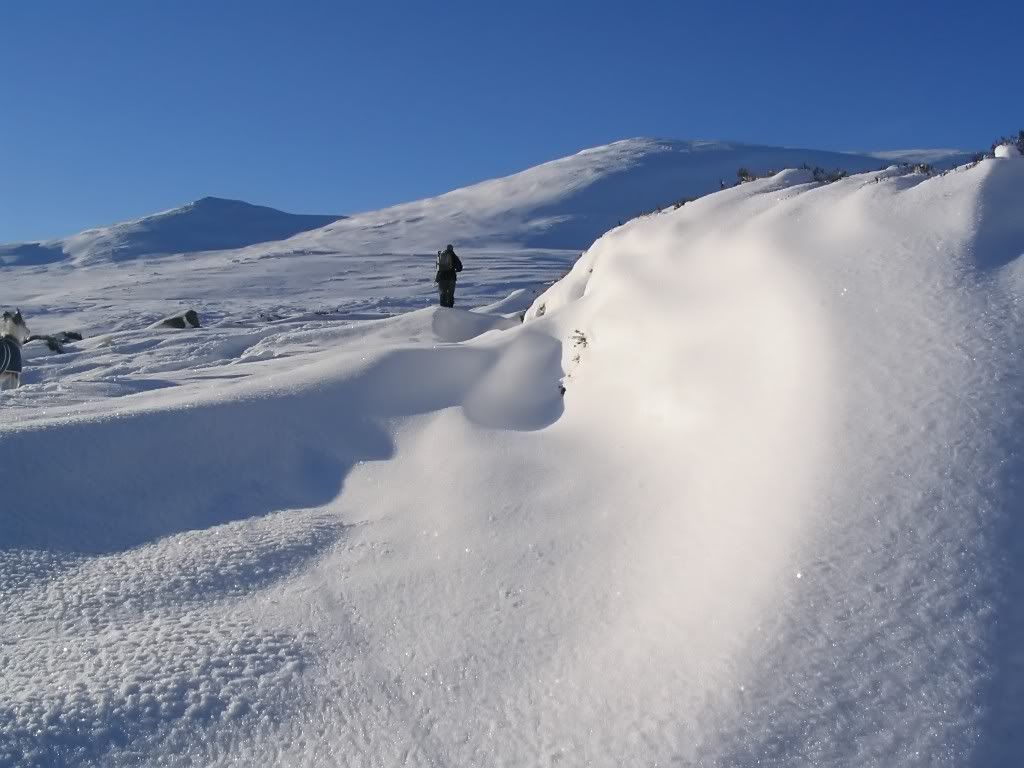 With no clear path to follow, we begin climbing the steep slopes.
We make it to the summit pretty quickly and with so many cars down in the valley, it is wonderful to have the hill to ourselves, and although Lochnagar is very very tempting, we'll leave it for another day.
The descent is very quick, and all too soon we're back at the cars.
A beautiful beautiful day out, sunshine and snow. Not a particularly exciting mountain, but with nice views over towards Lochnagar.