I interpreted the weather forecast as medium risk of sunshine, then I conveniently called at Tesco Port Glasgow to buy some sun lotion at half price, and some fruits. Then I drove to Aberdeenshire.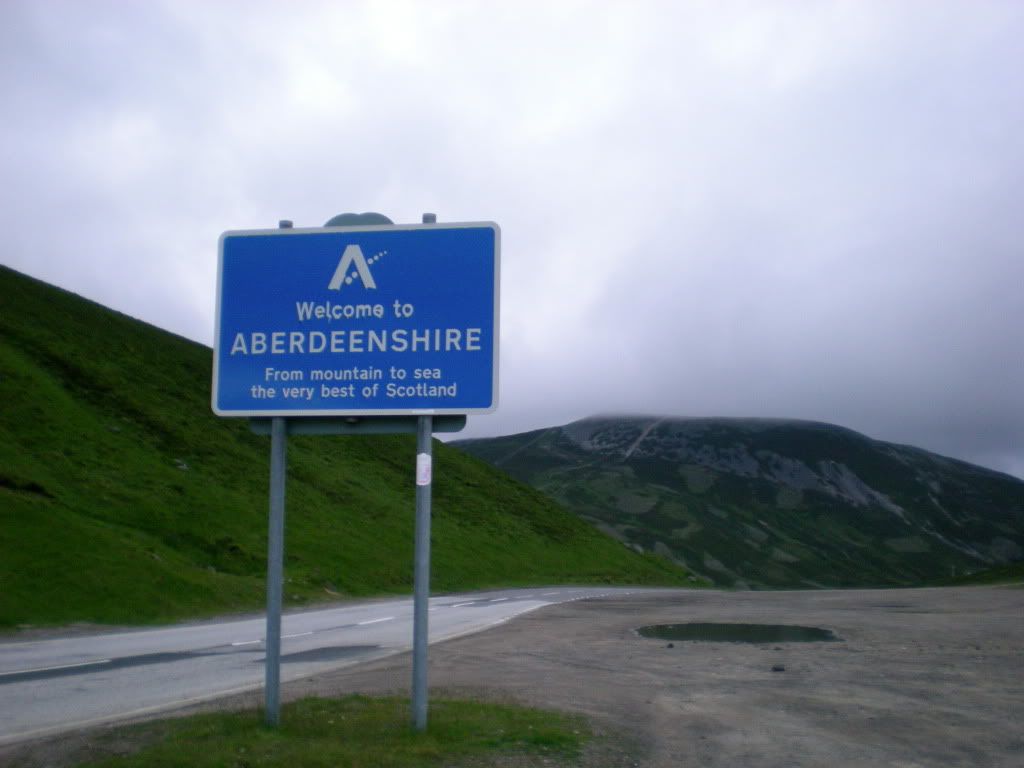 I pitched the tent somewhere there, so I could wake up and start walking straight on saturday morning.
This is really the Glen of Thistles.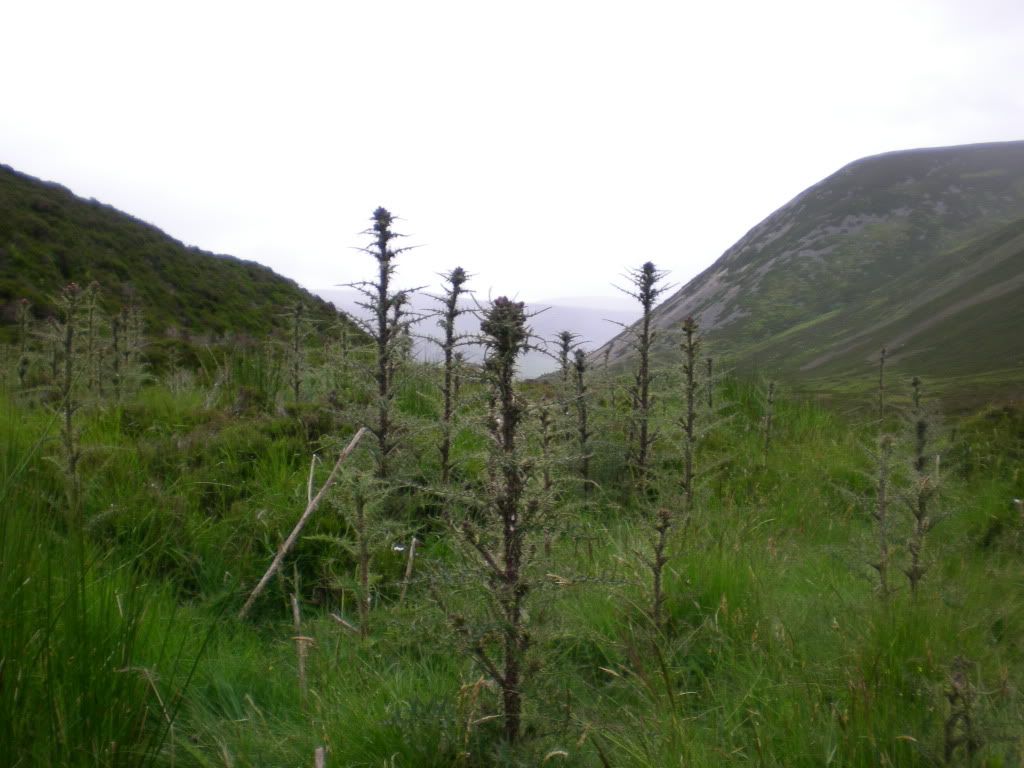 The beauty of the architecture of this bridge is best seen from the side.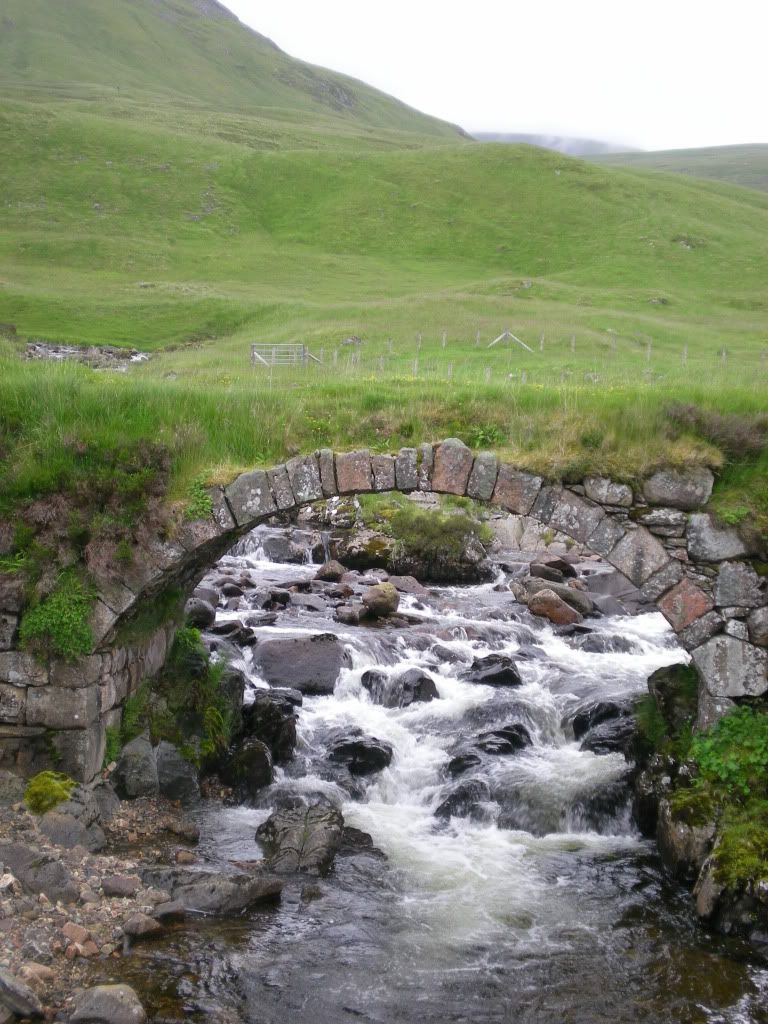 It has been raining so the waterfalls are nice to see.
I allways have a look at old shielings if I am passing by.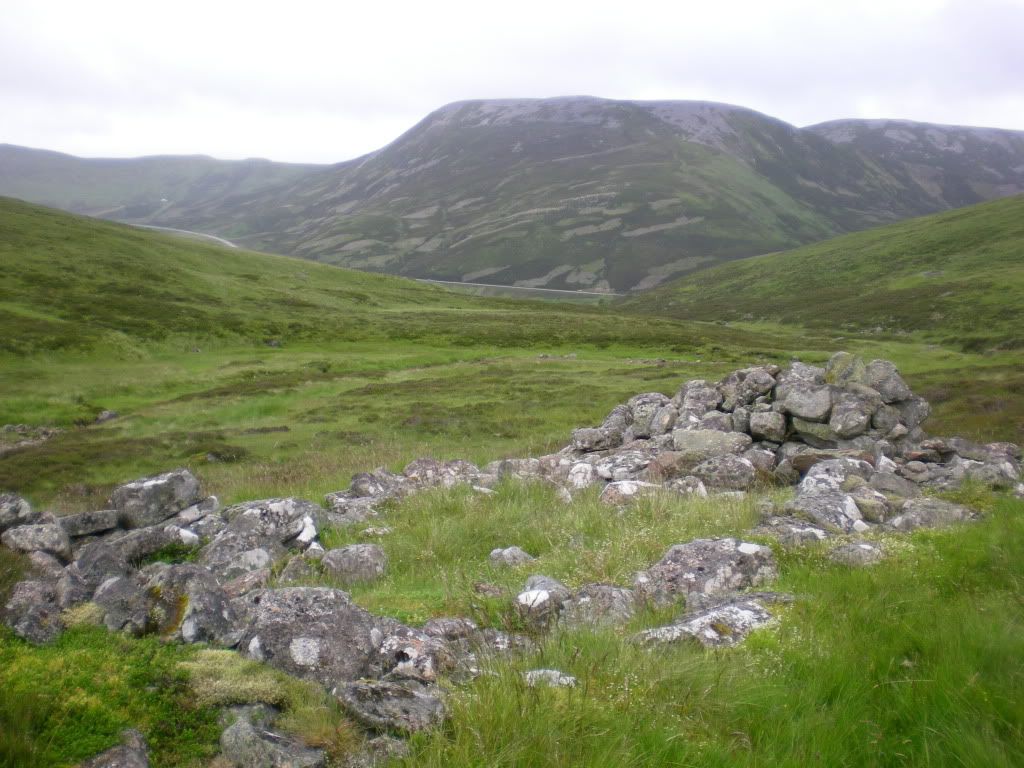 Fog at Carn an Tuirc. But I am not going to get lost. I know some tricks.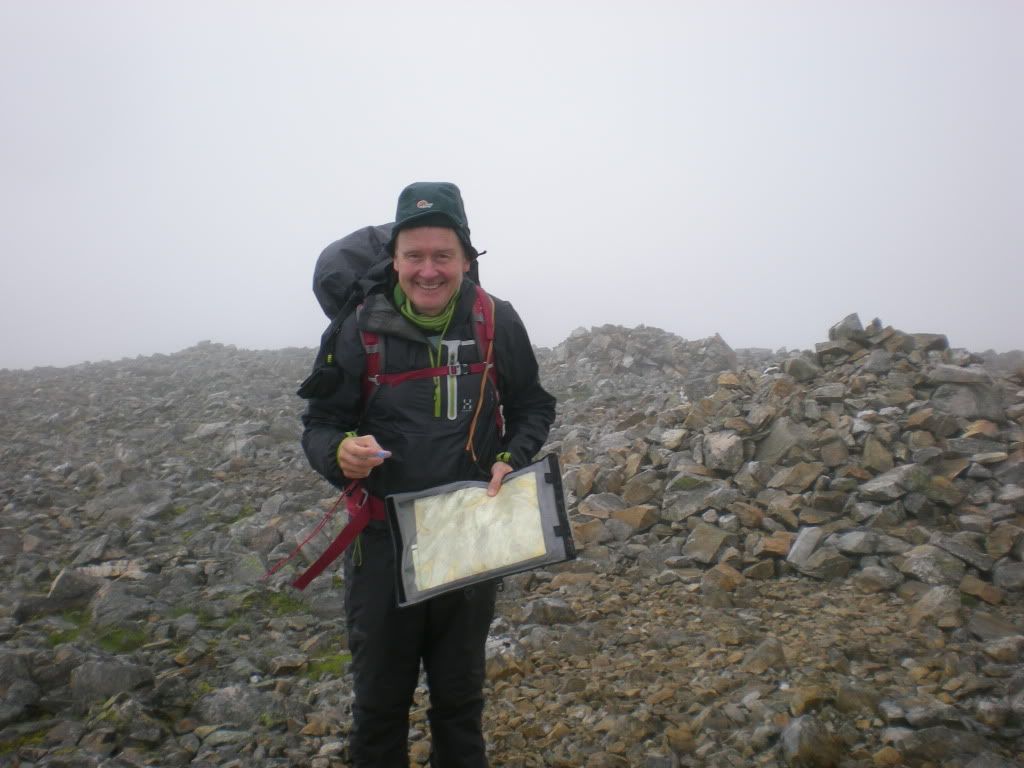 This is Cairn of Claise. Less fog and lots of people after a while. I met people from Inverness and Dundee on this summit.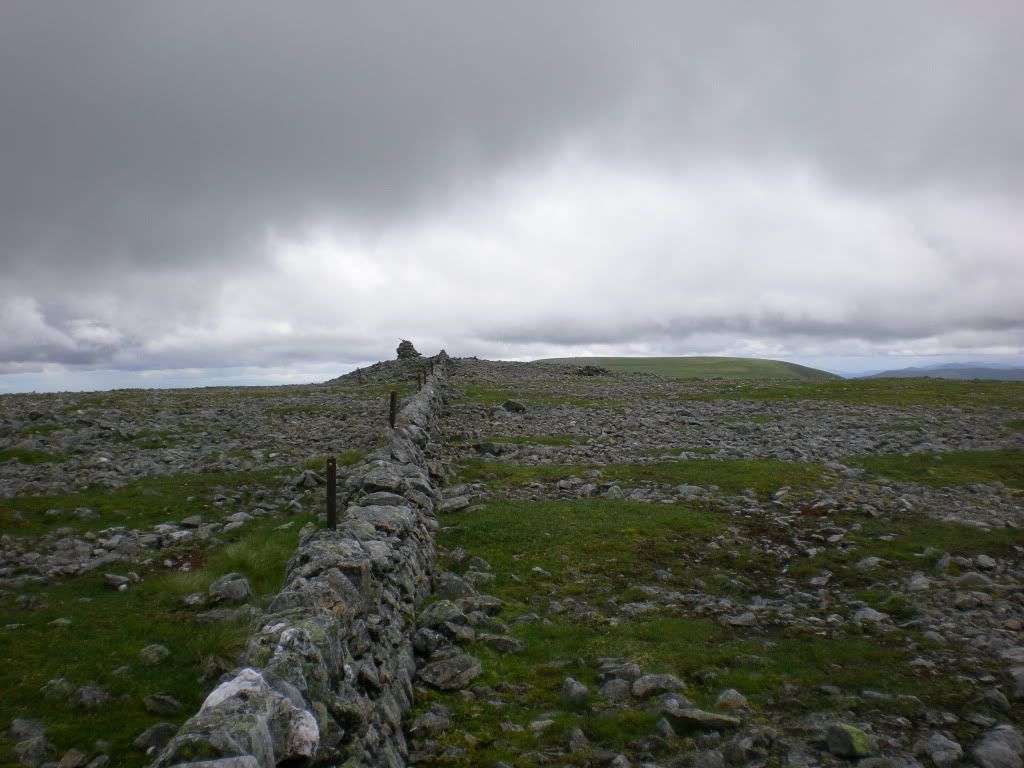 Here I am again. It's not my dog by the way. Glas Maol behind there.
An arctic starflower.
No scrambling skills requiered to reach Tom Buidhe. It's not excactly Scotlands Matterhorn, but the view is not that bad.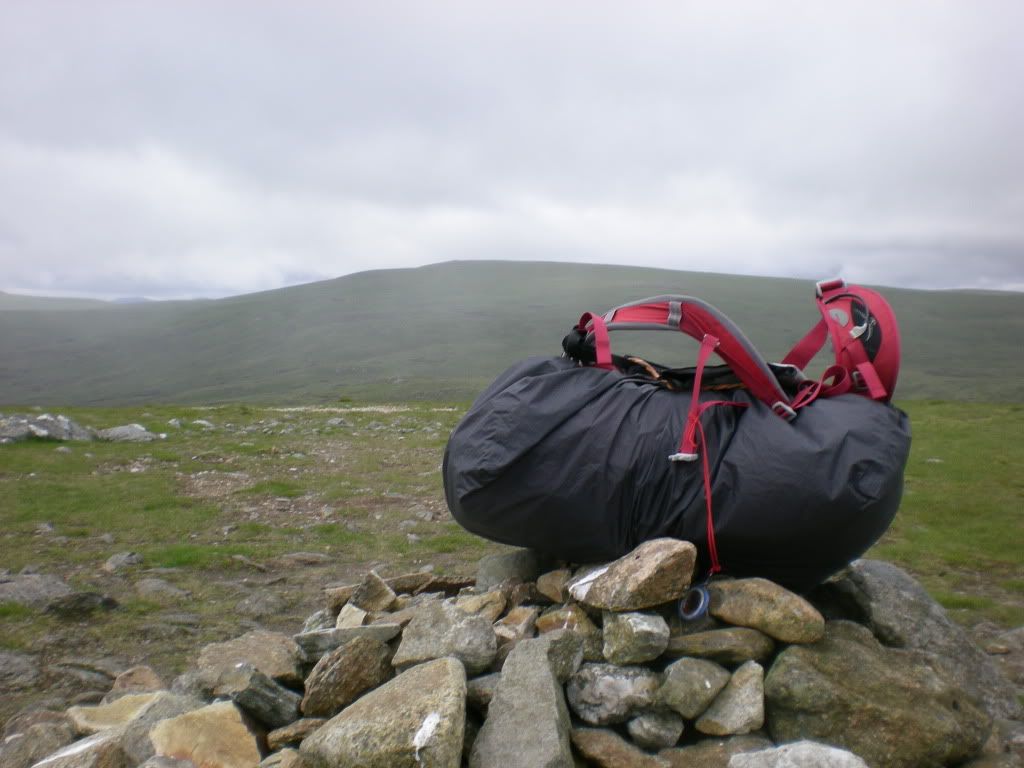 Tom Buidhe seen from Tolmount. Beautiful rounded shape. Another Munro behind there?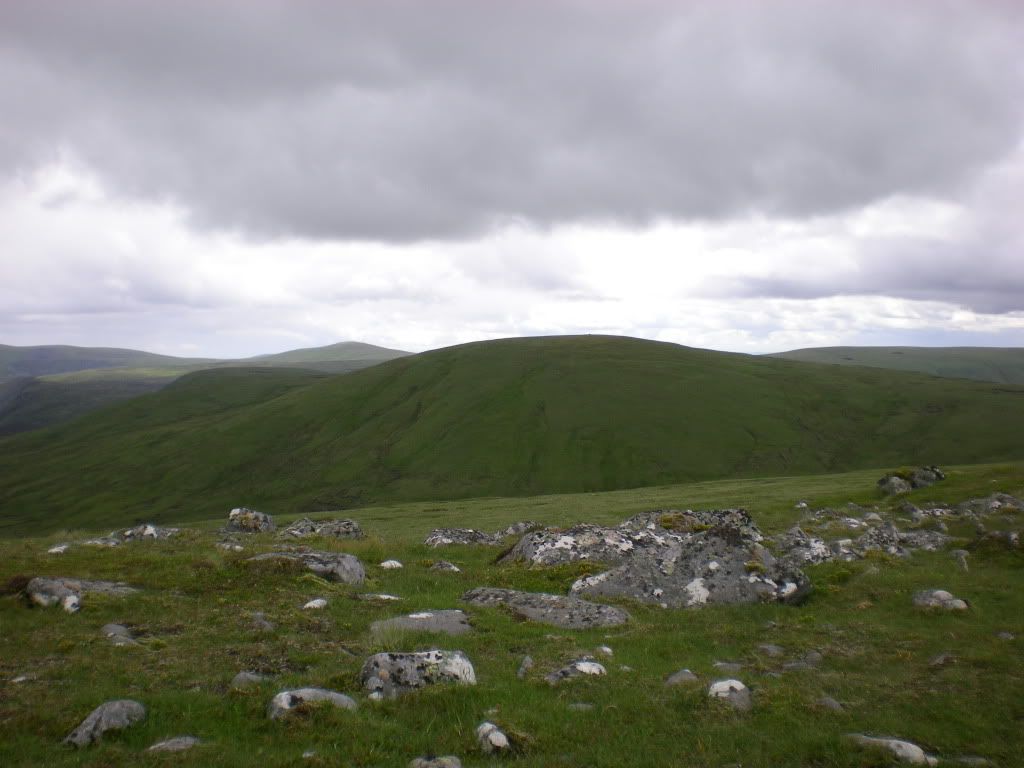 Common Butterwort.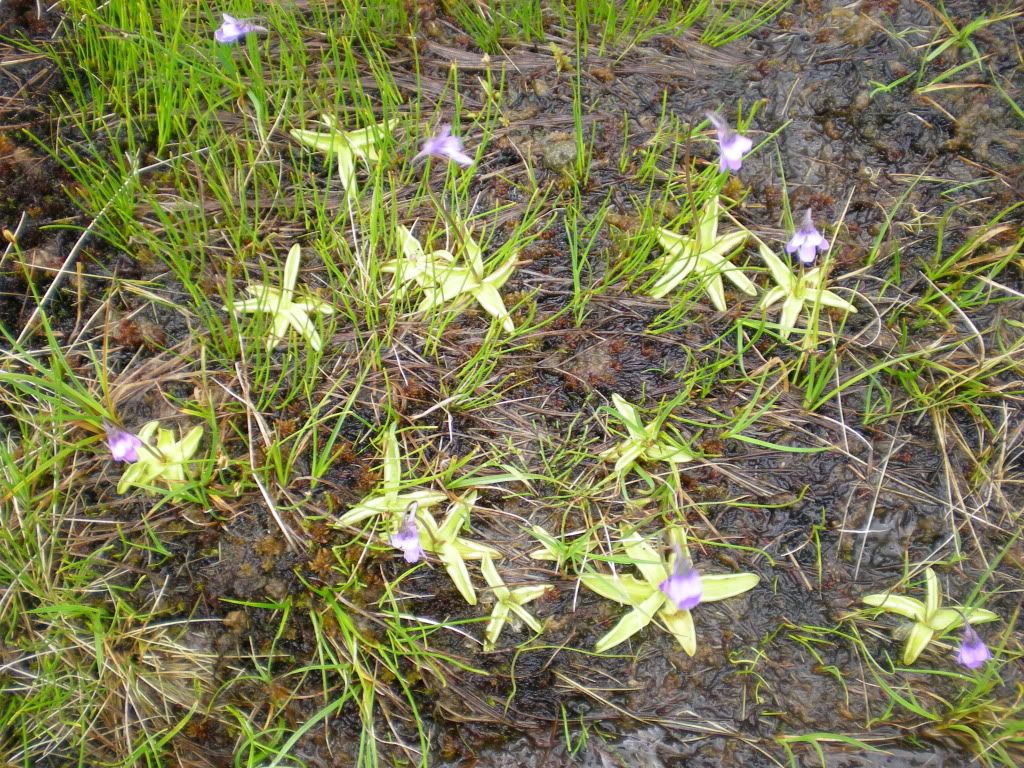 The green season.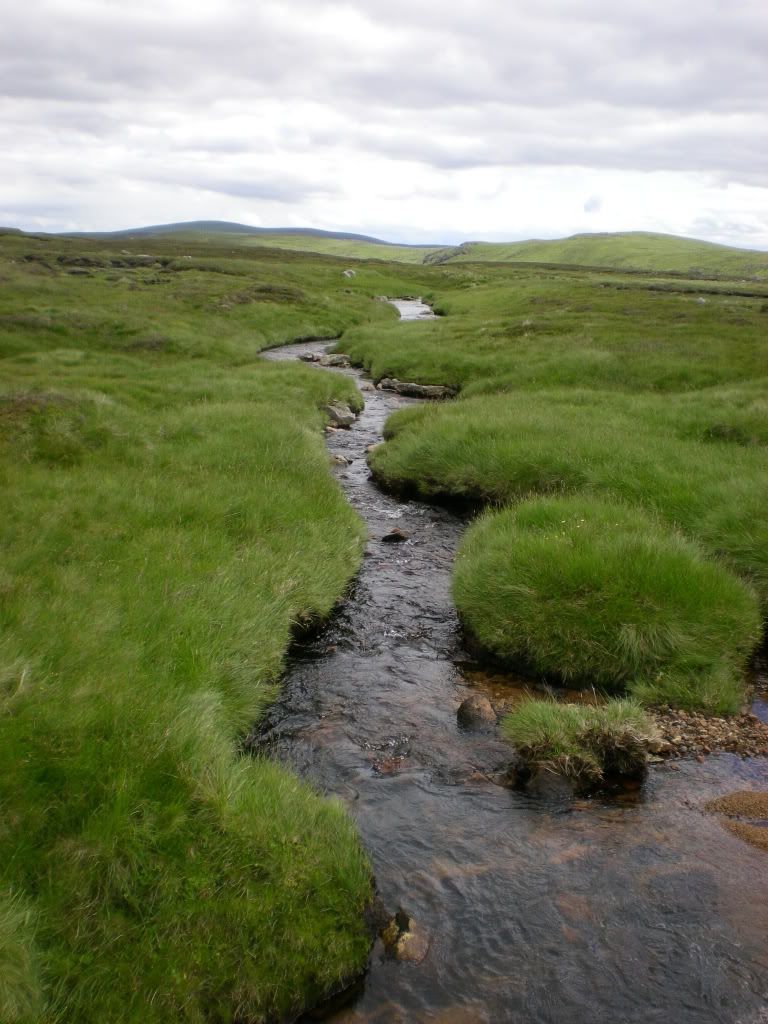 The granites of Broad Cairn.
And the view of Loch Muick.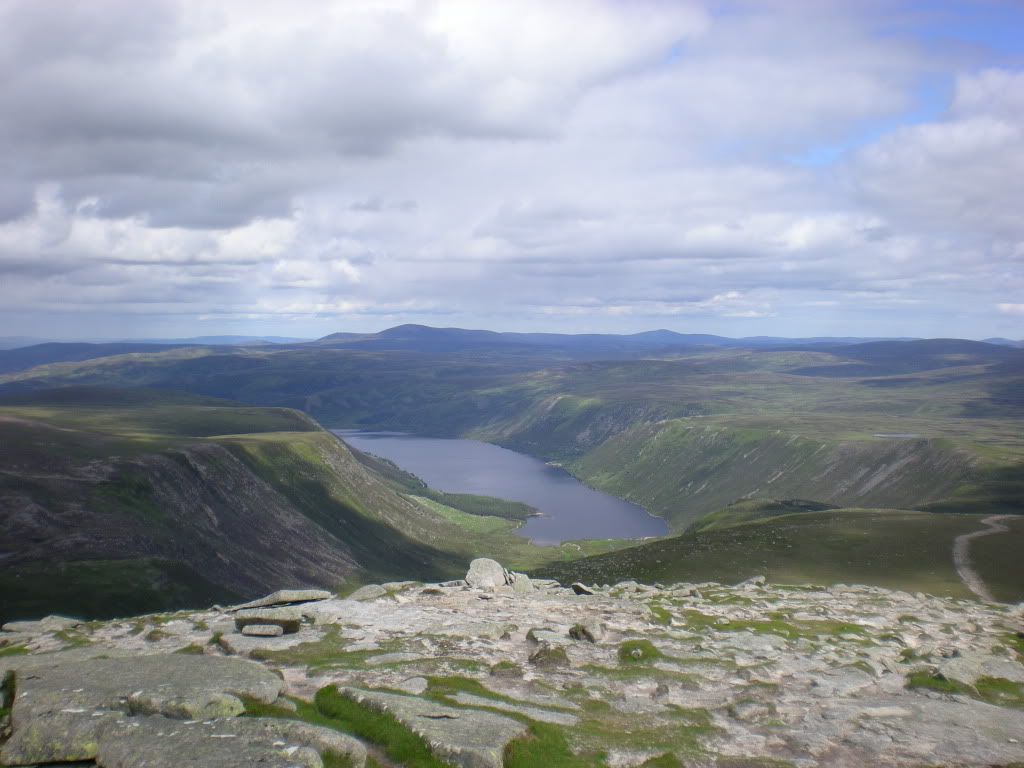 And Dubh Loch.
A few hares around...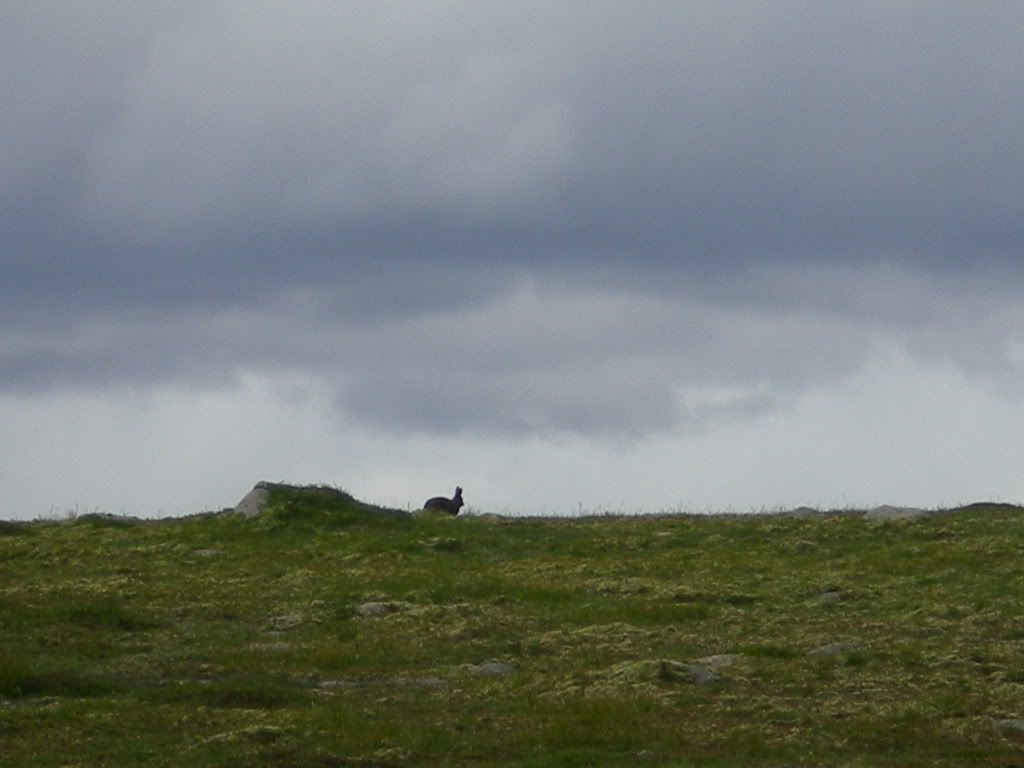 Hi there.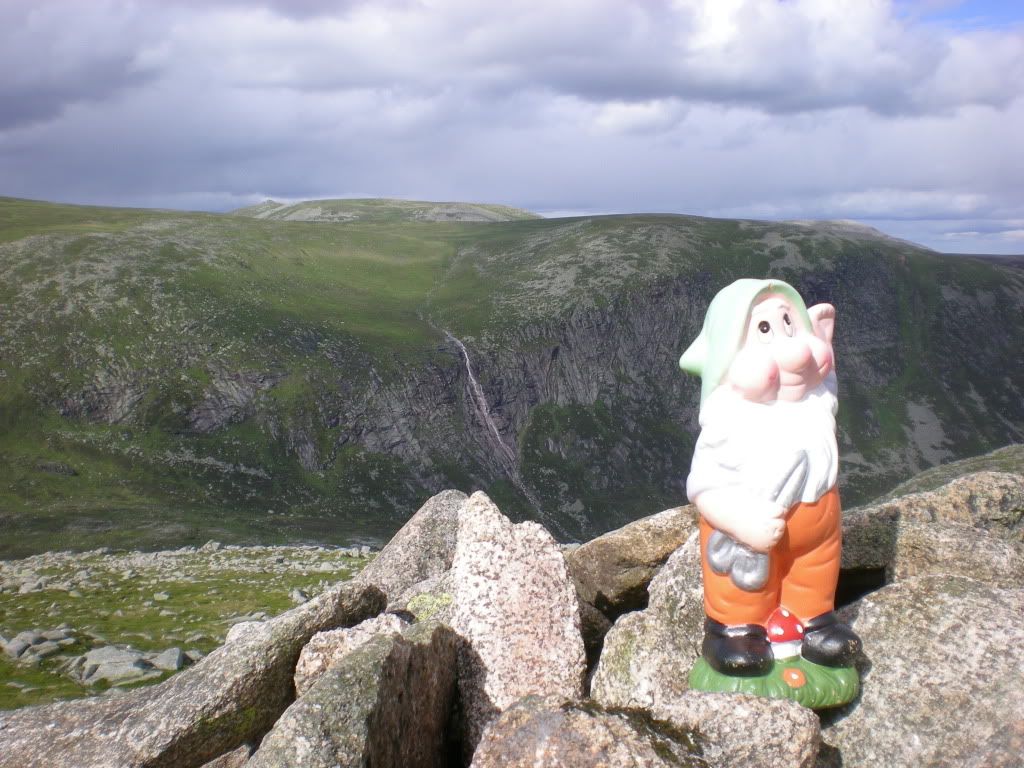 The rainbow ends in Dubh Loch somewhere.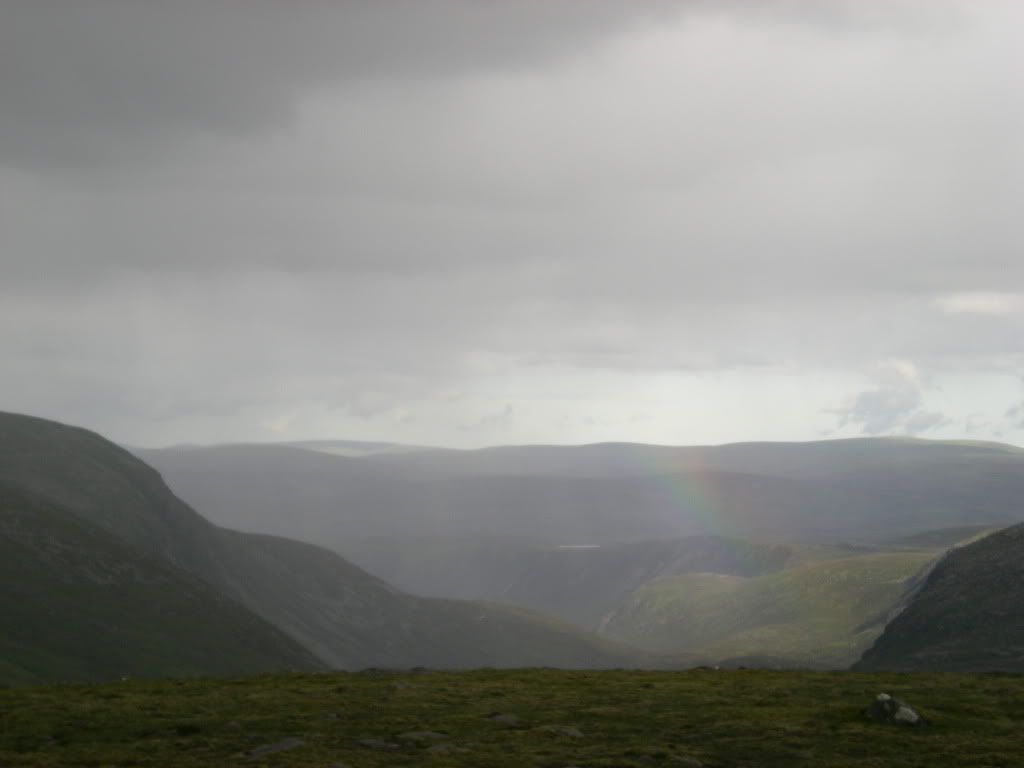 The Almighty Lord blessed me with a rainshower on my 50th Munro.
An RAF aircraft crashed here on Carn t-sagairt mor a novembernight in 1956, and both airmen died.
Here is the wing.
And some more info.
http://www.aircrashsites-scotland.co.uk/canberra_c-t-sagairt-mor01.htm
Shifting weather.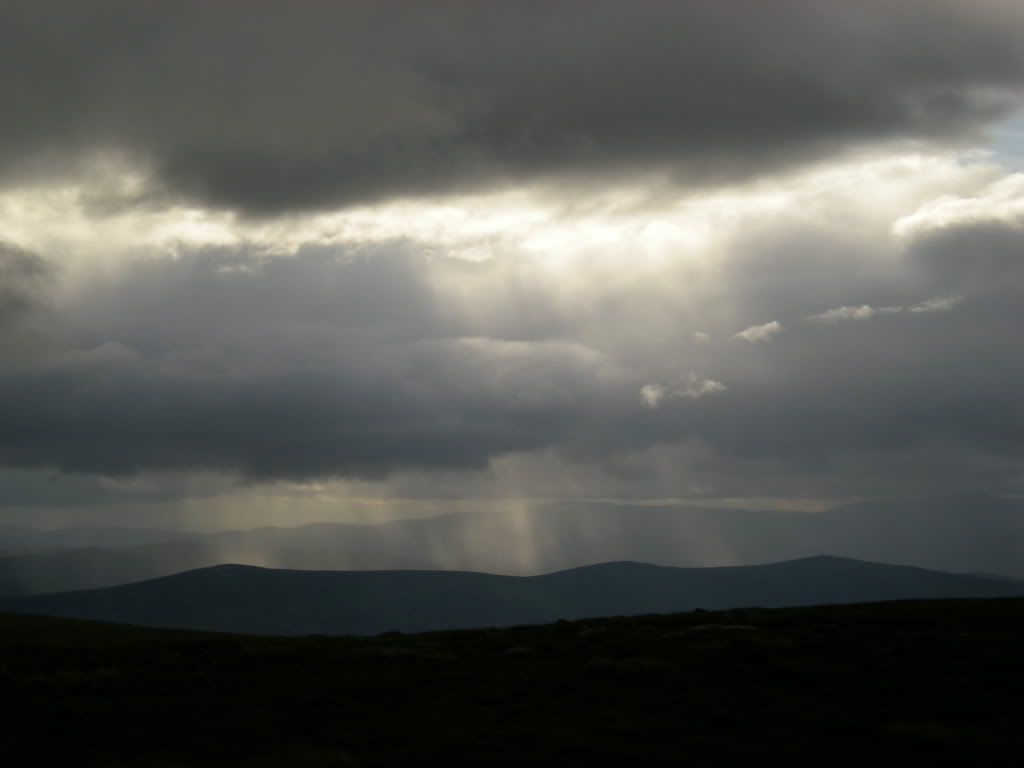 Dark clouds on White Mounth.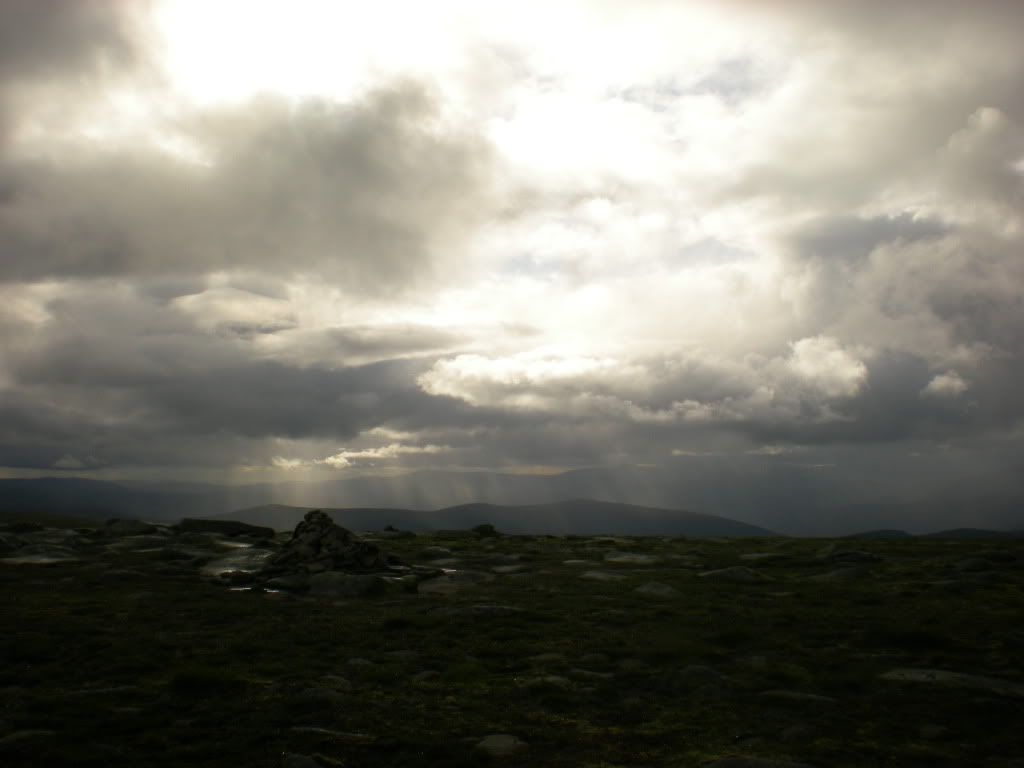 I pitched the tent somewhere here at the foot of Lochnagar. It was a blustery night with northwesternly winds. But I got the tent tested for that kind of conditions. Not the best tent I suppose, It's a bit flappy and I wouldn't like to test it in more wind than that. Anyway it was some kind of reduce to clear, and It has saved me about ten hostel nights now. I am looking for a new selfstanding tent. Someone has tried out those RAB-Latok-tents?
View from Lochnagar.
I was hoping to reach here the same day I started. The true summit is a couple of stones higher up.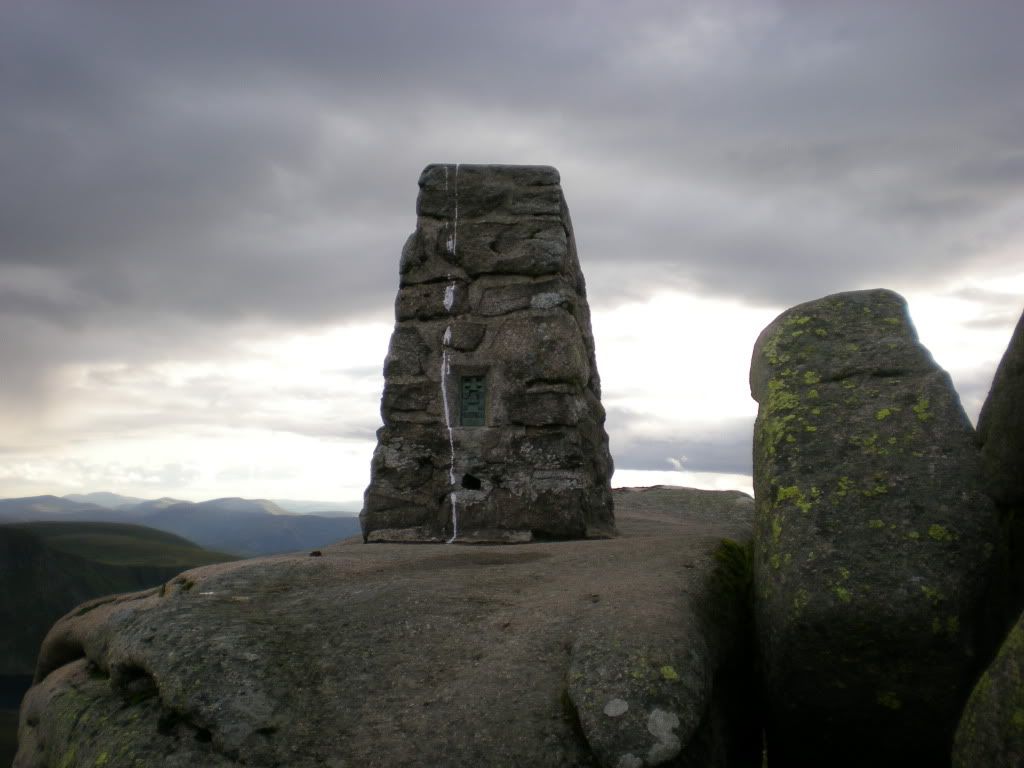 Then I could go back to the tent and have some sleep, and a slow start on sunday morning.
Now its only to find the way back to Glen Shee.
I didn't think I would see people in this weather, but some minutes after I took this foggy picture I met a young man from Belfast heading for Lochnagar.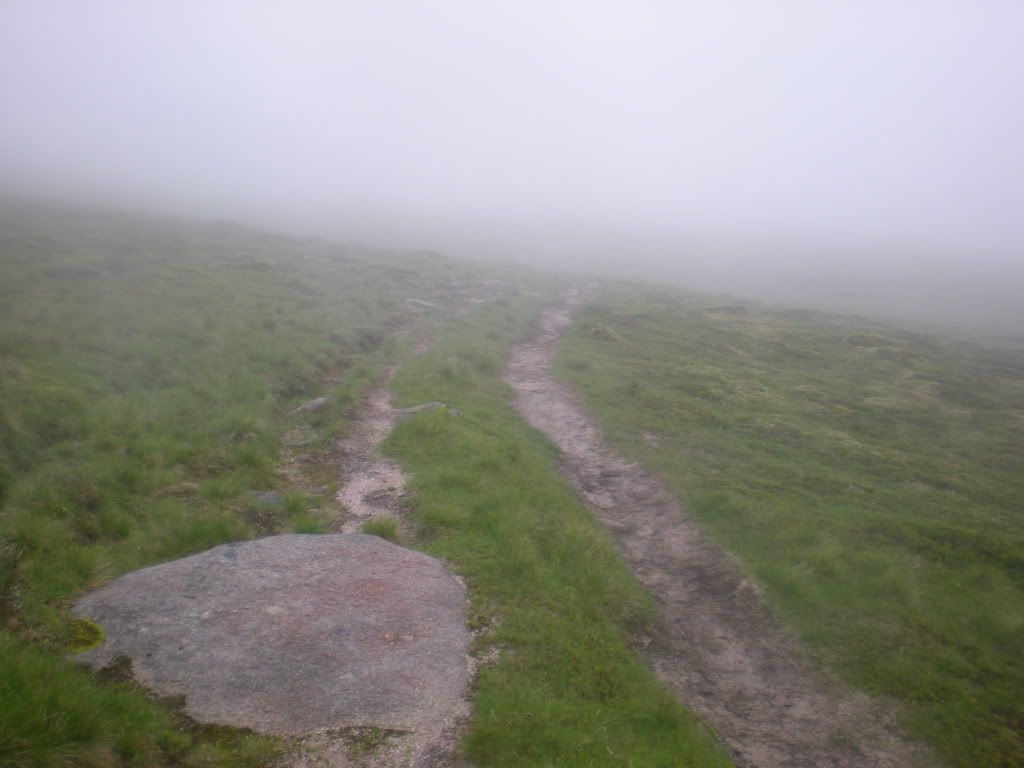 Shut the gate!
Metal art.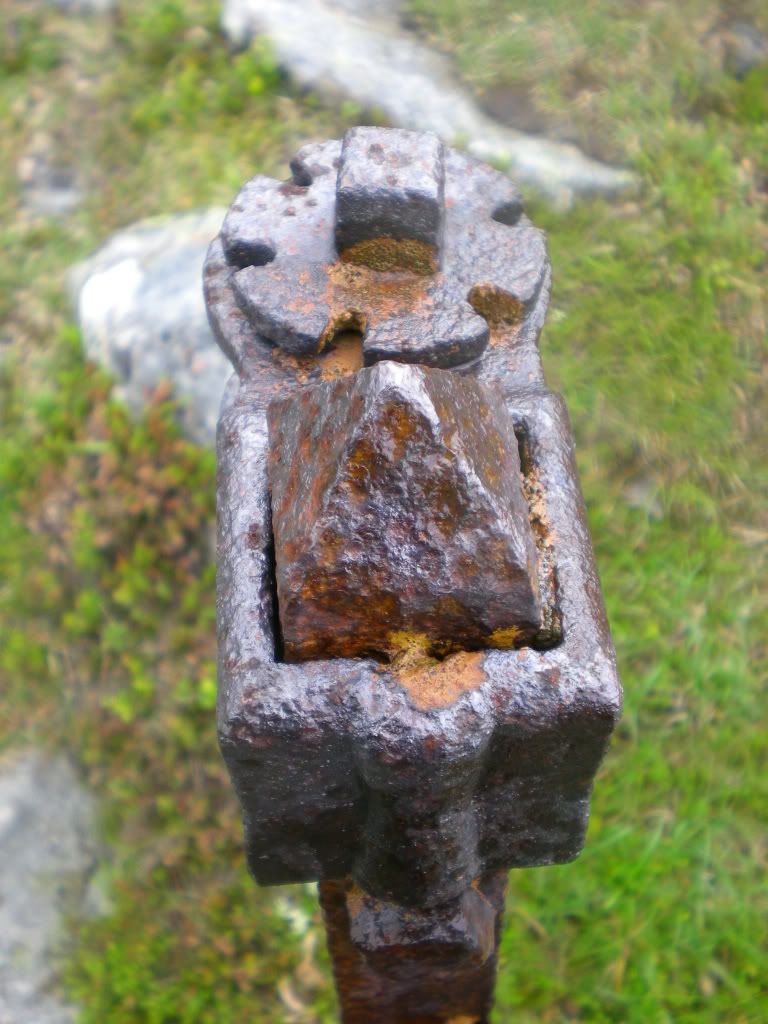 Hill Mosaic.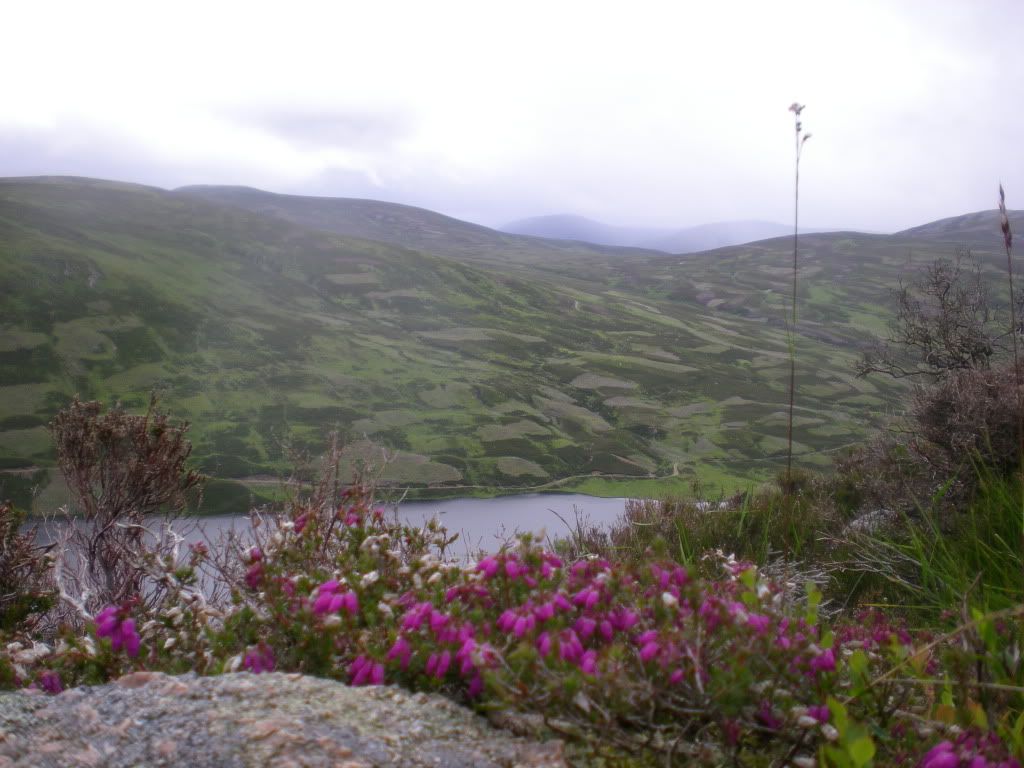 Loch Callater.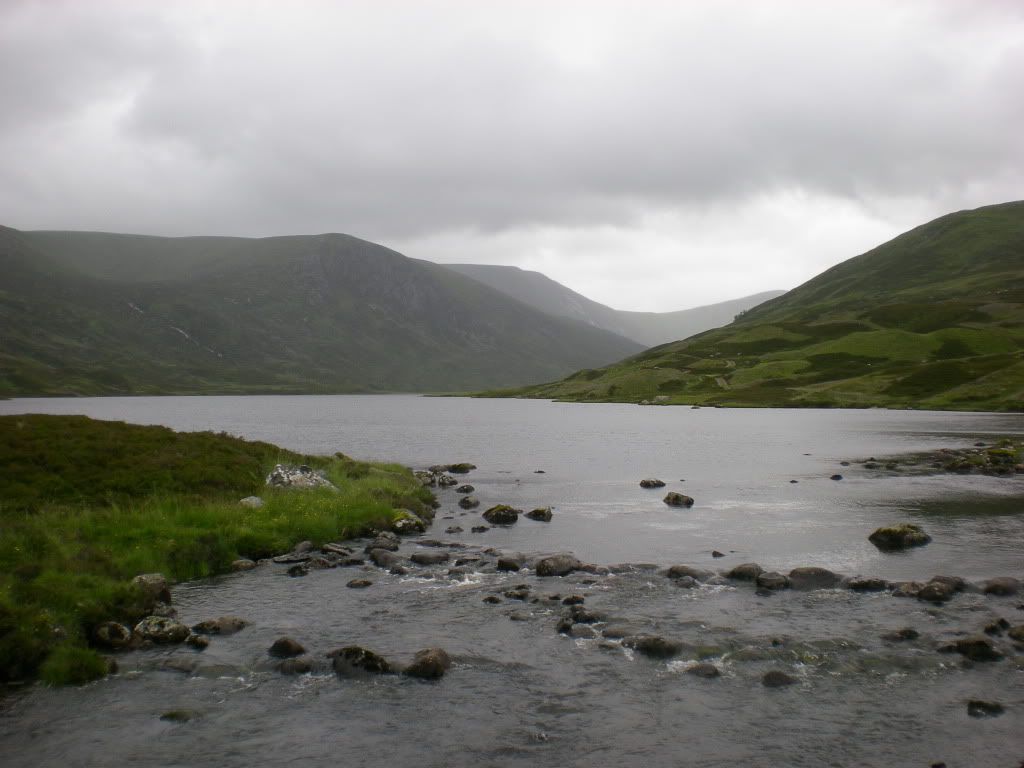 Some domestic animals.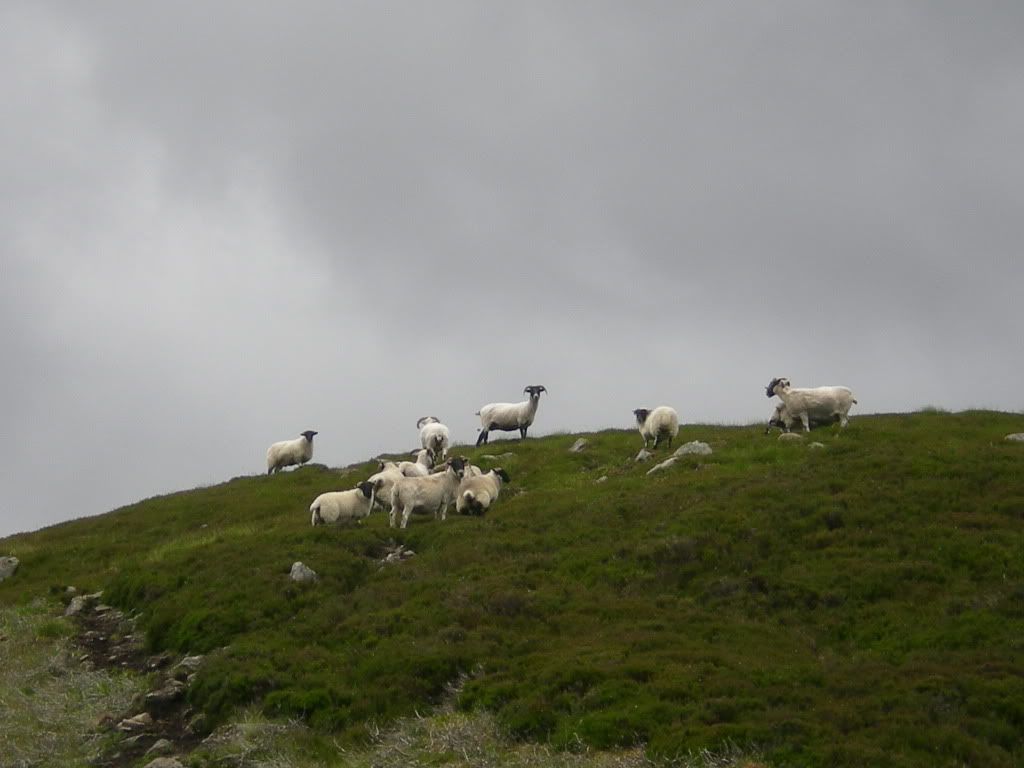 Backview.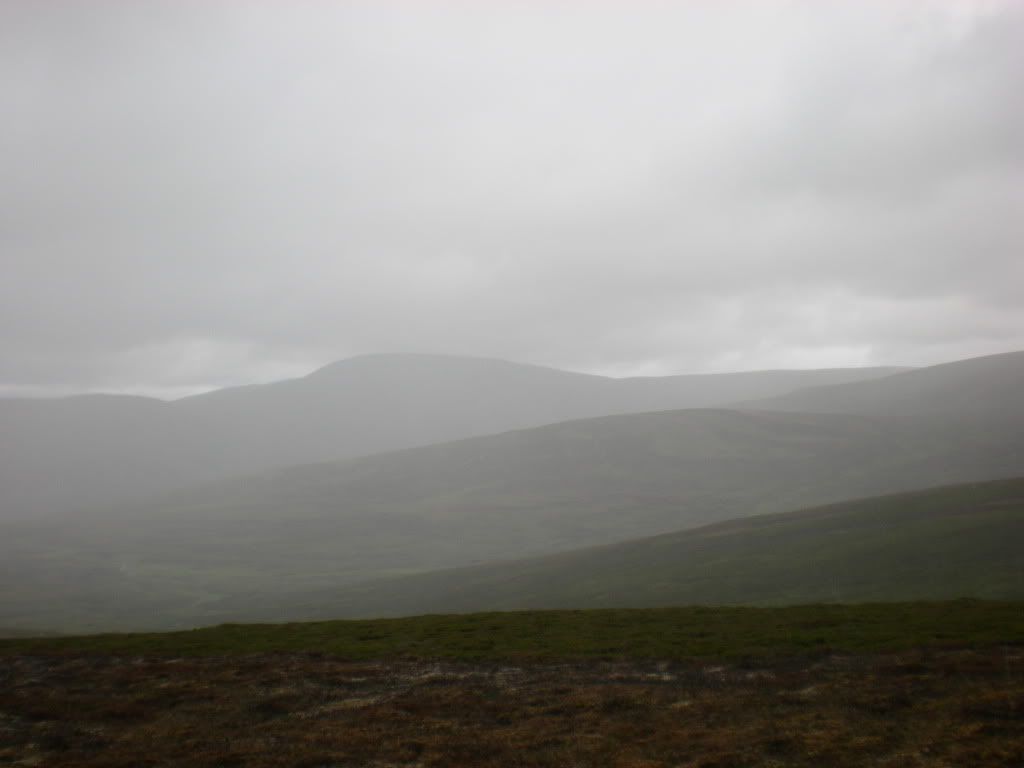 This is the summit of Carn Dubh. 822 m, unfortunately not a Corbett. A non-tickable hill. I have been there though. But you could play fotball up there. It's so flat.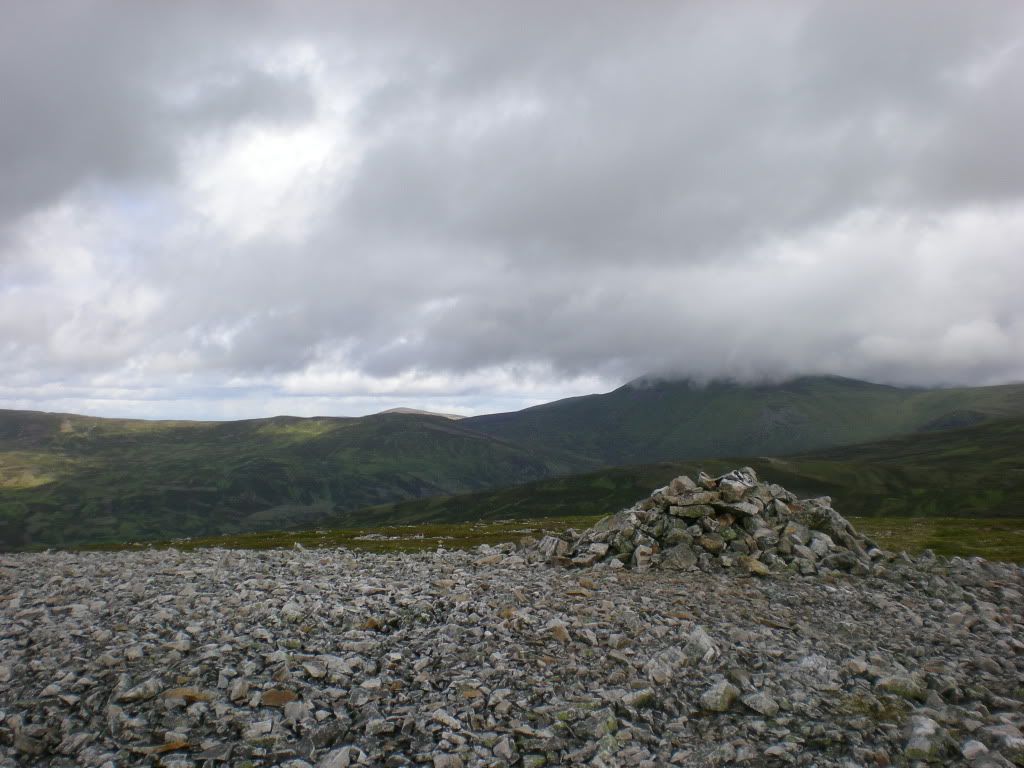 Two very accessible Munros near Glenshee Ski Centre.
A lot of wild animals on this trip. Deers.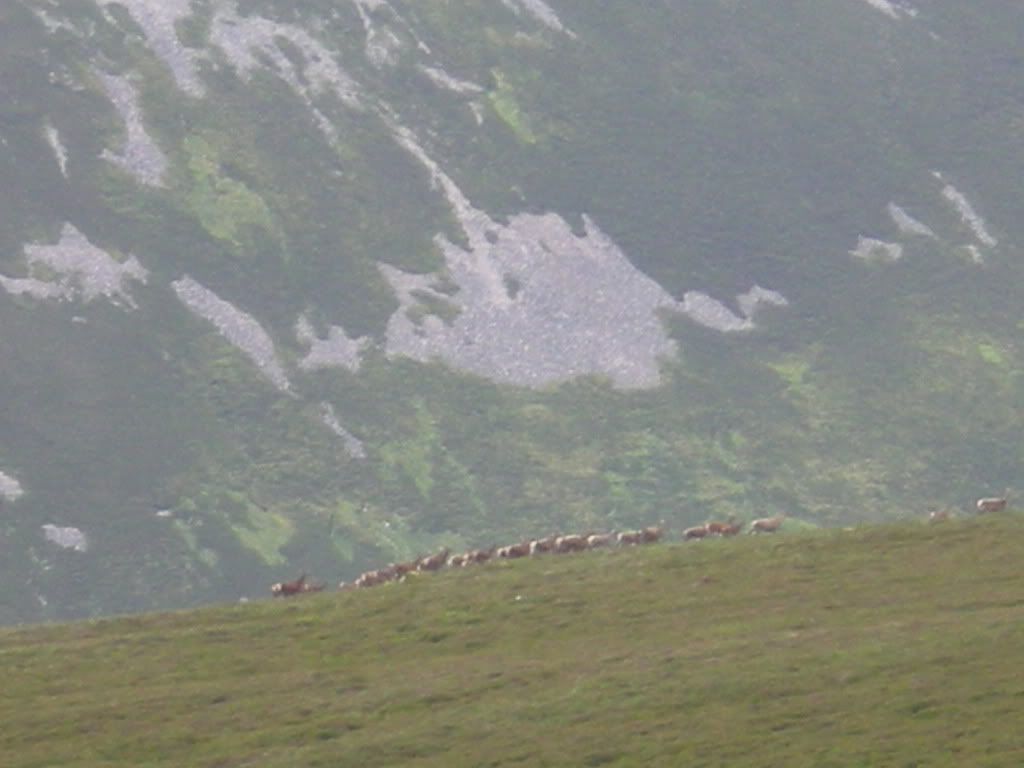 Back to Glen Shee. Cheers.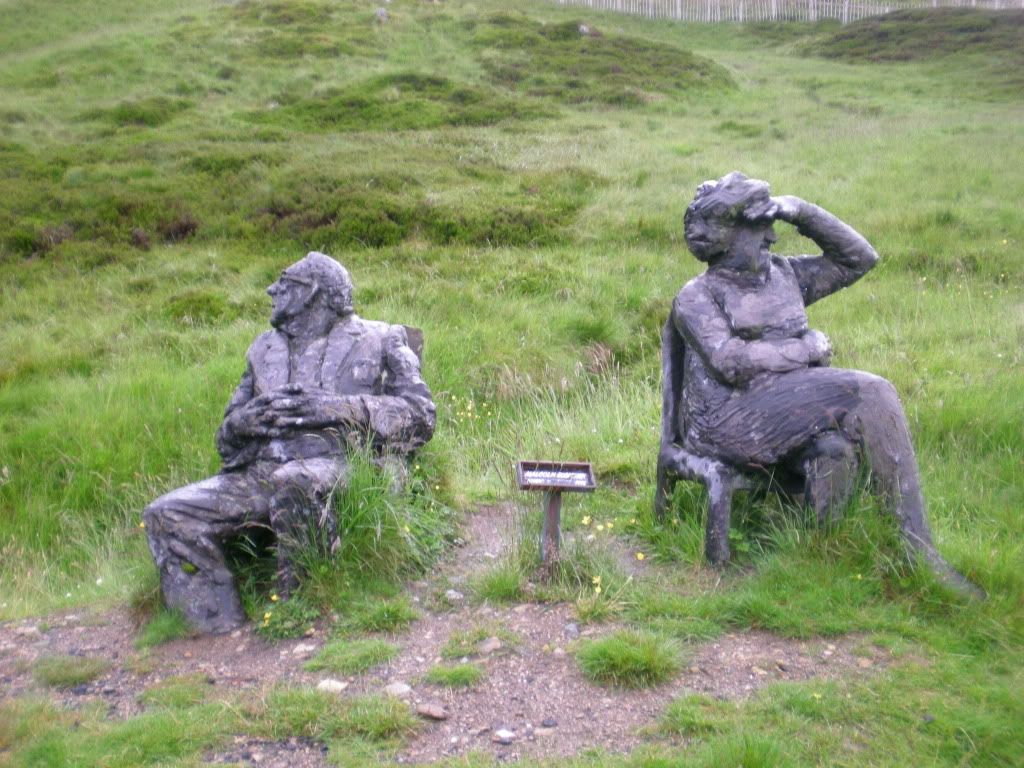 This restaurant in Perth is recommendable after a mountain trip to Lochnagar.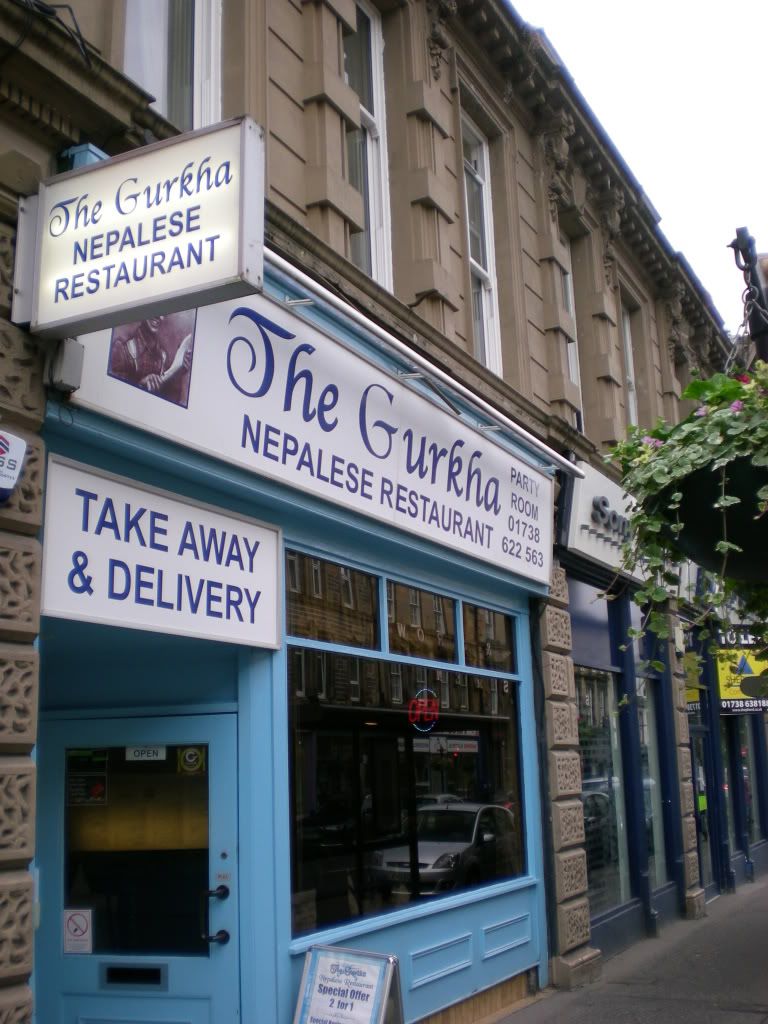 After the meal I drove home. A good thing is that I still have a spare bottle of sun lotion.