This is the route walked.
On Saturday I was just strolling around in Glasgow. All of a sudden I found myself walking out of a shop with a brand new aircooled backpack designed for daytrips in hand. From now on I will have to limit myself to 26 litres of equipment on a daytrip, and I am happy with that. I can still take my thermos and lunchpack. The backpack has a decent distance between the back and the pack. So in case of any sign of sweat there, it will instantly be aired out. I feel like I will go like a mountain hare up the hills after this day. It has to be tested.
The weather on Sunday wasn't trustable so I had a plan A and B about where to go. Plan B was the two Munros east of Ben Challum. I have read that there is so boggy anyway so..... But when I arrived Crianlarich I decided to go for plan A:
It was temptating to take the chairlift up to gain some height. I saw some mountain bikers do it, but I refrained from it and sticked to the plan to go an anticlockwise round.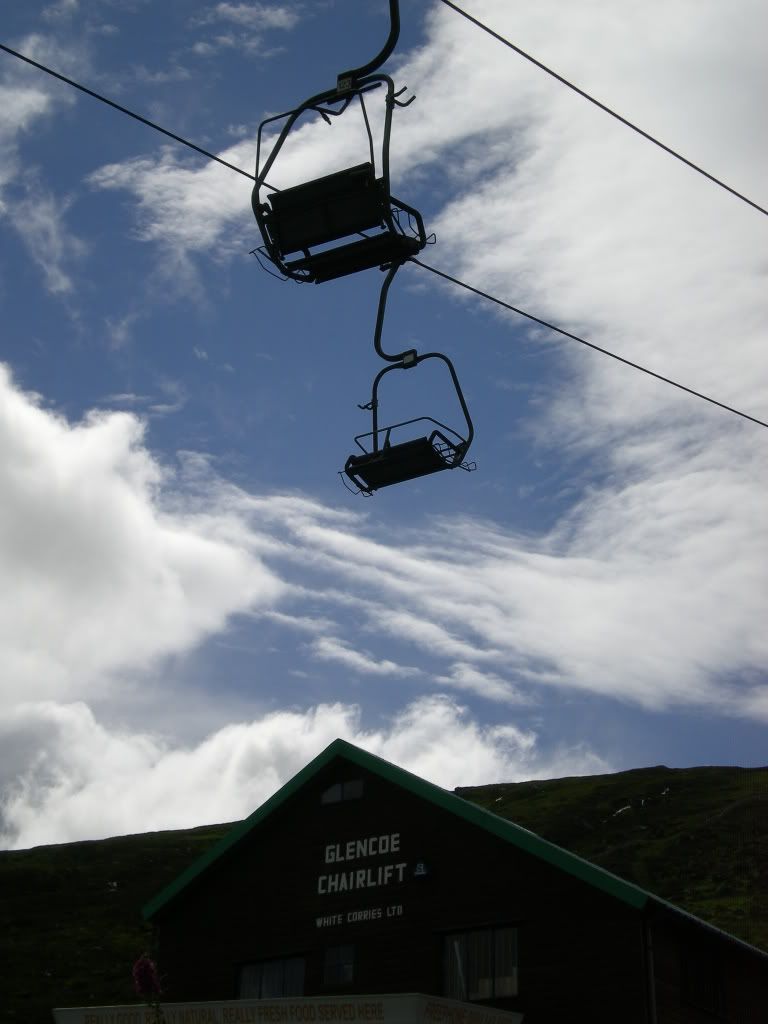 I could enjoy a mile of sunny weather through the bogs.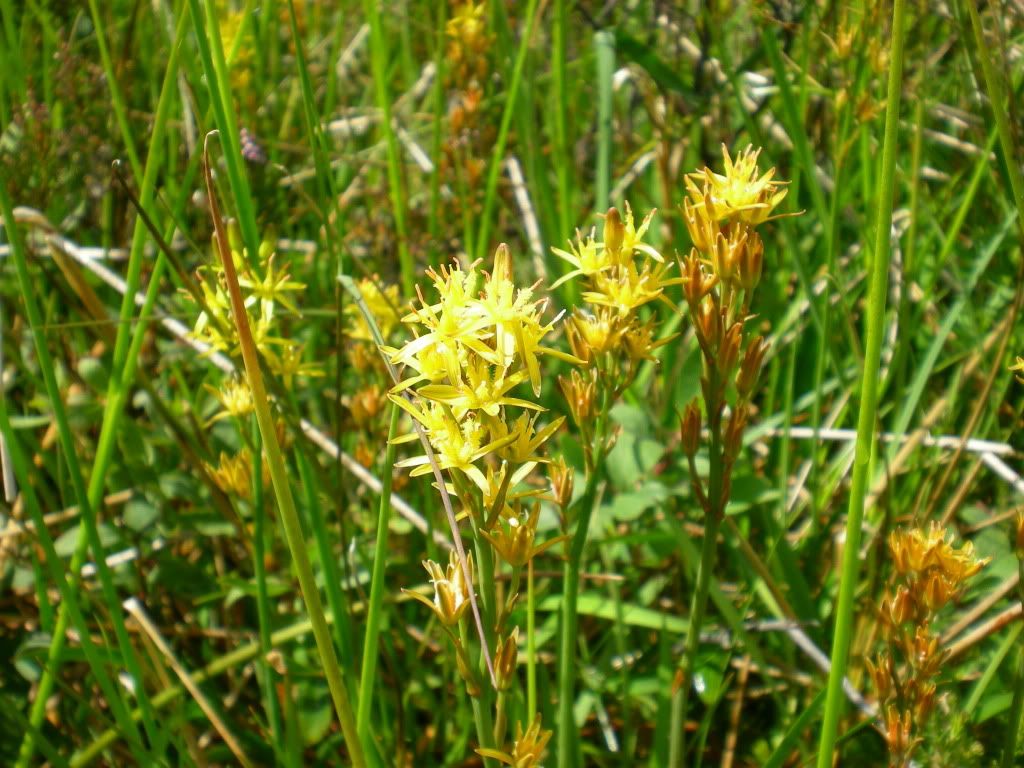 When I came to the first corner into Glen Etive the rain started.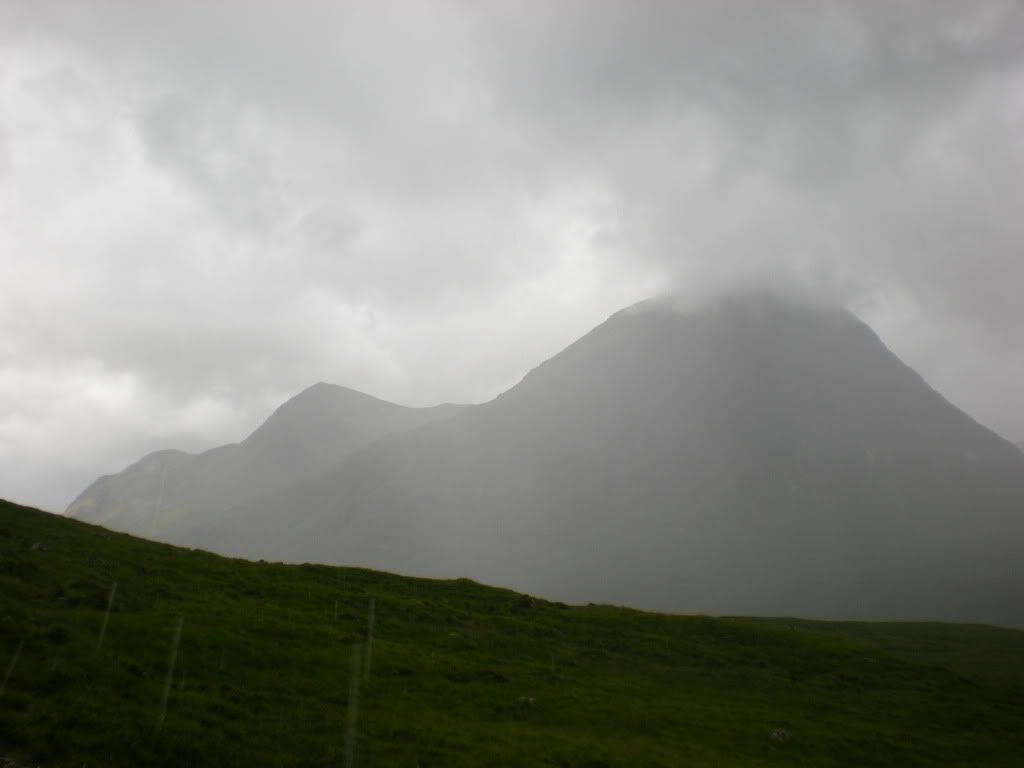 That makes the waterfalls to be nice.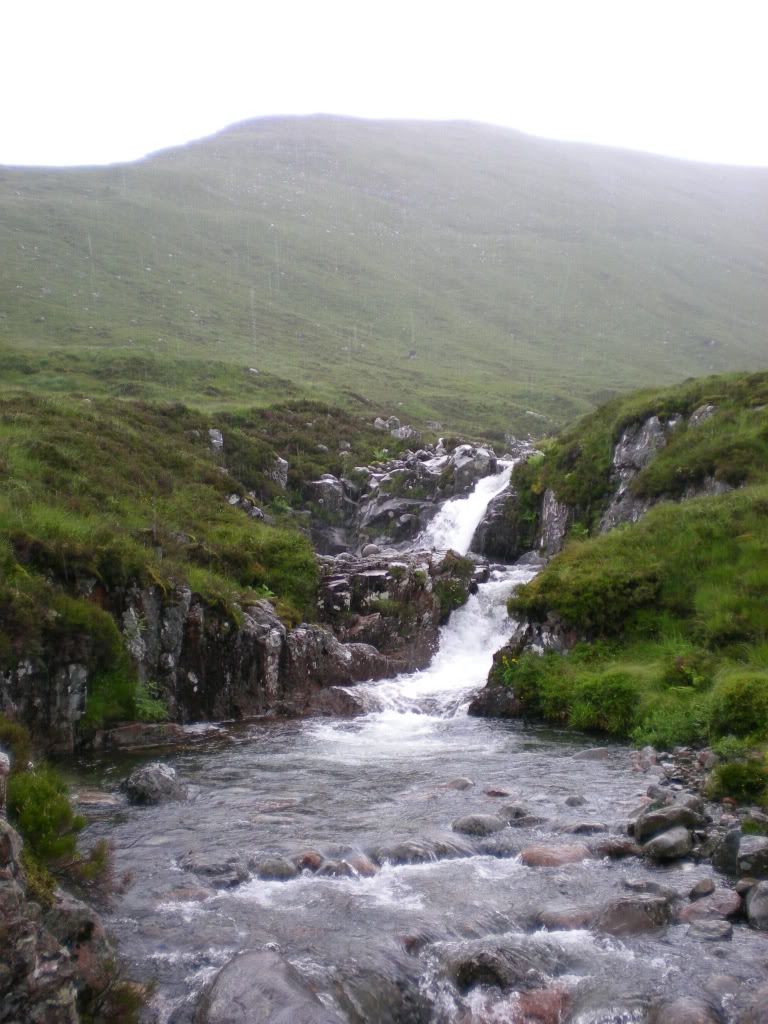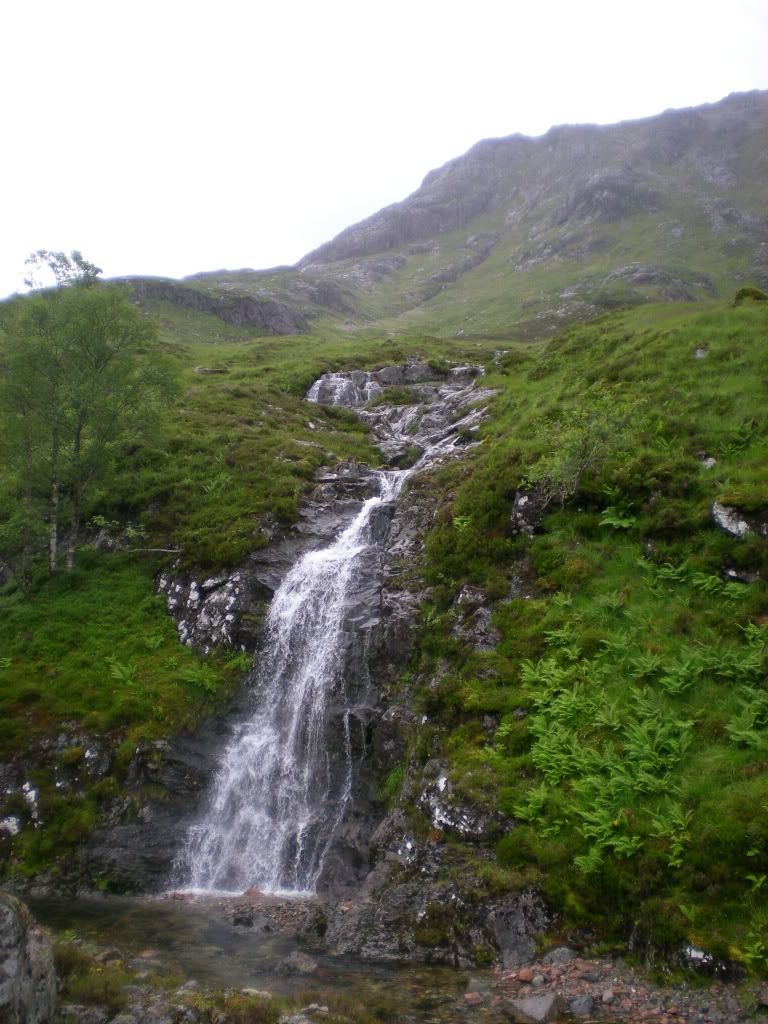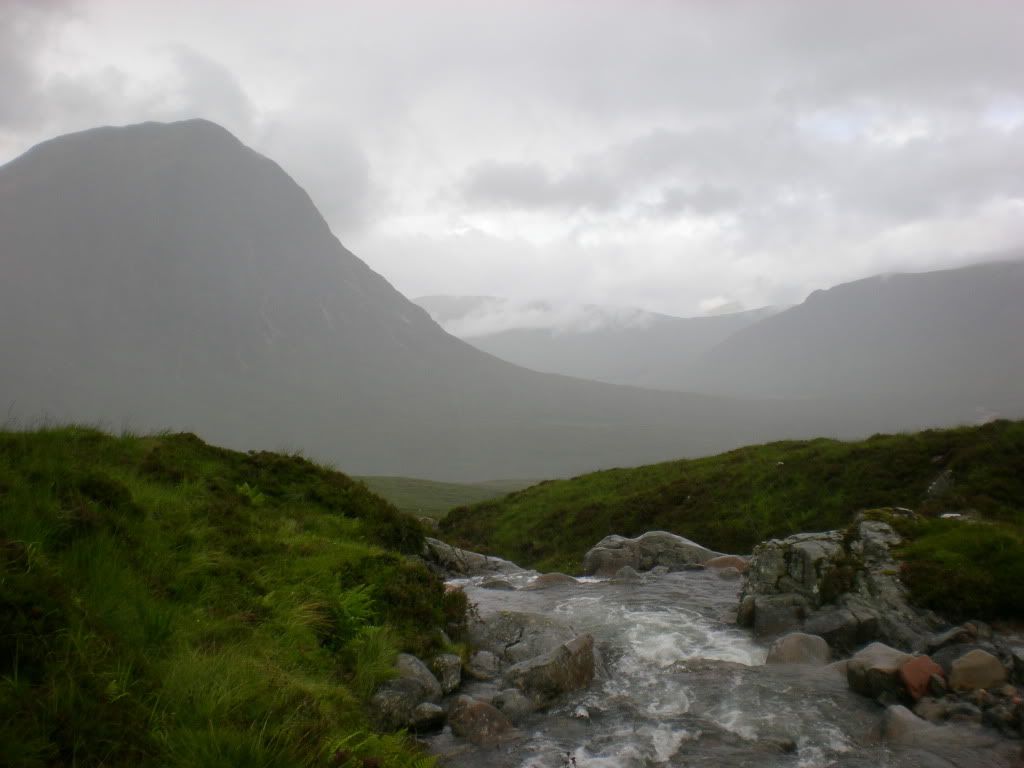 Meall a'Bhuiridh in silver light.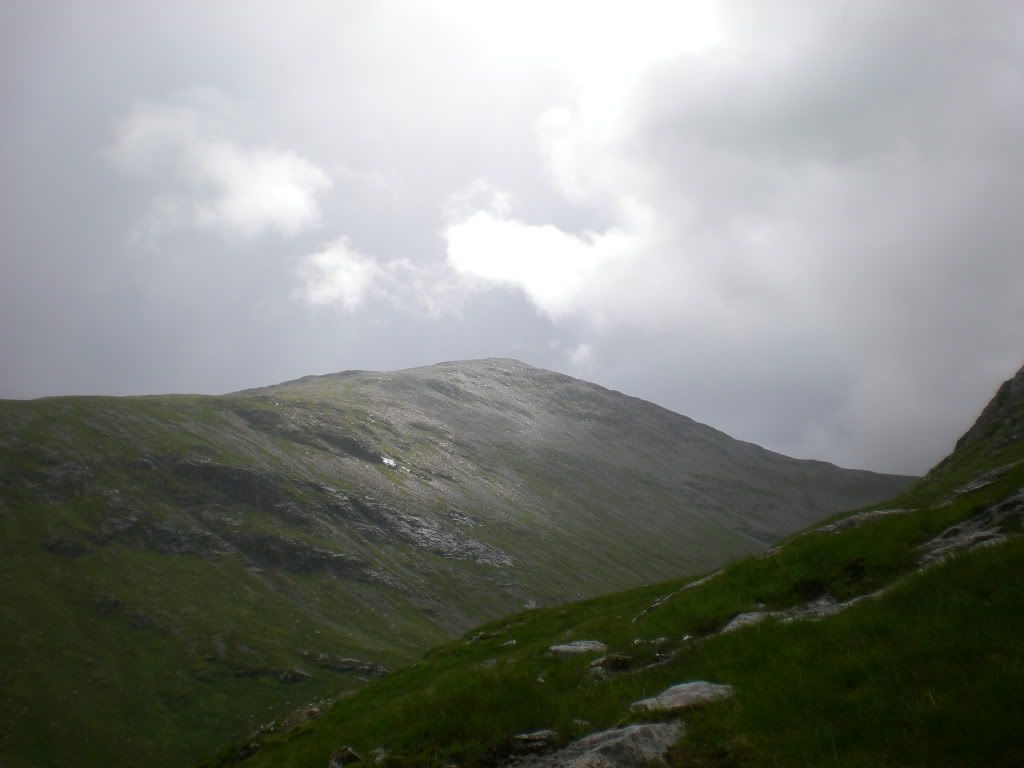 My little scramble challenge of the day. Just designed for static climbers like me. I loved it.
Tough life on the hills.
Some features of Stob a' Ghlais Choire.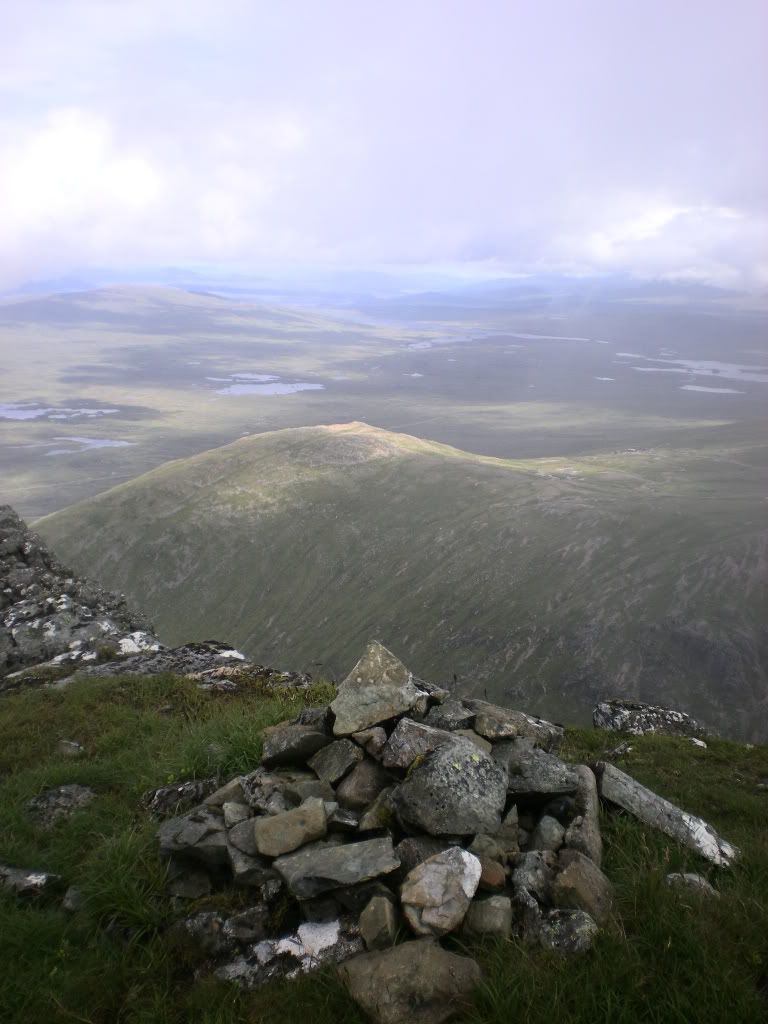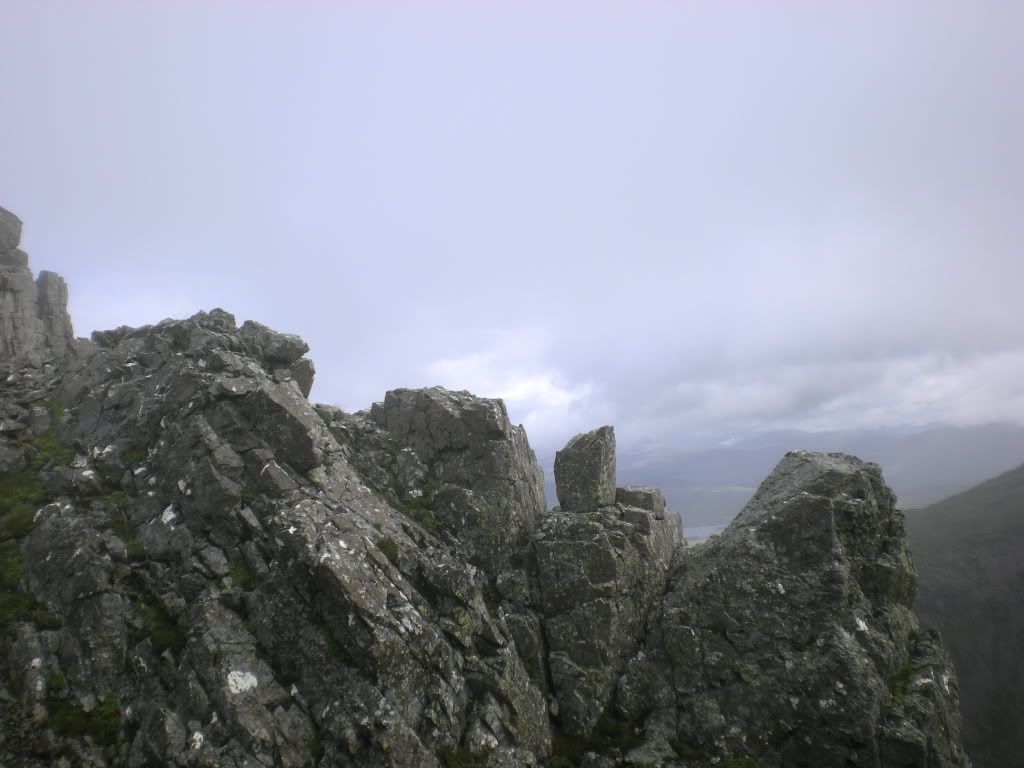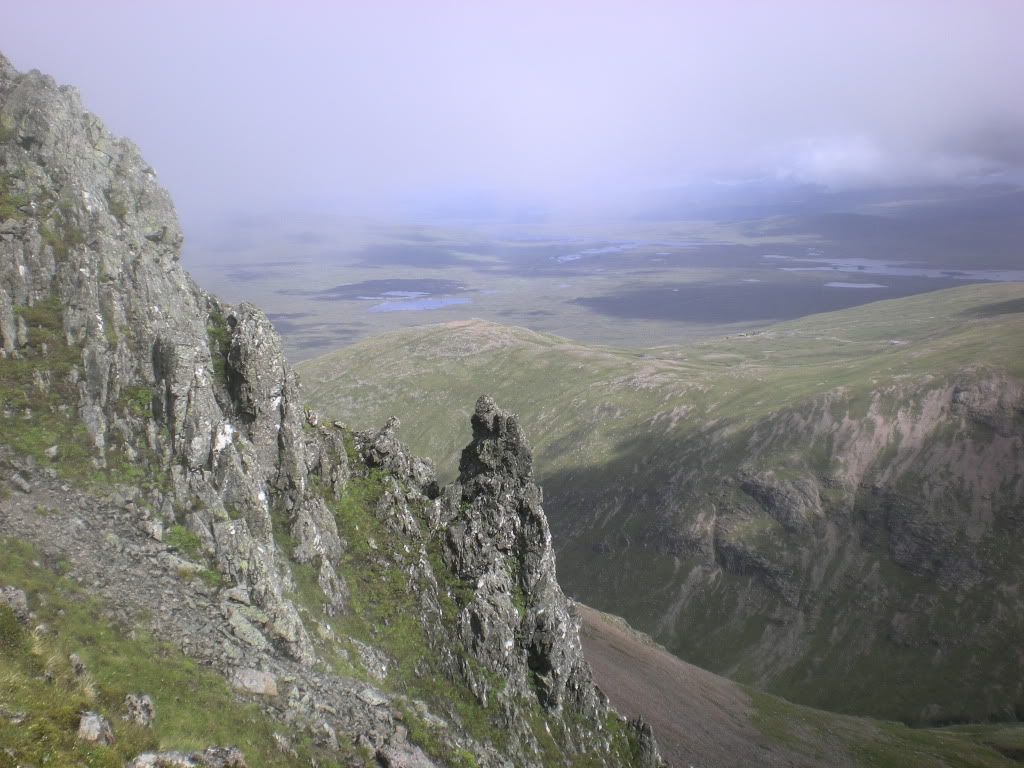 I was happy to bag that Munro top.
This is the view over Glen Etive to another biggie. Stob Dearg.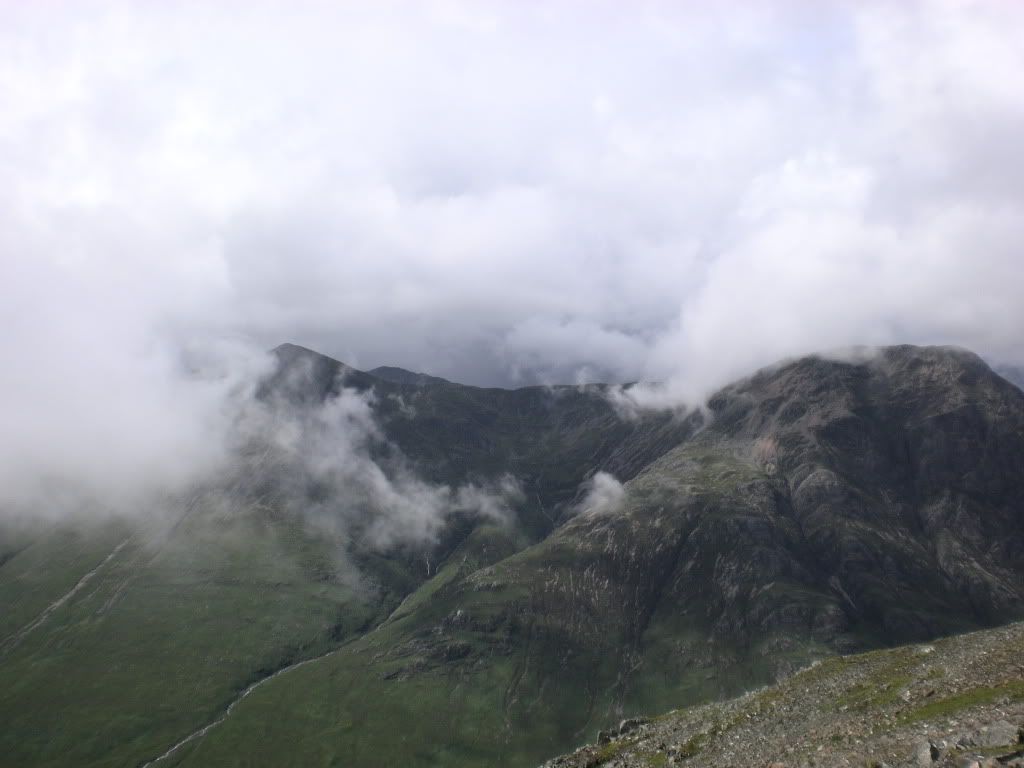 Fog on Creise.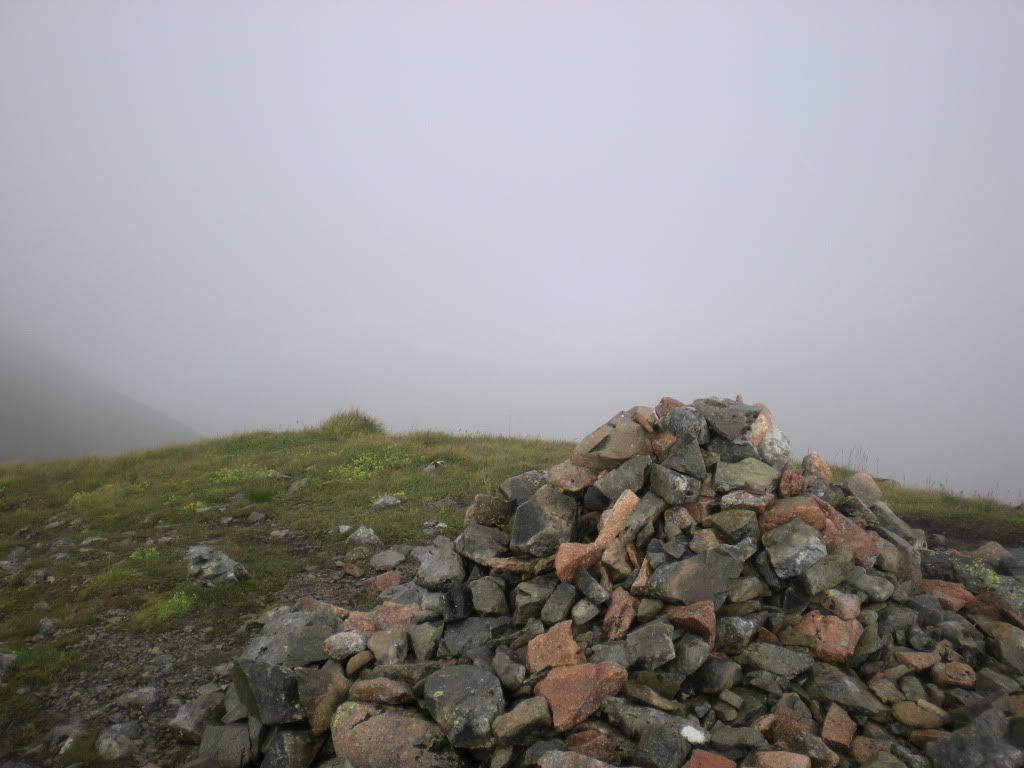 How small that wee Corbett looks in this environment. I saved Beinn Mhic Chasgaig till later for the Corbett round.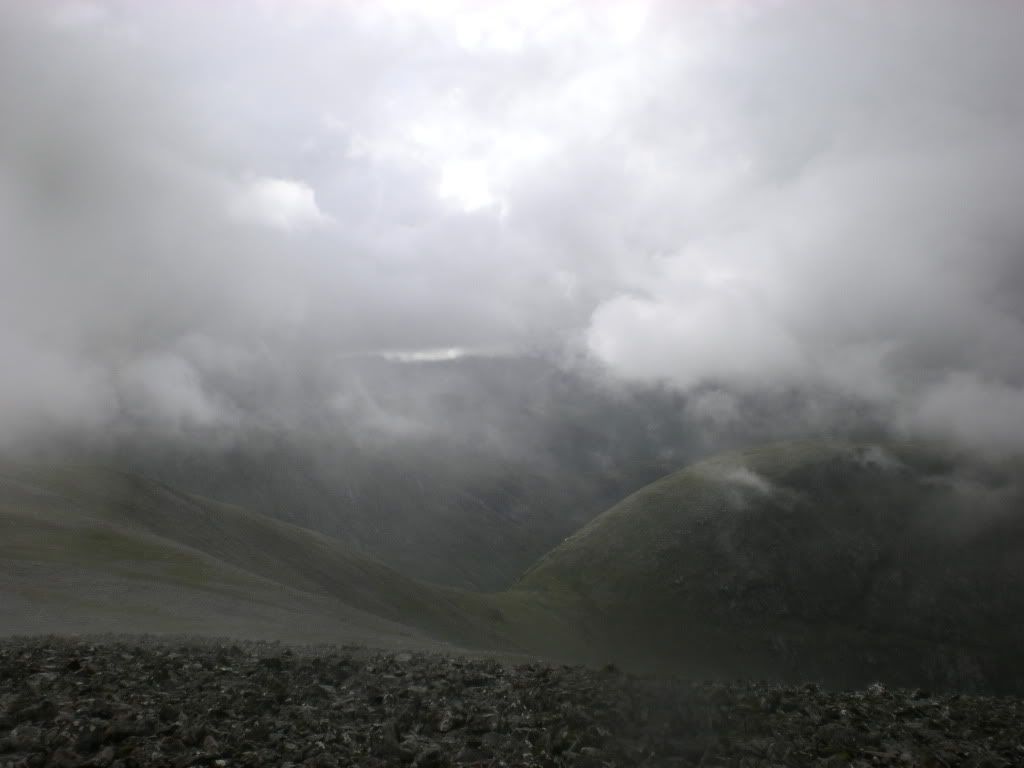 View from the bealach W of Meall a'Bhuiridh: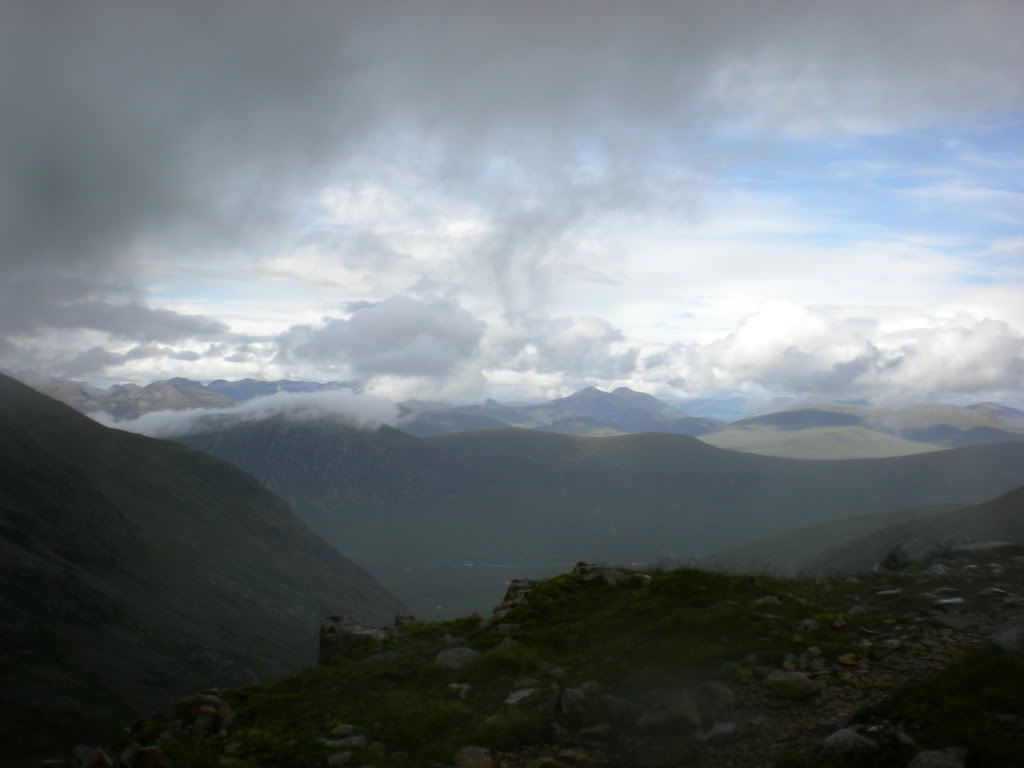 Two snow patches remain at Clach Leathad.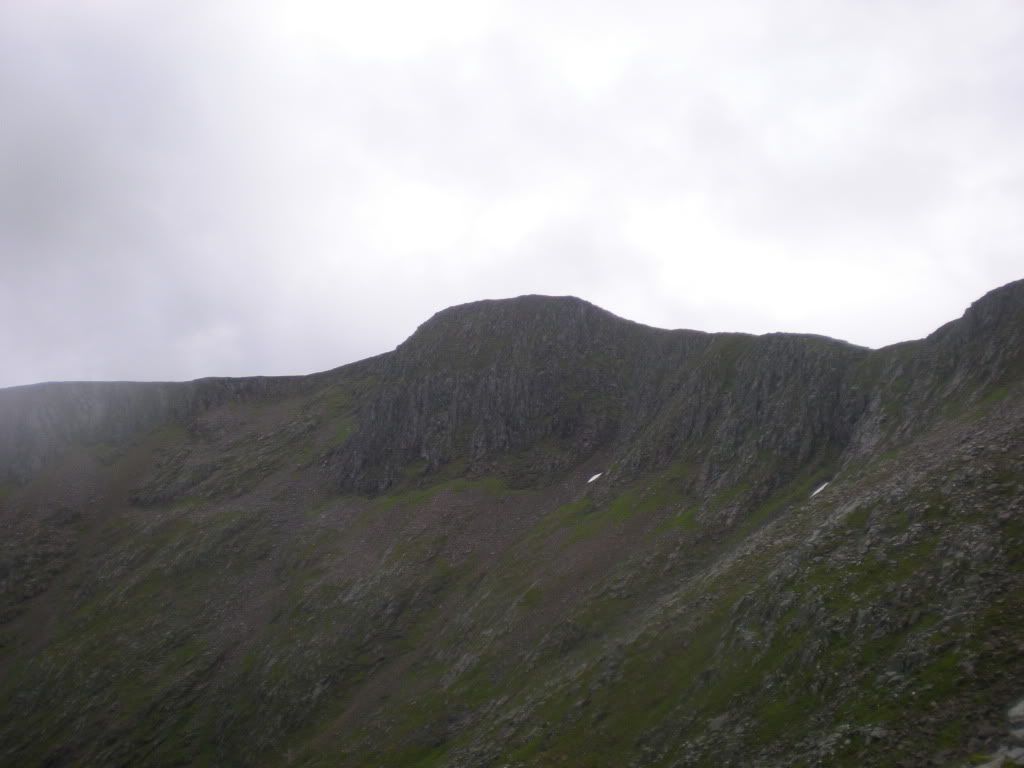 The same patches seen from the eastern ridge of Meall a' Bhuiridh.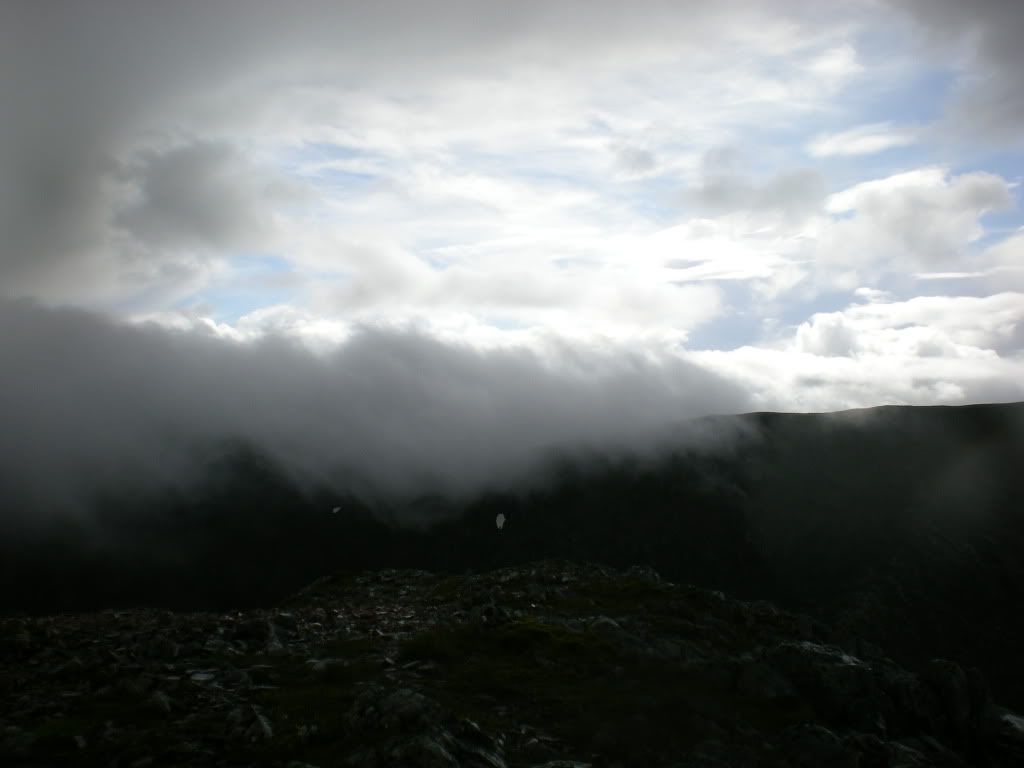 Some more Munros to be climbed up North.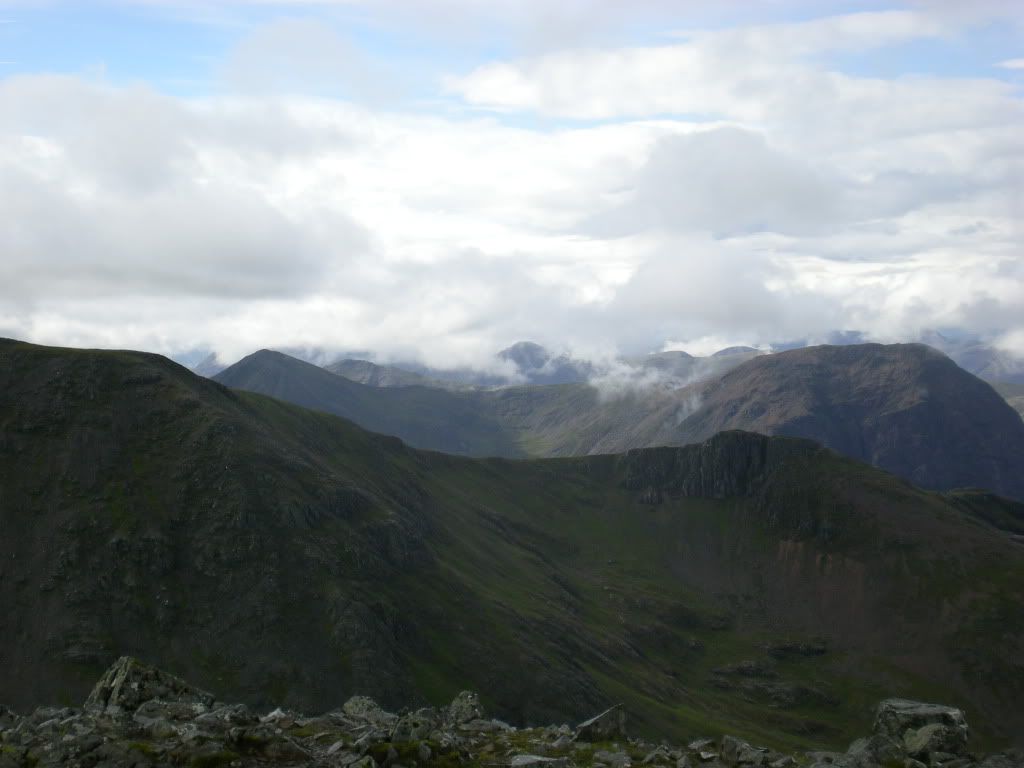 Over the hill.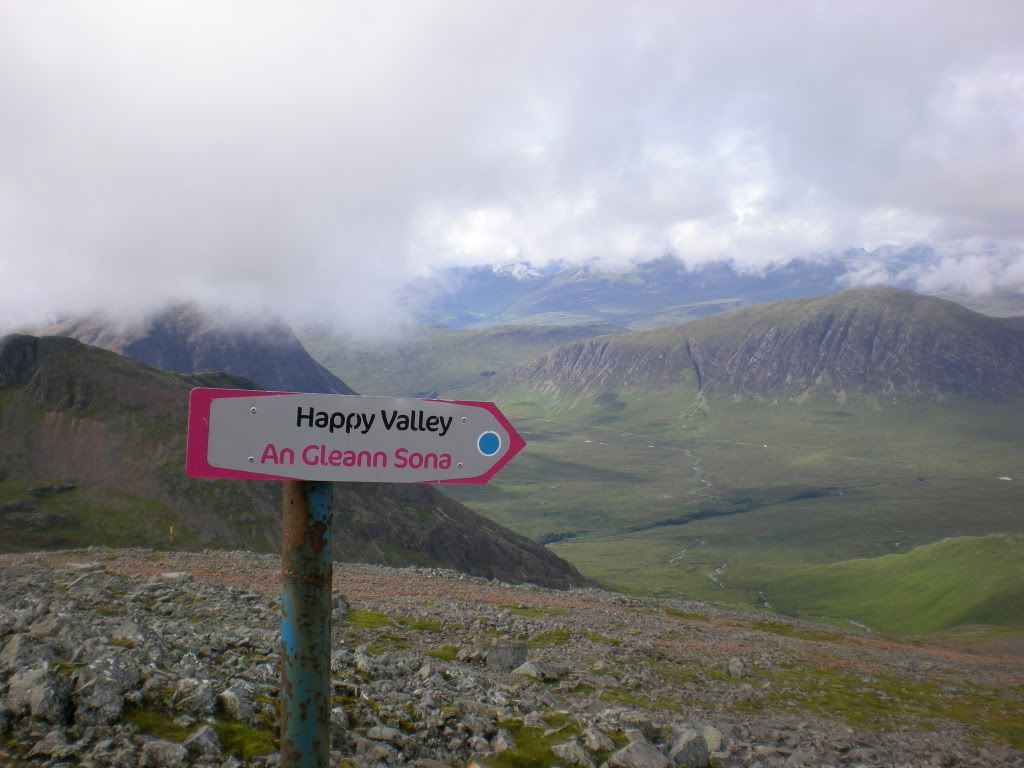 I was amazed by the views from the slalom track.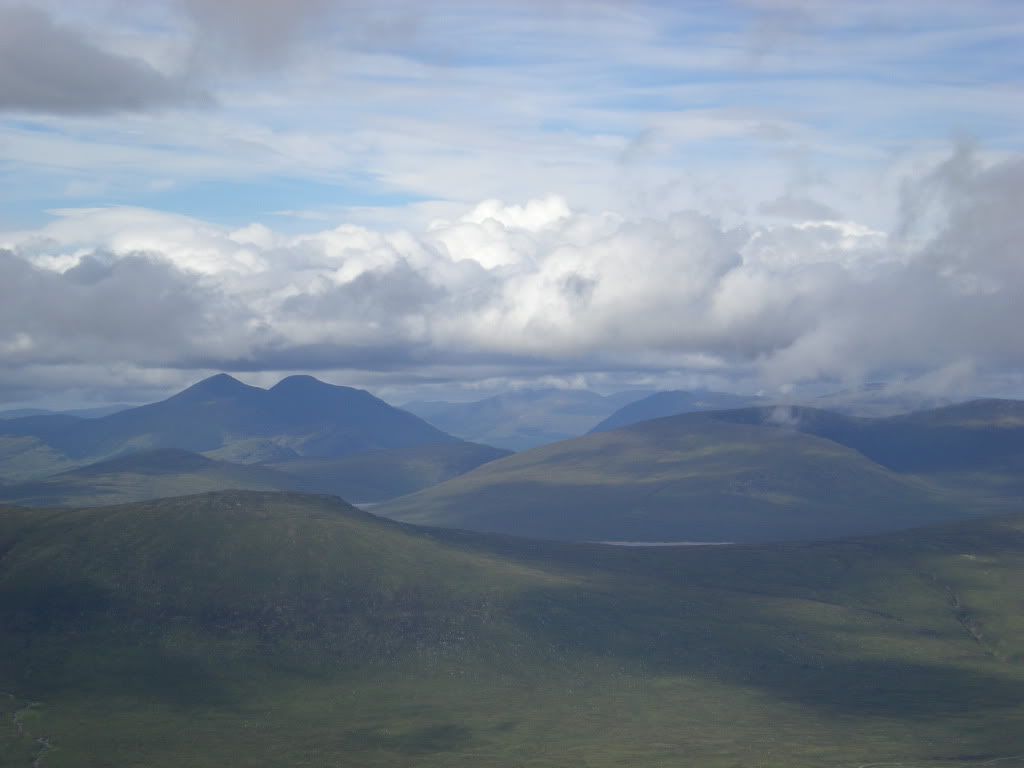 I sat down and counted the Mamores.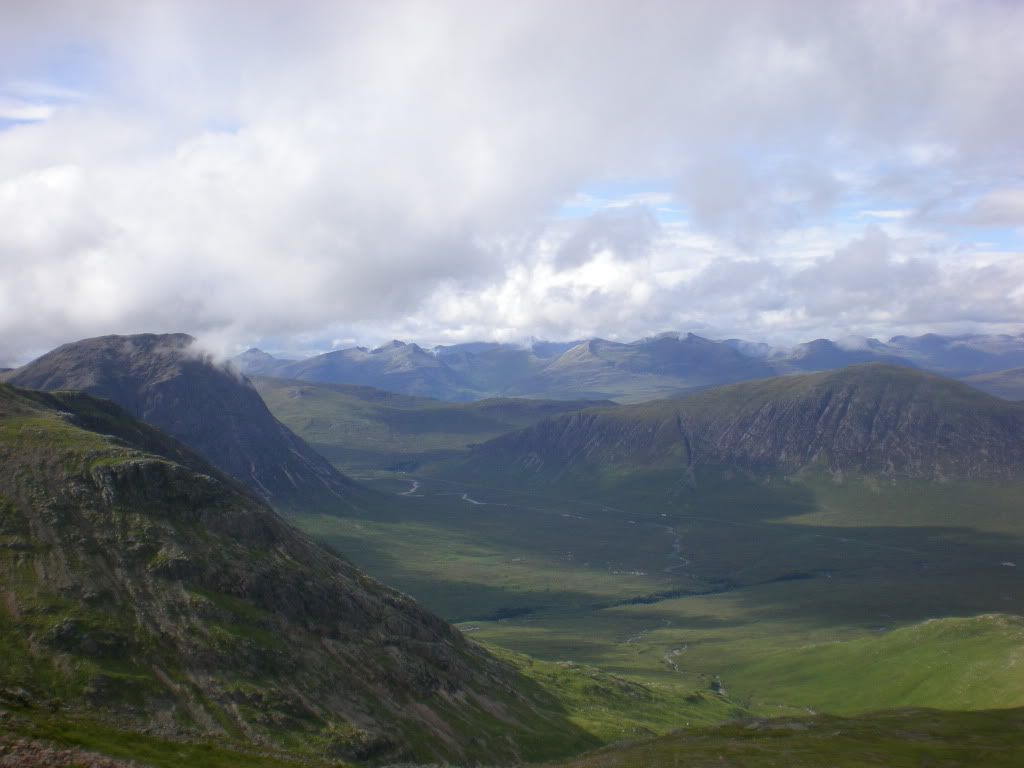 Schiehallion. (A little zoomed).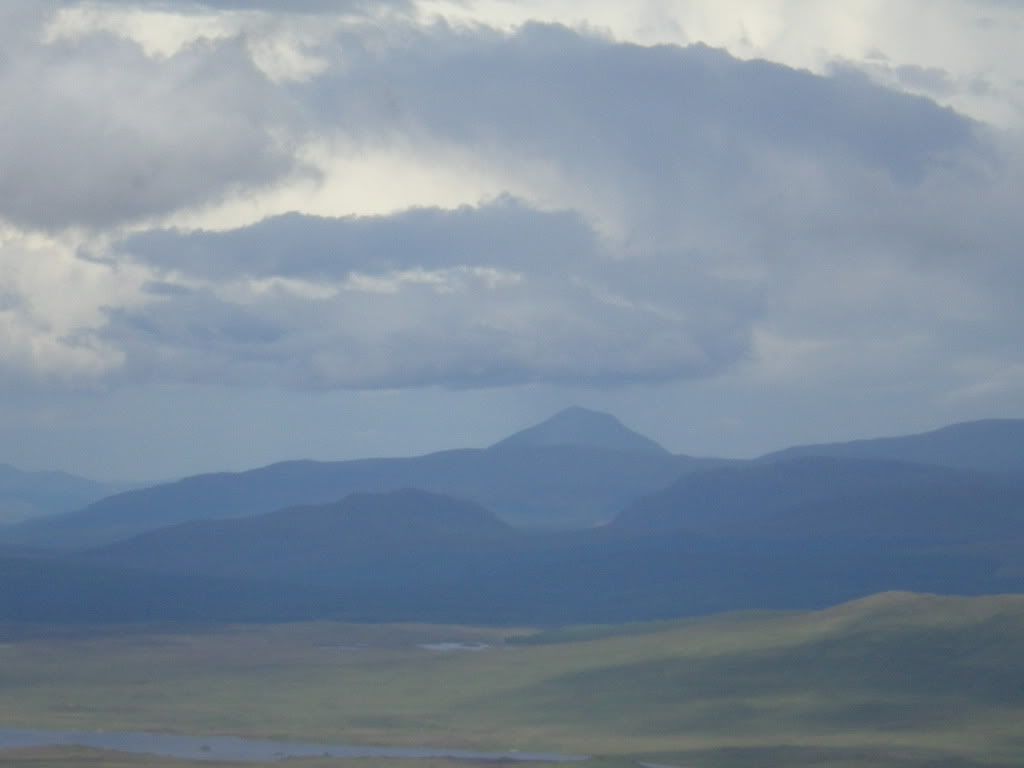 Some Munro hills in the South.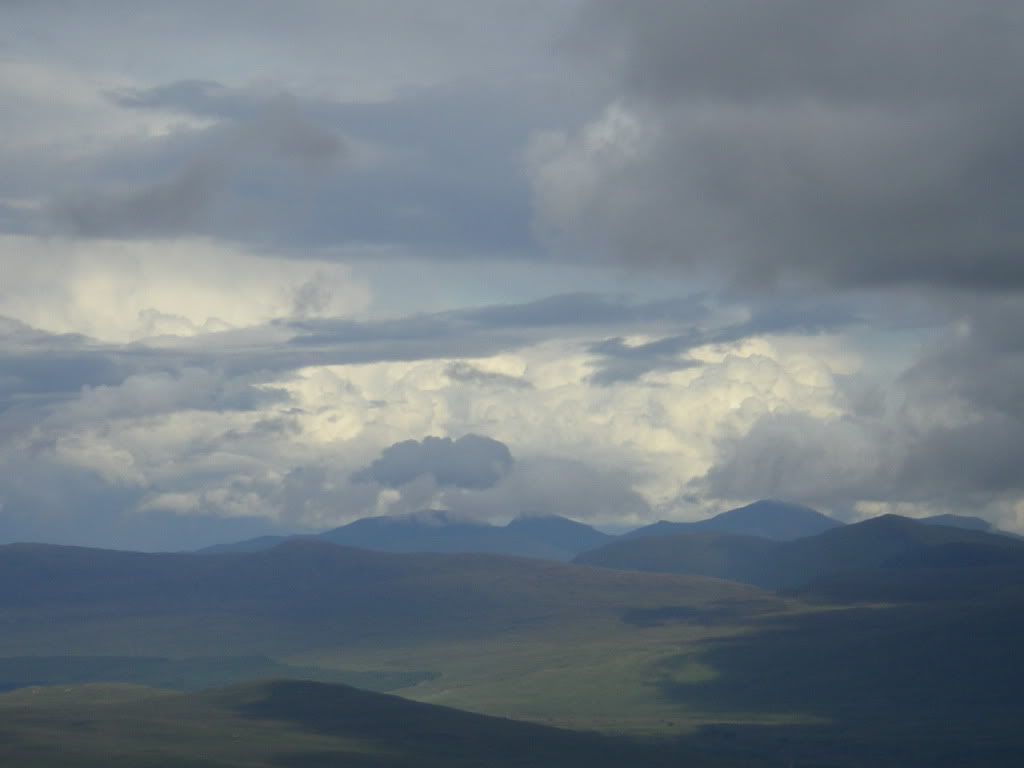 I wish skiing was allowed. Could be down in a minute..., if it was winter..., if snow...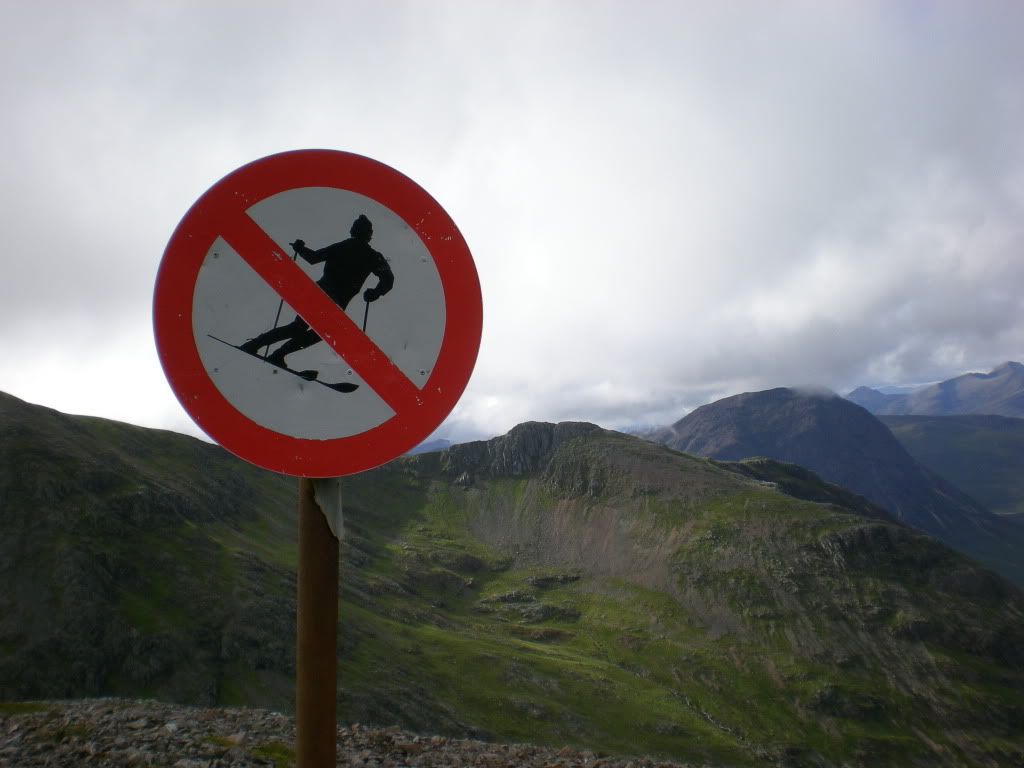 A wee work-party and Scotland is ready to host the Winter Olympics.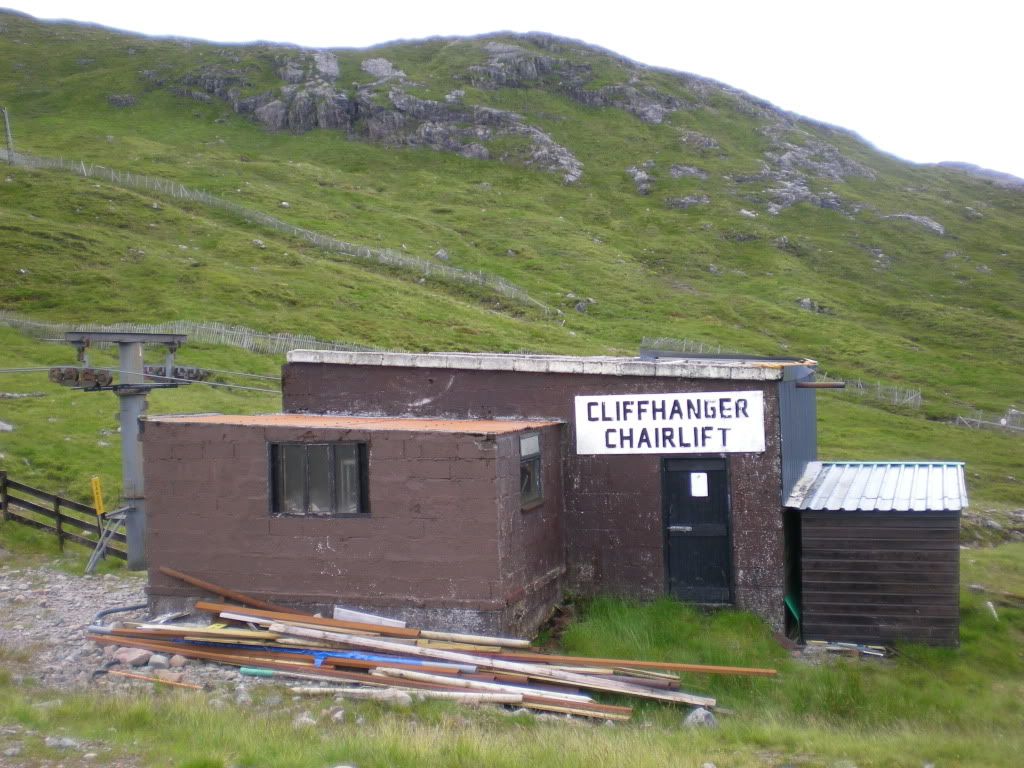 Health and safety allways come first.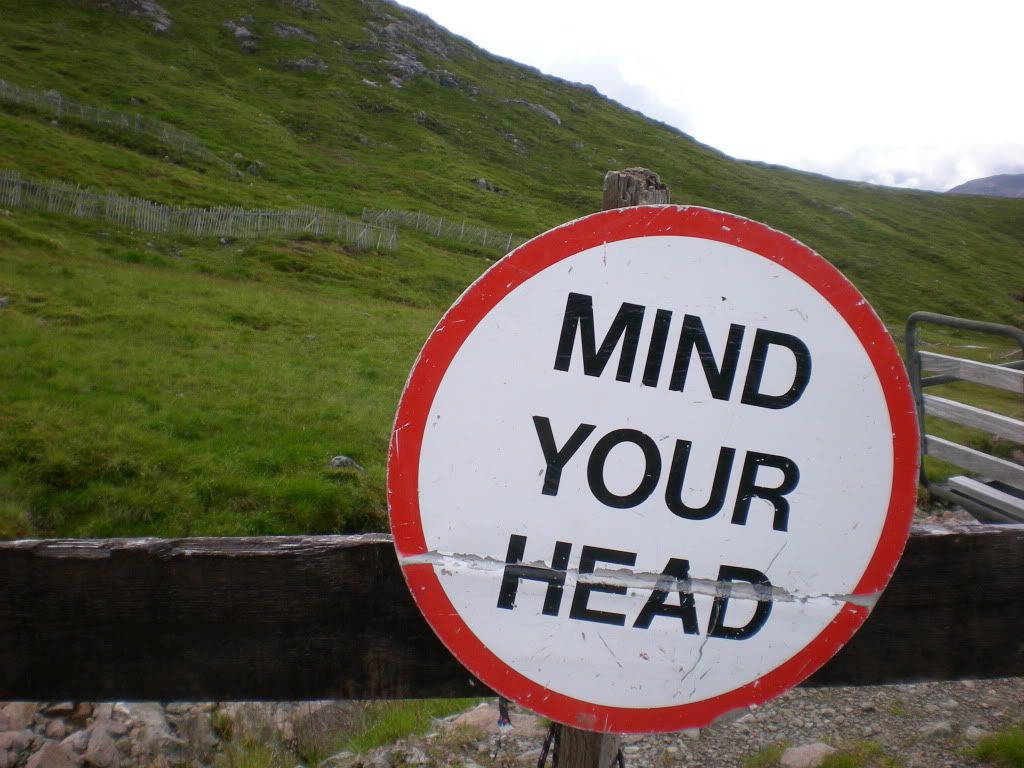 Stob Dearg again.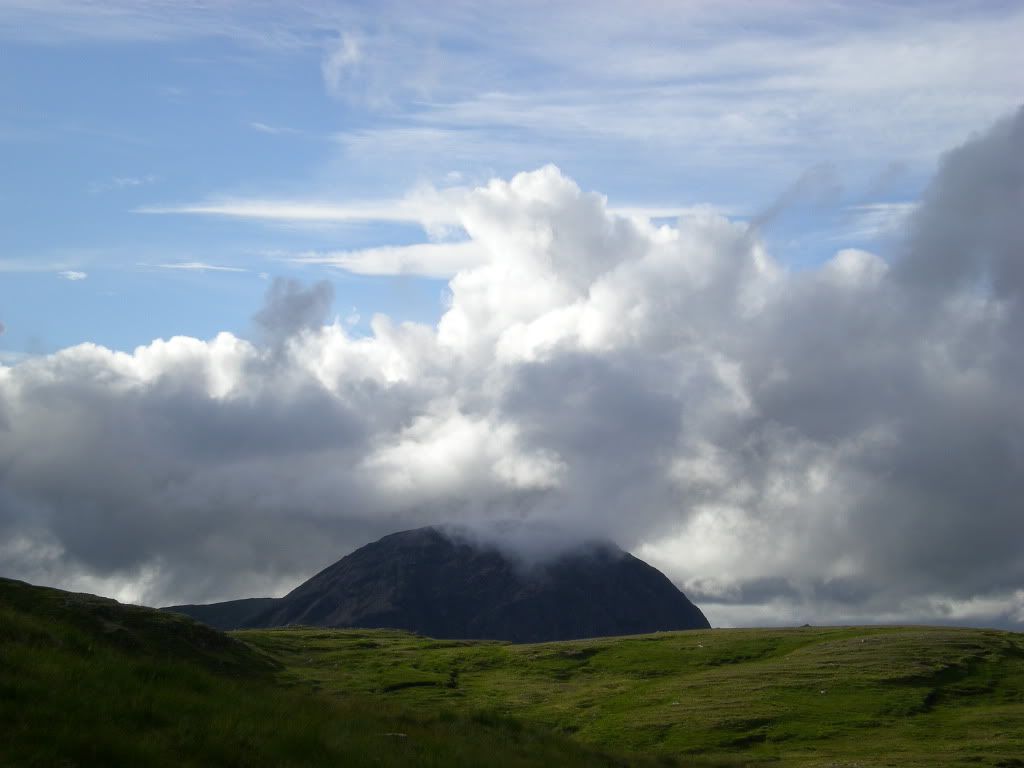 Creise without fog.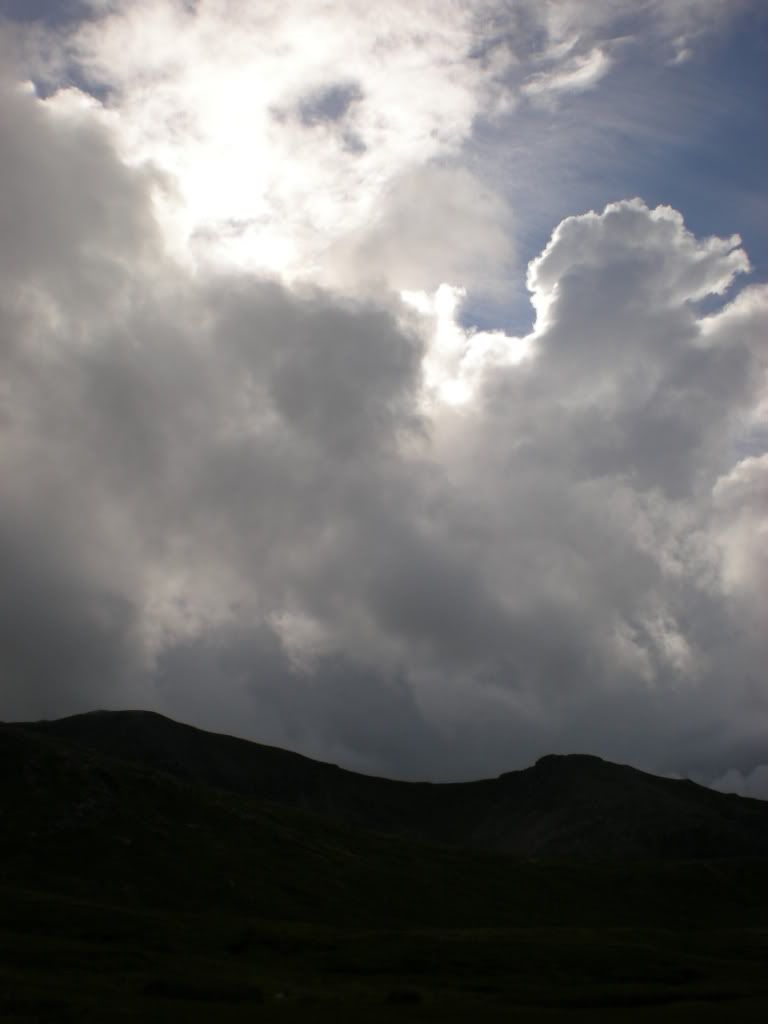 The last part is steep. But my bag is easy. And the knees are good. Bag? I feel with my hand on the back to confirm that it's still there.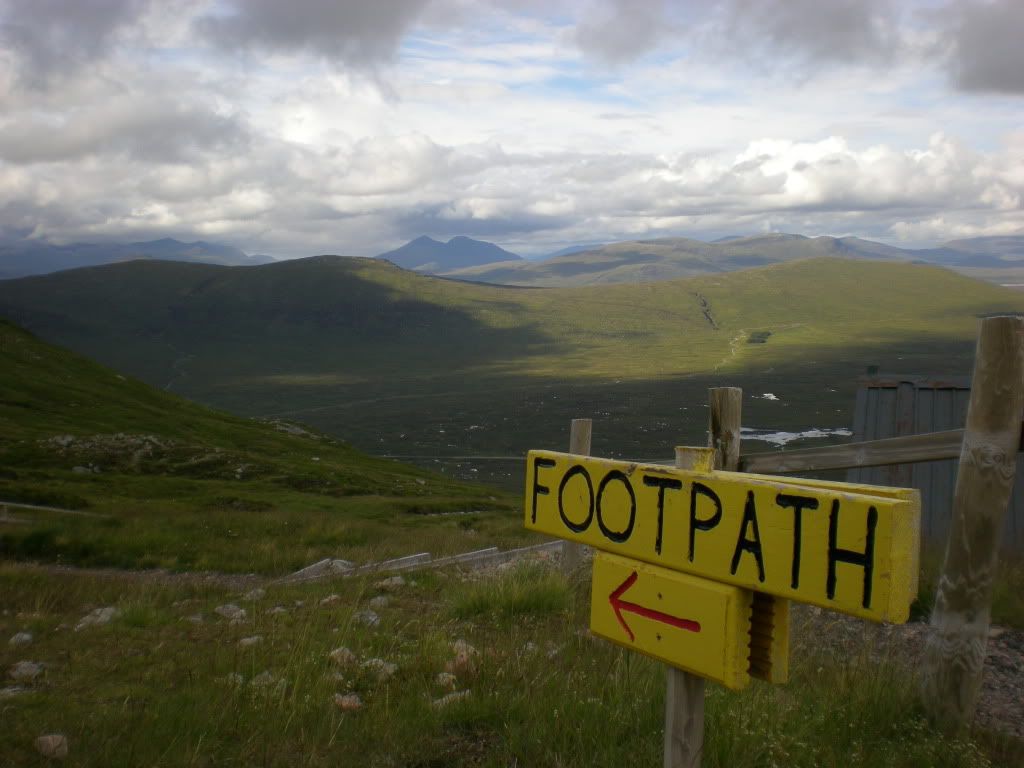 The staff at the cafe down there is very friendly, and I was served a baked potato with some beans.
Delicious after a double Munro trip.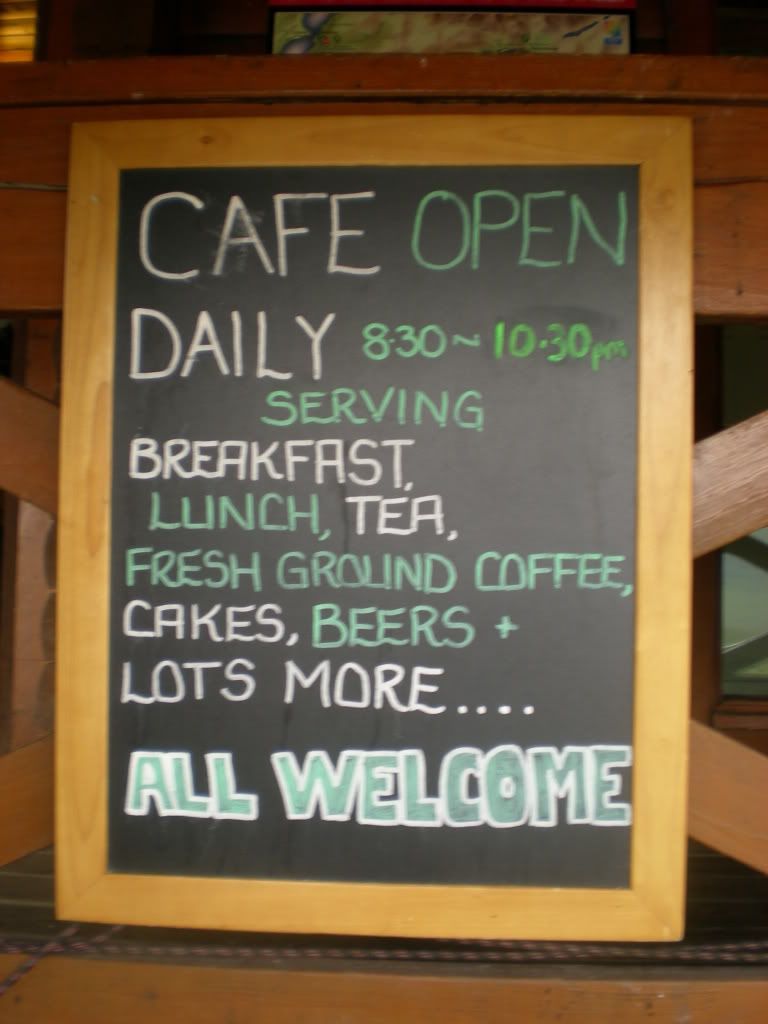 You can enjoy the Munro from the window too. Just take a good book.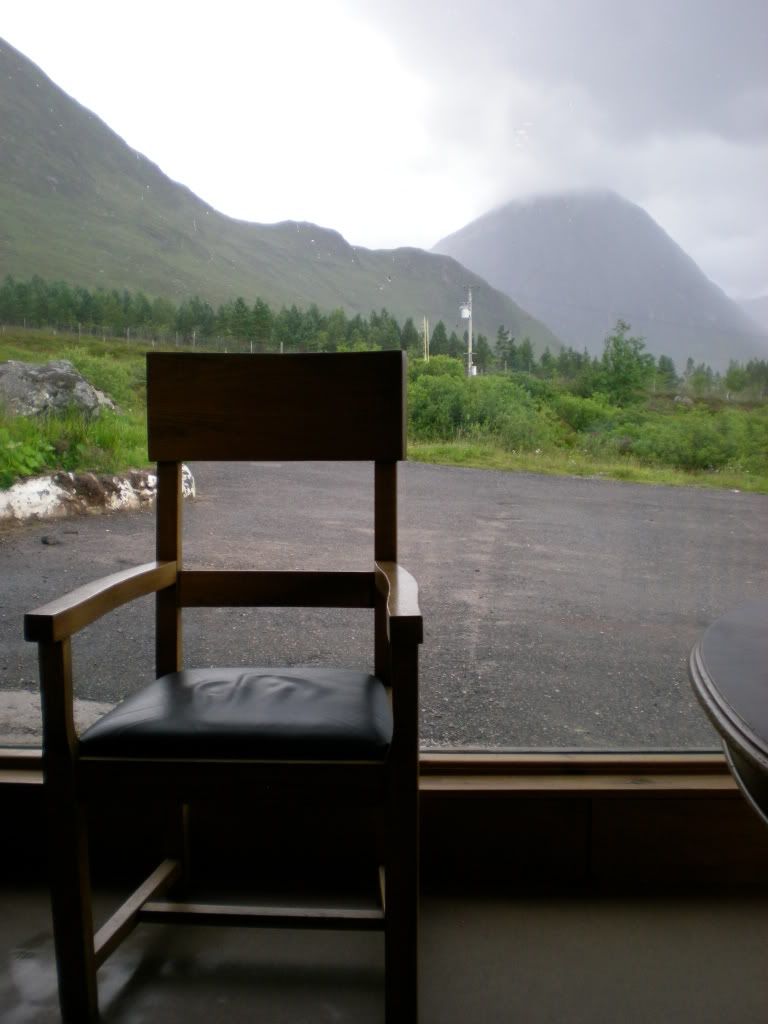 Or you can stay in a drum: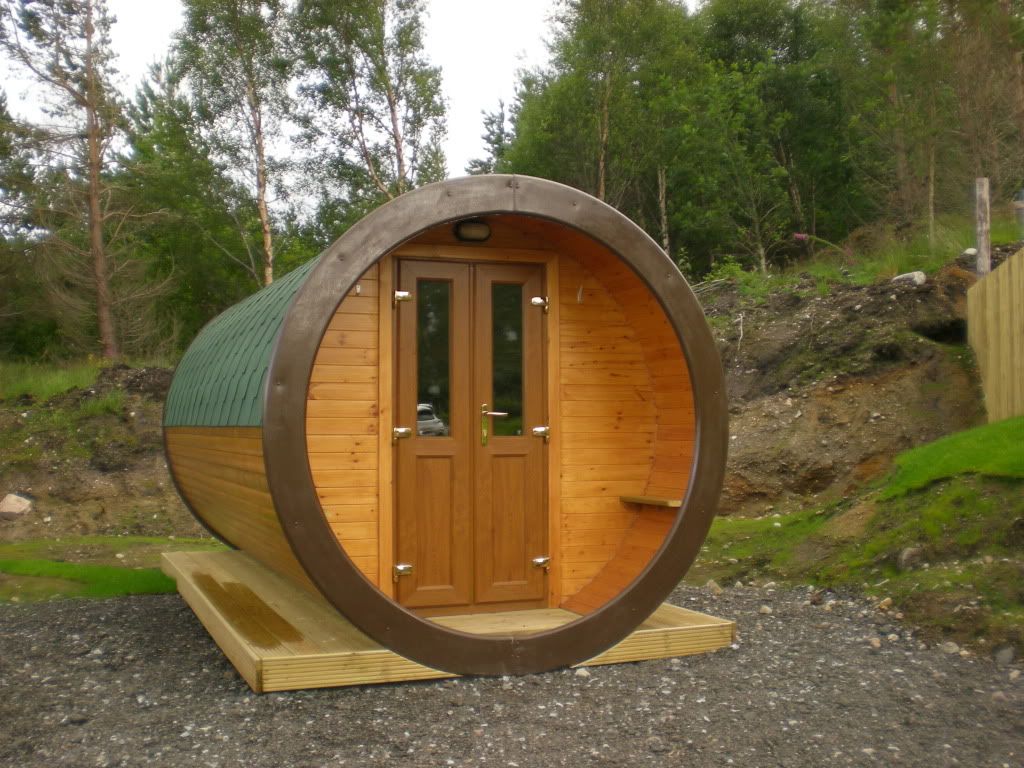 Wooden skis on the wall.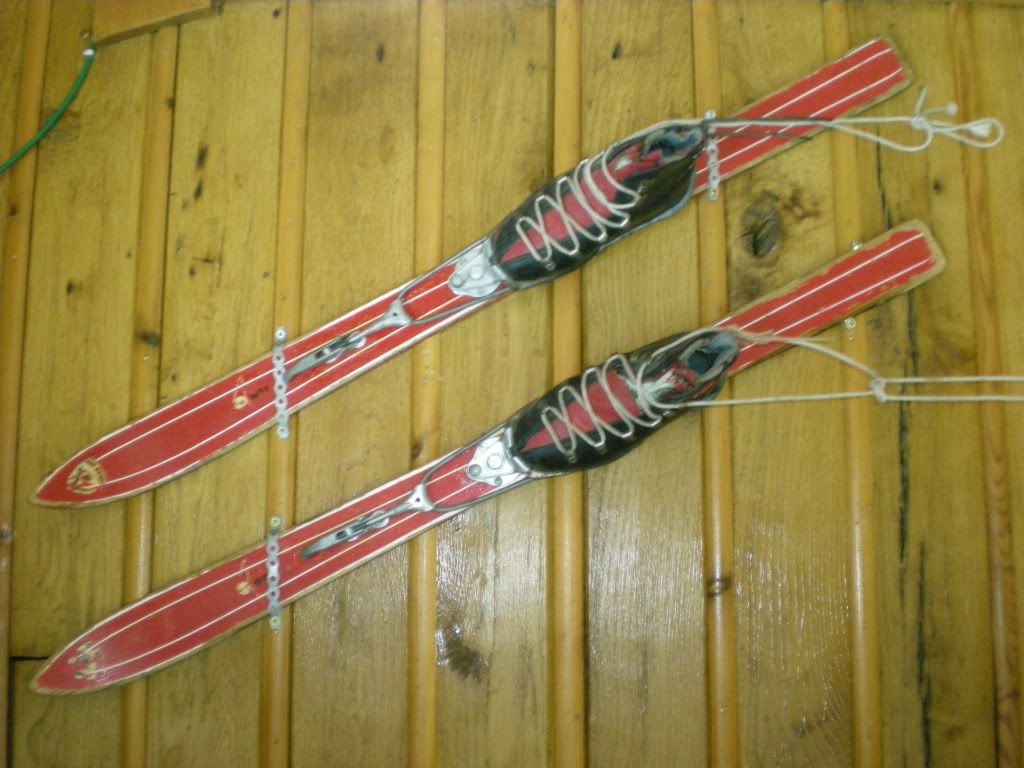 Backview to Glen Etive. It's raining again.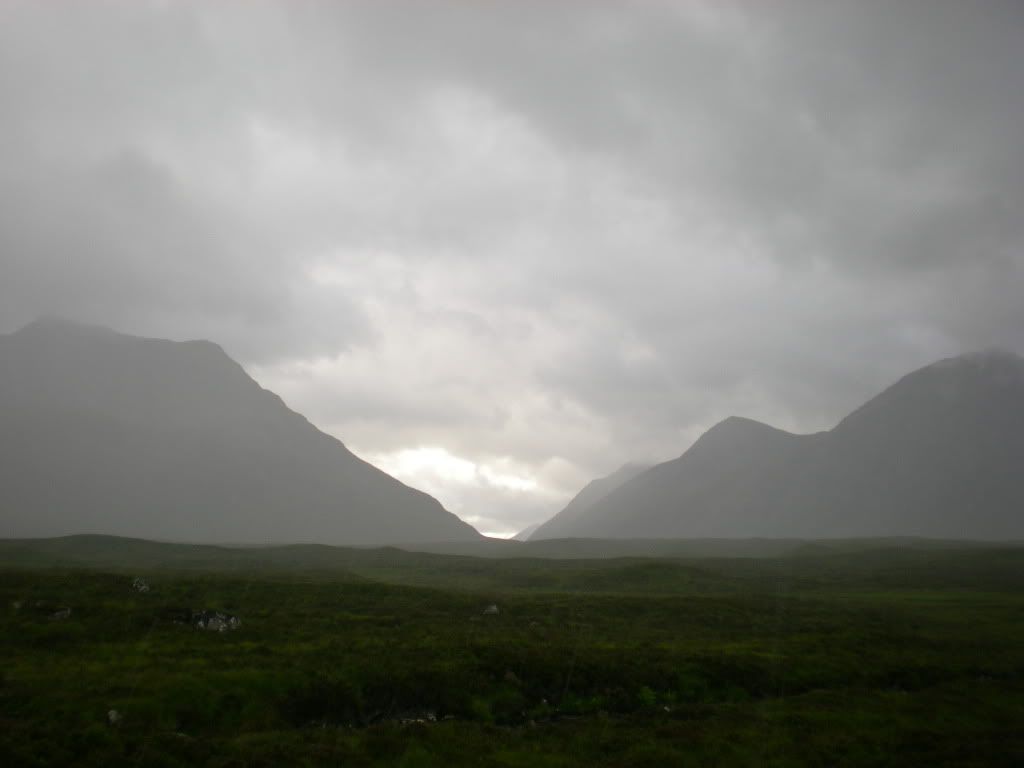 The first time I saw these hills, they had snow patterns on the sides and I was going to climb Ben Nevis.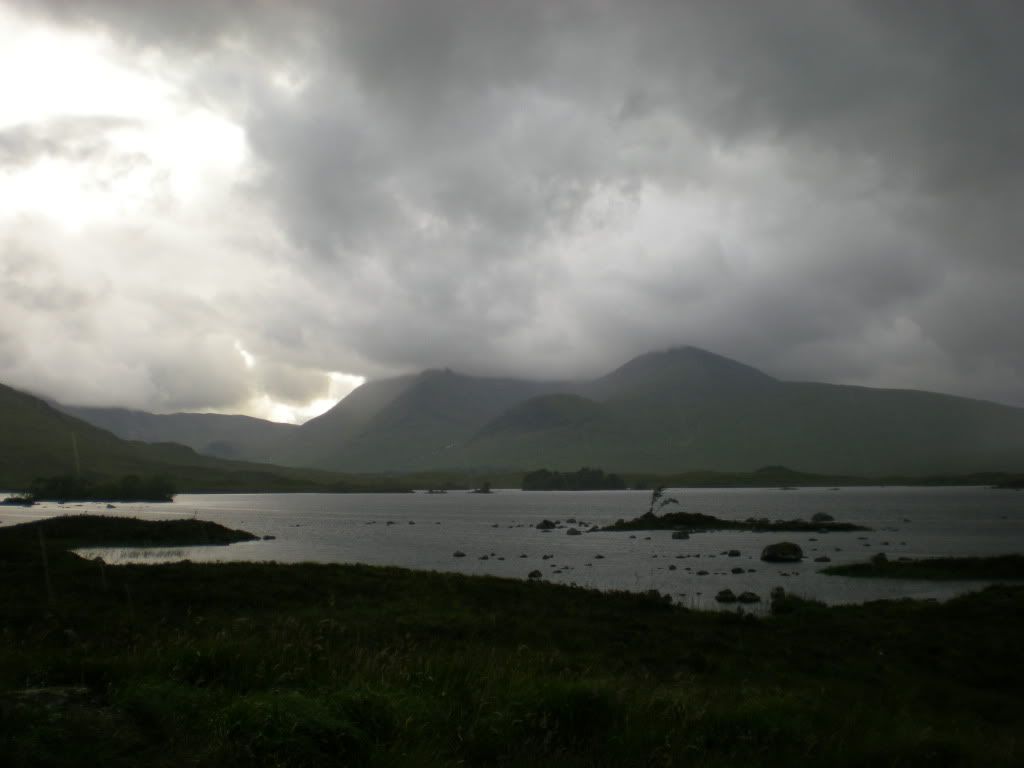 I found this old picture from 2011, with very different weather conditions.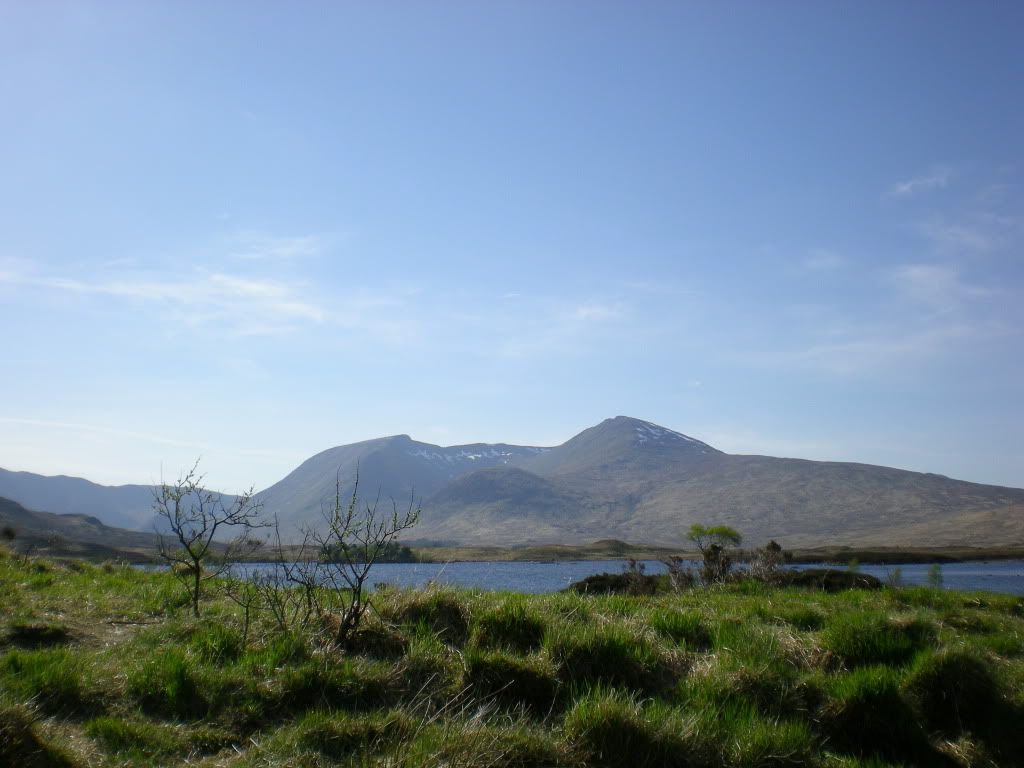 On the way home I spotted three West Highland Wayers in the hillsides north of Tyndrum.
Heavy bags? I have been there. Stay strong.