This tripreport is published earlier on another site, but I will put it here as well. I hope that's OK, just want the routes and statistics to be right.
This is the route description.
This was my third Munro summit. I hadn't started to think about the InPinn, and I didn't know about Corbetts. And also I didn't know much about posting tripreports, finally I hadn't discovered photobucket yet.
Now I will try to update it.
I started very optimistic to climb eastwards up the grassy hillside of Beinn Luibhean. Since the summit was covered by the cloud blanket, I didn't go to the summit but rounded the hill. If it was today I would have known better and conveniently ticked that Corbett.
At least I didn't walk alone.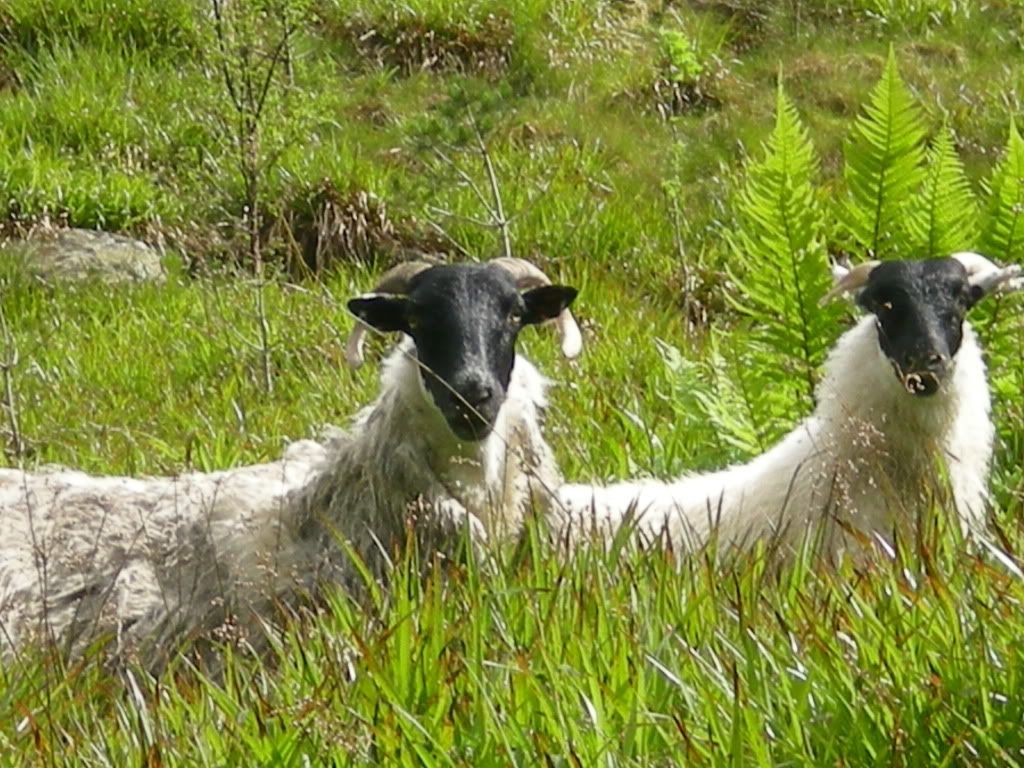 This is the view of the Glen between Beinn Luibhean and Beinn Ime, on the western side of the hills. I don't know the name of this Glen.
Summer in the scottish hillsides.
The landscape flattened a bit.
Suddenly I was at the summit. But I should have taken more pictures on the way up.
This was an afternoon trip.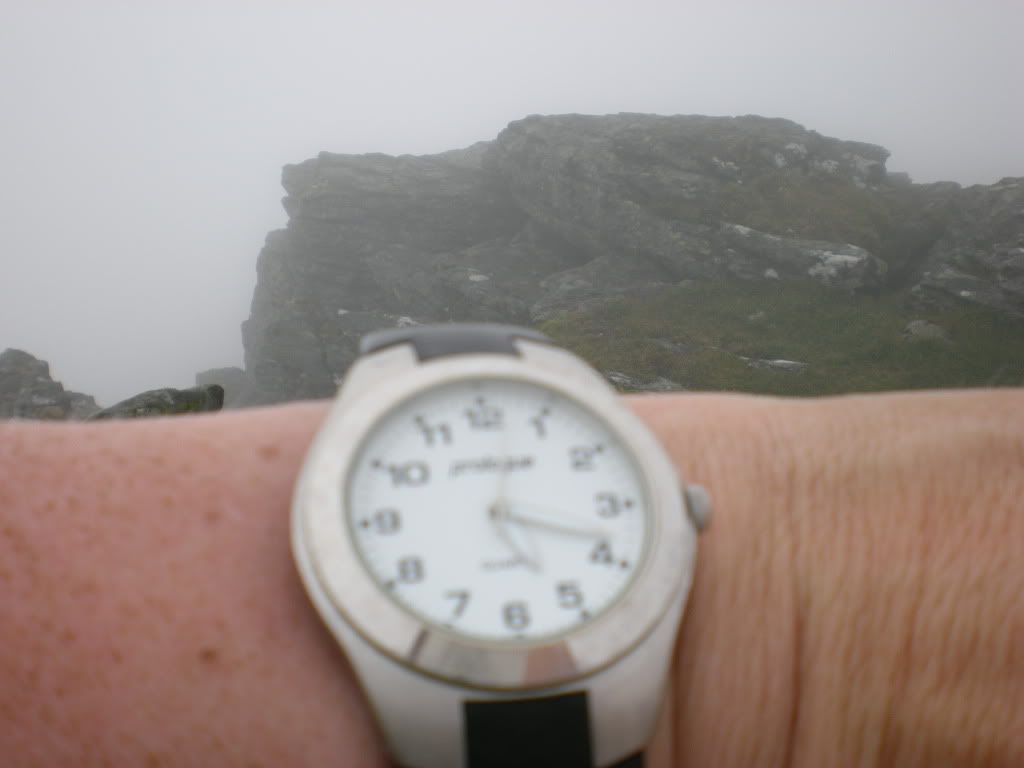 It looked like the view was better from the hillside than from the summit on this day. That's maybe not so uncommon.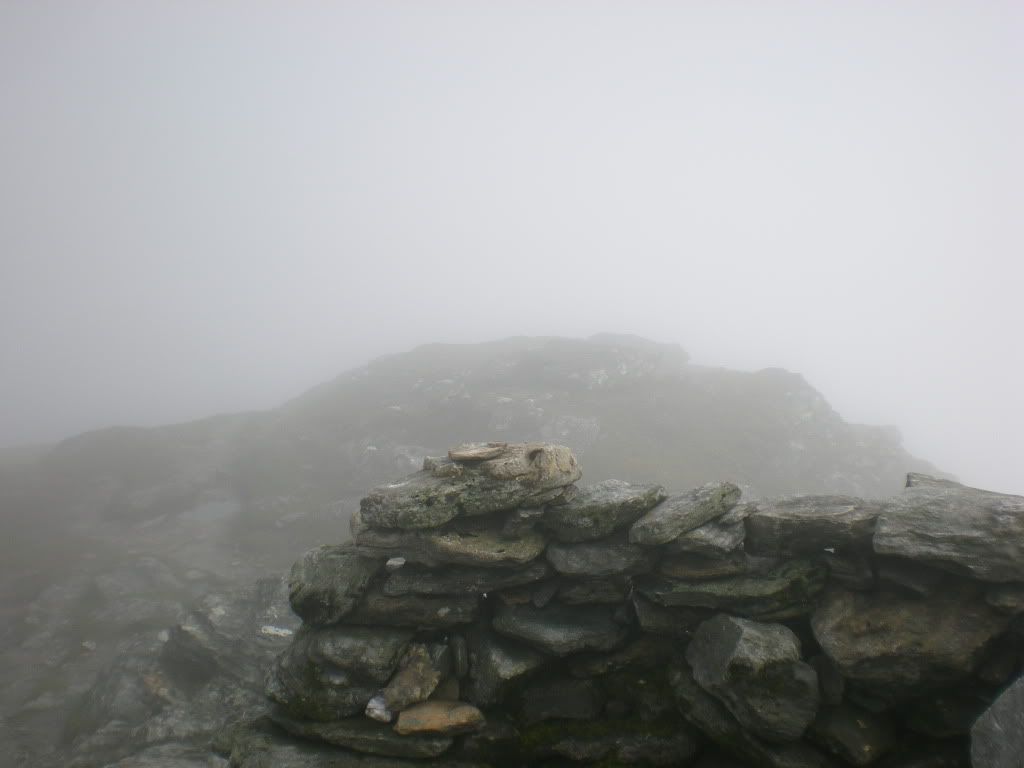 Selfportrait from the summit of Beinn Ime.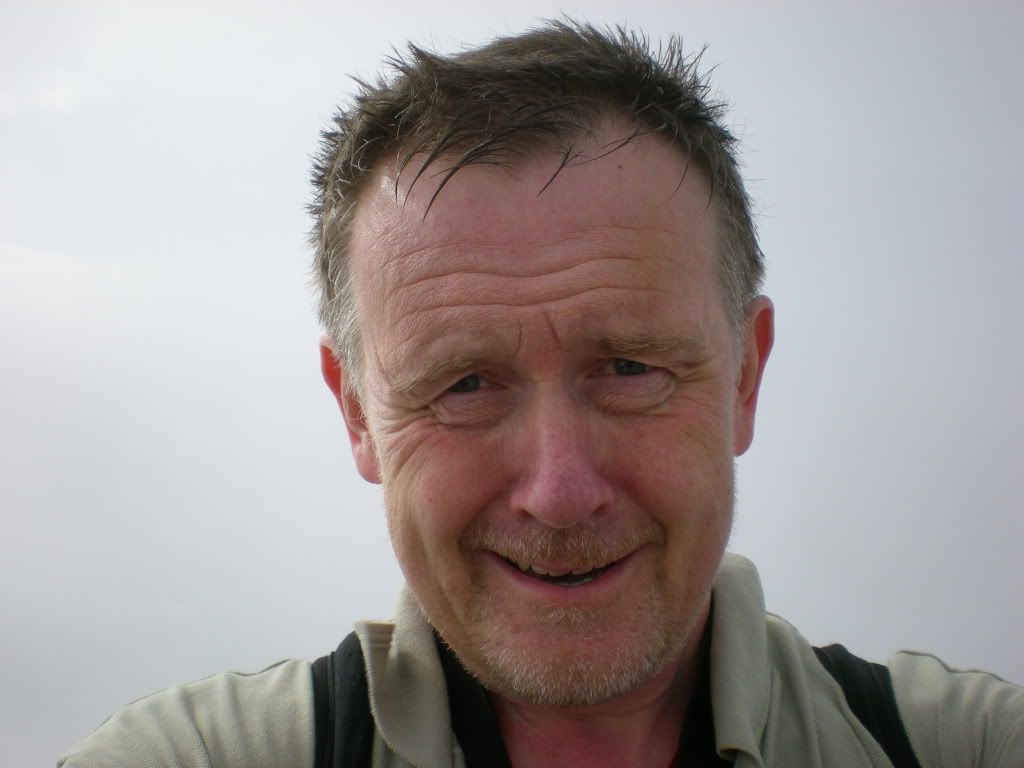 But miracles happen. After a few minutes the fog blew away.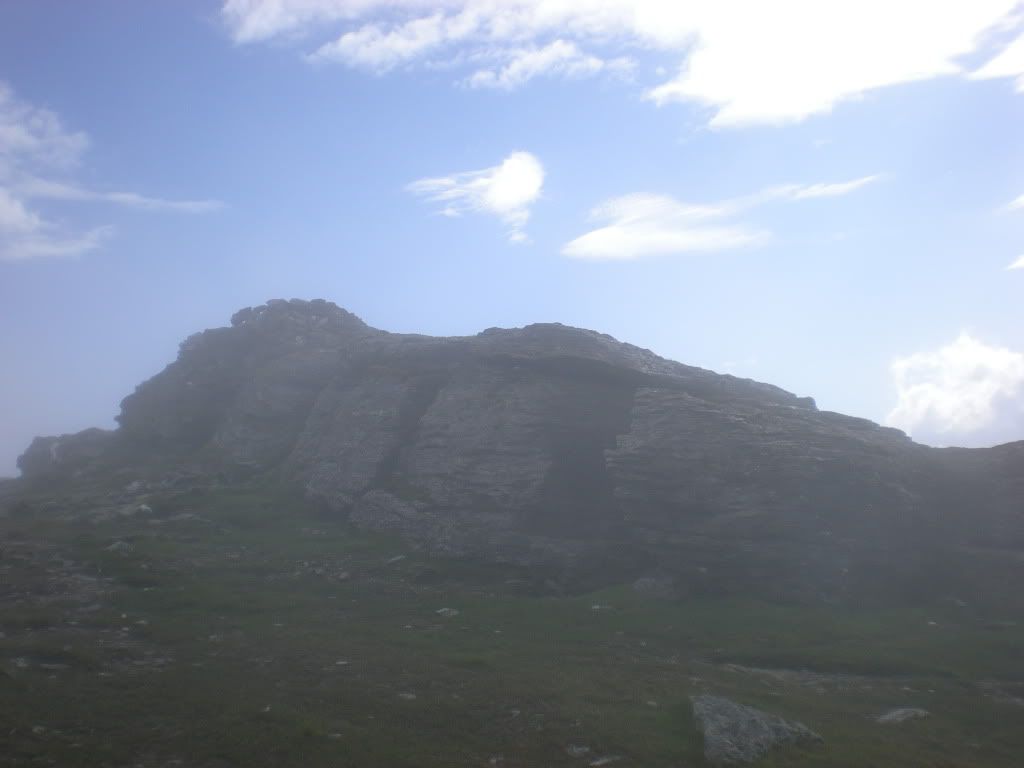 This is Beinn Luibhean seen from the northern slopes of Beinn Ime.
If I need some exercise one evening I might go and climb that Corbett
all the way to the summit.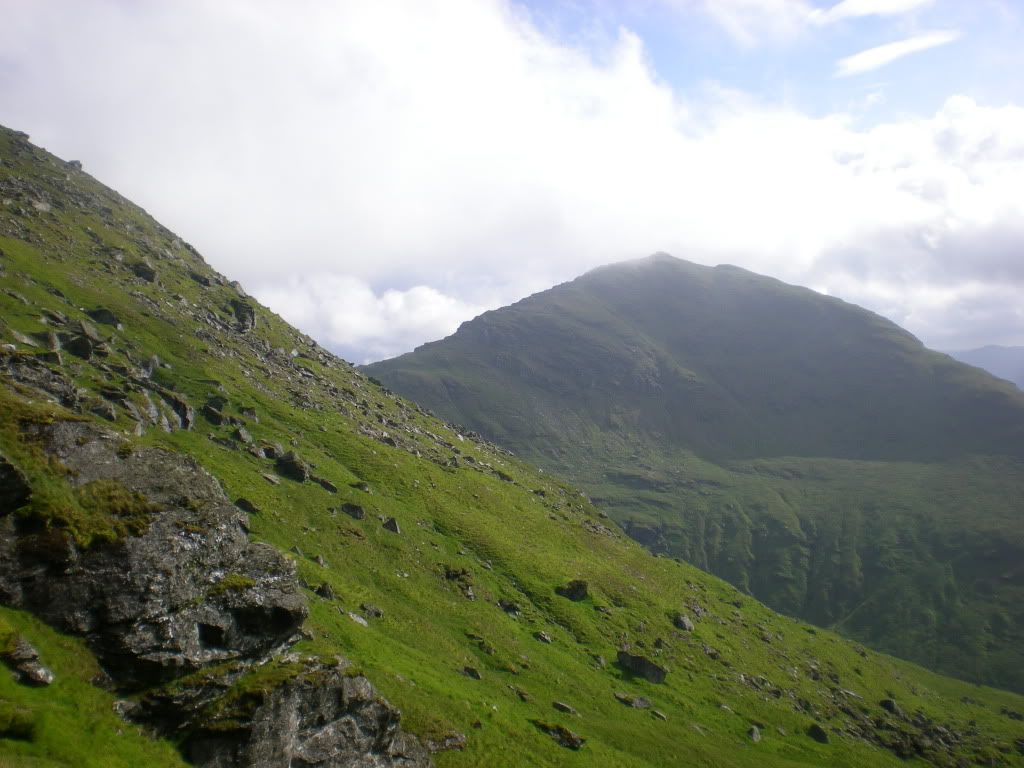 And this is the view through Glen Kinglas to Loch Fyne, seen from Beinn Ime.
From the descent on Beinn Ime's northern side.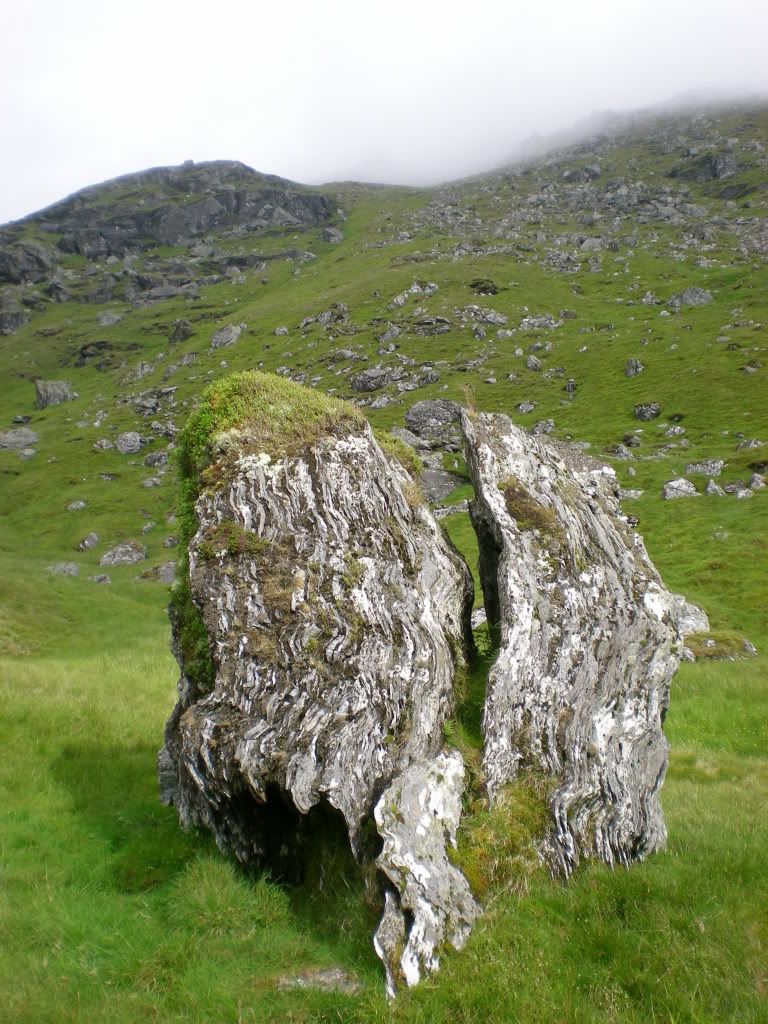 I came down through this reforestation area. Behind the snag is Beinn an Lochain, another Corbett.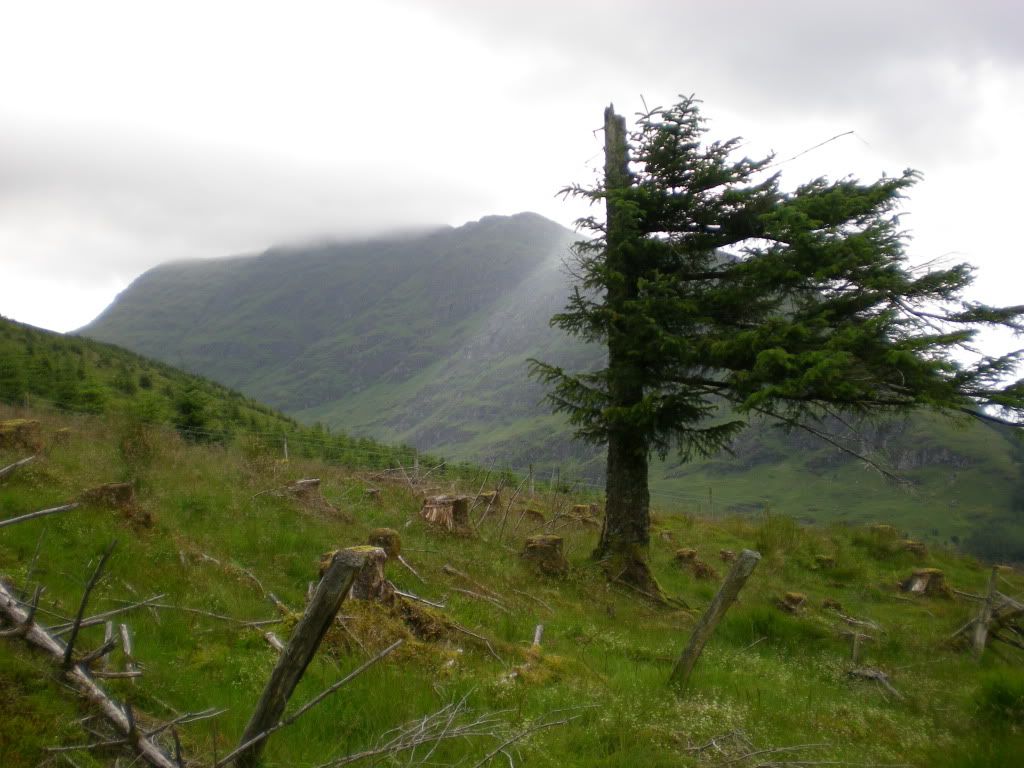 This is where I returned to the road again. It looks like the cloud blanket came back up there, but it didn't rain much on me, and I had some good views and exercise.