This is another of my trip reports from 2011. It has now undergone some heavy editing. Some pictures are added too. It was posted on an other site before but the route map is new. I see that the time taken on this trip is just 4 minutes faster than the Naismith rule and thereby confirms the rule once.
This is approximately the route I walked.
This was a good day with nice weather. I could enjoy some few hillberries up there. They were quite good, and went straight in the big sack. The walk-in is along a tarmaced road from Inveruglas.
Not only blue berries.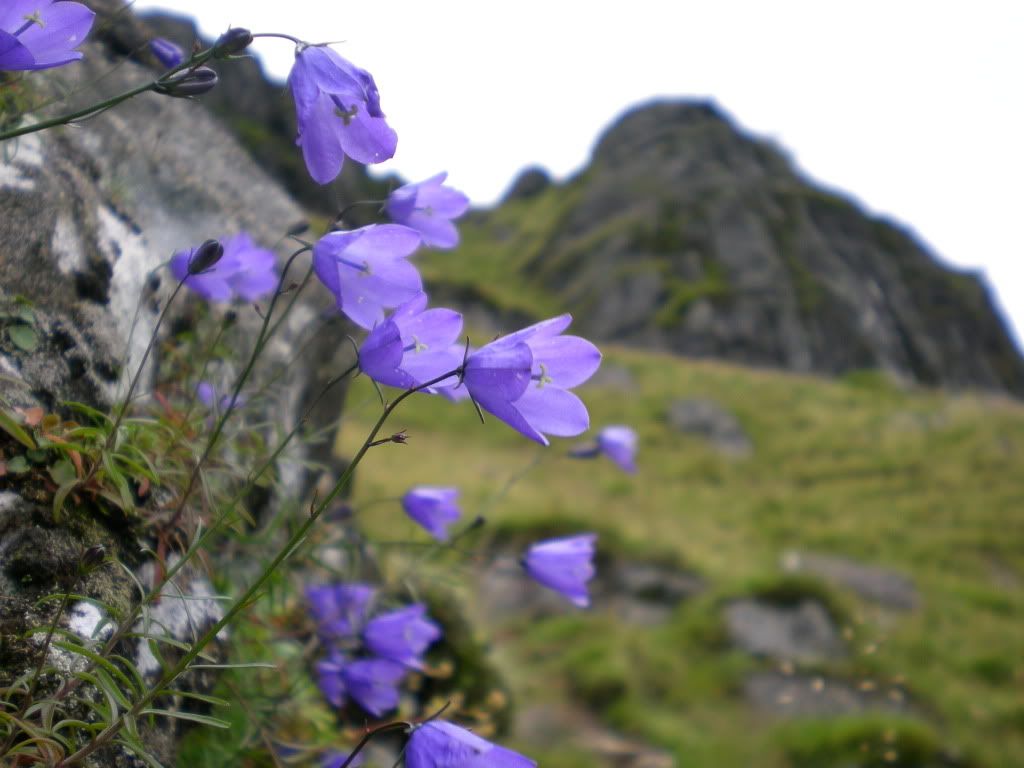 If you are conserned about your coiffure, don't go to Ben Vane.
Some views:
Beinn Narnain and The Cobbler.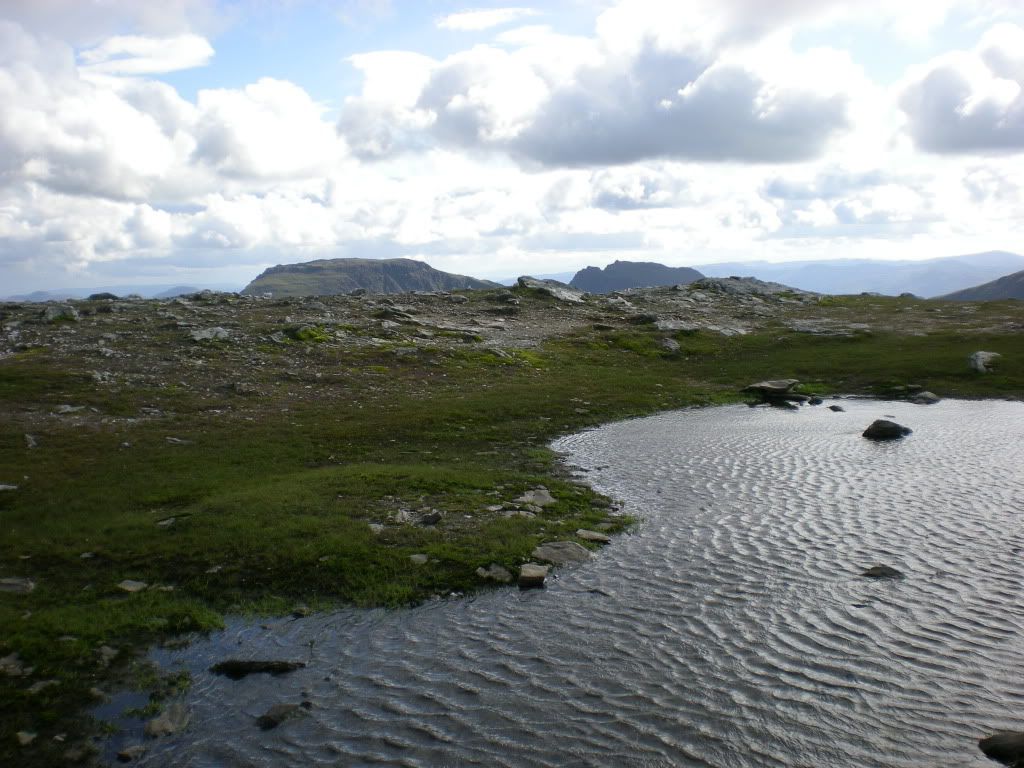 The Cobbler.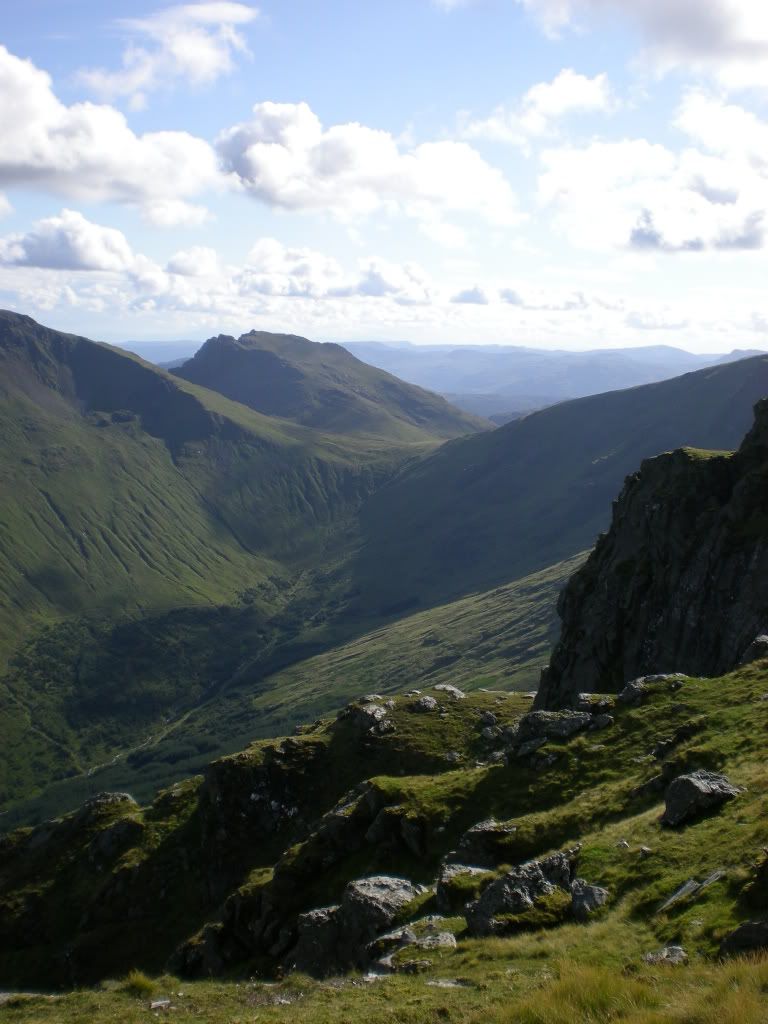 Ben Lomond and Loch Lomond.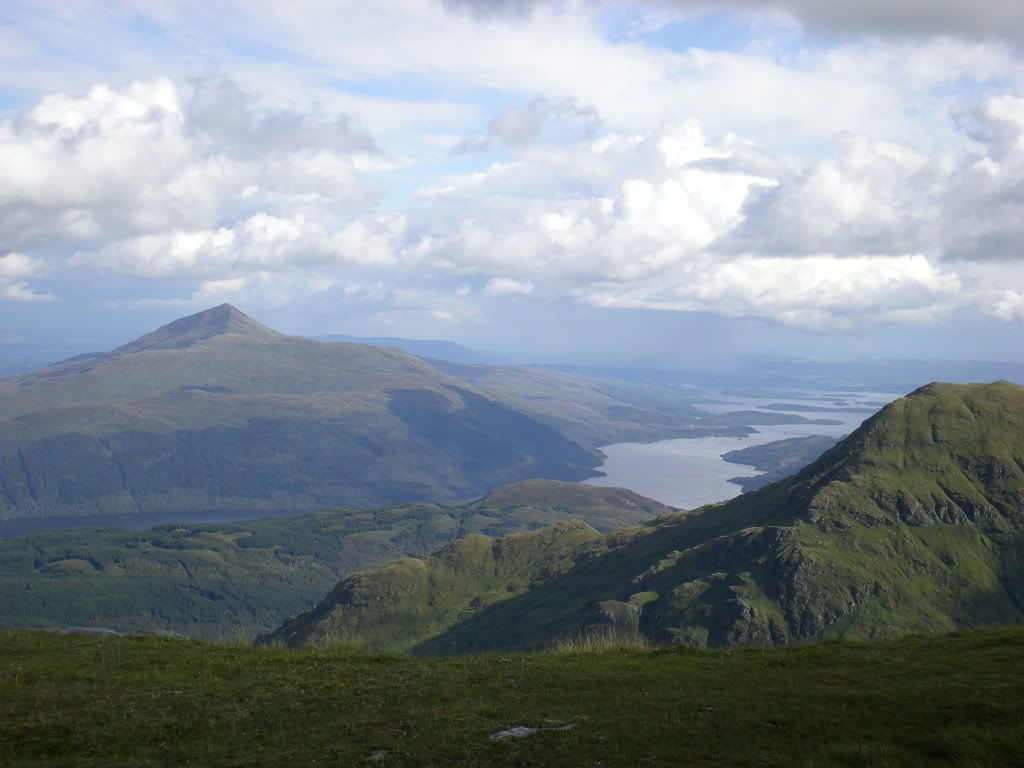 This is Beinn Ime to the left. To the right is Beinn Chorranach.
And between there must be Beinn an Lochain, and behind there again Beinn an t-Seilich.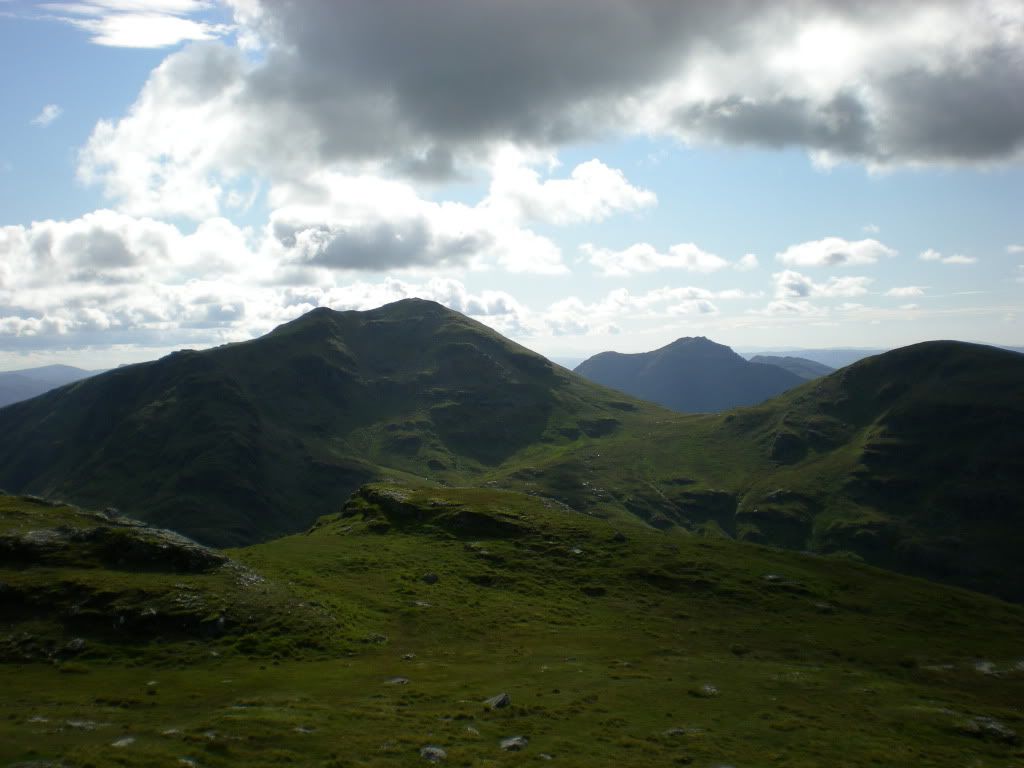 Loch Arklet and Loch Katrine in the east.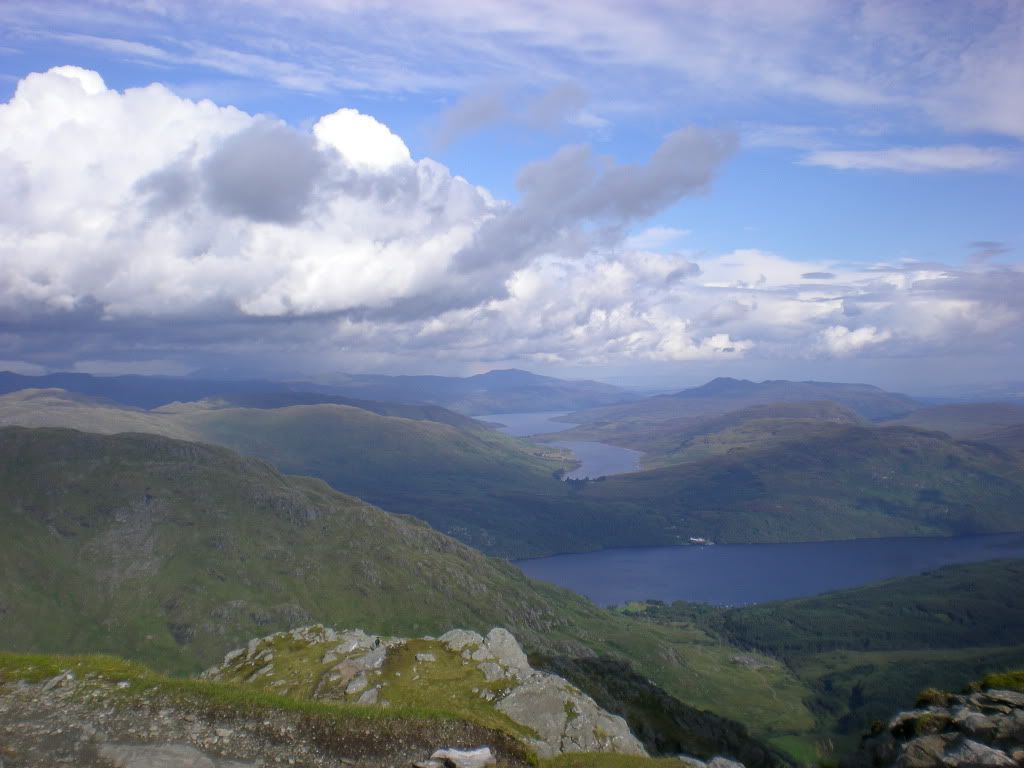 On the descent I went North-east to the dam, through the tunnel and down again on tarmac. I was planning to go to Ben Vorlich as well, but found out that I have to save some munroes for later also. And it was a bit late.
This is Ben Vorlich.
Trolls don't like the sun. They immediately become stone when it rises.
Descent route to the dam of Loch Sloy.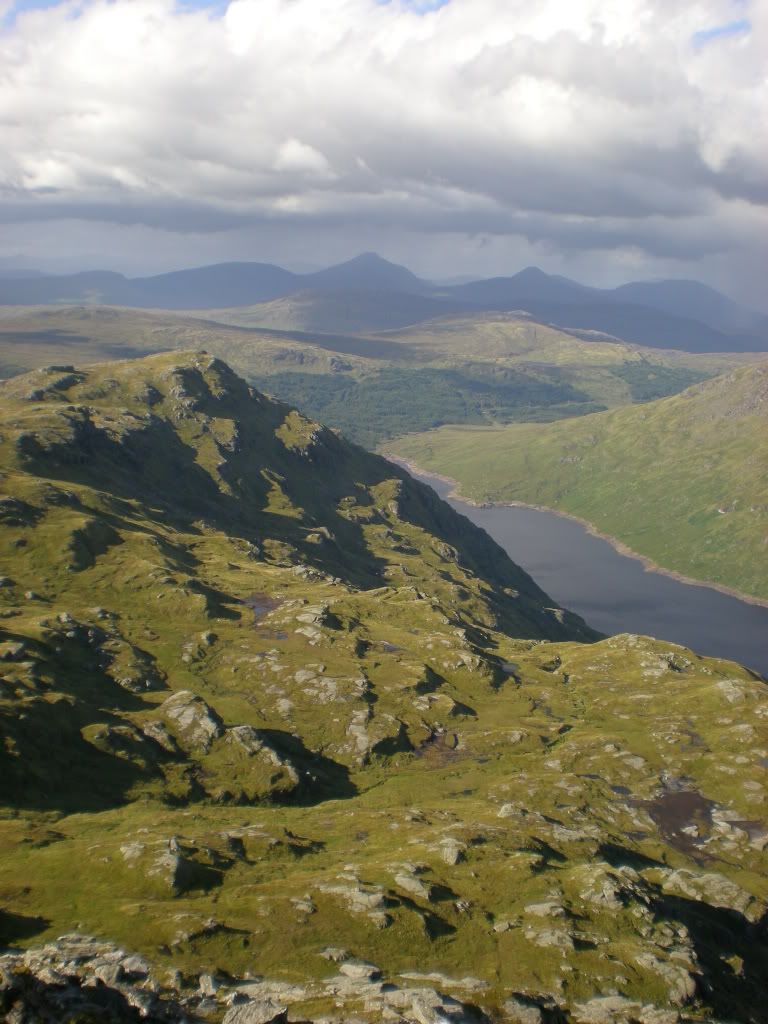 Shielings.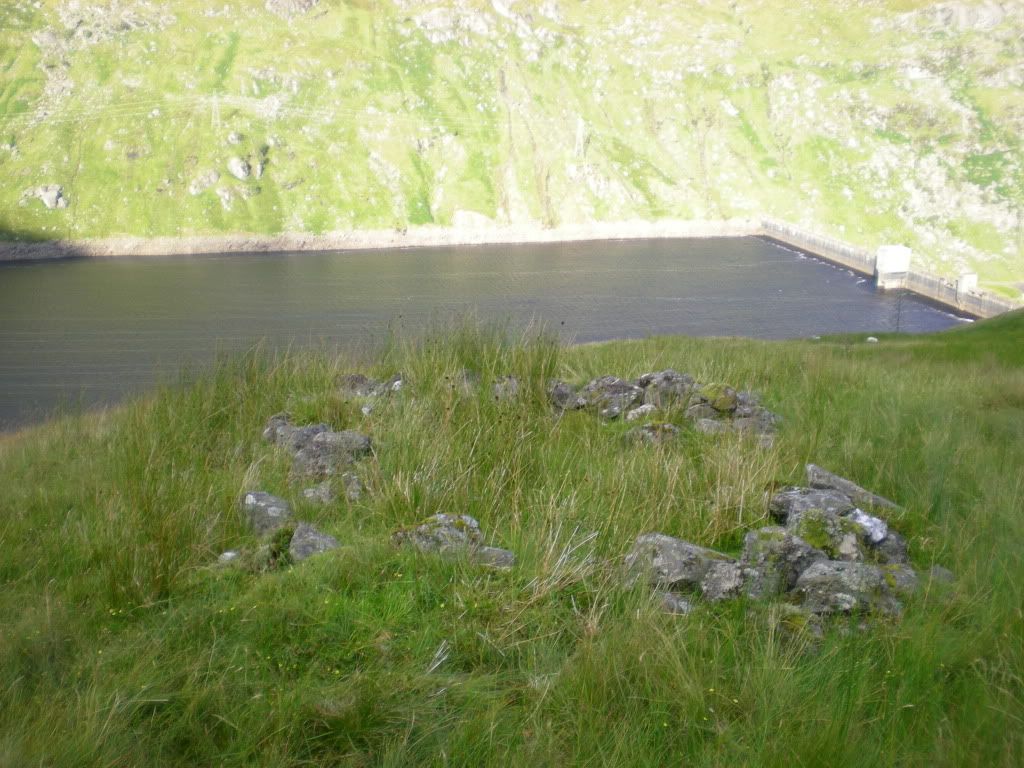 Take care.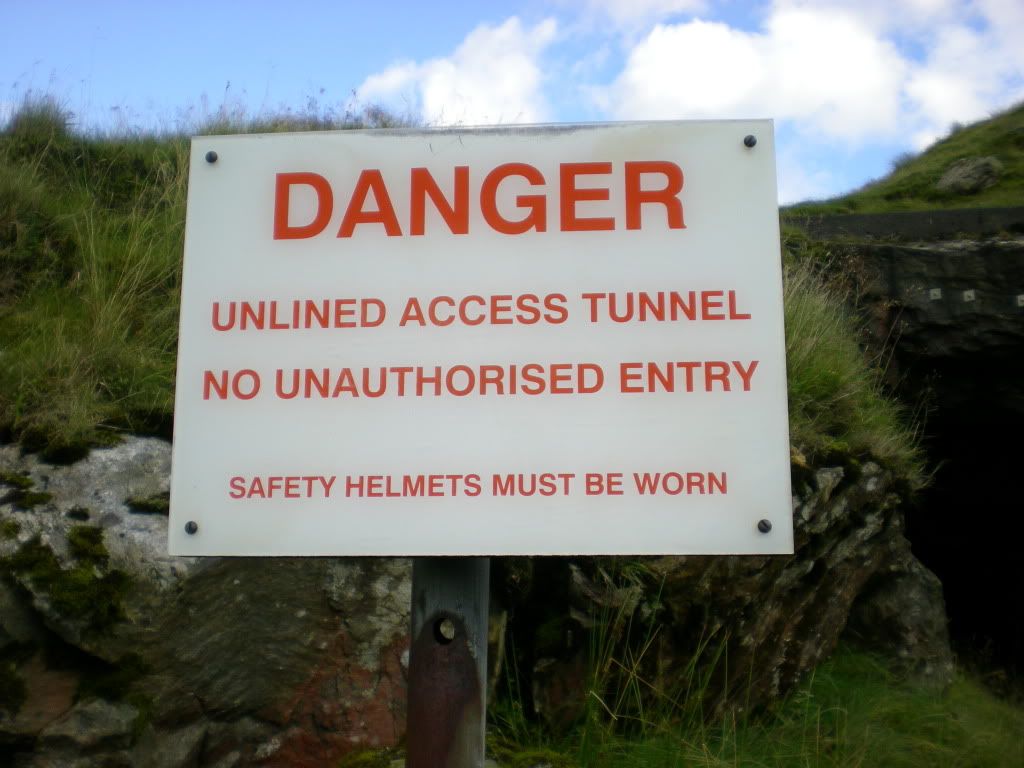 Ben Lomond again.
Hmmfff, another tourist....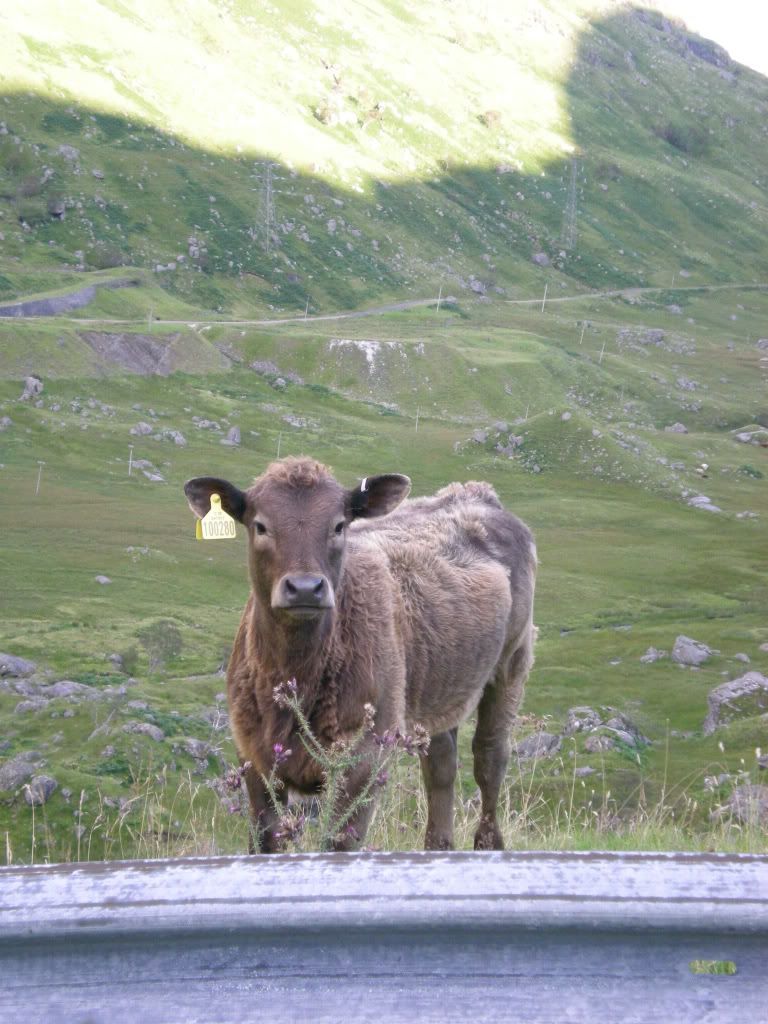 Back to Inveruglas. That's it.