Yesterday we got up very early (for me-5.30 am) to drive up to Blair Atholl for the three Munros of Beinn a'Ghlo. After waking up and hearing what I thought was rain here in St Andrews I checked the weather-it didnt look promising with rain and thunderstorms throughout with only a 30% chance of cloud free summits and a decent chance of fog-but we tried nonetheless!
The cloud in Fife 'twas low and gloomy, but once past Perth the sun came out! My only navigational faux pas then occured when I parked in the wrong car park! I'dd followed signs for Glen Tilt and ended up at the start of the Carn a' Chlamain walk! Once we realised and had found the correct place to leave the car we began.
The wrong car park: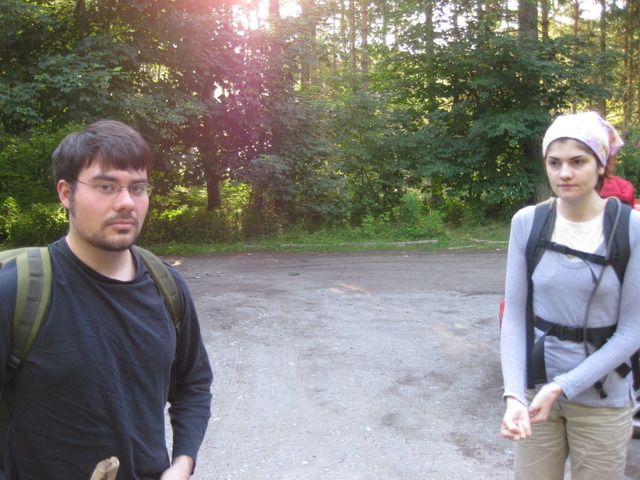 Carn Liath soon loomed and the reality of seeing a 500m ascent with no false peaks was quite daunting. The sun was hot, with no breeze making the early part of the climb almost tiresome, soon, however we felt a tad better and made reasonable progress up the obvious but broken path to the summit.
Carn Liath looms: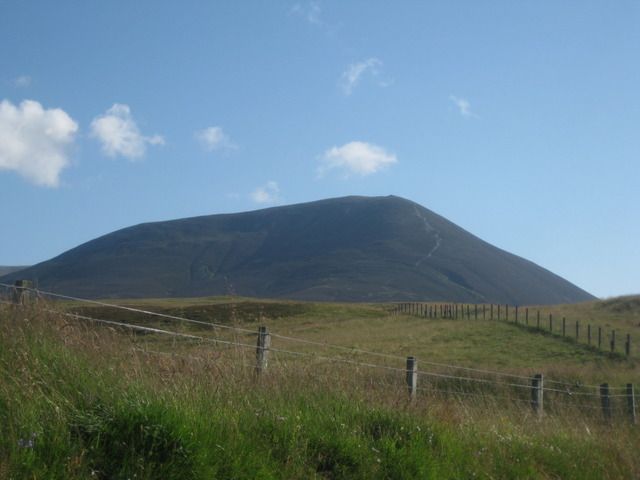 Alex found a skull, much to Hikemouse's disapproval: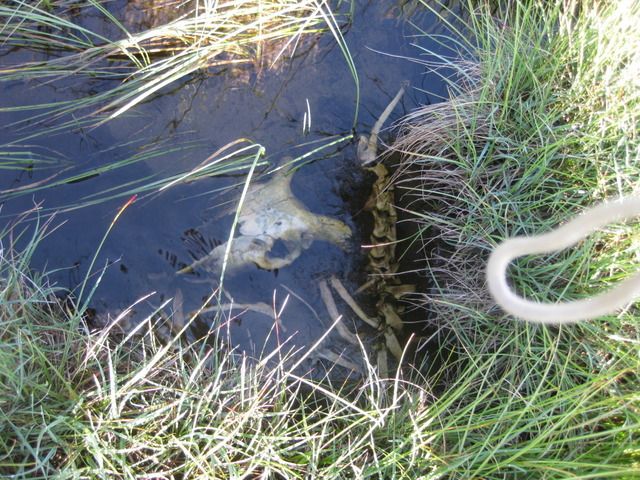 'Good' weather: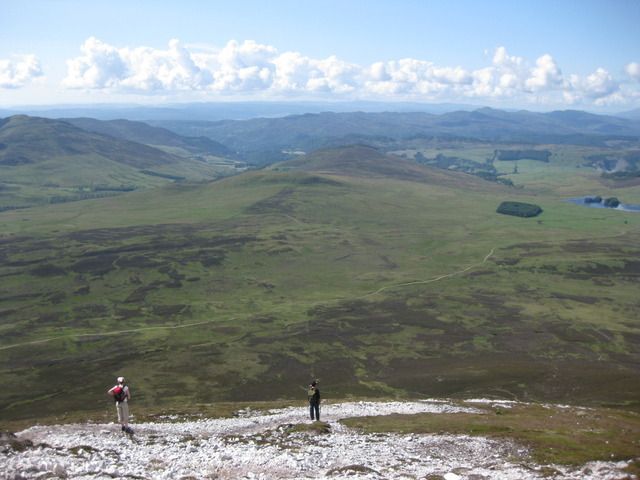 The summit: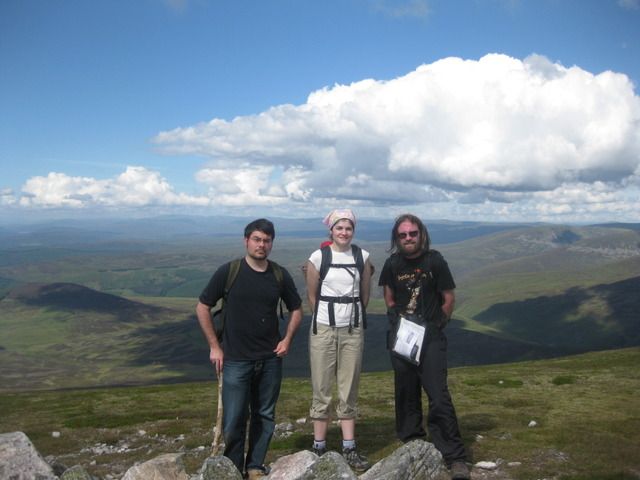 The ridge from Carn Liath to Braigh Coire Chruinn-bhalgain: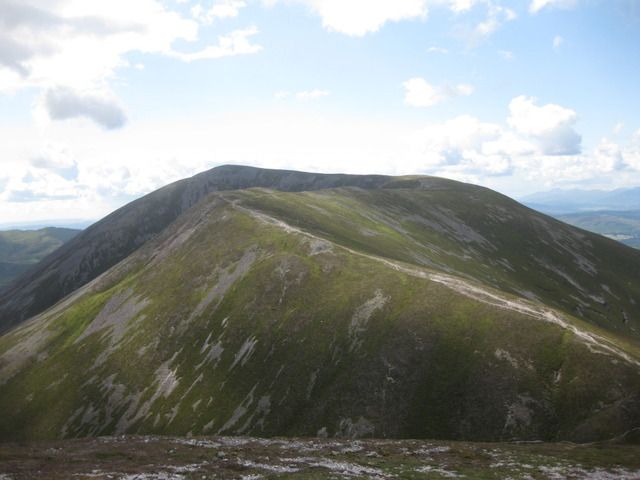 We were going to stop for an early lunch at the top (it was only 11am) but what seemed to be a wasp nest in one of the cairns encouraged us to wander over to the ridge before lunch. After lunch and still with clear weather we made for Braigh Coire Chruinn-bhalgain, then the descent to the bealach and ascent to Carn nan Gabhar. In the ascent of this final Munro we saw the only other pair of people that we saw all day!
Summit of Braigh Coire Chruinn-bhalgain: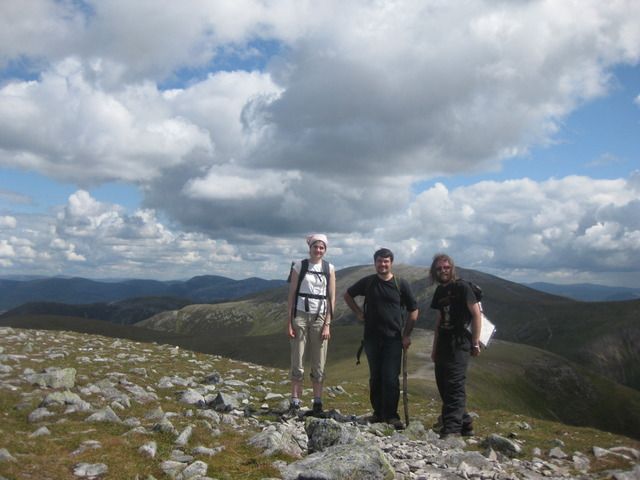 I really like this one, second cairn of Carn nan Gabhar looking back to the first: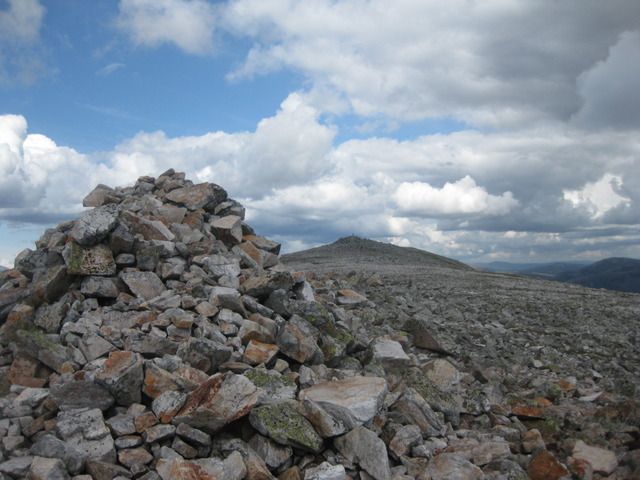 The final summit of the day: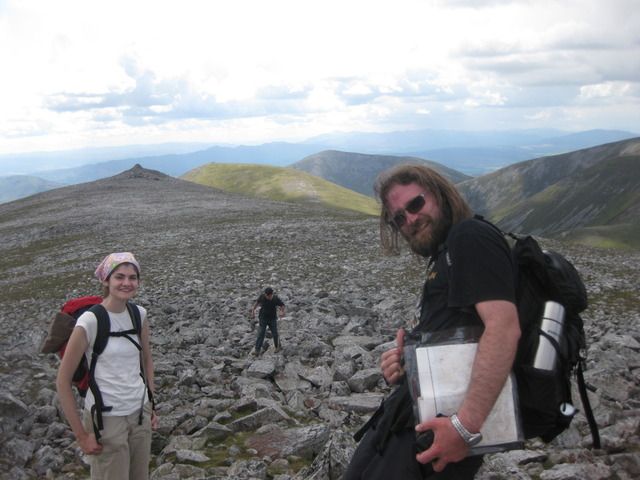 Alex and his skull: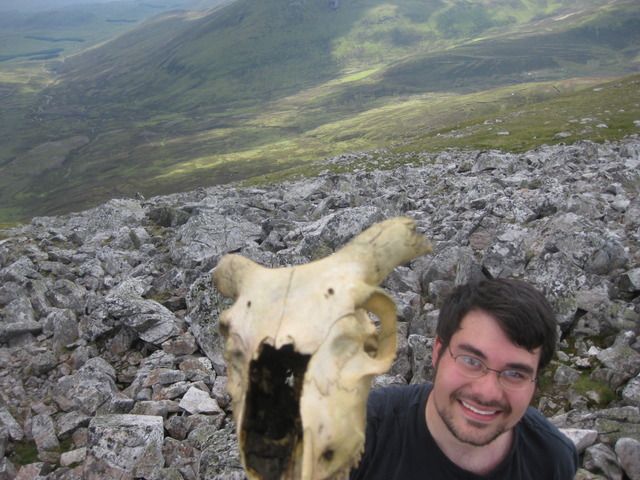 As we began the descent we had our only (very) light shower-so much for the weather forecast! Then it was time for the 6/8 km walk along the burns and through the slight bog (on a pretty obvious walkers route) to the landrover track and back to the car.
Part of the boggy walk, Beinn Bhearg to the right of the image: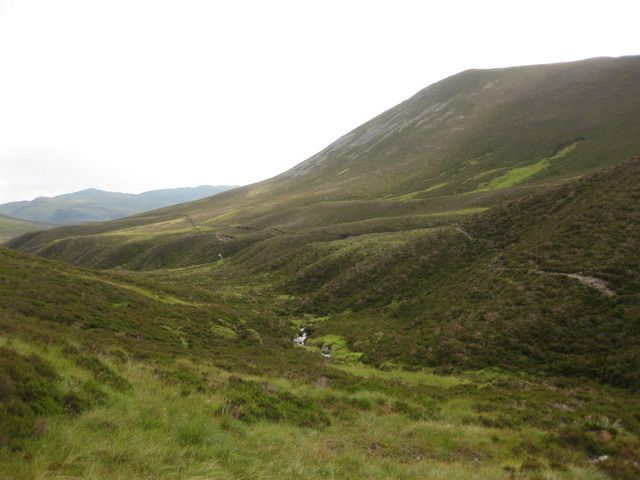 Hikermouse attempts to converse with a noisy sheep: