Munros: A'Chailleach [Monadhliath], Carn Sgulain, Carn Dearg [Monadhliath]
Graham: Creag Liath
Date: 24 July 2012
Ascent: 1,237m
Distance: 25.5km
Staying in Coylumbridge for our family holiday meant not having to get up as early as usual. Short drive to Newtonmore and up the Glenballoch road - parked in the parking space close to where the Allt a'Chaorainn meets the road.
This trip follows the normal route for the three munros but with the addition of the Graham, Creag Liath – thanks to Johnny Corbett and one of his previous reports.
Walked back towards the trees and then on to the track between the Allt and the trees then on to the open hillside.
More or less due north until the point I had to cross the Allt
Then NW staying on the track up to the wee bothy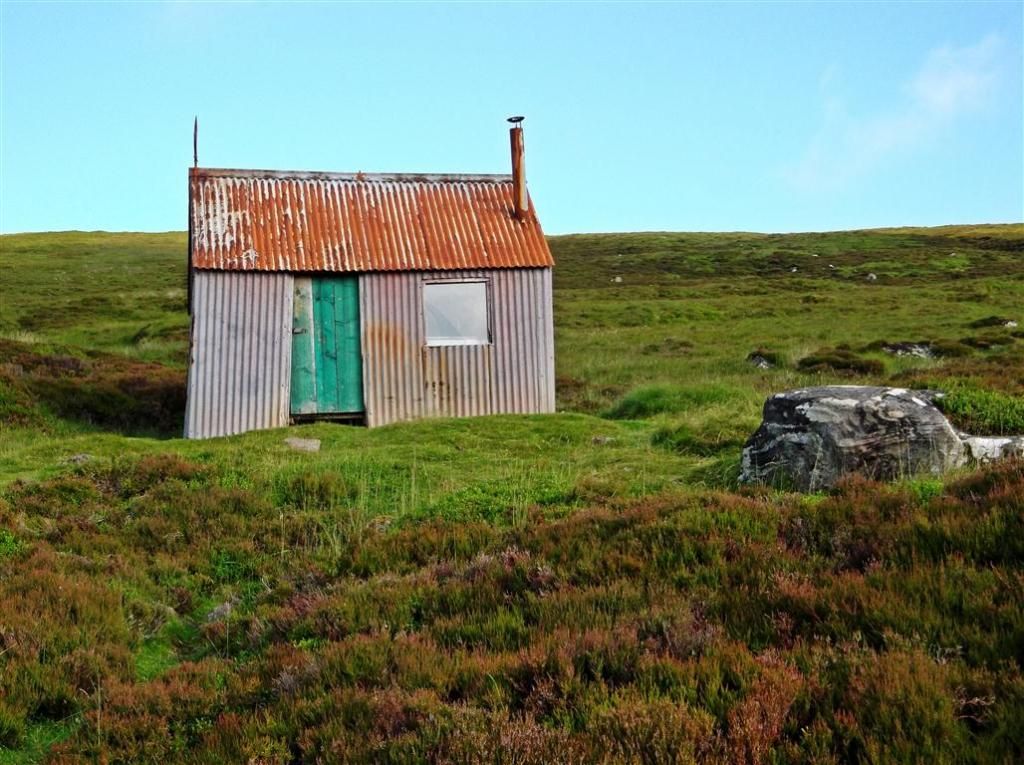 Had a look inside and in the visitors' book but didn't sign as I didn't have a pen. Although the door was closed and latched, it must have been left open fairly recently allowing animals to get in……..
Managed to lose the track off and on but managed to find it again. View looking back down
Not long before getting a decent view of A'Chailleach
Followed the track directly up to the summit cairn
Panorama from the top and a view towards Carn Dearg in the distance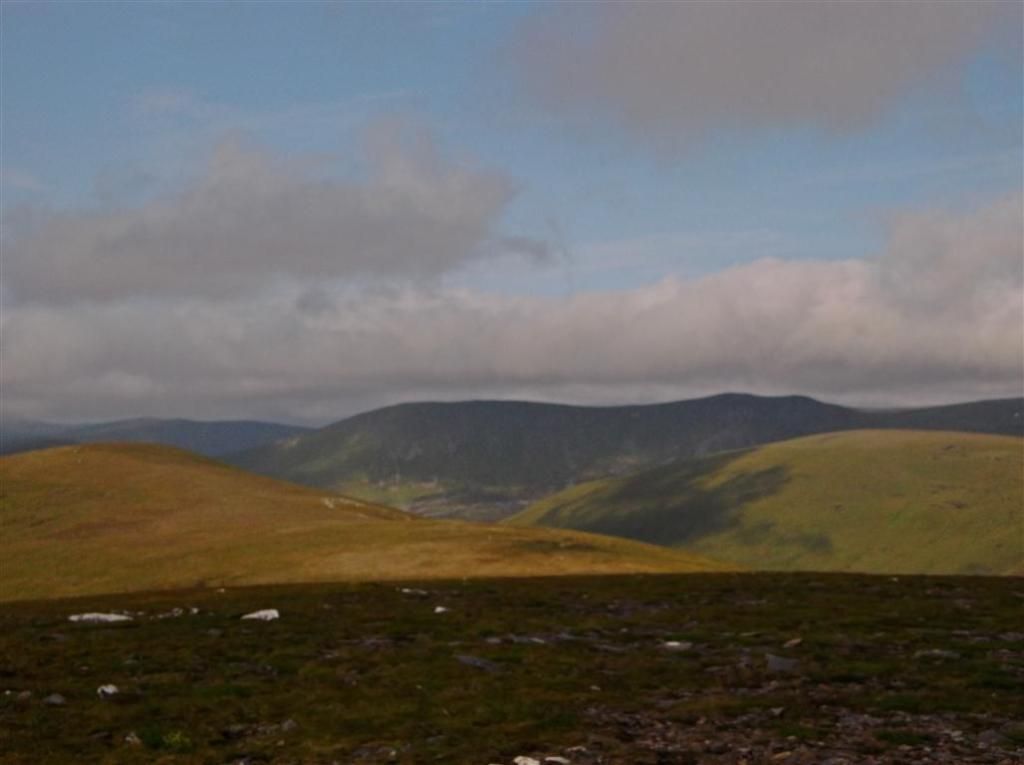 Picked up the track, faint in places, and headed down the grassy, mossy slope to cross a small Allt
Then up to the summit of Carn Sgulain. Found two cairns so went to both just in case
View westwards
There was some boggy and marshy ground to cross but nowhere near as much as I had expected. From here it was a case of following the fence posts across the plateau. Managed to cut a few corners - not a lot to see really but a nice day for a walk.
Ptarmigan
Following the fence posts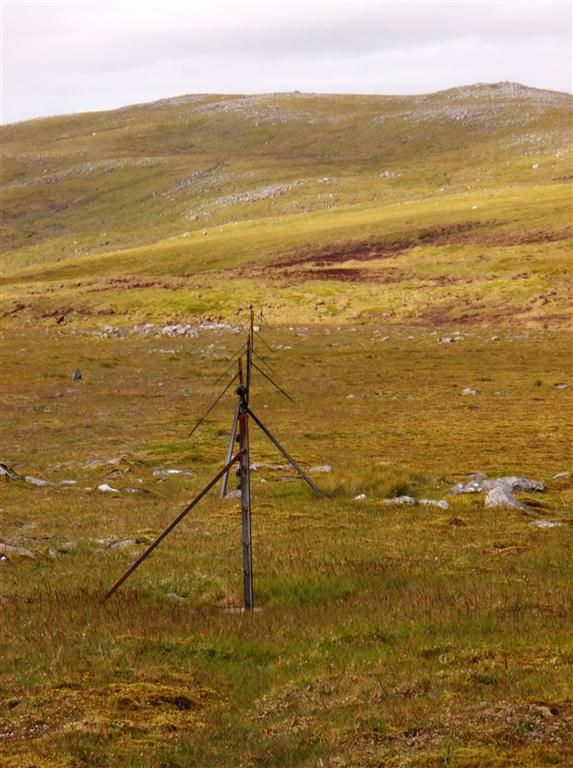 Getting closer to Carn Dearg
Return route and Creag Liath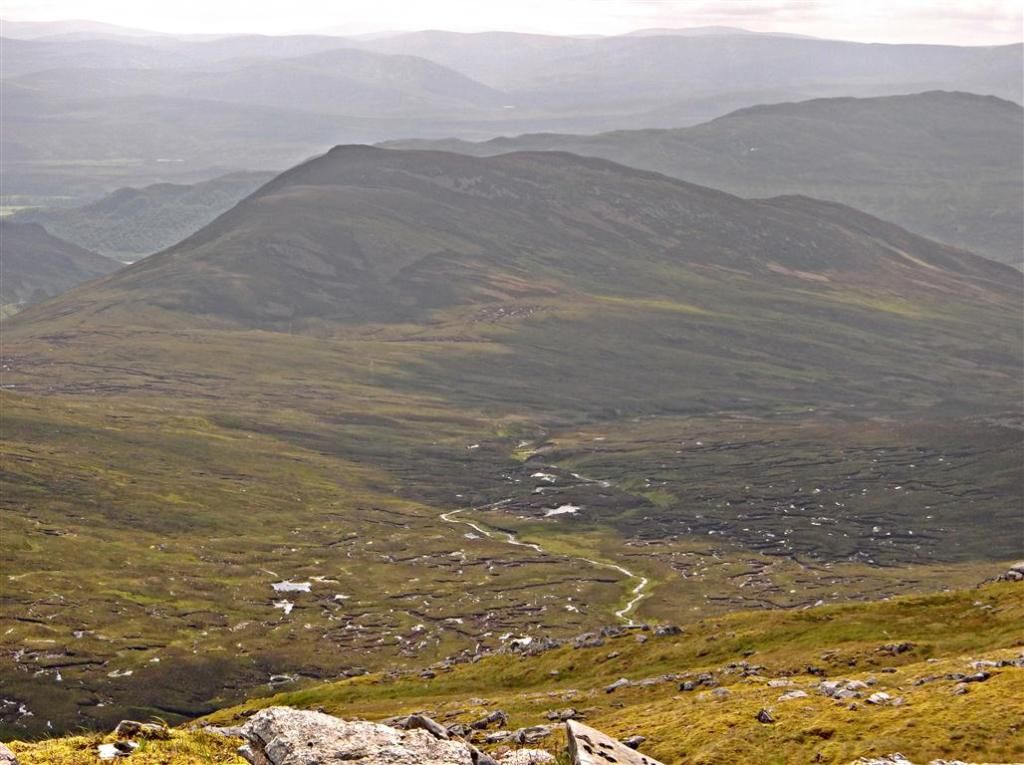 Up to Carn Dearg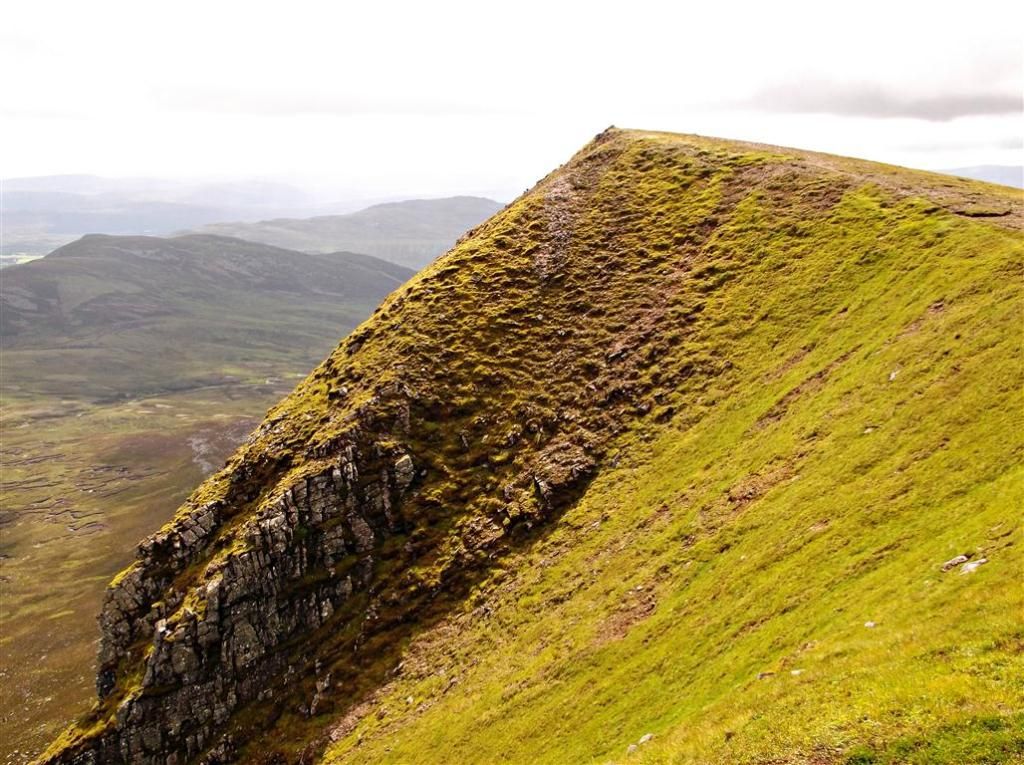 Down towards Loch Ericht
Easy walk up to the summit cairn on Carn Dearg
From the summit, I could either head down the ridge towards Carn Macoul or walk back down towards Carn Ban before dropping down to Gleann Ballach. Having chosen the latter, I followed the Allt Ballach for a short way before continuing SE directly towards the Graham, Creag Liath.
Initially a bit steep, it didn't take long to get to a small bealach just down from the summit
Short walk to the summit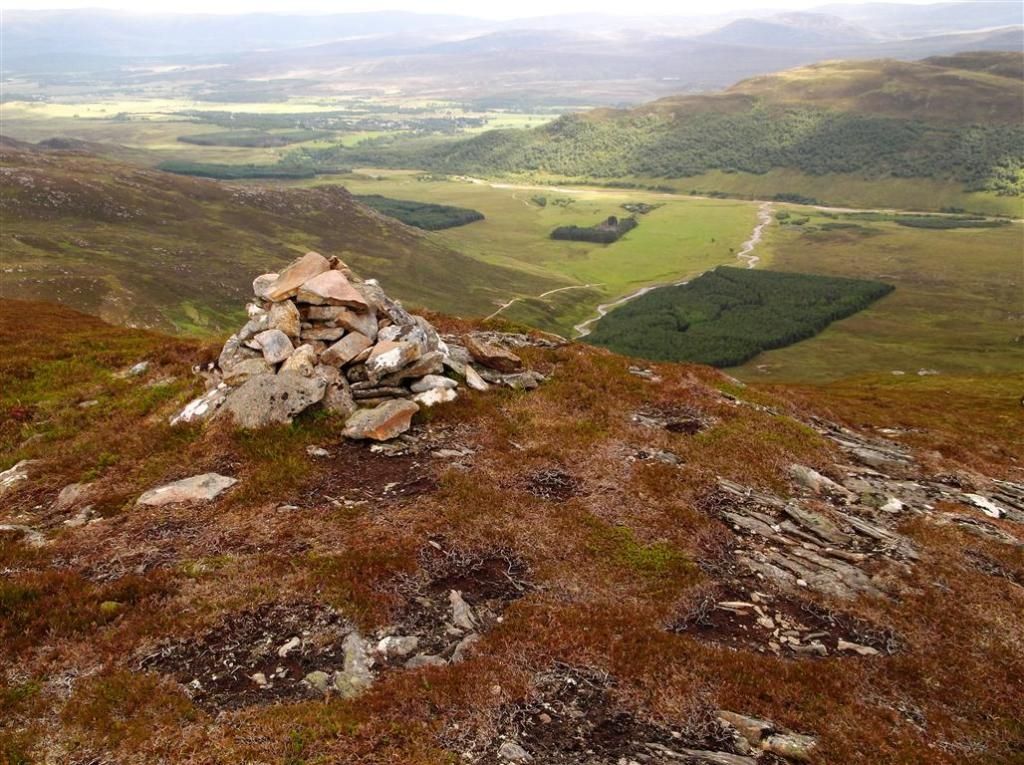 Some views from near the cairn
Headed back down to the bealach and then steeply back down towards the main track. Frog in the grass
Crossed the Allt Fionndrigh to get to the main track with Creag na h-lolare in the background
From there it was a straightforward walk back down to Glenballoch and along the road to the car.
PS Re the title in case anyone was wondering - my one and only Graham until this trip was Ben Venue on a crisp, snowy winter's day in early March 1986