Corbett: Geal-charn Mor
Date: 1 August 2012
Ascent: 572m
Distance: 10.7km
Time: 1hr 40mins
Had a little time to spare after an early dinner while on the family holiday in Coylumbridge. Needed some exercise after a few days of overeating and not getting out much.
Put the rockhopper on the car roof and drove the short distance down to cross the A9, over to Lynwilg, carefully up the single track road avoiding the young pheasants wandering around the roadside and parked in the large space before the gate just up from the Scripture Union building. Bike off the roof and started cycling steeply uphill.
The route follows the Burma road which was built by PoWs in the second world war. Good surface and steep in places - was able to cycle a fair bit of the way but had to stop and push the bike occasionally when the surface got too rubbly and/or steep.
Some light rain on and off but the wind was largely behind me thankfully. Views looking back downhill.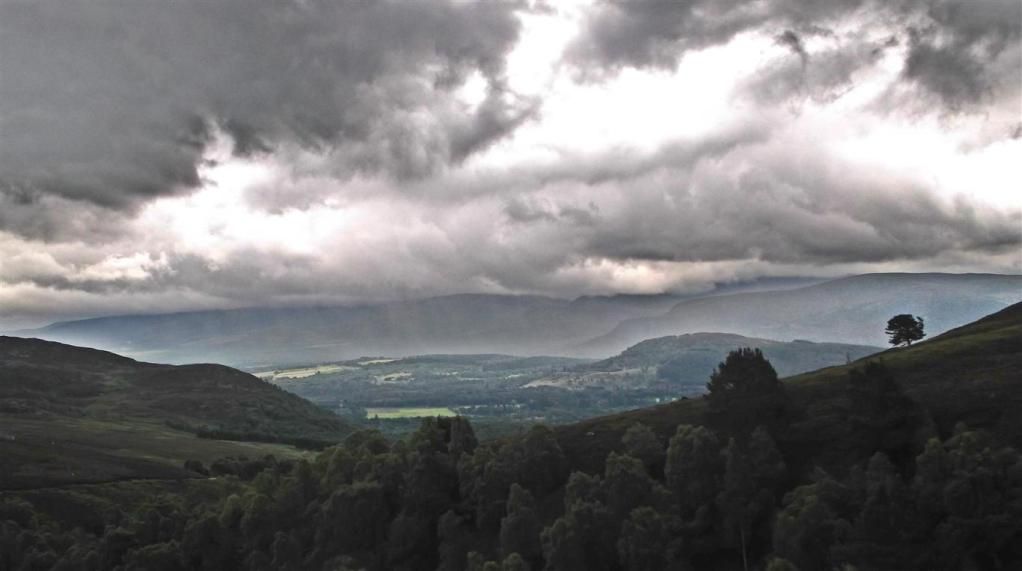 Got to the top and found a cairn where the track leaves the Burma road. Went on a bit on the road to another cairn and a small memorial.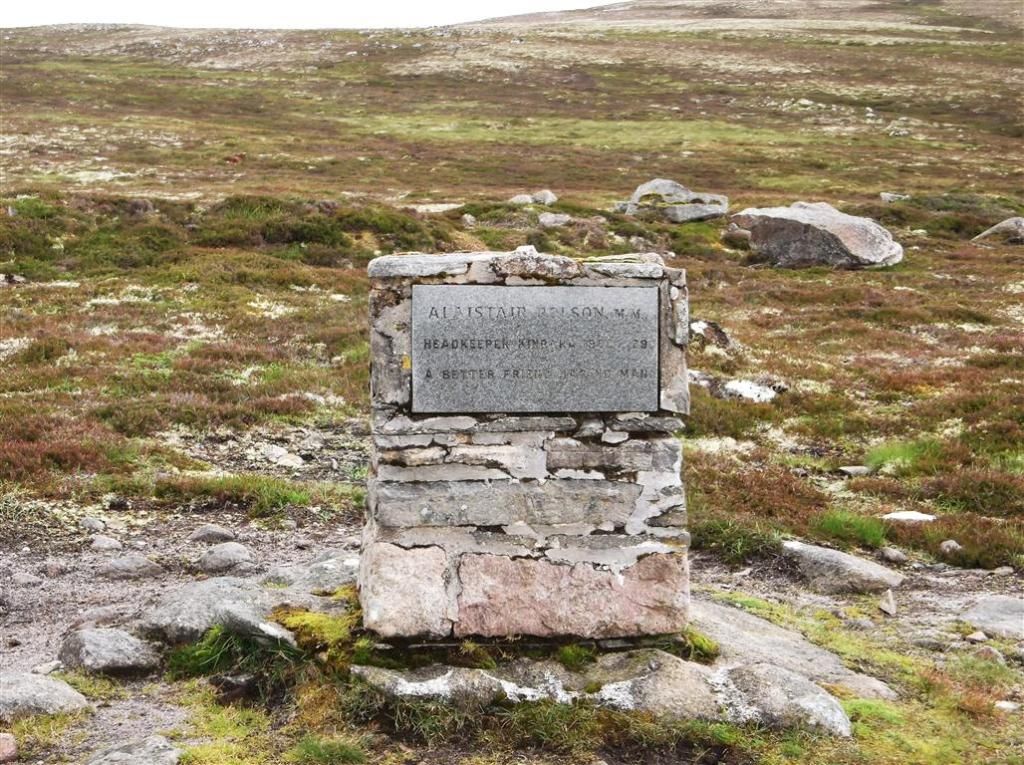 Looking back
Looking north
I had planned to leave the bike at the memorial and walk the rest of the way to the top. However, I found that I could cycle part and push part of the way - across some boggy ground to regain the track to the summit. Some views back towards Aviemore with rain in the distance.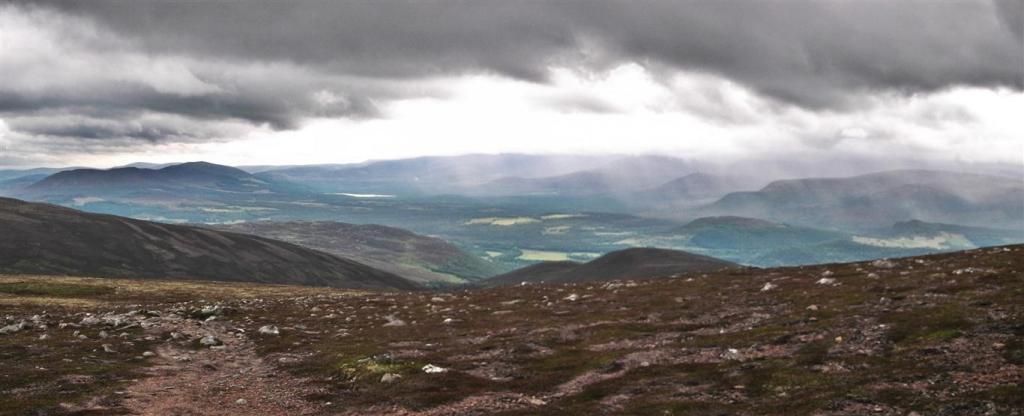 Not long before I got to the summit trig point and small shelter.
Views from the top
Shortly after that the rain started and with more clouds and heavier rain rolling in I set off back down the track to rejoin the Burma road. Managed to cycle most of the way back to the road other than having to push the bike on some boggier sections.
Fortunately the rain didn't come to much but there was a strong wind against and across me making the cycling a bit trickier than normal. Quick ride back down and not long before I was back at the car. This was the first time I'd tried this route and one I want to do again in better weather as there are some great views over to the Cairngorms.