This is the route walked:
I parked near Loch Earn and first went up to Ben Our.
This is where I started to walk.
Not all sheep survive.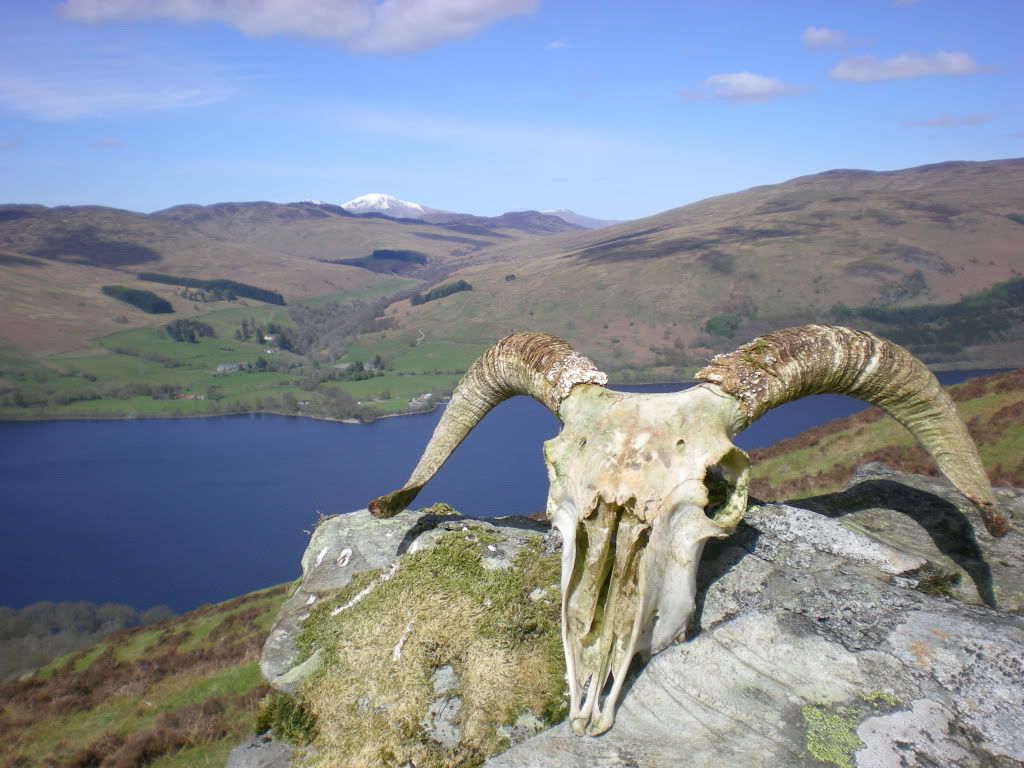 View back to Lochearnhead and Glen Ogle.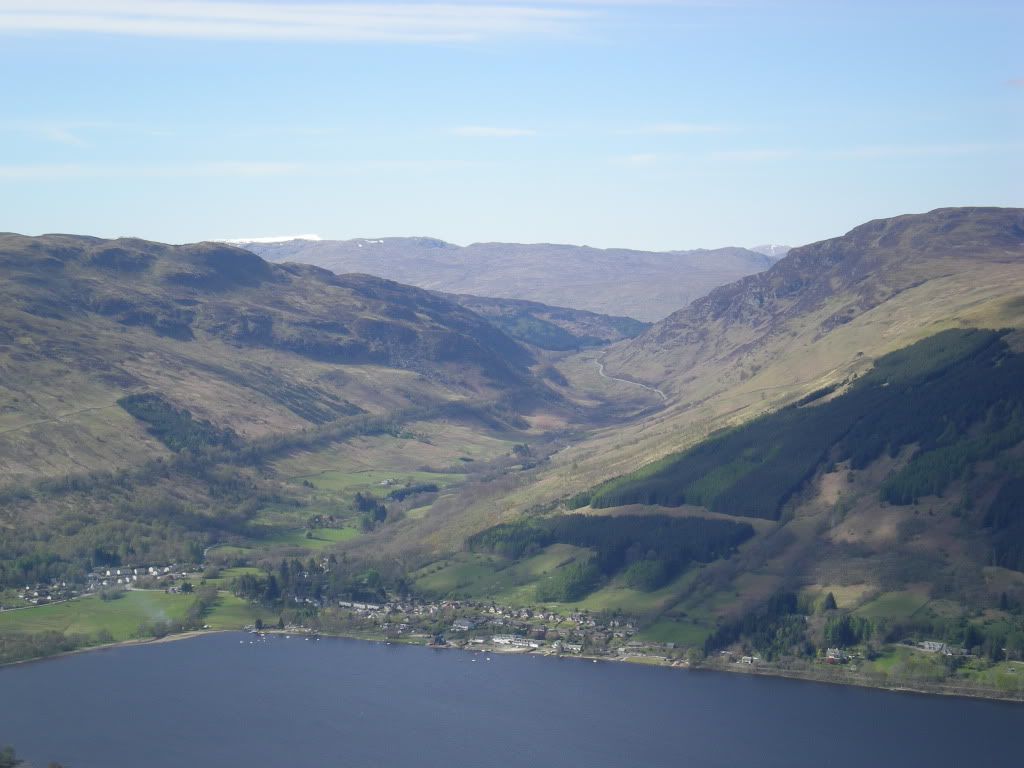 View towards Loch Voll and the Crianlarich Hills.
Very nice sunshine and I had lunch on a shielded place there with a nice view to Ben More in the west and Ben Nevis to the North West. I met some people on the way down there and they advised me that the northern ridge of Ben Vorlich could be icy.
This is Ben Vorlich and Stuc a' Chroin seen from Ben Our.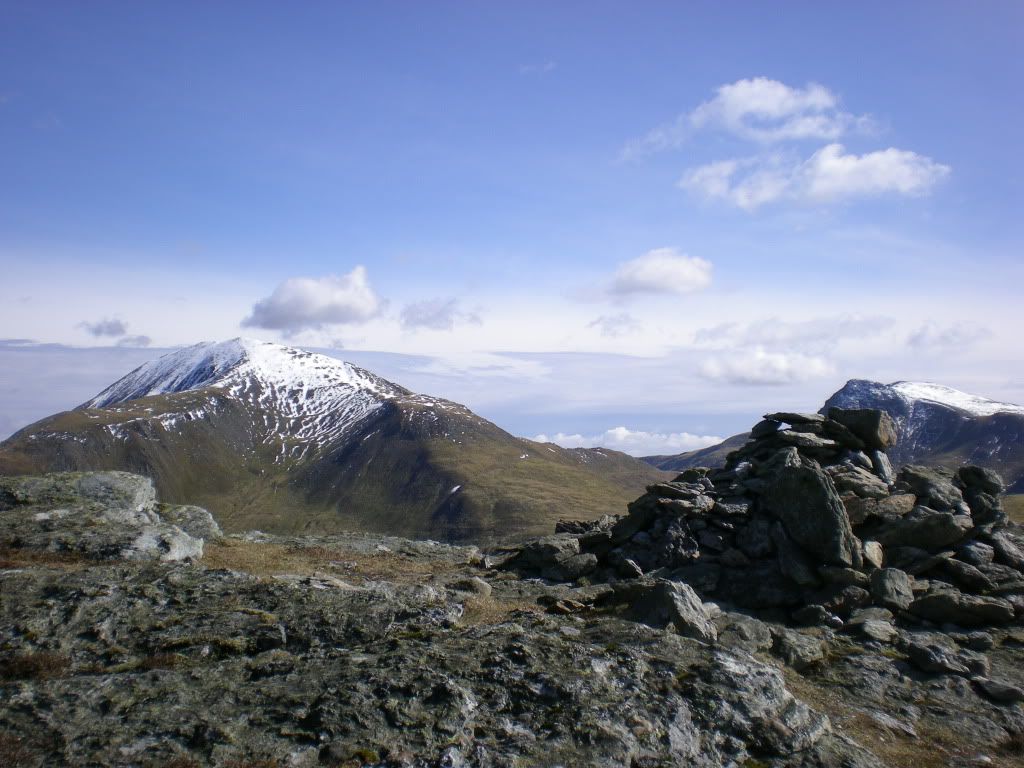 Energy source of the old days.
Some Baltic winds at the summit but very nice view. Some dark cloudes in the horizon on the southeastern side though.
Western top with the trigonometric point: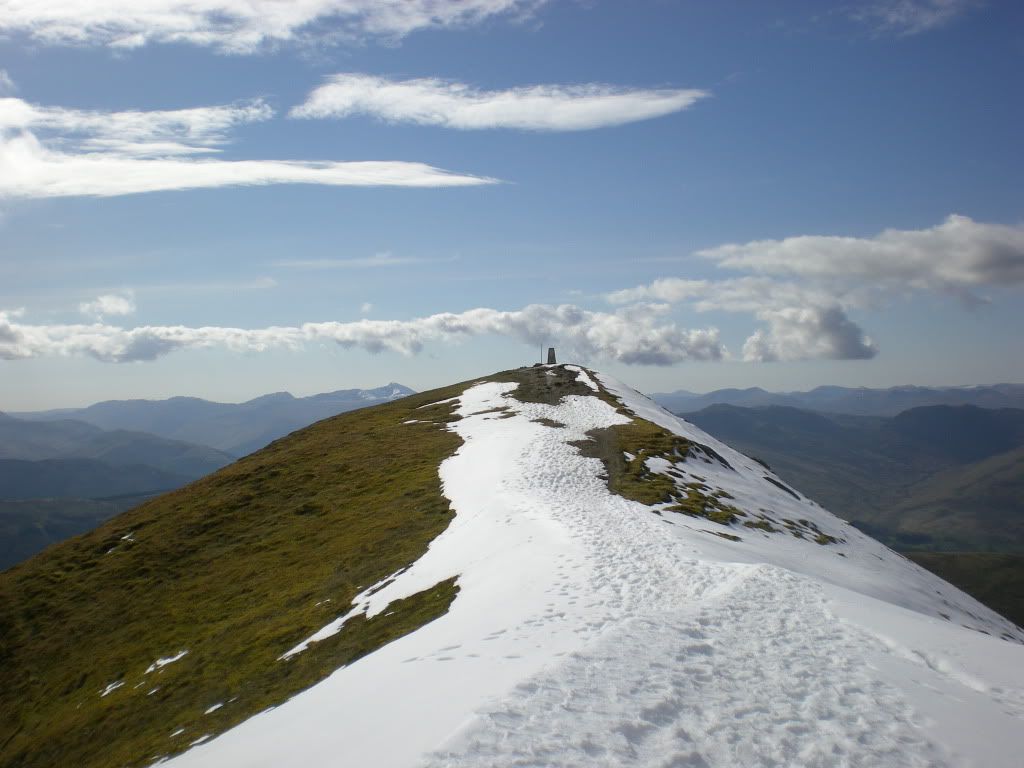 Eastern top, one meter lower.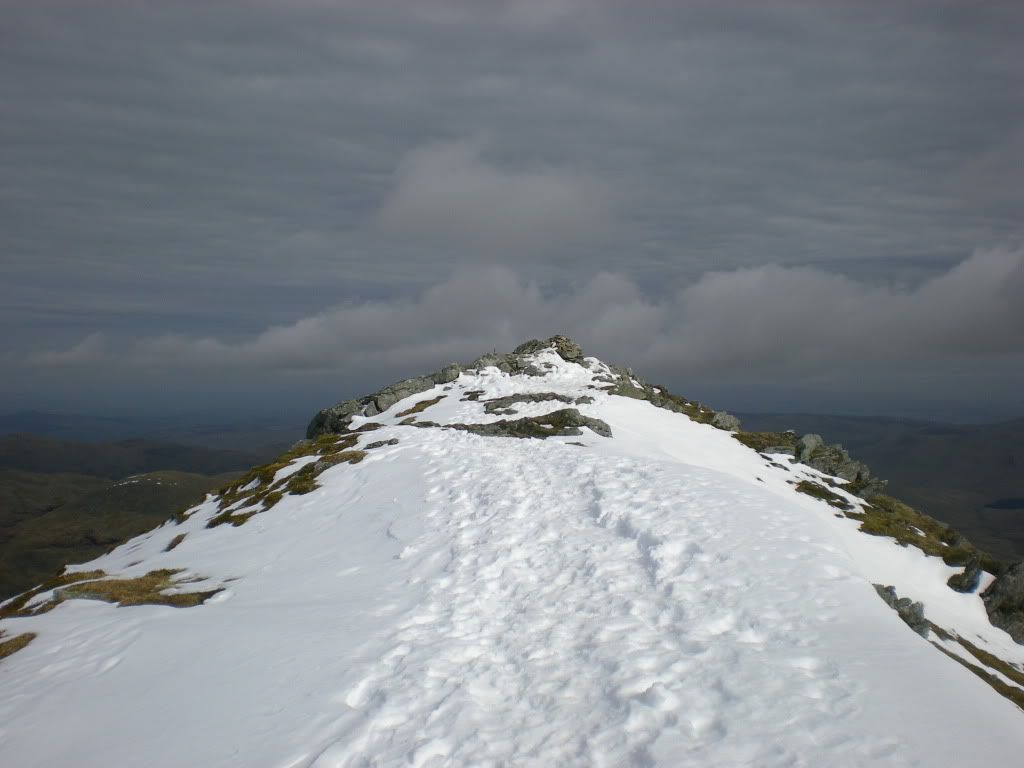 I walked the northern ridge anyway since the snow was very soft. If you feel uncomfortable here some crampons would solve the problem. There is a way around too.
Not too scary this northern ridge.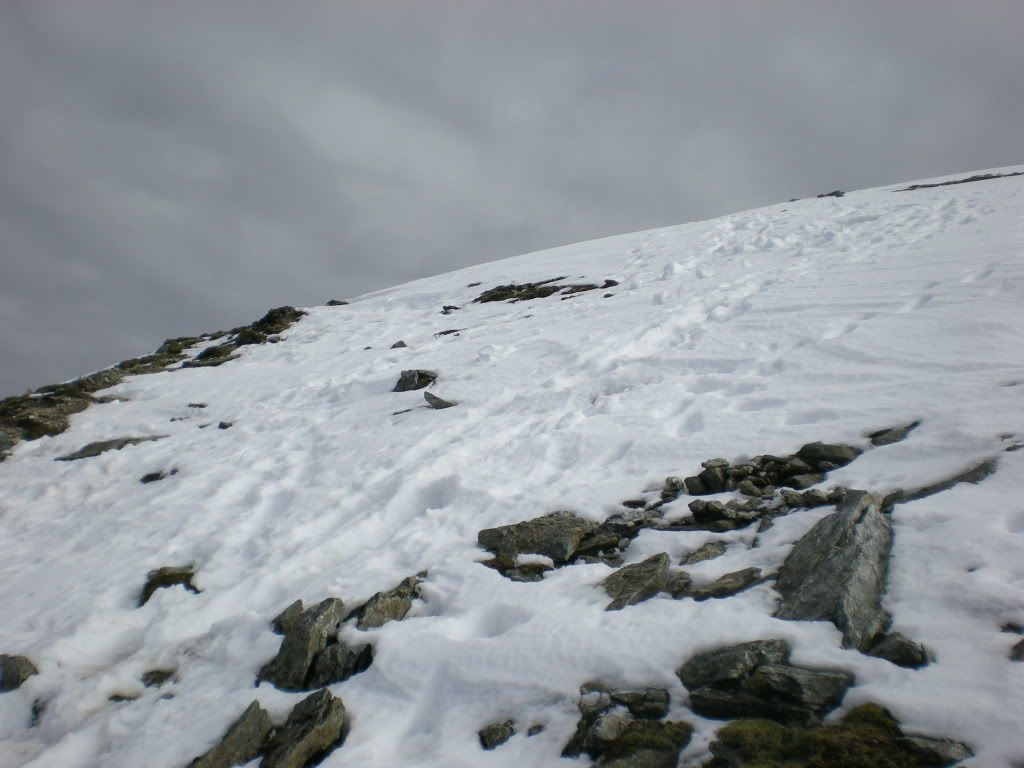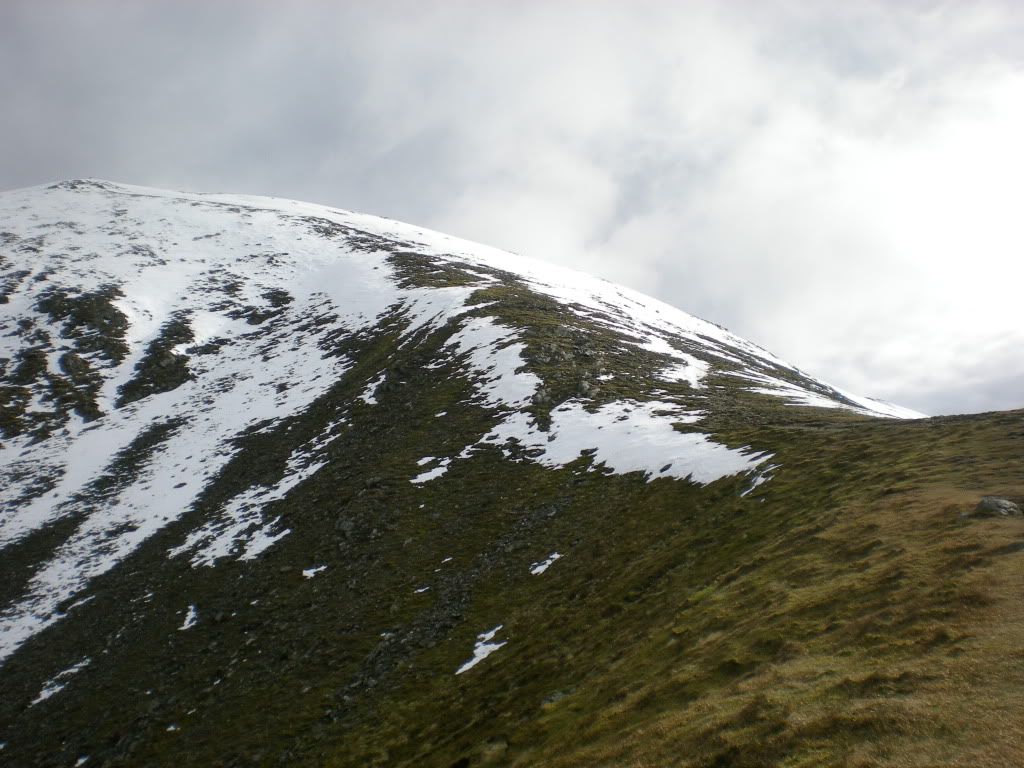 When I looked back from Ardvorlich, well down, I saw that the Ben was covered by cloudes. The mountain weather had shifted.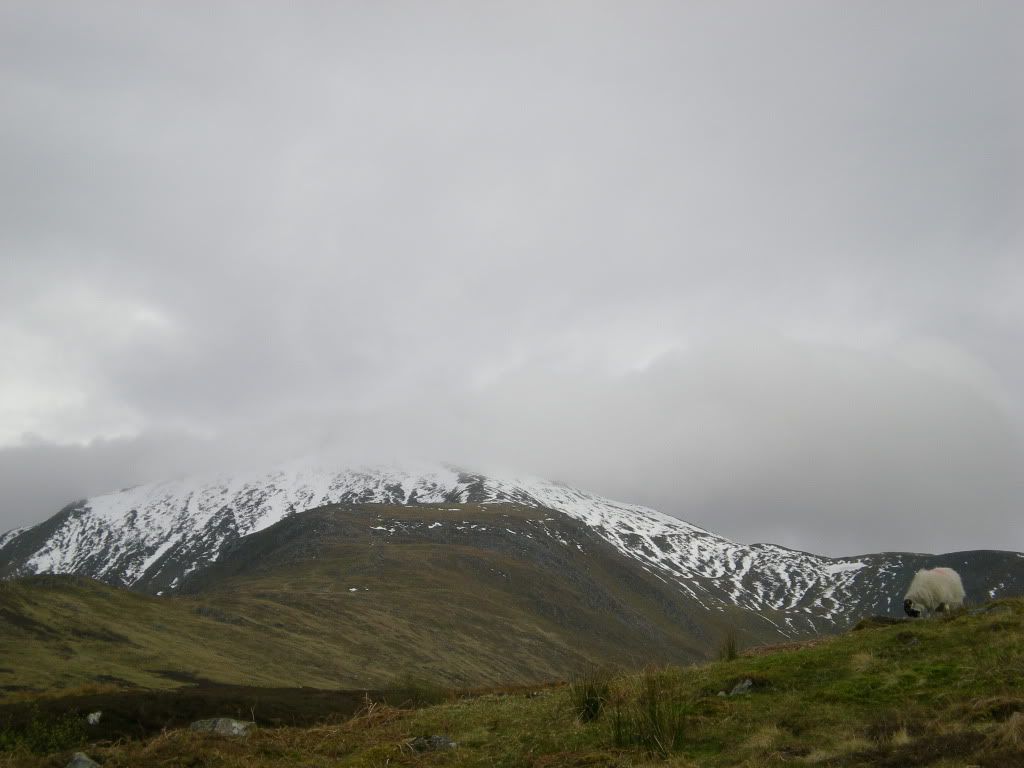 It's the season for lambing.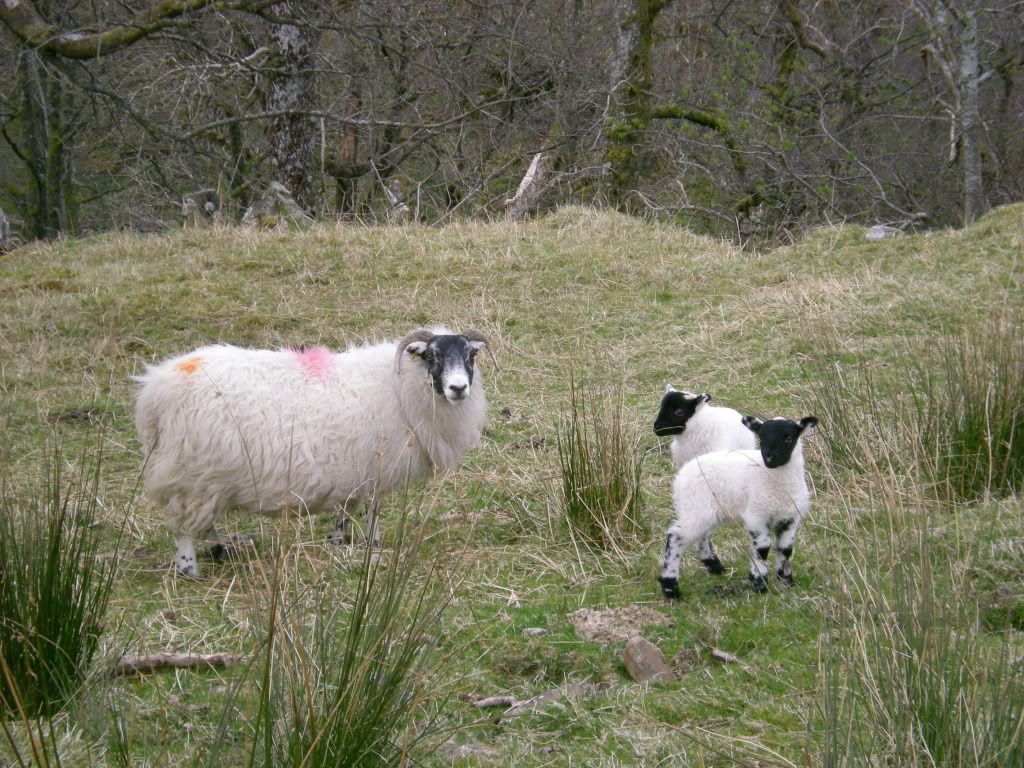 Some interesting hills in the north.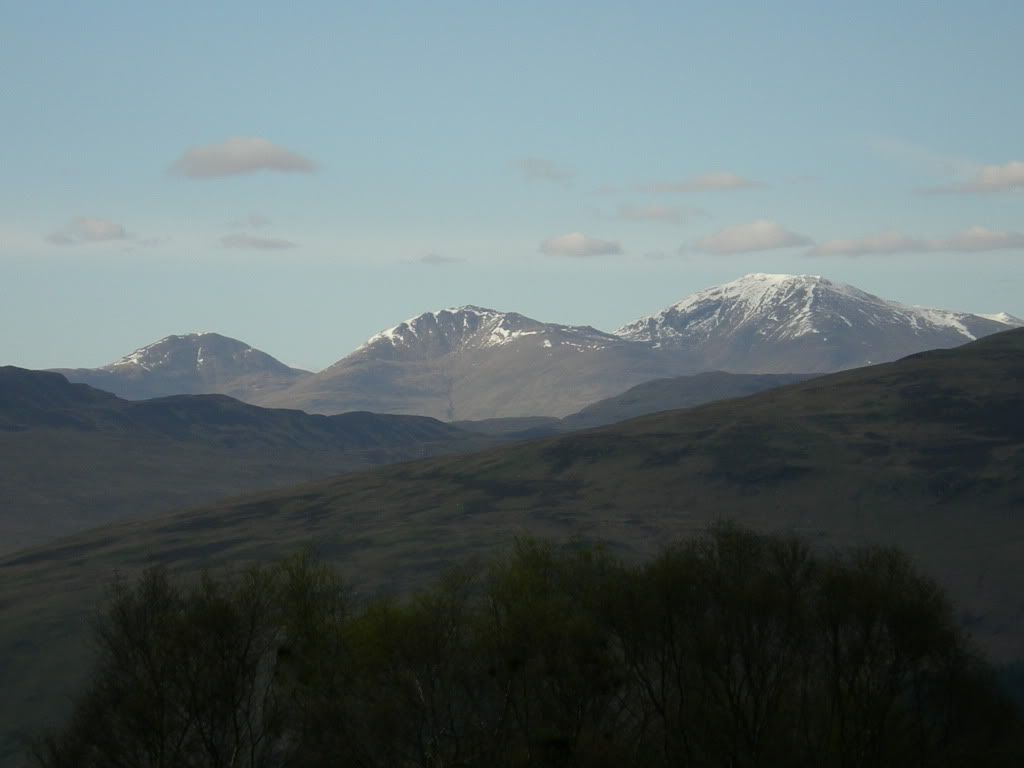 A nice wee sheepfarm there at Ardvorlich.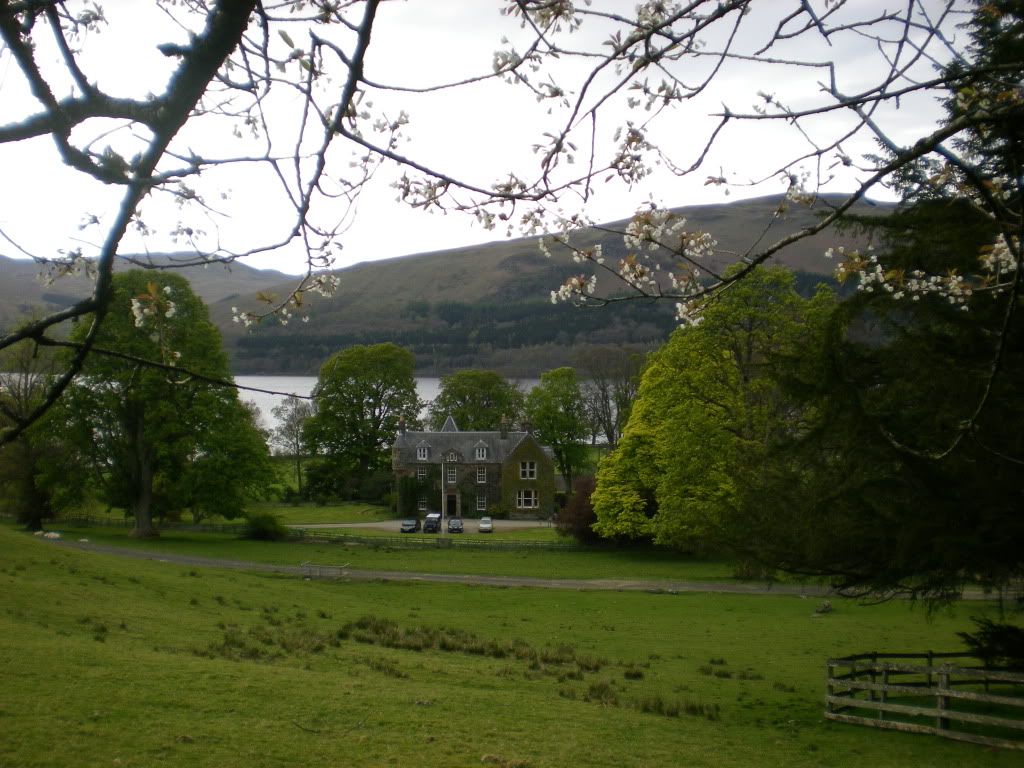 And some large trunks.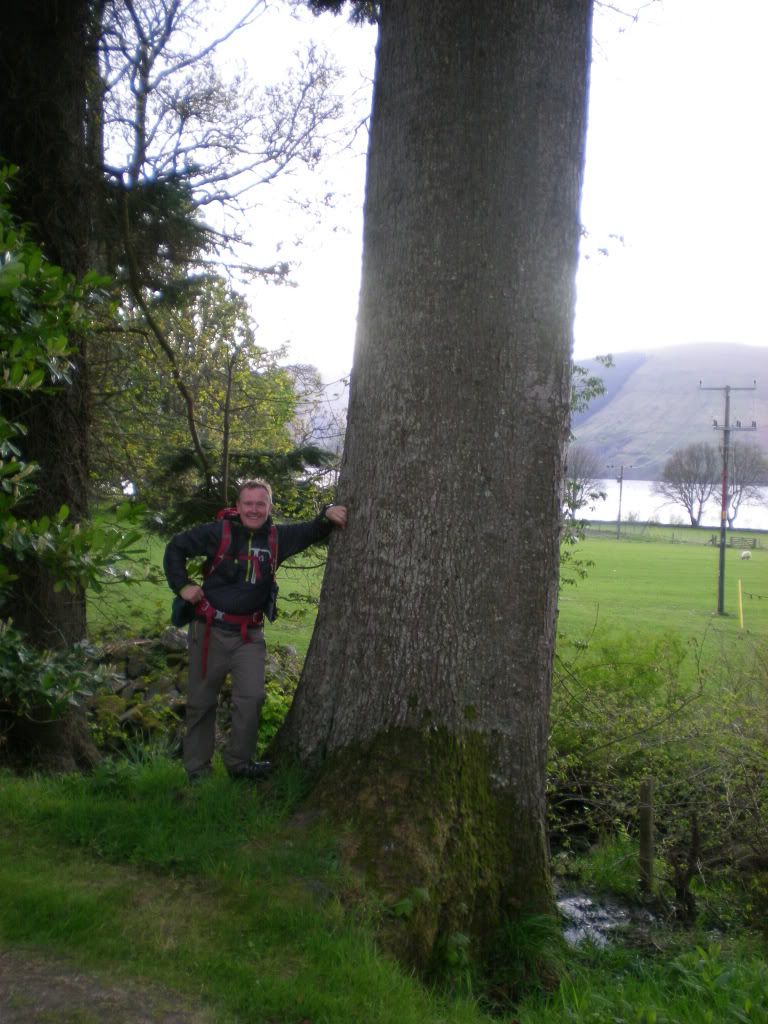 Its good to know where you can walk. What I mean is that this is a very positive way to say where you are not supposed to walk.
Loch Earn.
A fellow from Dunblane gave me a lift the last couple of miles to where I parked the car. He had also started Munrobagging, and came down from Ben Vorlich.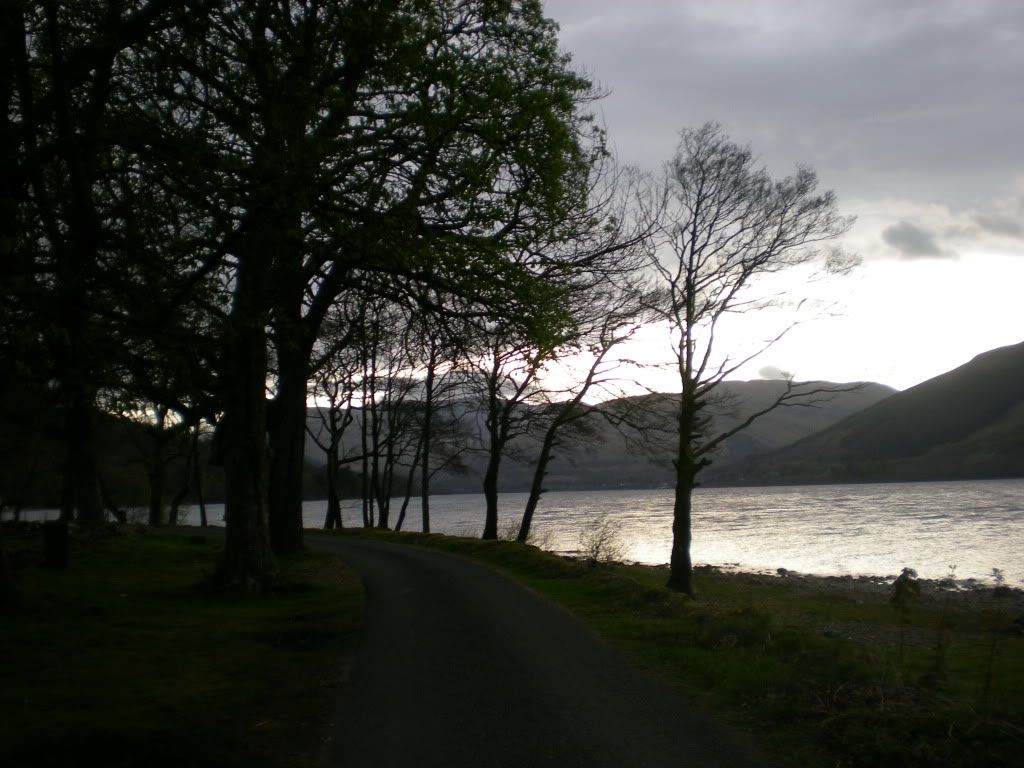 Then I drove home.
Which Scottish mountain is this?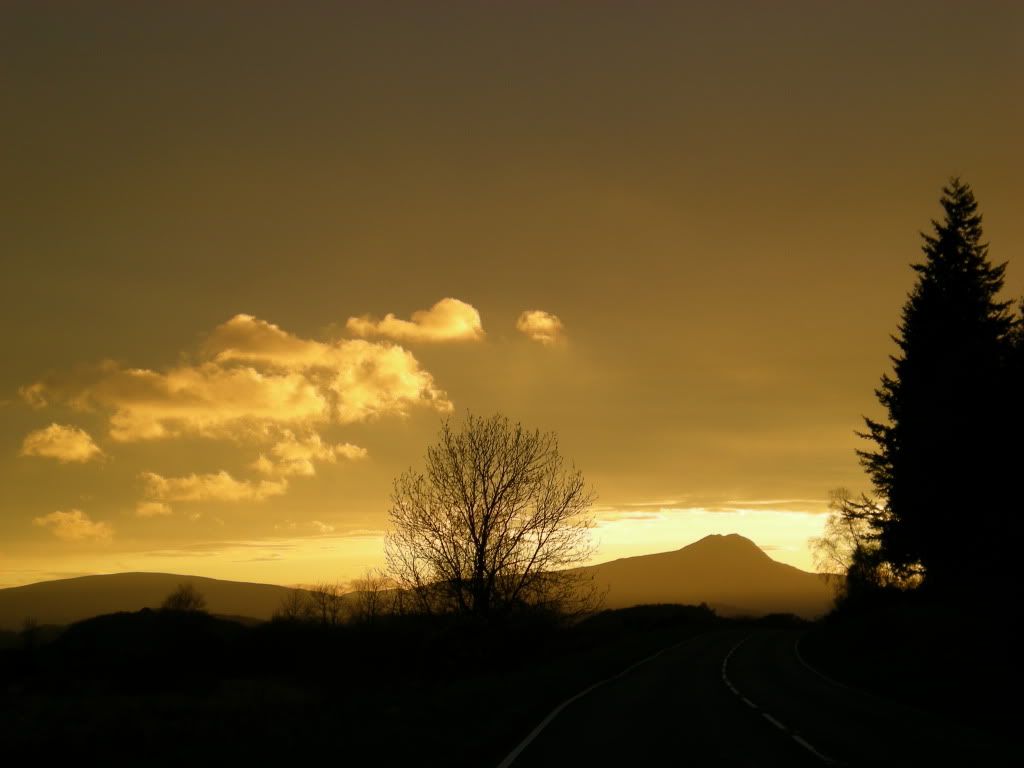 Posted before on another site.