Beinn Mheadhoin
route description
On Sunday the 13 July 2008 at 7:45 am, i left the top car park on Cairngorm to hike up Beinn Mheadhoin. First a short walk put me in Coire an t-Sneachda, then a steeper hike/scramble took me to the top of the goat track. Next i headed down into Coire Domhain, on a path on the east side of the river. As the rivers were running high, i crossed to the west bank (no path), then crossed the Feith Buidhe and the Garbh Uisge Mor before the three rivers joined at Grid Ref 000018.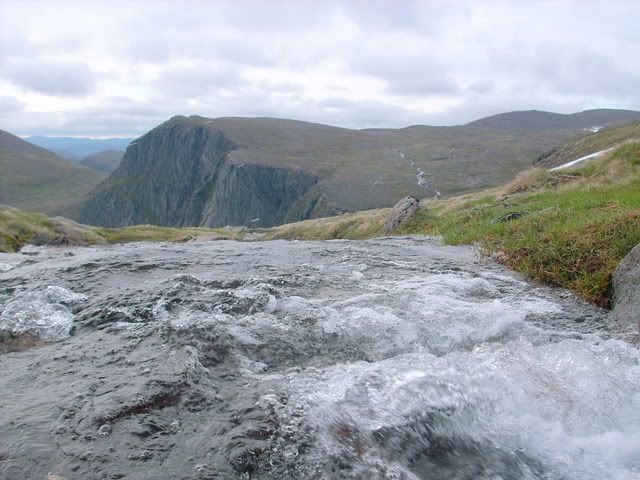 Carn Etchachan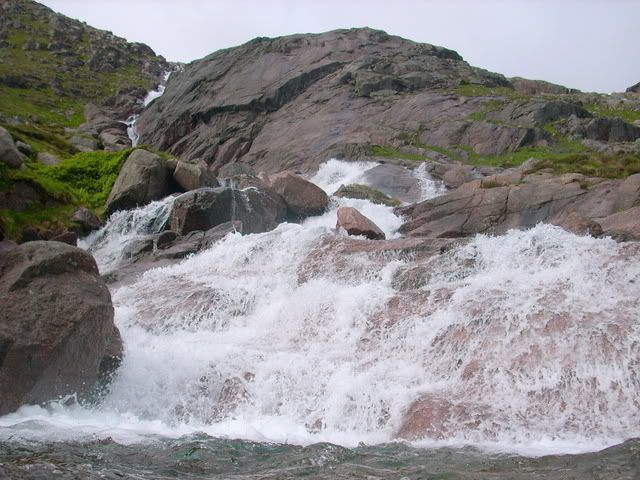 Crossing the Feith Buidhe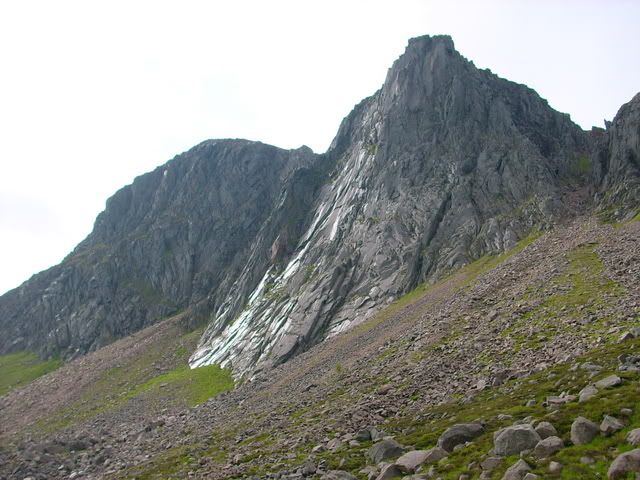 Shelter stone crag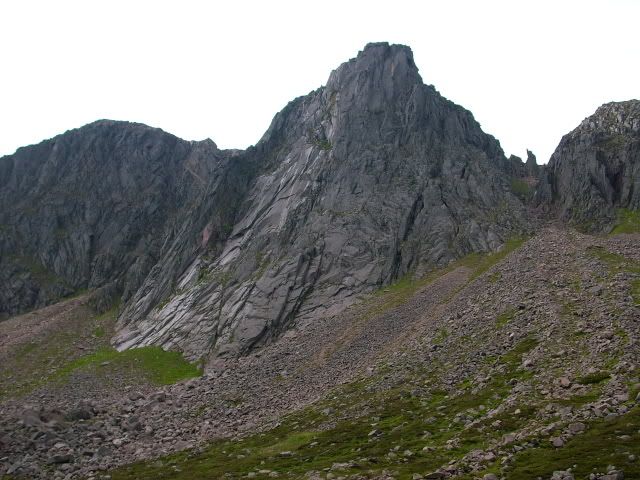 Shelter stone crag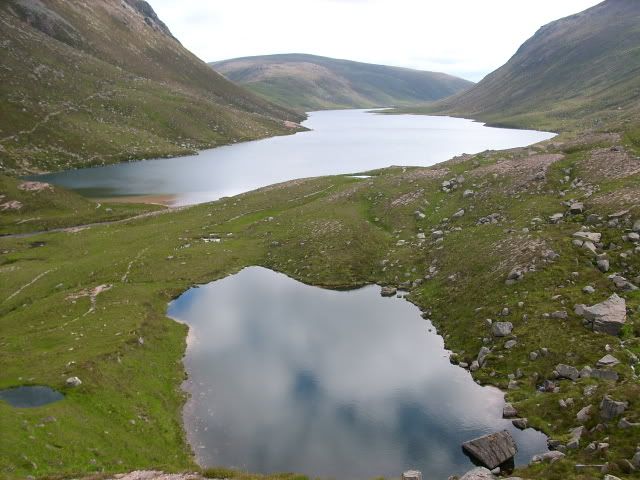 Loch Avon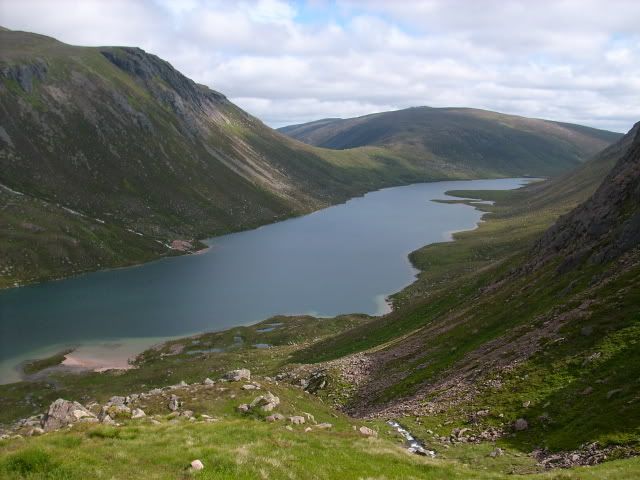 Loch Avon

After looking in at the shelter stone, a good path headed to Loch Etchachan. After a short rest i took the broad south west ridge that leads to the summit of Beinn Mheadhoin. Seeing condition's were good, but with a lot of high cloud.

Loch Etchachan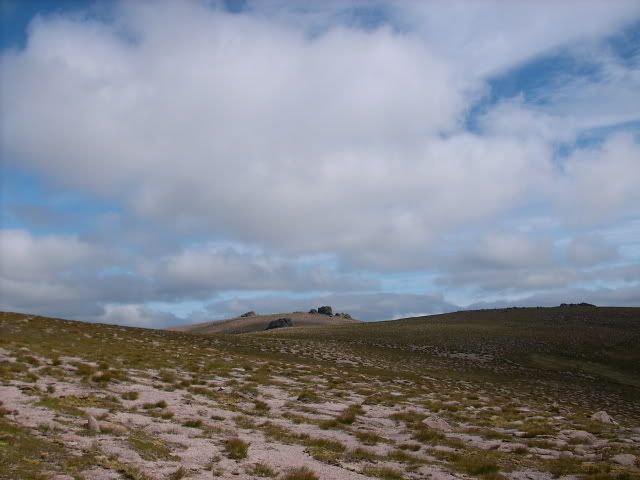 Beinn Mheadhoin in the distance



Getting nearer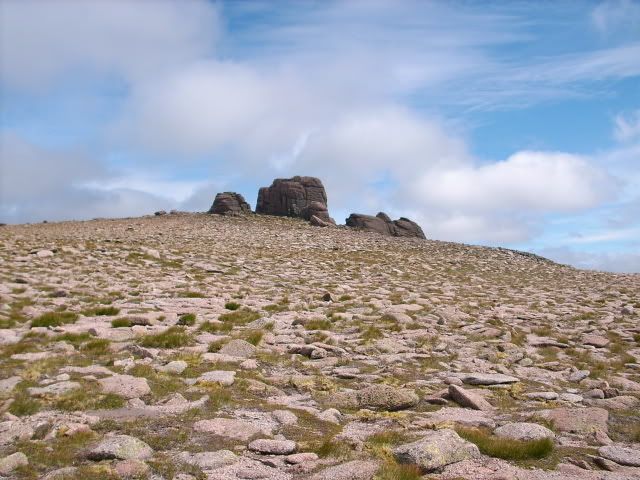 Beinn Mheadhoin summit tors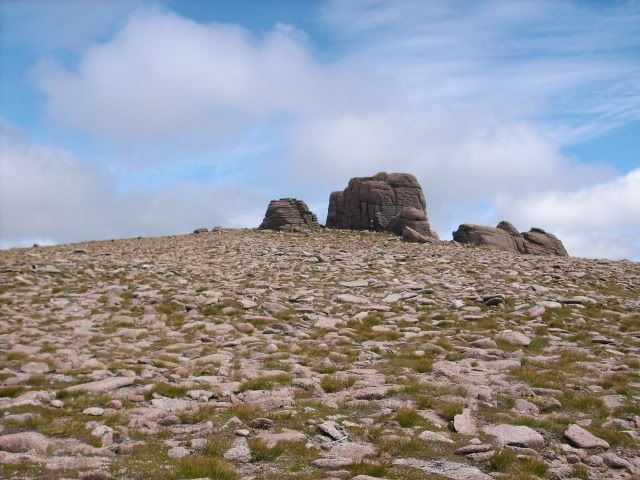 Beinn Mheadhoin summit tors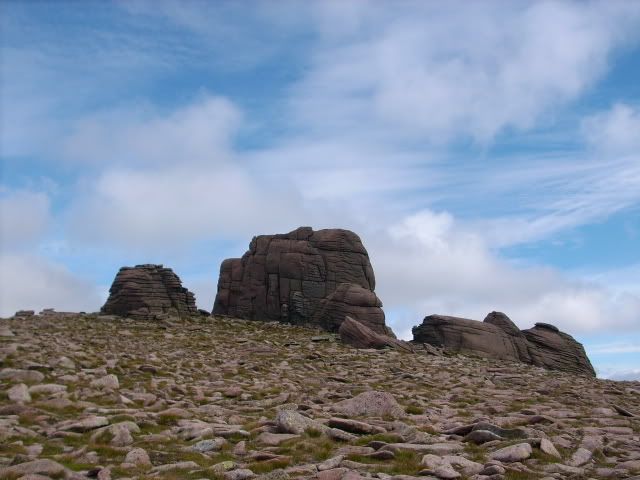 Beinn Mheadhoin summit tors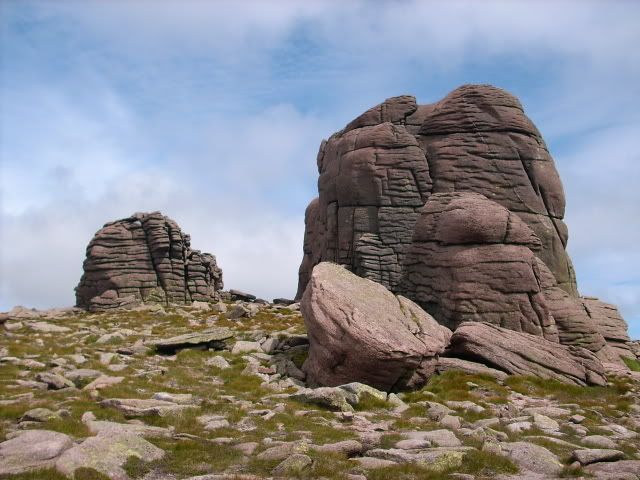 Beinn Mheadhoin summit tors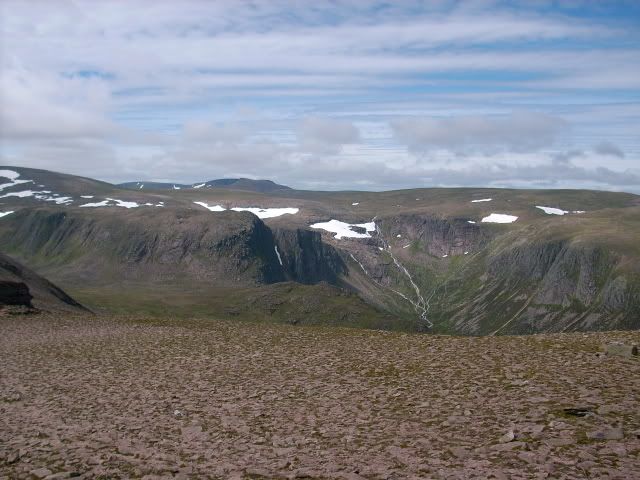 Looking west, with Braeriach just visible in the distance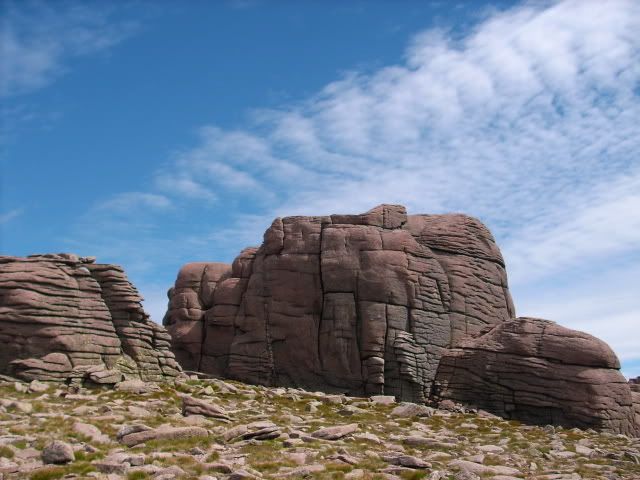 Beinn Mheadhoin summit tors

After 1 hour at the summit the next stop was Stob Coire Etchachan, a Munro Top. There is a superb view a few feet south of the summit cairn, looking over cliffs down to Glen Derry. After about 1 hour lazing around here, i headed north west over the ridge and down to another Top called Stacan Dubha. From here about 30 metres north put me on the edge of more cliffs, with the whole of Loch Avon beneath me, for my money the best view of the day. I happily wasted another hour sat here, before the long haul back.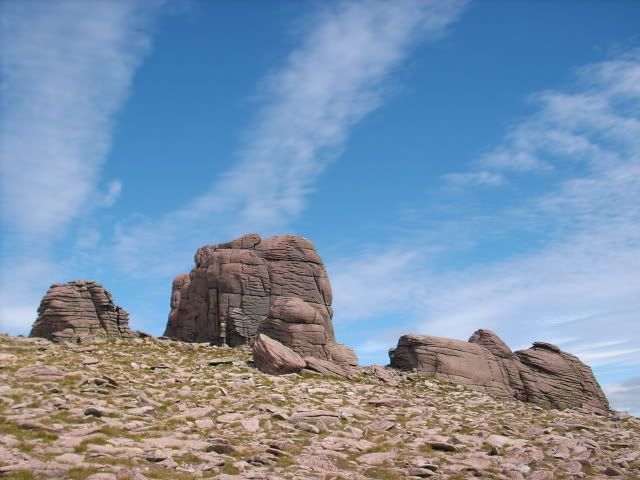 Beinn Mheadhoin summit tors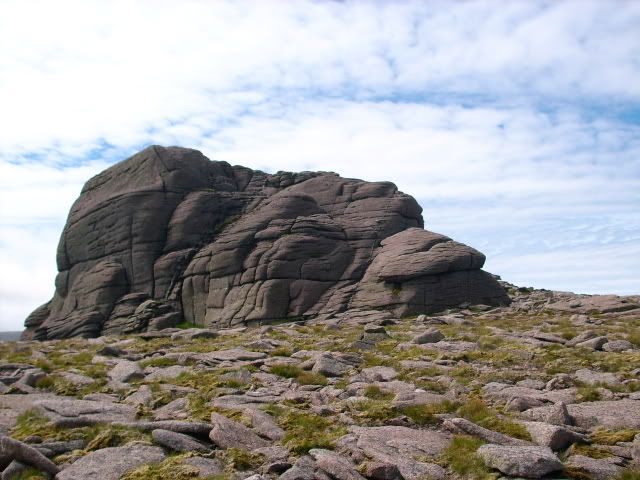 Beinn Mheadhoin summit tor, the easiest/only way up is just right of centre



Loch Avon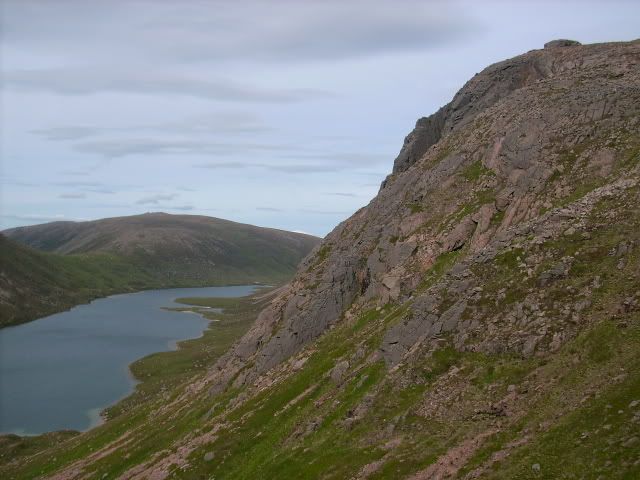 Loch Avon with Stacan Dubha on the right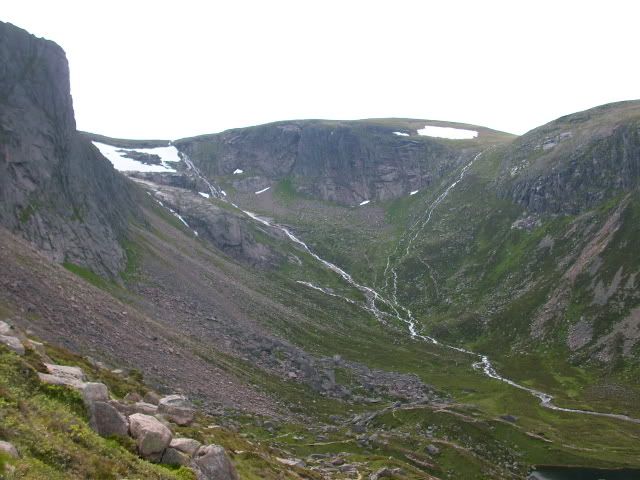 Hells Lum crag and the Feith Buidhe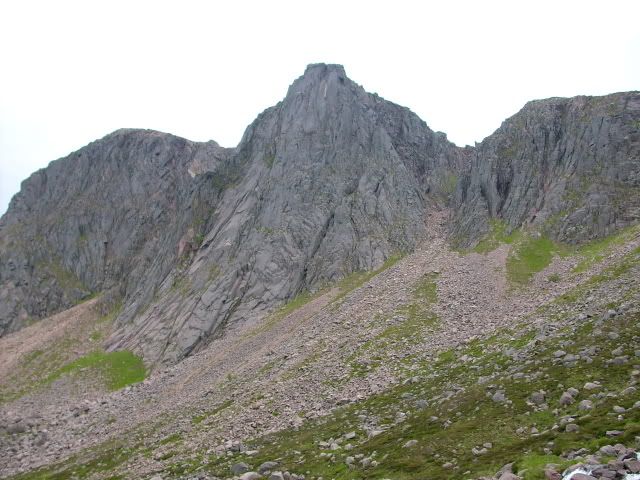 Shelter stone crag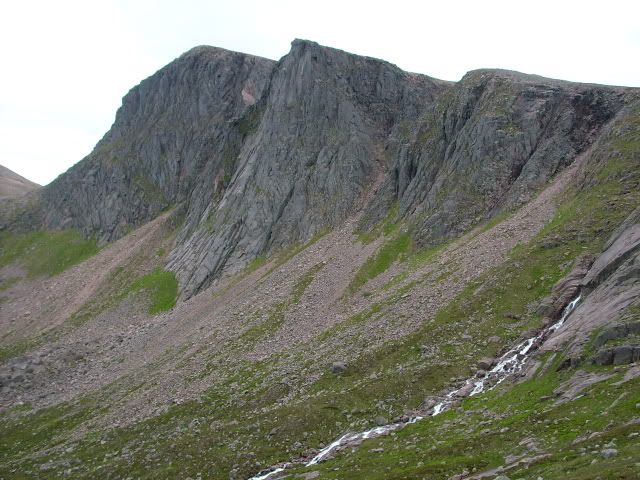 Shelter stone crag

Going back, i crossed the three rivers after they had become one, to pick up the path i could see on the other side, it took three attempts and i didn't quite get across dry
. Once back at the top of the Goat track the hard work was over, and a leisurely stroll back to the car, ended an enjoyable day in the hills