So with 5 of the Lawers 7 bagged on Saturday, the logical thing was to finish them off on Sunday
We awoke in the van at 8.30 - it had suddenly got really hot.. the sun was out and it looked like a scorcher. unfortunately the midges thought it was a nice day to, and there were clouds of them outside the van.
But a move to a less sheltered spot, saw enough of a breeze to get some tea and porridge on the go
The car park got busy, which made us think we should maybe set off which we did at about 10.30.
The first part of the walk was sweltering, and I very nearly jumped in the burn that looked so tempting, but Dad wasn't stopping, so I was forced to run after him.
It is an easy walk up the burn to the bealach. We sat and chatted to a couple in the bealach for a little too long before the steep ascent up onto Meall Corranaich.
After a wee explore of the summit, we carried on along the ridge. The hill has an interesting rocky shoulder that we explored before we made our way back to the path. A walking group had turned up and were pretty noisy. We tried our best to keep our distance, without much success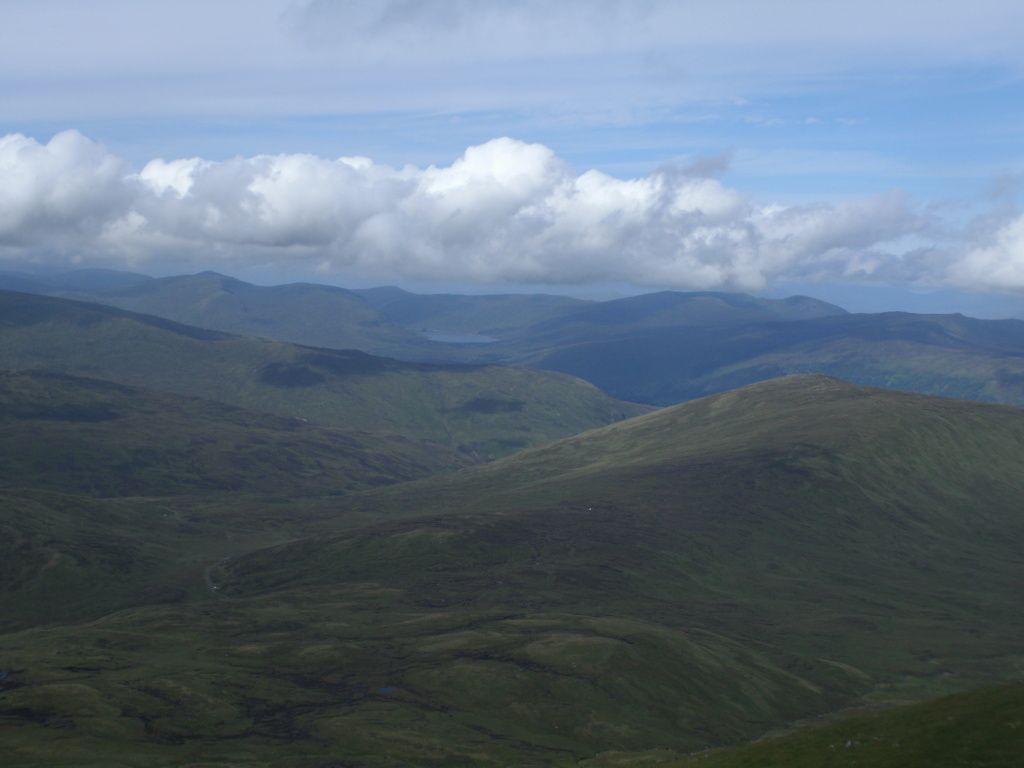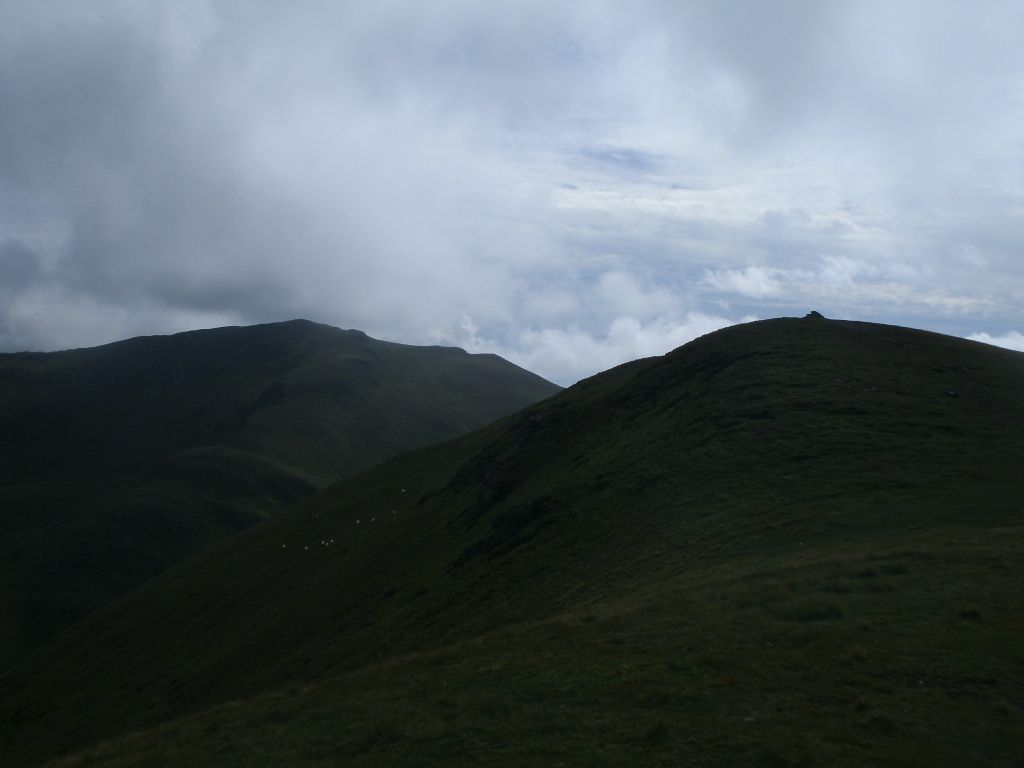 It is a short dull, easy walk to Meall a Choire Leith. A pretty boring hill thats a very long way from my top 10..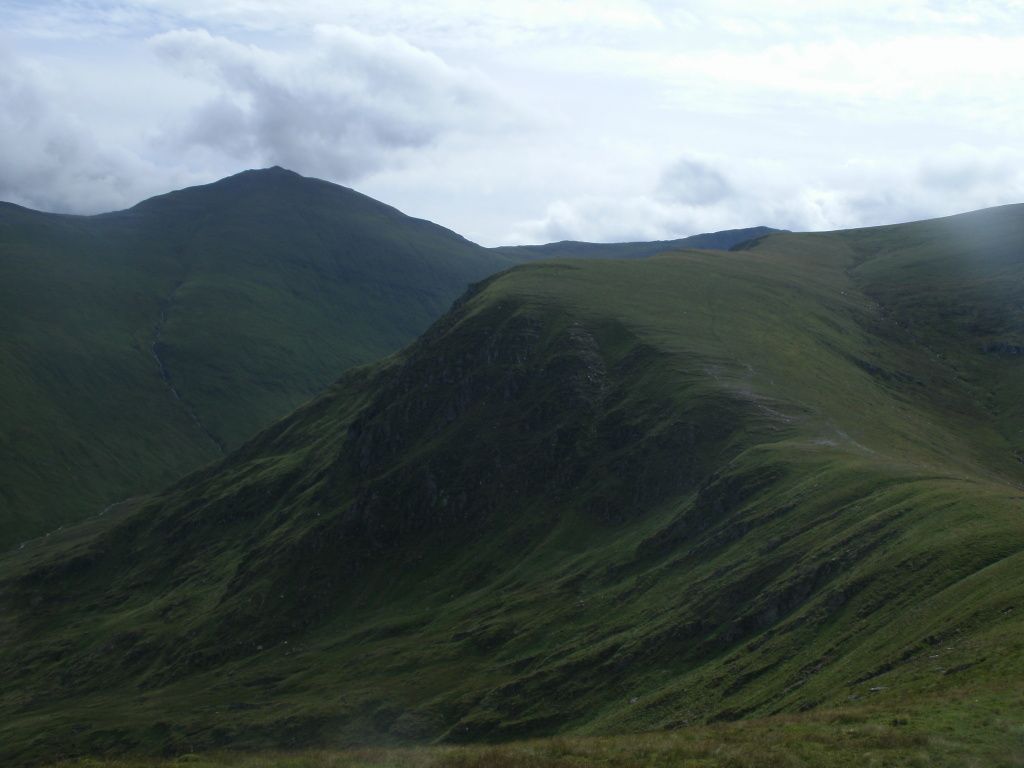 We retraced our steps for a good way, stopping for food along the way. The weather changed from scorching to chilly, as a huge dark cloud passed over. Nothing could dampen our spirits though, My dad was well chuffed with 7 munros in a weekend 'haven't done that for 25 years' he said
We had seen bypass paths on the steep slopes of meal Corranaich from Lawers the day before, so we went to find one. We found it, but it was pretty rubbish as far as paths go. The walking group went low, so we kept high, which was great fun as it turned out. I was soon shimmying round rocky outcrops and clambering over boulders. Too soon the fun bit was over and we were back at the bealach for an uneventful and speedy descent back to the car. A short day, even with all the lazing obout in the sunshine
We had a cup of tea and said our goodbyes in the carpark. We hadn't driven 5 miles when the rain started, and was on all the way home, which made me feel smug that I had definately got the best of the weekend weather yet another awesome day with my favourite Dad