With a rare free day I decided to hit the hills. Had intended on driving over to Ben Lomond, but the weather at the time wasn't looking to promising so I decided to head to a local hill. The last on the list of the 5 Graham's local to me.
I'd looked at this walk a while back having marked a route onto Memory Map, using google earth to pinpoint any possible routes.
I downloaded the route to GPS,dusted off my boots and headed on the 30 minute drive to Garvie farm, Glendaruel. This farm is on my gritting route in winter so know the area well.
There's an area of hard standing at the bottom of farm driveway. I parked up and spoke to the farmer to make sure it was ok to do so, this was not a problem.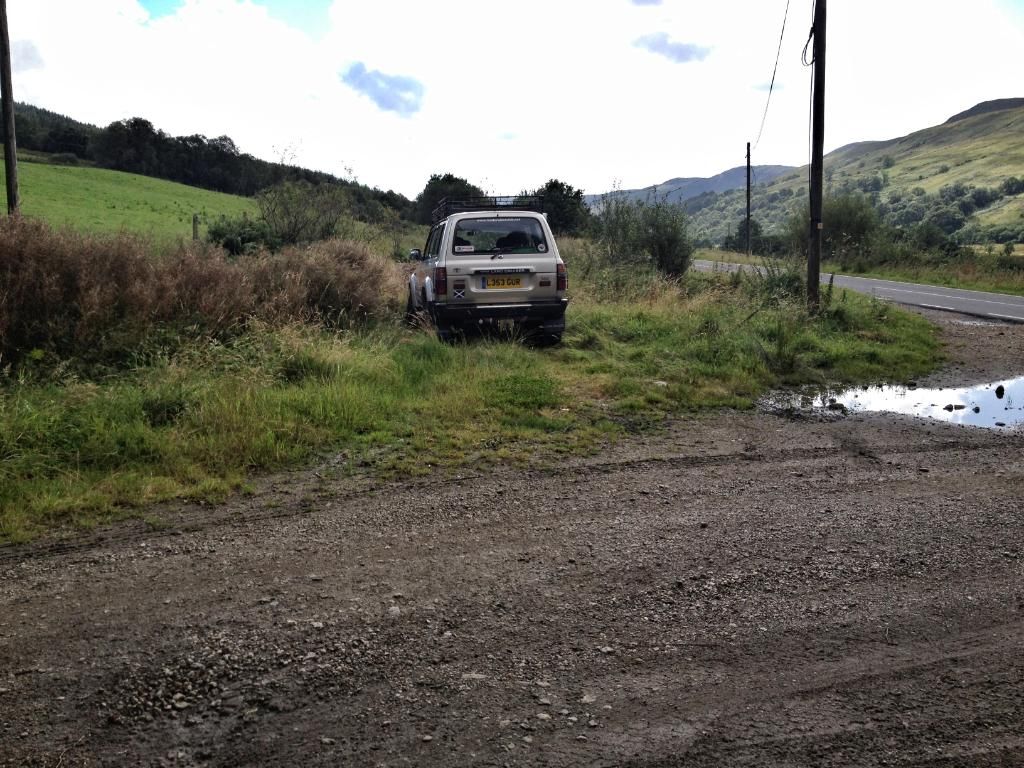 From here it was on past the farm house, stay right through two gates on the grassy road then your on the graded forestry road.
You basically follow this road till you turn off for hill track.
View over to a clag covered Tharsuinn.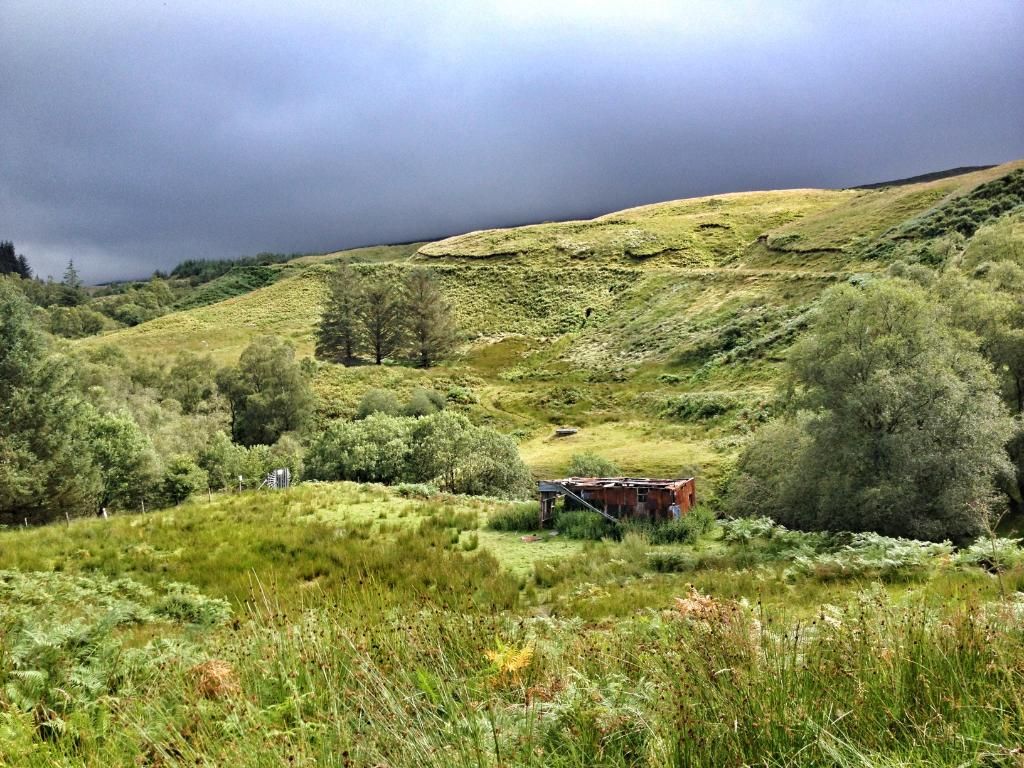 I was forgetting about the wind farm in the area. I looked back to see the numerouse turbines dotted over the hillside.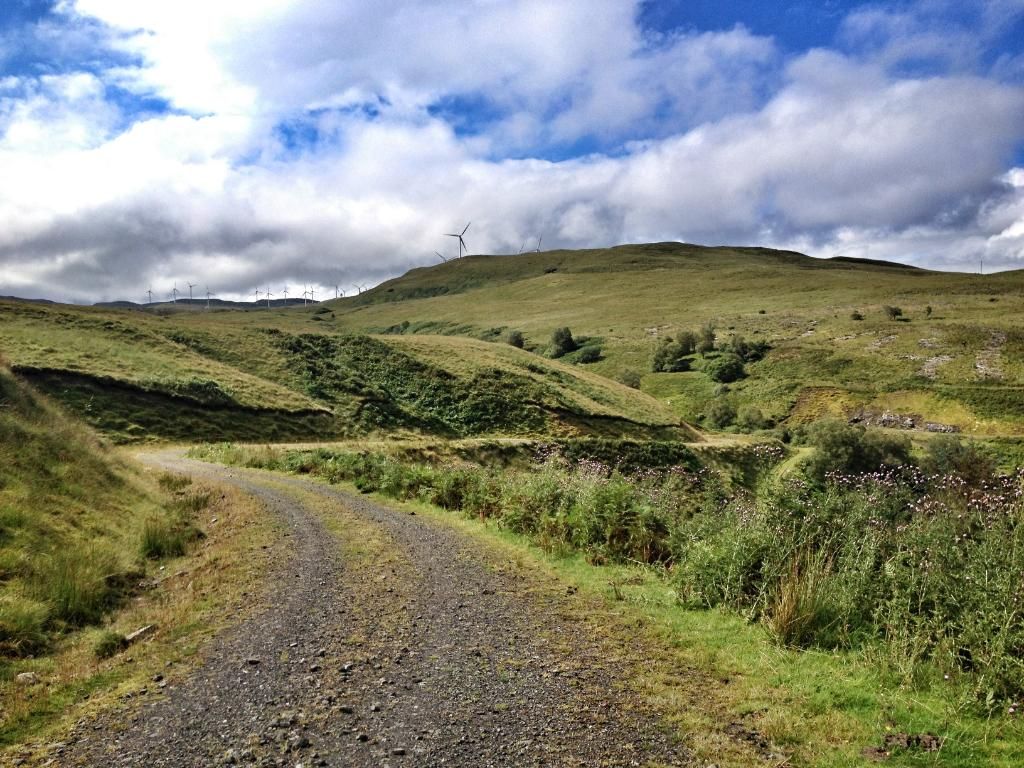 Although overcast, it was very warm. Low dark cloud hid the hills as I followed the road with Garvie burn to my left.
After 5.2kms I came to where my GPS told me to turn. Exactly where the hill track started.
Good old google maps
The ditch has been piped for access. This track heads straight up the hill, heading slightly right as you head out of the tree line. About 0.5kms has you out the trees and a further 0.9kms of open hill has you on the summit.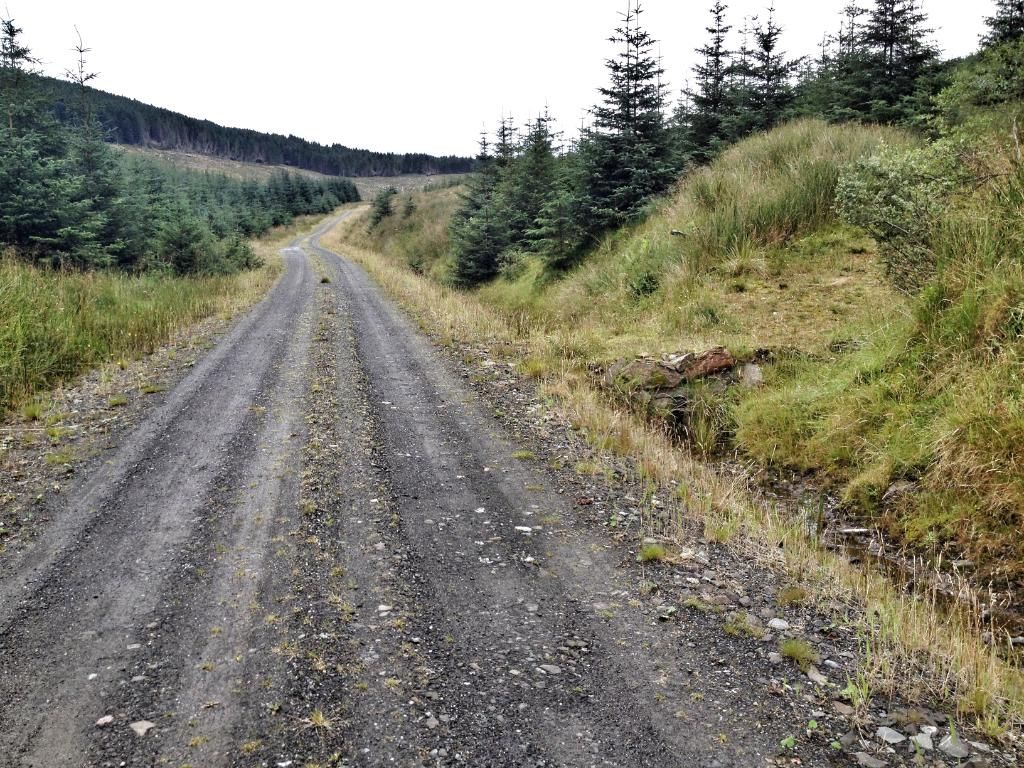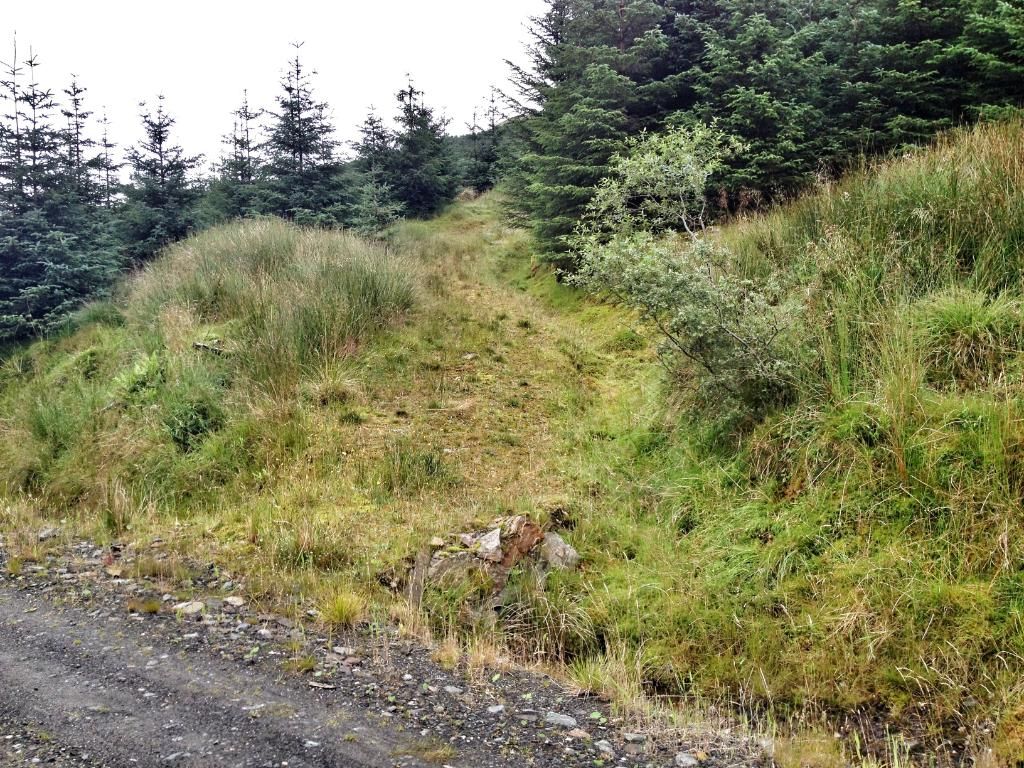 Cloud lifting from Tharsuinn as I headed up hill track.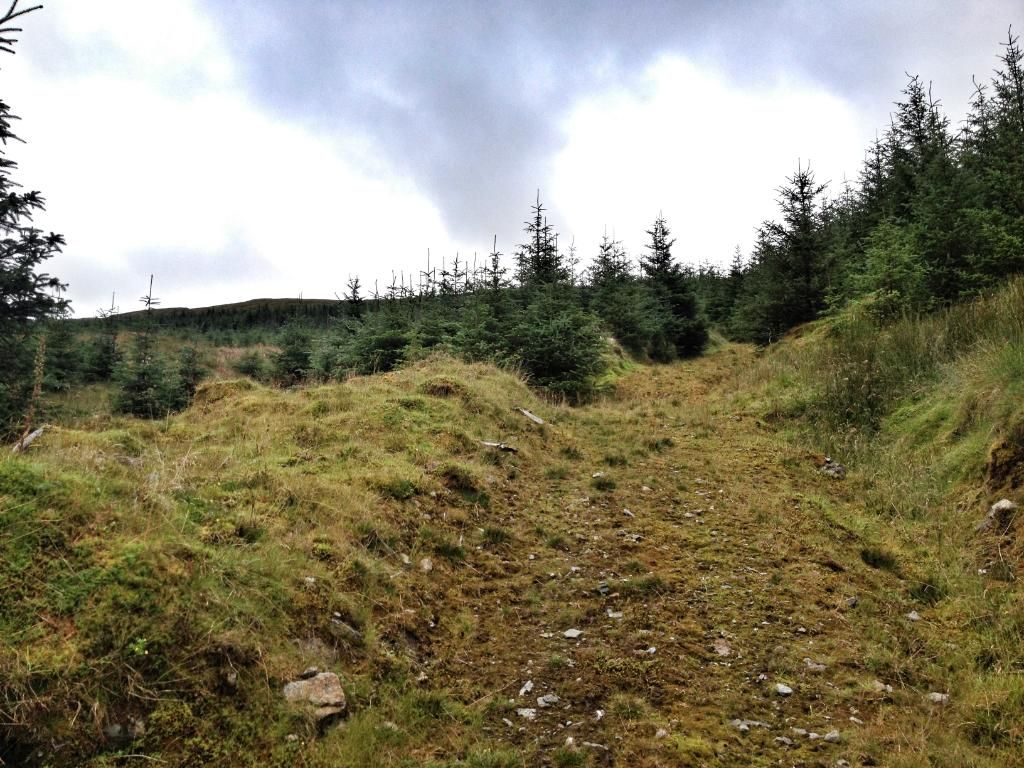 Wooden gate ahead.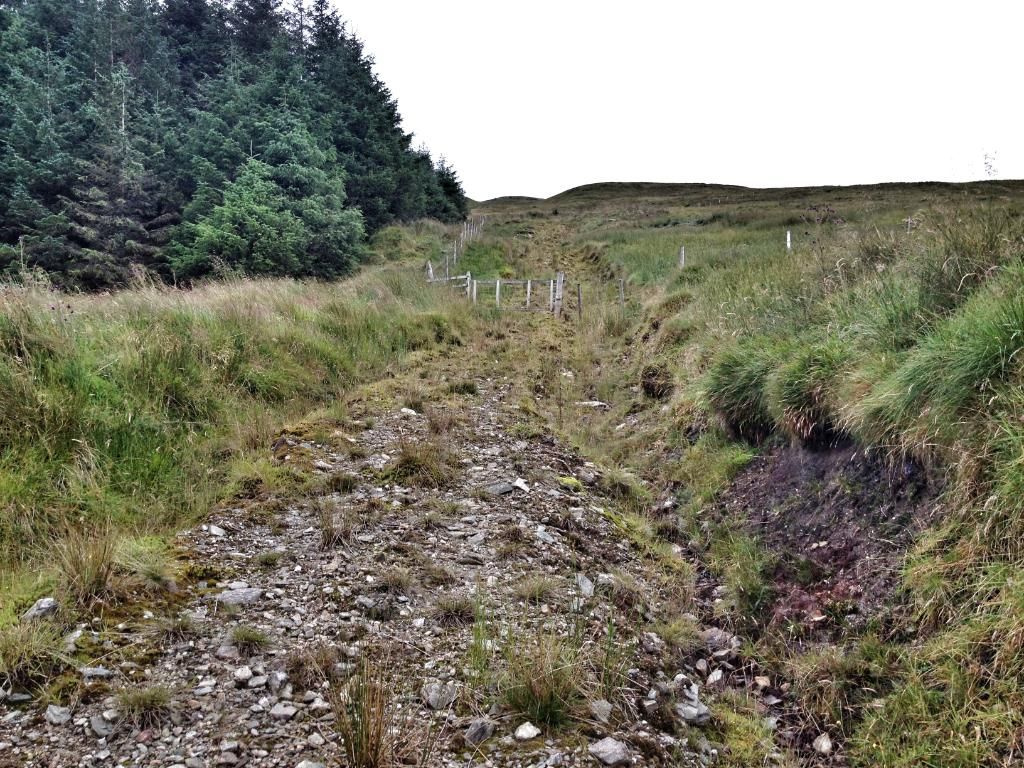 Closely followed by last gate.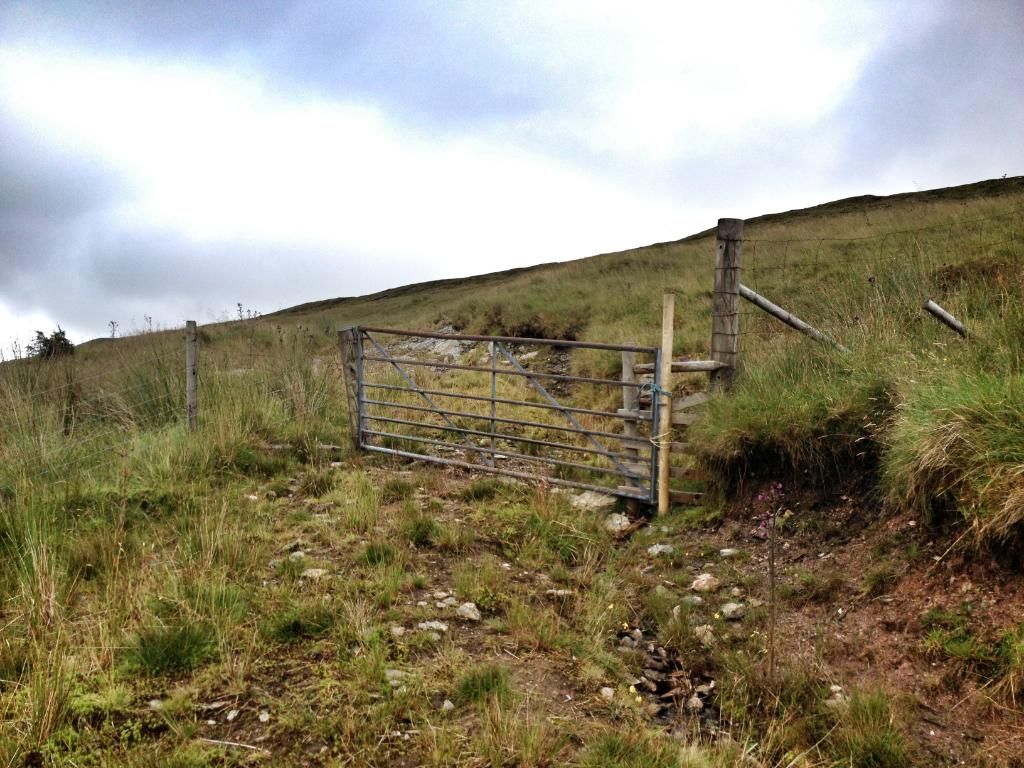 Once out the trees I headed straight up the hill, well, zig zagged some of it!!
Looking back over the Leanach and Sub2000 Cruach an Lochain.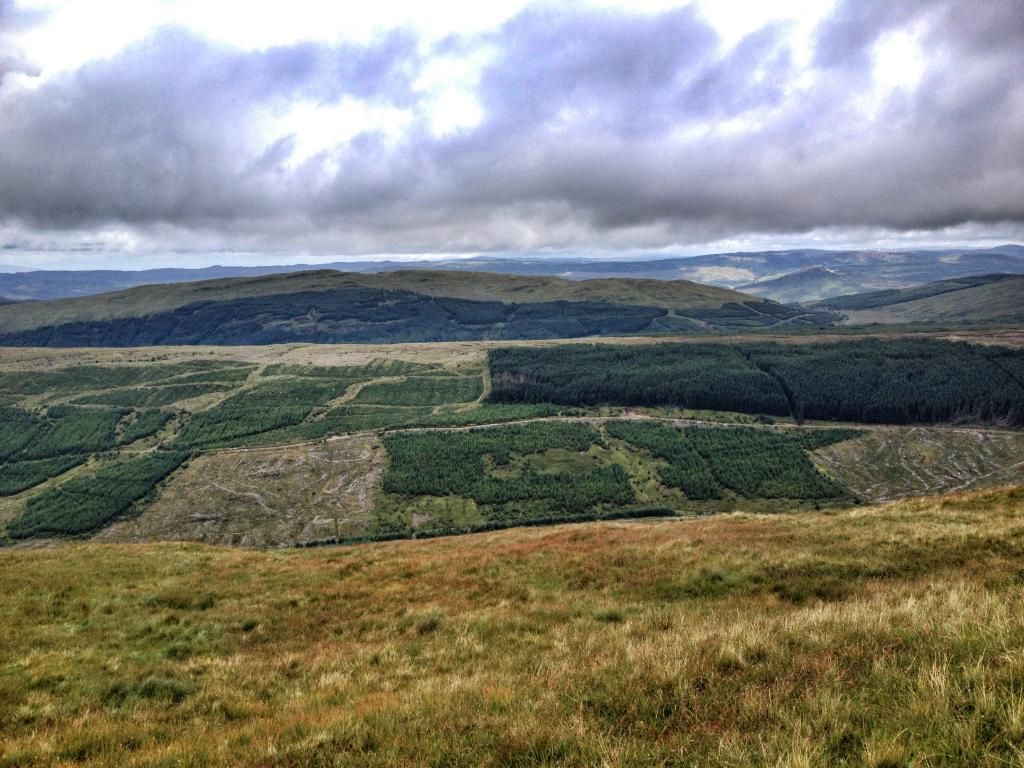 Before long the summit was reached, the cloud lifted and views were to be had.
To Glenmassan estate.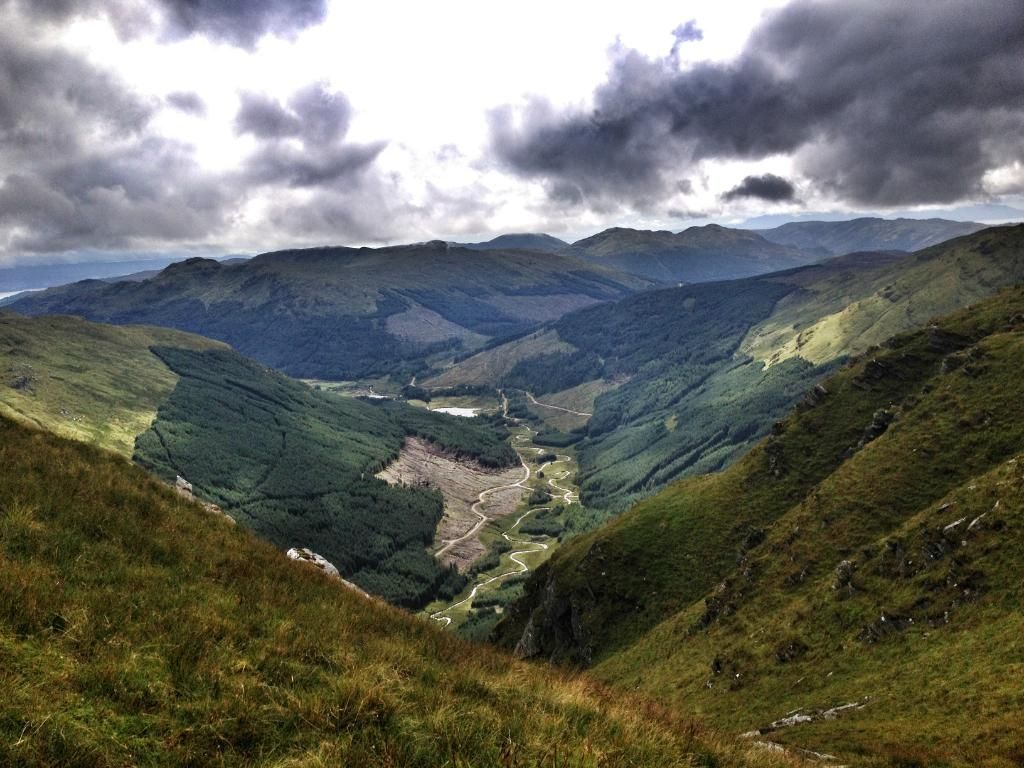 Over to Beinn Mhor.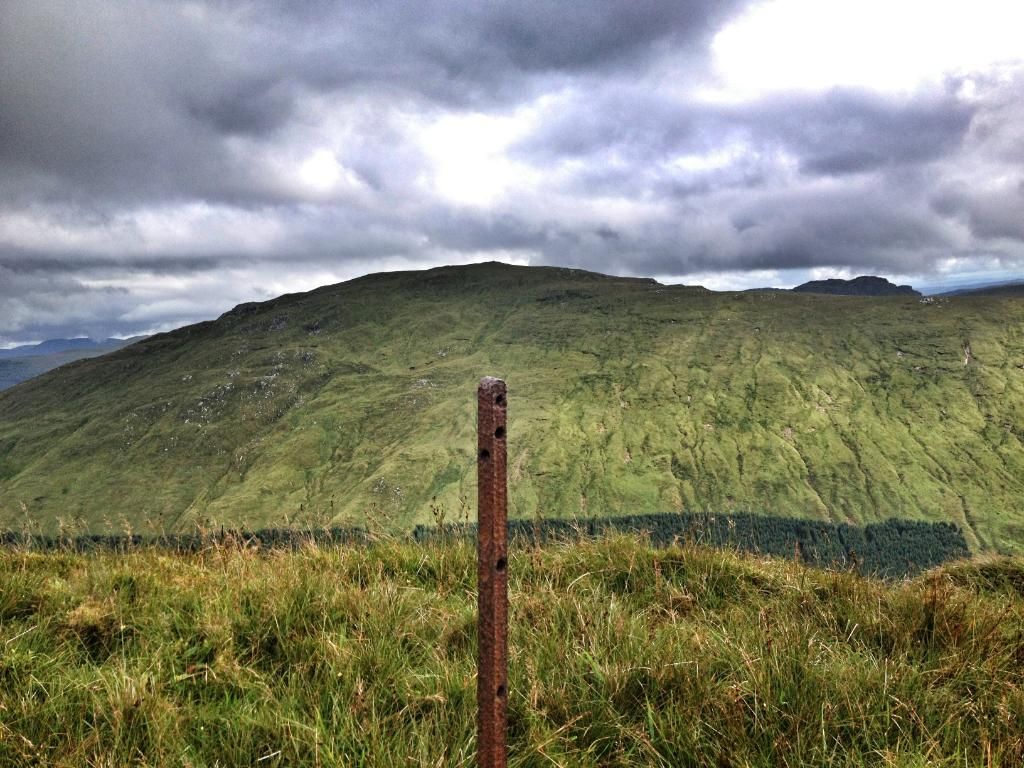 Took about 2 hours to get from car to summit. I decided to head a couple of hundered meters north towards Glenbranter for a wee look.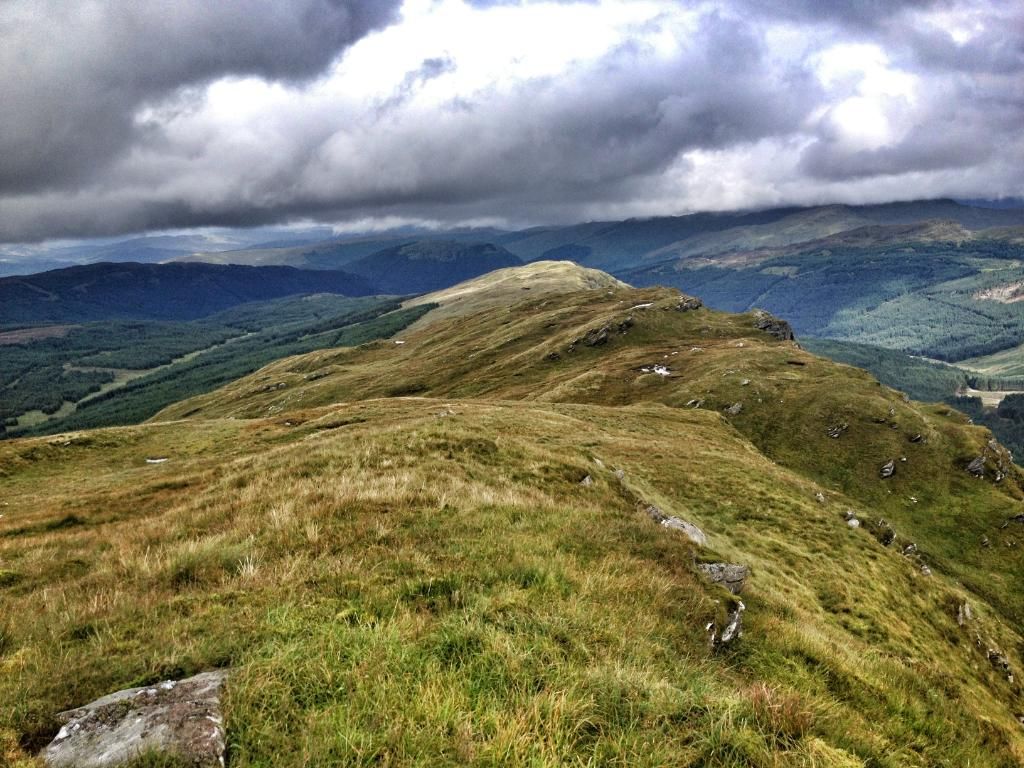 Back at summit, rather than head back u decided to head over to the trig point two hills away. This is about a 3.1km walk.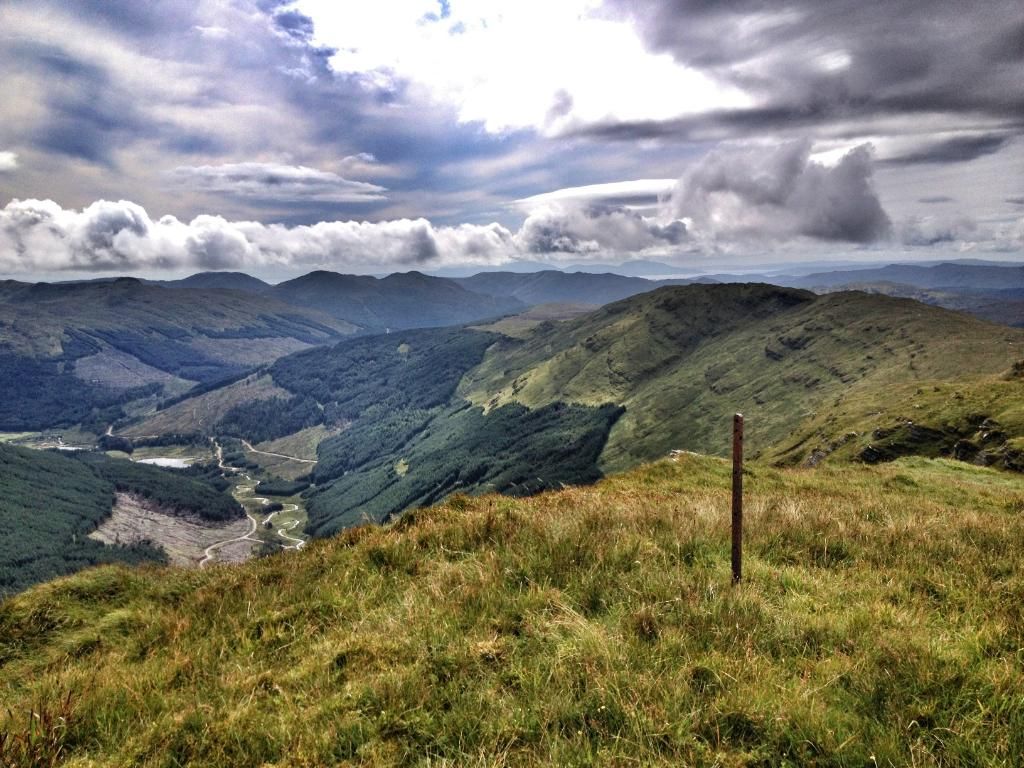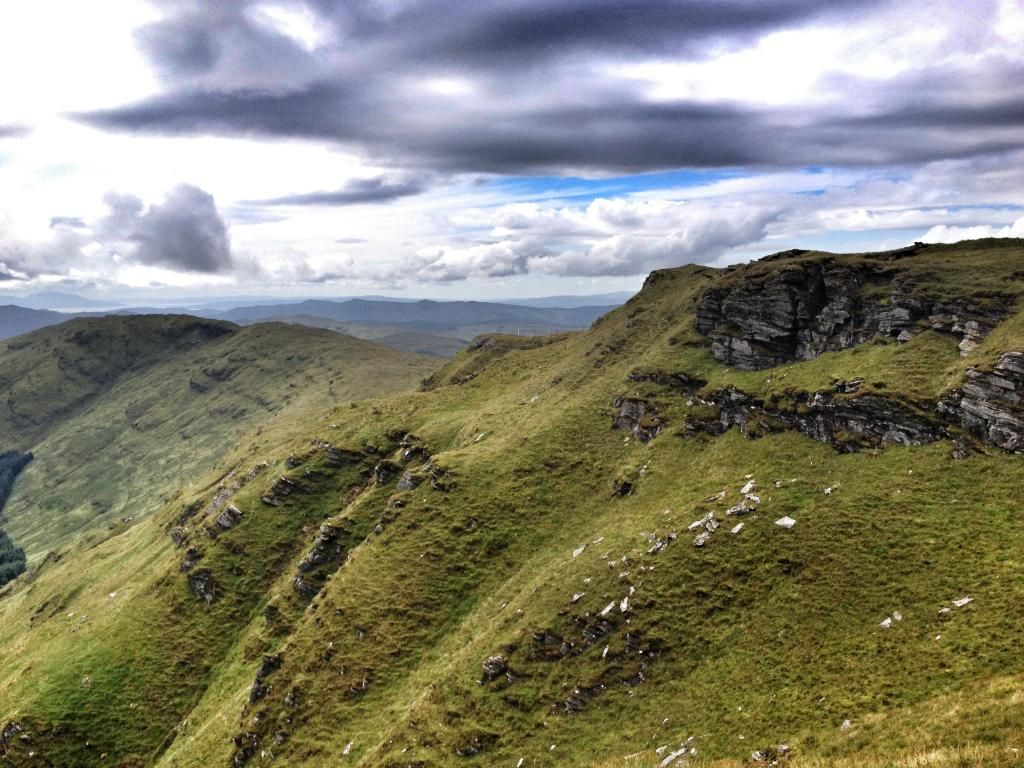 Heading to Meall Dubh and Carn Ban.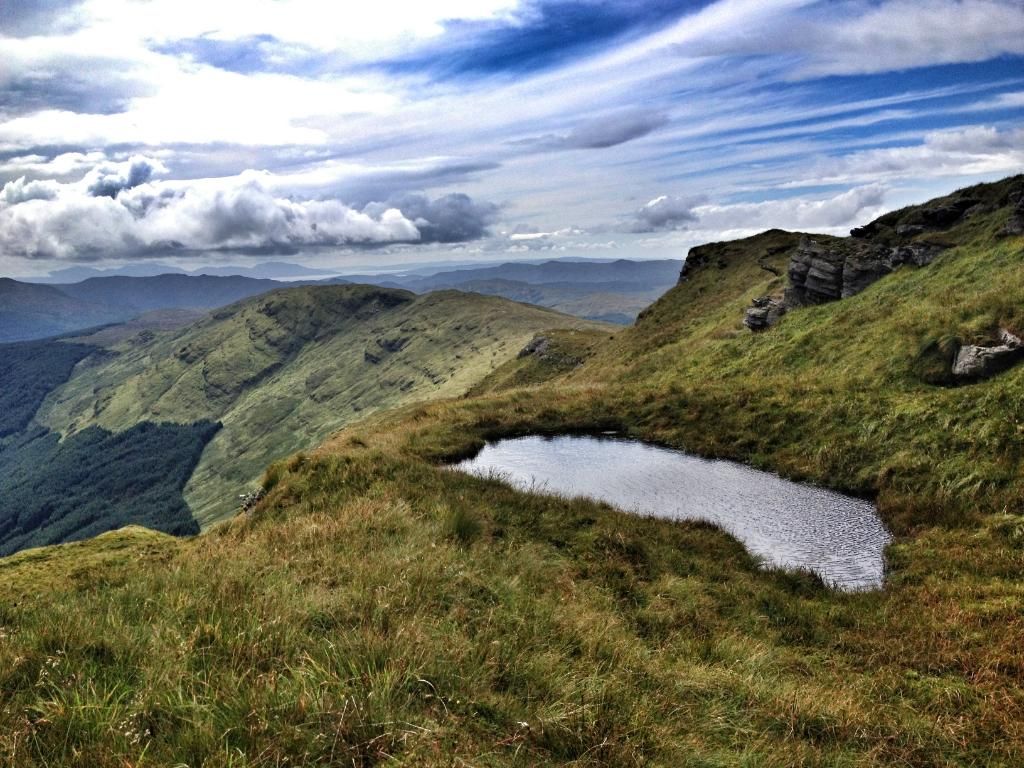 Back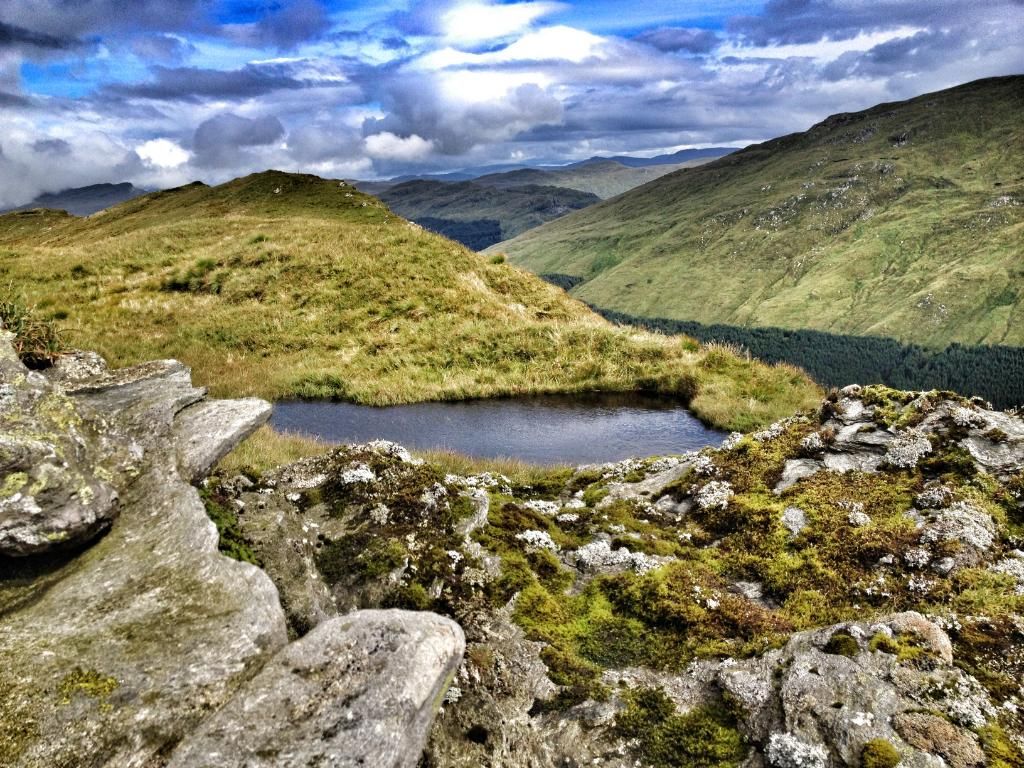 Wind farm to the west.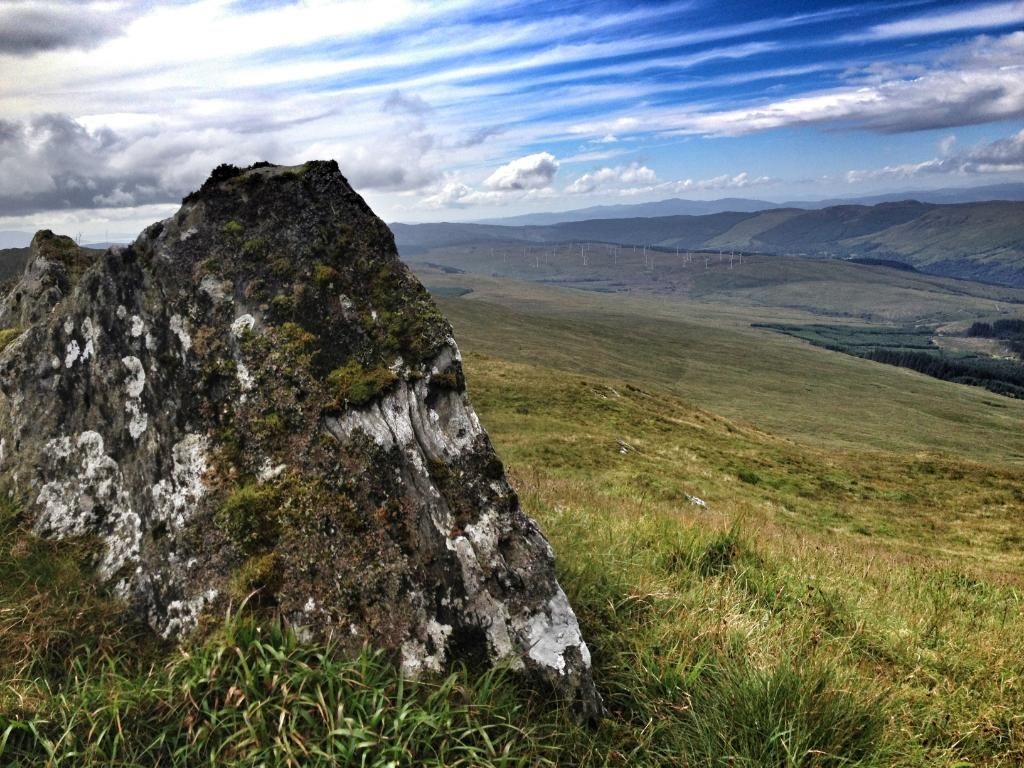 Looking back to Tharsuinn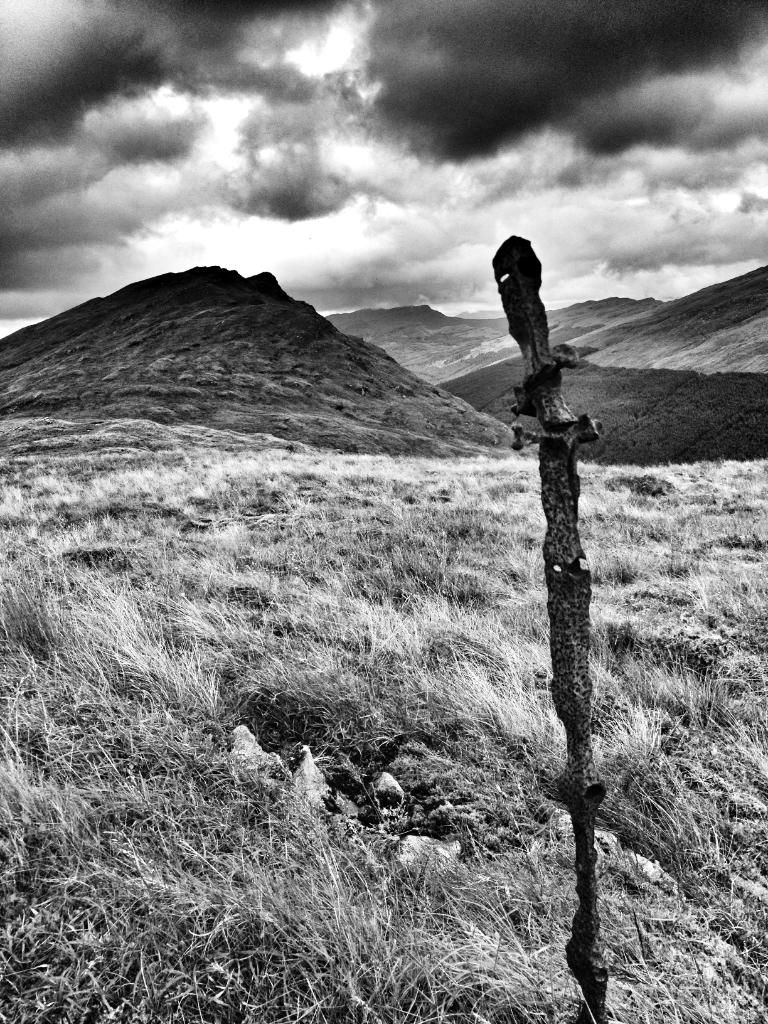 Cairn at Meall Dubh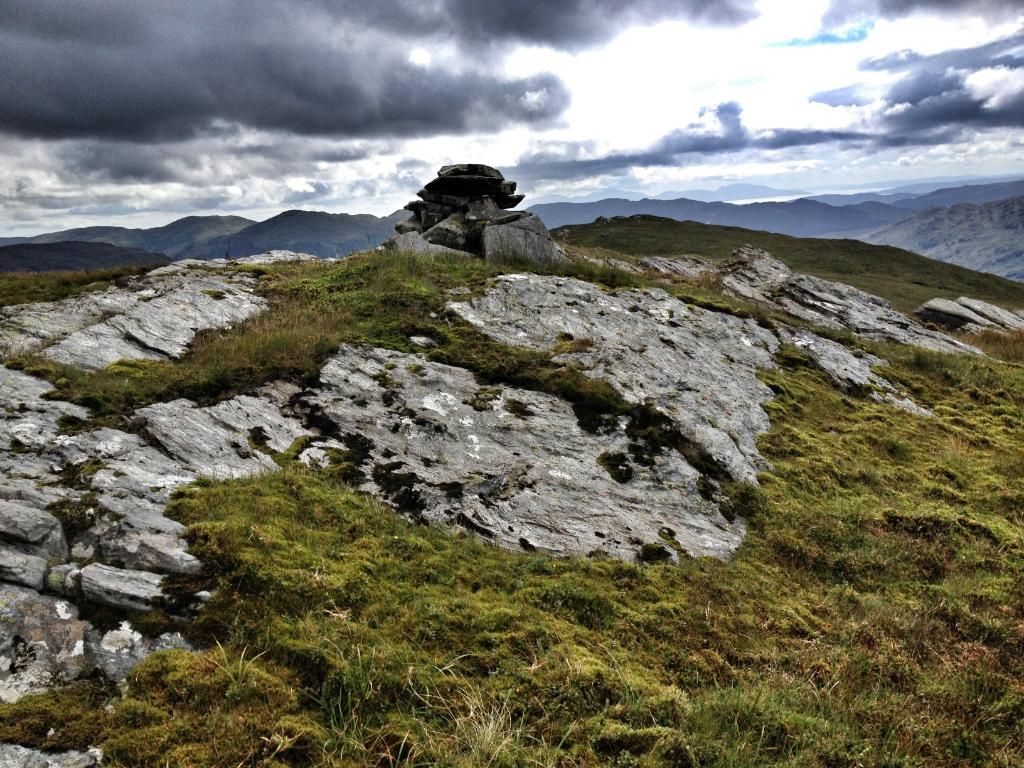 Cairn and Tharsuinn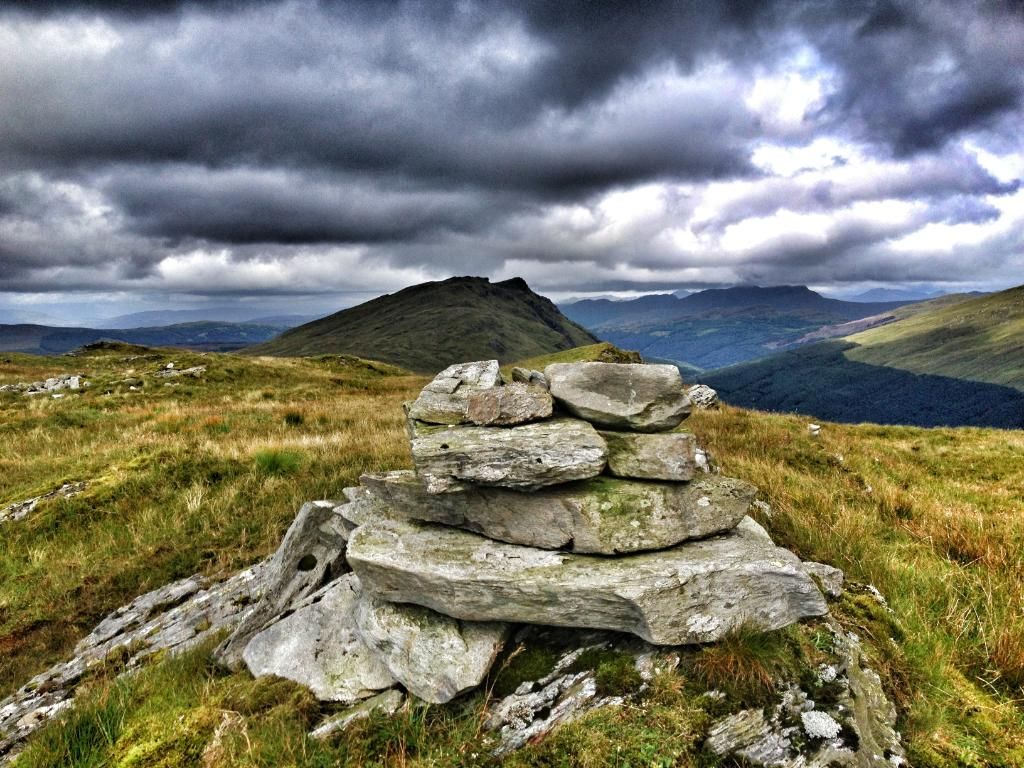 View to Holly Loch and Firth of Clyde.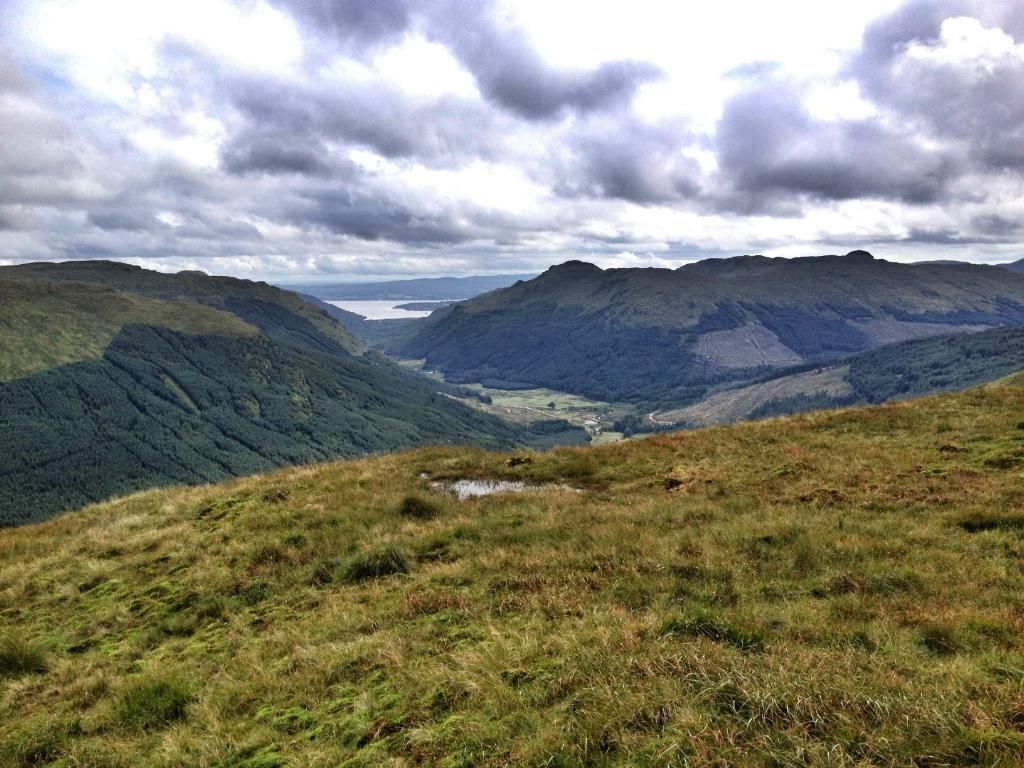 Trig point of Carn Ban 571 in distance.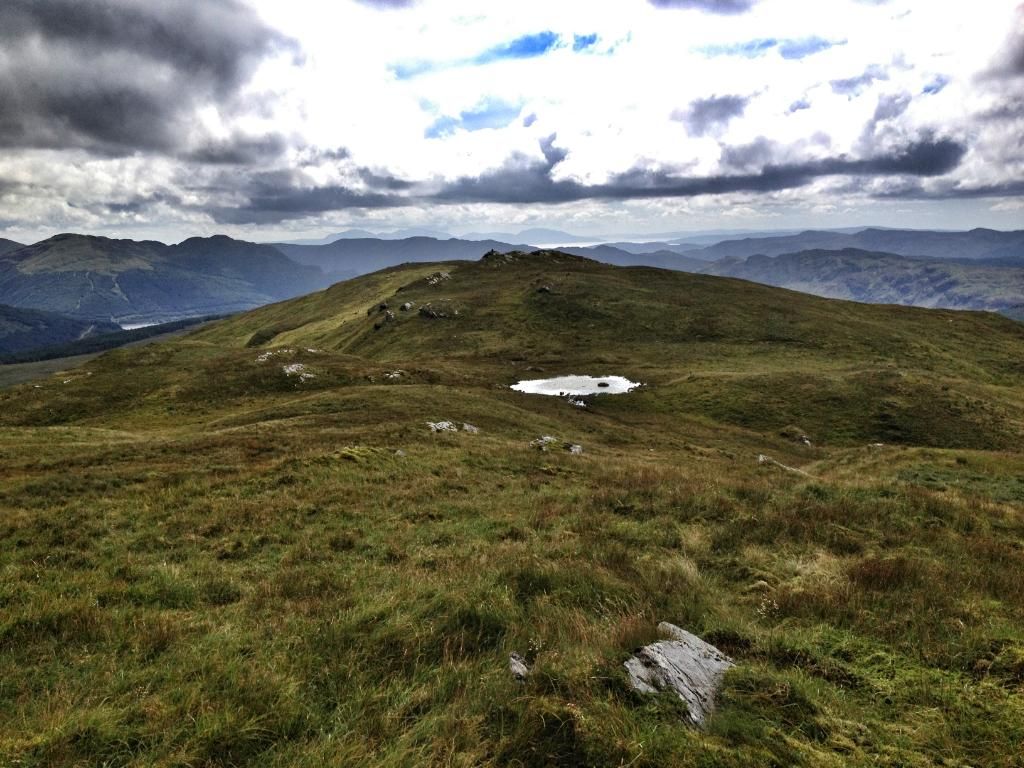 Glenmassan Estate.
Trig pint looking back to Tharsuinn.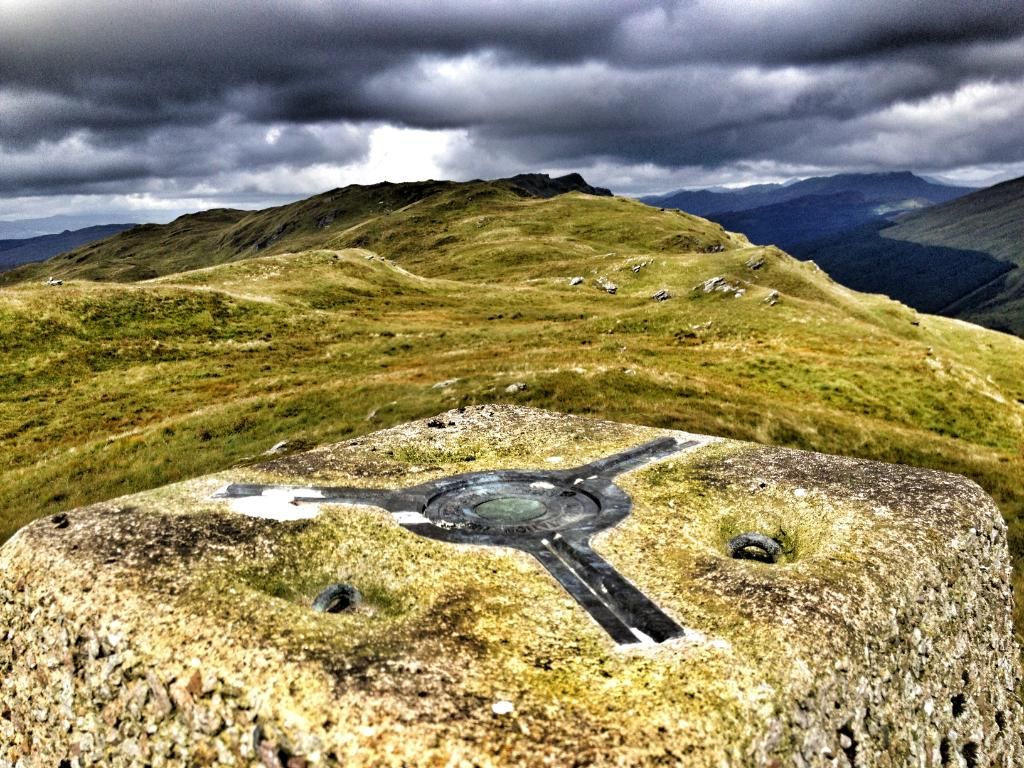 From here to get off the hill I headed NW, first to the corner of plantation then down to the South corner of far away plantation.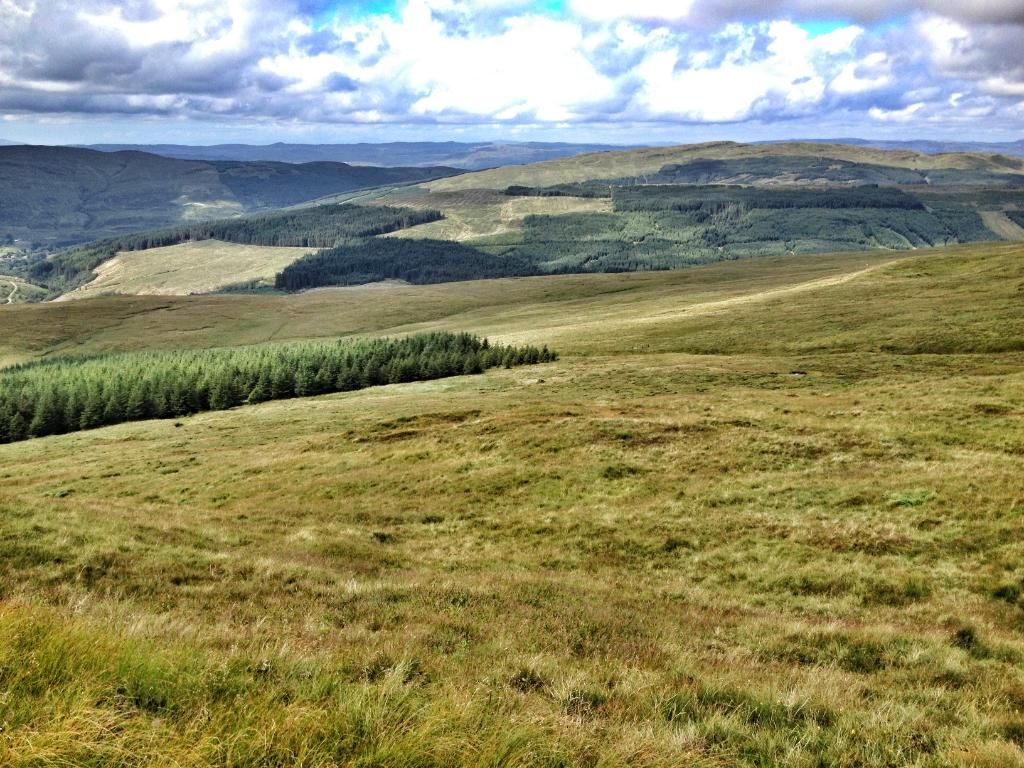 There's a gate abound half way, I roughly followed this back down to the forestry road.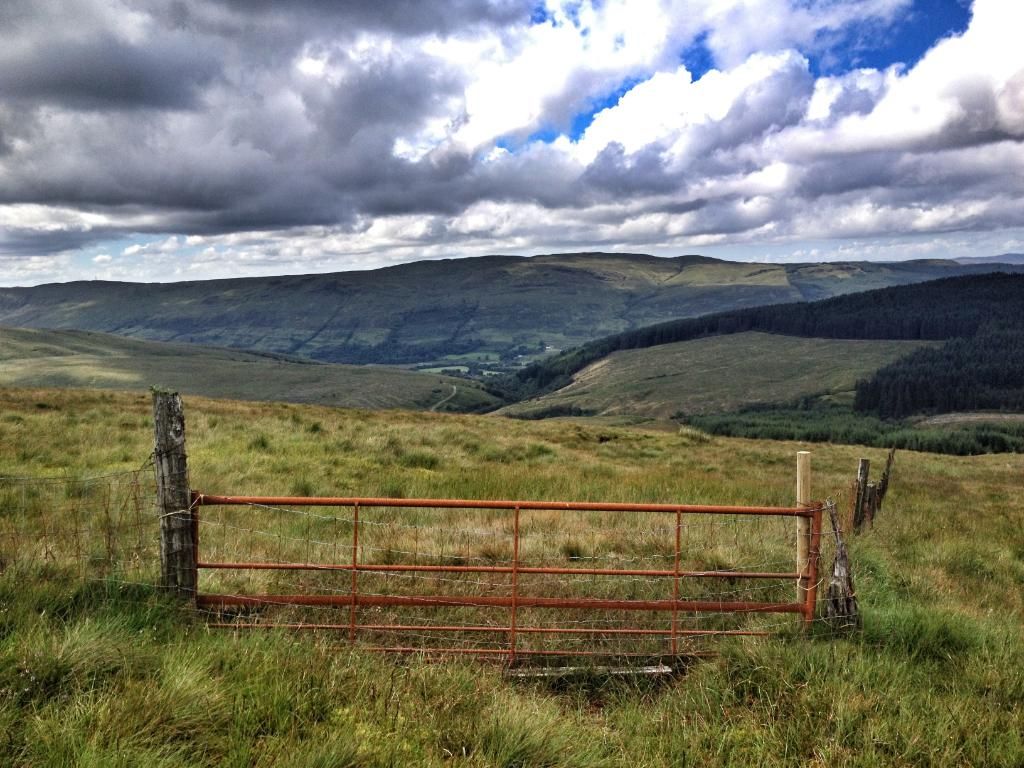 Wind farm on descent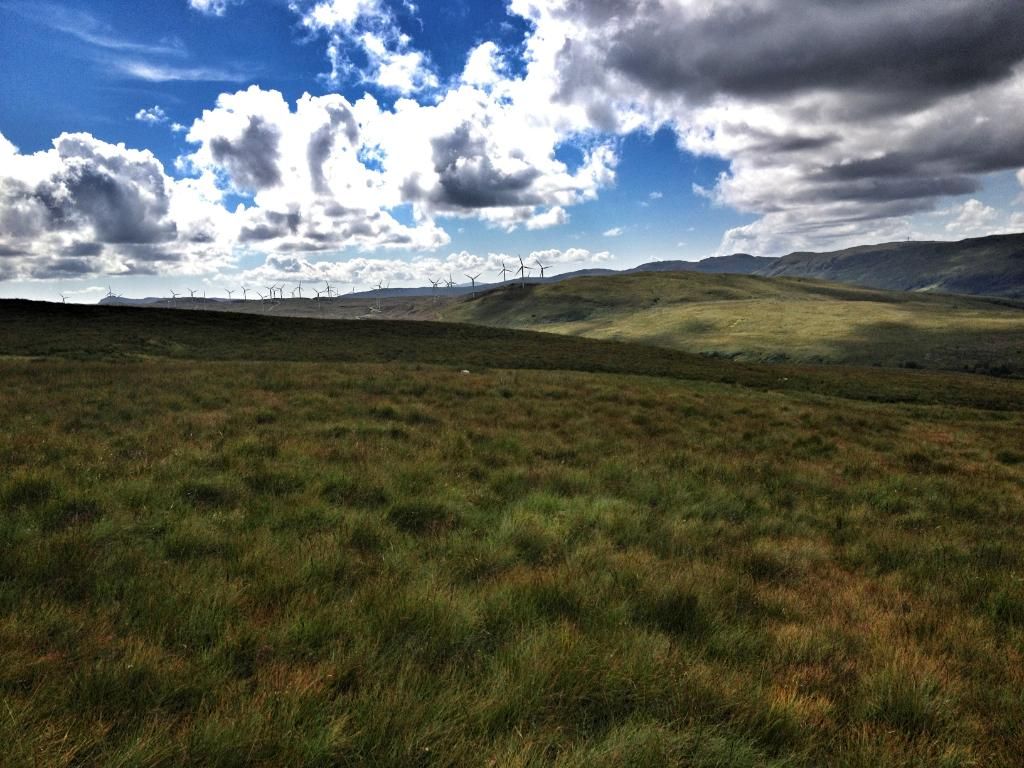 Back to forestry road with single and double gate.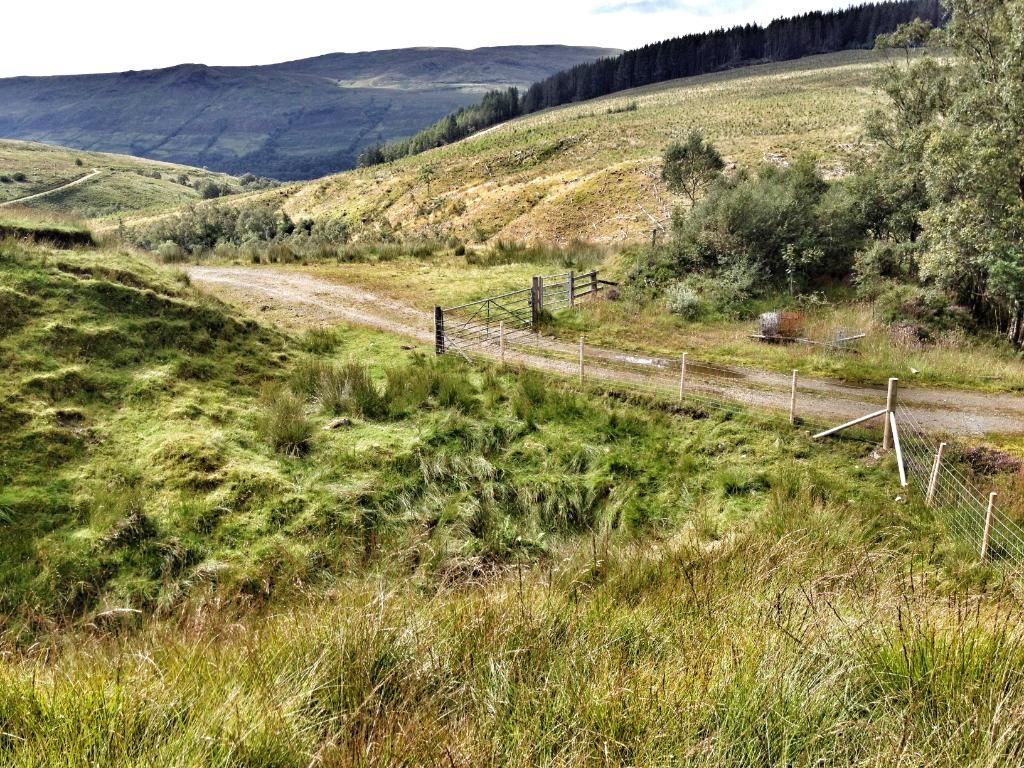 From the trig point it was about 2.5km back to road, then it's about 2.5km back to the car.
Clear views of the hill tops.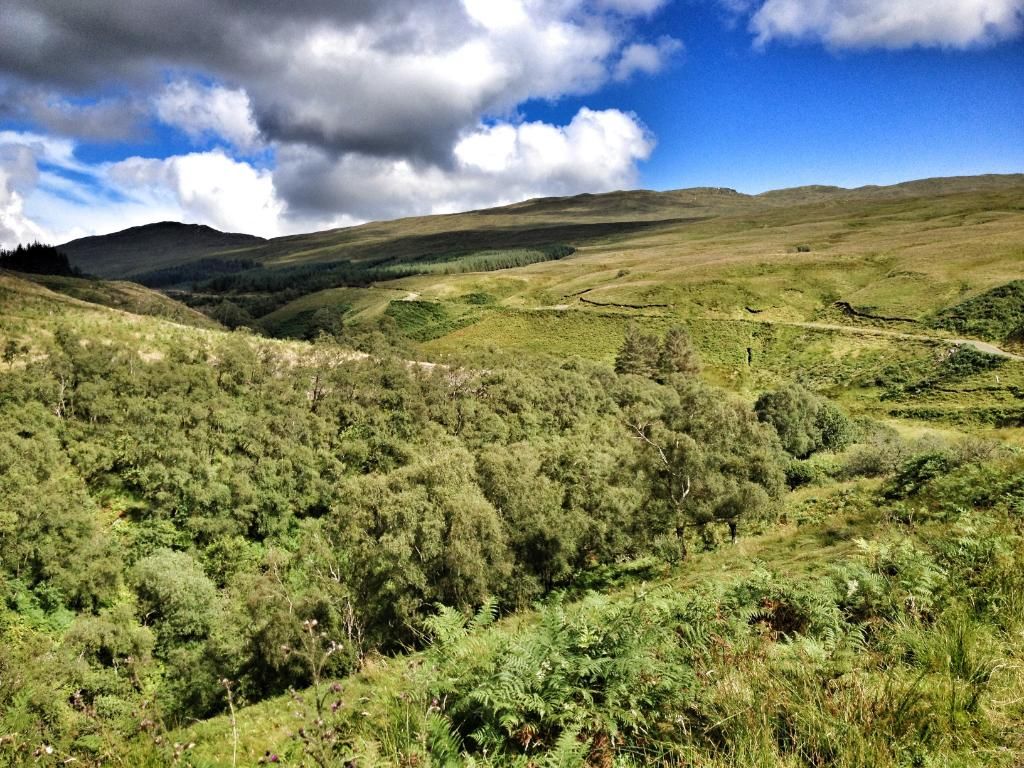 A great local walk to get me back onto the hills. Although its rained for what seems forever, the ground conditions on the hill were great. Slightly squishy on descent from trig but nothing to bad. Worst bit was last few hundred meters back to forestry road. The ground was dry but clump, sore ankle stuff.
Cheers.