The Sunday of the Braemar meet and another solo walk as most people seemed to be heading for home or straight to the nearest A&E Department for an emergency double foot and liver transplant. Pioneering stuff indeed.
I was swithering - head north to Geallaig Hill, or maybe a bit further north to Mona Gowan and Morven; drive round to the duck pond and do Morrone; or simply head home. It was too nice for the latter option and again, I couldn't be bothered driving further north, so Morrone it was. I didn't fancy a straight up and down by the same route so I opted for the circular route.
I parked by the duckpond where I had spent a January night holed up in the car, and headed up the track towards the view indicator and the Morrone sign.
Morrone across the duckpond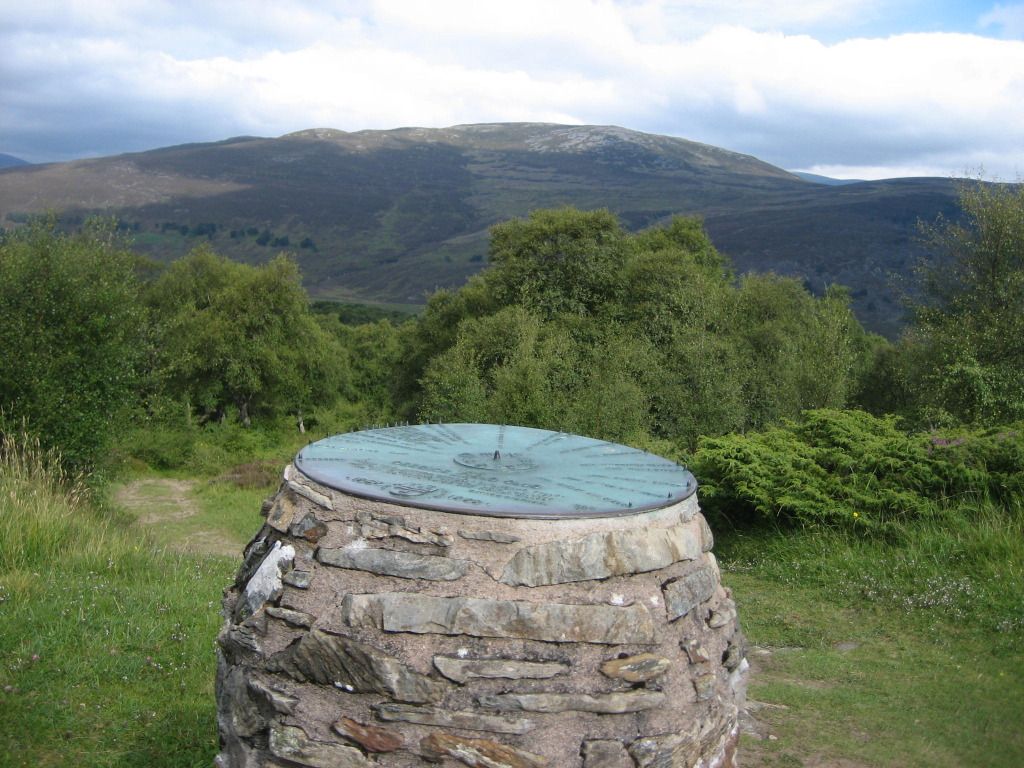 Carn na Drochaide from the view indicator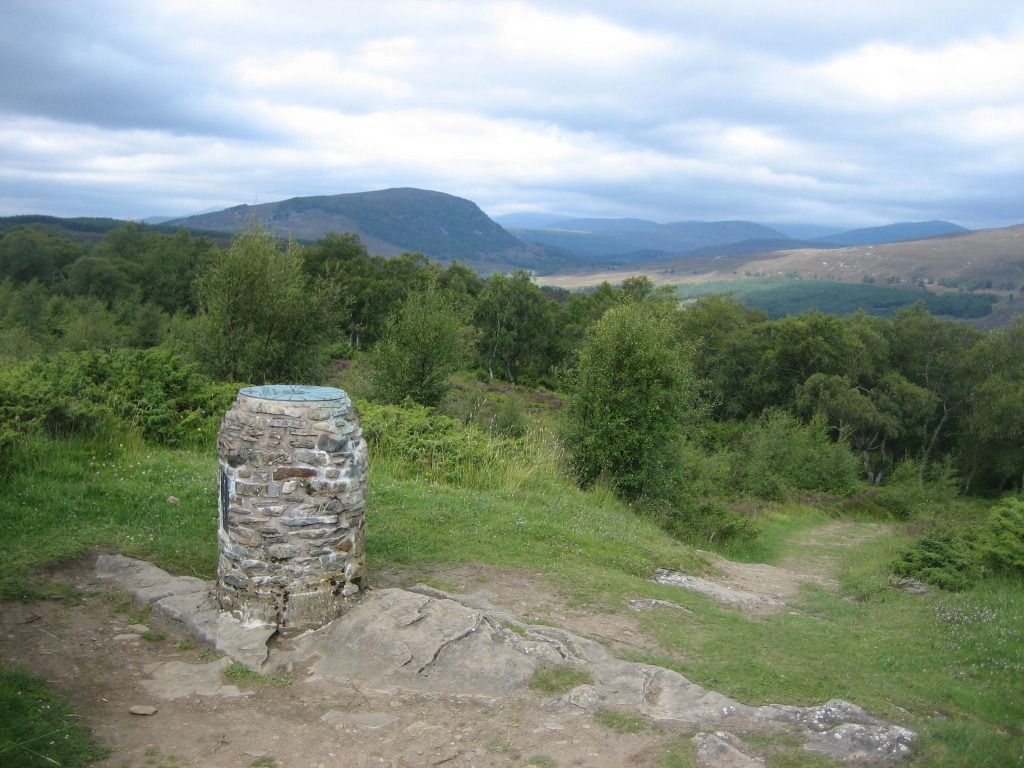 And Creag Bhalg from the same spot
Signage points the way
From there it was a straightforward ascent on an increasingly broad track to the summit with its array of hardware.
Braemar and Creag Choinnich
Braemar and the River Dee from higher up
Culardoch standing out
Towards Beinn a' Bhuird and Ben Avon
Summit mast in the distance
I caught up with the rear guard of a large group just before the summit, and when I got to the summit, it was standing room only as the majority of the group were already there.
Catching the Aberdonians
I didn't fancy lingering, so I took a few pics and headed down the landrover access track to pick up the minor road near Auchallater.
Loch Callater from the summit
Cairngorms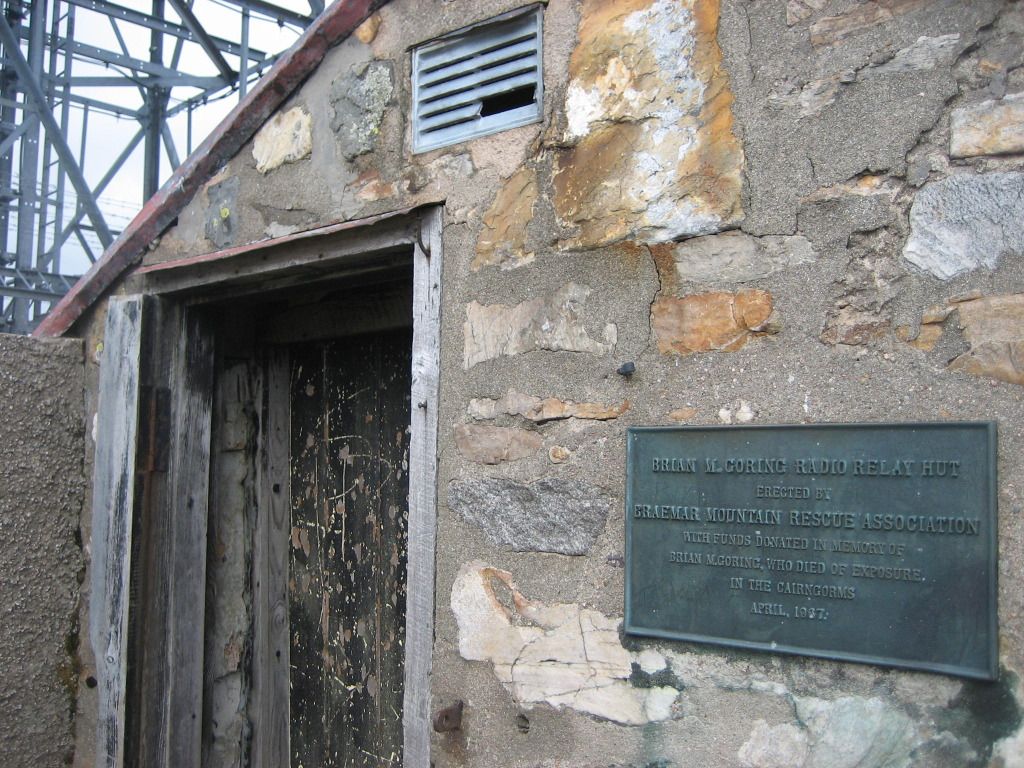 Summit radio relay hut
It's hoaching on the other side of all that stuff!
Starting the descent
About a third of the way down I met two men and two women who were the less adventurous members of the large group, who turned out to be an Aberdonian walking club. Fit like min!
Looking back to the summit
Down to Auchallater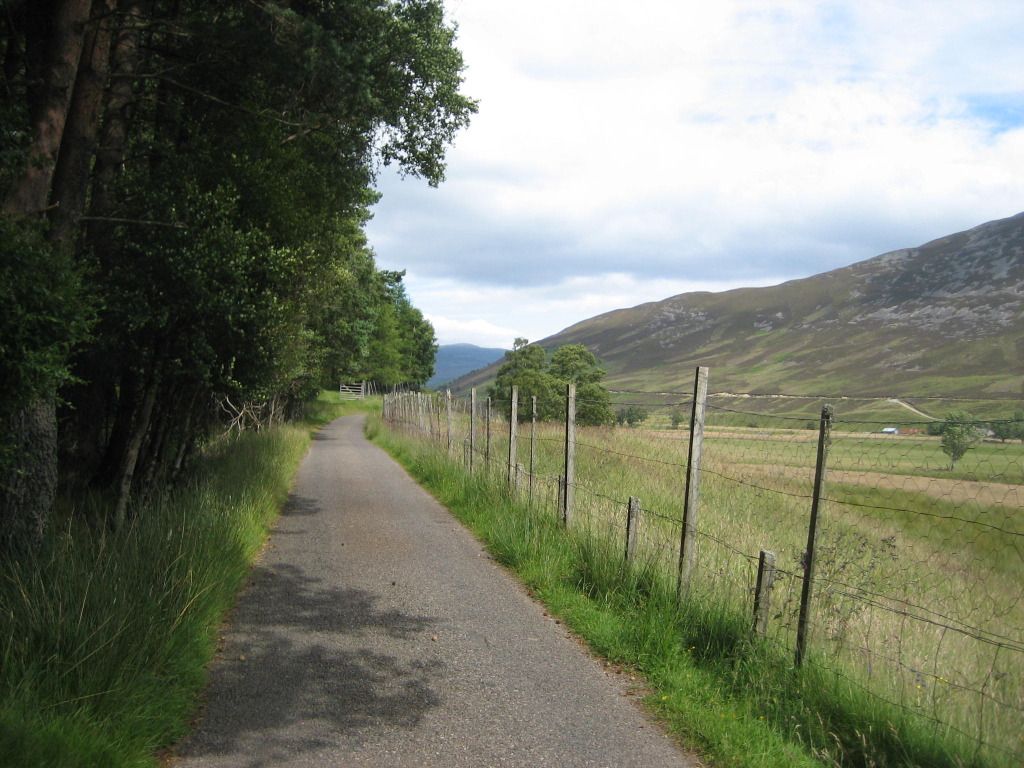 Onto the back road north to Braemar
One last view this weekend to the tors of Ben Avon, constant landmarks over the last 3 days
Anyway, that was about that. Got back to the car and drove back down into Braemar and out onto the main road south, feeling just a little sad that another cracking meet was over. Cheers folks! Here's to many more.