This is the route description:
I tried to make my own weather prediction from Tesco Port Glasgow. It looks like 50/50 chances for good weather so I decided to go.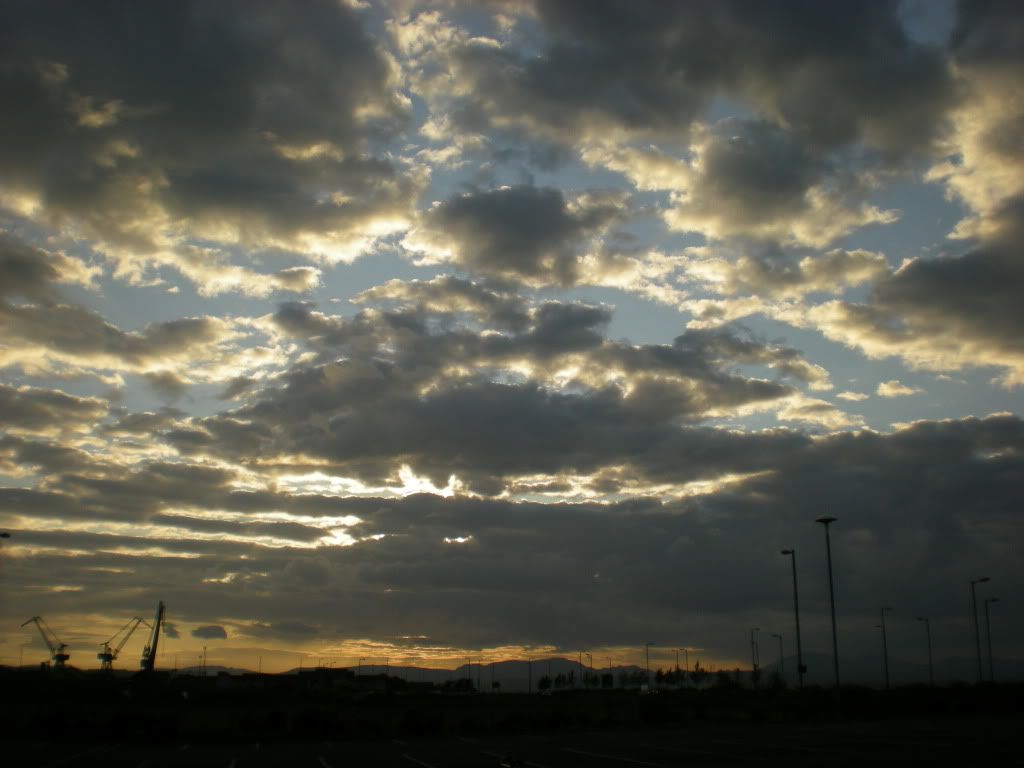 Then I drove up to Loch Leven. It was dark before I got up the tent but I woke up to this view on Saturday morning.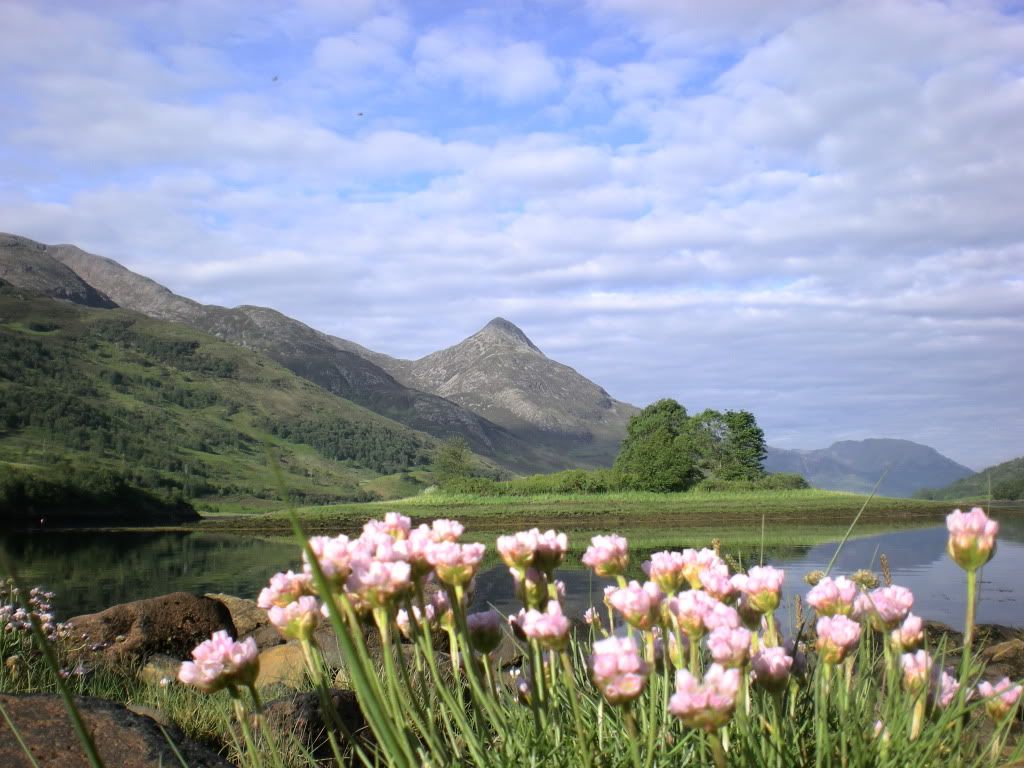 I started off from the car park taking time to study the vegetation. Could this be Polystichum braunii?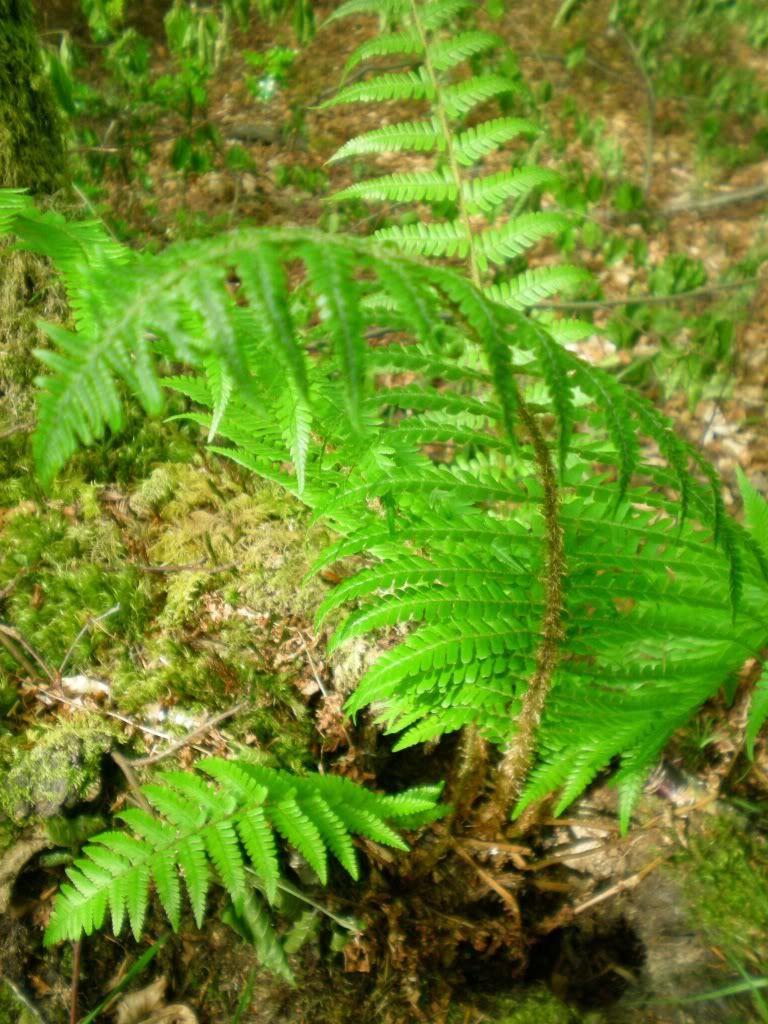 I didn't think much about the map and followed these Glasgow boys saying they are heading to Binnein Mor.
I realized that their choice of route was not according to my plan so I had to turn. This Initial mistake led me to an alternative ascent route, the reward was the view of many deers.
This view is back to Loch Leven.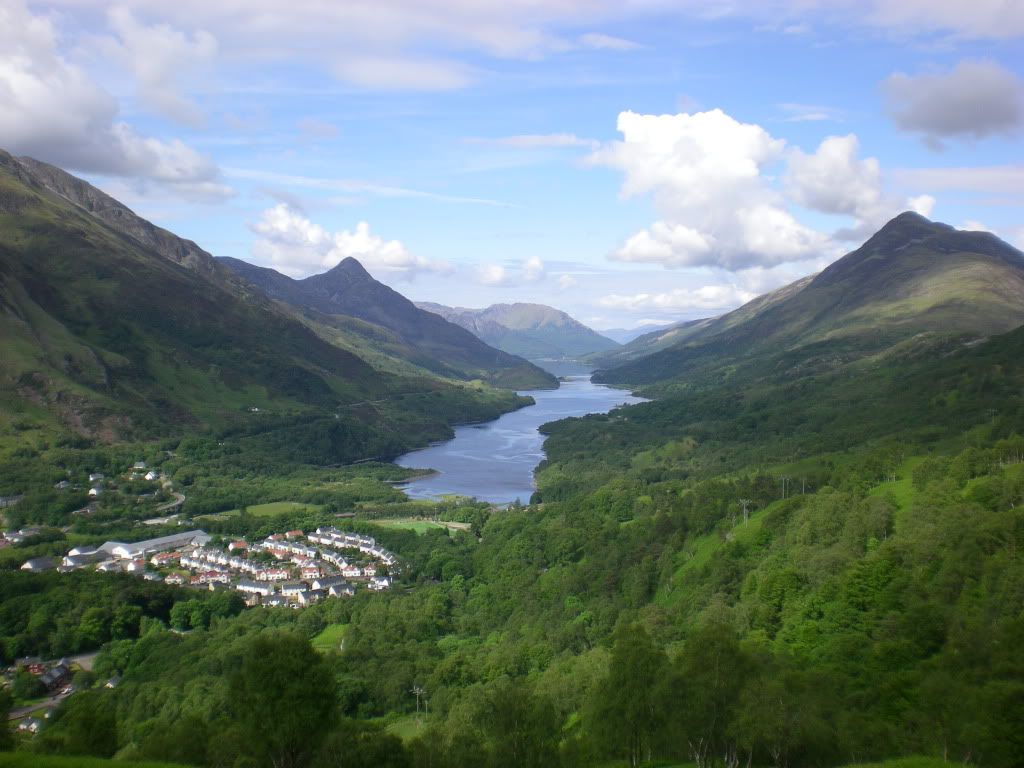 This is Sgur Eilde Mor. I met two Aberdeen lassies on the summit.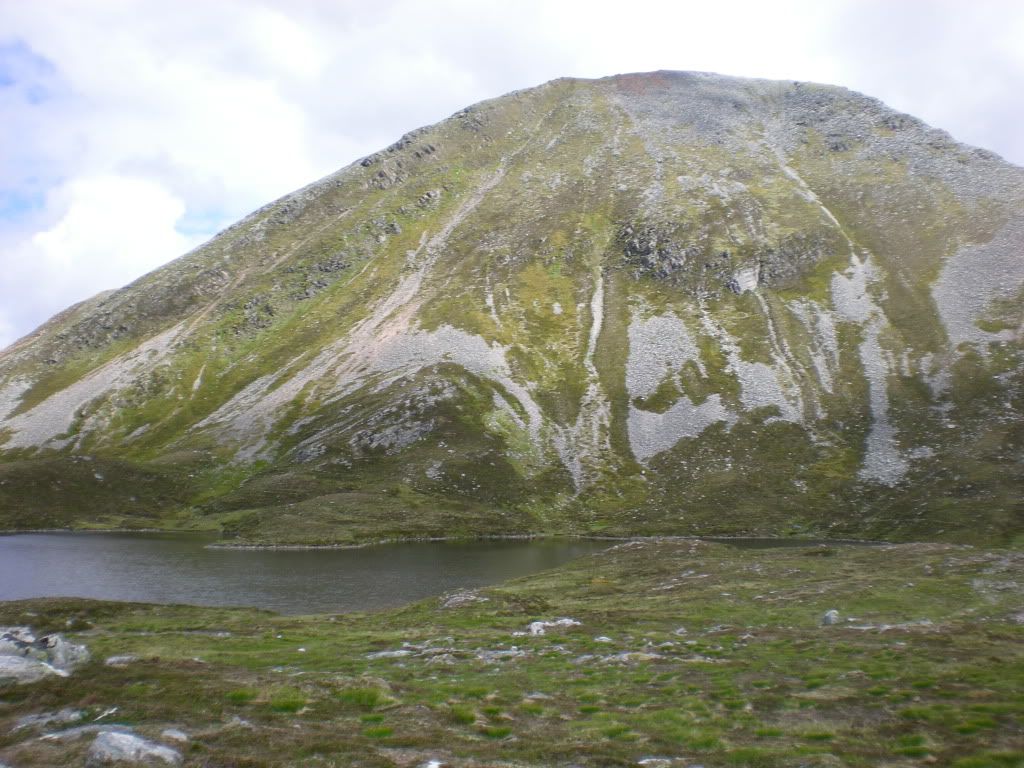 They say that Sgur Eilde Mor and Binnein Beag are awquardly allocated for efficient munrobagging. Anyway there is a nice campside there SW of Binnein Beag.
Somehow it was allready afternoon and I was smelling rain.
It's allways good to pitch the tent before the rain starts.
I notice that I should have turned the tent the other way to match the mountain behind in the horizon.
An insect eater.
Rubus Chamaemorus.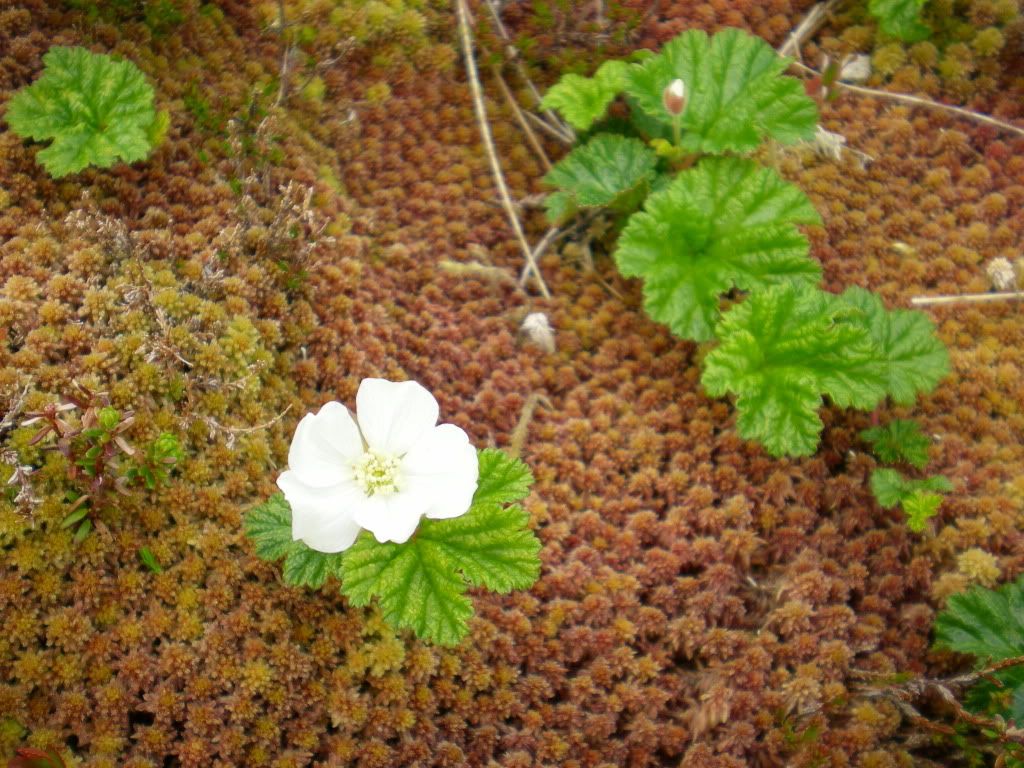 The first raindrops.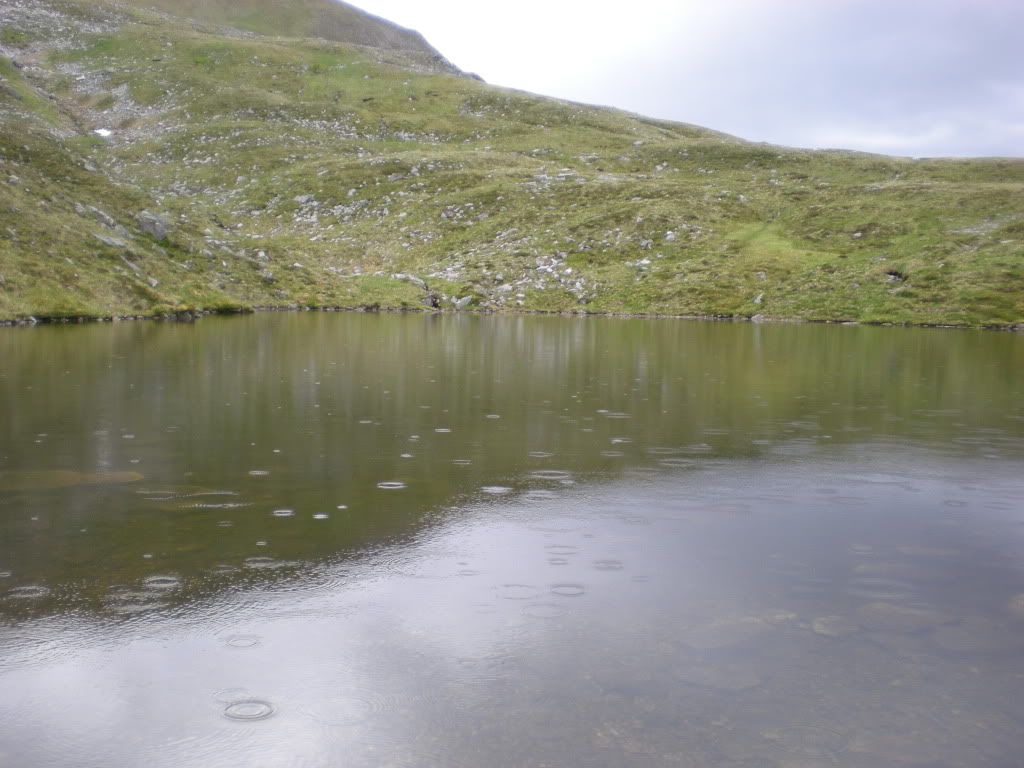 Sunday morning view:
First orienteering checkpoint on Sunday morning. a small Lochan.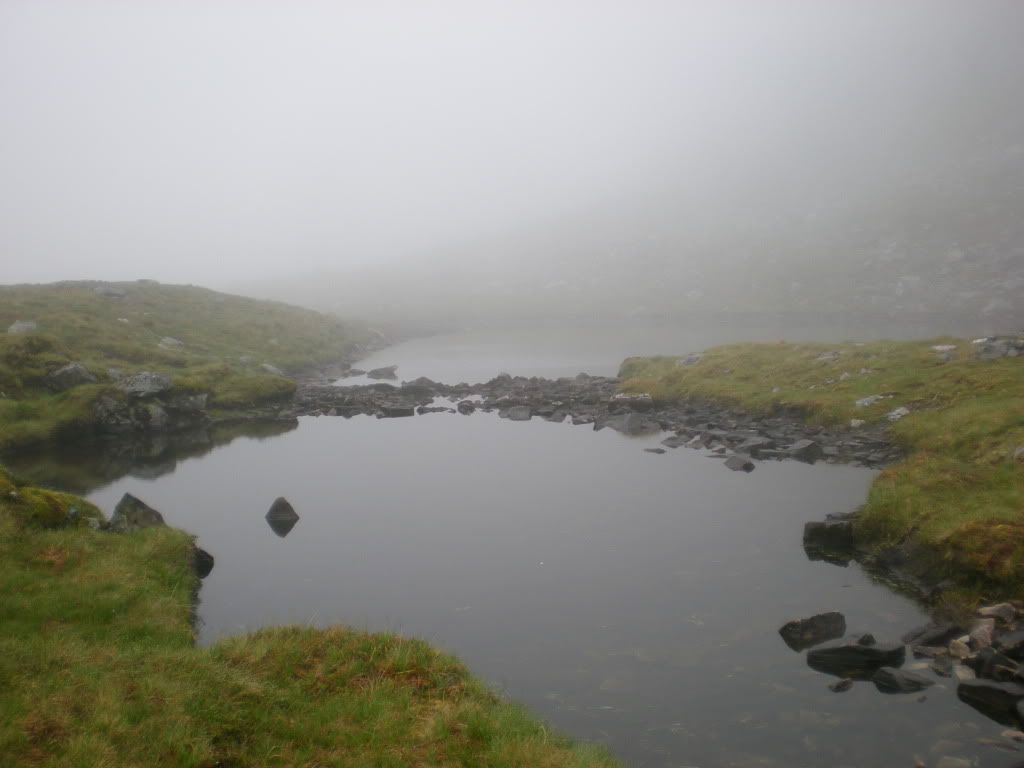 Snow: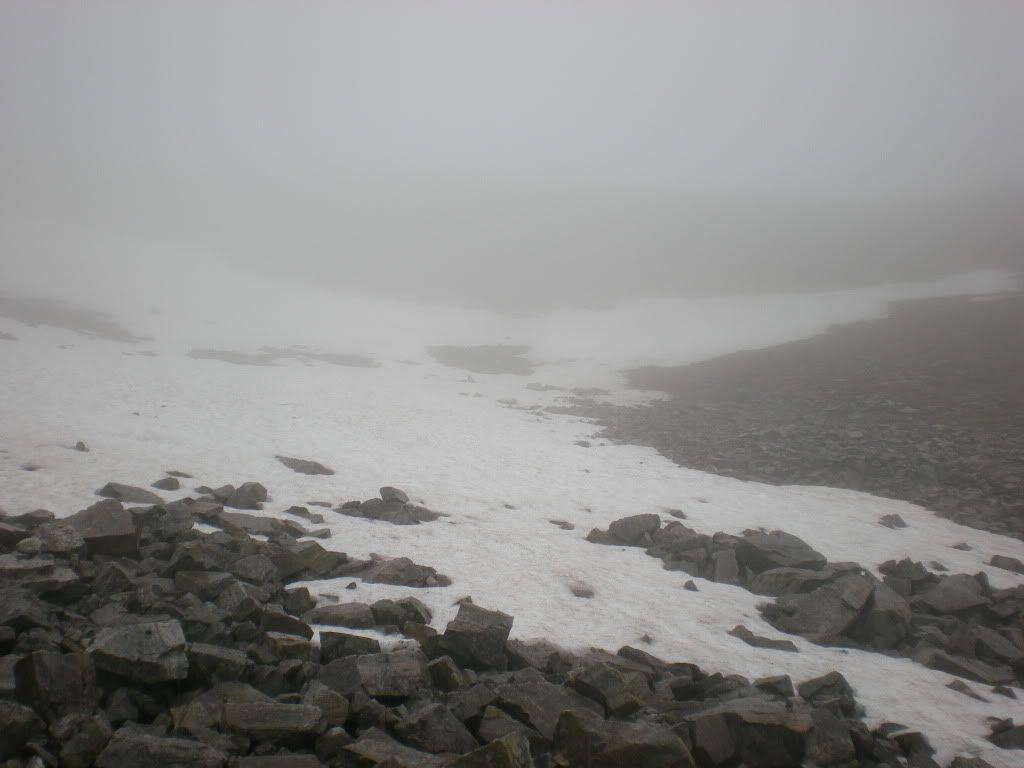 A narrow ridge on Binnein Mor.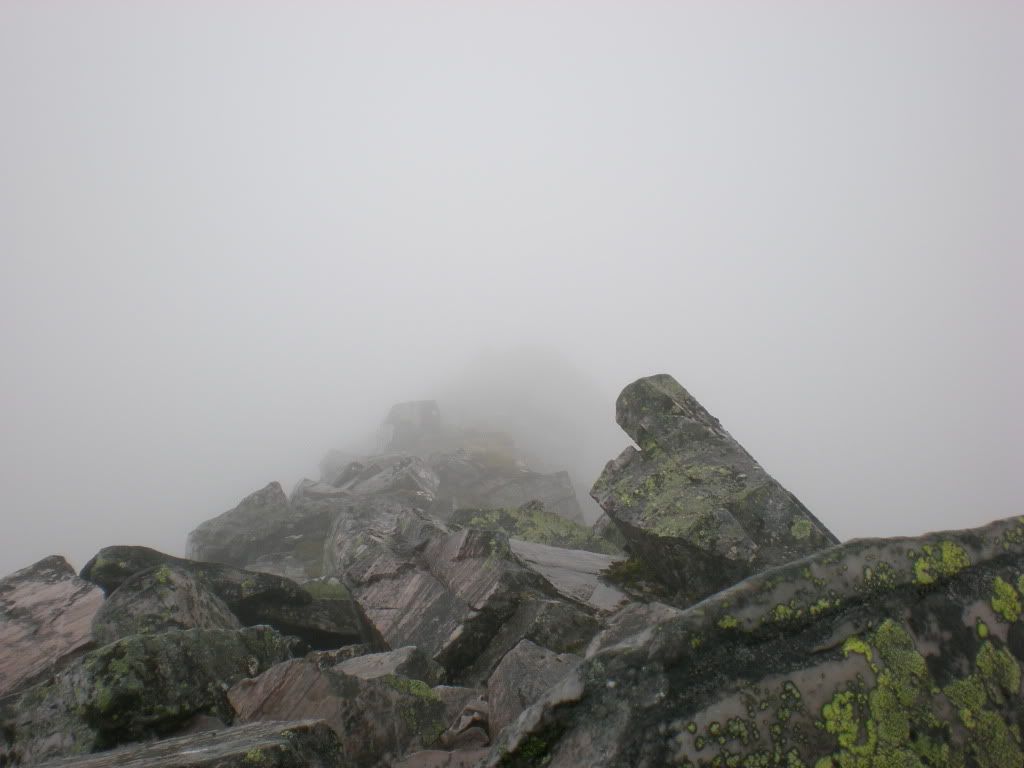 Sometimes I like to walk in the fog.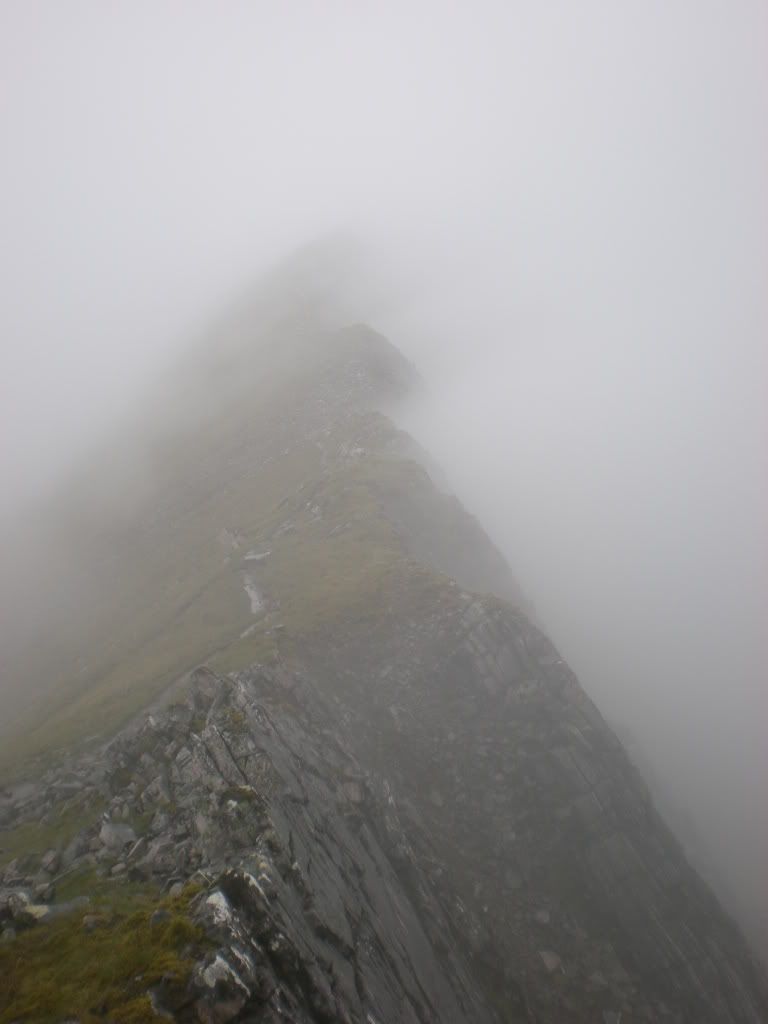 You can see many things: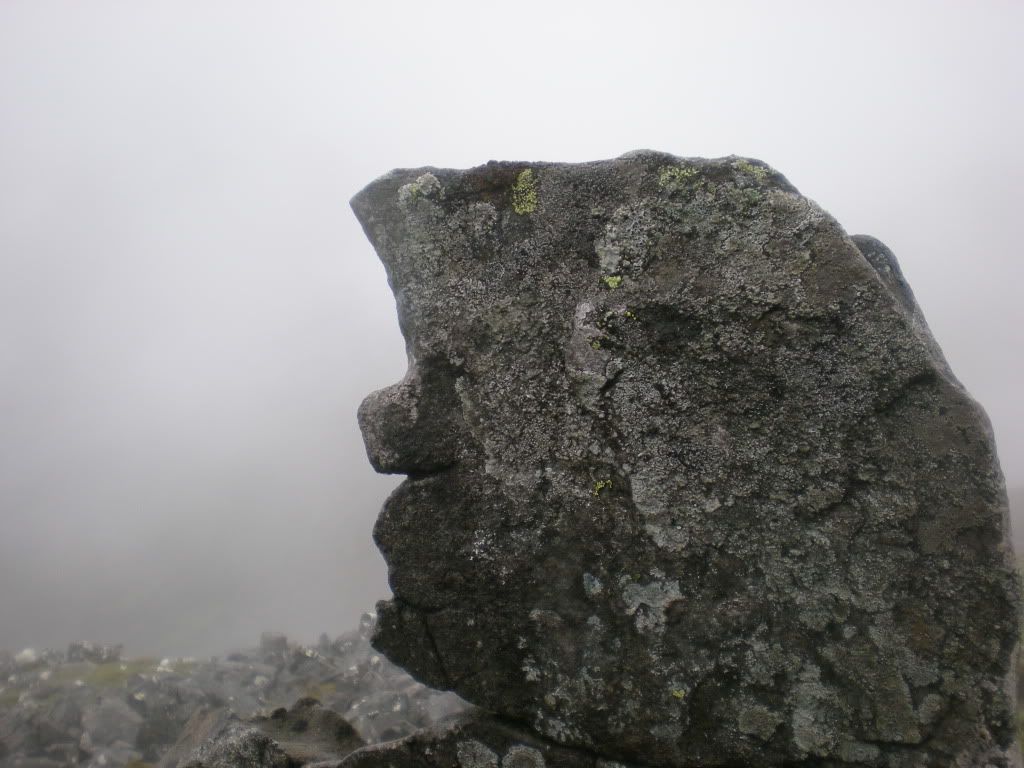 Easter island?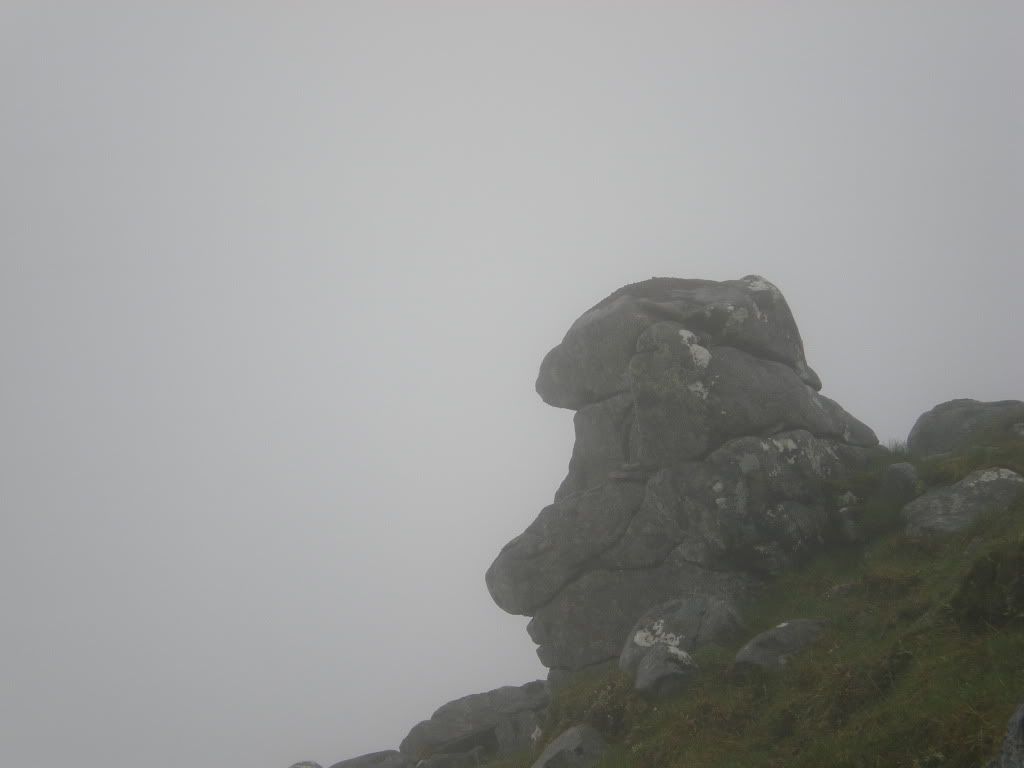 A living creature too: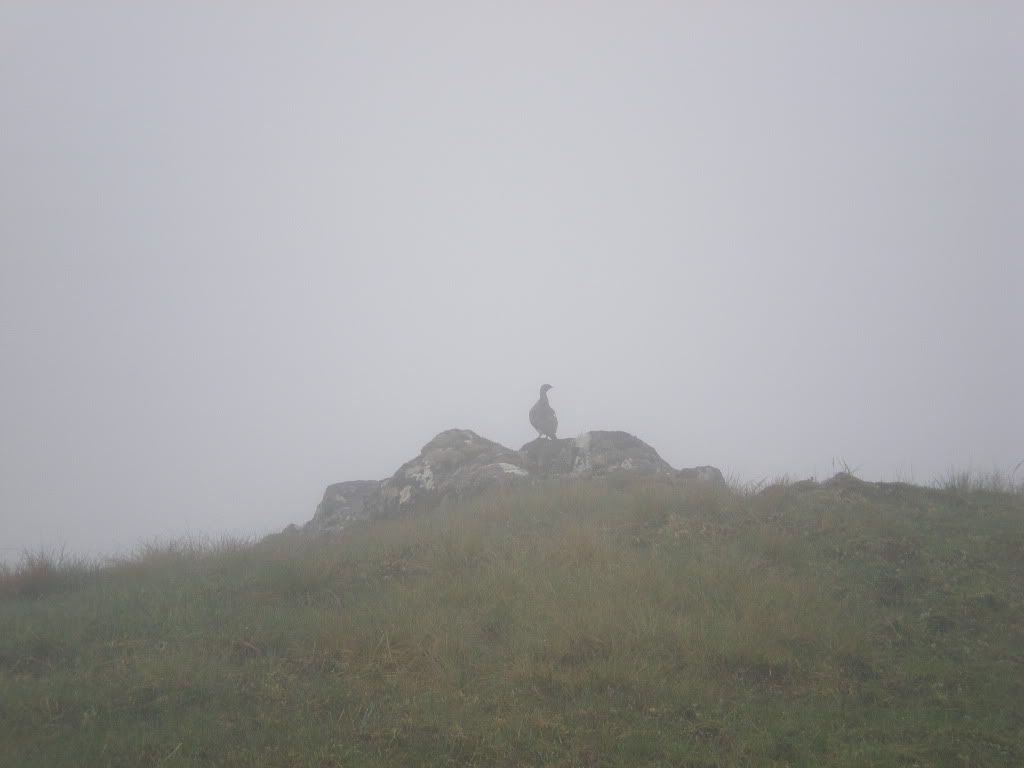 I had given up the chance of seeing people on this sunday when I met a group of English mountaineers doing the ring of Steall, just there on the ridge near an Garbhanach.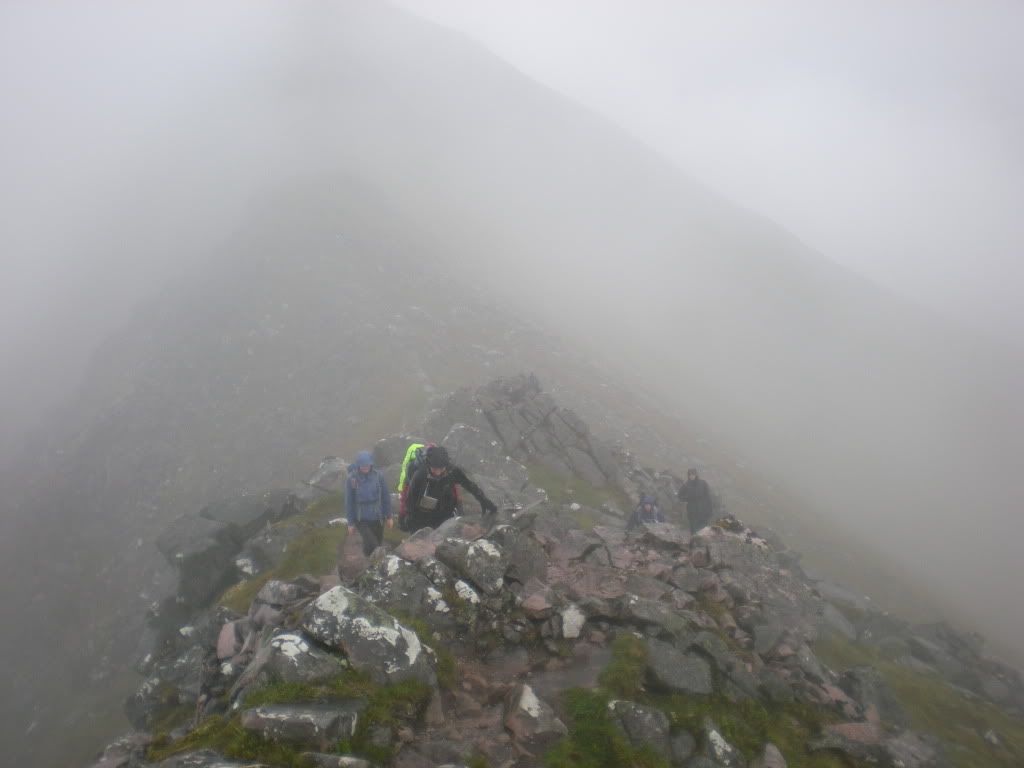 And this is me:
Nice view with special light.
This is the valley I am going down. It is clearing up. 1000 meters descend from Am Bodach to Kinlochmore.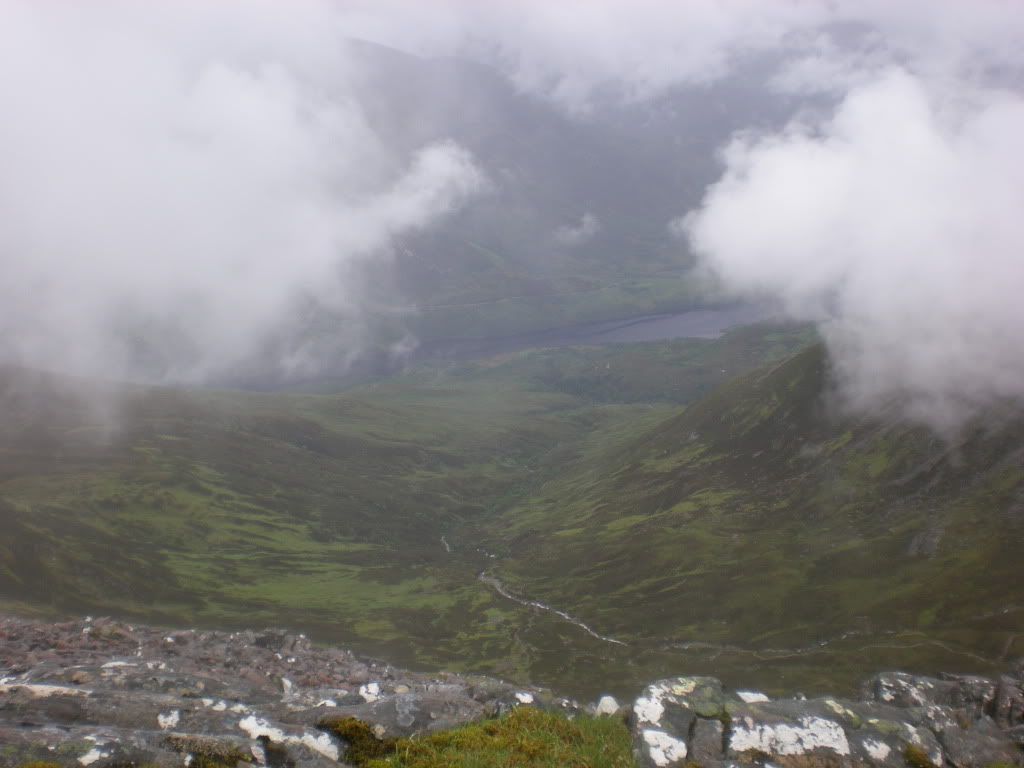 Some more flowers:
Quercus robur
On the way back to Kinlochmore I walked part of the West Highland Way.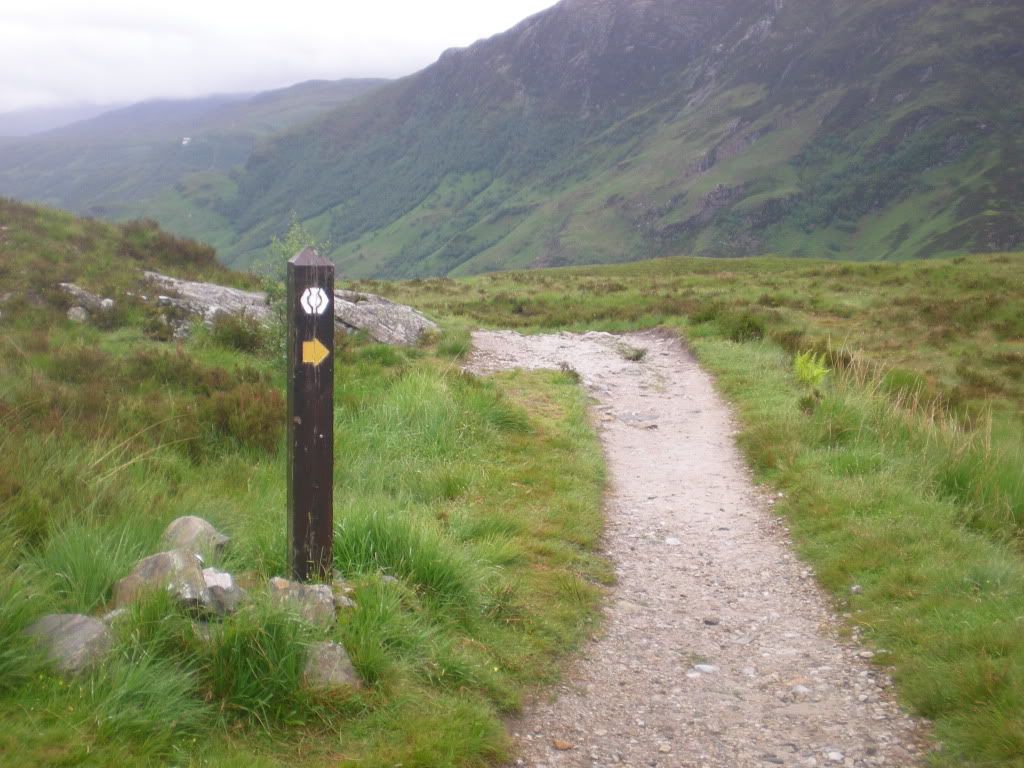 Anyway it was a memorable trip. You see much in the fog, even if you don't see all at once.