This is the route description:
I skipped James Watt pub and used Saturday afternoon to go to Glen Lyon, where I found a nice camp site for the evening. Then it is possible to start early walking on Sunday morning.
First you walk in a green tunnel through the beech forest.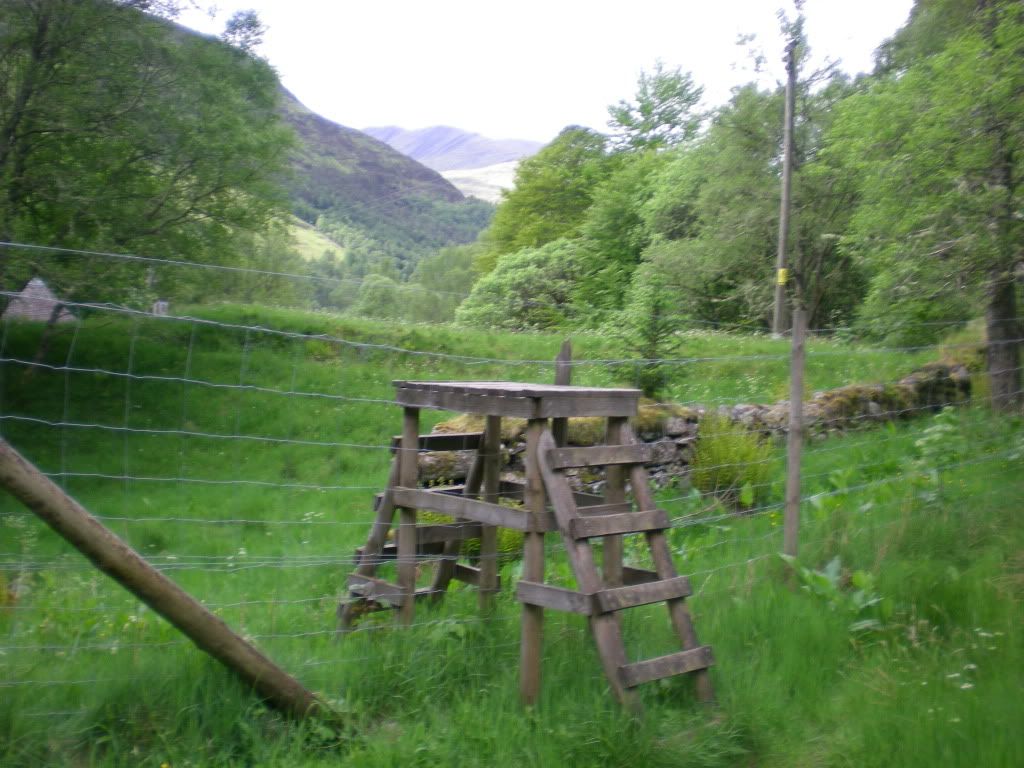 Then you jump the fence.
Then you climb a little, and can enjoy a very nice morning view of Glen Lyon.
Take care so you don't step on this little bird. He is hard to see and lives on the path. The mother is not far away.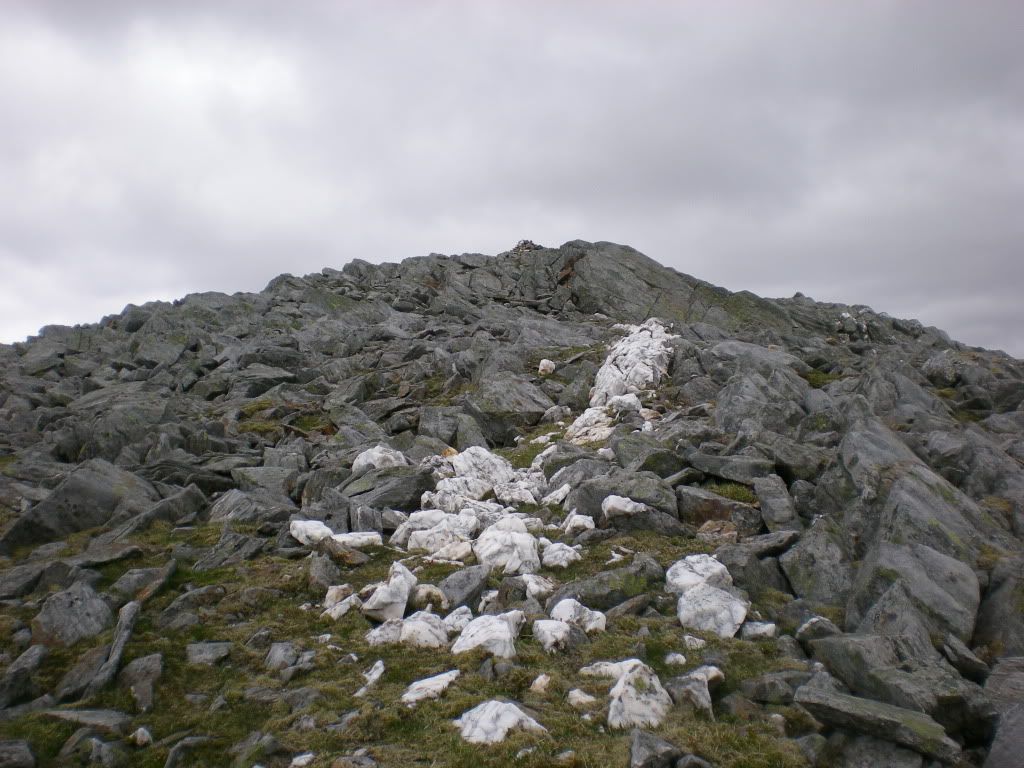 This is Meall nan Aighean.
This is some Baltic weather on the way over the Meall Liath. (Snow.)
Things are back to normal again you think as you climb Carn Mairg.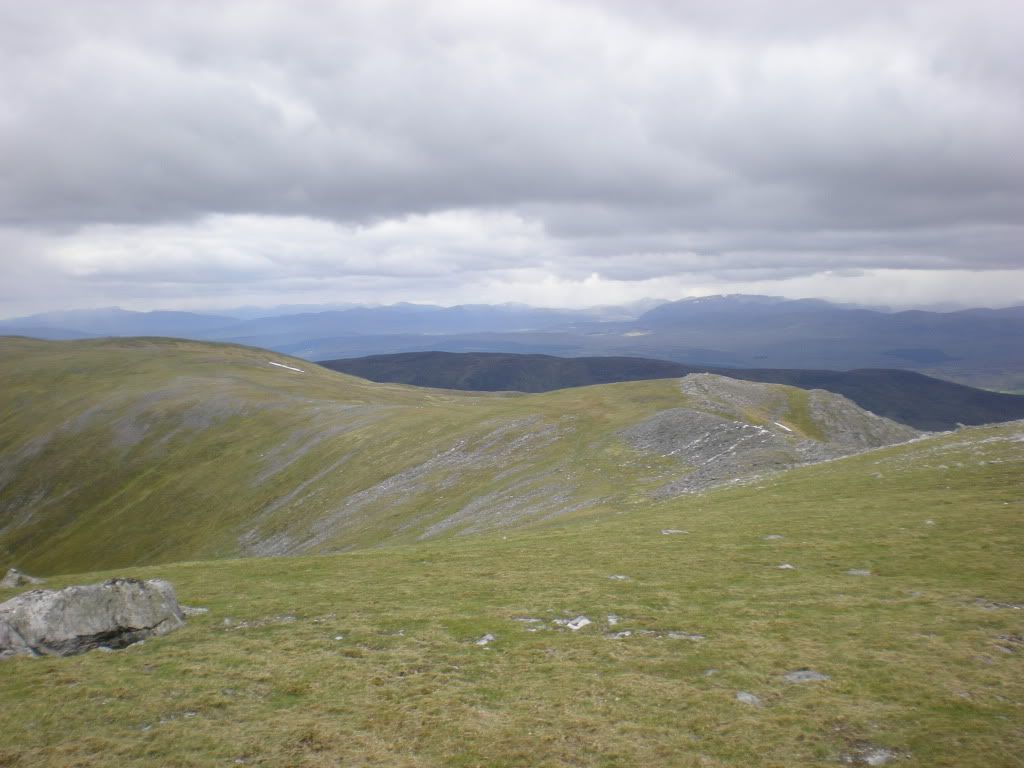 This is a very walker friendly ridge.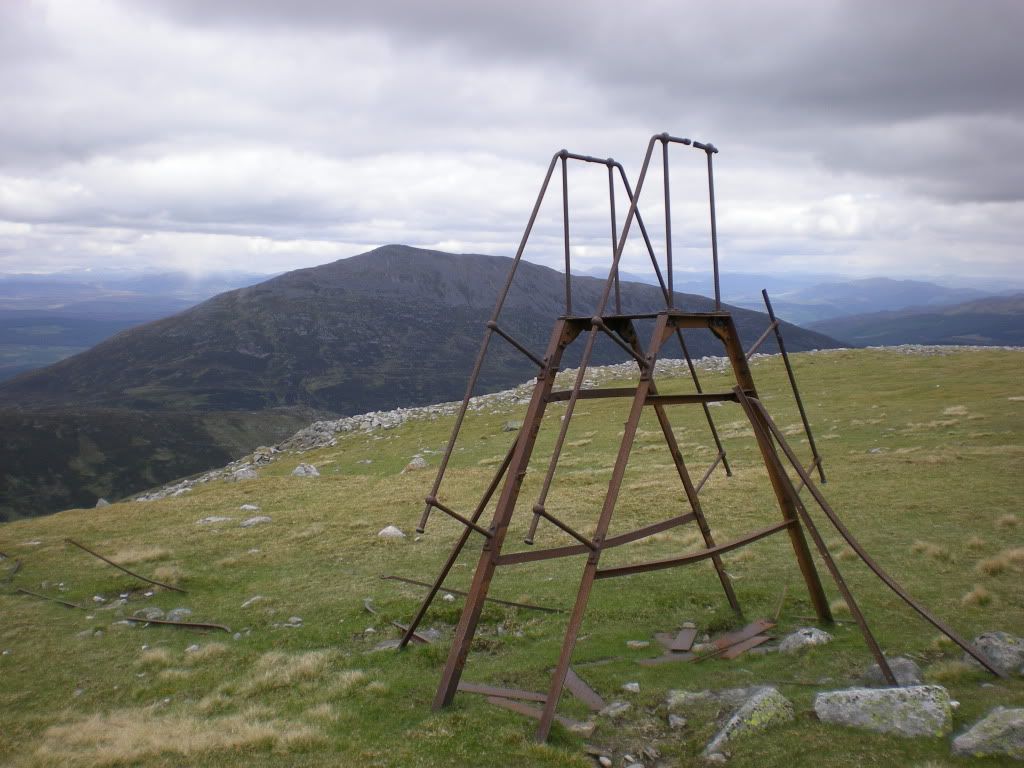 But take care on the stairs!
View towards Schiehallion.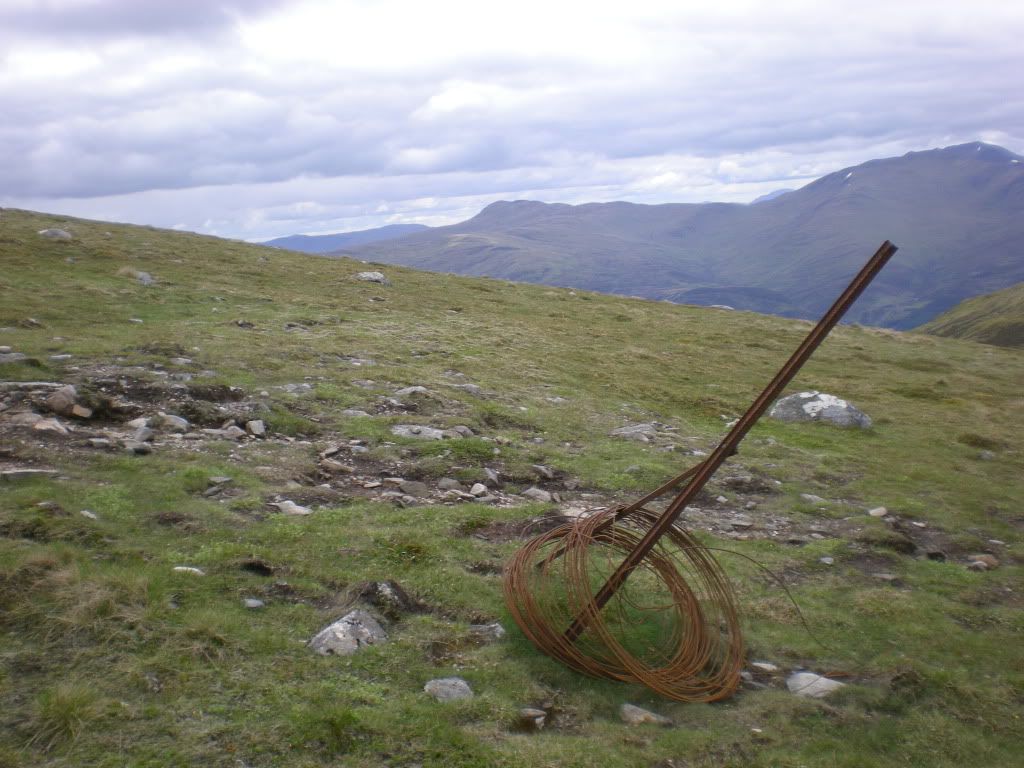 Some more scrap iron. Or is it mountain art?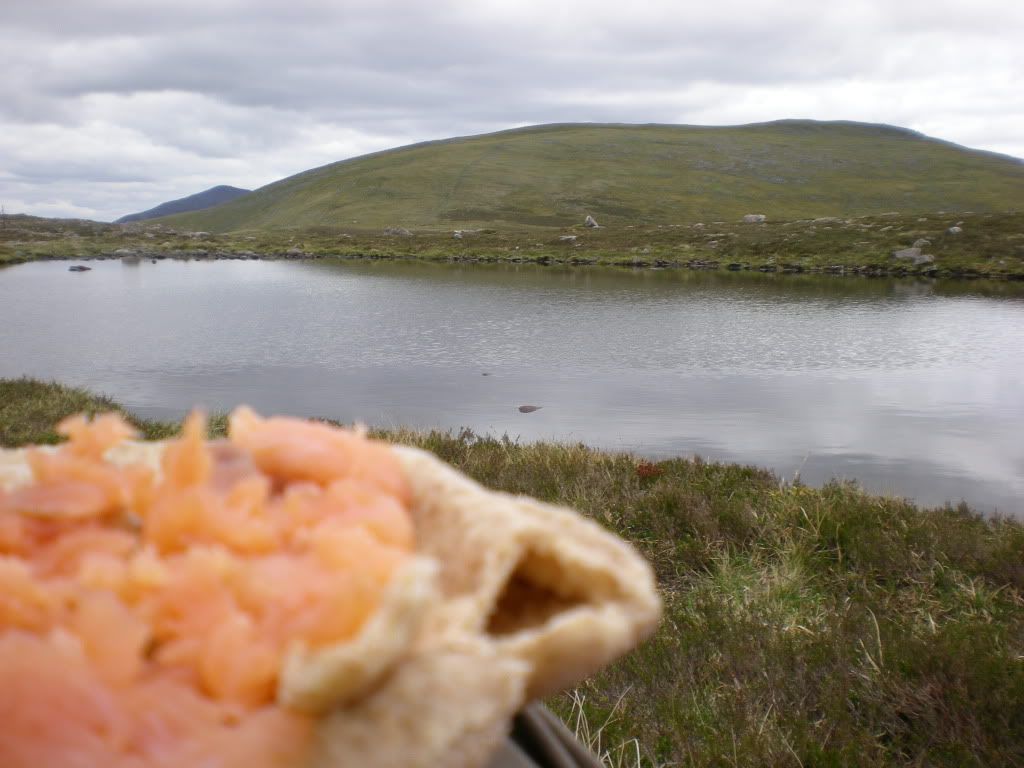 Lunch at the Lochan east of Meall Garbh. (The fish is from Tesco).
More metal art on top of Meall Garbh.
You see the vegetation on Carn Gorm.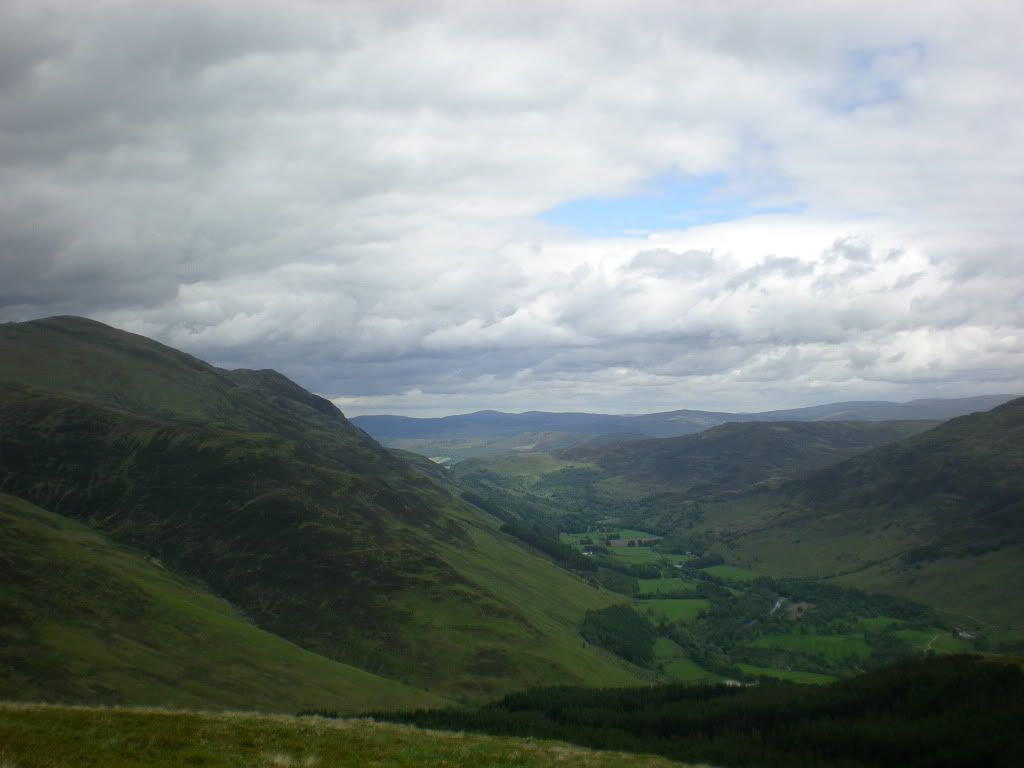 You see blue sky in the east of Glen Lyon. And you see the ridge where you walked up to Meall nan Aighean early in the morning, where you almost stepped on a wee bird.
A part of the cultural landscape.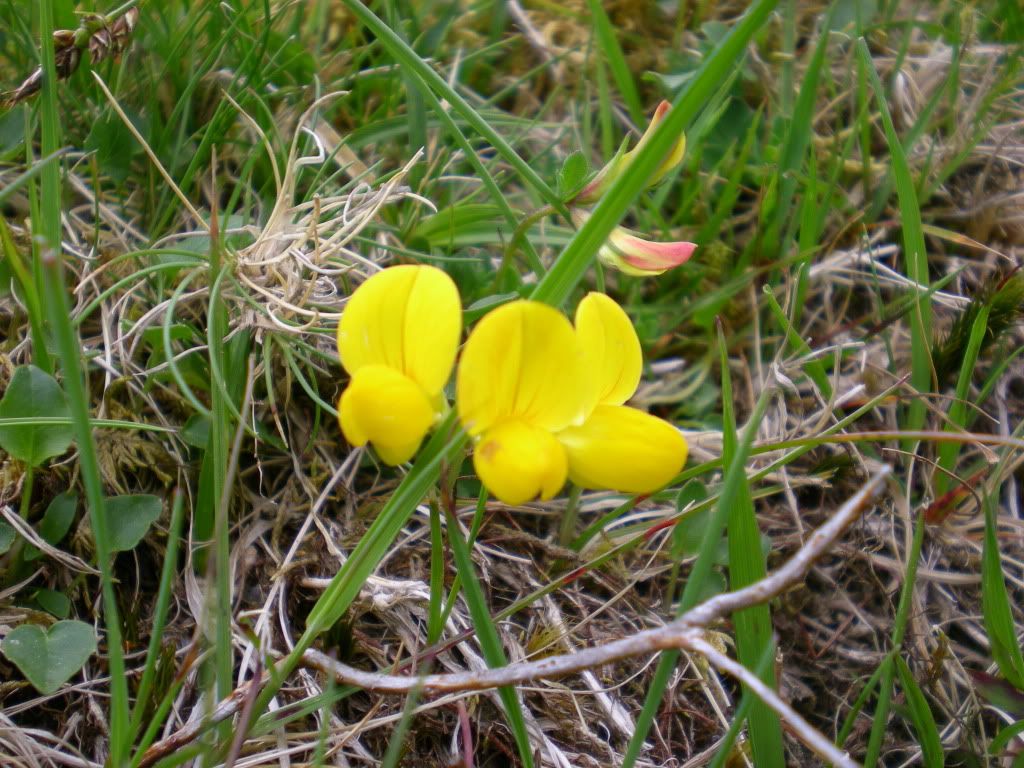 A nice day out. The anticlockwise circuit is completed.