This is the route description:
Someone tells you on Saturday morning that it's not raining. You look out of the window, and it's true. You drive to the carpark near the old bridge over river Fyne. Then it starts raining. You think to yourself: Do I want this? The question remains unanswered. It's a cumbersome process to wear raingear inside the car. When you are finished with that it stops raining again. You open the door, and immediately the midges attack you.
This is where you start: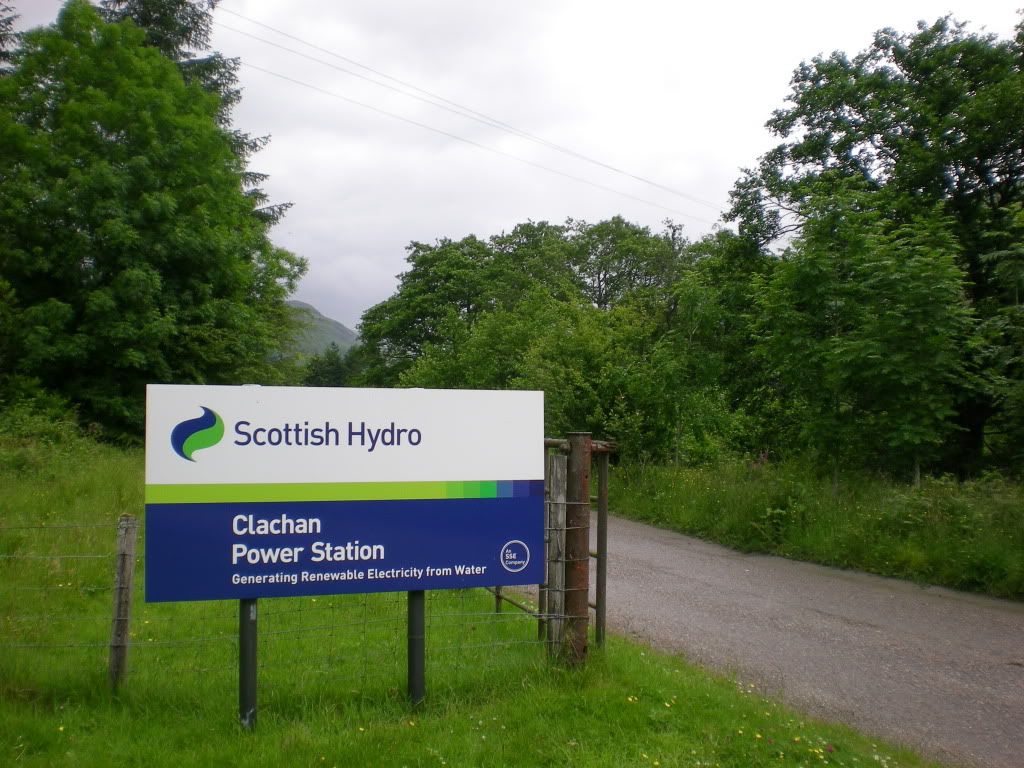 You meet some strange creatures on your way. (Where is my wool?).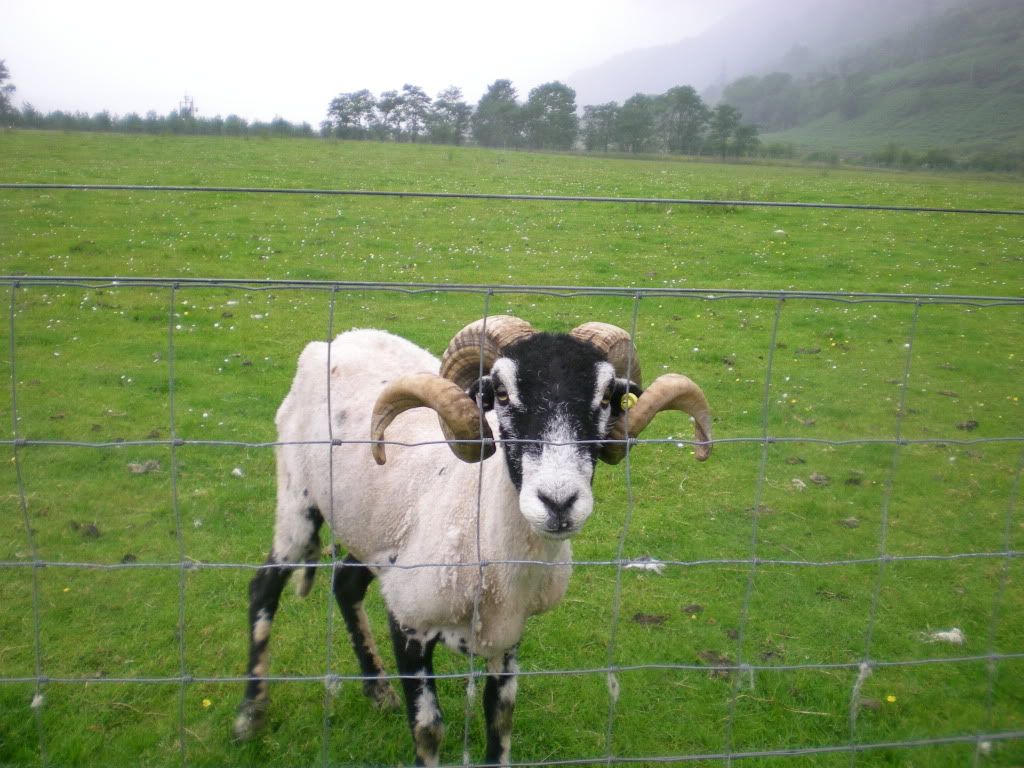 You want to climb a little to gain some altitude.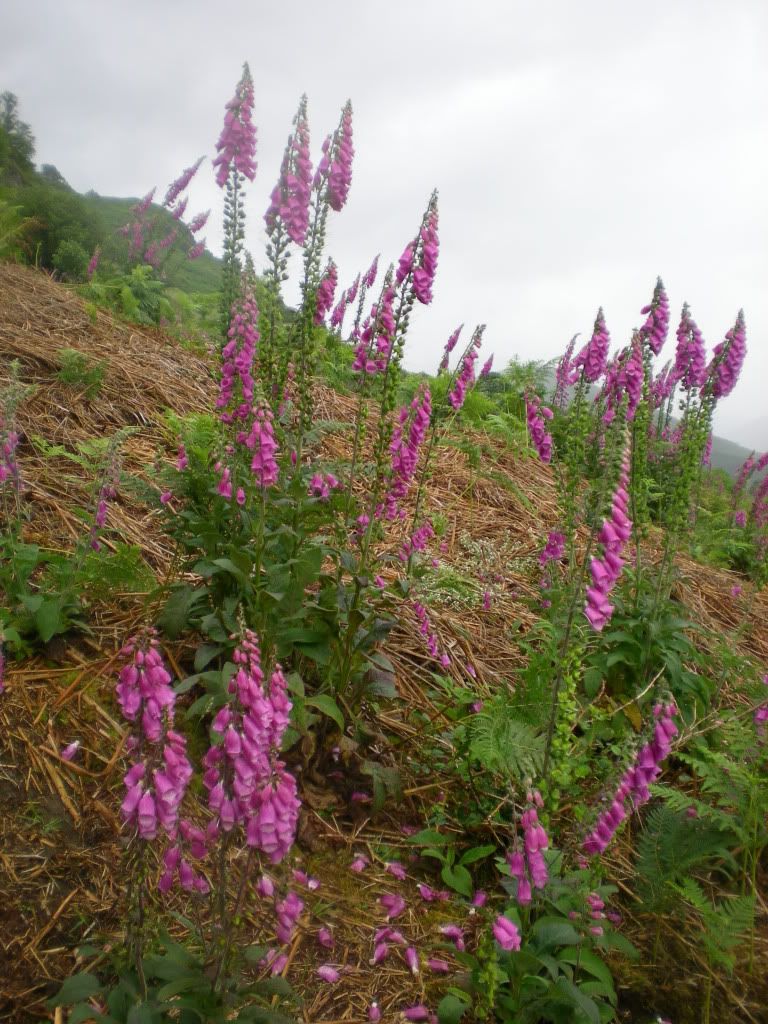 Digitalis purpurea: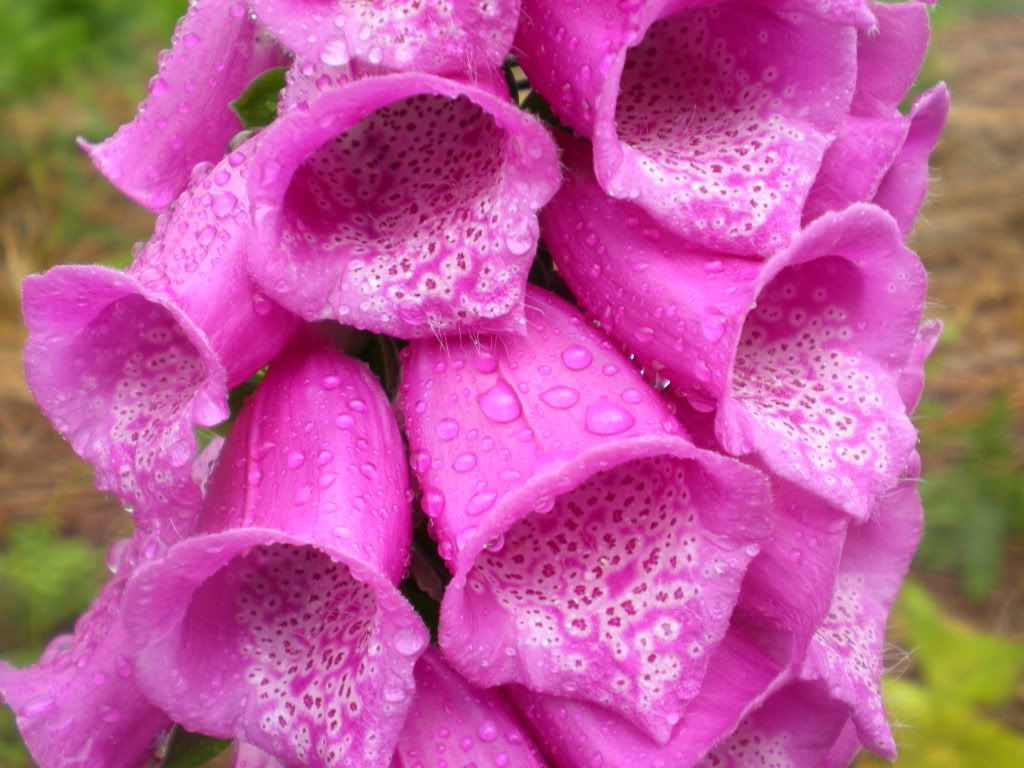 It's steep in the beginning but the reward is ridge walking once over the edge.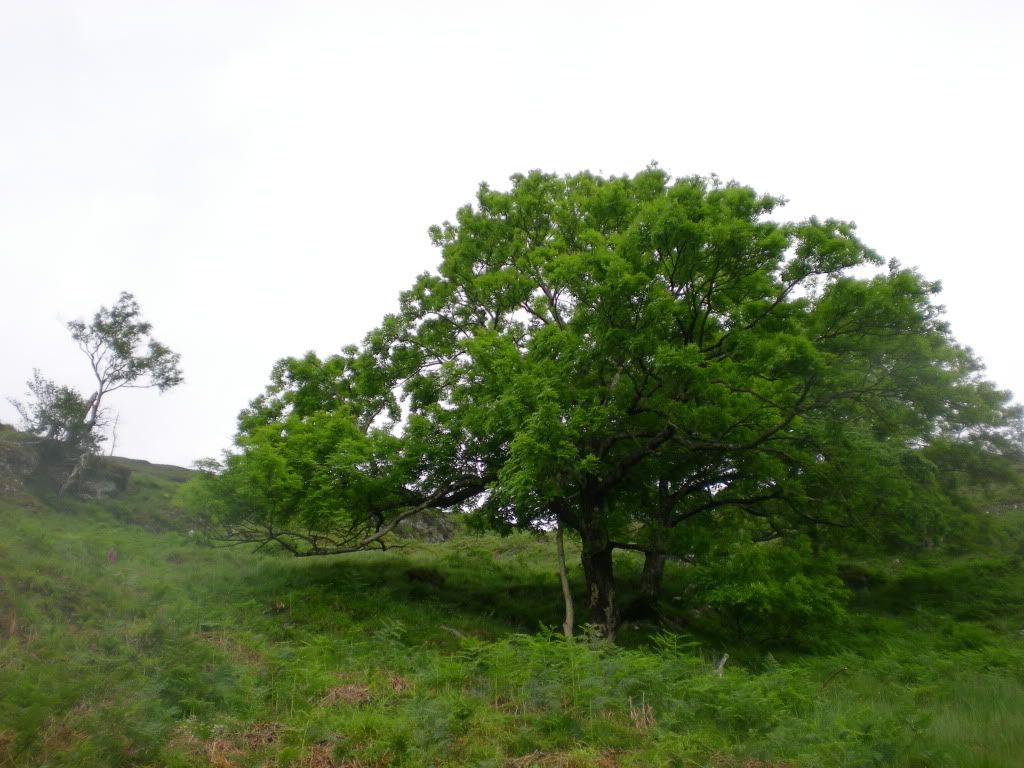 Nice view of Loch Fyne. The clouds are pretty low.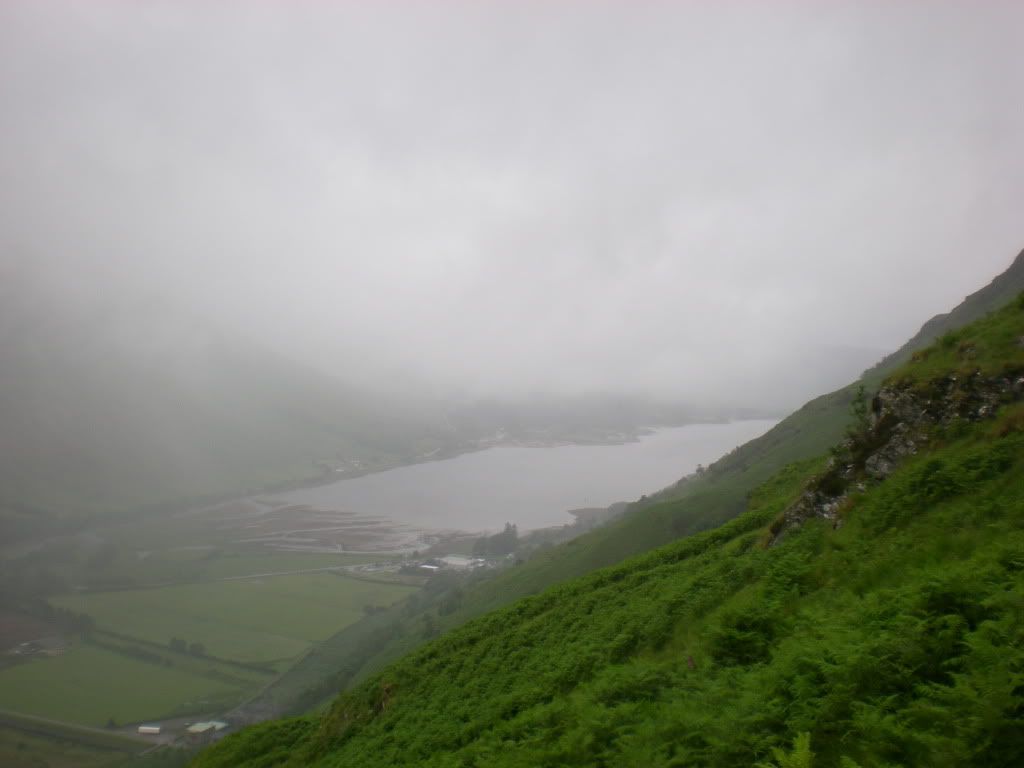 Many nice waterfalls today: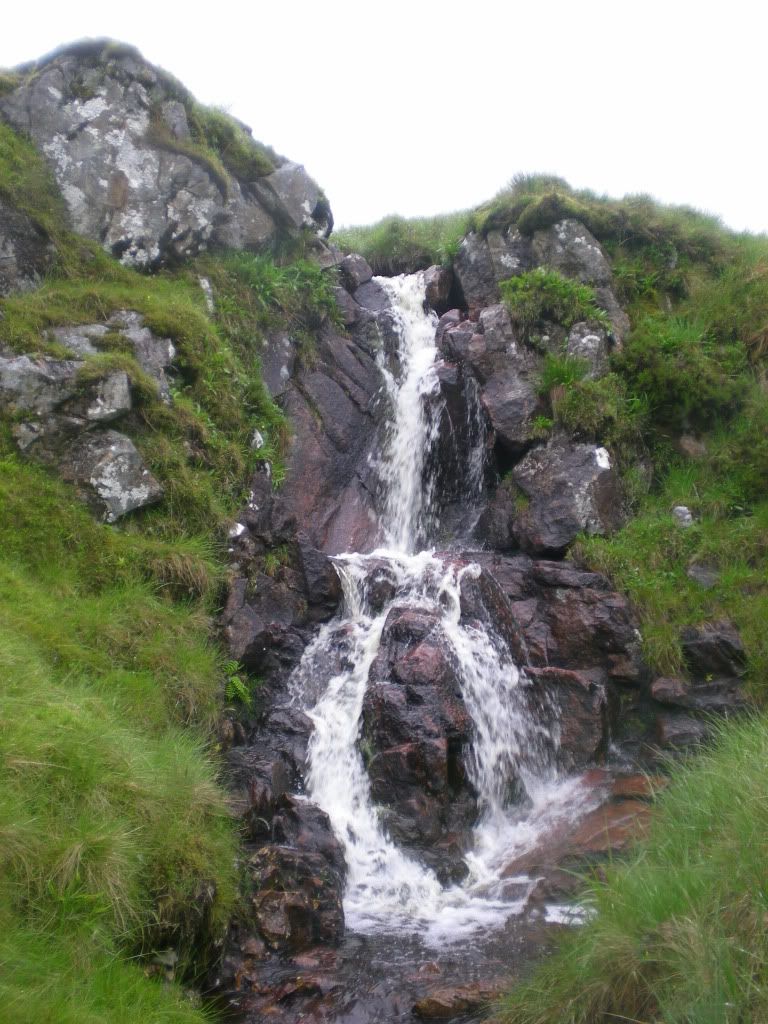 But the ridge is a bit foggy and boggy some places.
This is culture and history you think. People used to work here.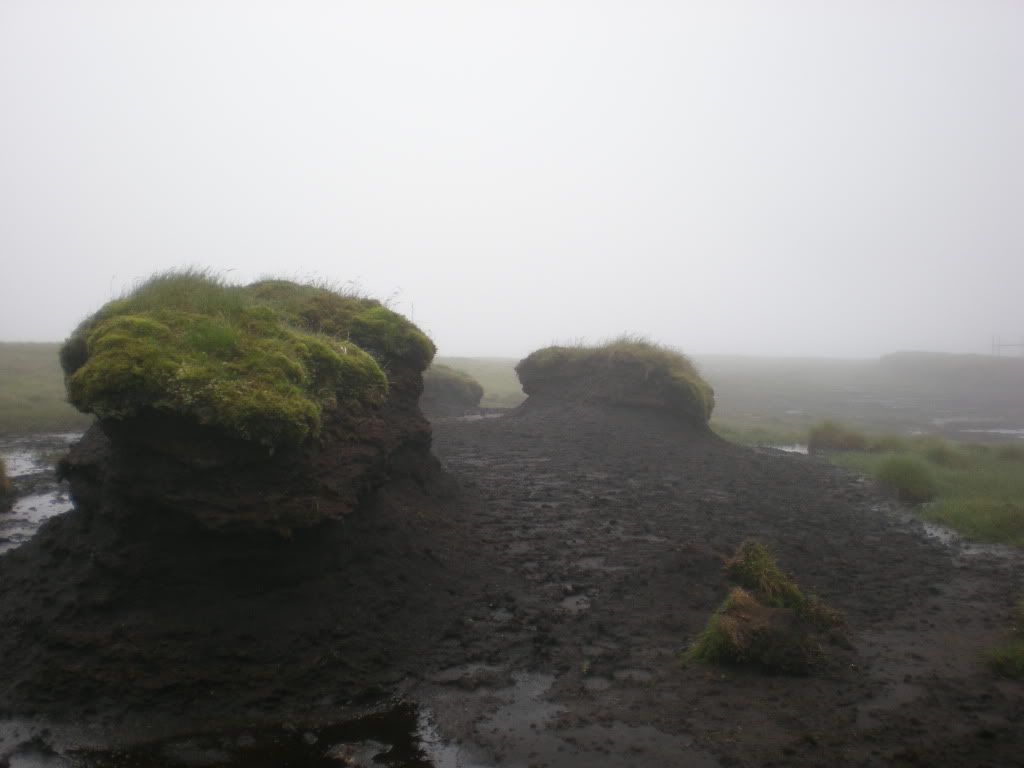 You think about your woolen underwear when you see this little mountain.
Your eyes see snow in the fog? It would be no surprice.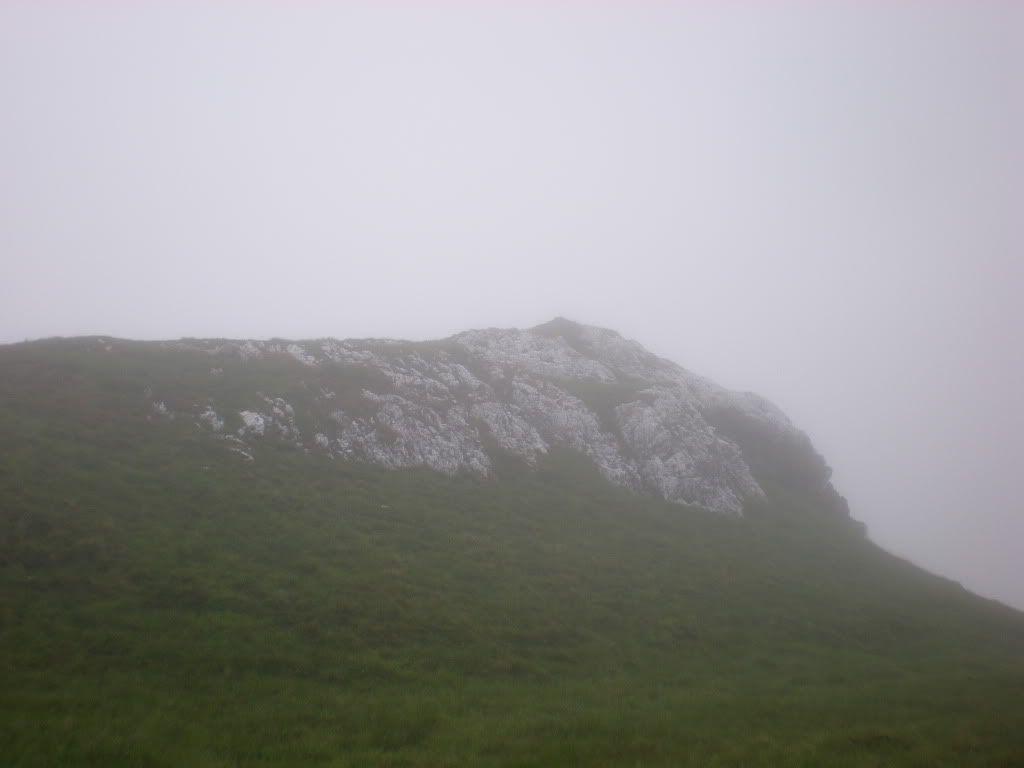 But it isn't snow.
Sugar?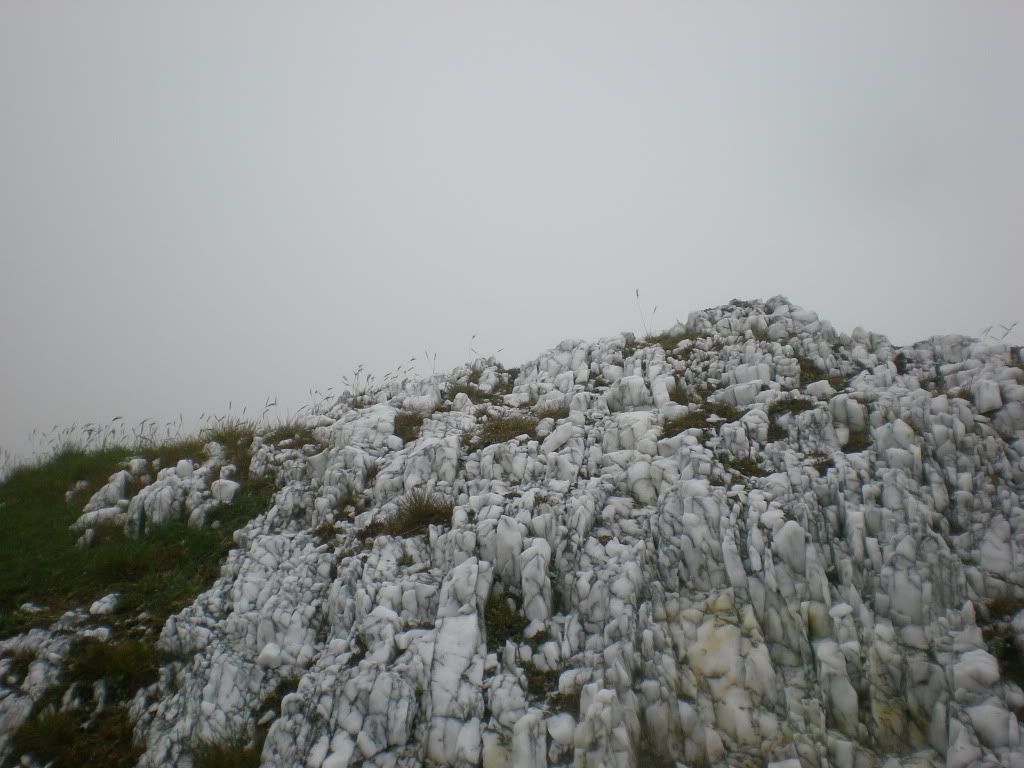 This is from the ridge of Beinn Chas.
A nameless lochan.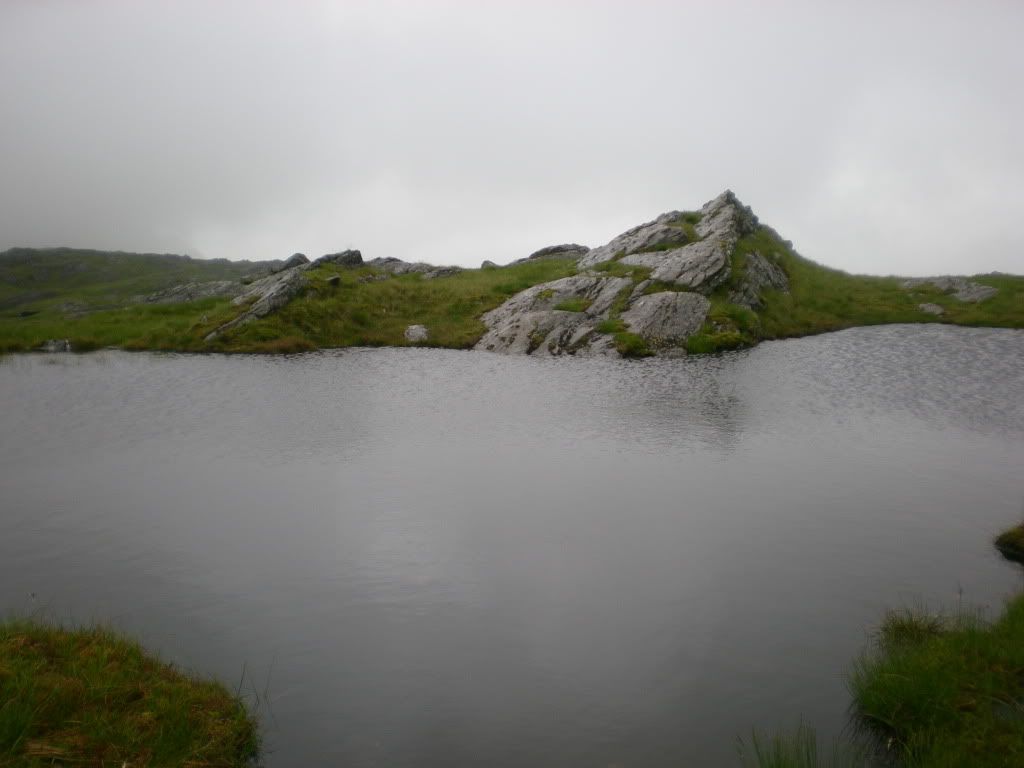 The fog lifts and you see this glen. Rob Roy had a house down there.
You can have your fruitbreak between the two boulders. Don't forget the five a'day.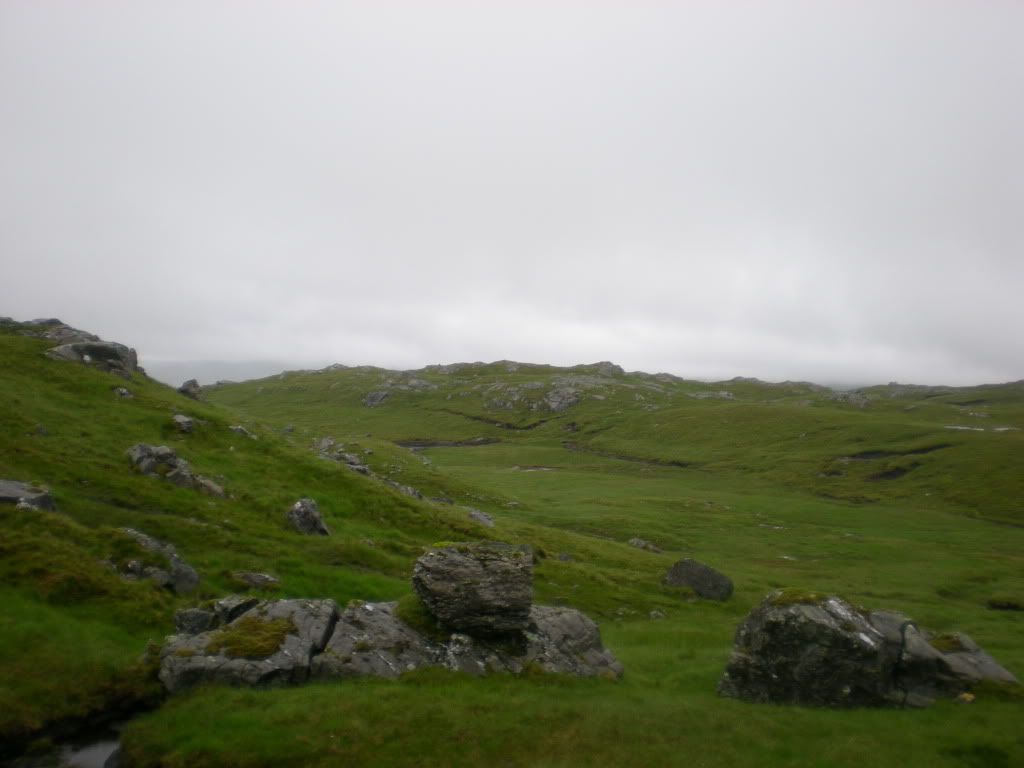 When you want go on navigating, the fog comes back. Beinn Bhuidhe is somewhere there, behind Meall an Daimh.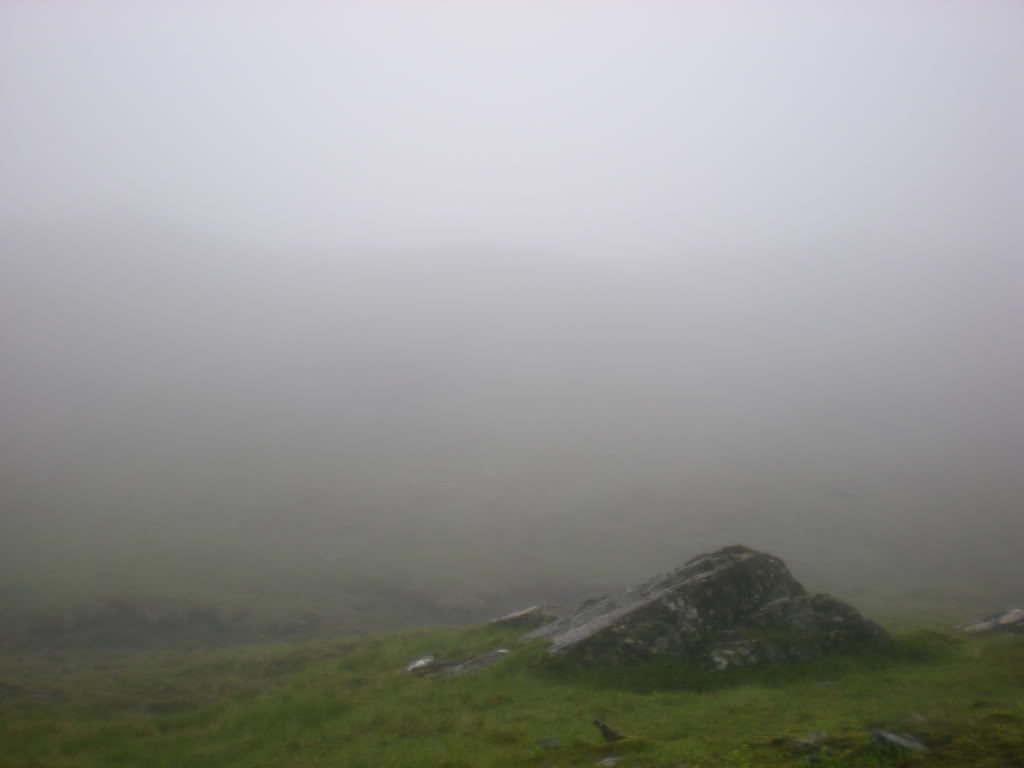 When you walk up this gully you will find the bagger's path to the summit.
This is the fundament of the trigpoint on Beinn Bhuidhe.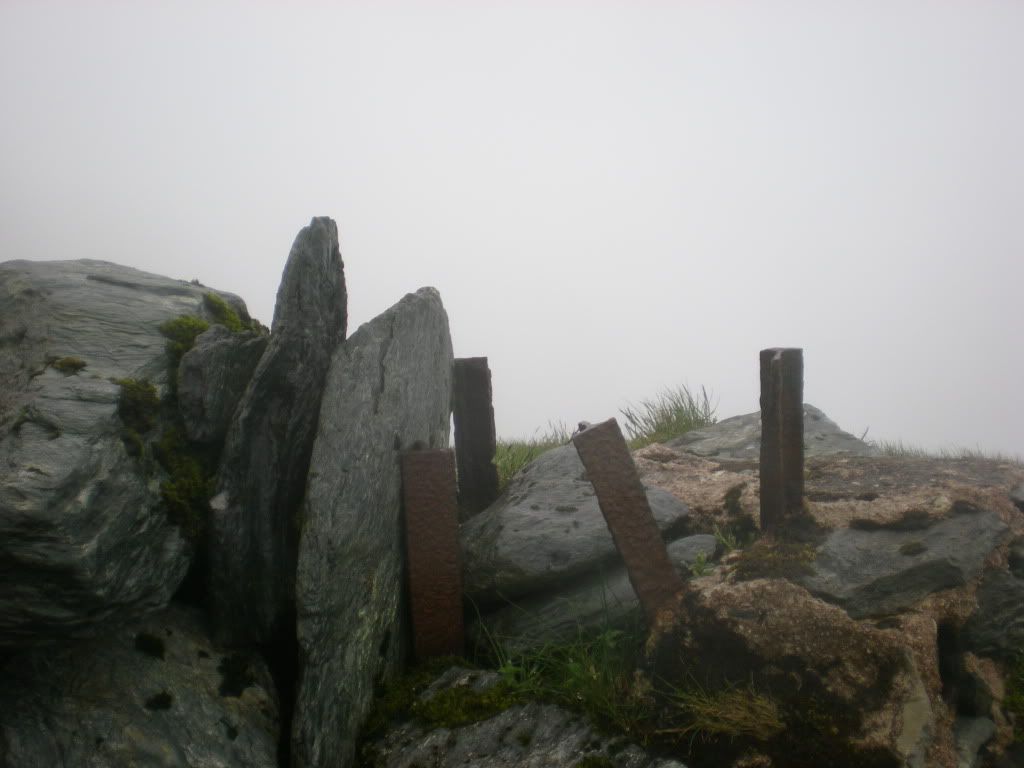 No other beauties to see up there, so you make a self portrait.
Ben Lui and Ben Nevis, and maybe the Isle of skye....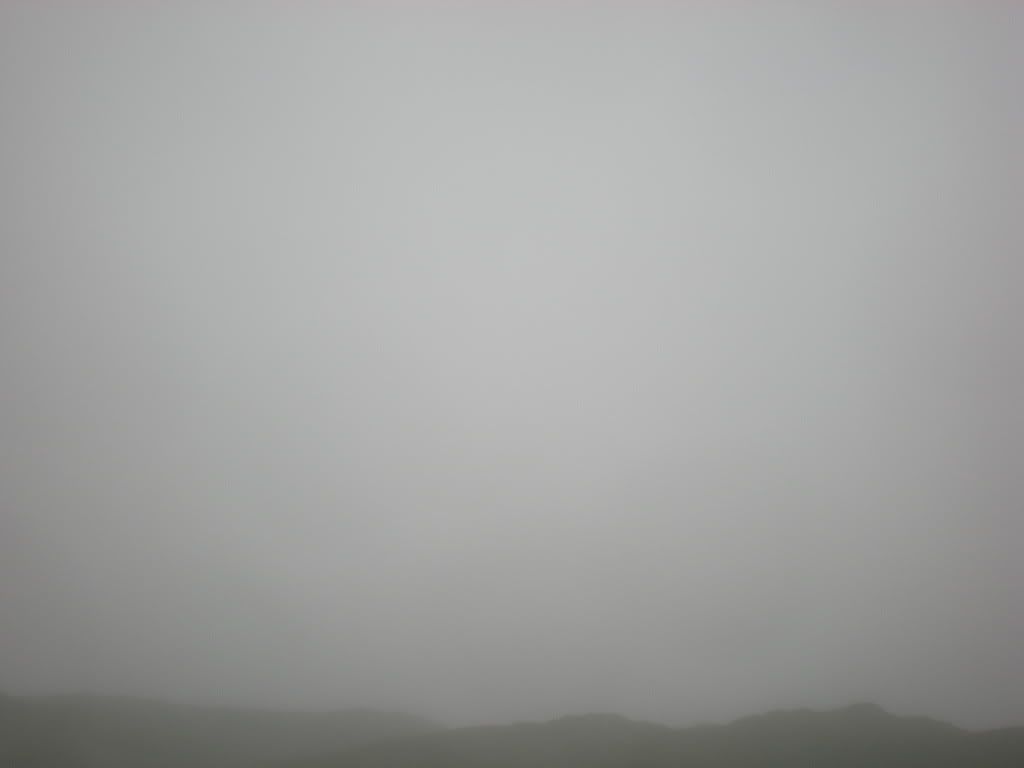 This is the cairn that shows you the path down from the bealach between the summit and the northern top.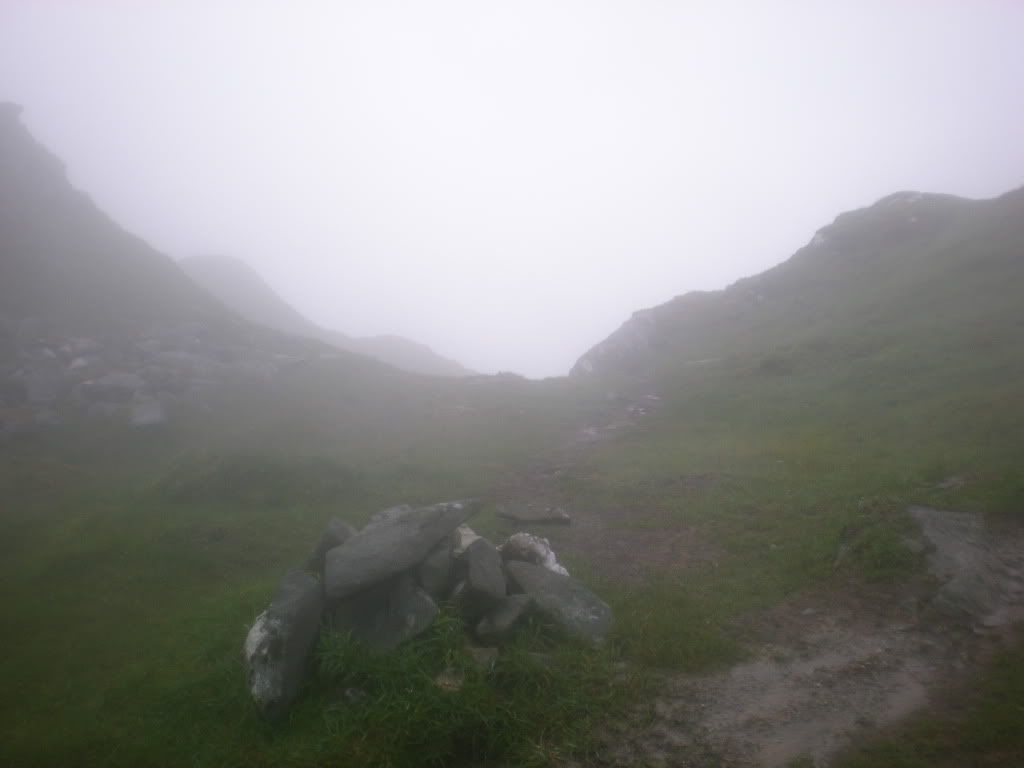 Enjoy the waterfalls on the way down.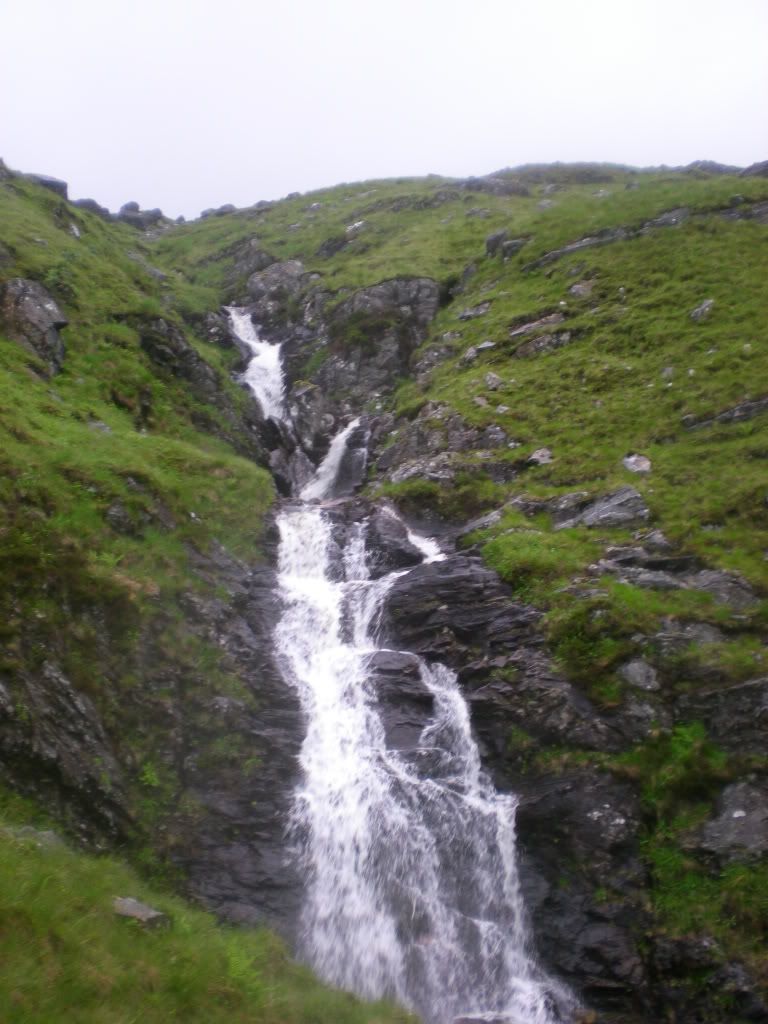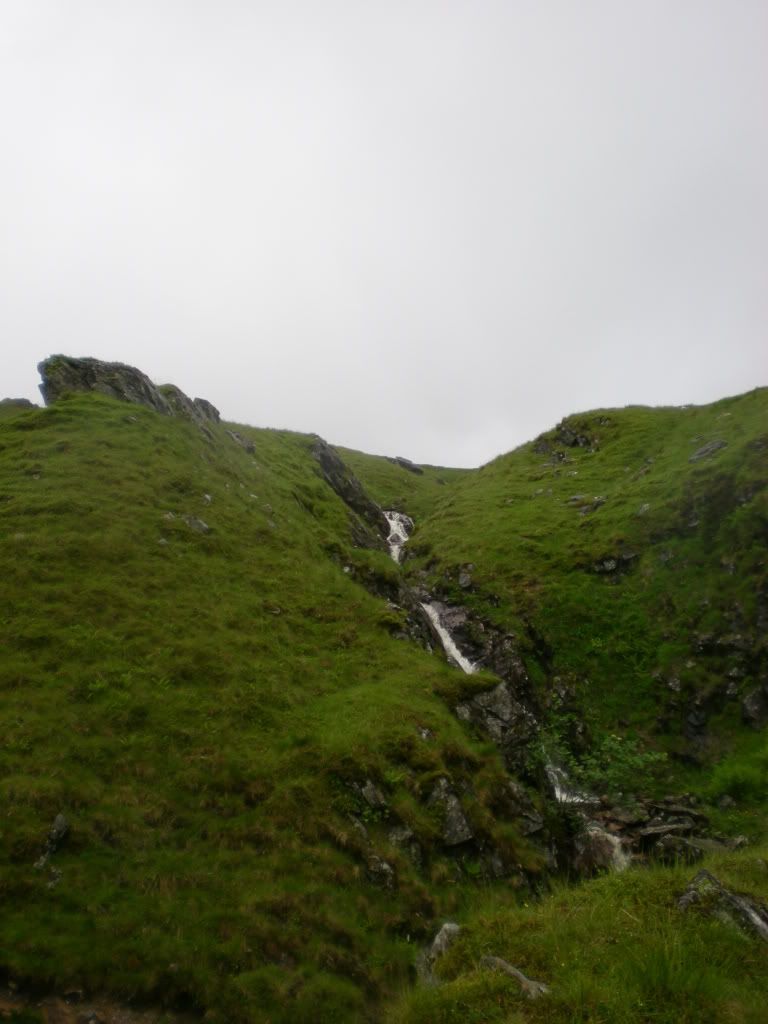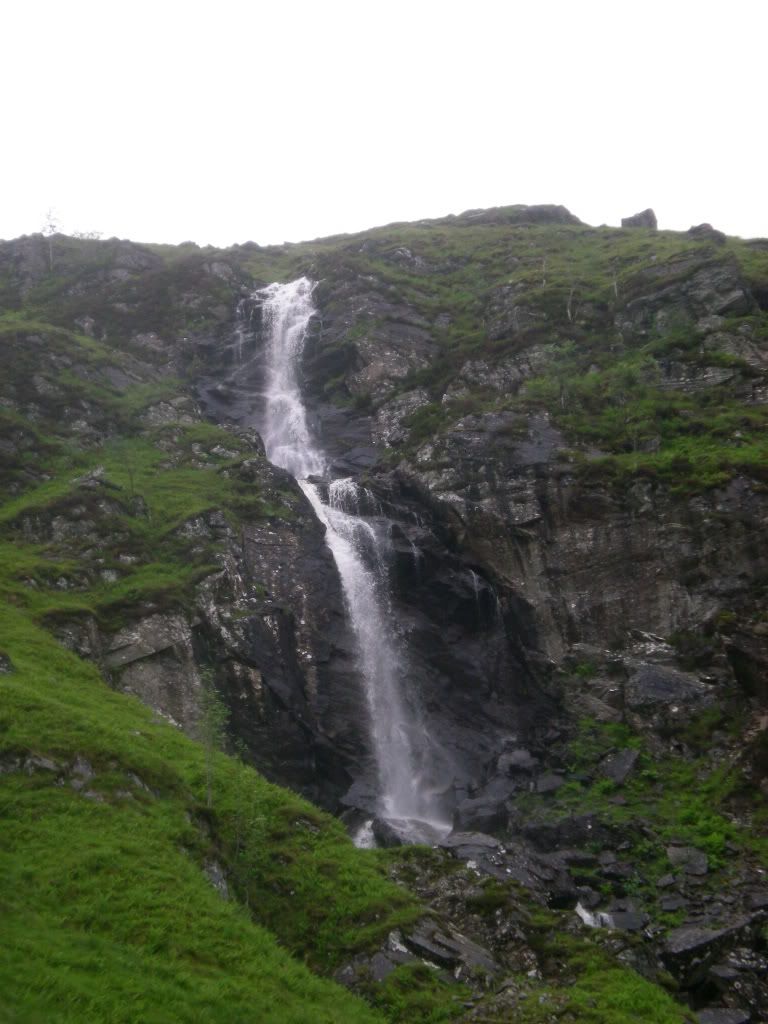 Thymus serpyllum. This is the pink season.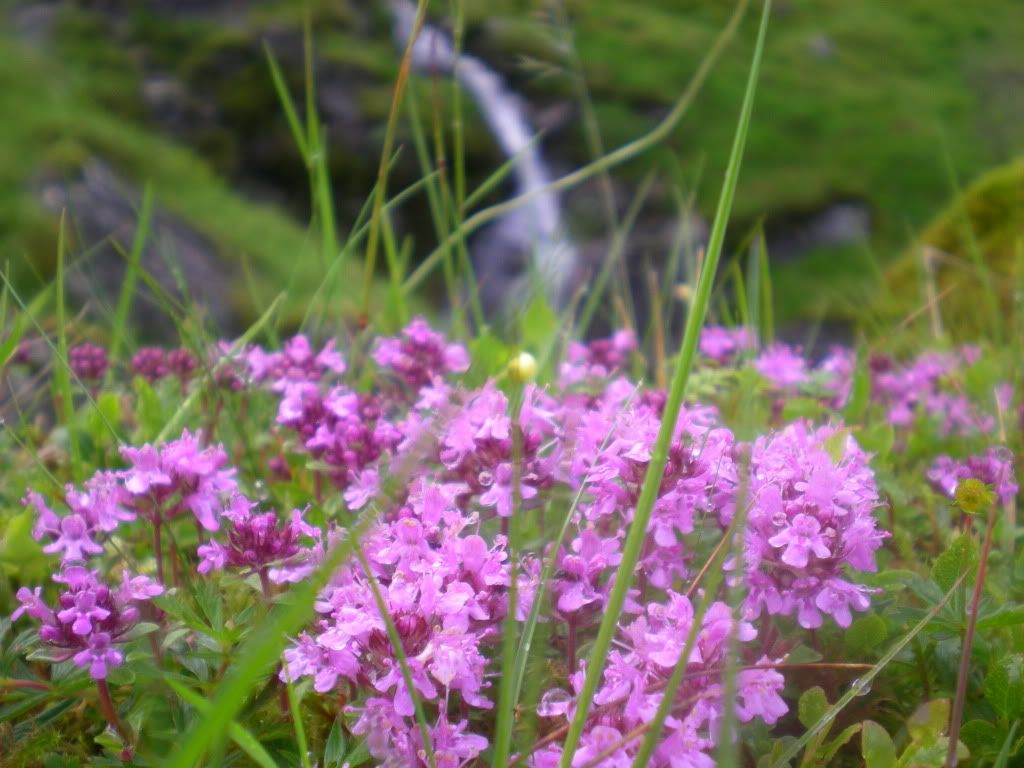 The crag on the left is the Granny Stopper. No Grannies around today.
But take care anyway.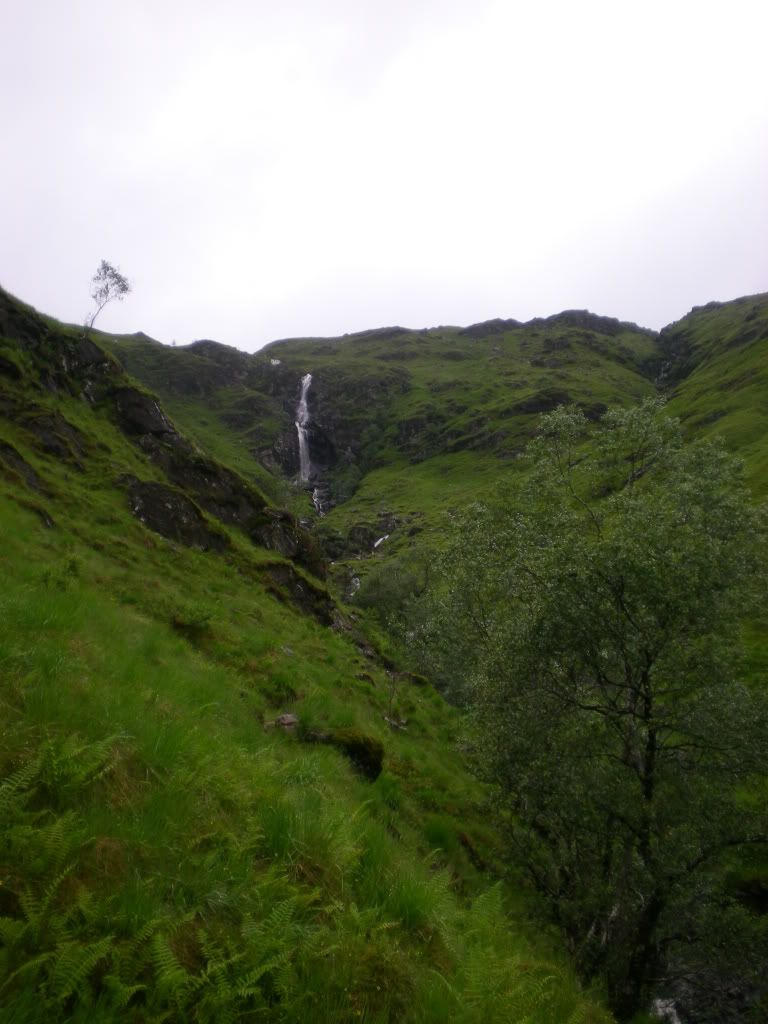 This bothy has seen better days. Too far from Tesco.
The air is very fresh.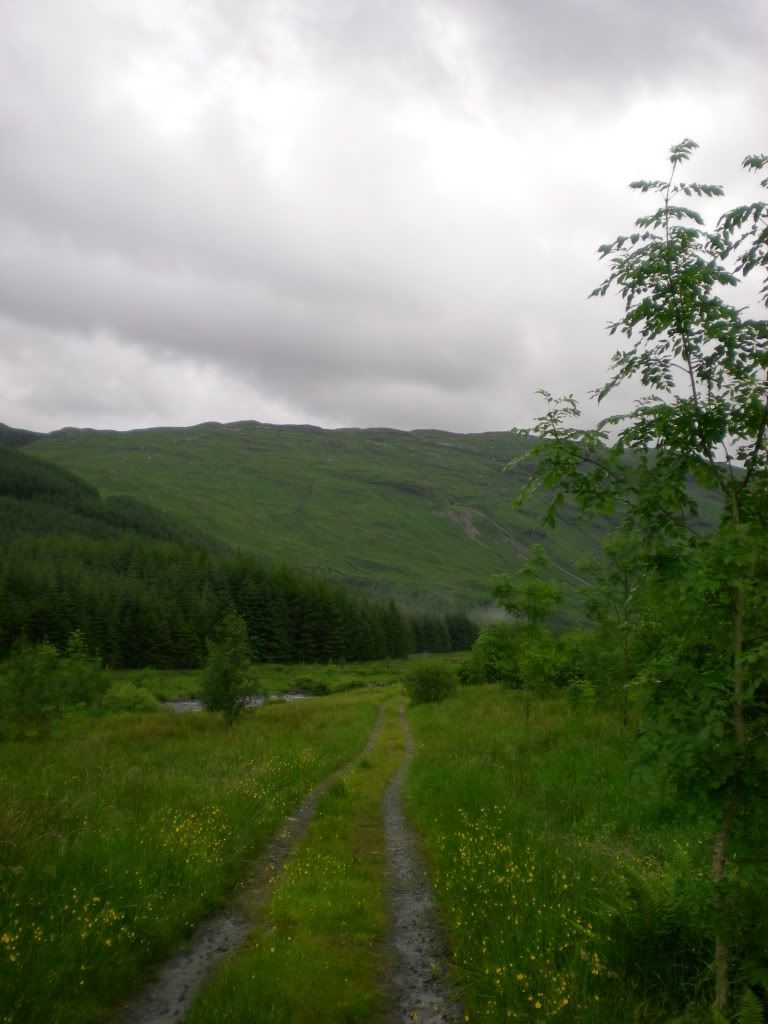 Back on the tarmac.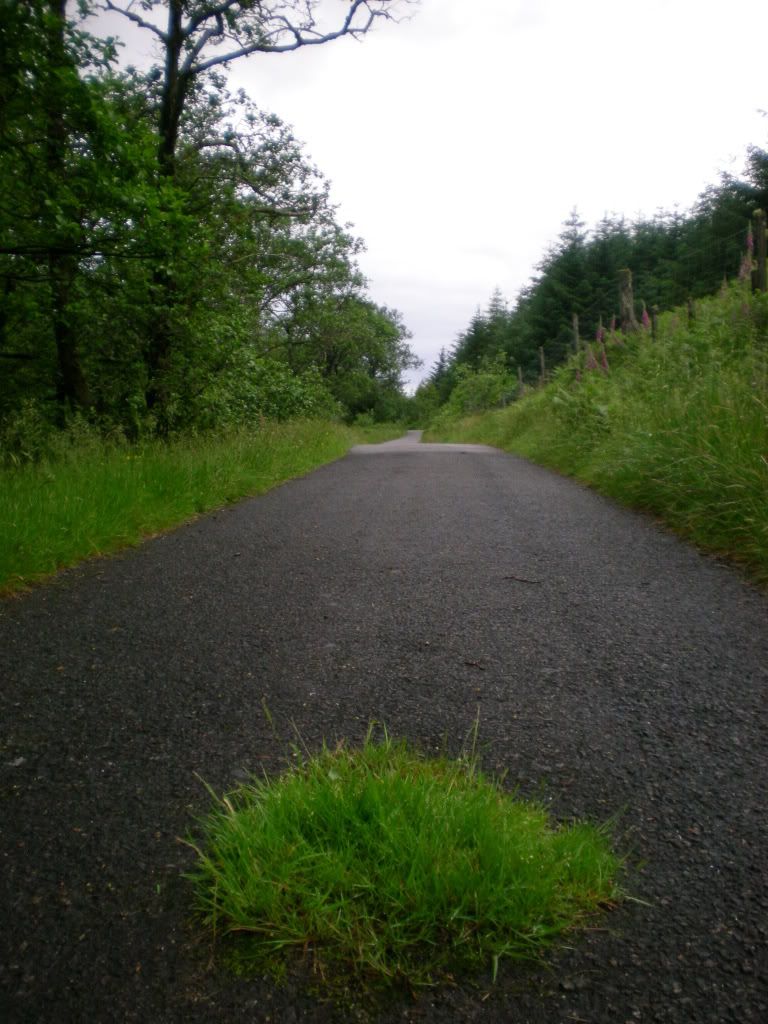 A wee settlement further down the road.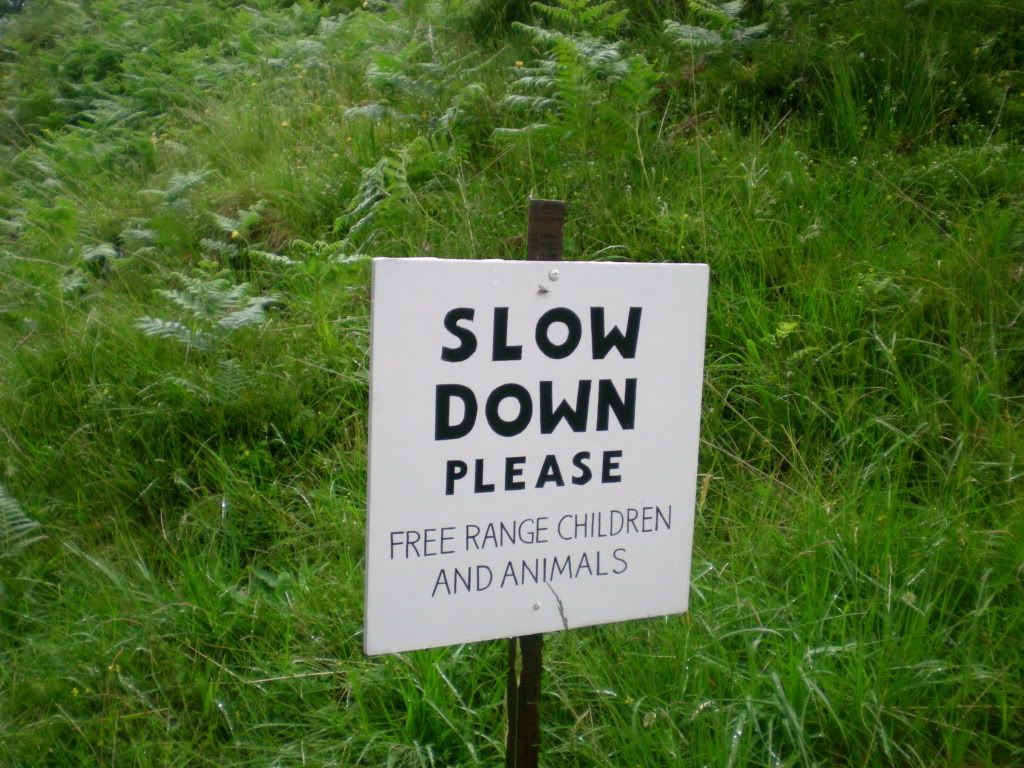 River Fyne and the hill where you started earlier.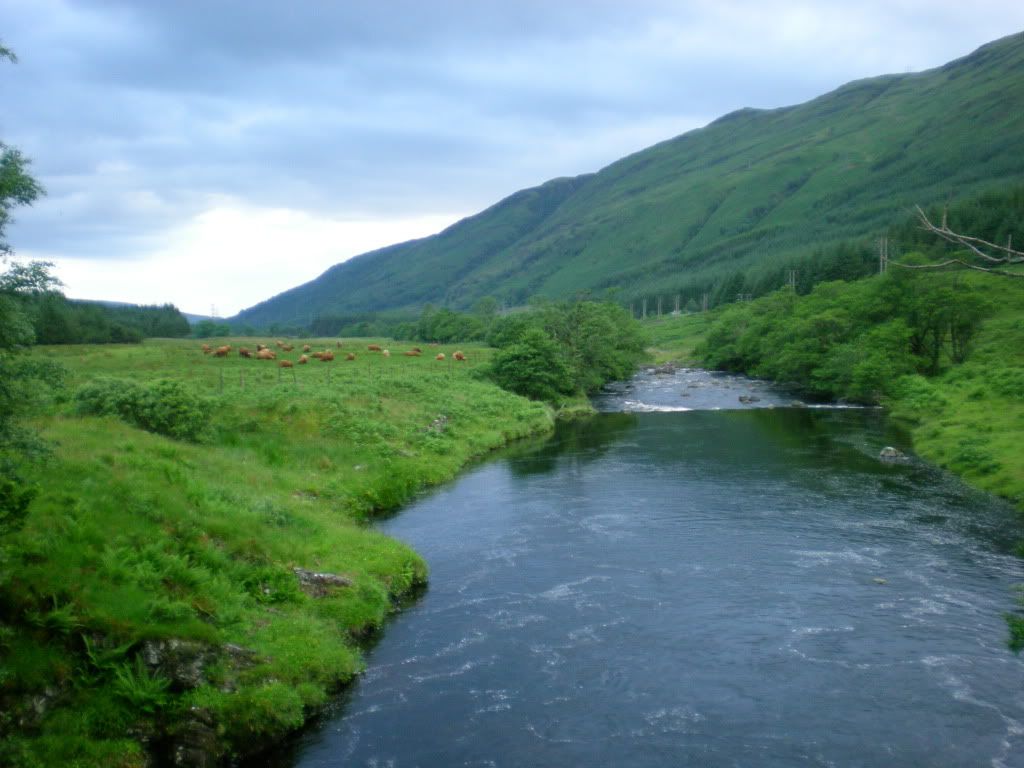 Forestry activities.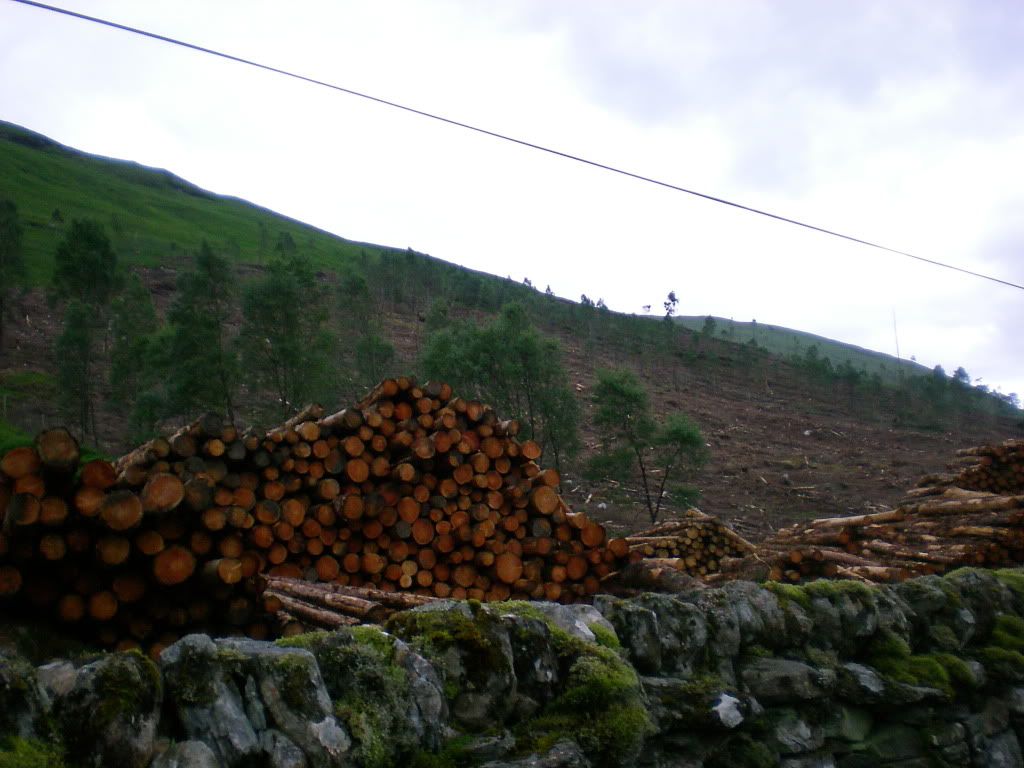 The Bridge Cottage.
You are almost where you started.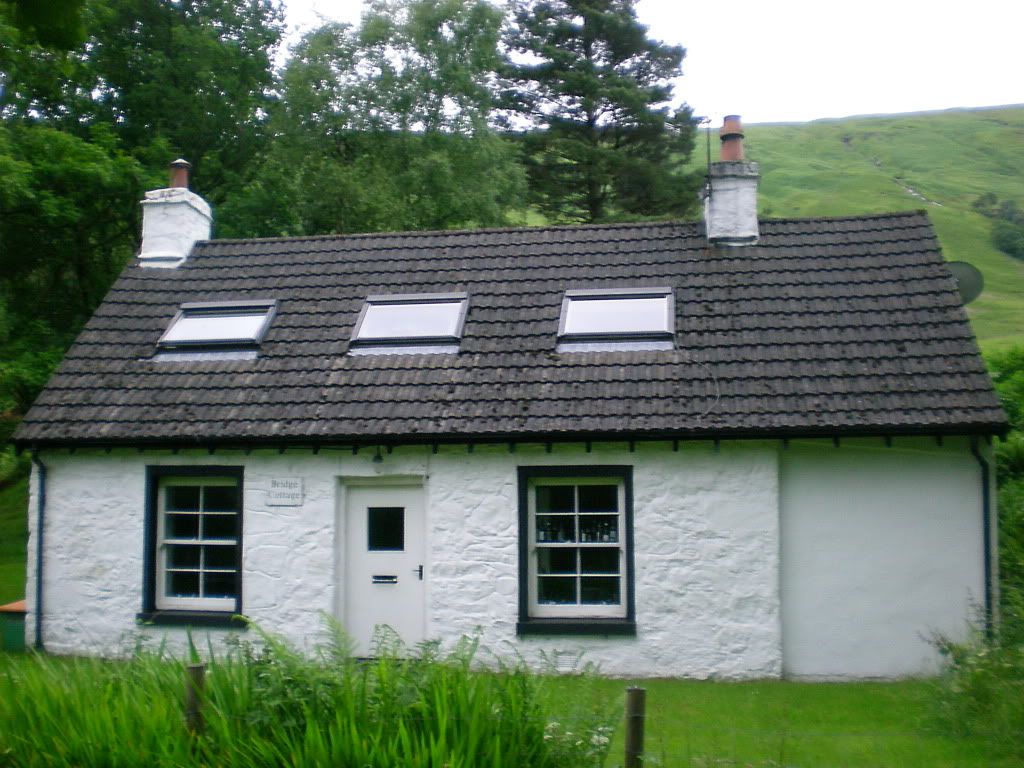 The end.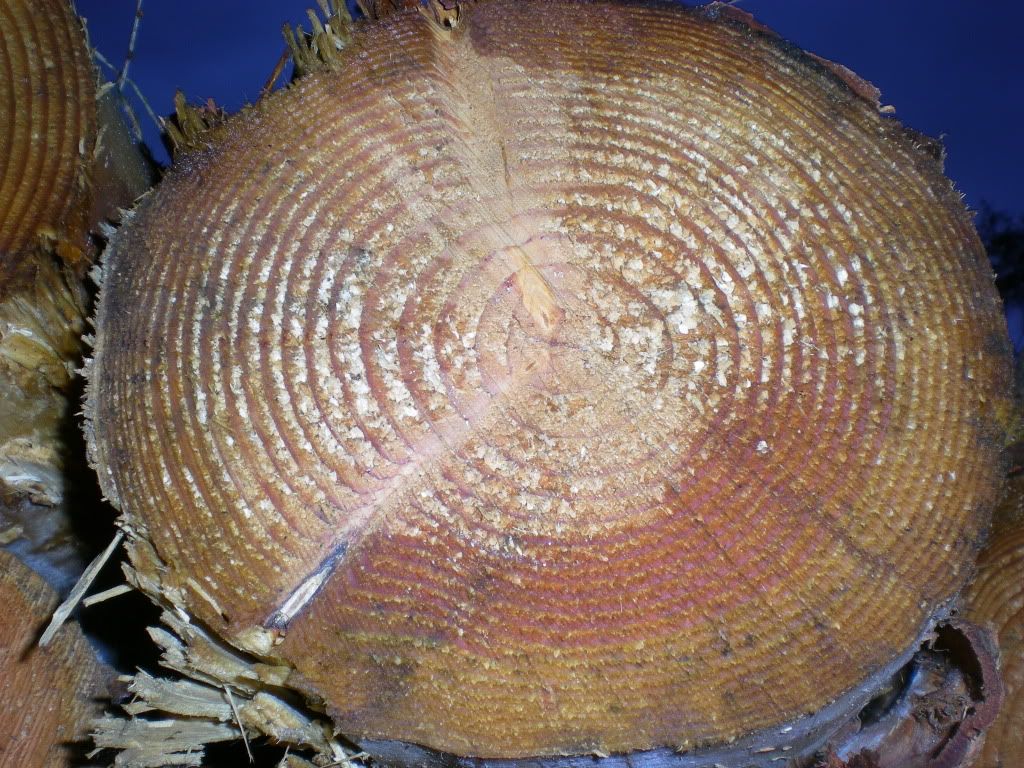 You think July will be good.