23rd July 2008
This was a long day taking 11 hours and also included Beinn Fhionnlaidh.
The walk was exactly as described in the route section.
The initial path to Coire Mhic Fhearchair was quite a slog and had damp boggy conditions underfoot - even in mid July - this would be very hard going earlier in the year after snow-melt.
"
Turn left at the bealach for the final steep rocky ascent to Sron Garbh. There is a loose path to the left but if you follow the crest of the ridge you should be able to ascend an amazing man-made rock-staircase
"
The path to the left is very loose - I have ascended and descended it before and it can be very tricky in places. The staircase is impressive but very easy to overlook - keep to the right hand side of the loose path near the ridge and you'll pretty much be on it before you realise that you are.
Quite a bit of scrambling fun can be had after Stob Coire Dhomhnuill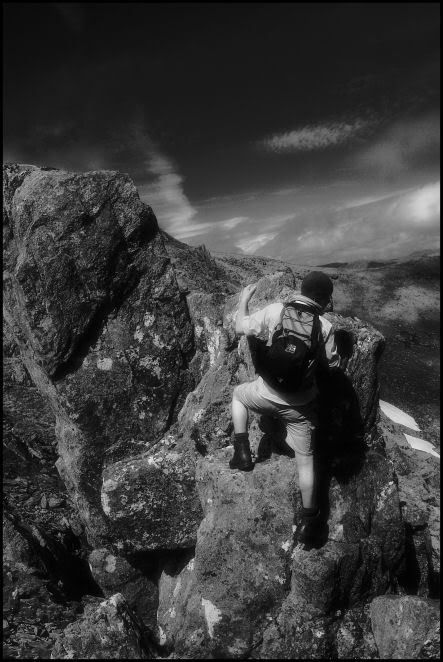 although there is an easy path around here.
There then follows an easy ascent to the summit of Carn Eighe.
Getting to Beinn Fhionnlaidh involves a fair descent from Carn Eighe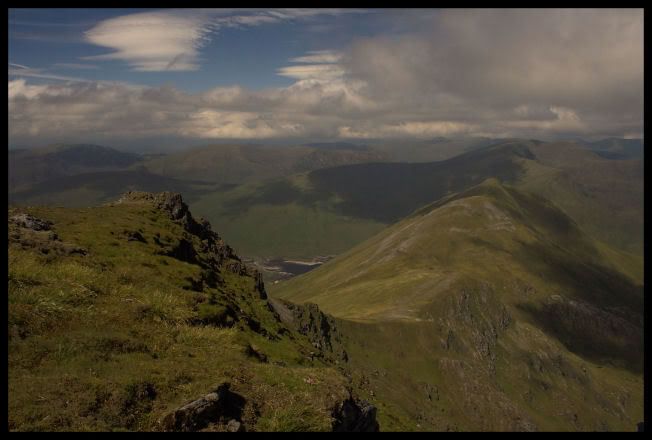 but as its so steep it doesnt take too long.
The path up Beinn Fhionnlaidh is also steep but you reach the top in no time.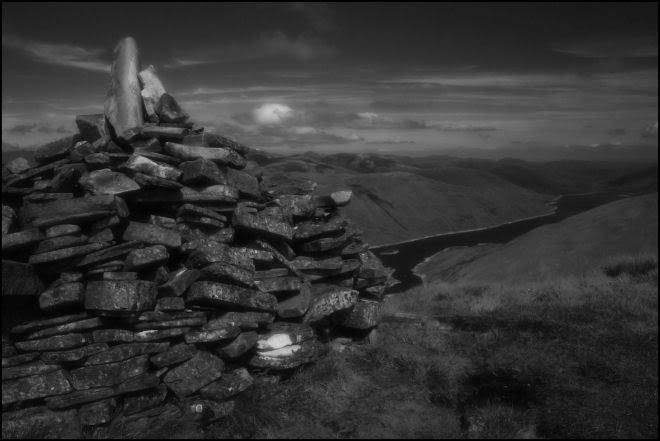 One of the hardest parts at this stage in the walk is the ascent back up Carn Eighe on the way to Mam Sodhail.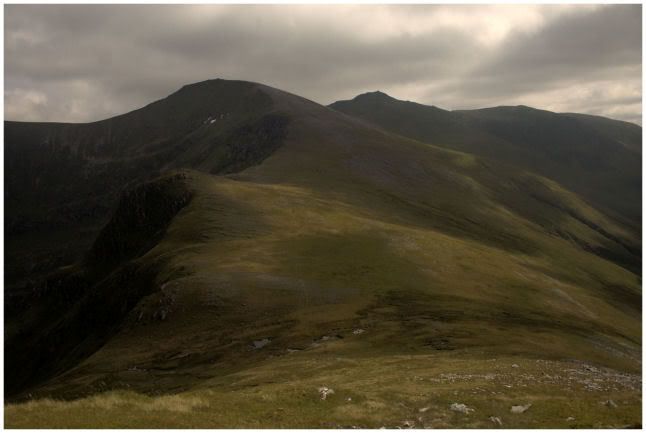 I did cut of the top of Carn Eighe by traversing its shoulder and coming out at the bealach below Mam Sodhail but this was really hard going and I think it is probably wiser and possibly quicker just sticking to the main route over the top of Carn Eighe.
After a short stay inside the cairn at Mam Sodhail,
where I had time to get my boots off and take in some food, I descended via Coire Leachavie. This is a very good path all the way, although by now I just wanted to get back to the car -
A very long walk out at the end of this long long enjoyable day