This is the route description:
I read a compleation report from Alan and his 42 friends. I decided not to save this Munro to the very end. It will now be my Munro nr. 42 instead.
I felt very hillfit on Sunday morning and drove to the carpark near Loch Turret Dam.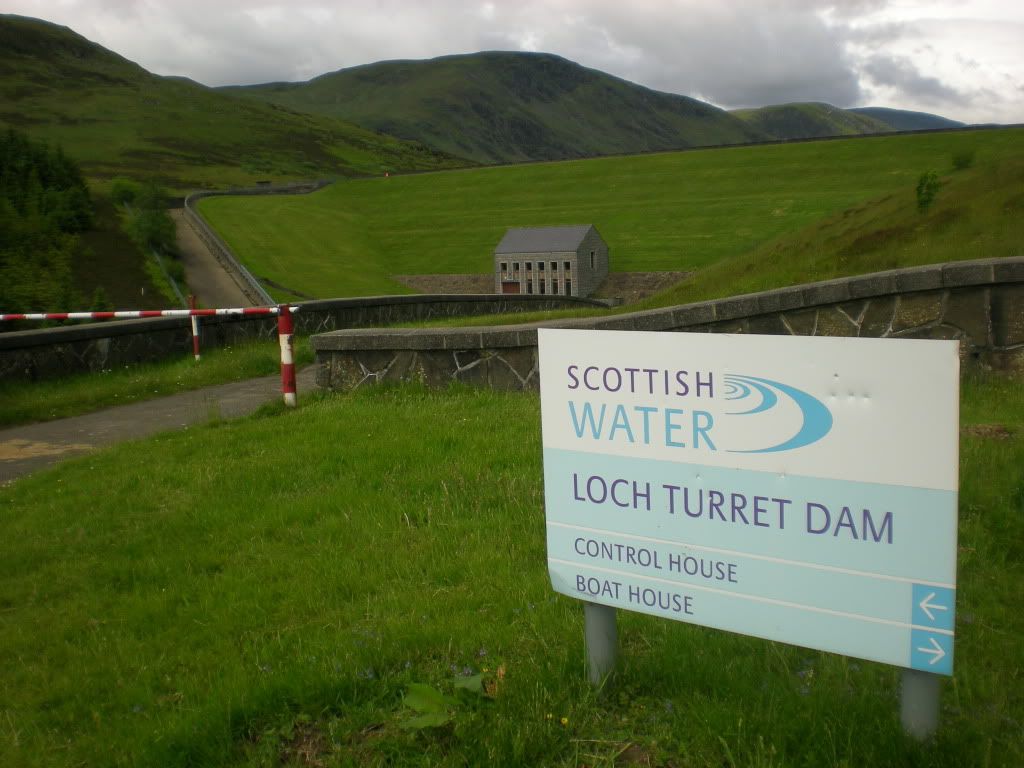 The weather looks promising:
The first part of the trip was straight forward: I went up to that little hill there and didn't follow the path.
Some flora: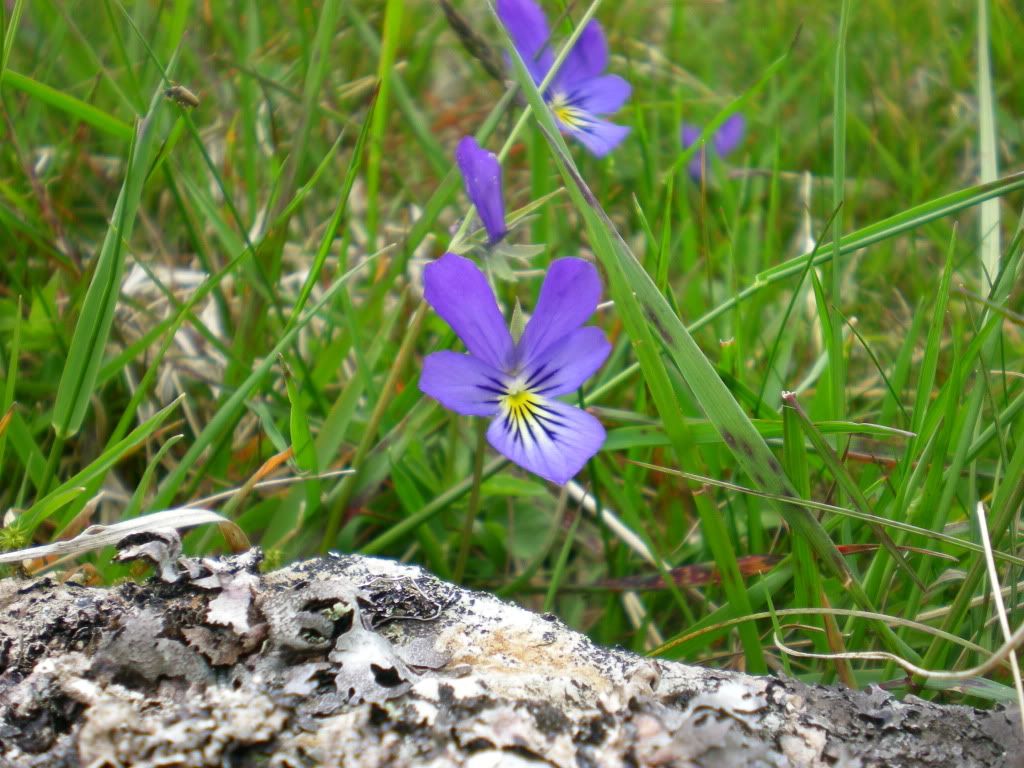 I think it is Ben Vorlich in the horizon?
Some fauna:
This is the summit of Carn Chois at 786 m above sea level: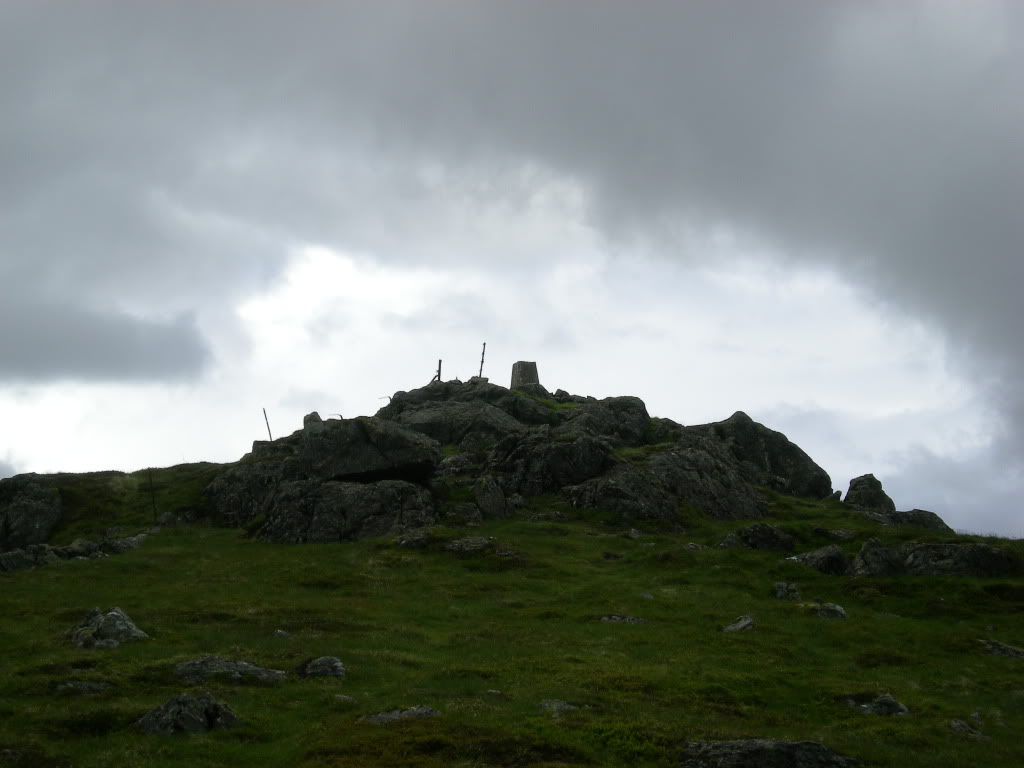 I think this goes under the definition of cloud free Munros.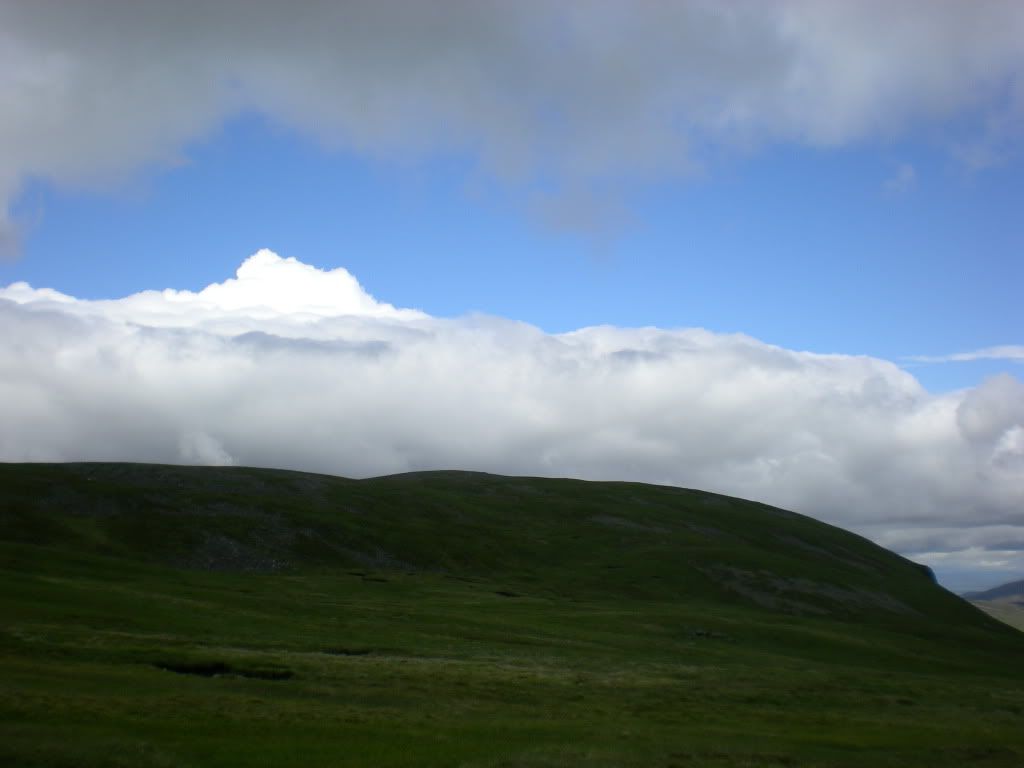 I was a second too late to get a mountain hare in this pic. Anyway it's a nice cairn not far from the summit. Lawers group Munros behind there?
Every Munro should have a decent summit cairn.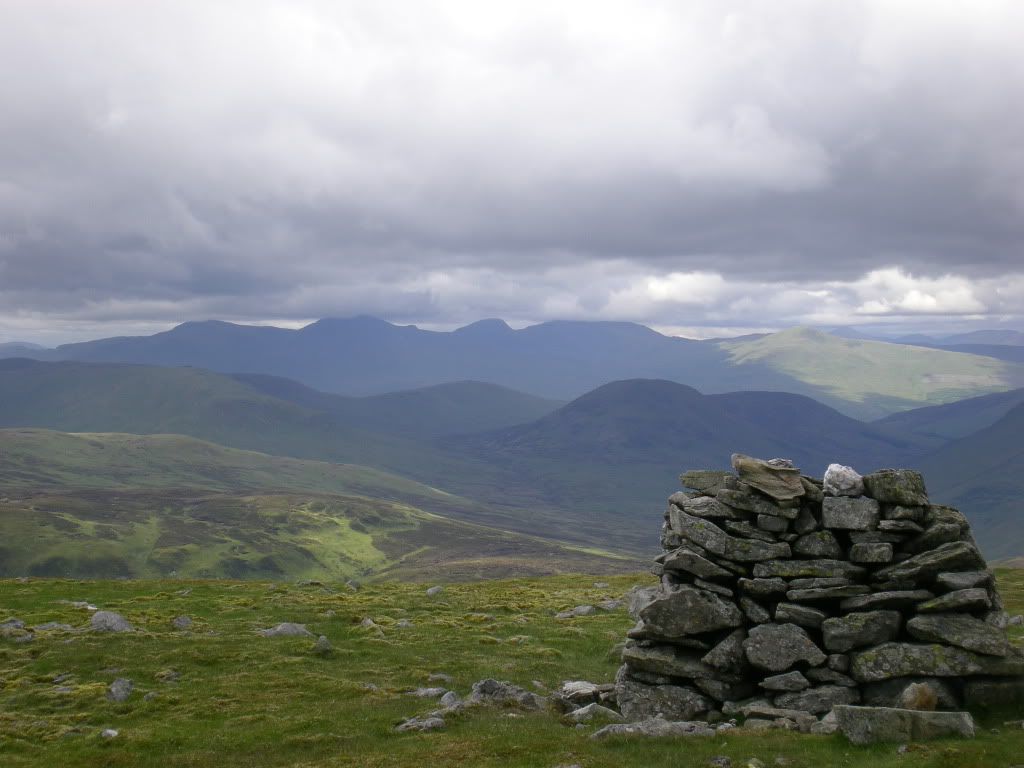 Time for tea. The crags on the eastern side of Ben Chonzie. It was windy at the summit, so I descended a bit to find a quiet place to eat some bread and fruit.
If you love pizza, some dry leaves of this flower will add a taste of wilderness.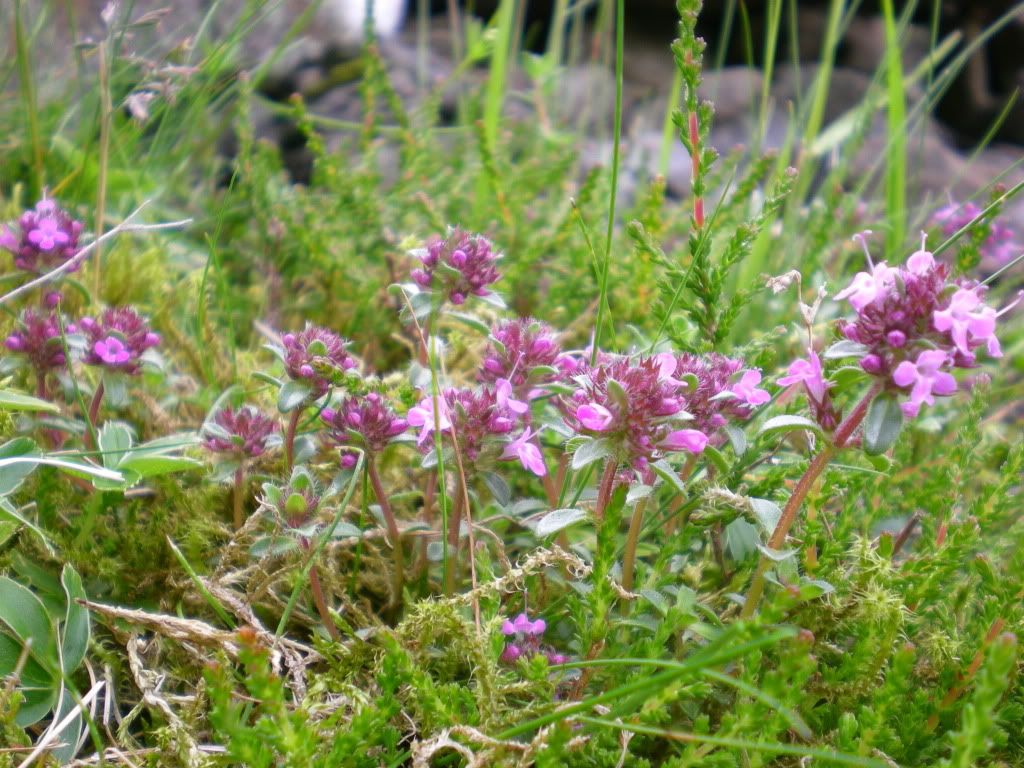 I imagine masses of pizzaeaters converting to Munrobaggers.
Actually I didn't see people on this Sunday trip. Not even a single soul. It's ok to be alone in the mountains sometimes. But I am talkative so I don't mind meeting a few. No scrambling skills are necessary for this trip, just walking.
This is the flattest mountain I have seen in my entire life.
Auchnafree Hill: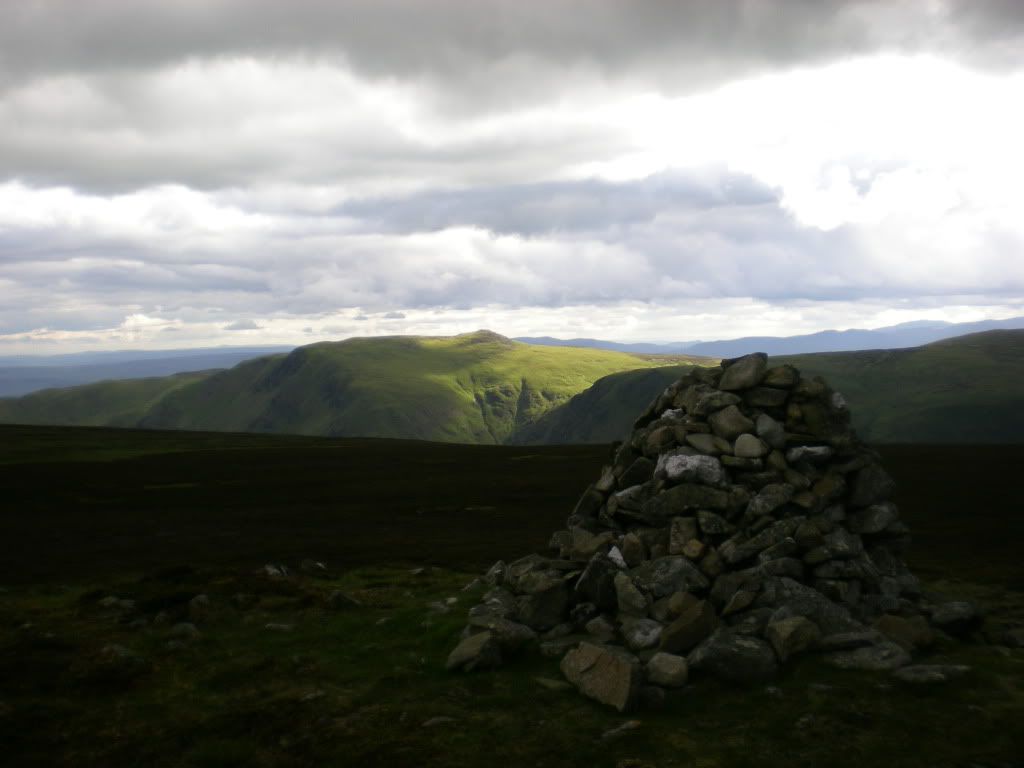 Alone on the road.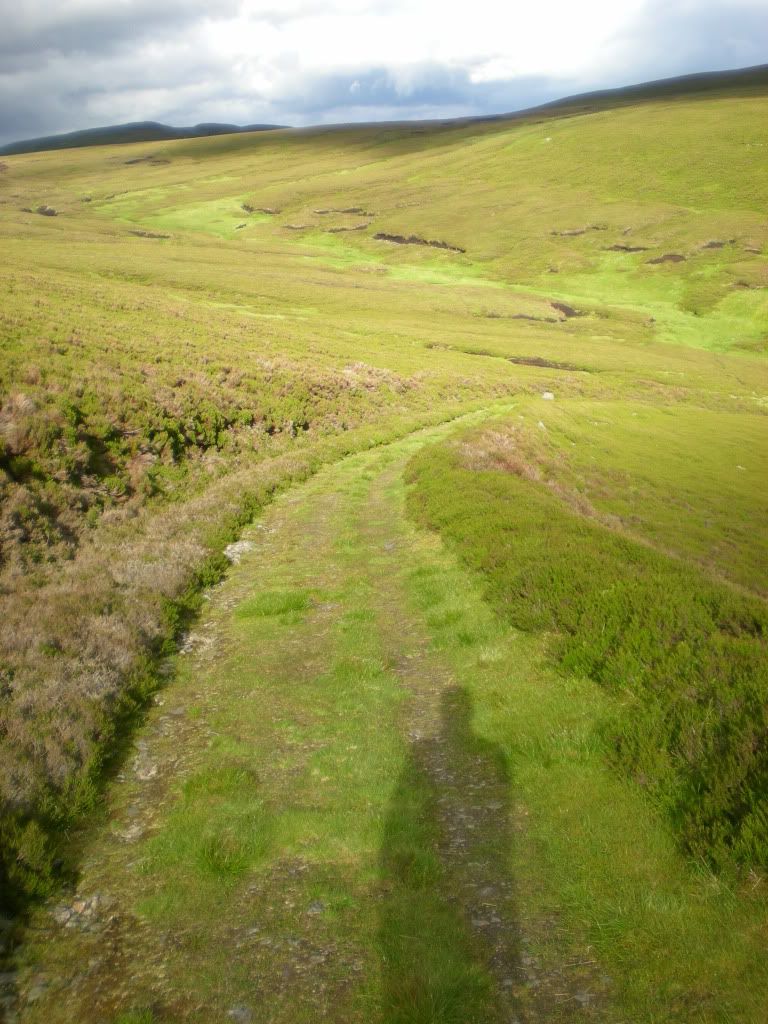 I wish I had a better zoom: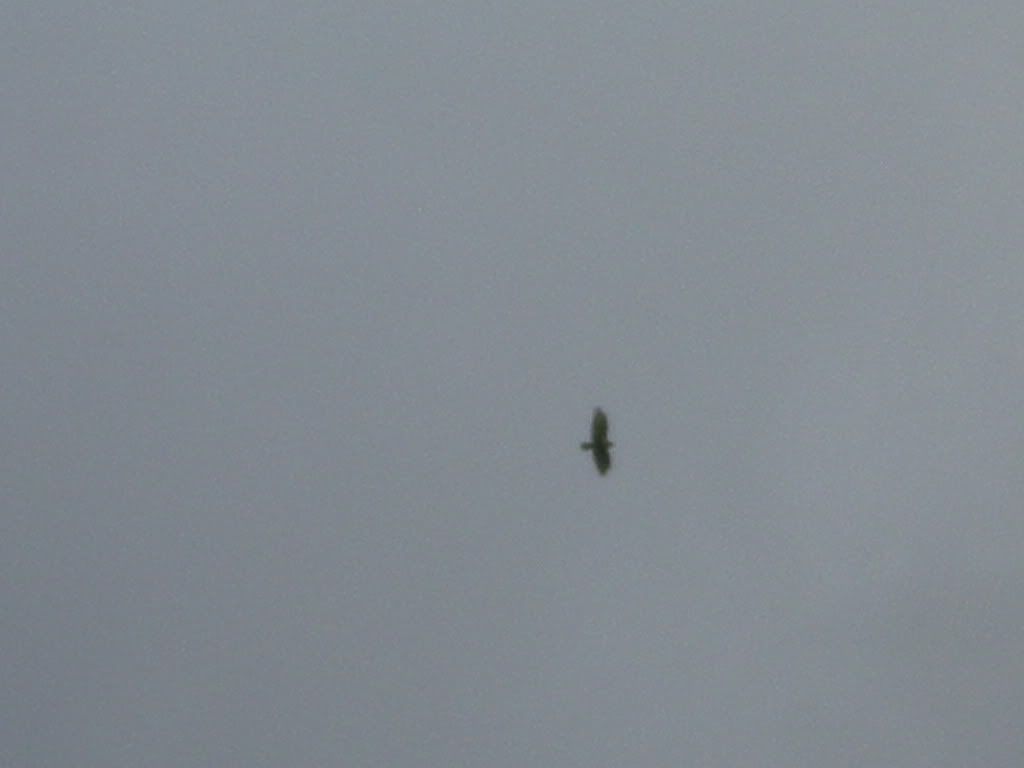 The eastern part of the route gives the best views in my opinion.
Here Ben Chonzie: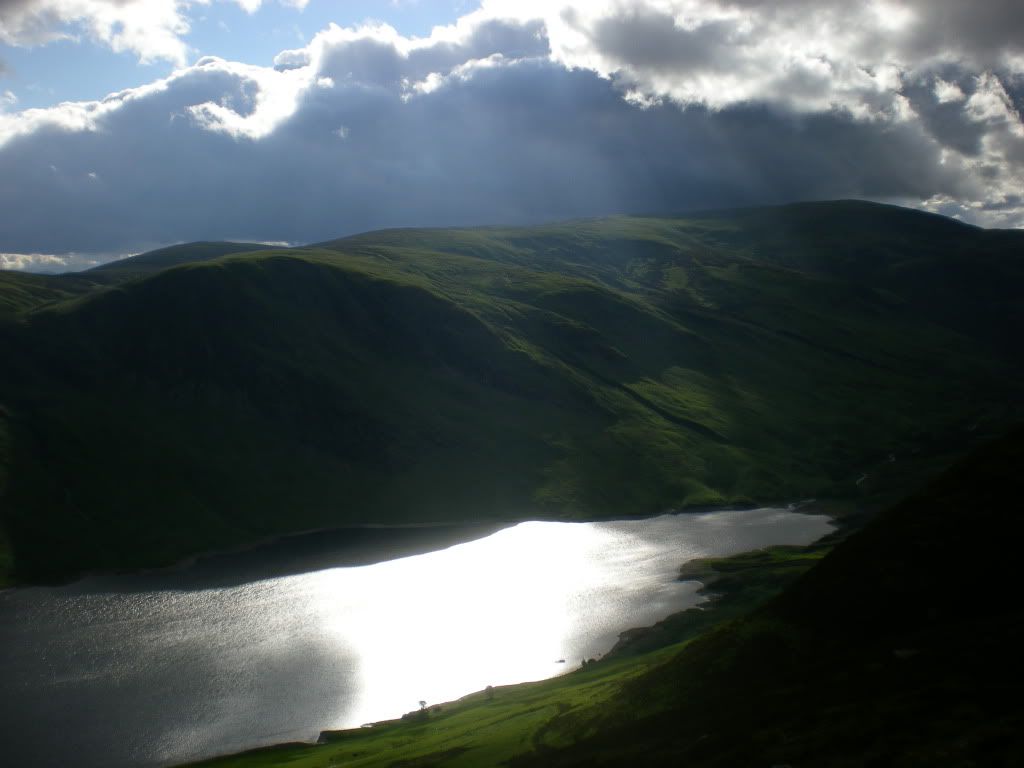 You can see some traces from the ice age in the bottom of this valley north of the loch.
My theory is that Isblocks were covered with sand, and then they melted and left a bulky landscape like this.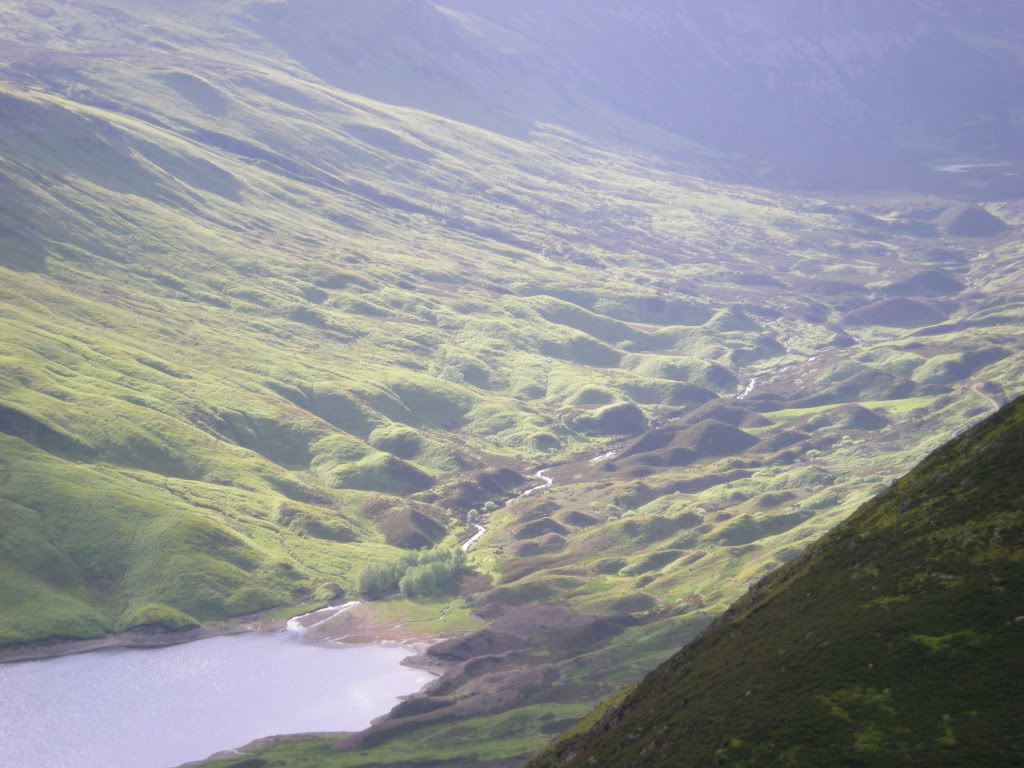 A waterfall.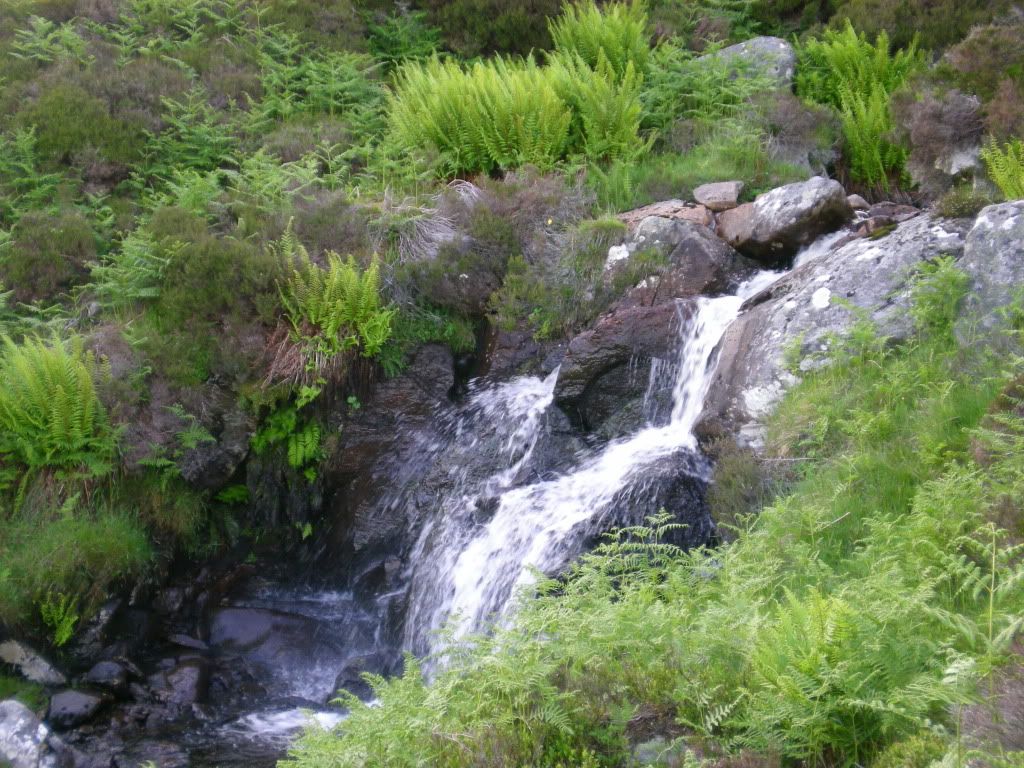 Backview from a nice day out.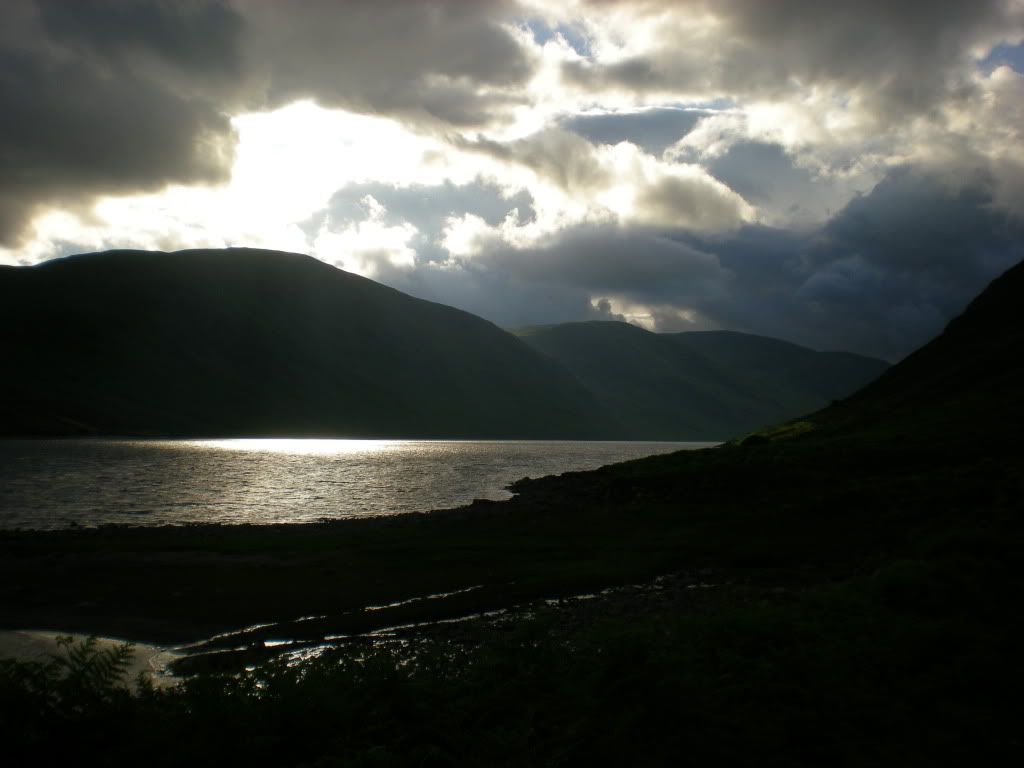 I couldn't resist this one. A good grin:
Soon the circuit is completed. 42 munros. Kind of marathon. The Munro map is becoming more blueish. Fish and chips in Crieff.
Congratulation anyway to Alan the compleater. You gave me inspiration to climb Ben Chonzie.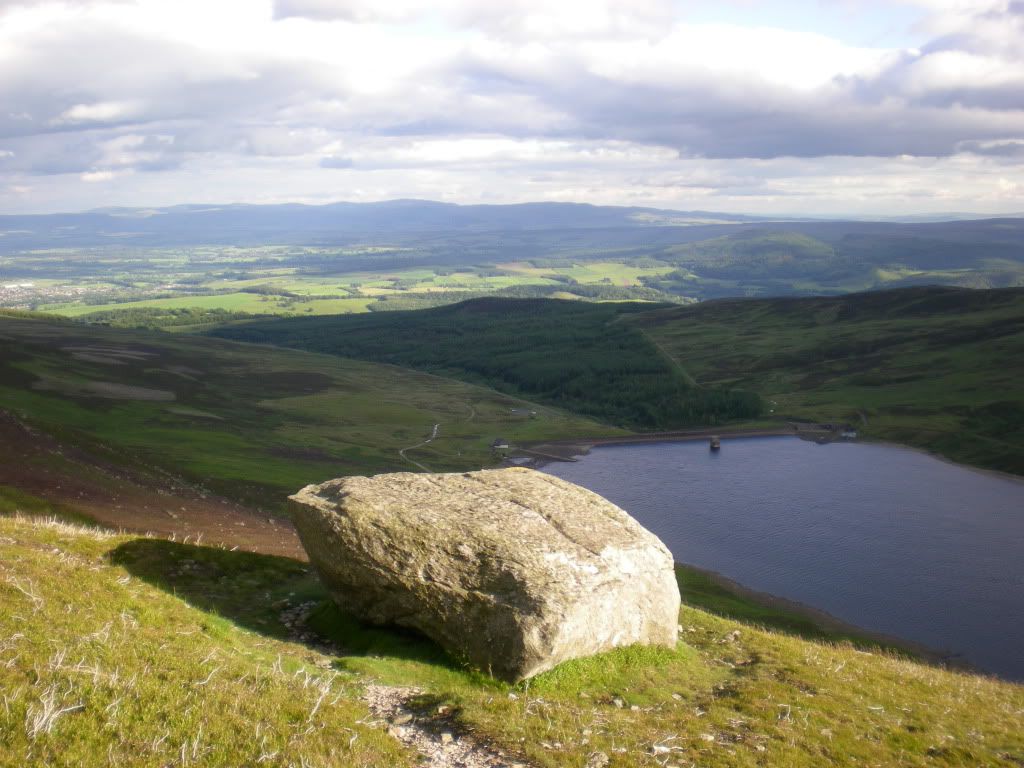 And back again to the civilization. Those cows just see what they want to see.