Distance: 14.1km
Ascent: 600m
Time: 3h 45m
Present: Me and Max.
Date: 20.11.09
Back to Glen esk for me, for the third time in a row! Wasn't the plan for today, down south was, but as that area was hit hardest by the recent heavy rainfall, it didn't seem like a good idea.
This far east section regularly gets hit by the bad weather latest in the day, and so it was forecast today. This ploy didn't work last time on Hunt Hill, but I enjoy the area and was happy to go back once again.
At least I knew the start point well enough having passed it twice in the past month.
Park beside a telephone box, just off the main road at 54090 78999
The normal route takes the track leading up past the under keeper's house. There are many new tracks in the area, and some of this are shown on the O/S map I just bought, although they are yet to appear on online maps. I decided to utilise one of these new tracks, and take a direct route up the hill. So instead of going past the Under keepers house, I took the right hand track at this point.
This track avoids all the farm buildings, but soon passes what looks like a pheasant farm, certainly plenty of them around, much to my dog's pleasure.
Pheasant feeding?
There was a young lad throwing feed to these birds, chatted with him a while, he was so delighted it wasn't raining and the sun was out. I complain bitterly about the bad weather, but maybe should spare more of a thought for those who have no choice in going out or not.
No doubt what this estate is used for, this track starts with a bang!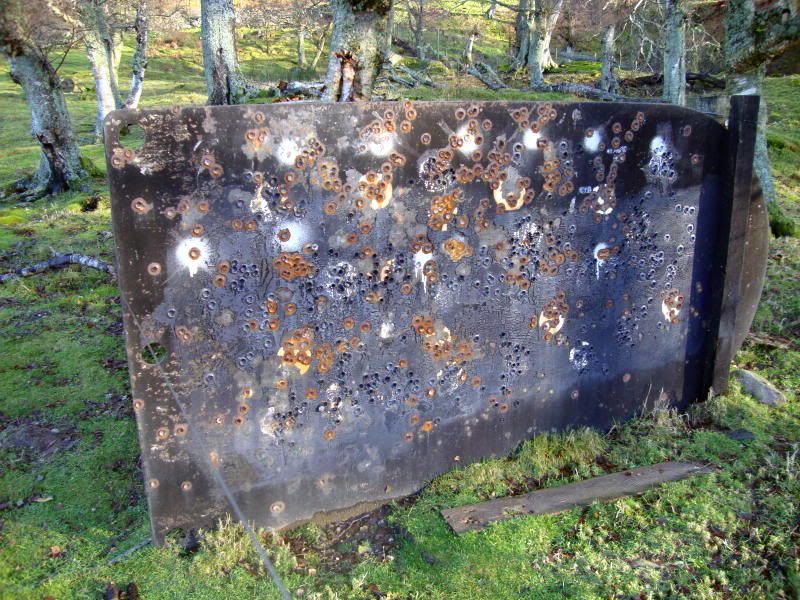 And a fine new track it is, it rises over Whups Craig, Hill of Turret and the Hill of Saughs, it is marked on my new OS map, but isn't shown on any Internet maps.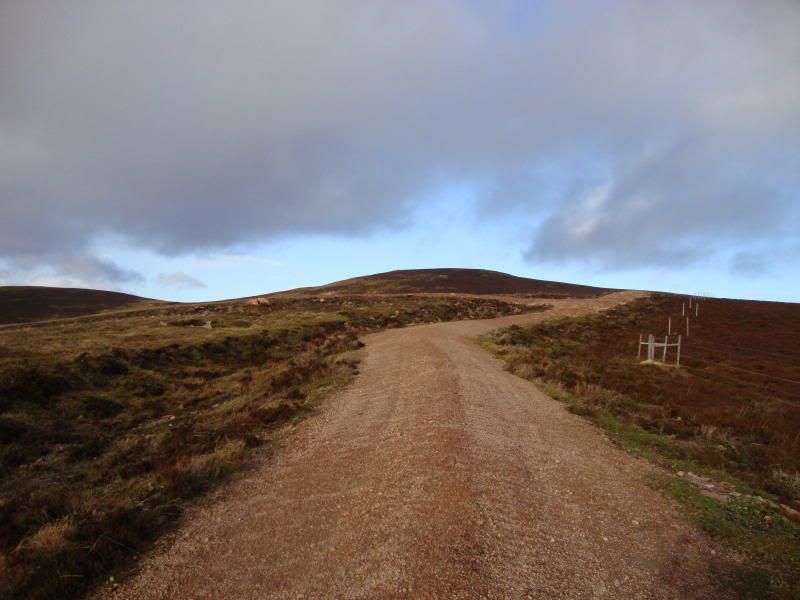 The path rises gently, and soon views up Glen Esk open up. This part of the glen is heavily farmed, and is green and fertile, a bit of a change from what I normally see. Caught a glimpse of the wonderful Creag Maskeldie! Had thought about going the few extra's Km and doing Hunt Hill again, the sun was shining and it was a fine day, but I knew fine well this wouldn't last, so that is a bolt on for another day.
Soon Mount Battock comes into view.
You can see Mount Keen and Lochnagar from this track, and always have views east, I think the views must be better on this track from those on the track that hugs the side of Allrey. This trip was 14.1km, that trip is 14km, so its six of one, this route follows a gentle continual climb, the other one stays lower, with more of a climb at the end. Take your pick I suppose
Mount Keen.
This is a very well run estate, lots of Grouse feeders all the way up the track, all marked, and complete with their own snow poles!! Don't wish to continue my ranting over Ballencleuch Law, but the contents of these grouse feeders was very different to the contents found in trays there. A land rover came passed filing these up, again very pleasant fellas.
The track ends just over the Hill of Saughs, the last Km is over peat hag and bog. There are also 2 electric fences, both have crossing points. There is a path, but as you can see in this photo, it is being lost to the water.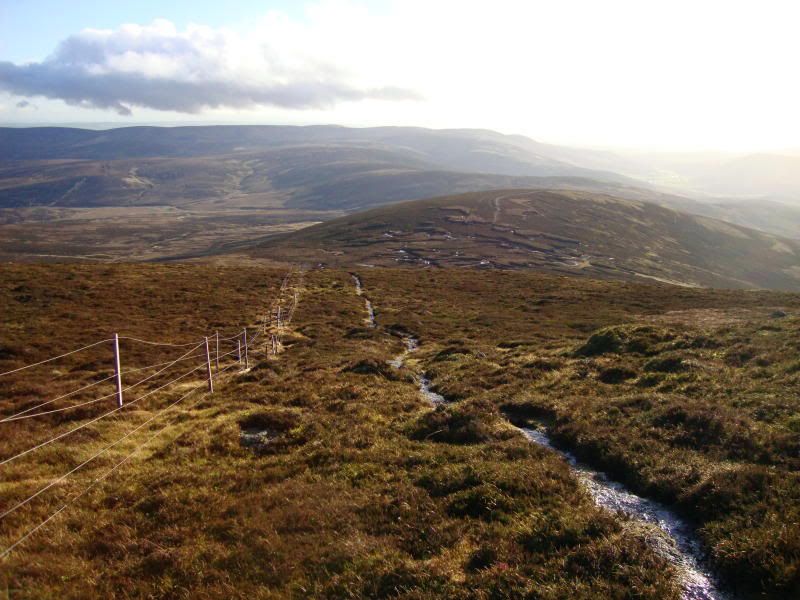 Unfortunately it had clouded over by the time I reached the summit, still goodish views east, I could see the sea at Stonehaven and Clachnaben, Bennachie etc. Views west were not good now.
Bennachie and the sea (honest).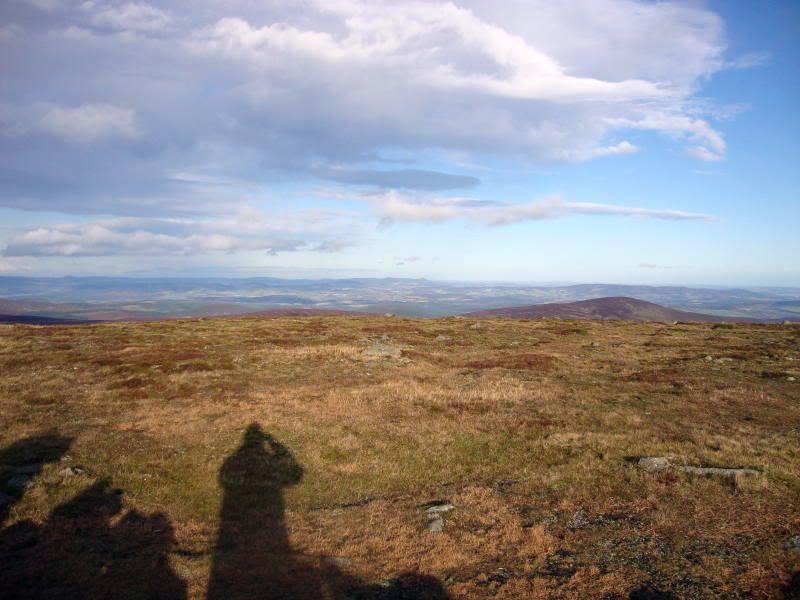 Clachnaben.
I returned by the same route and beat the rain by 10 minutes, dont you just love it when a plan comes together, just a pity about the views West.
There is nothing complicated about Mount Battock whatsoever, although it is a pleasant enough day out. My wee dog fair enjoyed it, copious amounts of grouse for him kid on chase, and the side of the track is full of rabbit burrows, one dirty happy dog!
However, if you are visiting this area for the first time, do yourself a big favour and drive on a few KM and take in the wonders of Hunt Hill, that is a proper treat! But I enjoyed this one anyway.
Hils.