After our day up the sisters on Saturday, Leithy & I had planned to go up and do A'Chralaig & co. on Sunday. We were still camping out behind Kintail Lodge Hotel, which made for a fine short stagger home on a Saturday night.
Sunday morning came, we were awoken by wind and rain rustling our canvas, sounded awful! and on top of our fuzzy heads, it was enough to make us ditch those plans quickly
Sleeping bags were pulled back over heads, until we were awoken by the salvage company guys who were down to carry on chopping up the old ferry at 10
After the pack up, we headed down to the Jacobite again for breakfast.. It was closed again, but we waited and the wifie turned up : thumbup:
By the time we had drunk our fill of tea, it was well after 12.30, and we decided just to go for a wander up Sgurr an Airgid for a wee leg stretch.. with 4 hours drive ahead of me, I didn't want to stay too late
We drove round to the start point, Leithy thought it was further down the road though, we drove on, only to find there was nowhere to park, and we ended up back at the burial ground car park in the end.
There was a heavy shower on, so we waited for a good weather window before we set out.
The bottom reaches of the path are well covered in cow pats, and the path is well ripped up by hooves - a soggy, muddy nightmare! but the path improved quickly, and we were soon getting views out over Kintail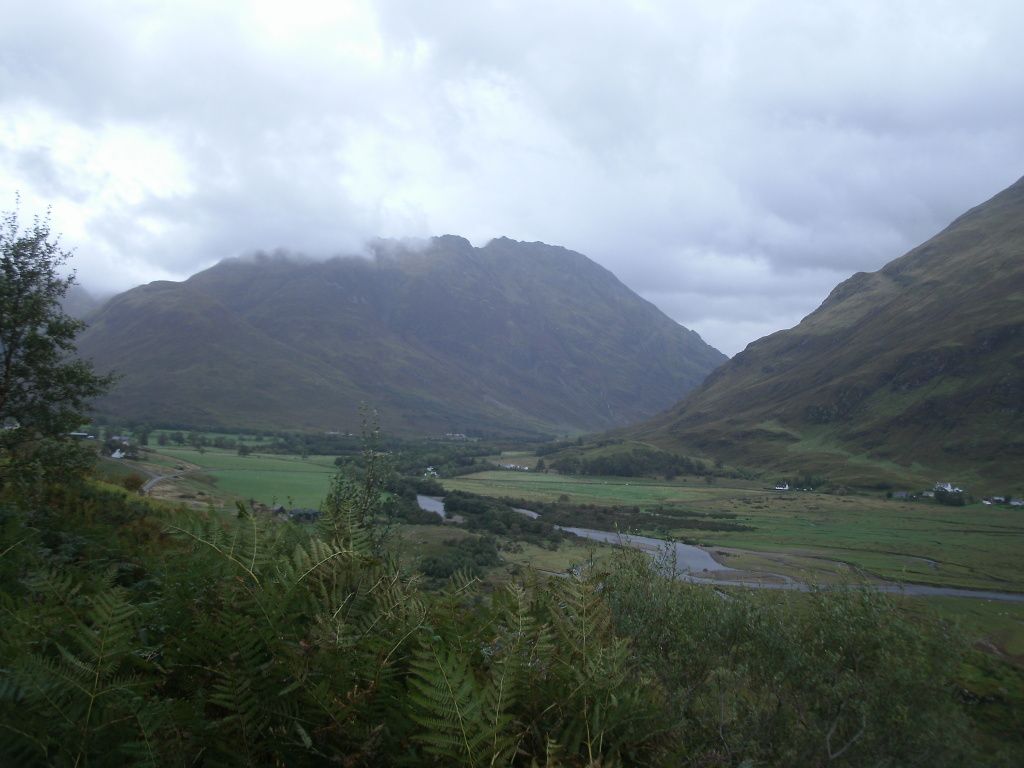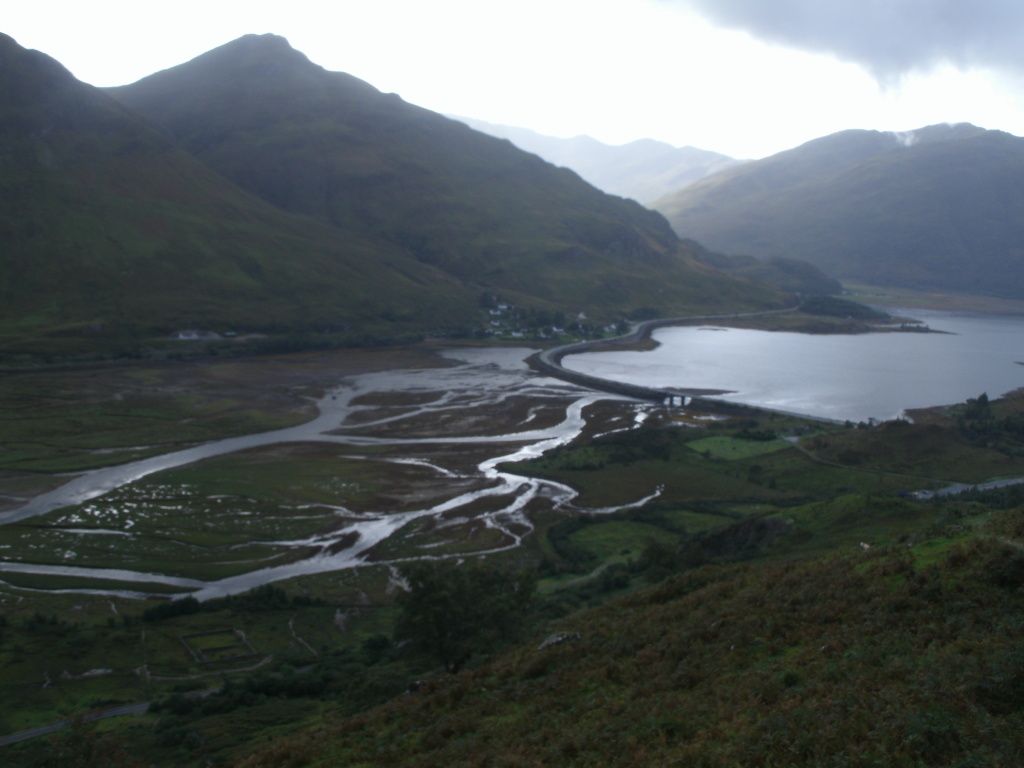 The path zig-zagged up the hill. I almost stood on this wee fellow that was trying to avoid the blustery winds!
There was a heavy shower, I had to don the full waterproofs, as I just had jeans on after forgetting any walking clothes
The views got better though as the shower subsided and we got higher. The landscape was dappled in showers & sunshine.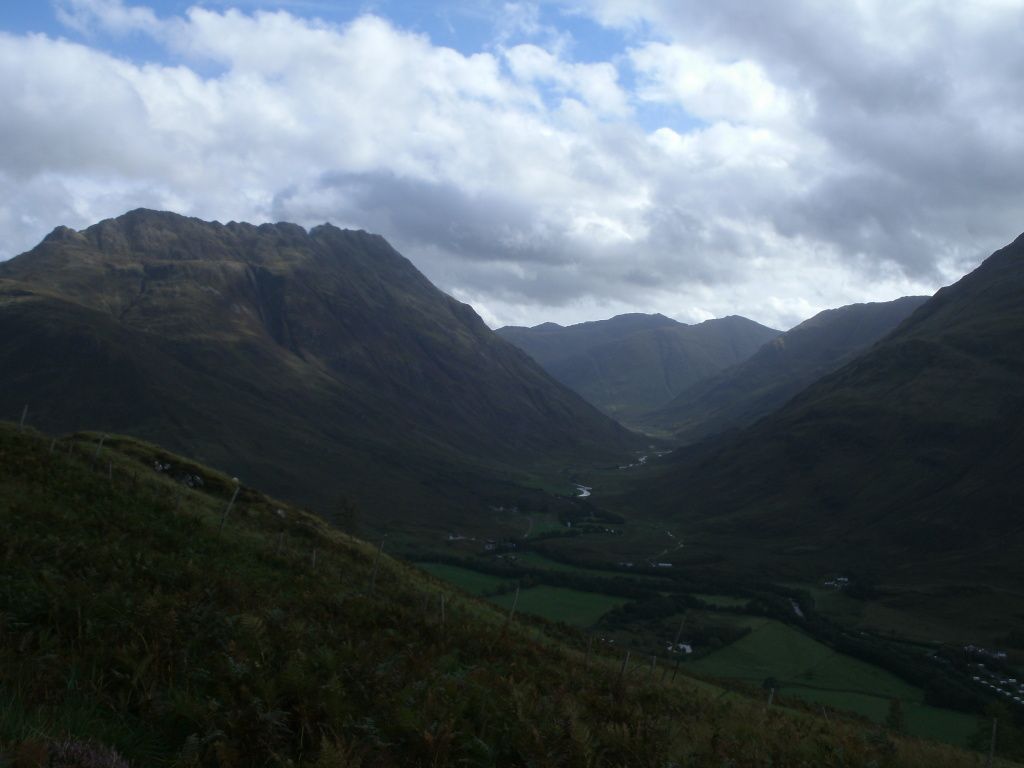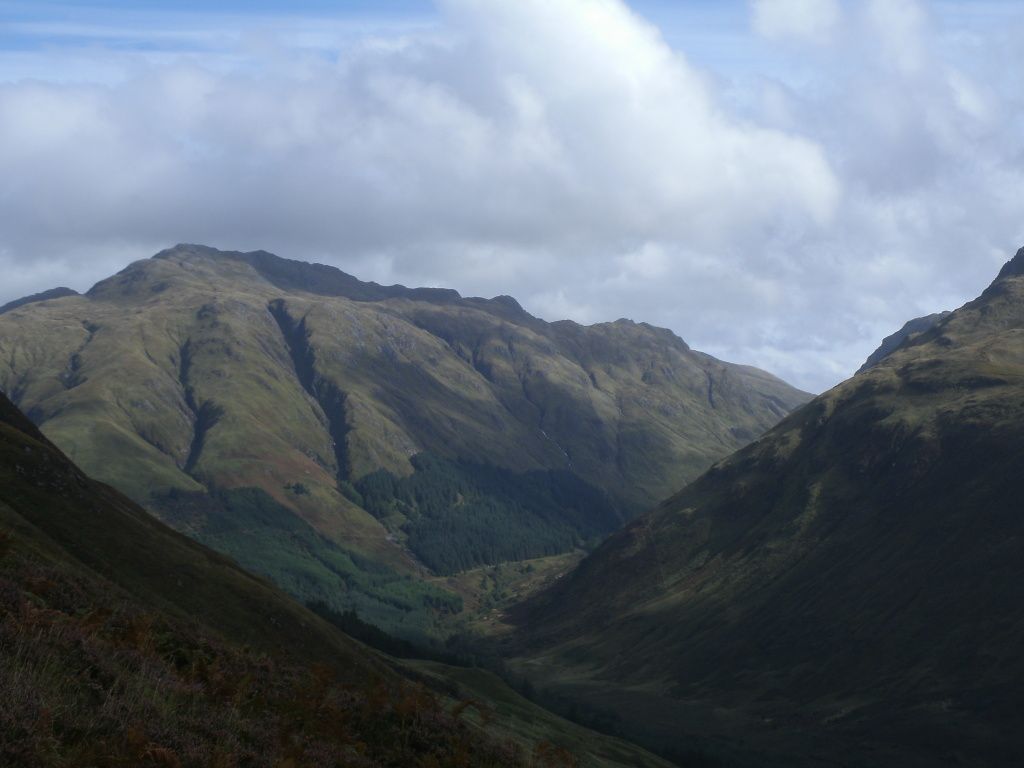 pretty soon we hit the ridge. leithy had said it was pretty flat from there, but it really wasn't!
A fairly steep slog, bathed in a bit of rare sunshine got the sweat up, and then just a wee, short, flat walk to the summit.

Another shower came over just as we hit the top, so we ran to the shelter of some crags, and waited for the hail to die down before starting our fairly speedy descent.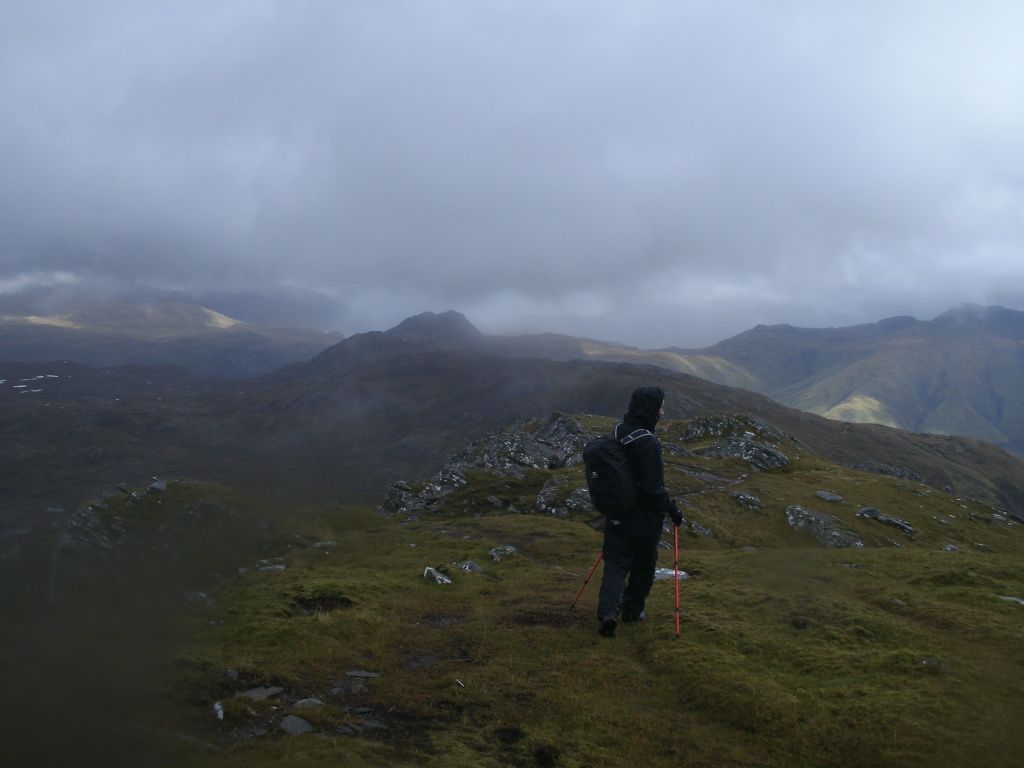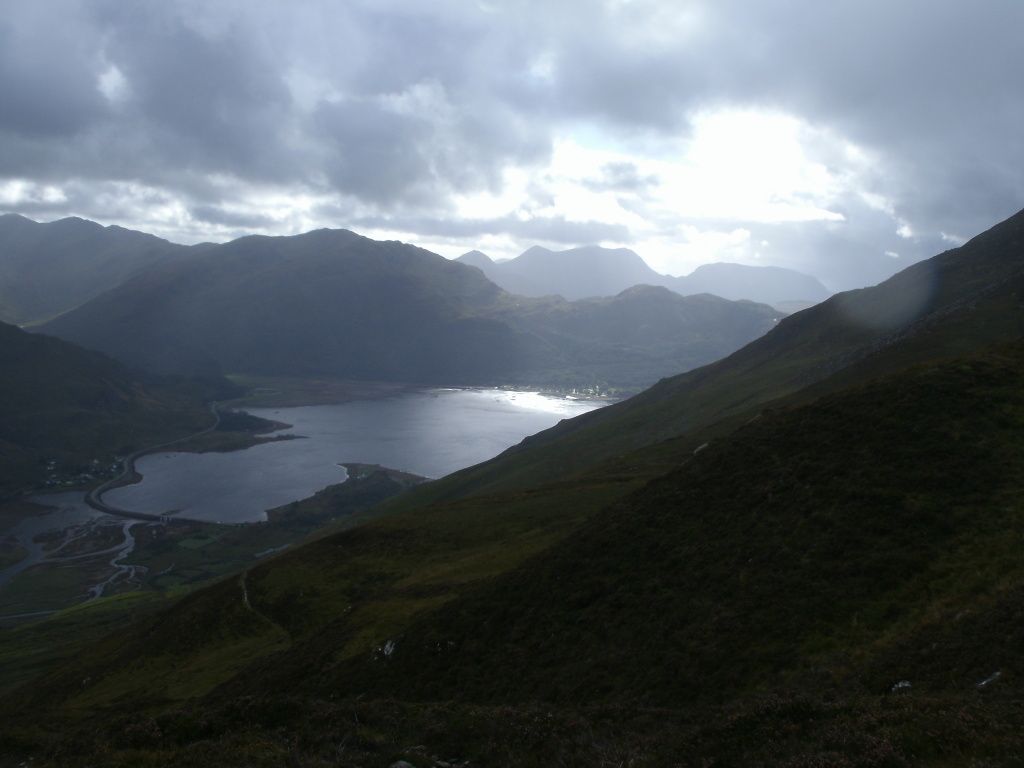 I noticed this on the way down.. I have no idea what it could be used for. it had a 6 inch hole drilled in the bottom, smaller holes drilled down each side, and was tied securely to the boulder with a rope
It was a bit sad to finish the walk - a bit too short - and I had to head home after.. Not nearly enough of a Kintail fix for me