6 Munros, a bothy overnighter and a wee Corbett.
The route.
The forecast is splendid and you want to do something great. You travel to Loch Cluanie and your aim is to walk and see if you can get a glimpse of Glen Affric from it's best side again.
It starts like this.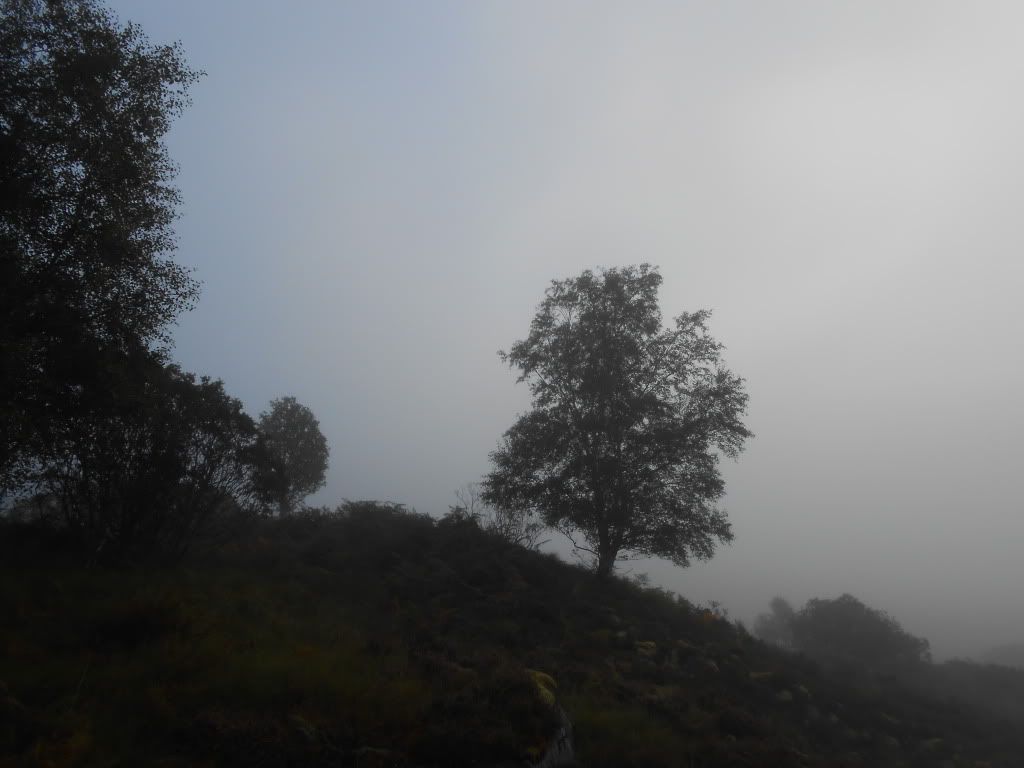 Just morning fog you think.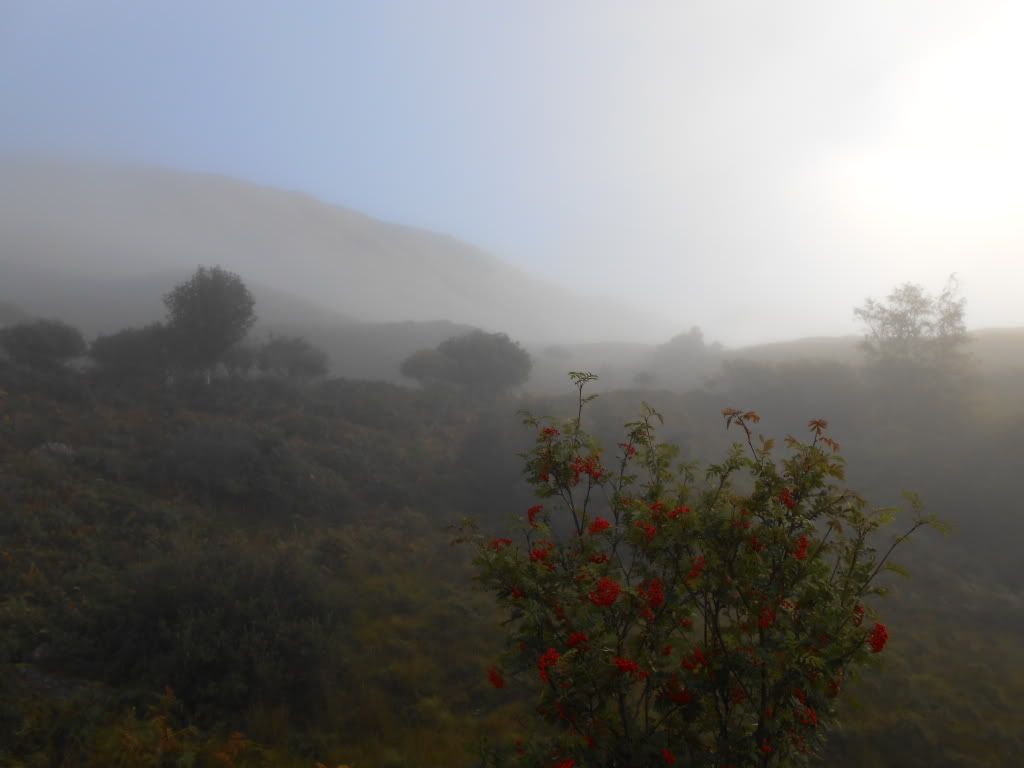 You walk along the old military road.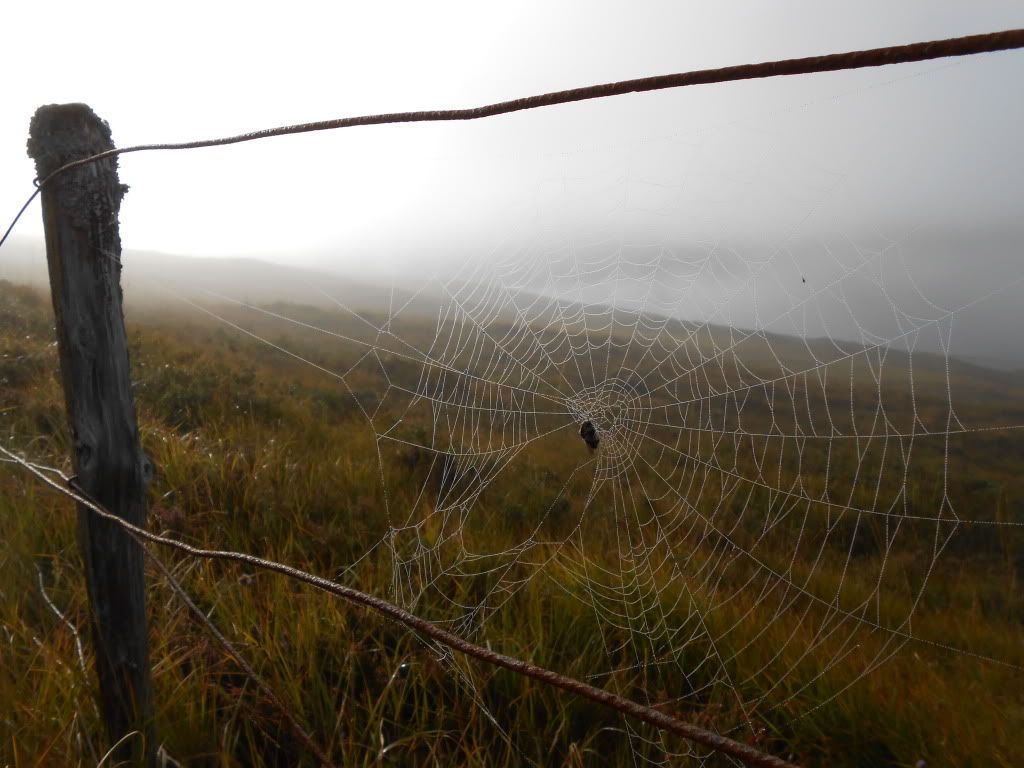 Once you gain some altitude the views get better.
This is the best we can get here, some locals tell you.
The mist is disappearing from the Glen too.
Some other Munrobaggers are heading for the next challenge.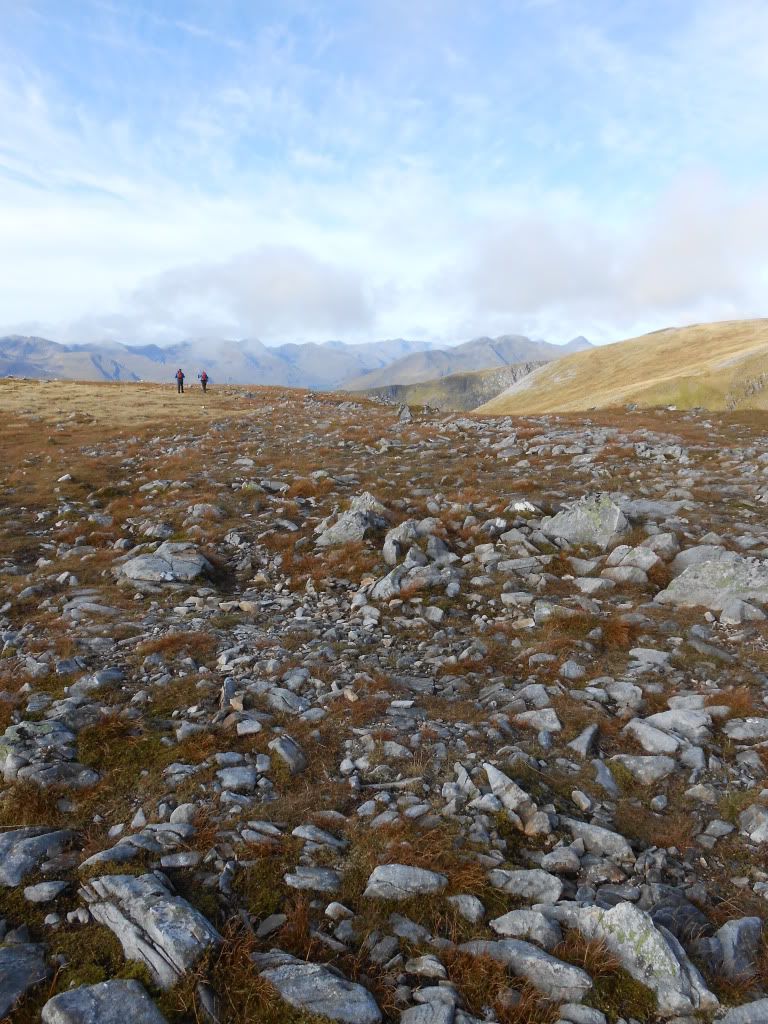 Two Munros in one picture. Carn Ghluasaid and Sgurr nan Conbhairean.
You meet an Aberdeen lassie on Carn Ghluasaid and have company for three Munros and a Munro top.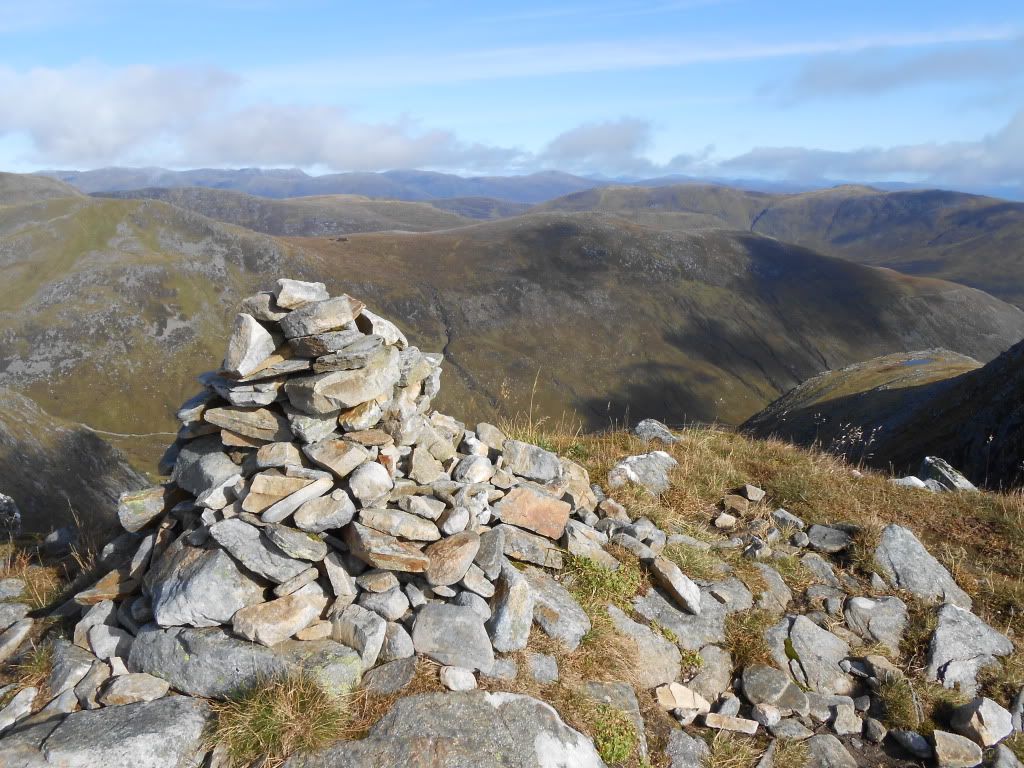 You take an overview from Sgurr Conbhairean
A nice ridge promenade to Sail Chaorainn.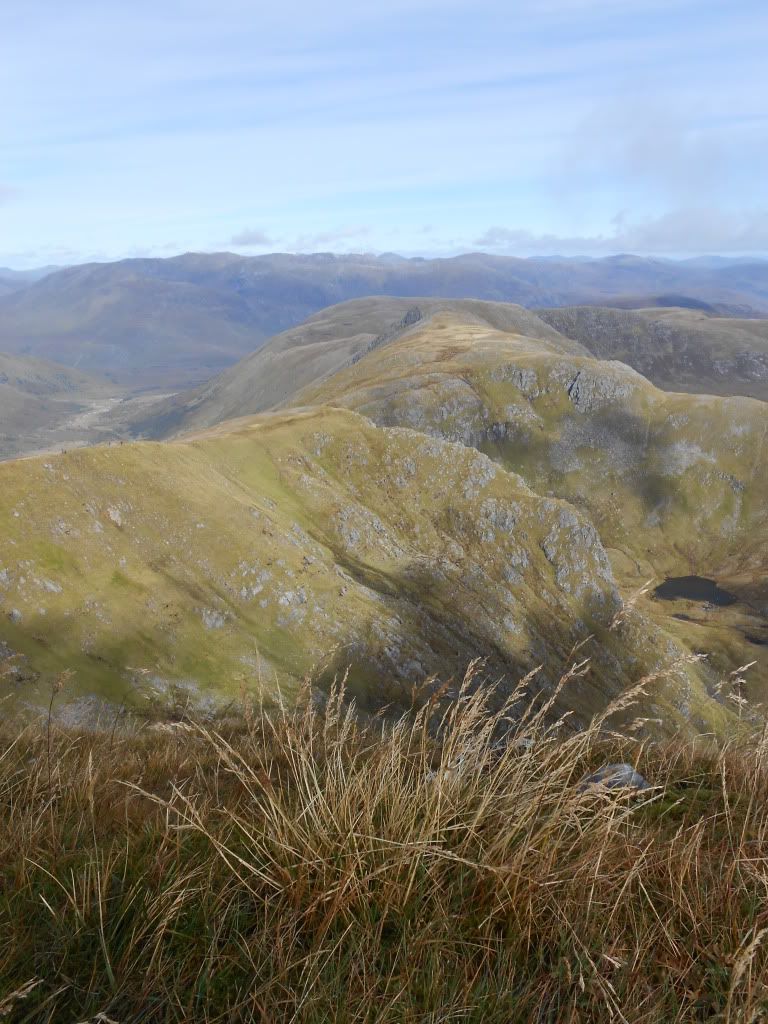 Another walker from the Isle of Arran is just checking the altitude to be sure it's the real Munro summit. 1002 m. It's bigger than it looks.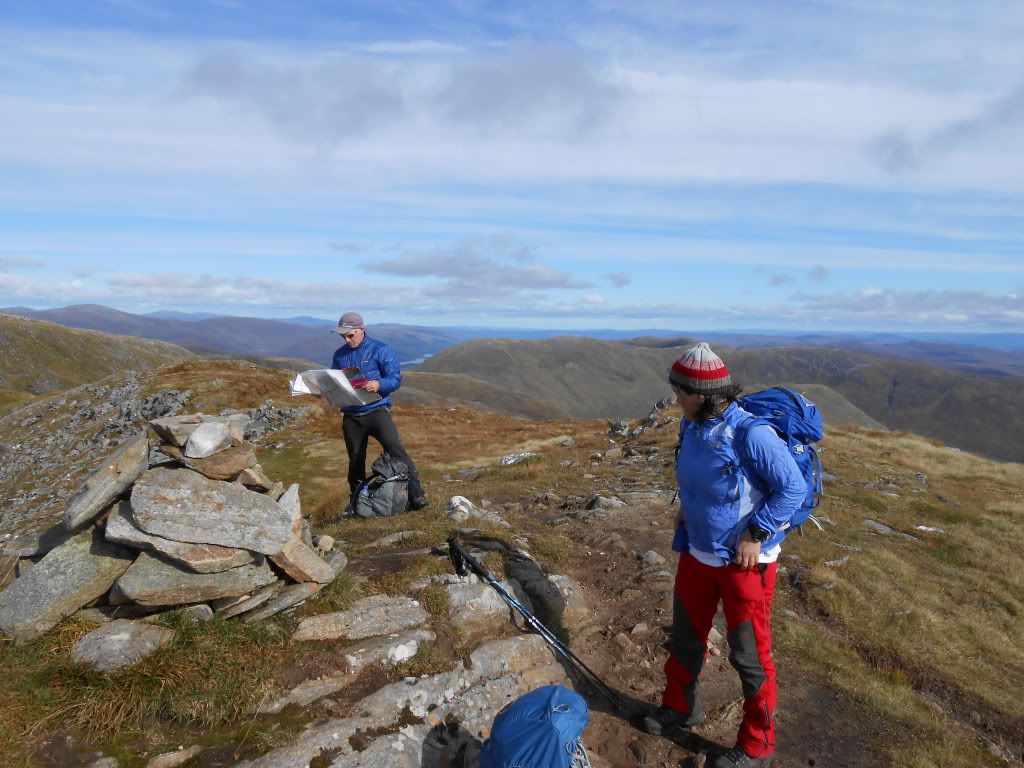 Another Arranian enjoying the views.
At Drochaid an Tuill Easaich, the lassie had to say Cheerio to you. You wish her a good ridge walk, and well back home.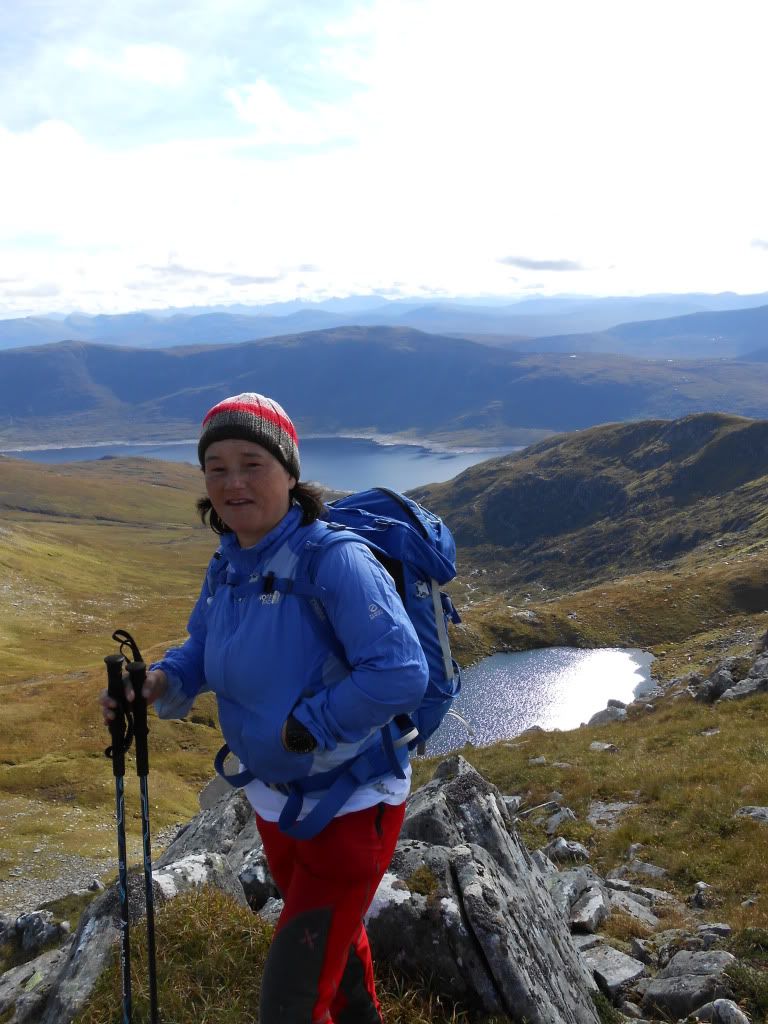 You are left alone in the wilderness.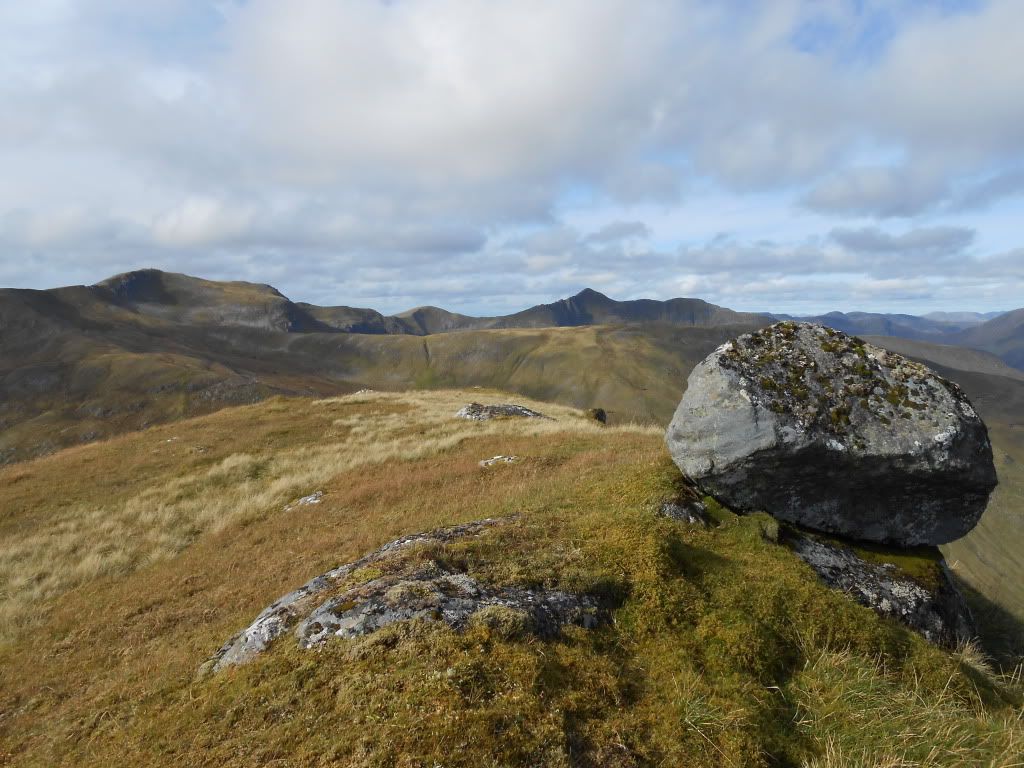 And you can slow down the pace again. This is Glen Affric.
This is a proper cairn for a Munro summit. A'Chralaig.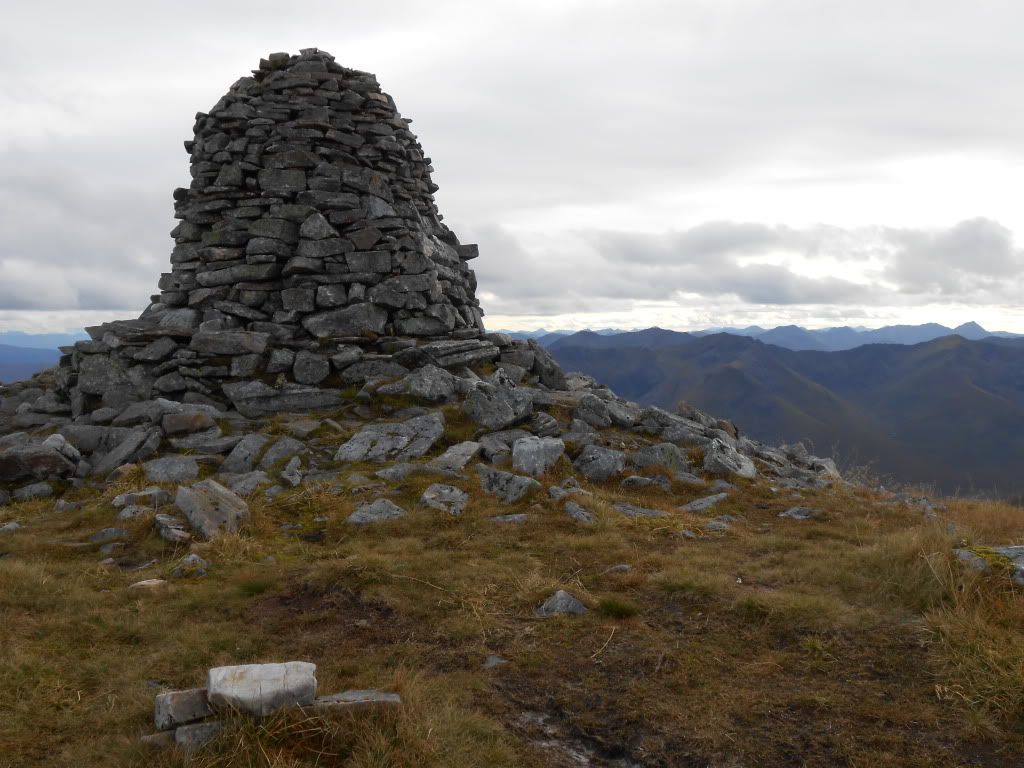 You can see your day in front of you, she said. This is the way to Mullach Fraoch-choire. Sorry for the blunder: This is the backview to Sgurr nan Conbhairean from A'Chralaig.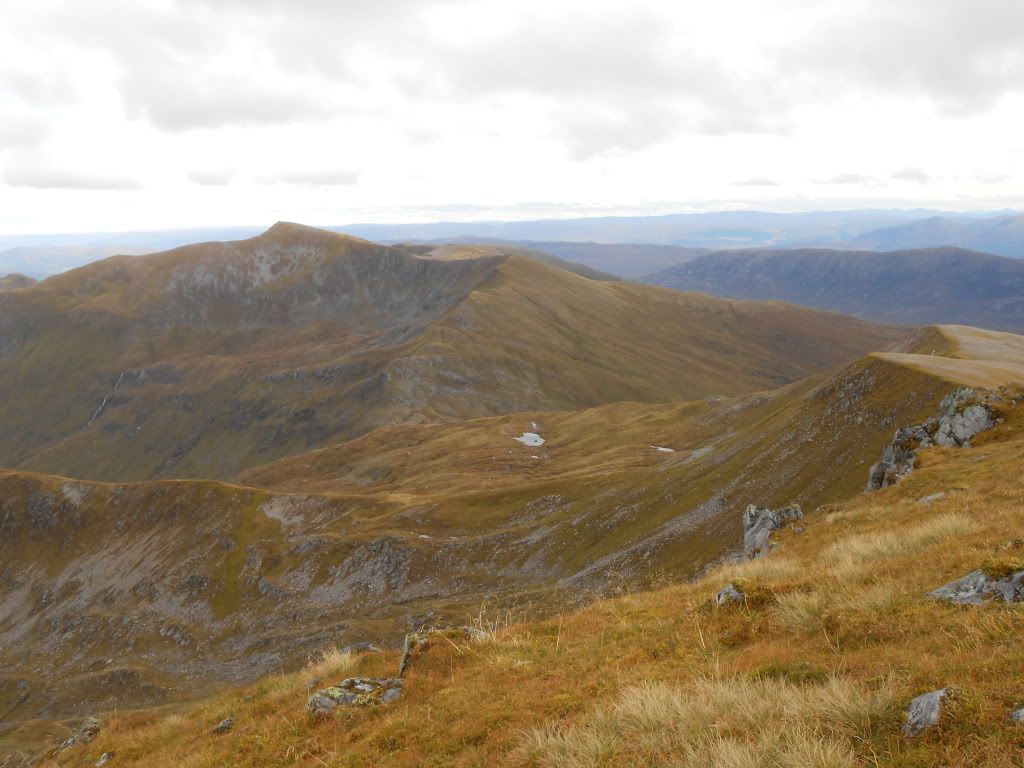 This is the way to Mullach Fraoch-Choire. You recognize double topped Sgur nan Ceathreamhnan to the left. Your old friend from another trip. A walker coming down from the Mullach tells you that this mountain made his day. This is a real mountain.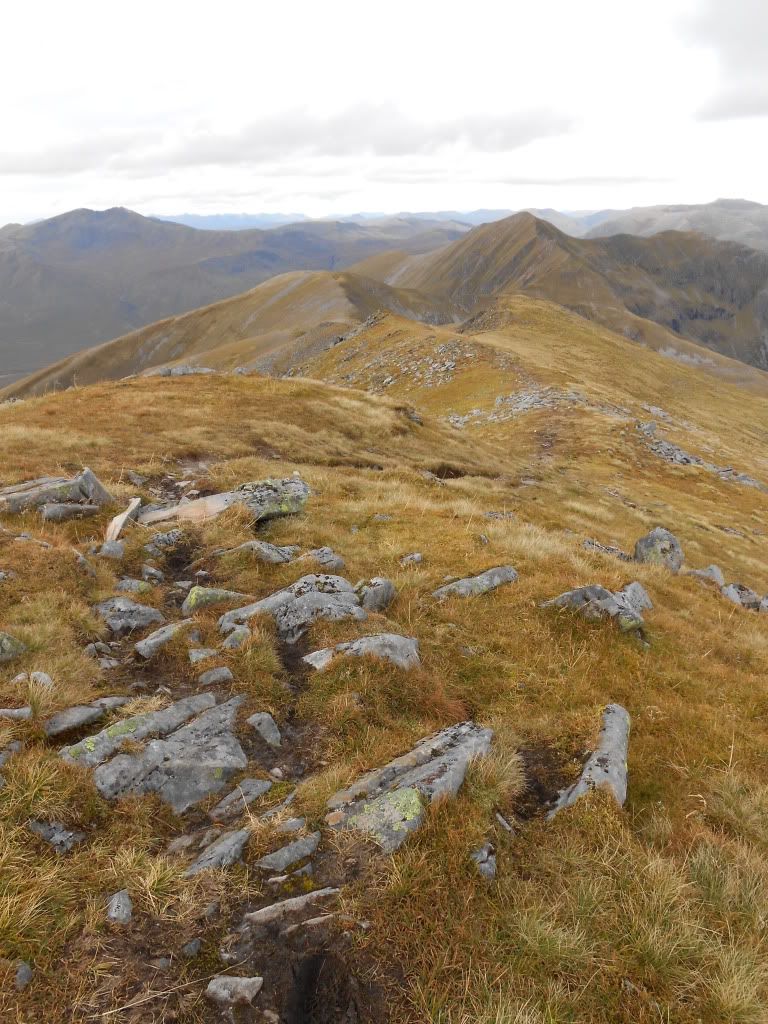 The cairn of Mullach Fraoch-choire.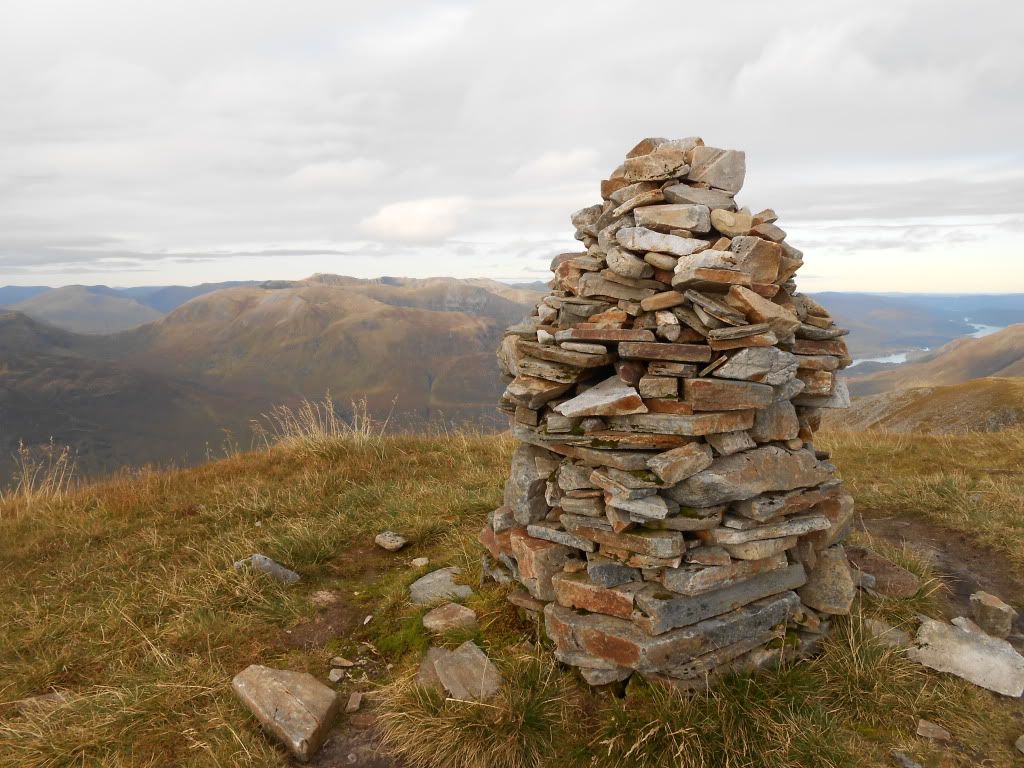 The northern ridge of Mullach Fraoch-choire.
Backview to A'Chralaig.
You see big hills in the west.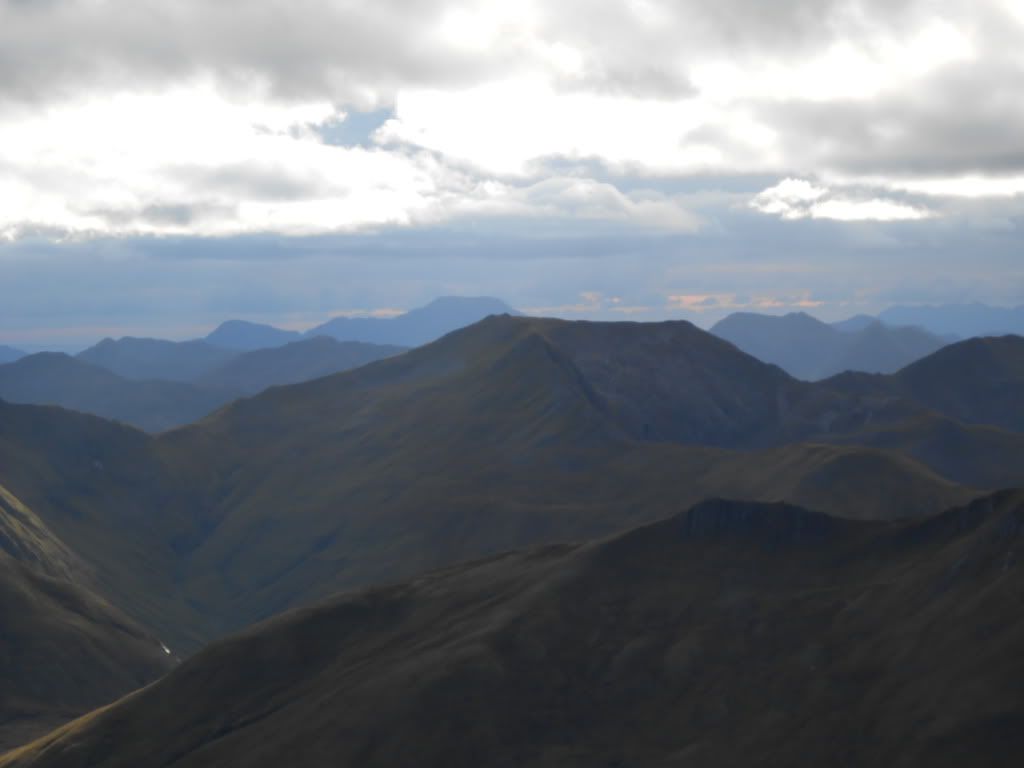 Ciste Dhubh.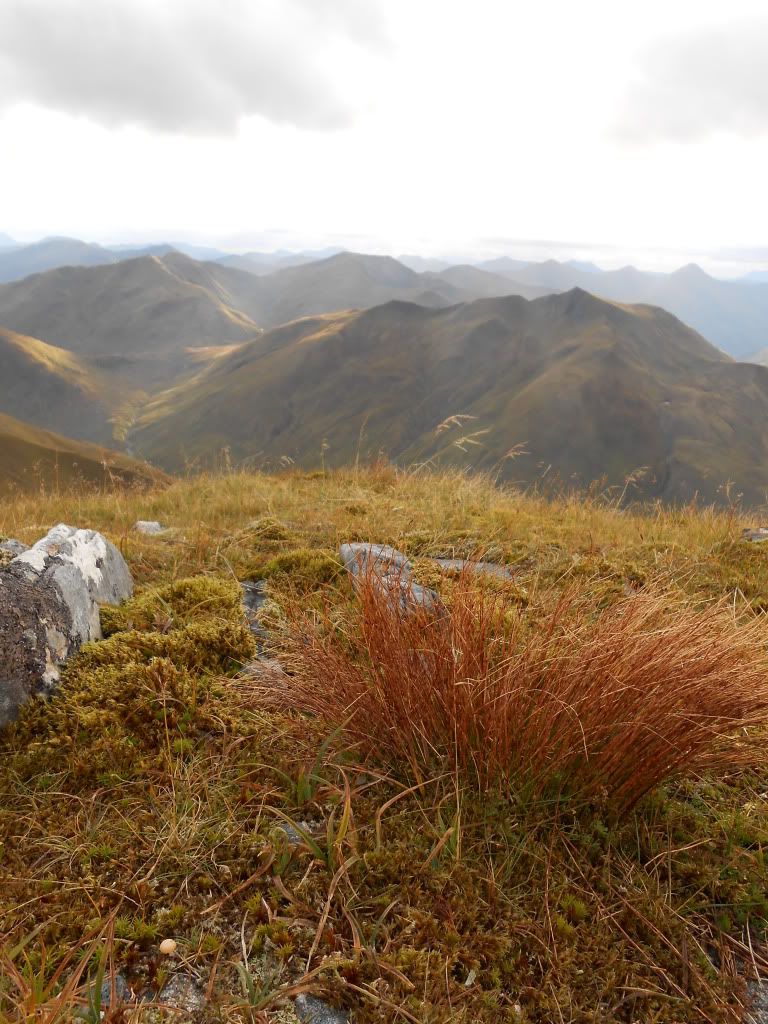 Allt a'Chomhain.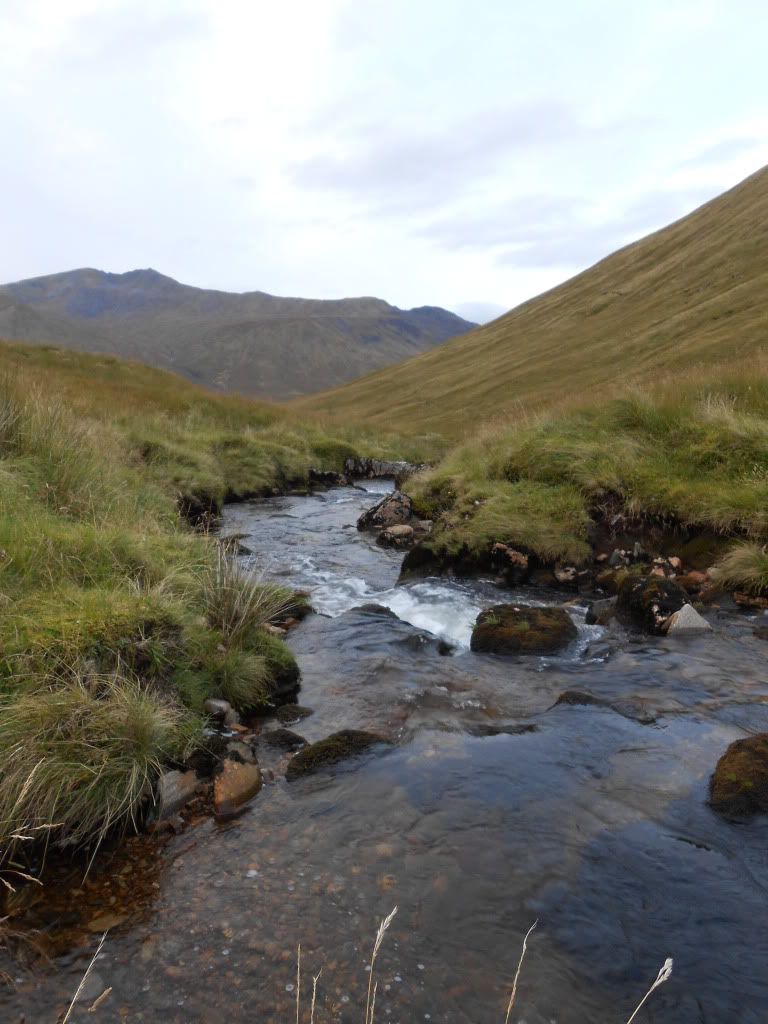 Finally you reach the bothy from the bogs in the south.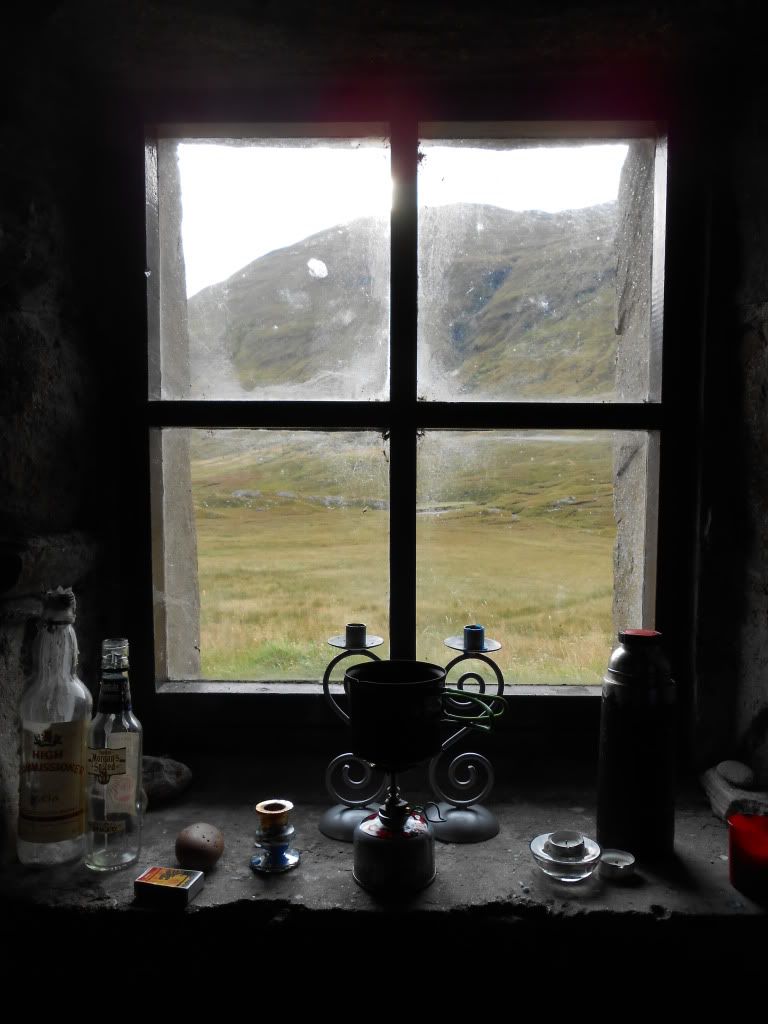 You can have a slow start on Sunday morning. Your walk will not be too long.
There is a rule though....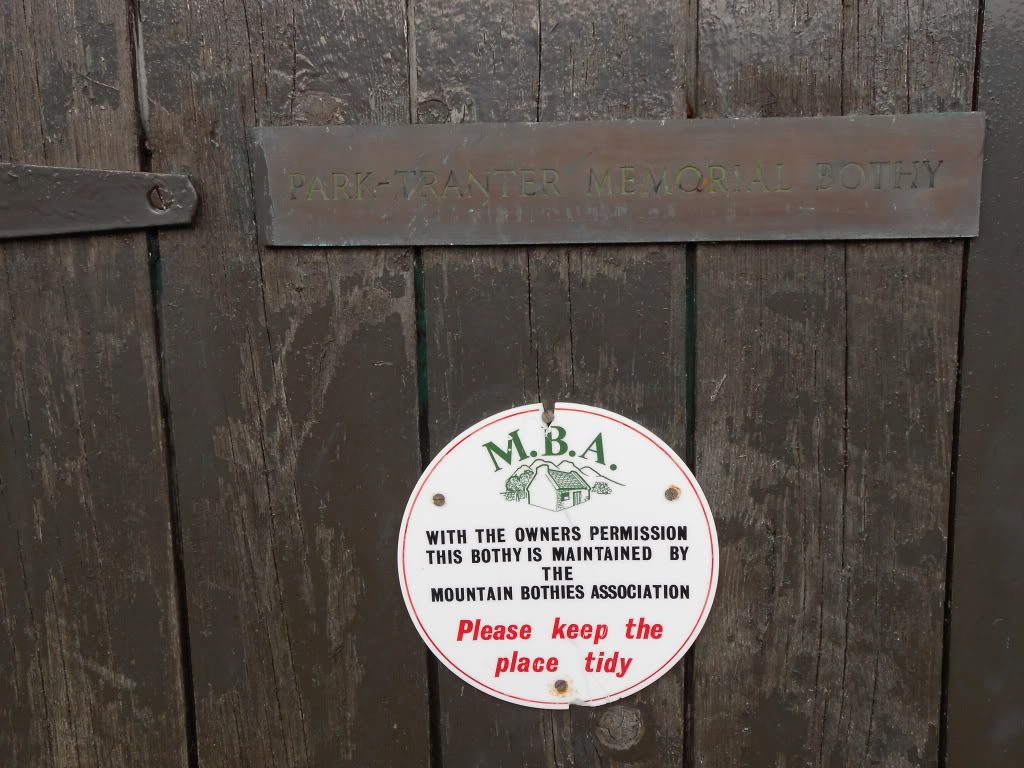 to leave the bothy, as it was when you came.
Camban bothy.
This is your mountain today.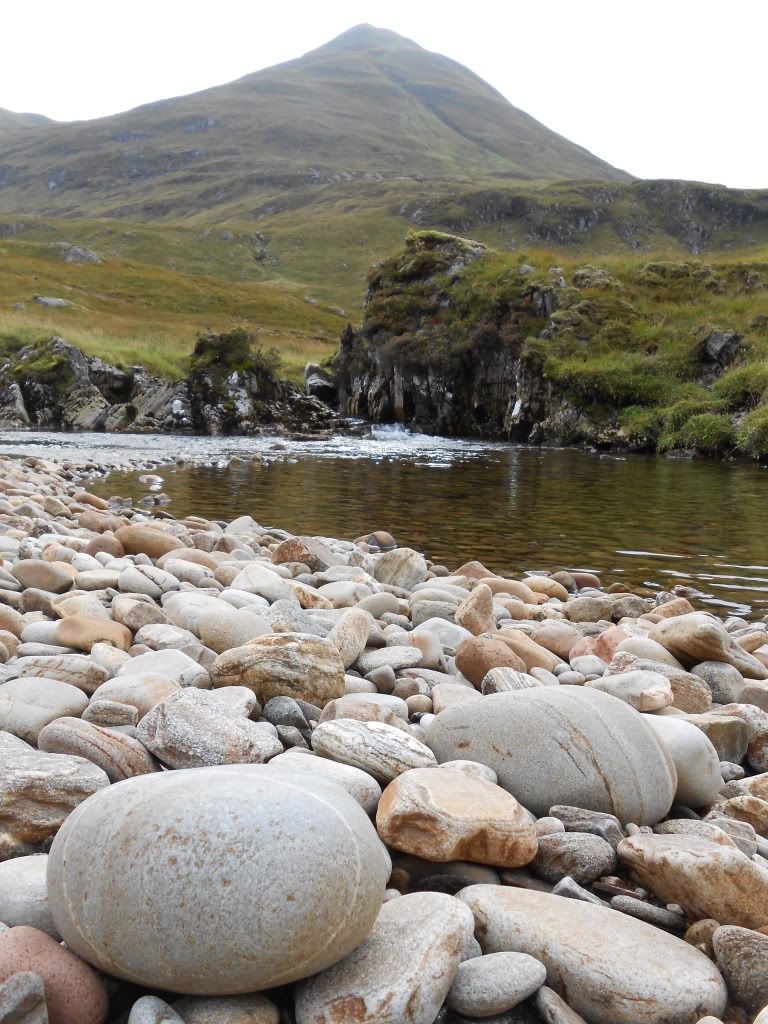 Upper Glen Affric.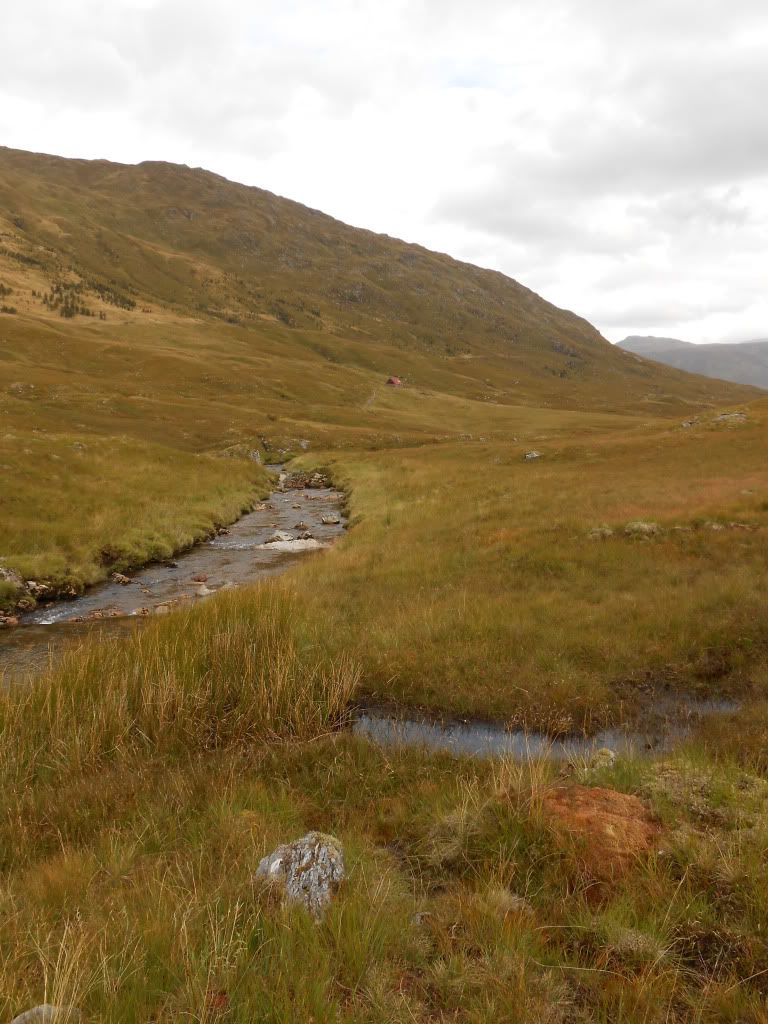 Remnants of ancient pine forests hidden in the bogs.
You pass some nameless lochans on your way.
You have seen bigger cairns. This is the summit of Ciste Dhubh.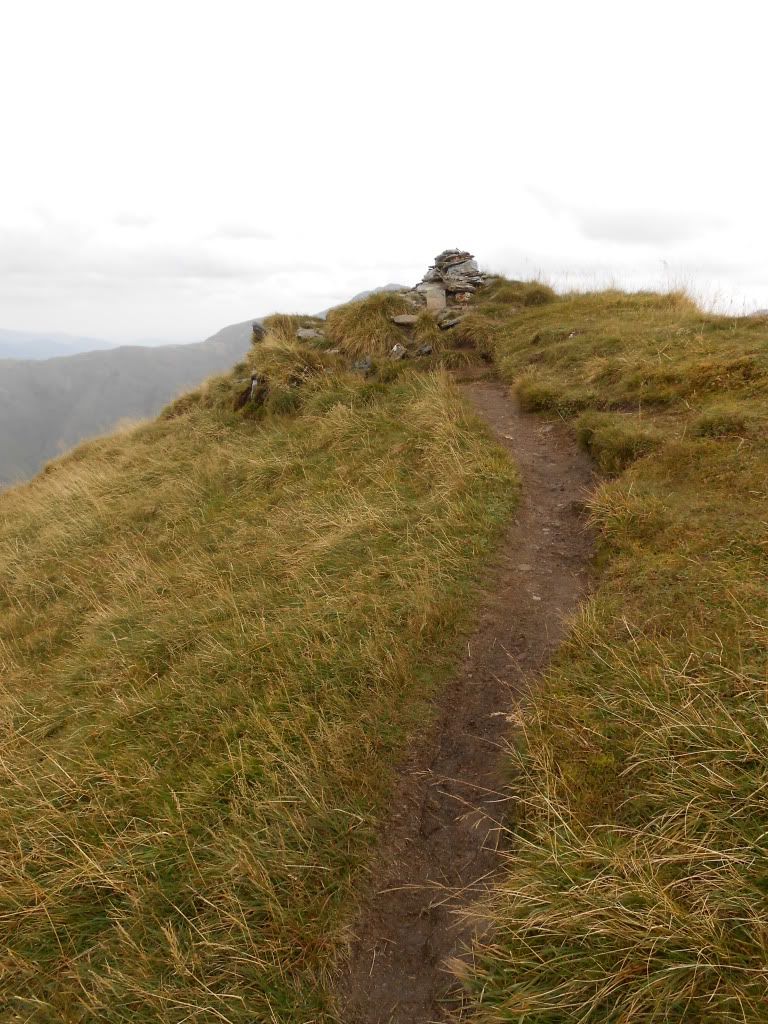 Big hills up North. The Torridons you think.
Beinn Fhada.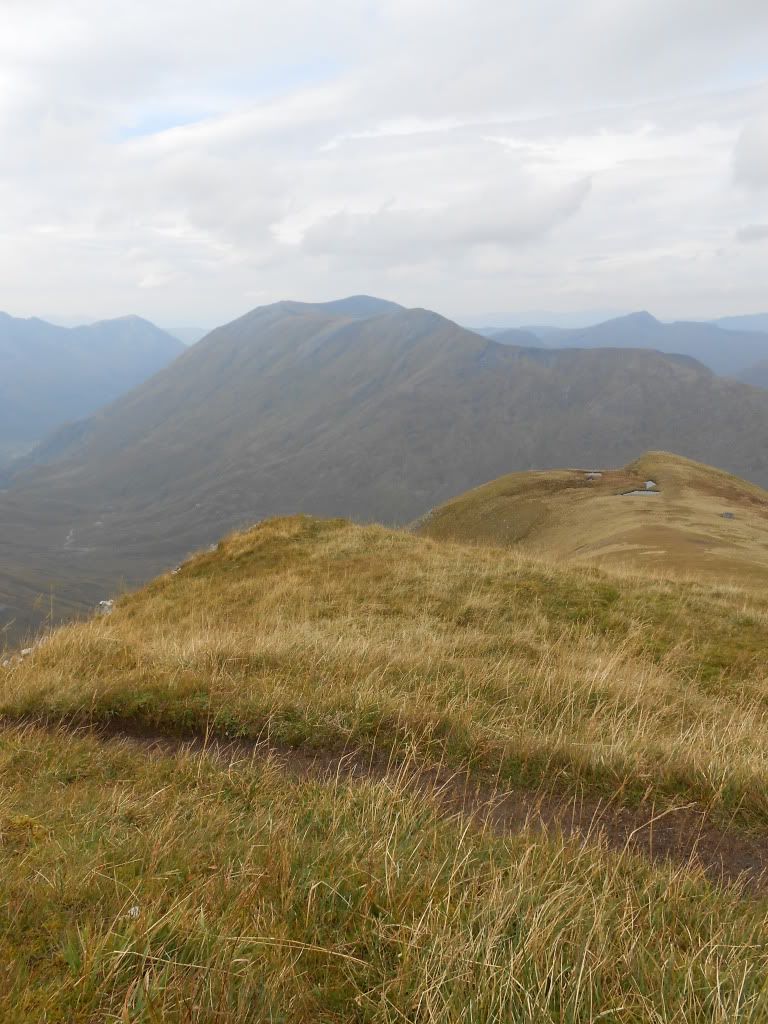 Sgurr nan Ceathreamhnan.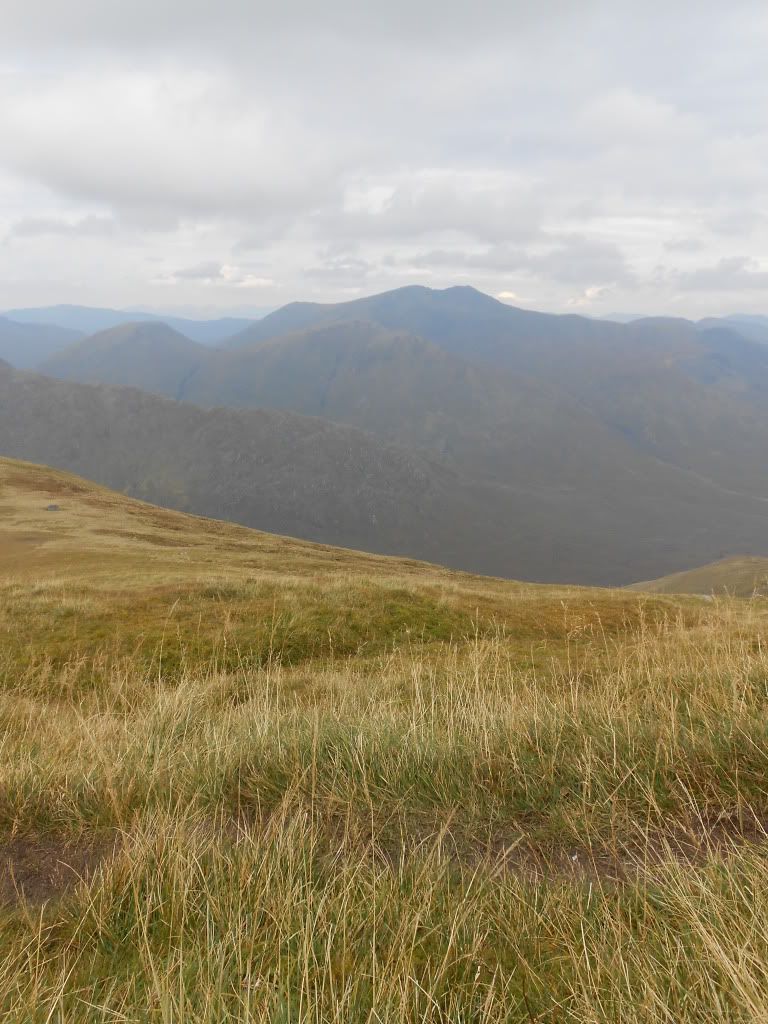 Ciste Dhubh from the south.
You can spot two Englishmen on Ciste Dhubh. Wildcampers from Northhampton.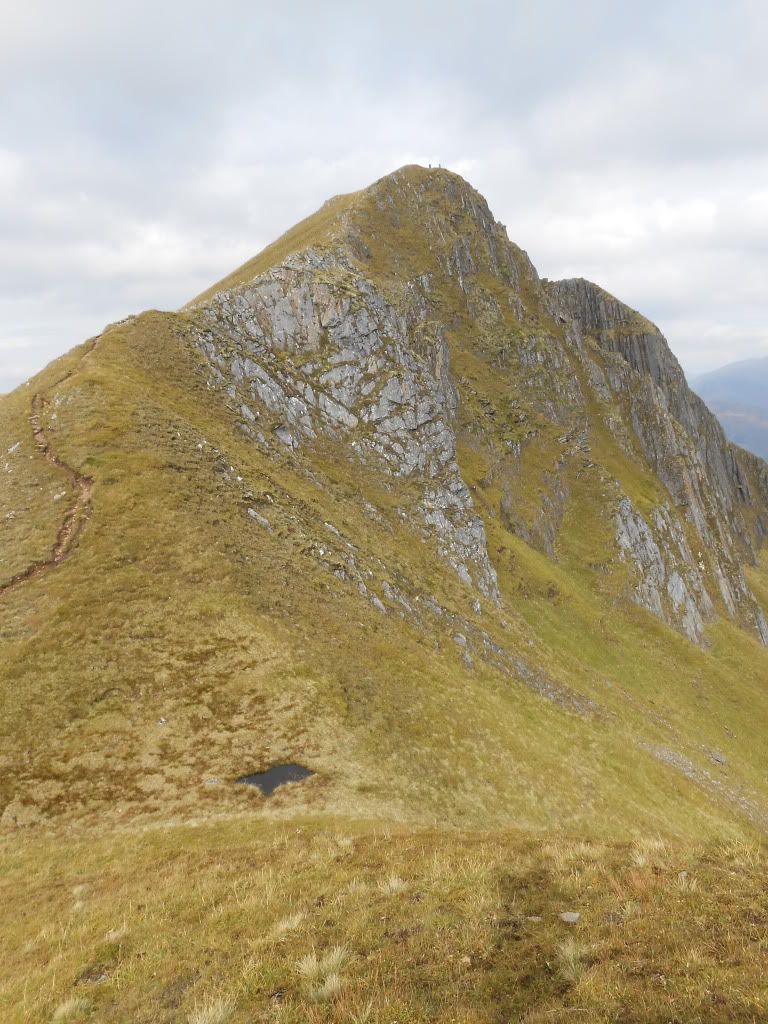 Mullach Fraoch-Choire as seen from Ciste Dhubh.
You see Am Bathach, and you think to yourself... This is the real Scottish Highland.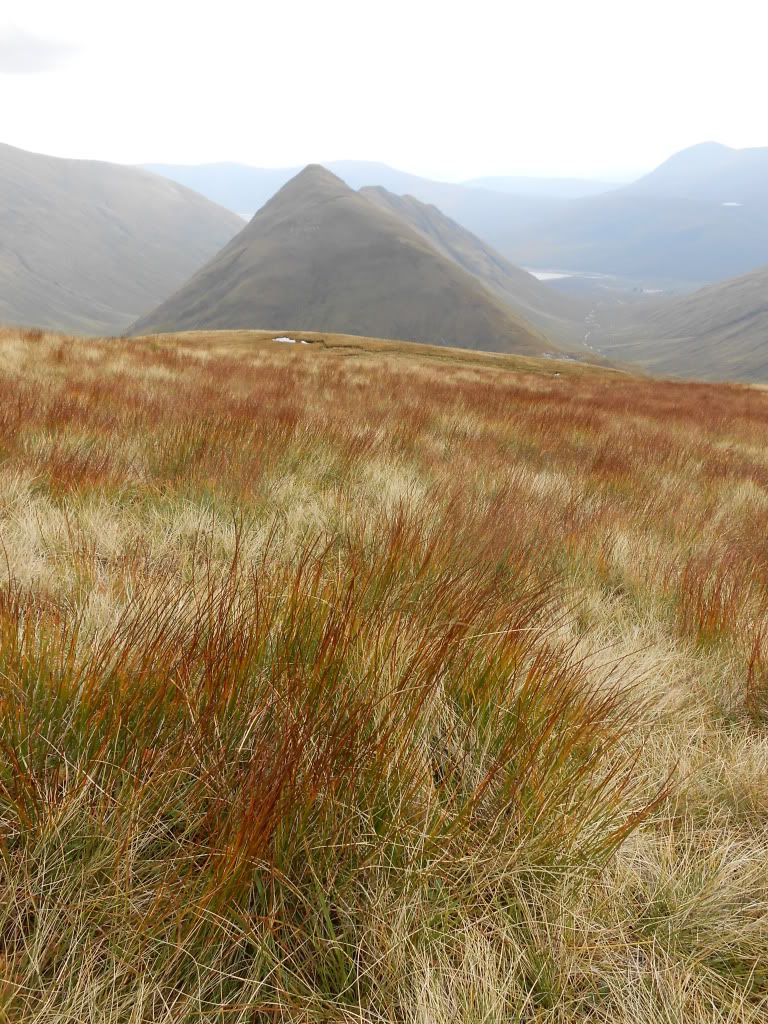 Shaped by the ice-age.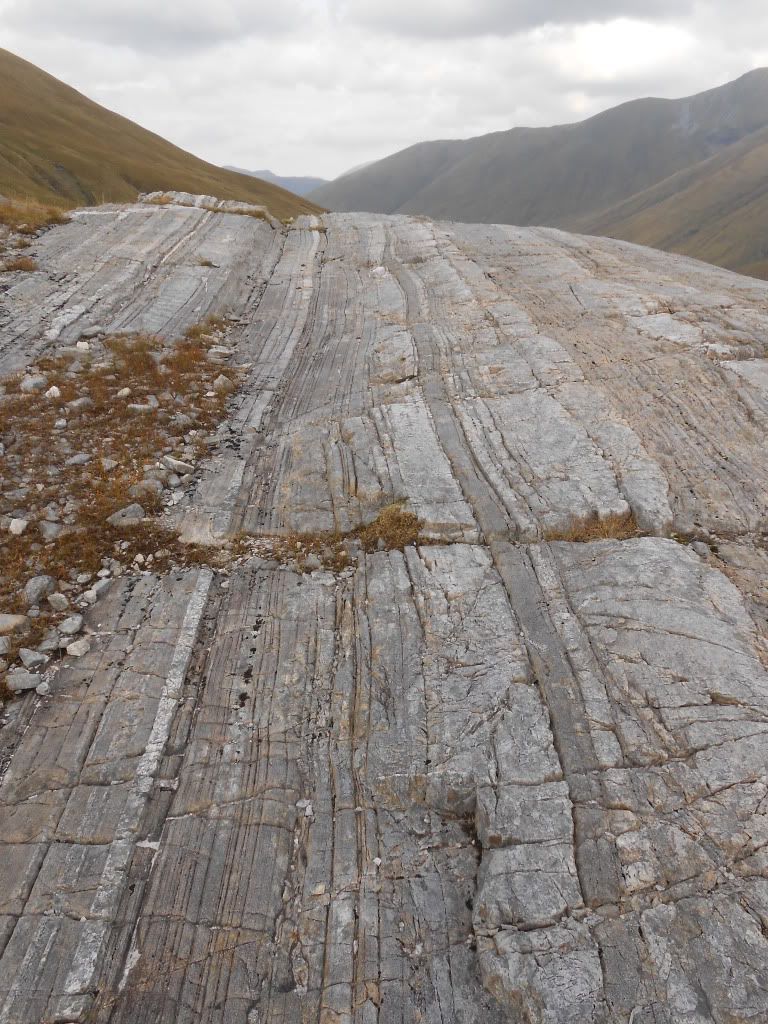 Backview on the ridge.
You discover more hills to climb in Glen Shiel.
These spruces are Americans.
Just like the potatoes....
An original rowan tree.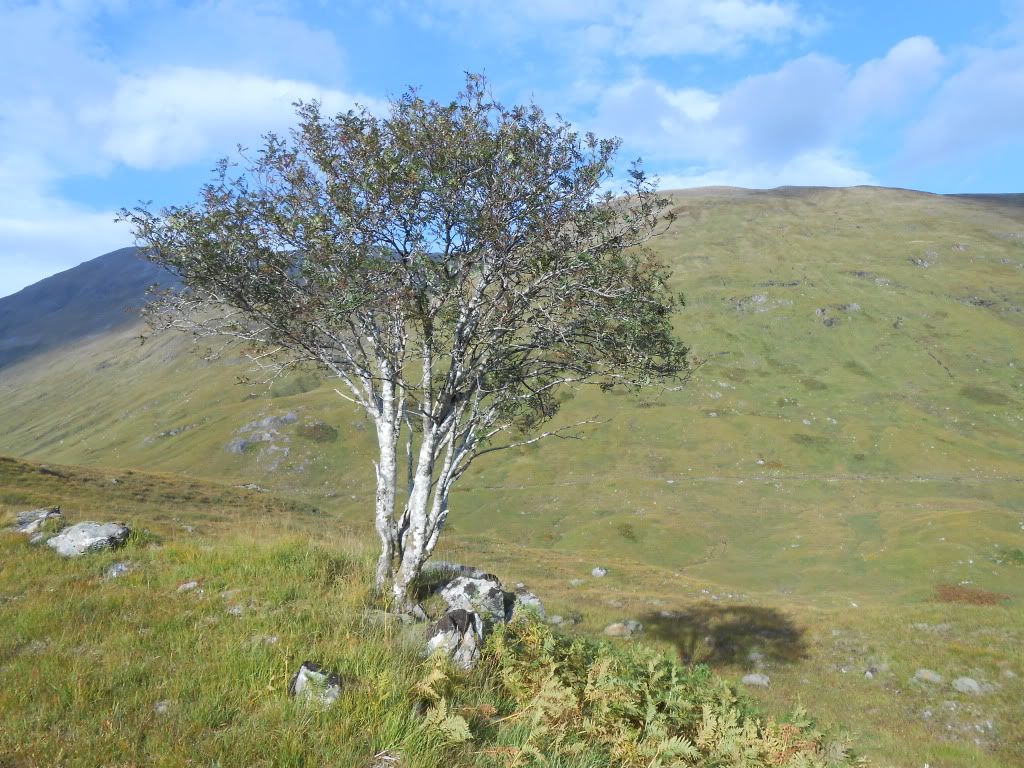 Back on tarmac.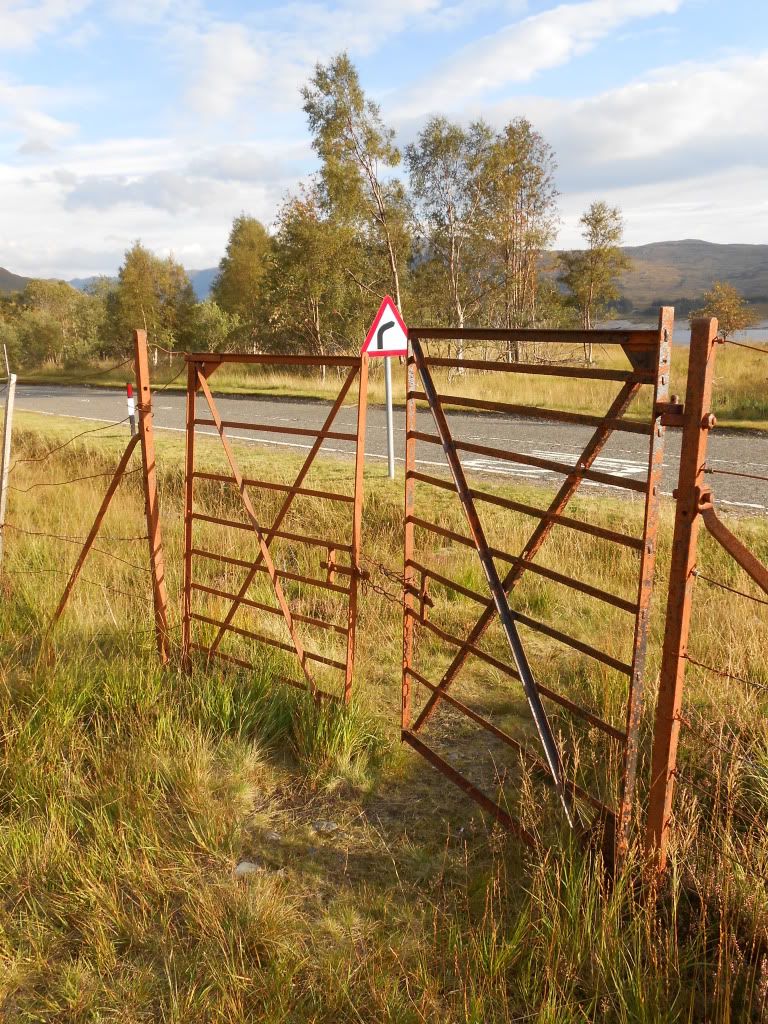 No fun?
Backview to the hills.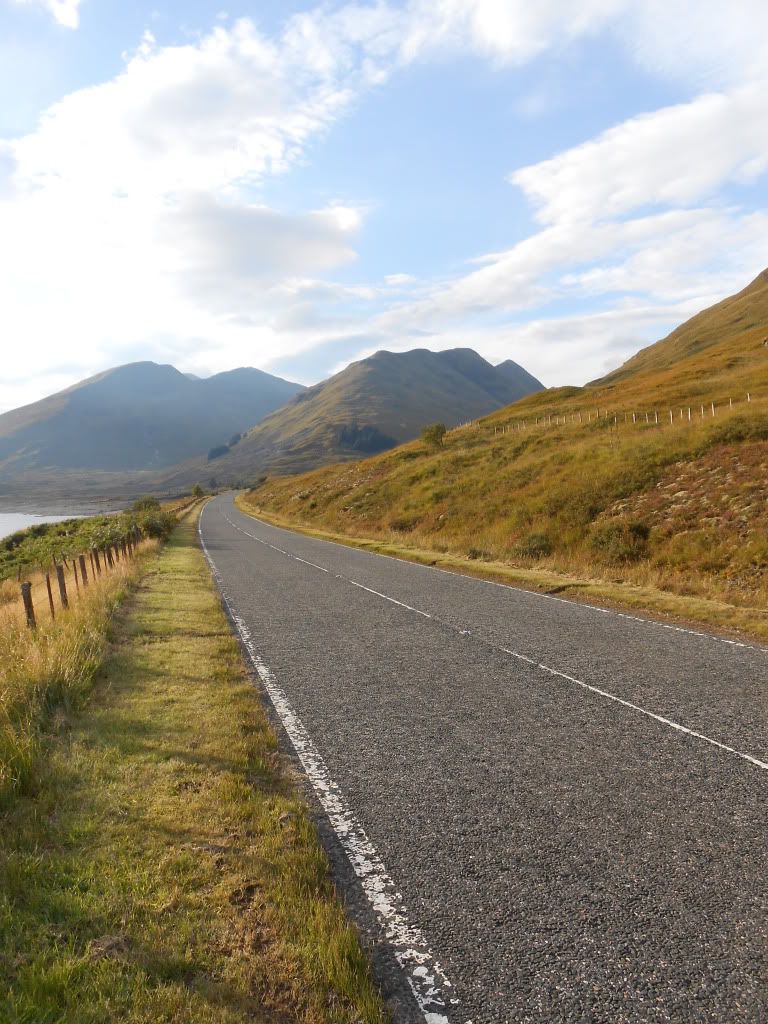 From the way home. A great weekend you had.