The new parking is very practical. The information section is built to last.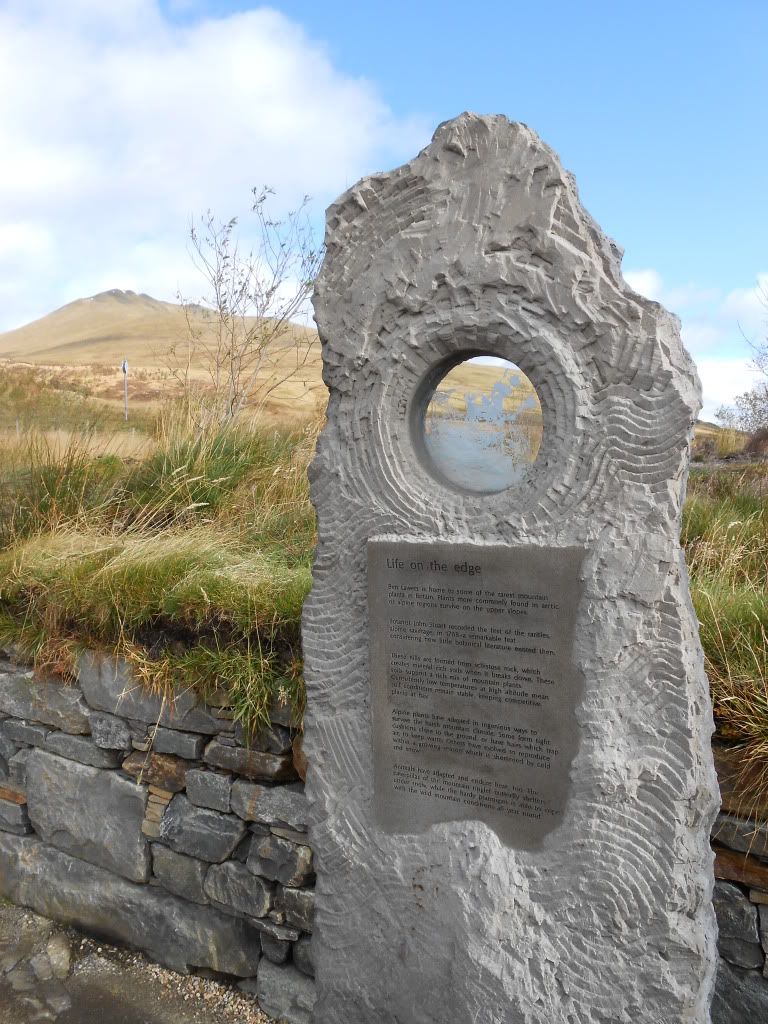 I didn't forget to bring the two pounds for parking this time. Or to be 100 % honest, I forgot, but i had the coins and could pay and display.
It's a very nicely developed path from the carpark to take you dry-shoed through some bogs.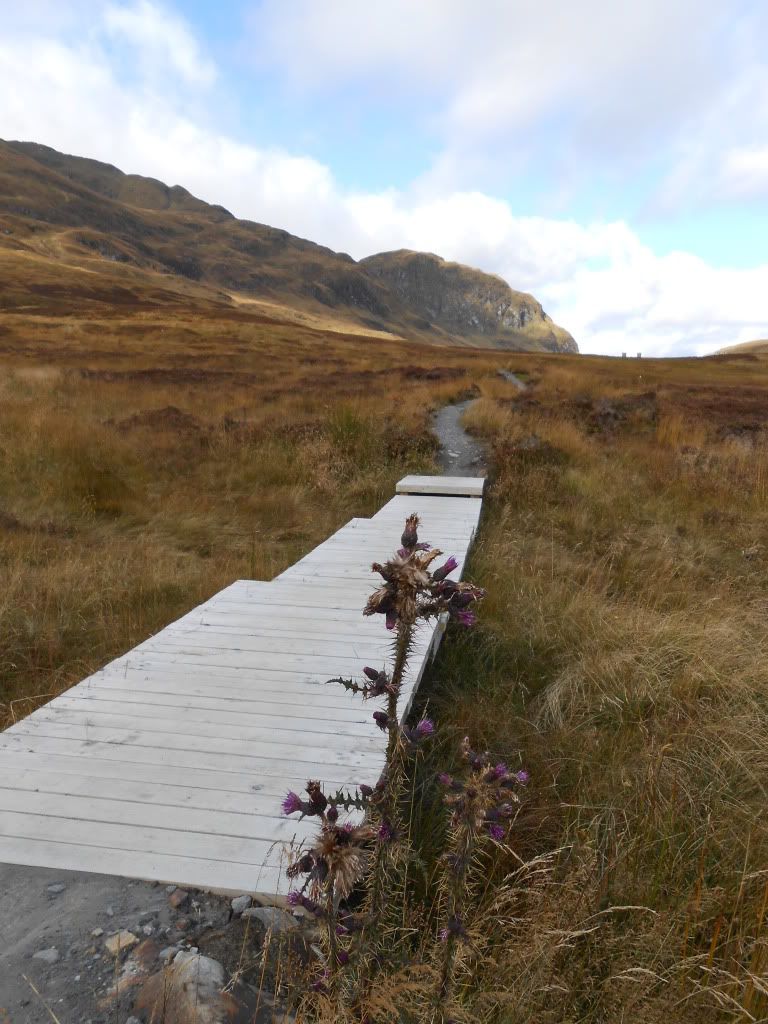 On the way up. My 5 £ hat.
Ben Vorlich, Stuc a'Chroin and Beinn Each.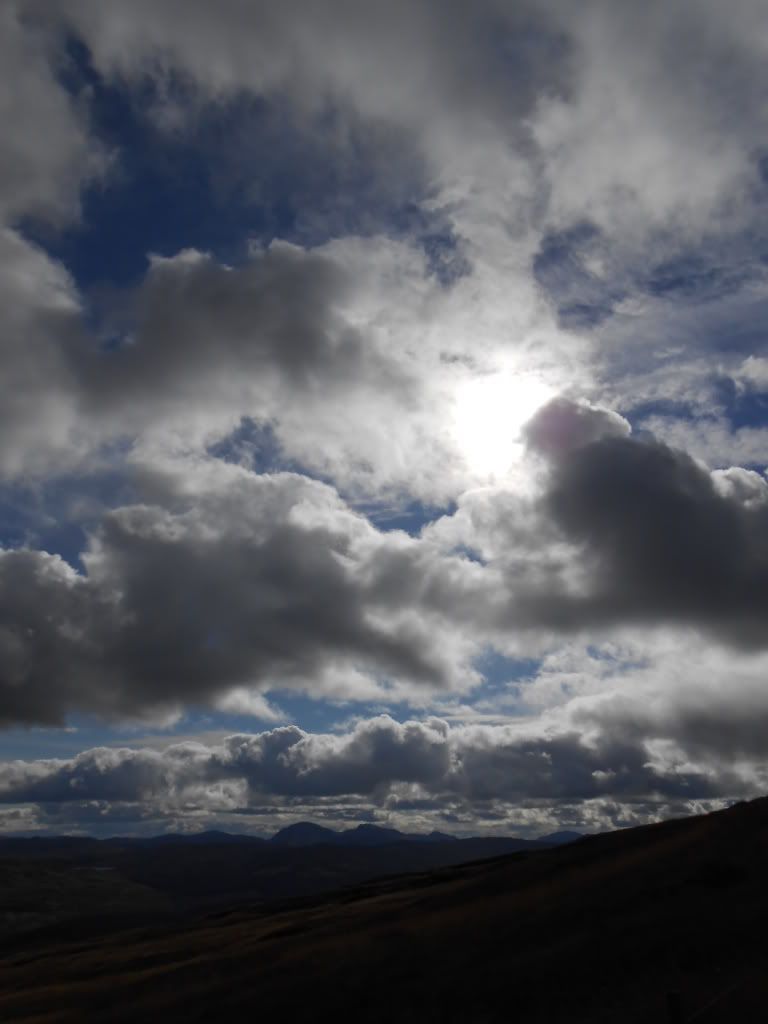 This guy from Glasgow was going the same way, so we walked and talked for seven hours.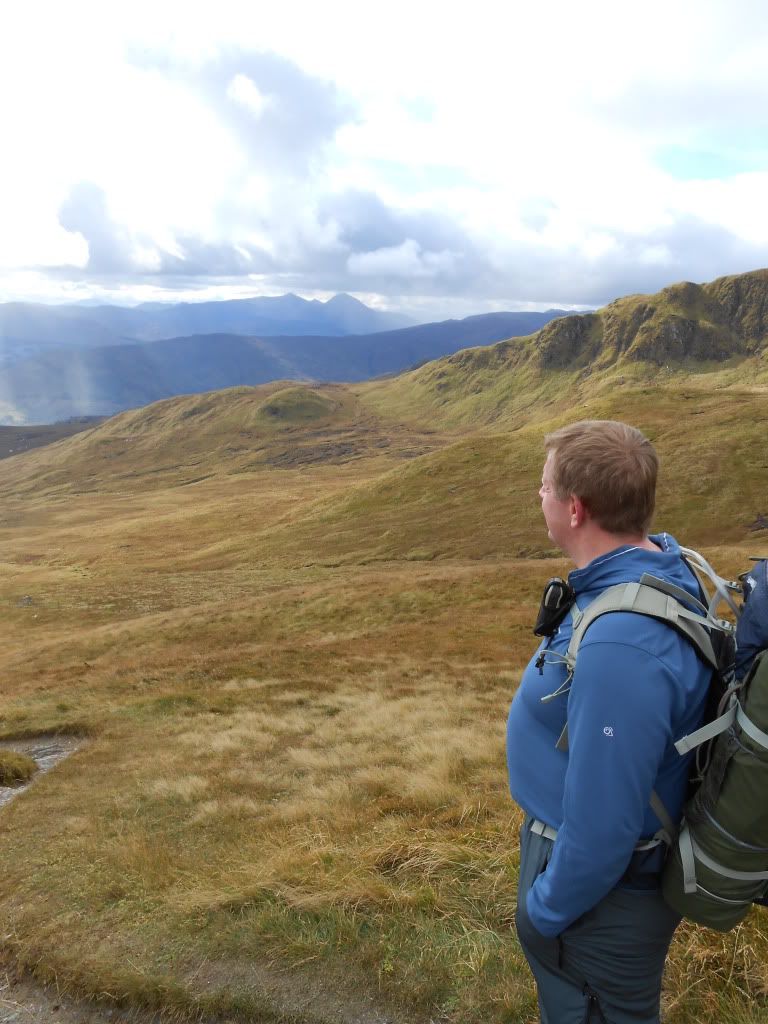 Some people on the way up, some going down.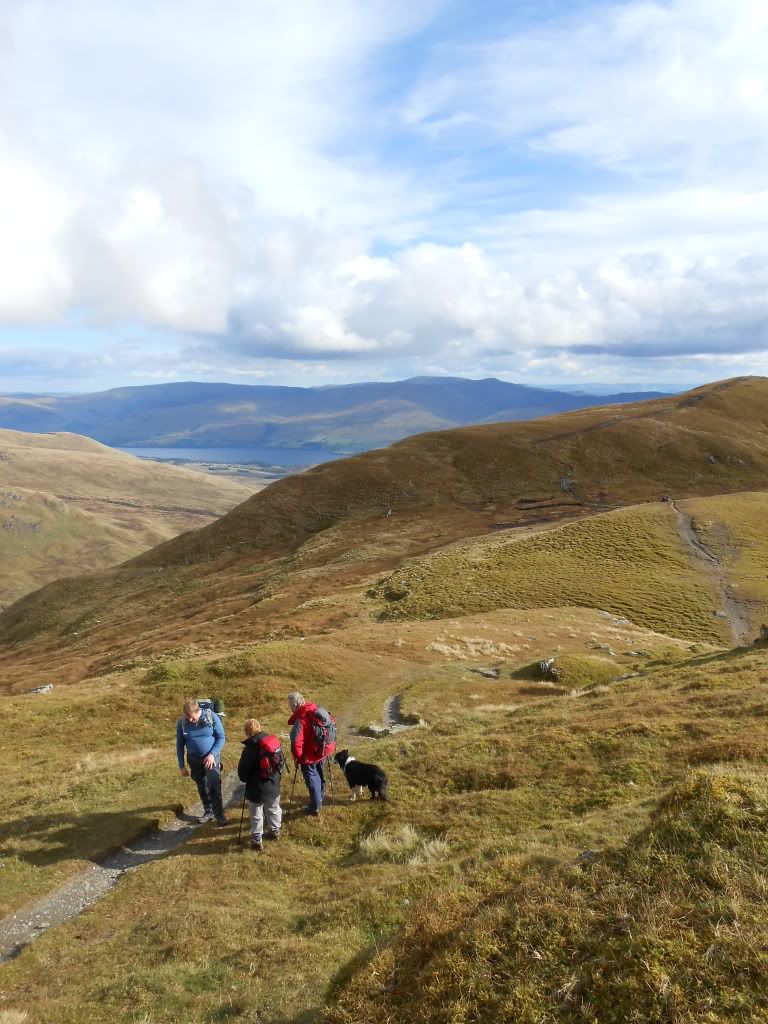 Someone is already at the summit.
Me at the summit of Meall Tarmachan. The hat had to go. It wasn't designed for wind. But I rescued it.
Snowcap on Ben Lawers as you can see. I camped there earlier this summer.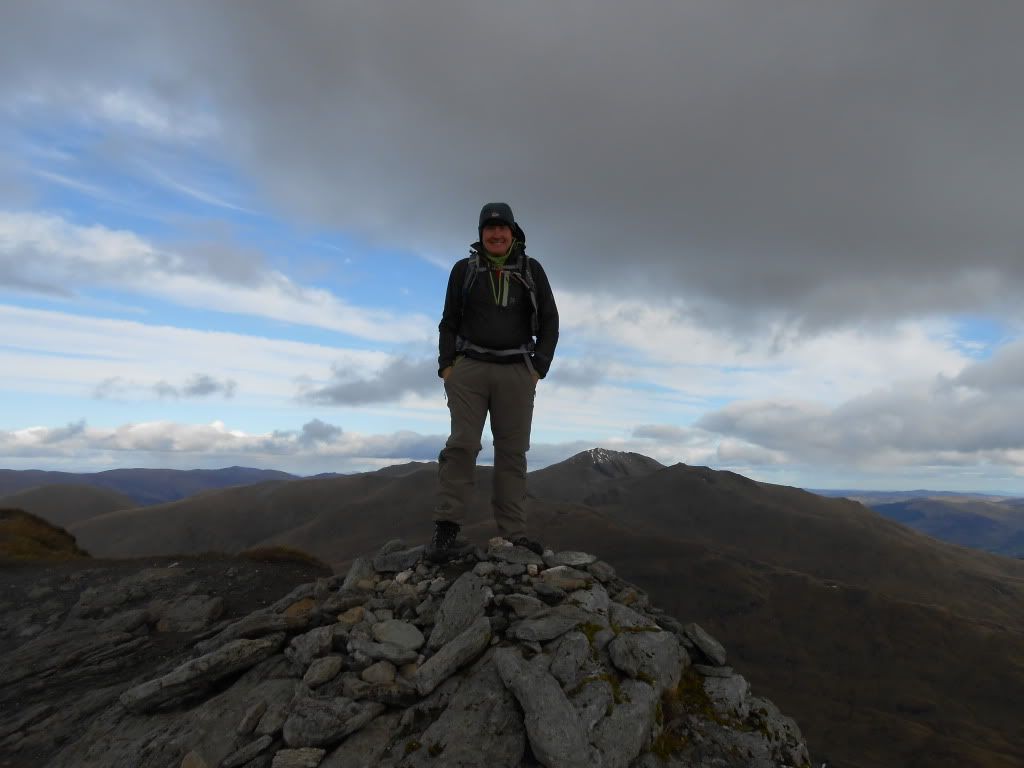 This is Meall Garbh. Nice path.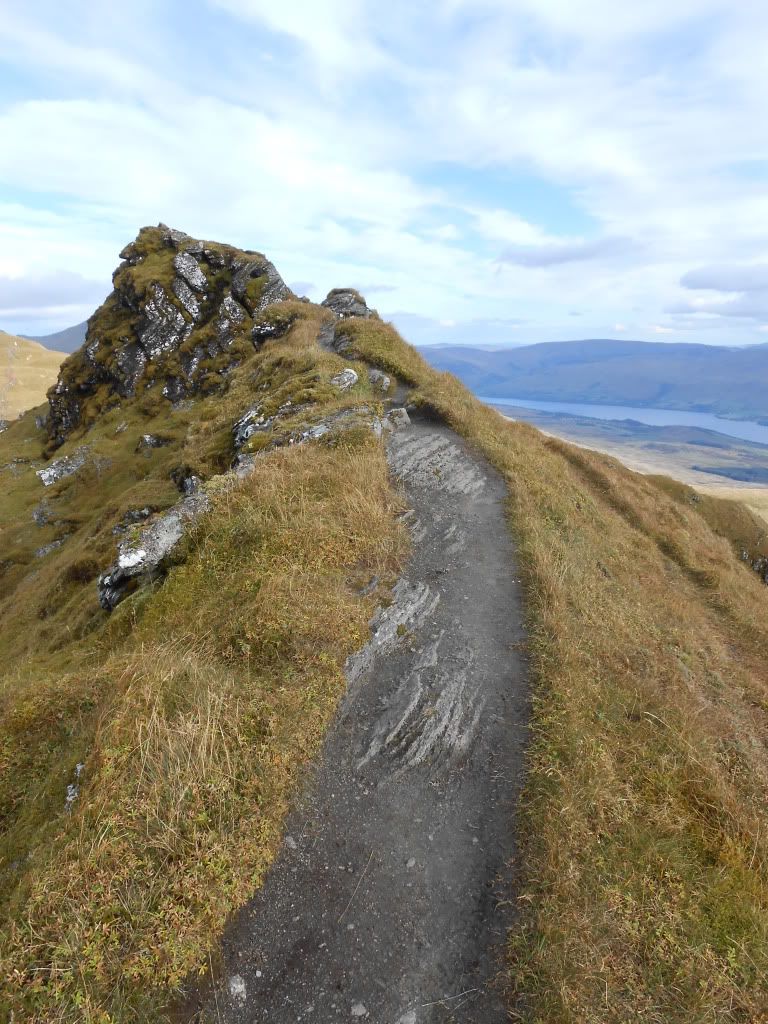 This is my ridgewalking companion, prepared to stay out for the night, if necessary.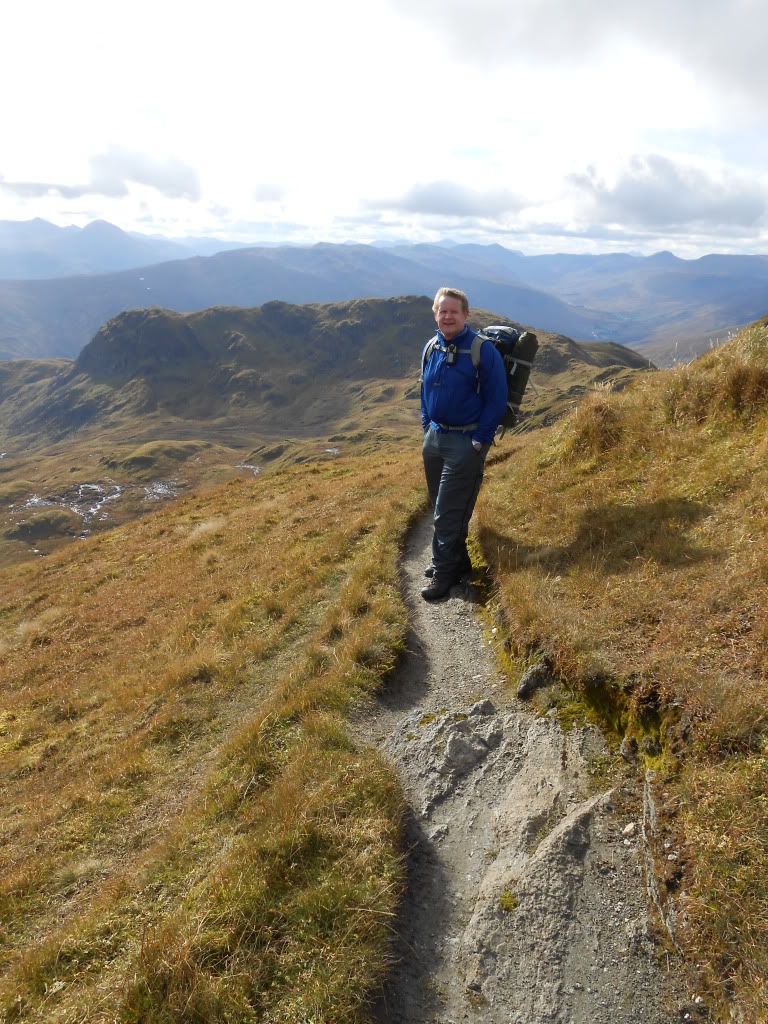 If the buttocks have to touch the ground, then it's scrambling grade I.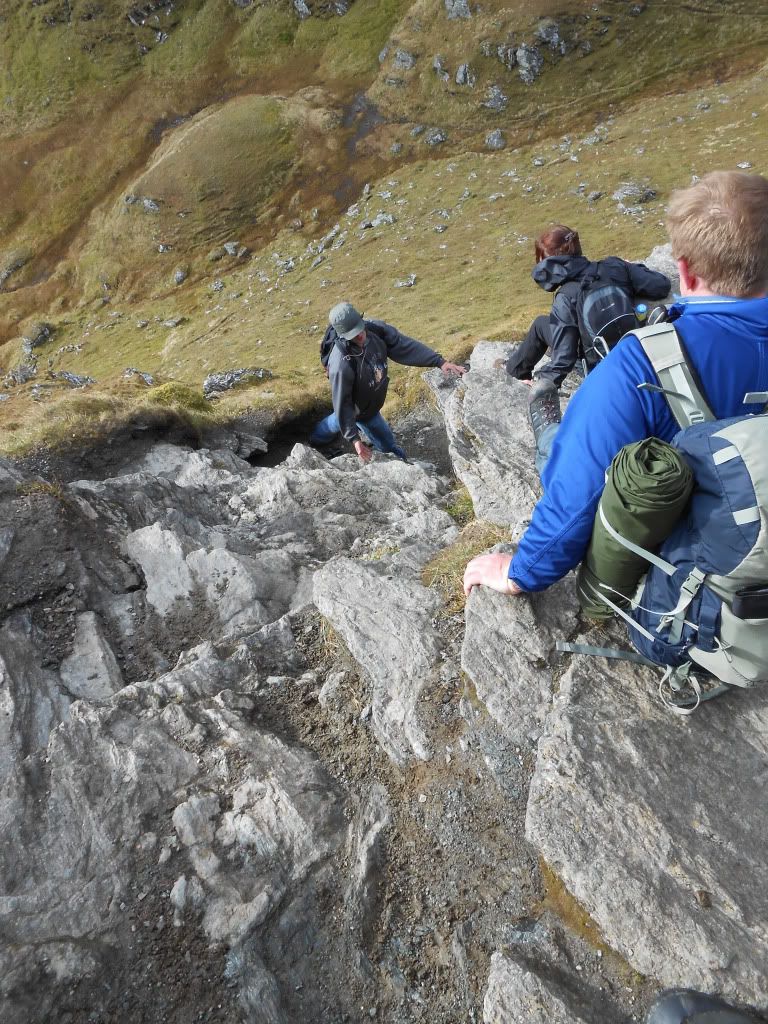 Some vegetation pic while waiting.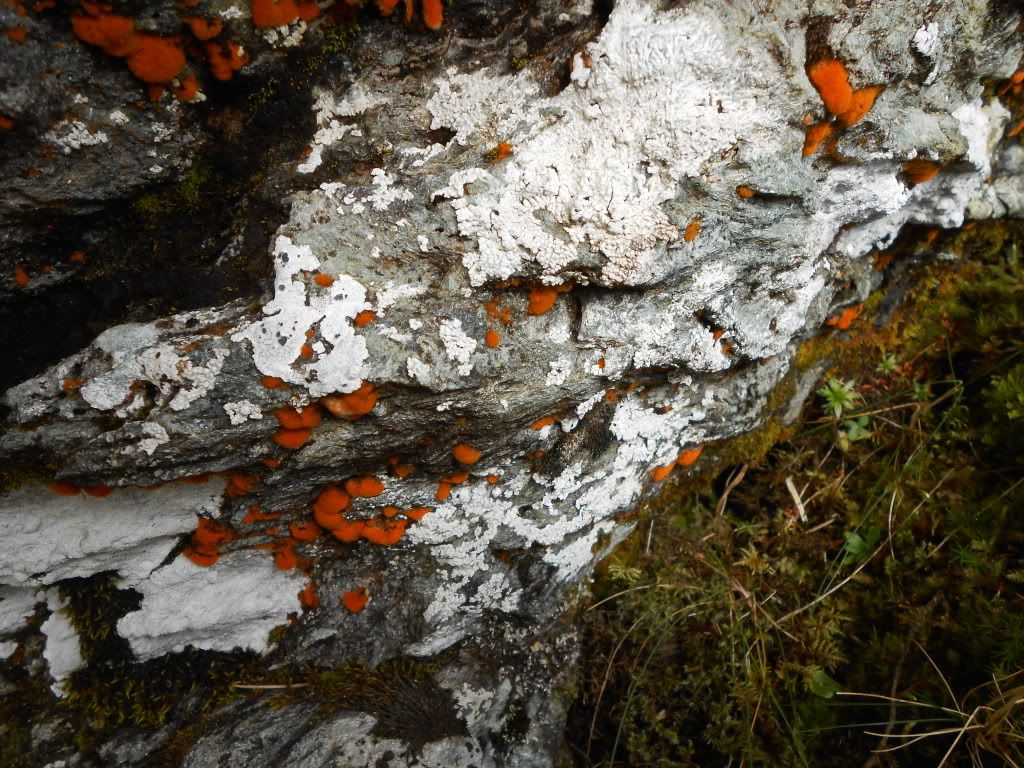 This is the scrambling section.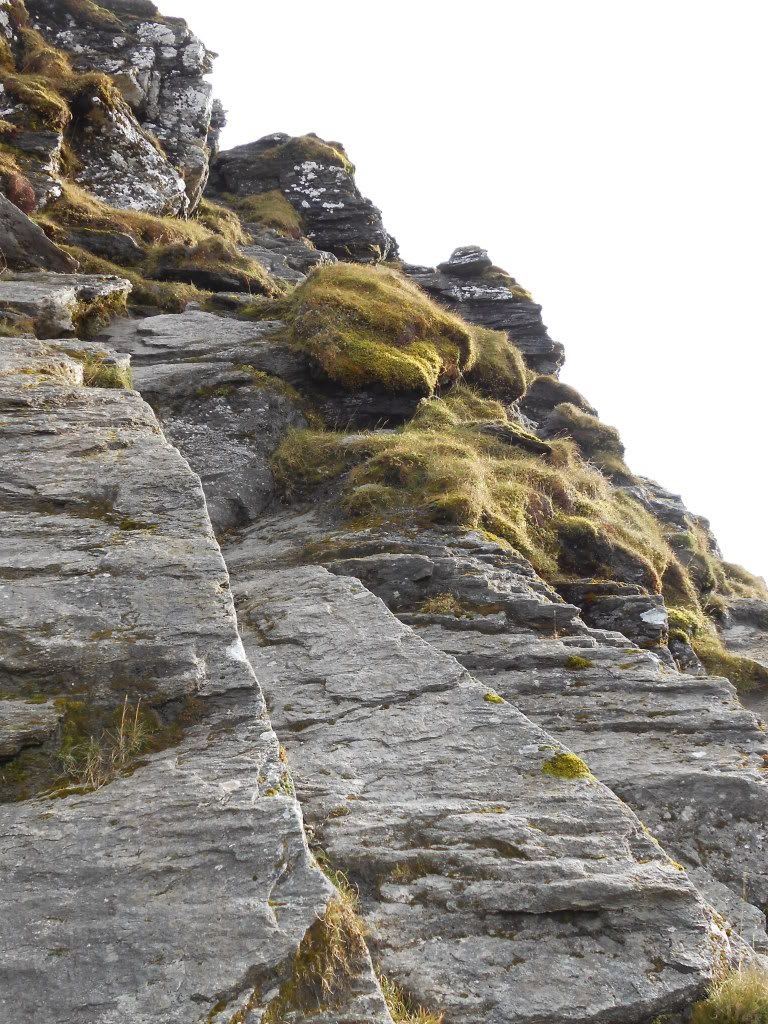 But don't let the scrambling section scare you off the ridge if you are very static. It can easily be bypassed on the northern side. Then you tell the scramblers that you didn't see their path, when you are down at the bealach before them.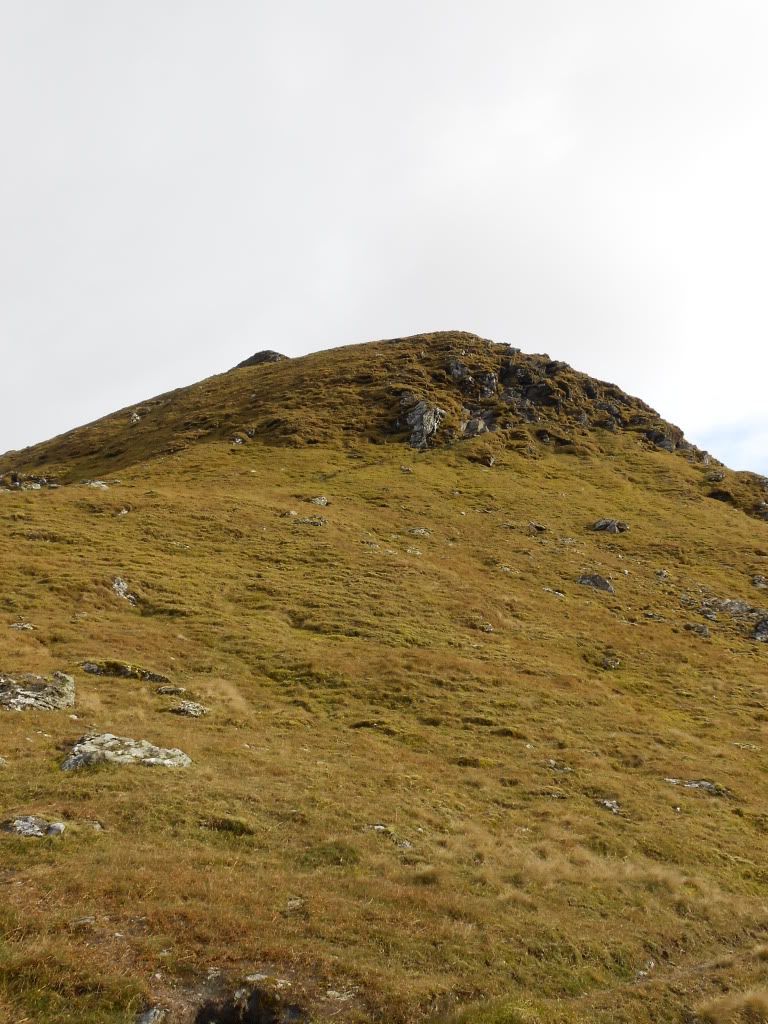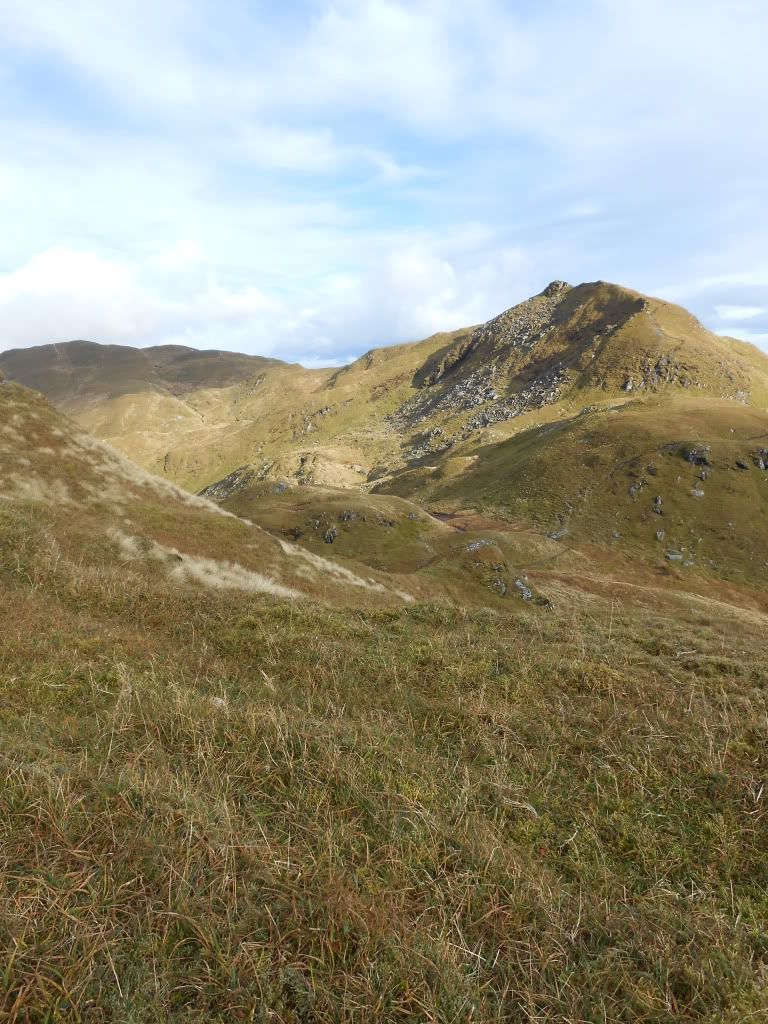 Ben Vorlich and Stuc a'Chroin.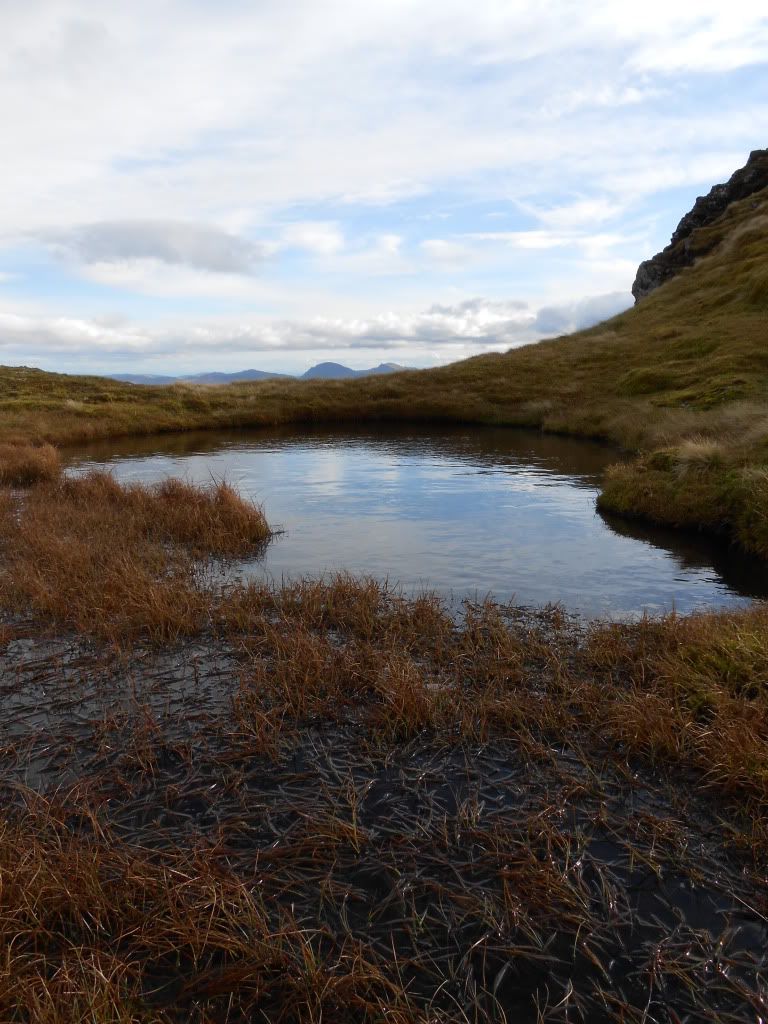 Beinn nan Eachan, The big mountain with the tiny wee cairn.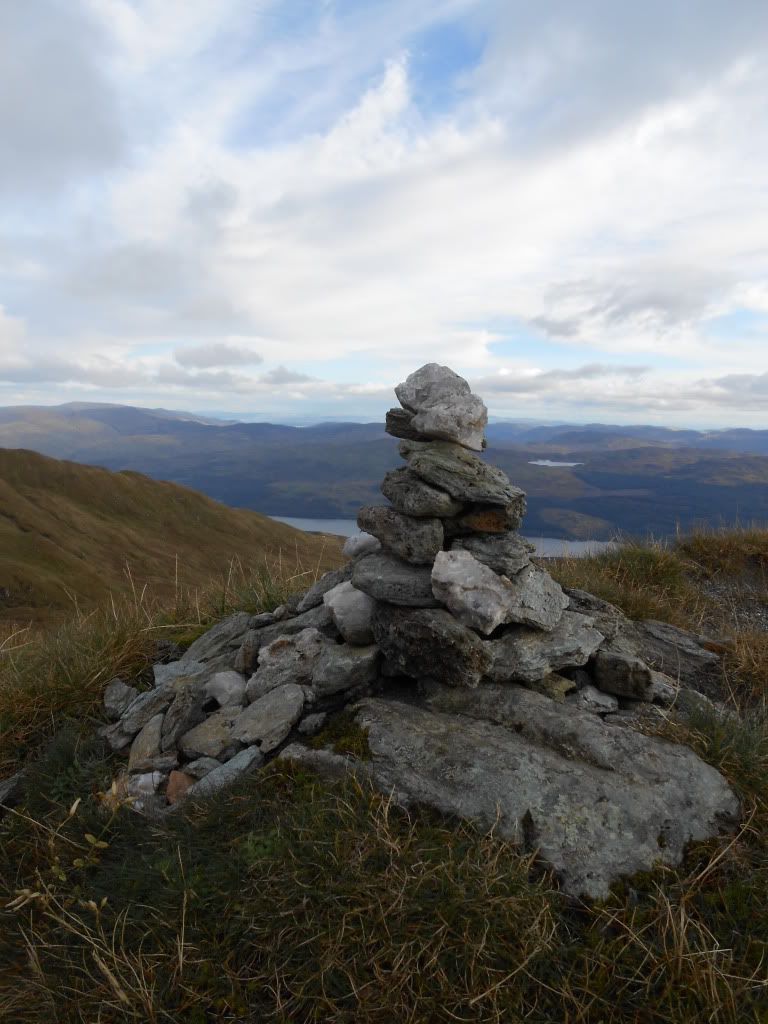 Stob Binnein and Ben More.
Backview on Tarmachan ridge. The miles go fast when you walk and talk. Without noticing you are suddenly on the end of the ridge.
I haven't climbed Meall Ghaordie yet.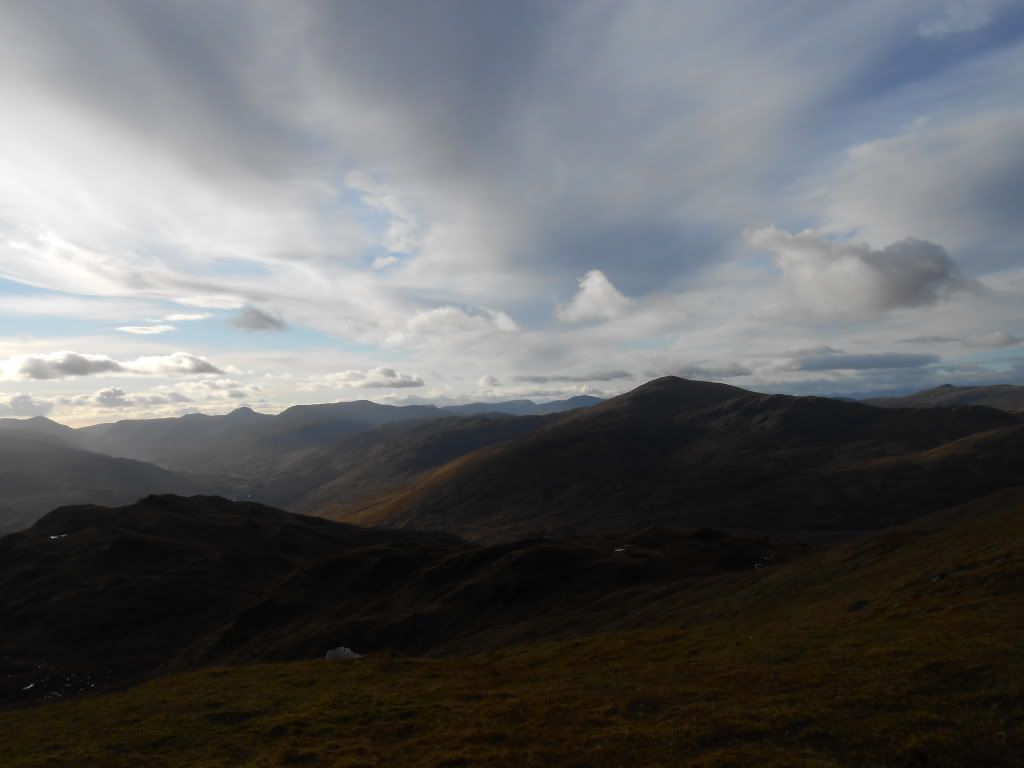 We rounded this section, southern crags of Creag na Callich.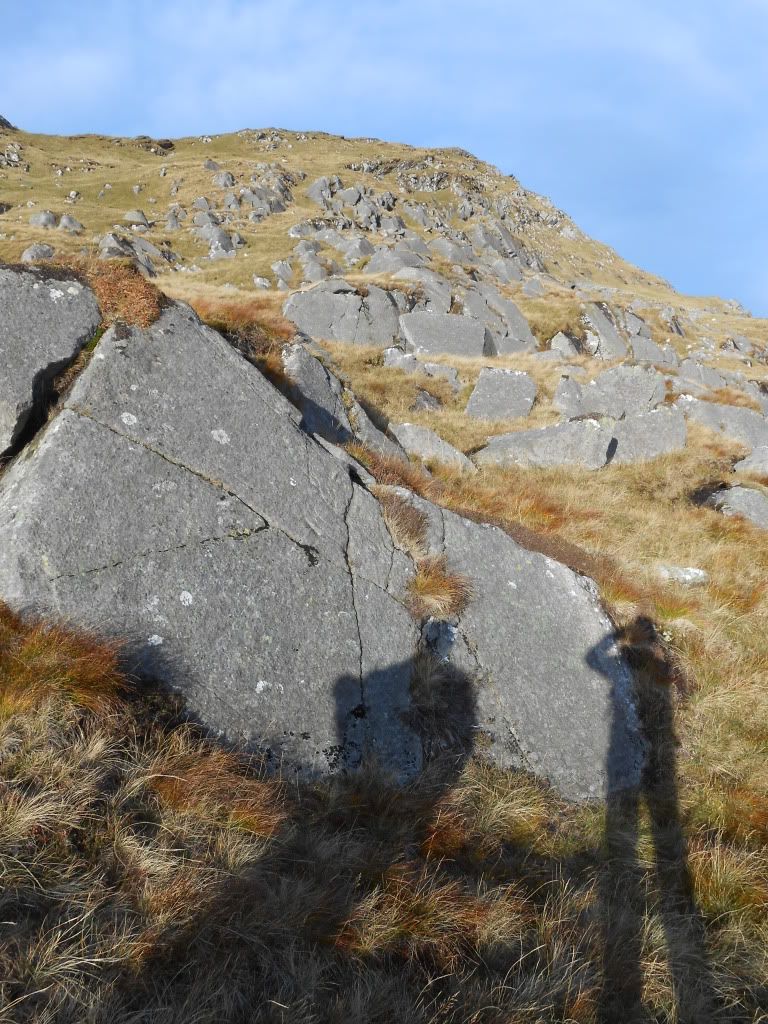 And the steep crags on the SE side.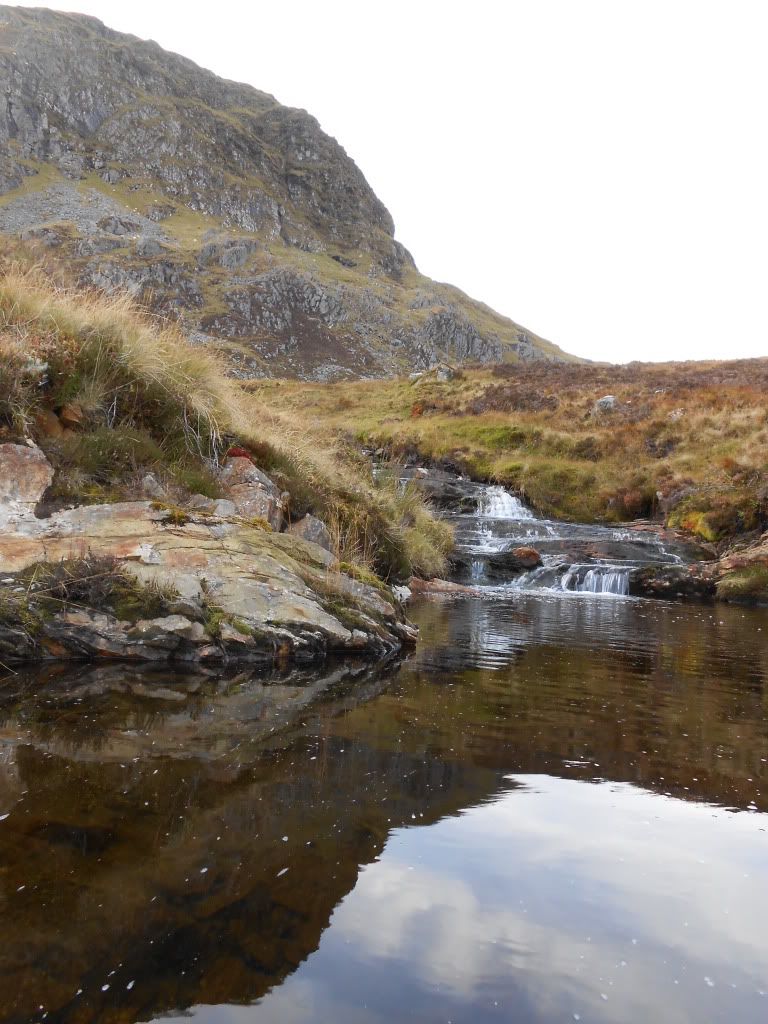 When you walk eastbound along the Landrover track, don't forget to turn around to see the sunset.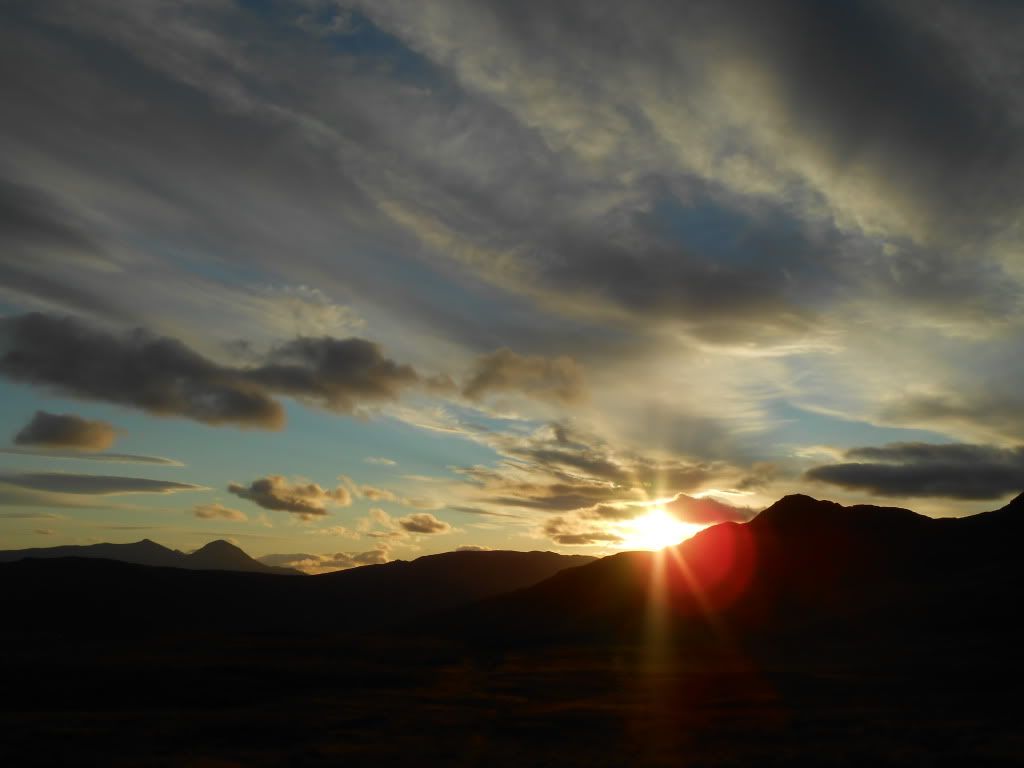 To be planted: Rowan trees. Let's hope the red deers don't like them.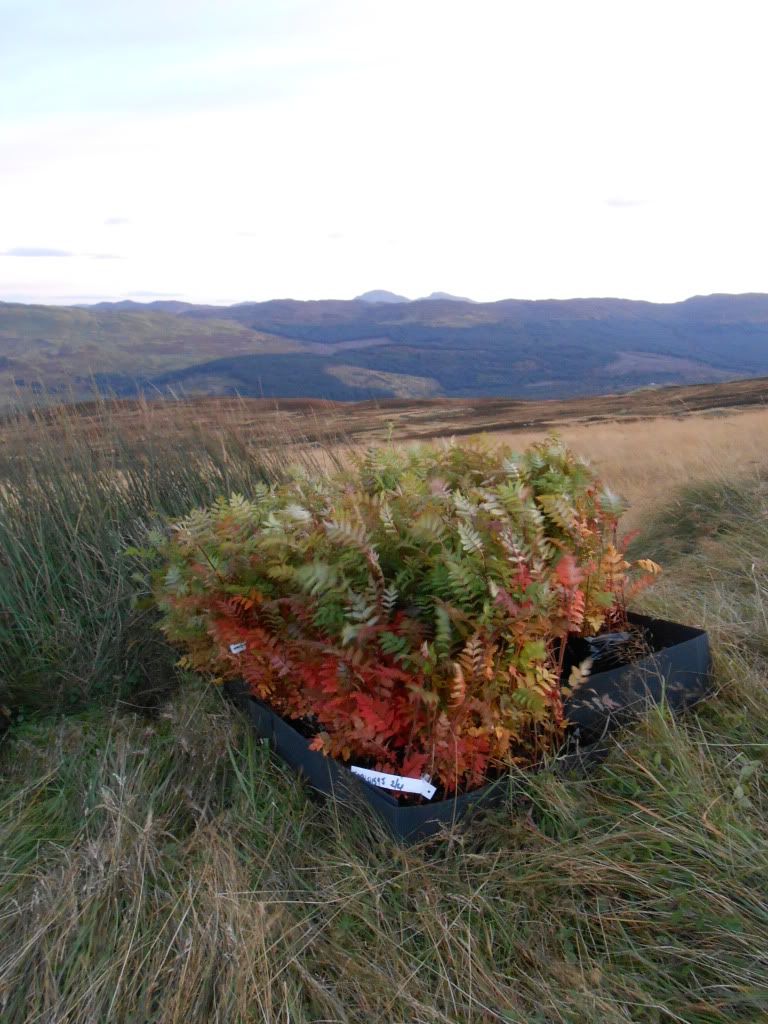 Downy Birch.
and Grey Alder.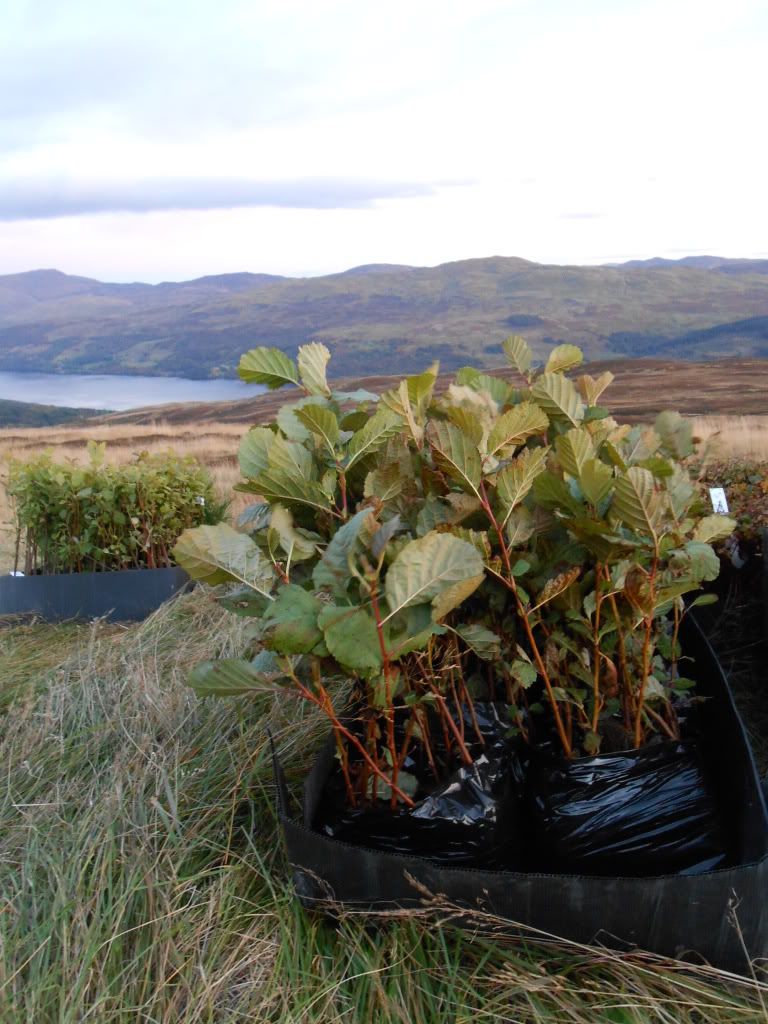 Seven hours walking and talking done.
The tearoom in Killin has logfire now, and delicious food.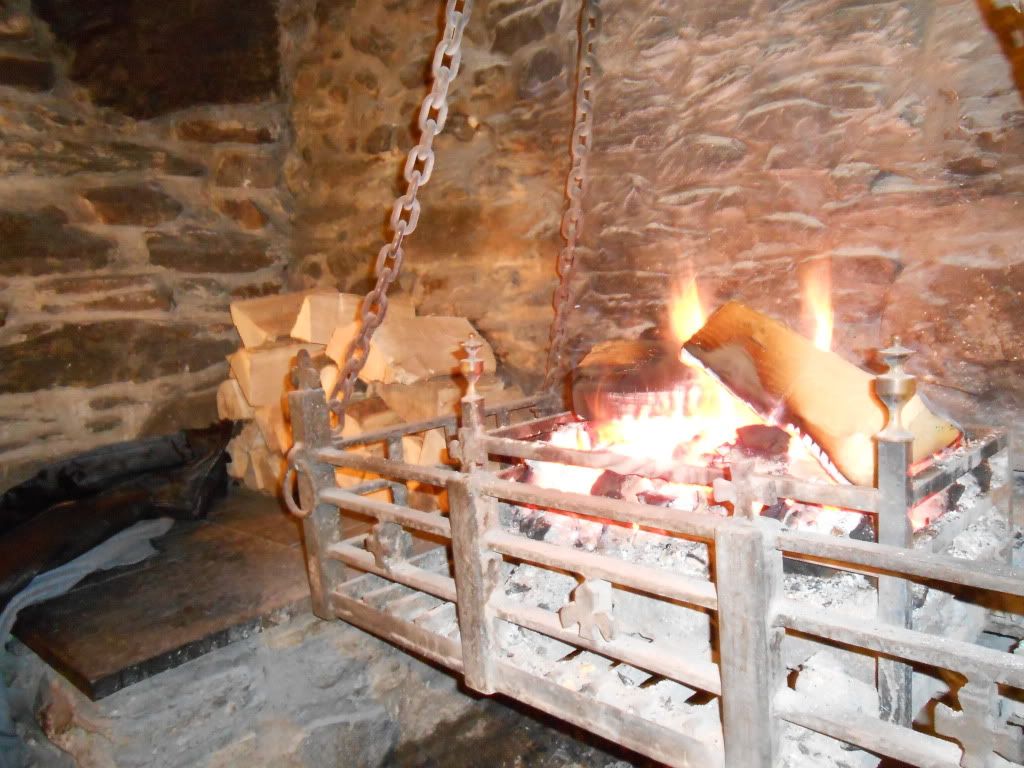 The route: